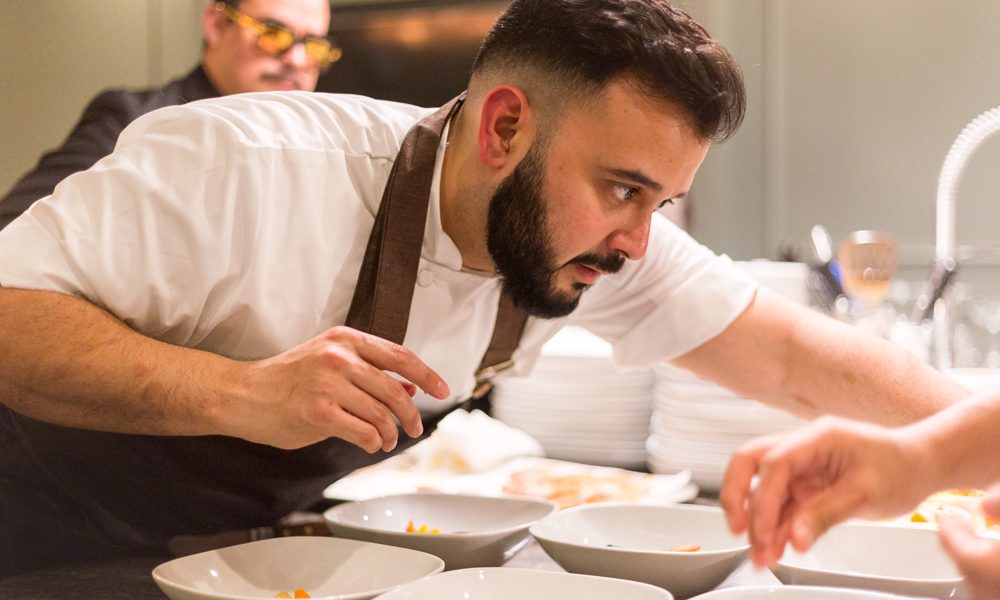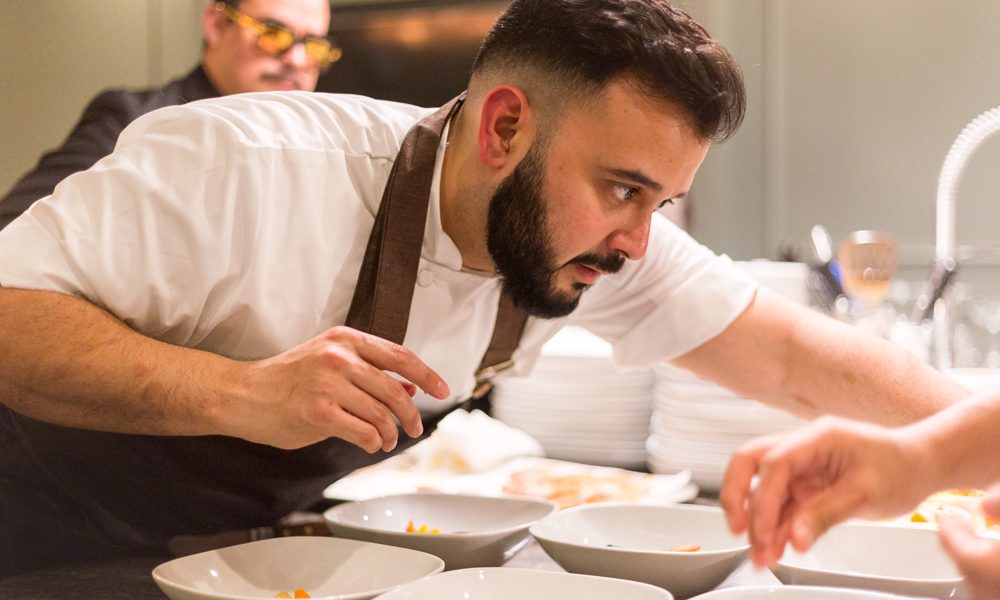 Today we'd like to introduce you to Zubair Mohajir.
Thanks for sharing your story with us Zubair. So, let's start at the beginning and we can move on from there.
My story is an interesting one. I suppose the fast version is that I was born in India, and grew up in Qatar up until the age of 11. Then, my family and I immigrated to Chicago in 1997. Growing up, the expectation for an Indian-born was the same from family to family. You either pursued medicine, engineering, or if you absolutely couldn't do something involving those, then going into "business" was acceptable.
I've always been an awful student, a big daydreamer– it felt like I'd walk into class and my brain hit warp speed and transported somewhere else for an hour and a half. Regardless, I went into Finance. Keep in mind, I hated math my whole life, ha. But given that medicine took 10 years of school and I just generally was not interested in Engineering, Finance it was. After going through the motions for years, never really graduating, but working in banks for 7 years, I pretty much felt like this was it. But in 2008, the worst thing to happen to someone turned out to the be the best thing to ever happen to me. When the financial crisis hit in 2008, I was laid off from my job. I found myself standing outside, waiting for my things to be cleared out of my desk on a typical bone-chilling winter afternoon in the loop. It was at that moment, I actively made a decision never to return to that environment ever again.
I went on to get involved in a boutique Social Media Marketing firm. I started the company with a close friend and ran it for 4 years. I worked with various clients throughout Chicago, but for the most part I started to notice they were restaurants and bars, and I found myself in kitchens working closely with Chefs. For the first time in my life, I actually witnessed how life was on the other side, in a kitchen.
Coming from an Indian family, my mom is a ridiculously good cook. So growing up, my childhood consisted of watching her build samosas effortlessly and sometimes I got to fry 300 of them! I used to take such joy in helping my mom out and she used to have that same joy I'm sure but she never imagined a professional life for me in the Kitchen. Coming from our background, you just didn't do that, Chefs didn't have the attention they have today so the profession was always looked down upon.
At the age of 28, I decided to drop everything and take the leap. I was tired of asking anyone's opinion of it, I just decided to dive right in. I went from a business owner to an entry-level cook at The Pump Room by Jean George getting paid $11 an hour! I was only about a year into my marriage with my beautiful wife Rida when all this went down. She has always been a rock for me and supported my decision 150%.  Without her support, I wouldn't be where I am today.
After 2 years, I worked my way up to Sous Chef at The Pump Room.  At this point in my career, I wanted something different; cooking had now given me the opportunity to go and work anywhere. So, my wife and I decided to pack up and move to Napa, California. I accepted a position at Thomas Keller's Bouchon in Yountville, Ca. Holy Crap, what a place! Being exposed to California's ingredients and lifestyle was such a breath of fresh air. Everything was going according to plan, we were in the land of our dreams, my wife was now pregnant and we were expecting our first child, a boy. On October 8th, our lives turned upside down when we woke up to the North Bay fires. Rida, now 7 months pregnant, had to be evacuated in order to avoid early labor and/or birth defects to our unborn child.
After about a week of hotel surfing, we found ourselves in a hotel room determining the fate of our small family. We both painfully agreed the best place to have this child was in Chicago around both of our families. So, that was exactly what we did. Since the day I stepped into the industry, I've had the pleasure of working with some awesome people who have become family. It was painful to leave my Pump Room family, and the same was the case in leaving California so abruptly and all the relationships I had to leave behind. But life is life and you gotta do what's best for you and your family. I have found that the relationships that matter never fade.
Once we returned, I knew being a new father I did not want to be an absent father. Coming from an entrepreneurial background, I had hosted a couple of supper clubs in Chicago before I moved to California, so I thought why not try that again. But this time, I wanted it to be different.
As cooks we have this moleskin notebook we all carry, it is mostly used for recipes and any ideas that come to your mind that you want to save for a later date. As I've progressed as a cook and started to research the culinary traditions of my own heritage, I came across Wazwan. This was a culinary tradition from North India and Pakistan in the politically charged region of Kashmir. A Wazwan is a multi-course meal up to 32 courses at a time, usually saved for special occasions. What does that sound like to you? A freaking Tasting Menu! But Wazwan is so much more than just a tasting menu. It was used as a tool for social change, bringing people from different backgrounds to the table to hash out their differences while they had this meal, which is beautiful. Coming from a culture whose cuisine was generally accepted as family style, with no finesse or creativity, this was a very exciting and inspirational discovery for me.
Something I've always subconsciously noticed in Chicago are the long lines at shelters across the city. Especially in winter. So, I decided that my goals weren't just to charge someone for a meal, it would be to do something more. So, I decided to connect these two ideas and partner up with the Chicago Food Depository. Every Wazwan inspired dinner we do, we take proceeds from each one and cook for up to a 100 people a month at St Teresa's in Lincoln Park. Our other initiative is fresh produce distribution to the food pantries of Chicago so people may have more access to fresh produce rather than canned goods.
Six months later, I couldn't be happier–we're really on to something. We have an awesome team, a meaningful mission, and we're really excited about our first menu change with the summer menu coming up. Stay tuned for dates at our website.
Overall, has it been relatively smooth? If not, what were some of the struggles along the way?
It's never a smooth road in this industry, it's really hard on a person financially but you find a way with passion. I wouldn't say I had necessary struggles along the way but it really comes down to determination and patience.
Please tell us about Wazwan Supper Club.
We are Wazwan Supper Club. We showcase a tasting menu that reflects my training in French kitchens with doses of flavors of my South Asian and specifically Indian Heritage. I would say our dish that has really raised some eyebrows and instigated some drooling actions is the Tandoori Fried Chicken/Scallion Corn Cake with a Spicy Honey butter course. Yeah, sounds good right?!
I am most proud of us not only wanting to cook for our guests but every single team member and many of our diners also volunteer in our initiatives to give back throughout the city. We have to feed people as cooks, even those that can't necessarily afford our product. So for us to go to them and also have our diners involved in helping us on that journey, makes me feel really proud of our vision and what we are trying to accomplish.
If you had to go back in time and start over, would you have done anything differently?
Absolutely not. All the bullshit I've been through has molded me as a person. I feel I can survive or attack anything that comes at me in life, hands down.
Pricing:
6 Course Tasting Menu for $85
Contact Info: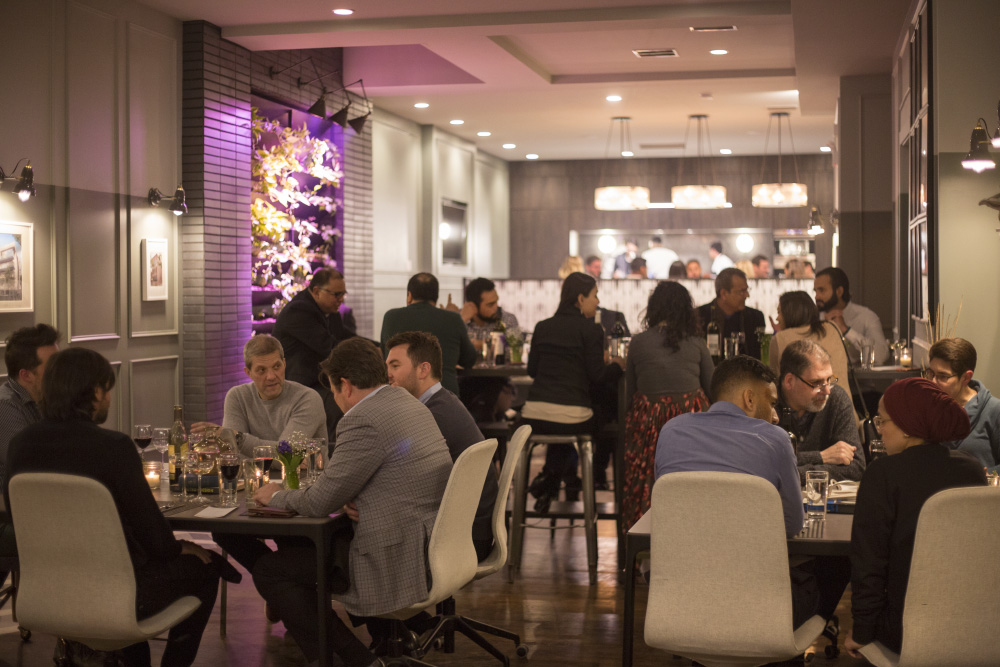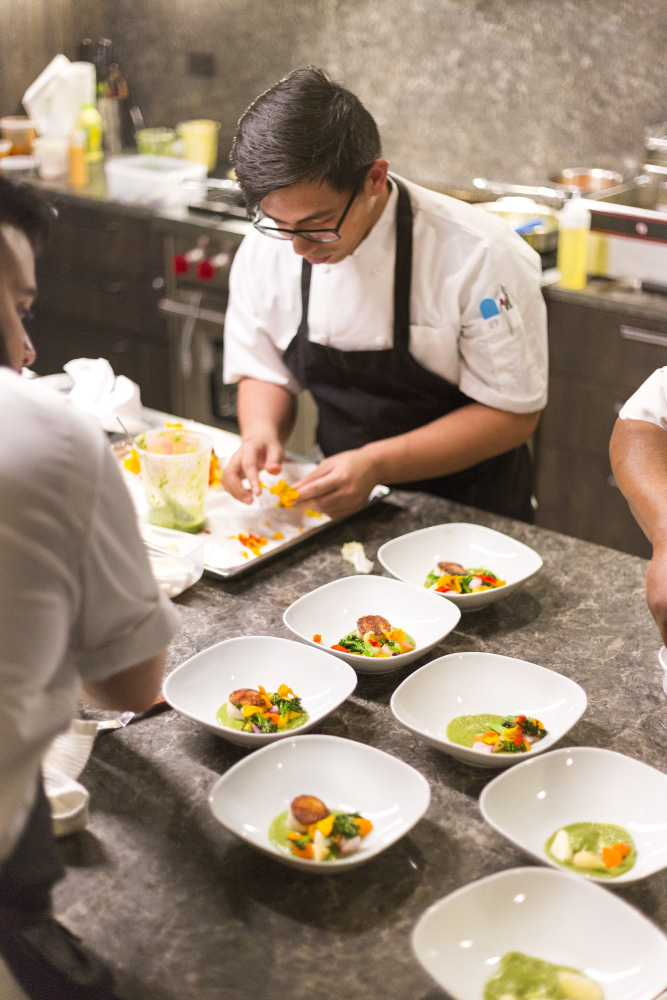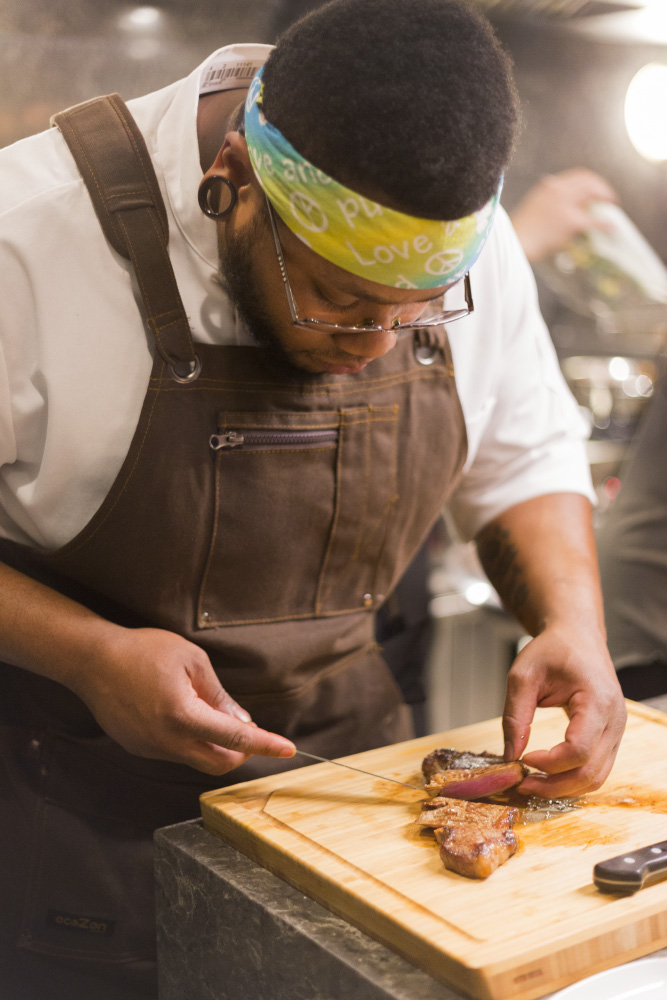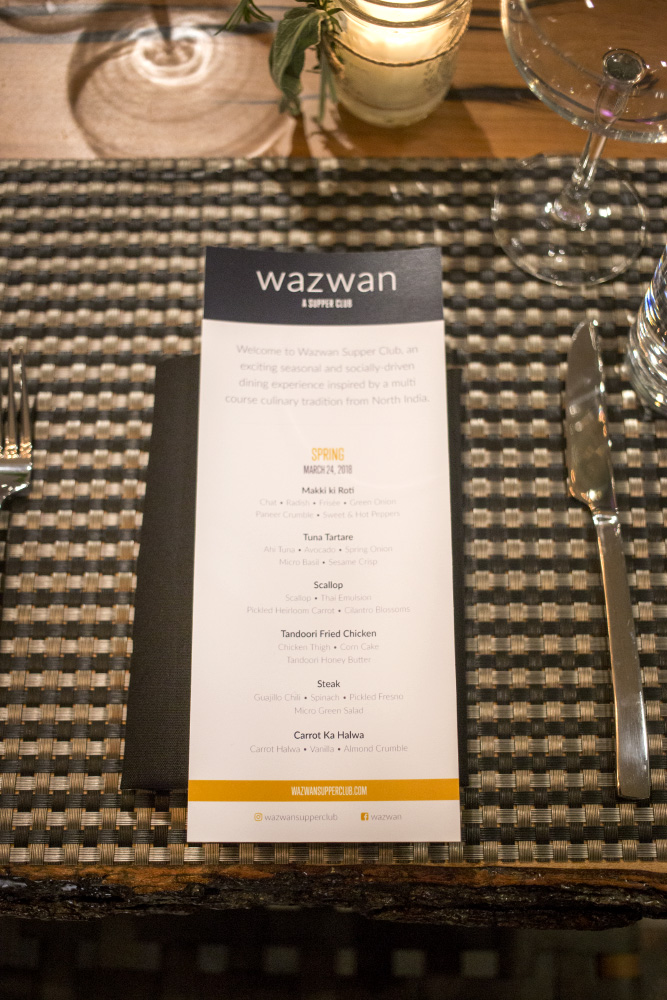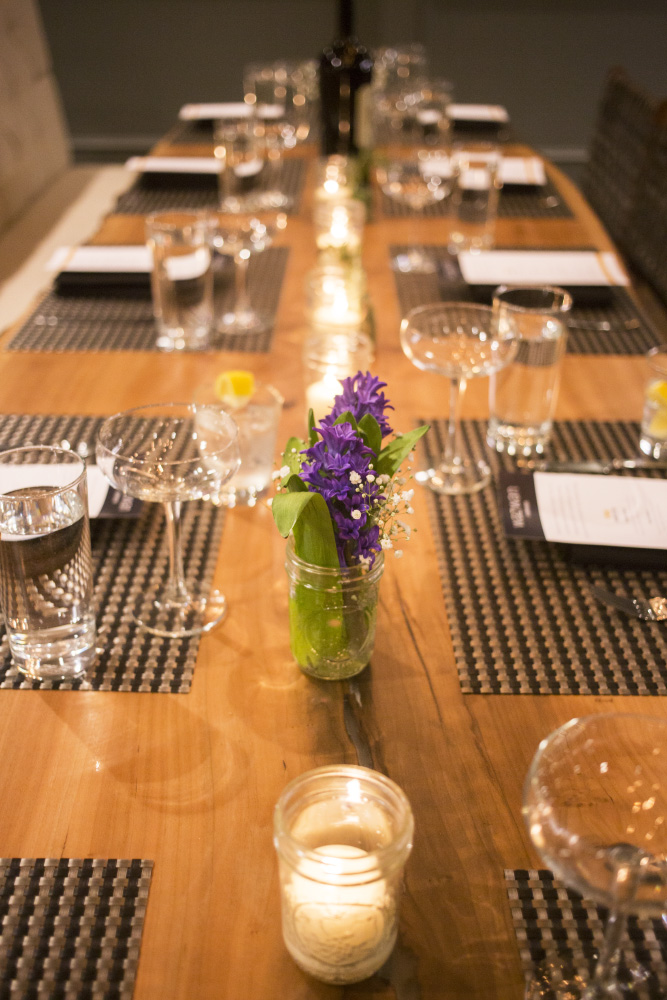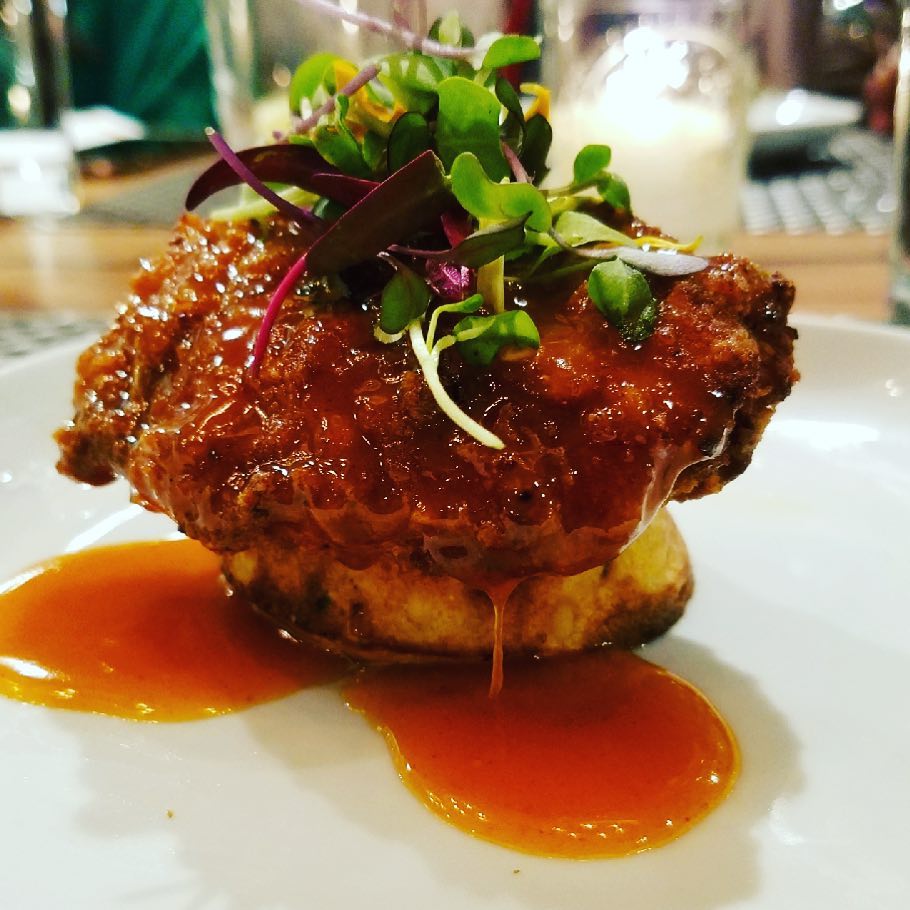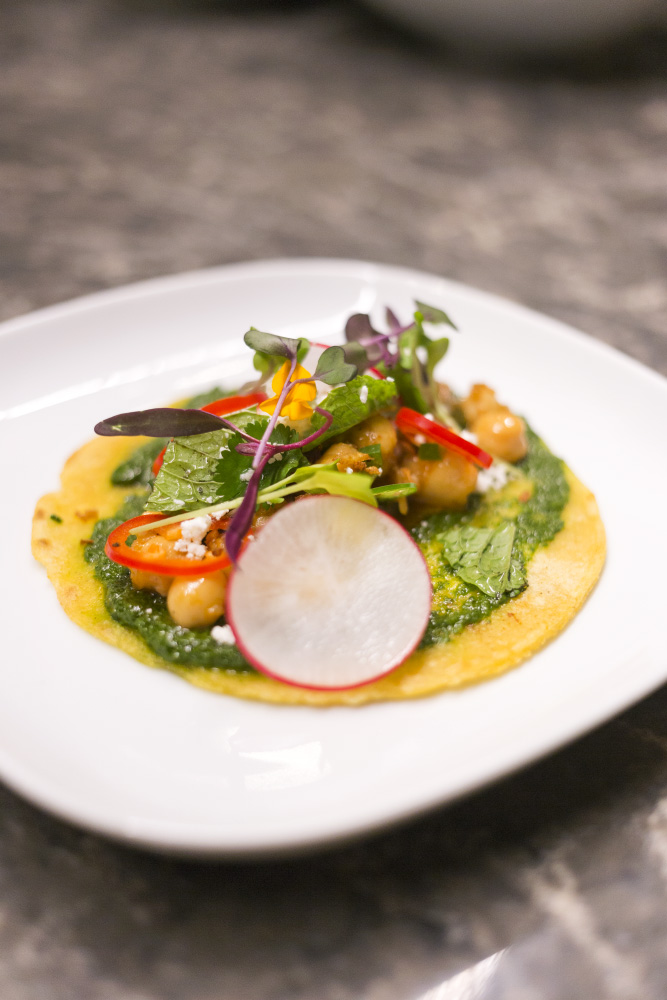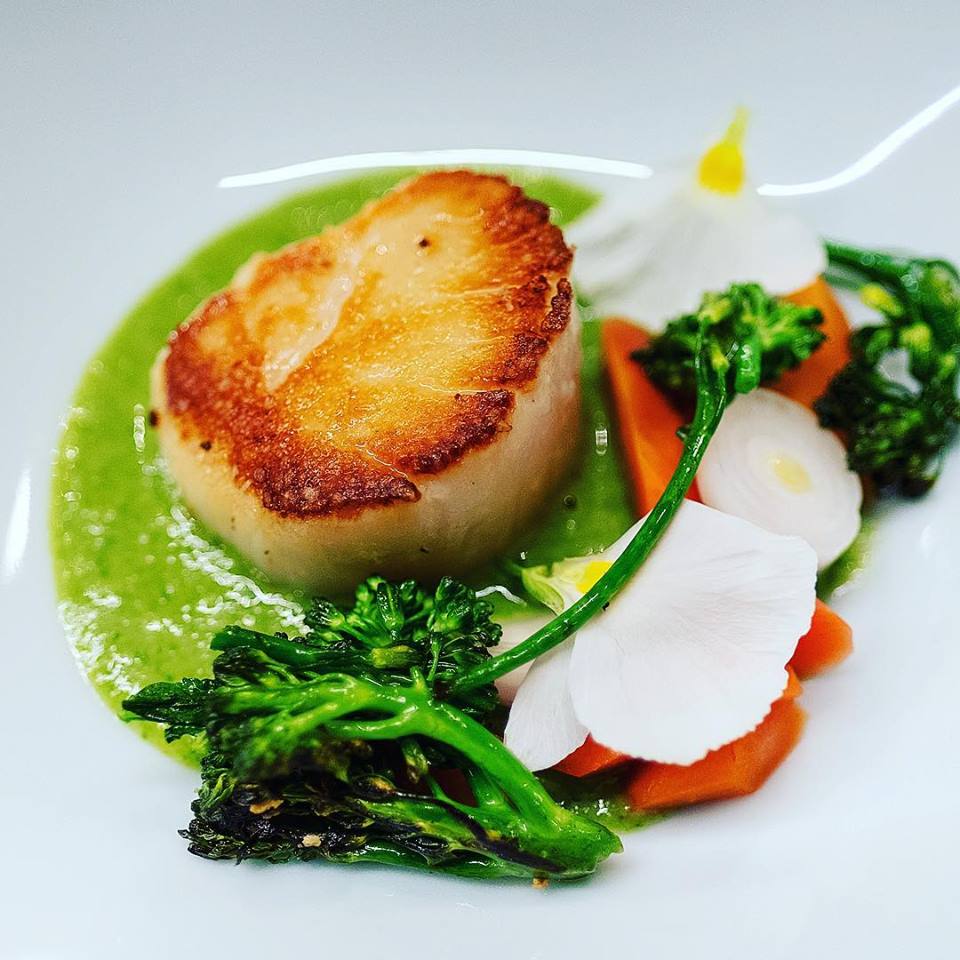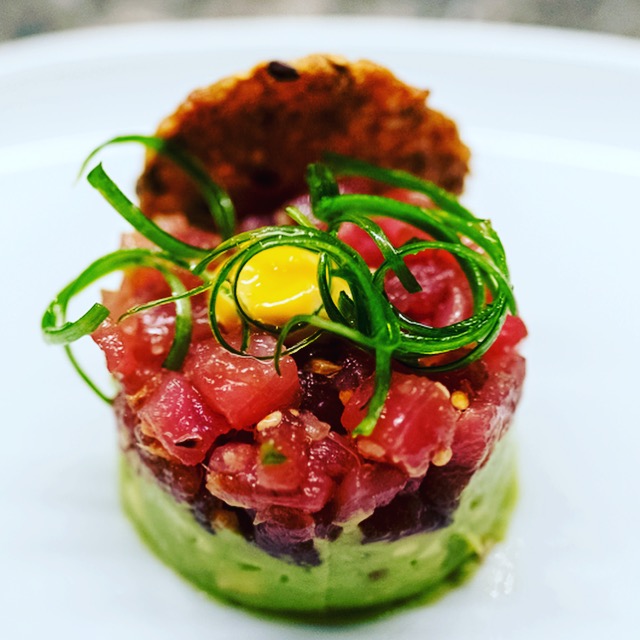 Getting in touch: VoyageChicago is built on recommendations from the community; it's how we uncover hidden gems, so if you know someone who deserves recognition please let us know here.