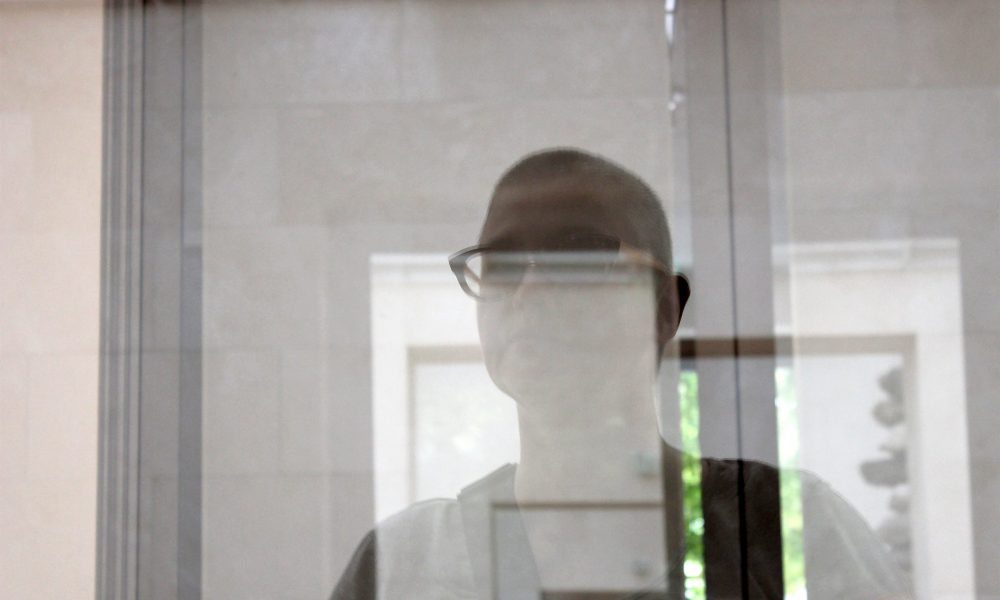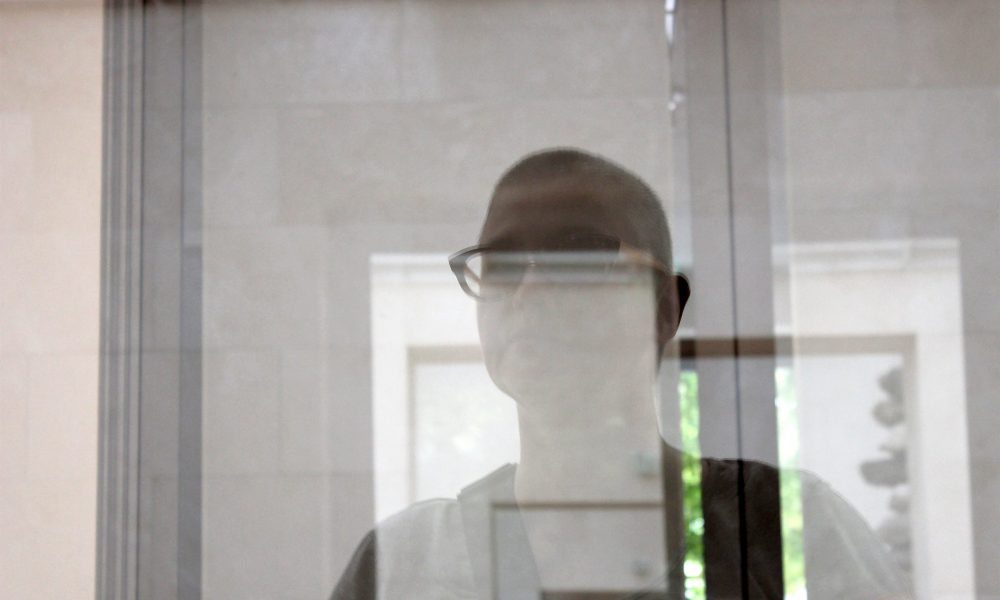 Today we'd like to introduce you to Yvette Kaiser Smith.
Every artist has a unique story. Can you briefly walk us through yours?
My life in two paragraphs. I was born in Prague, Czechoslovakia, then under Soviet control, in 1958. We (my parents, sister, and I) managed to leave the country before everything shut down after Prague Spring and, by way of UK, landed at Love Field in Dallas, Texas on January 25th, 1969, just weeks before my 11th birthday. I liked drawing when I was a child but never took it seriously. After high school, dazed and confused, I was lost in nowhere-land for a few years. Then, through a series of not-so-fun life changing events, the universe kept routing me towards art education. After 60 plus course hours at various Dallas Community Colleges and a semester in Rome focused on drawing, art history, and literature, in 1988 I landed a scholarship to SMU.
From that point on, my life has revolved around learning and making. Art gave me "me". At SMU, Southern Methodist University, I focused on sculpture and photography. I married a Texan and followed him to Chicago. I received an MFA in sculpture from the University of Chicago in 1994. A full-time artist since, I've exhibited extensively at regional museums, art centers, and university galleries throughout the United States, along with some cool exhibition experiences abroad including: U.S. Embassies in Moscow, Ankara, and Abuja; National Art Museum of China in Beijing; alternative galleries in London, Rome, Berlin, and Jena Germany; and the 2010 Berliner Liste art fair. In 2005, I began working with art consulting firms, galleries, and individual clients to create site-specific commissions.
Please tell us about your art.
I make wall-based geometric abstractions by inventing systems for visualizing values of numbers, specifically of sequences from the infinite numbers pi and e, by utilizing grids and repetition of simple geometric shapes. Numbers are the direct source of abstraction.
Majority of my past works are wall-based, geometric, crocheted fiberglass constructions. In 1996, when these things began, they were based on identity narratives. Number sequences made their way in as design necessity to deal with space and time issues. Then I realized that numbers are in all aspects of identity. Math is inseparable from nature, from us; outside of us, in census based social structures and in multitude of personal ID numbers. Everything I've made since 2007 is somehow rooted in math. Still, for some years after, the identity stuff was part of the decision making. Now, the only conscious source of abstraction are the numbers.
In early 2016, I began exploring new systems of mapping sequences, anchored in drawings that range from simple notations as graph plots to complex layered patterns that visualize hundreds of digits. While working on my first series of screen-prints, I was introduced to a laser cutter and began a new body of laser-cut acrylic work in which simple geometric shapes plot numerical values, or value of digits affects width and placement of panels and determines spacing of cut-outs and engraved lines. Because I believe that every material process has its own language, its own way of expressing a set of relationships, as I transition the math to a new medium, the systems I design respond to activities natural to it.
As an artist, how do you define success and what quality or characteristic do you feel is essential to success as an artist?
Tim, my partner, identifies success as learning from a failure to find the truth. Many artists, as did I, begin their careers believing that success is tied to gallery representation. My success in selling came in the form of commissions through agents such as art consultants and interior designers. This, after years of "failures" in commercial representation or competing for commissions in public percent-for-art programs. Having said that, I do not tie success to selling. Success is not giving up. Success is navigating the landscape until you find where you fit. Success lies in continuous making and questioning.
Success is finding new forms and pushing the work forward. Success is getting that one more opportunity, taking that single next step. Success is realizing that there are many faces to success. Learning from failure to find the truth also speaks to the process of art-making. Success in art-making follows finding your own truth. Twenty-five years ago, while at U of Chicago, a professor/mentor threw a Keats quote at us and basically said, figure it out. From Ode to a Grecian Urn: Beauty is truth, truth beauty,'–that is all Ye know on earth, and all ye need to know.
How or where can people see your work? How can people support your work?
I don't have gallery representation in Chicago. I do have work up right now in a 3-person exhibition called Structural Elements at the Fermilab Art Gallery in Batavia, Illinois. The show is up until July 21st and features the laser-cut acrylic along with a few drawings on Dura-Lar. Later this summer, and closer to home, I will have five laser-cut acrylic pieces in The Three Dimensional Exhibition at Bridgeport Art Center. Not sure of exact opening day, but delivery of artwork is scheduled for July 14 so opening should be the following week.
That show will run until September 8. Another exciting adventure will be my participation in Borders, a photography-based exhibition scheduled for October 13th through November 25th at the Ukrainian Institute of Modern Art on Chicago Avenue. This will be the first body of work that combines my exploration of laser-cut acrylic and my obsession with Lake Street. This new work, still not fully realized, will be partially funded by the Individual Artists Program Grant from the City of Chicago Department of Cultural Affairs & Special Events, as well as a grant from the Illinois Arts Council Agency, a state agency through federal funds provided by the National Endowment for the Arts. Permanent installations of old crocheted fiberglass works can be seen on the ground floor lobby of Old Orchard Towers in Skokie and the Englewood Senior Satellite Center here in Chicago. Also, tucked away in a side hallway on the 7th floor of University of Chicago Medicine Center for Care & Discovery in Hyde Park is a small, more recent fiberglass piece.
Contact Info: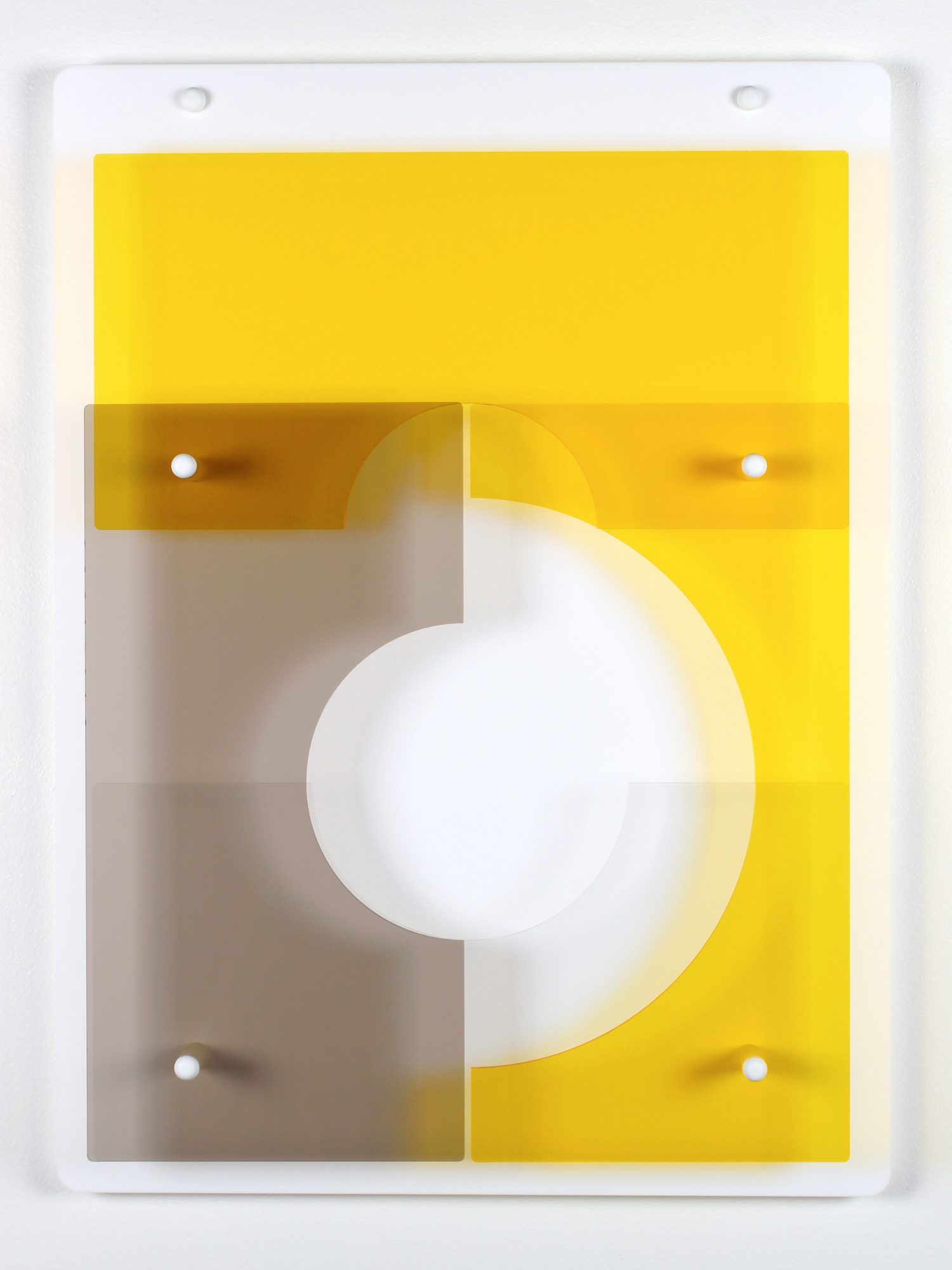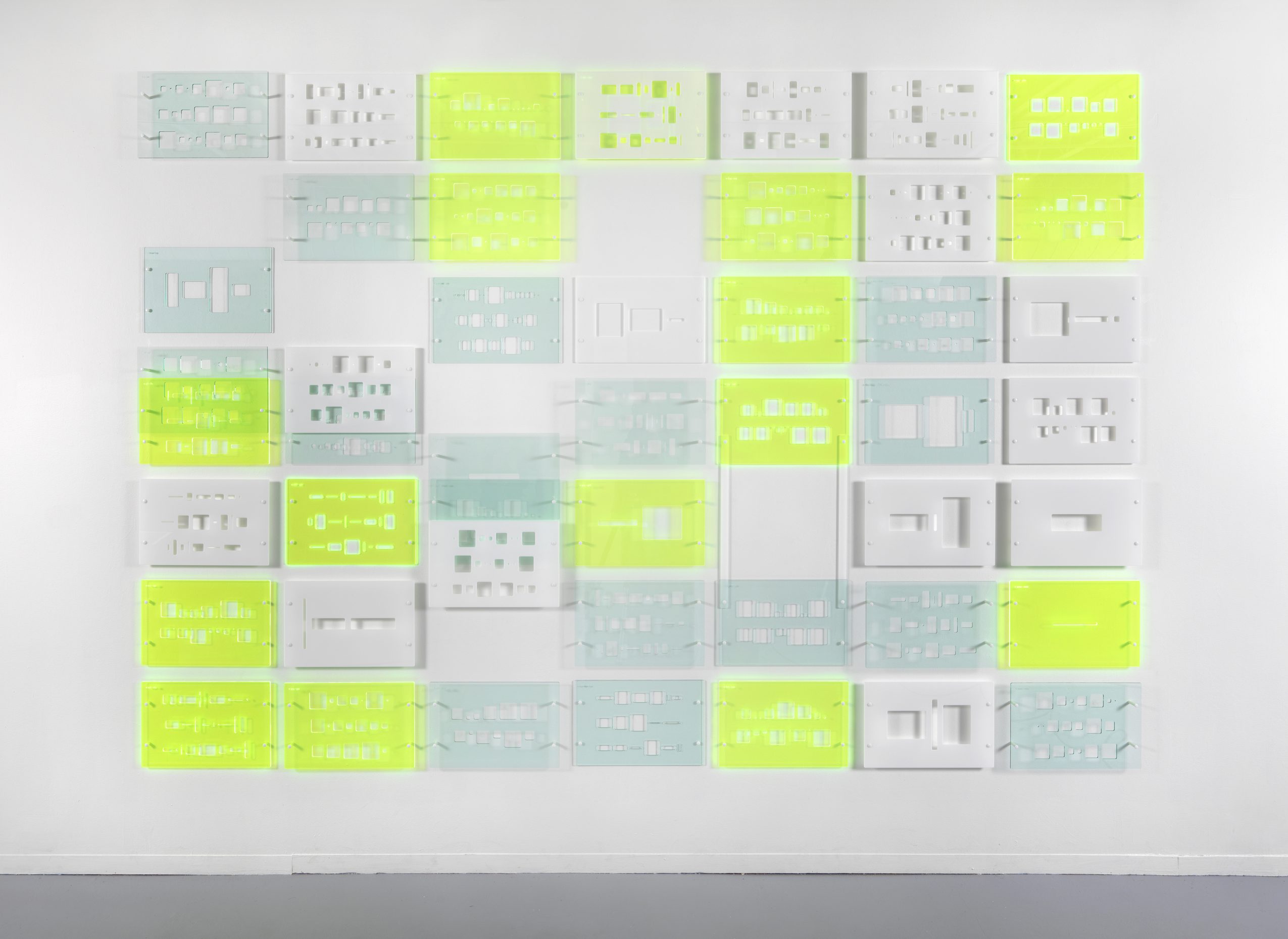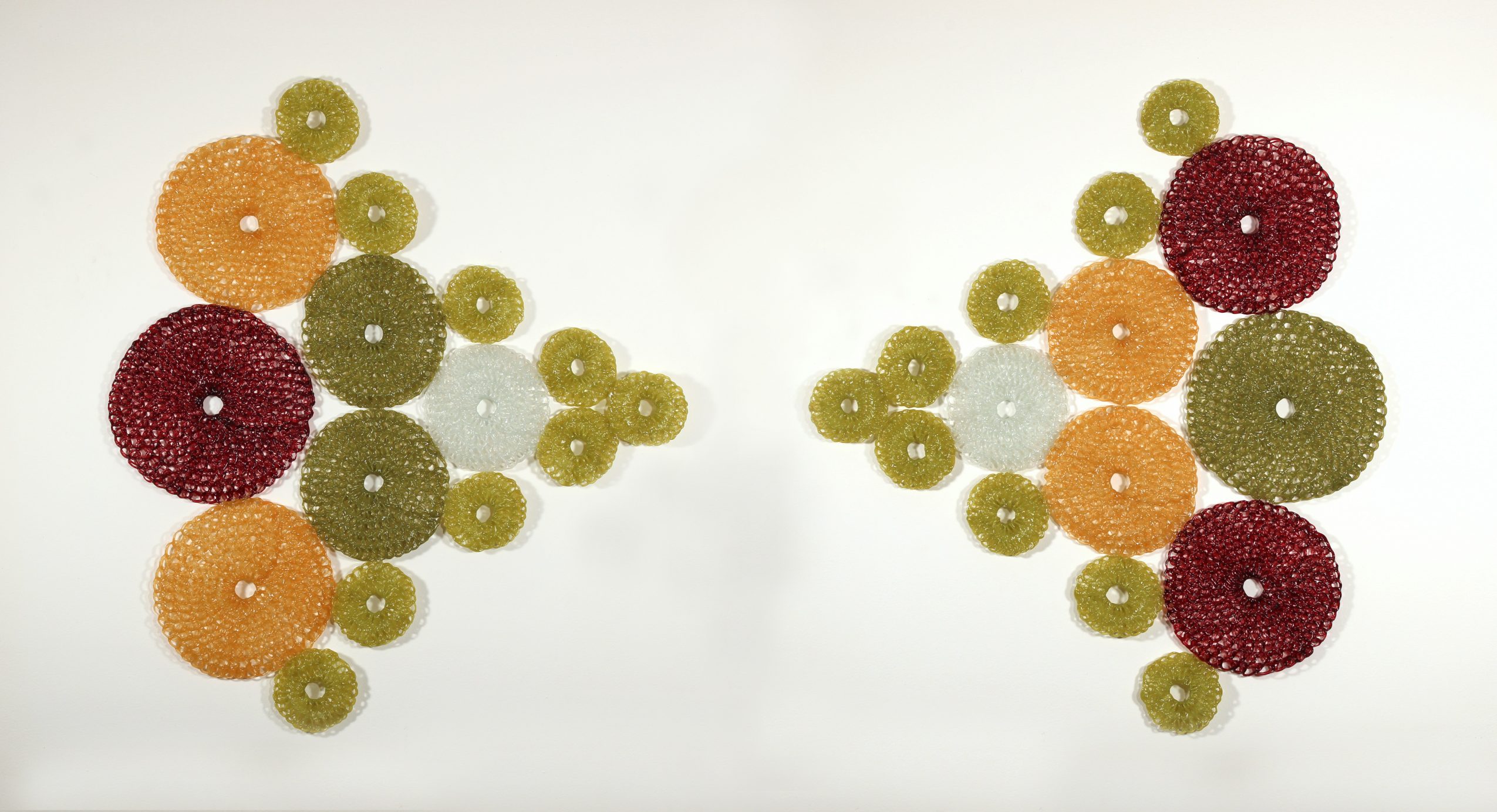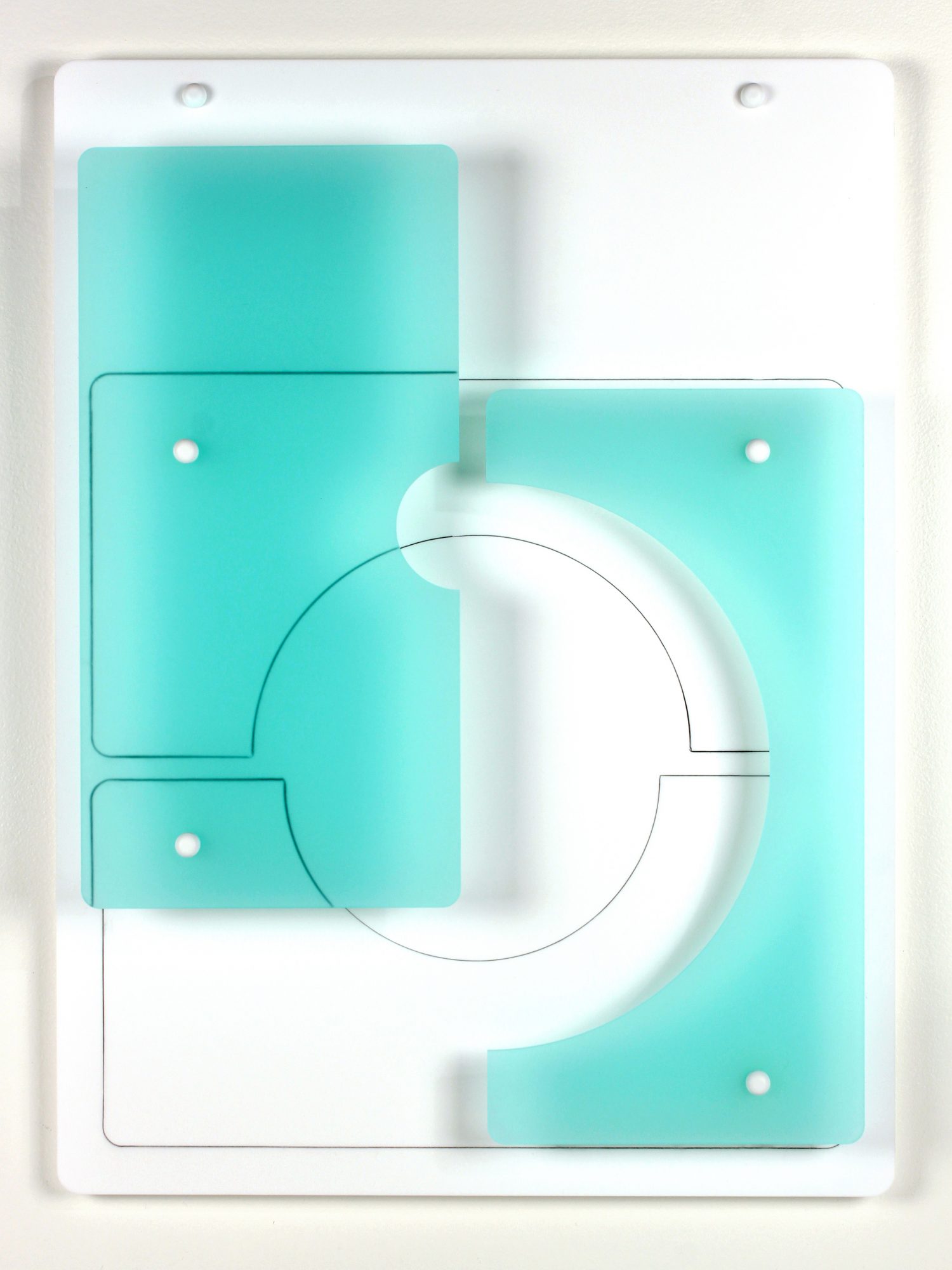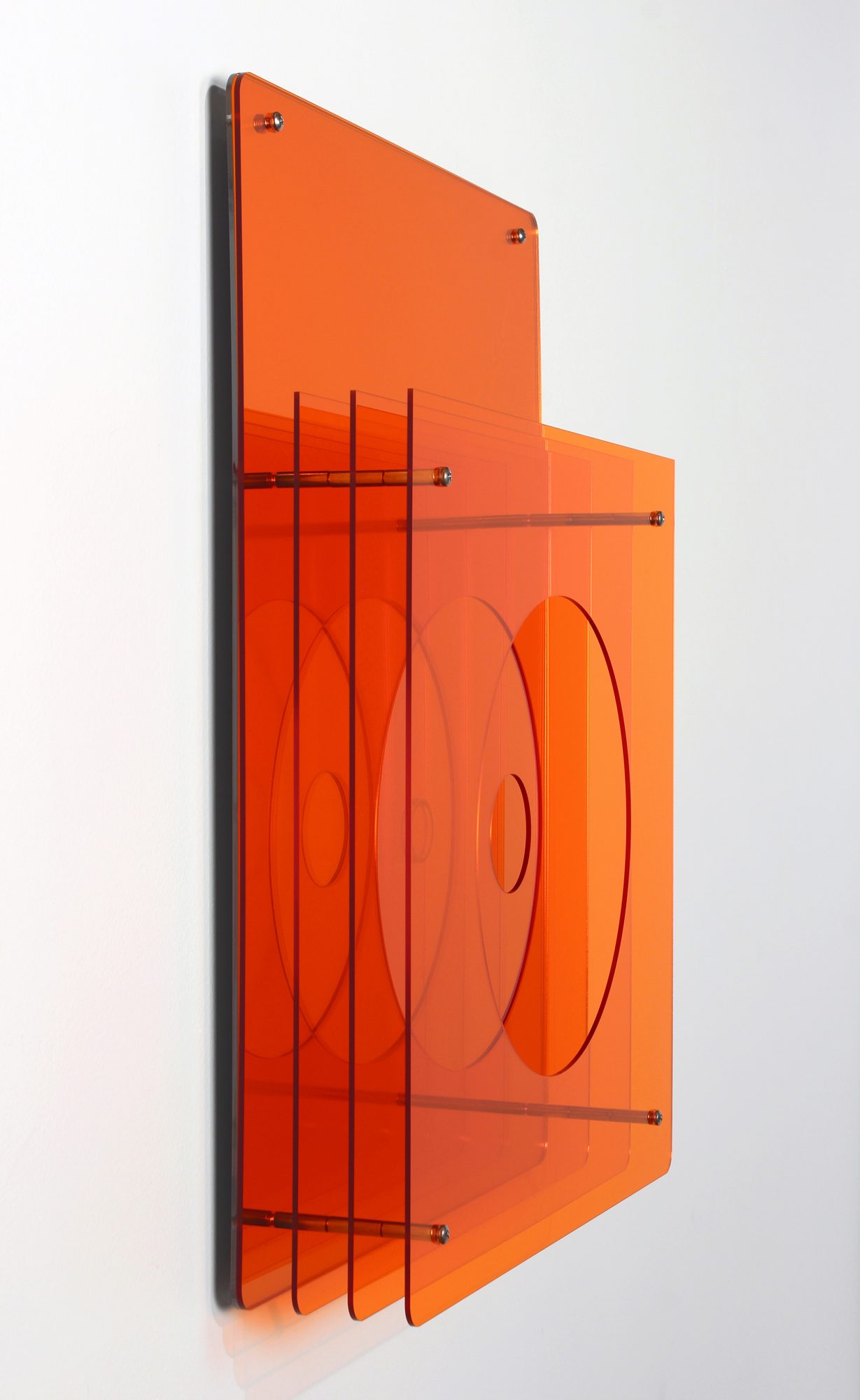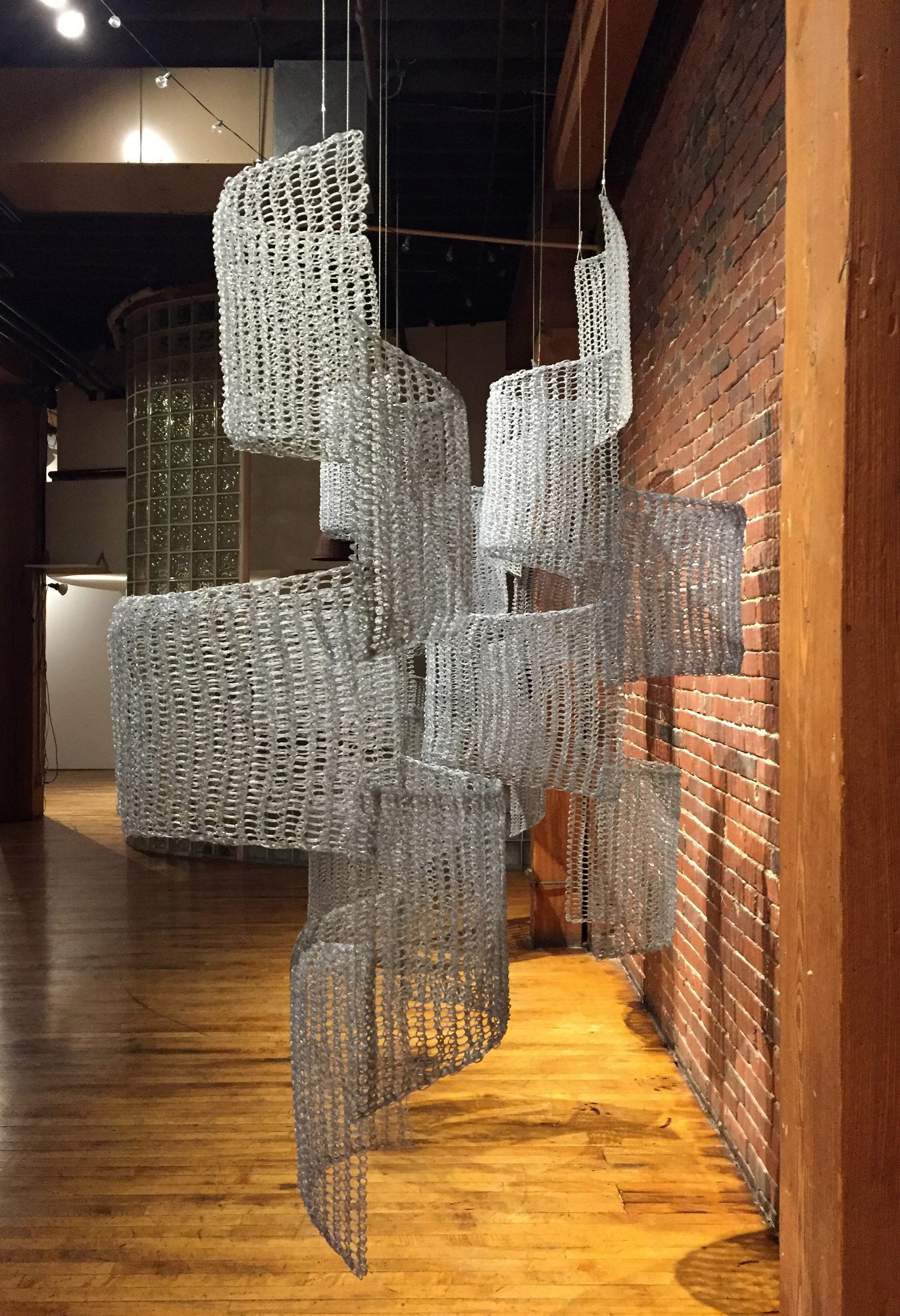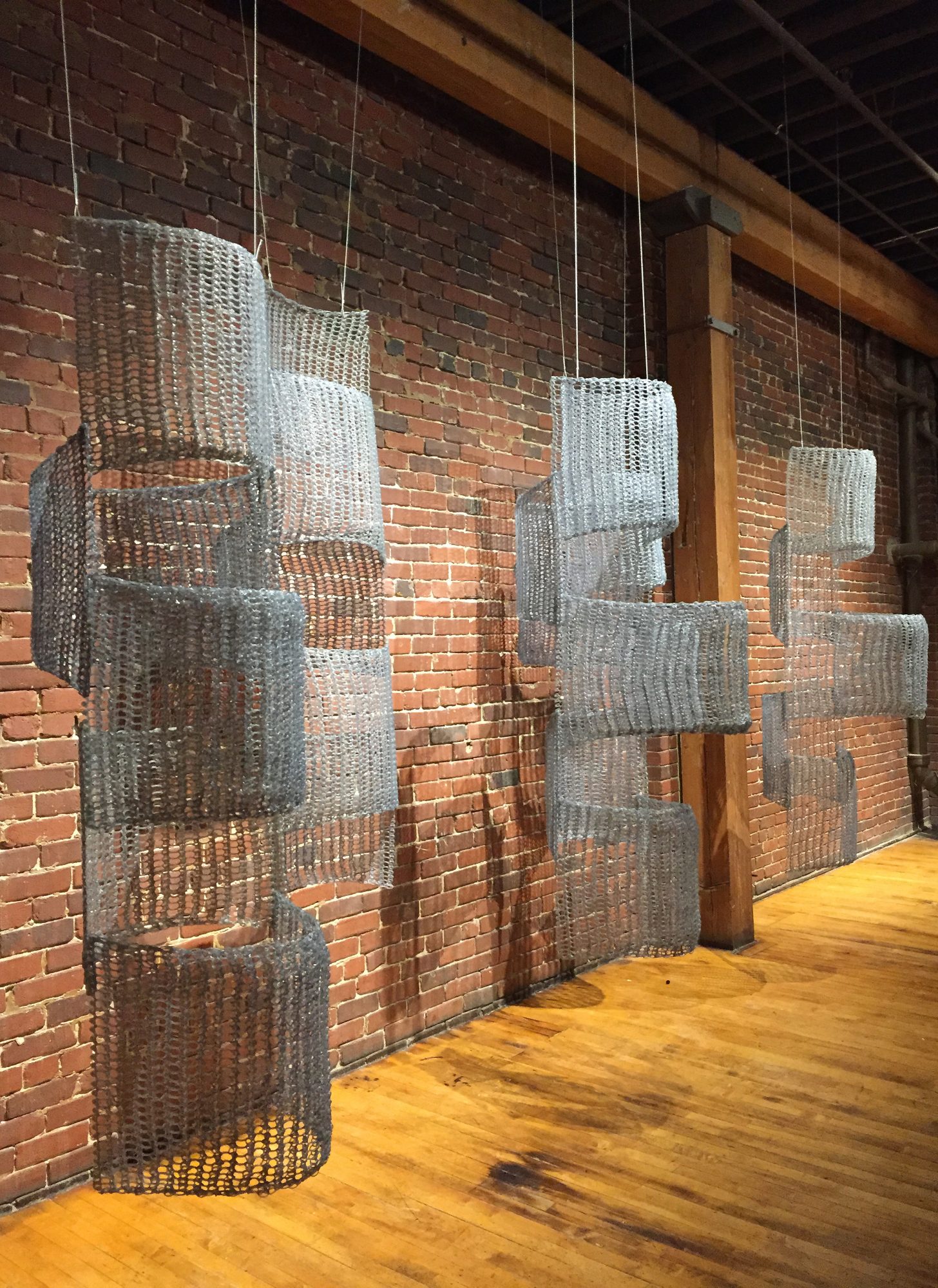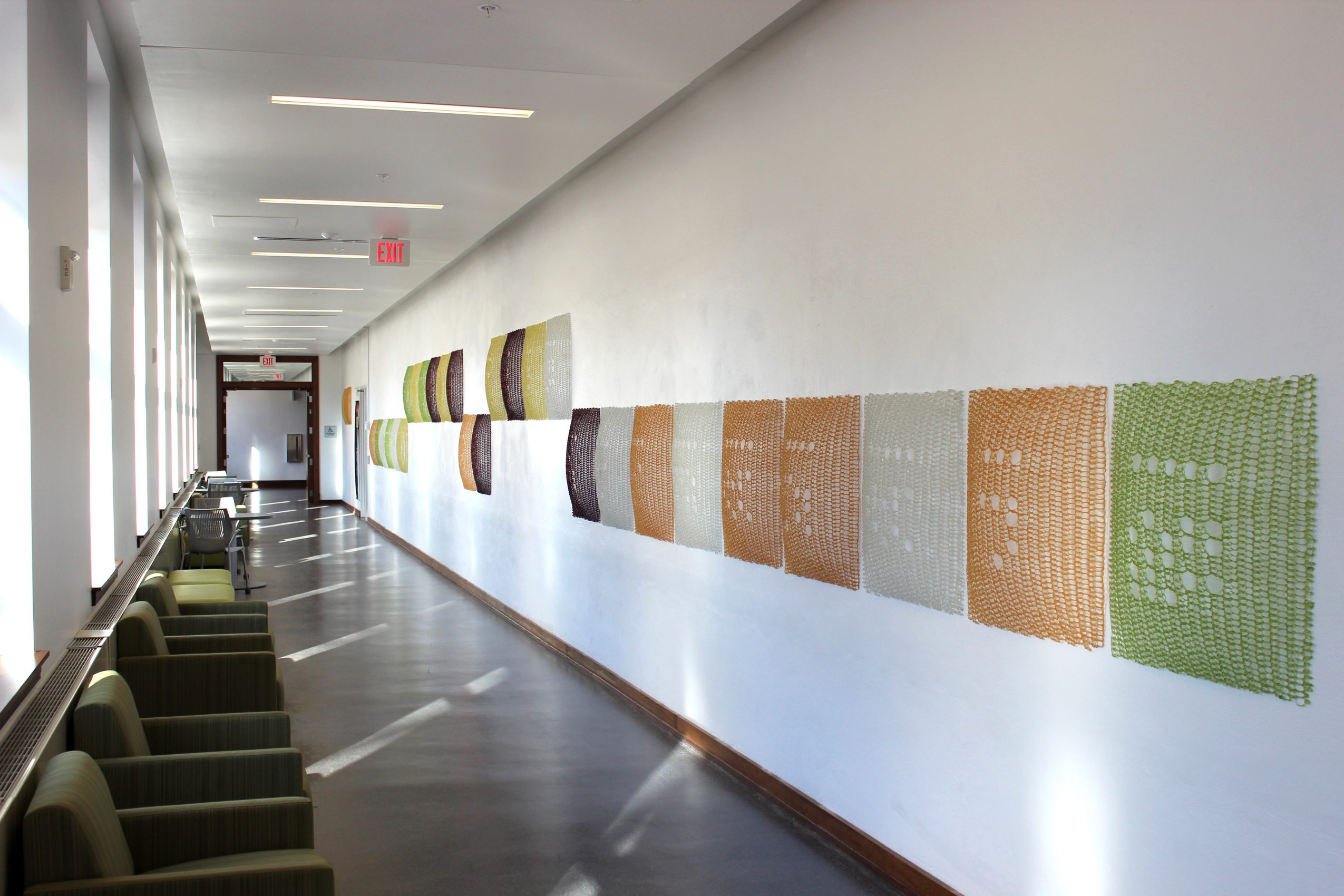 Image Credit:
2nd Image only: Photographed by Tom Van Eynde
Getting in touch: VoyageChicago is built on recommendations from the community; it's how we uncover hidden gems, so if you know someone who deserves recognition please let us know here.