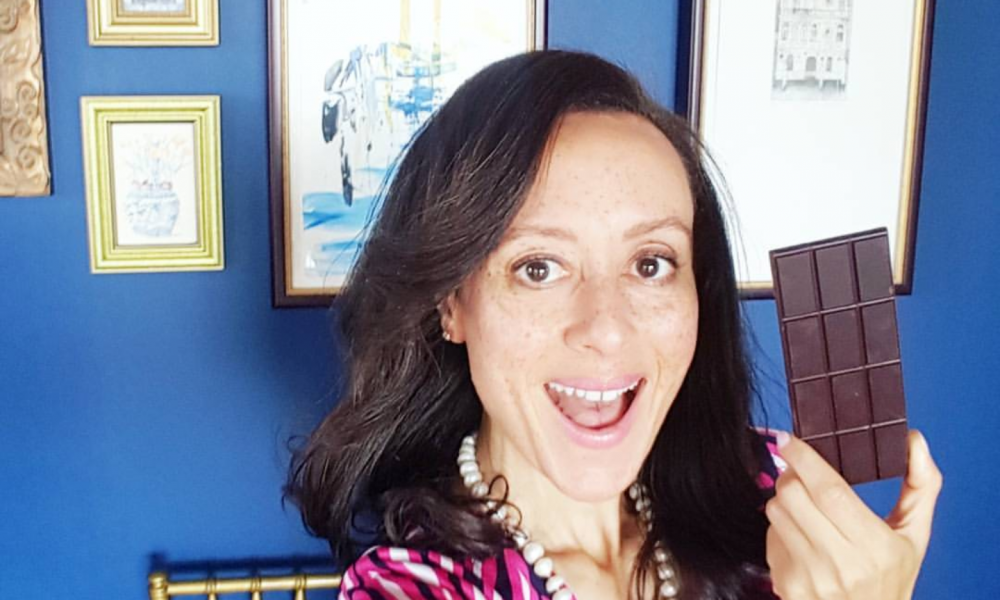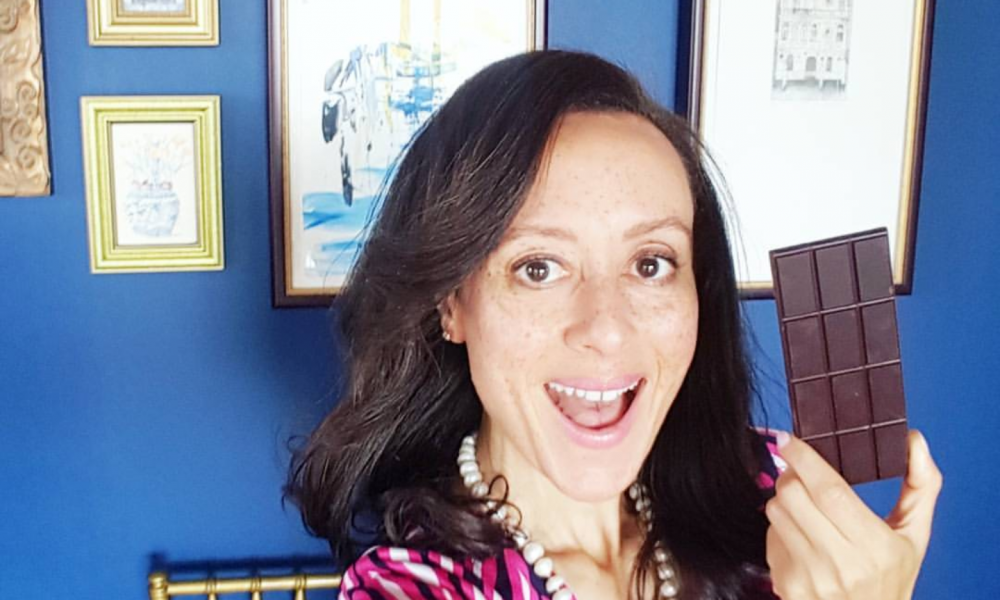 Today we'd like to introduce you to Valerie Beck.
Valerie, can you briefly walk us through your story – how you started and how you got to where you are today.
Chocolate is a part of the story for so many of us – we share it with people we love, eat it on special occasions, or have that extra bite – or two! – When we need a pick-me-up.
Chocolate has been in my story for as long as I can remember. At age 4, I asked my mom if I could stop drinking milk unless it was chocolate milk, and she said yes!
When I was a 19 year-old Harvard College senior, I spent a semester in Paris and tasted my first piece of fine European chocolate. It was so magical, I thought there ought to be a tour to let people discover and fall in love with the chocolate truffles, chocolate croissants, and chocolate pastries the way I was. That's how I got the idea to start the very first chocolate tours, which I did at that time, informally, by showing friends around the chocolate shops of Paris.
I'd always loved reading about and learning about chocolate, and was fascinated by not only its flavors but also its history – such as how people in South America made drinking chocolate as early as 5,000 years ago, or how the Aztecs used cocoa beans as currency as well as to make chocolate.
So after graduating from college and then Harvard Law School, and practicing law in Europe and the US, I decided it was time to follow my heart and create a career I loved, where I could contribute something special and new, and where people would gain a feeling of uplift: chocolate tours!
In 2005, I started my business with no business plan, no customers, and no money – perfect timing, wouldn't you agree! But that's the beauty of entrepreneurship: you can simply begin. I began in my hometown of Chicago the same way I began as a student in Paris: by showing friends around, teaching about fine and fair trade chocolate and chocolate's history and health benefits, and sampling the best chocolates and pastries in town, all to give people uplift through chocolate!
My friends on those first tours had a blast, and so did my store partners, who welcomed us warmly and loved sharing their story and seeing people love and shop their products.
But the success of my tour business was not instant. I would stand at the tour starting point that I announced on my basic-even-for-2005 website, at 3:45 every Saturday; no one would come, and I'd go home. After a while, I decided I needed some sort of visual so that customers could find me, and so I added to my website: look for the green balloon. I liked chocolate with mint, and balloons are about uplift, so a green balloon made sense to me! I would purchase a green balloon at the drugstore before each tour, and I'm sure I looked quite eccentric standing at the tour starting point at 3:45 every Saturday holding my balloon; no one would come, and I'd give the green balloon to a child and I'd go home.
Soon, I realized I needed a better strategy. So similar to how writing teachers encourage you to write what you know, I asked myself: what customer segments do I know who need a chocolate tour? I decided to start with lawyers, because I knew what they needed: women's initiative outings, summer associate outings, and staff or client entertainment. I spammed – er, that is, sent a very nice unsolicited email to – all the law firms in town, letting them know that I had the answer to their needs. Business is about finding a need and filling it, in alignment with your mission. I started filling law firms' needs for various excursions, in alignment with my mission of uplift through chocolate. Now customers were coming!
From law, I reached out to adjacent customer segments, such as banking, corporate, and insurance. Then: tourism, bridal, and other exciting segments. It was so much fun to see so many people have an amazing time on chocolate tours!
Simultaneously with developing customer segments, I developed a team, and then developed teams and customers in additional cities. I always knew I didn't want to create a job for myself, but a business that would reach and support many. As soon as the business could support it – indeed you might say the business demanded it – I started building the team I'd always wanted, of tour guides and staff, and ultimately managers, and a general manager across cities.
At one point, my team of 50 and I operated around 20 tours per week in Chicago, 15 per week in Philadelphia, and 5 per week in Boston, plus special custom tours in New York and LA such as the Beverly Hills Bakery Tour. We welcomed public and private tour customers such as families, corporate groups, conventions, and couples for whom we arranged marriage proposals on the tours!
Today, after market confusion from copycats and impostors and the daily deal sites that promote them, and after closing the doors to my tour business for 2 years and taking that time to travel to places such as cacao farms in Ecuador and small-batch chocolate makers around the US and big food trade shows and artisan chocolate events, and meeting so many wonderful people everywhere, I've reinvented my business. Now we are a full-service supply, sales, and marketing firm for craft chocolate makers and retailers, with a focus on sustainable, slavery-free, soy-free cacao and chocolate. That's our business-to-business division. Our business-to-consumer side provides private chocolate tours, plus a new craft chocolate subscription box – like a makeup subscription box or the old book of the month club, but with 4 beautiful artisan chocolate bars instead!
I've also started the #chocolatefreedomproject, to raise awareness of and end child slave labor on the West African cacao farms that supply industrial chocolate brands. For example, for every tour ticket or subscription box sold, we donate a meal to a child at the CREER Africa rescue center in Cote d'Ivoire, which helps formerly trafficked kids who escaped from child slave labor.
Throughout it all, the mission of my business has remained unchanged: uplift through chocolate, because chocolate can uplift everyone and everything from cacao growers to chocolate makers to cacao or chocolate societies to our mood as chocolate lovers! Something else that hasn't changed: I eat chocolate every day, and love it!
What is "success" or "successful" for you?
Success is living in alignment with mission. Success is bringing others with you. Success is empathy.
I recently heard a speaker talk about the multiple restaurants he owned. That's great, and that can be inspiring, but I didn't hear who he helped along the way, or what drove him, or why it mattered.
Maybe helping others and creating meaning isn't everyone's mission, but if success is nothing more than accumulation of entities or things, it ultimately rings hollow.
Success comes from within.
Pricing:
Subscription box: one-and-done, $50 for 1 box including 4 artisan chocolate bars, kids meal donation, free shipping
Subscription box: quarterly, $48 per quarter
Subscription box: monthly, $44 per month
Contact Info:

Image Credit:
Chocolate Uplift
Getting in touch: VoyageHouston is built on recommendations from the community; it's how we uncover hidden gems, so if you know someone who deserves recognition please let us know here.