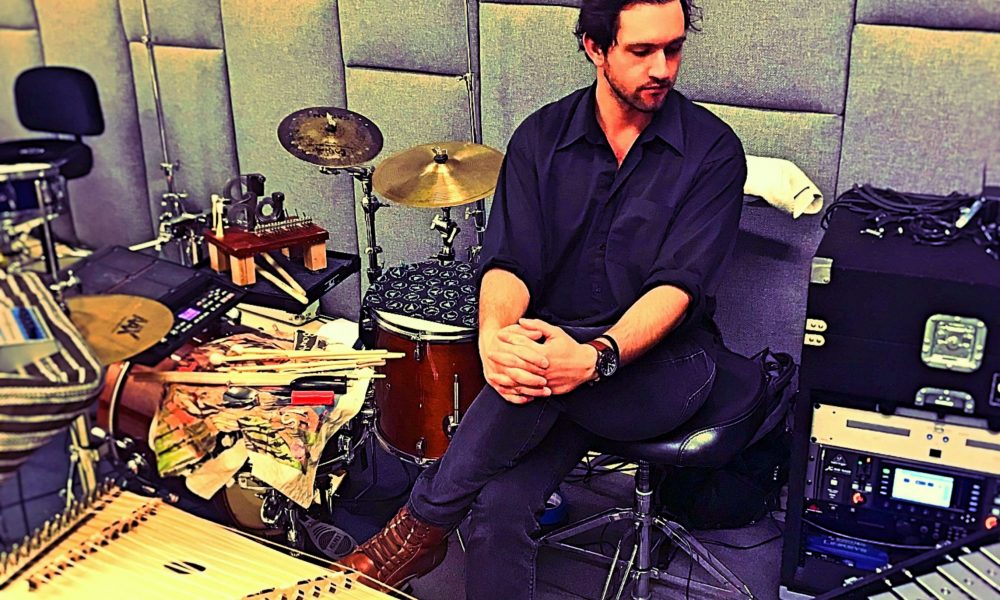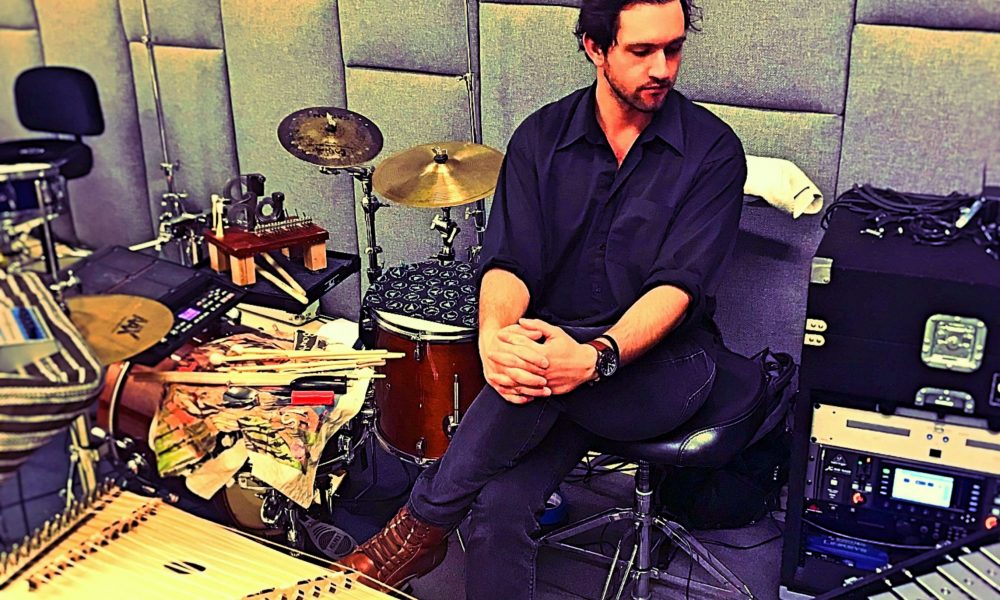 Today we'd like to introduce you to Tom Benko.
Every artist has a unique story. Can you briefly walk us through yours?
According to my Mom, I was trying to write music before I learned to write words. I'm sure those early attempts were just goofy drawings of what I thought were clefs and notes but I was infatuated with music from the beginning of my memory. At age seven, my parents took me to see the Doobie Brothers. Yes, the Doobie Brothers. The Doobie's drummers, that band always had two, we're so much fun to watch and ignited my want to learn how to do what they were doing on the stage. After seeing that show, I begged my Dad to sign me up for drum lessons. Dad denied both my older brothers the same request, for some reason said yes to me.
Some years into kit lessons, my 11-year-old school buddies and I started a stereotypical "please please wear your earplugs" garage band playing Rancid, Green Day, Smashing Pumpkins and writing our own songs. Those same rock band buddies and I also went through the junior high and high school band programs together. We were lucky enough to have a school system and community that was very supportive of the arts. Together, we participated in jazz band, pep band, marching band, percussion ensemble, choir, and even one acts and improv comedy. Through all of this early learning, I knew I wanted to keep studying music, and so I set my path towards this by accepting admission to Northern Illinois University to study music with an emphasis in Percussion Performance. I spent my college summers touring with the Blue Stars Drum and Bugle Corps and one winter with the NorthCoast Academy Percussion Ensemble. After graduating, I was fortunate enough to make music my daily engagement and career.
Currently, I spend my time as Director of Percussion at Maine South High School (Park Ridge, IL), teaching 30+ private lessons, directing their percussion ensembles, and teaching the percussion methods and application classes during the week. On the weekends,  I cover myself in grease paint as a drummer for Blue Man Group Chicago, surrounded by the infectious personalities of the cast and crew of Briar Street Theater. I also help with the show's casting by developing new Blue Men's drumming abilities. As a proud Chicagoan, I spent 6 seasons on the Chicago Bears Drumline, but now currently perform with The Stampede – the Chicago Bulls percussion ensemble. My indie rock band, Minor Characters released 'We Can't Be Wrong' in April of 2018. Additionally, I freelance with Chicagoland singer-songwriters and bands including Kevin Presbrey, Greg Hyde, Funk Vendetta and as a clinician. As a soloist, I combine electrified hammered dulcimer, custom-built instruments, hand-held percussion, live looping, and drum kit to create an eclectic blend of weird and hopefully digestible sounds.  I'm in the process of making my first solo percussion album, Rodina, which will be out mid-March.  The album release show is March 29th at Uncommon Ground (Lakeview), 8pm.
Please tell us about your art.
I try to be as open and eclectic as possible as a writer and through my projects. To me, it's important to live in as many musical idioms as available. Why? Because there's so much music out there, good and questionable (in my opinion), and it's important to experience as much of it as we can. I like Metallica's Ride The Lightning as much as I like all Chris Stapleton as much as I like Steve Reich's Music for 18 Musicians. The diversity has its time and place in our lives. When musicians write, whether it's conscience or not, the impressions on us from our lives, our loves, and hates, and even just experiences are also impressions on what we create. This eclectic idea leads me to found and curate a Chicago based music collective called Emanation. This DIY event happens every two months at the Deagan building in the Ravenswood neighborhood were we turn Century Mallet, a J.C. Deagan descendant percussion tuning, repair, and building company, into a venue for that one night. Three very different artists perform and local craft breweries and distilleries donate their booze to the show.  I've also recently started this show in Los Angeles a few times a year.
To me, the show is a place where you give away who you are as a creator and as a personality which is why I call it Emanation — an abstract but perceptible thing that issues or originates from a source. It is meant to be a relaxed and accepting atmosphere that combines many different personalities of music and people. Besides the actual music that is played there, the other idea is to be the opposite of what a traditional music venue sometimes is – stressful from the business experience. It's not about production costs or door sales. It is about finishing your project/your "you" and giving what you want to share to those that are gathered to listen and to connect with. Curating this event that shows the incredible musical and creative diversity our city has to offer is the biggest expression of myself.
Is there a characteristic or quality that you feel is essential to success?
This is a major and constant conversation in the arts community. This is because success means something different to everyone and is not necessarily quantifiable. It's not like sports where you have a definite winner based on who scored more points or arguably business where you are successful if you are always "in the black." You could be famous or wealthy because of your contract but could be an unsuccessful musician or writer to others that work in the same field. It's objective. To me, successful is simply the opportunity to get better at my craft each and every day. This could mean something very different day by day – practicing my current self-assignment to fruition, playing a great gig from the first email to unloading my gear after the show, listening to new and interesting music as much as possible, supporting other musicians by going to shows or buying their music online.
If I am able to perpetuate this throughout my entire life, then I will hopefully look back and consider myself successful. Perseverance goes hand in hand with this lifelong goal. Artists will hear many no's as they push forward through their career and trust me, I've heard my fair share of no's. I choose to use that rejection as an opportunity to learn from the experience and work toward a better product. If you keep pushing forward and persevering, you will be a stronger musician and person who will probably hear less and less no's and more and more yes's as you develop. Since success is a life long challenge to me, I guess I won't really be able to best answer that question till it's all said and done, but I'll keep driving towards my goals till my time is up.
How or where can people see your work? How can people support your work?
Come to an Emanation! https://www.facebook.com/emanationmusic/. IG: @emanation_music_collective
Come see Blue Man Group!  We have a new show!
Look for my first solo album, Rodina, in mid-March on Spotify, Apple Music/Itunes and Amazon Music.
Contact Info: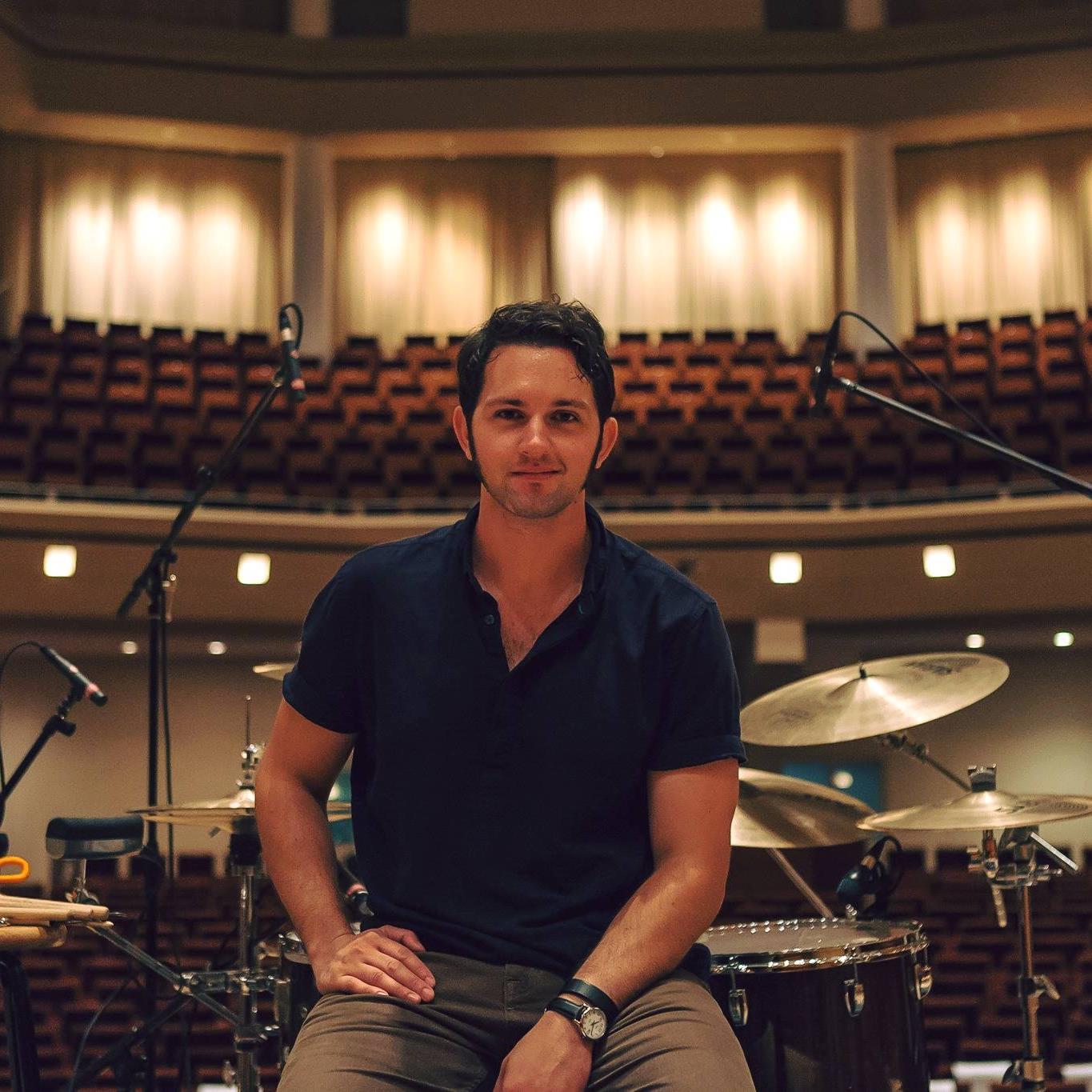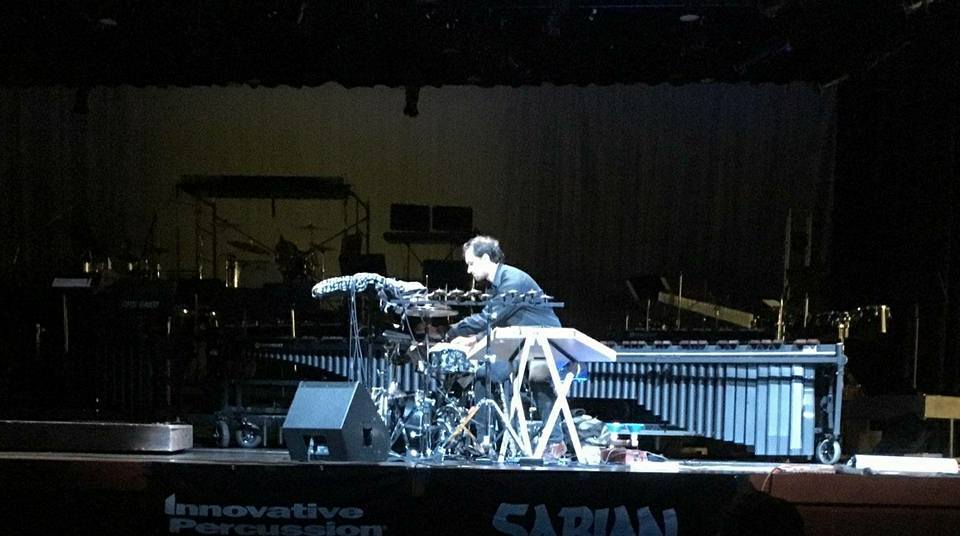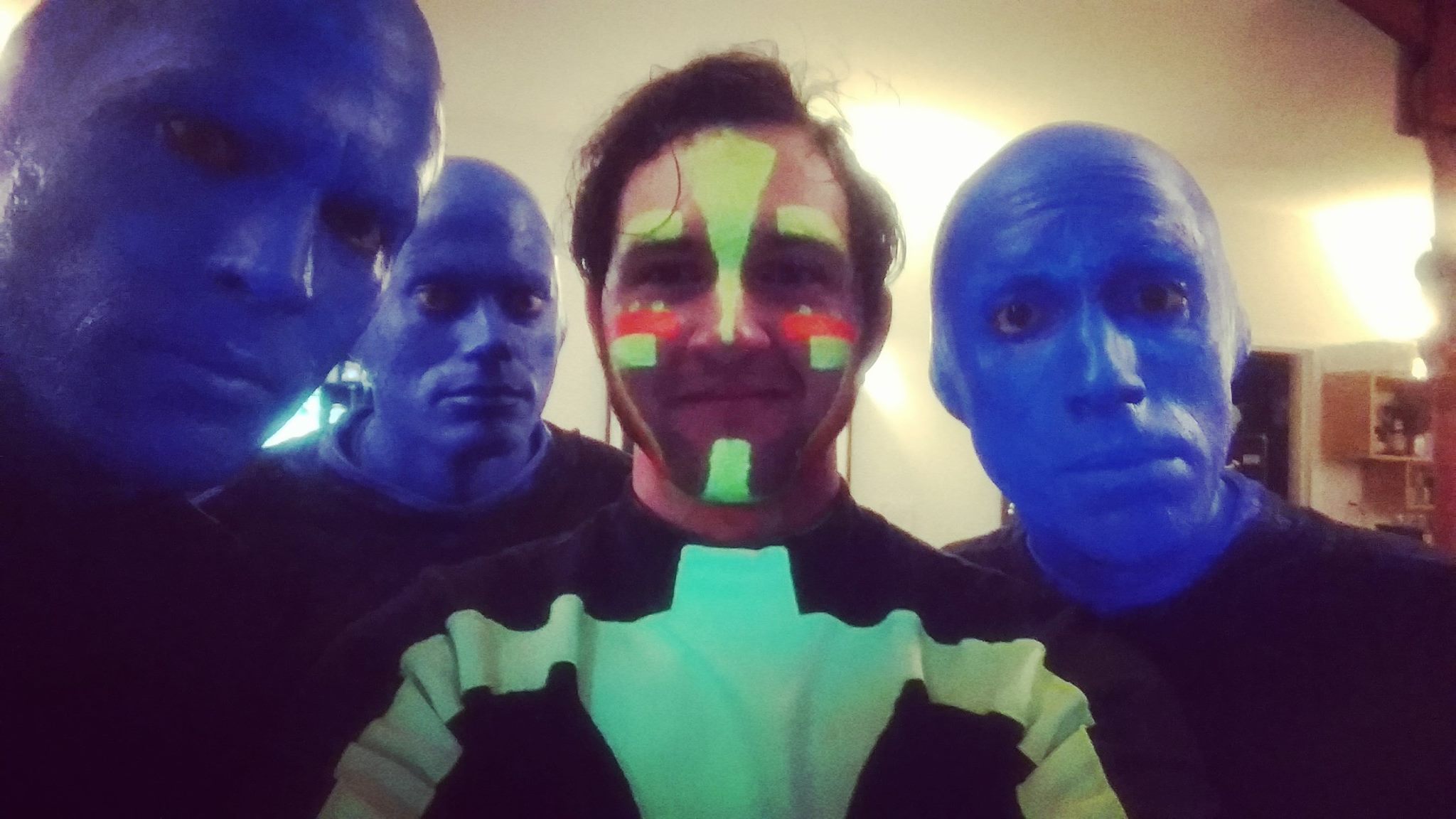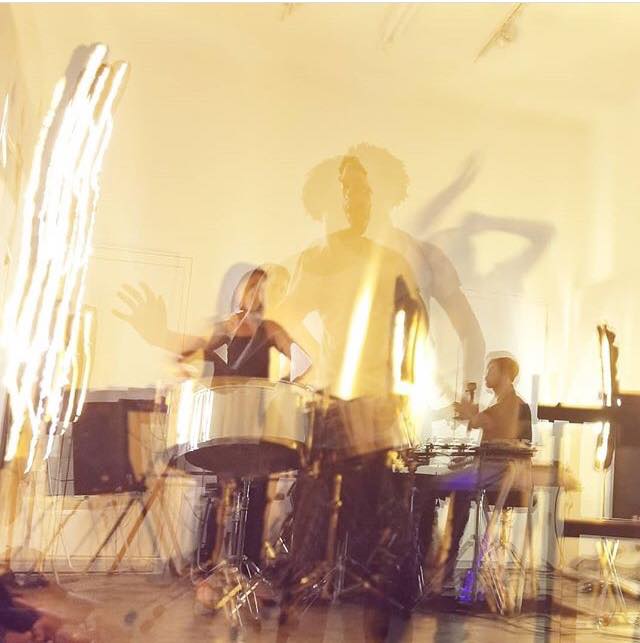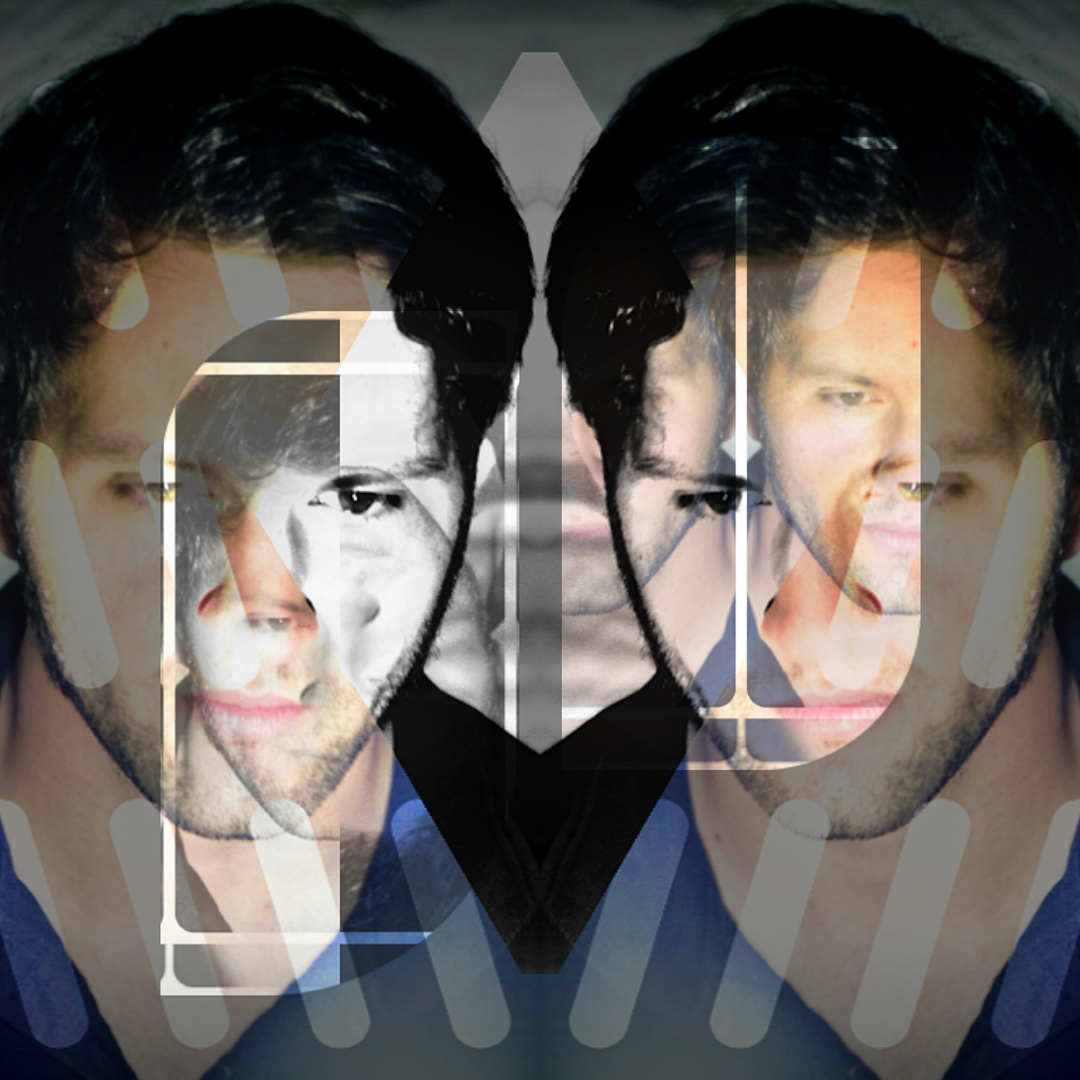 Image Credit:
Nabi Jordan-Polk, Steve Chellappa
Getting in touch: VoyageChicago is built on recommendations from the community; it's how we uncover hidden gems, so if you know someone who deserves recognition please let us know here.