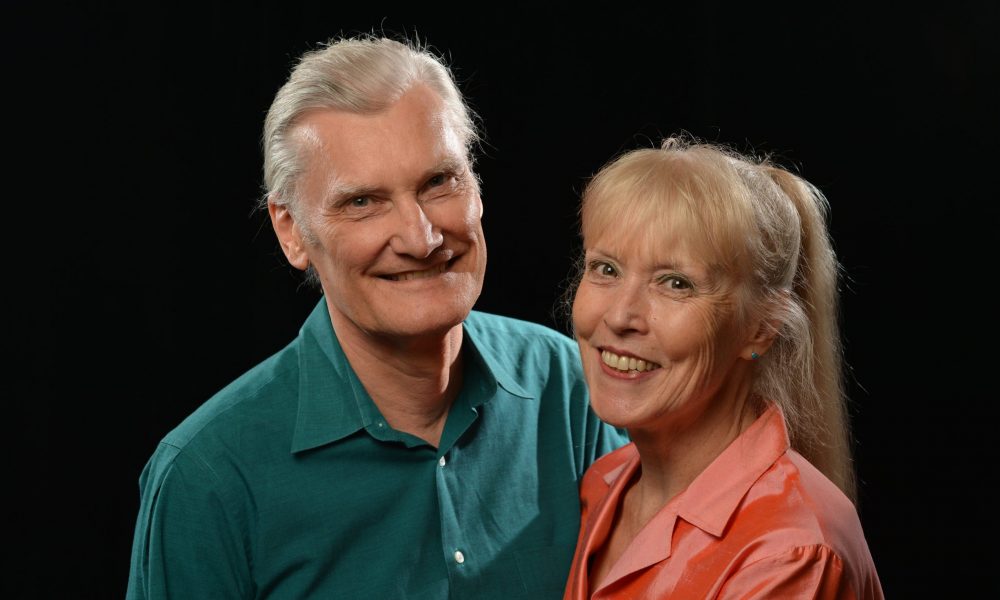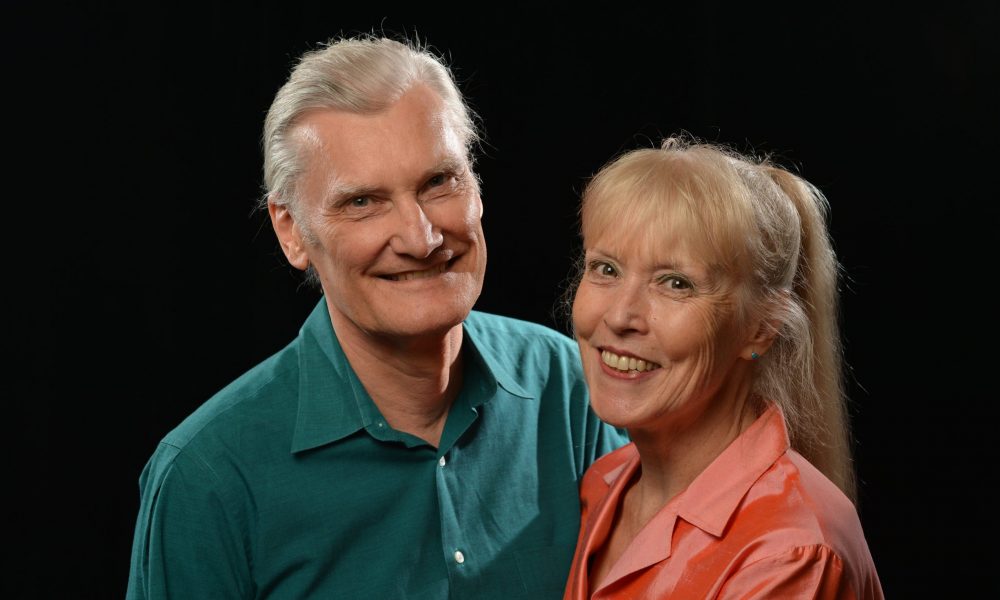 Today we'd like to introduce you to T. Daniel, Laurie Willets.
T. Daniel and Laurie began their pursuit of a Mime Theatre while students at Illinois State University. Having completed the Theatre master's program, Daniel was accepted to study Mime with Marcel Marceau in Paris, France. Later, Willets completed her MA in French Theatre. After studying Mime with Daniel, Willets and Daniel returned to Paris to study with Etienne Decroux, Father of Modern Mime.
Daniel and Laurie brought their extensive Mime and Theatre training and artistic insights to all their creations and performances; these qualities continue today. Founding T. Daniel Productions NFP in 2002 to foster and improve on the image of the Art of Mime, they continue to invent Mime works offering audiences the opportunity to renew a love of this ancient yet vibrant Art.
The renowned talents, creative skills and success of Daniel and Willets, who have performed Mime at the highest caliber possible with innovative stage productions such as Fantasmia or Merlin & the Color of Magic and with great orchestras (e.g.: Chicago Symphony Orchestra) and conductors (e.g.: James Conlon) present Mime in a fascinating, artistic manner. They created 20 full Mime productions and 38 works with live classical music, including the American premiere of Theo Lovendie's The Nightingale and of Stravinsky's L'Histoire du sold at with Chicago Symphony Orchestra. They did numerous World Tours from Chicago to France, Sweden, Serbia, Austria, Spain, Chur, Turkey, Taiwan, Singapore, China, Hong Kong, Iran, etc. Mime is a universal language, the human body 'speaks'! To bring Mime into the 21st Century, TDP allows for more experimentation, for innovation with Mime on the stage and in the concert hall.
As a World premiere, TDP is the first Mime Company to produce and perform Jean Cocteau's pantomime farce, Le Boeuf sur le Toit with Darius Milhaud's Four-Hand piano version for the French Contemporary Theatre Festival-Chicago. It also played at MIC, UofC and Ravinia Festival with James Conlon and Chicago Symphony Orchestra. TDP was again commissioned by Ravinia Festival and James Conlon to create, as an American Premiere, a new Mime play to Kurt Weil's lost score Zaubernacht (Magical Night) and perform with CSO.
Overall, has it been relatively smooth? If not, what were some of the struggles along the way?
As Artists, Laurie Willets and T. Daniel, we are faced with artistic struggles with every new creation at every turn. We possess ideas and visuals that crave to get out of our heads, to be images of movement, to be videoed, to be on paper, into the rehearsal room…and be seen on stages. We cannot always wait for 'the' grant, the money to pour in, for it never will if we just sit and wait for it. Artists should be respected and of first concern in Society, for Artists lead the way for us all.
Creativity takes an enormous amount of time and enormous amount of energy. Our own creative concepts tend to eat at us to get out. While adhering to the dramatic structure, we must be certain those chosen gestures communicate to the audience the precise concept(s) and emotions of our story (ies). At times, the concept fails. You accept that failure so you can learn better and create what you desire. On the average, our original projects take two-five years to fruition, sometimes longer.
When we started our careers together not as a not for profit, we raised money by using backer auditions. Today, as T. Daniel Productions nfp since 2002, we rely on private donations, government funding, foundation grants, and corporate support. None of these avenues are ever easy yet necessary for artistic success. To find diverse funding, we had also worked with two local colleges for free space and/or tech equipment to produce certain works and sets in exchange for teaching a semester Mime Class, Mime Master Classes or a free Performance for their series. And, with a friend, we divided her dance studio into two rehearsal spaces, both of us benefitted. We are as well fortunate to work with some awesome technical people along the way from Maude Graham to Margaret L. Nelson and Greg Etter for lights and stage-managing to Tatjana Radisic for costume designs and a small core group of actors/mimes for our productions as well as of musicians Svetlana Belsky (UofC) and Fiona Queen (MIC) as pianists, Chicago Pro Musica and Orion Ensemble.
The Art of Mime has been given a very bad rap in the late 20th and early 21st century, unfairly worse than any other art form. Ironically, Mime plays began in early Greece.
Touring our work is vital to us, whether our stage productions or theatrical concerts, by first creating and trying it out in our home base Chicago, sometimes in Europe. Touring allows us diversity in audience reactions and their praises. Mime is a universal language crossing all language barriers and connecting us all to that common human thread.
Please tell us about T. Daniel Productions, NFP.
T. Daniel Productions is one of very few Mime companies left in the world today that create and perform movement plays based on the teachings, philosophy and techniques of Marcel Marceau and Etienne Decroux. While T. Daniel and Laurie Willets create Mime productions for the stage, we are also one of the few companies that works with orchestras and chamber ensembles with classical music to create concerts that appeal to the eyes as well as the ears of the audiences. While several Mime companies perform with orchestra, few create with the composer, conductor and the musicians in depth as we have, egs: with Theo Loevendie for the American Premiere of his "The Nightingale" or with James Conlon and Chicago Symphony Orchestra for the American Premiere of the once lost score by Kurt Weill, "Zaubernacht" ("Magical Night").
We are so proud of all that Daniel and Willets have created and do create. There are experiences that stand out: creating "Shadows of a Mind" as the climax to our mime production "Fantasmia" with collaborator Etienne Bertrand Weill, a French experimental photographer. His unique images of light, metaformes, offered the striking background to our story and live corporeal movements within the images. Willets and Daniel worked on this project in Chicago as Weill was working on it in Paris. The collaboration became one of the important works for Daniel and Willets. They had a similar experience when creating "Zaubernacht", while our costume designer made sketches in Belgrade, we constantly gave her ideas and feedback in Chicago. By skyping and emailing, fabulous costumes were sewn there and fitted here for our new production at Ravinia Festival.
The highly-revered work of Laurie Willets and T. Daniel and later under T. Daniel Productions has had a powerful impact on audiences the world over. We can talk audience diversity in Hong Kong, Singapore, Ljubljana (Slovenia), Istanbul, etc., yet one audience member stands out for us, a deaf boy at a theatre in Barcelona (SP). After our performance, the backstage door burst open as a boy of 8 rushed in and hugged our legs. Ours was the first performance that he, as a deaf child, wholly embraced—a silent visual world of wonderment completely his own, one he will never forget–and neither will we!
While we have received praises and important reviews worldwide over many years, two stand out: when Chicago Tribune wrote that Daniel and Willets "follow in the footsteps on no one"; when Istanbul (Turkey) newspaper wrote that we have shown that "Mime can reach a philosophical dimension."
A few other most proud of:
Our close, cherished friendships with our Masters of Mime, Marcel Marceau and with Pierre Verry, his partner. December 2002, honored at The White House, T. Daniel and Laurie Willets acknowledged for their artistic work in and contributions to the Art of Mime.
Years of new works in concert with the Chicago Symphony Orchestra;
Welz Kauffman, President & CEO, Ravinia wrote: (Le Boeuf sur le Toit) …Ravinia has experienced every manner of instrument played on our stage, but no one has played the human body as you did at our orchestral performance of Milhaud's Le Boeuf sur le toit. "You (Daniel and Willets) are at the height of your craft."
Yamaha USA: "You two are awesome!" (INnOvaTionS ProJecT)
Daniel Dorff, American Composer: "Your work must be the meaning of Life."
Our great concerts with narrator Carl Grapentine, the am voice of WFMT.
Contact Info: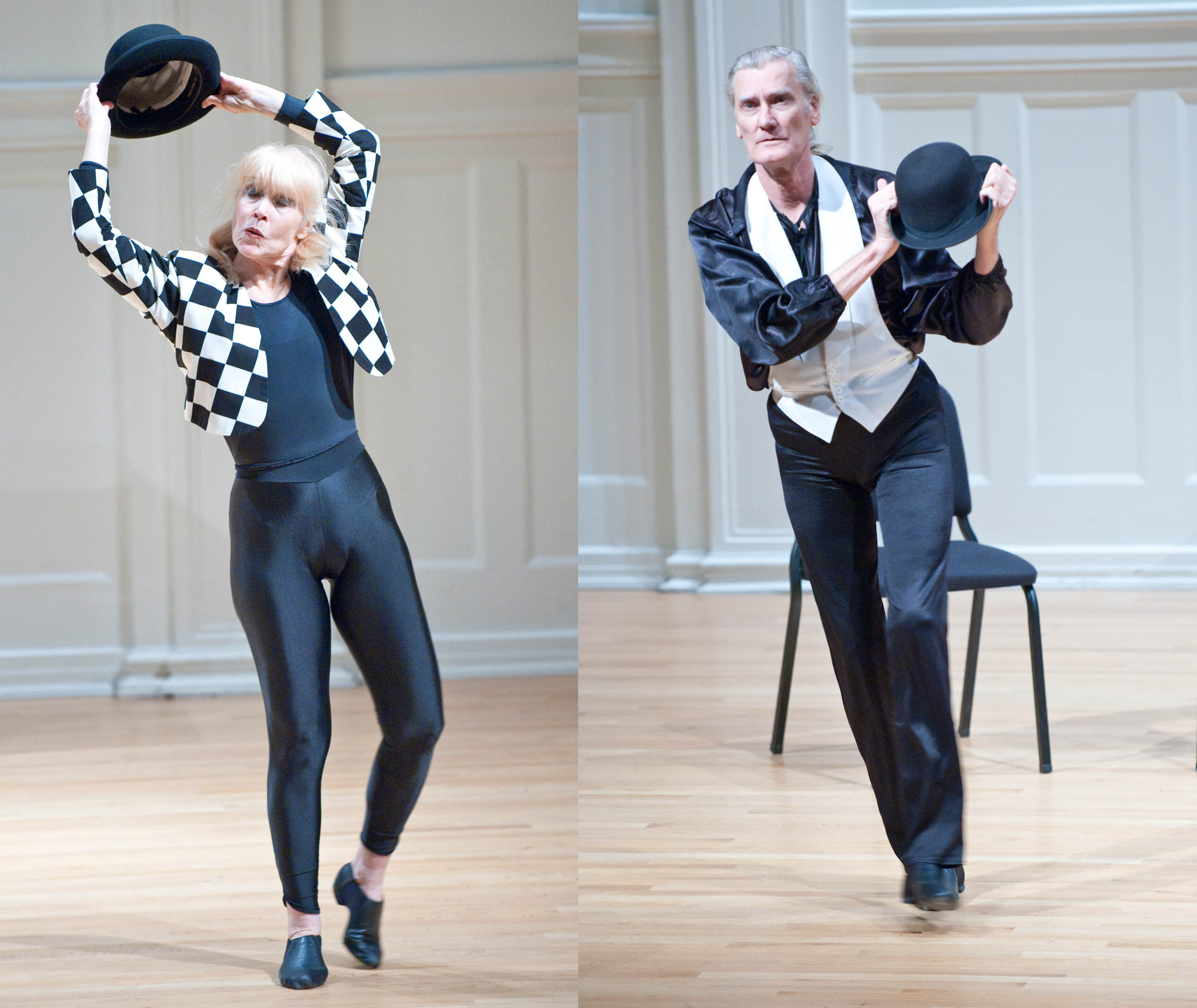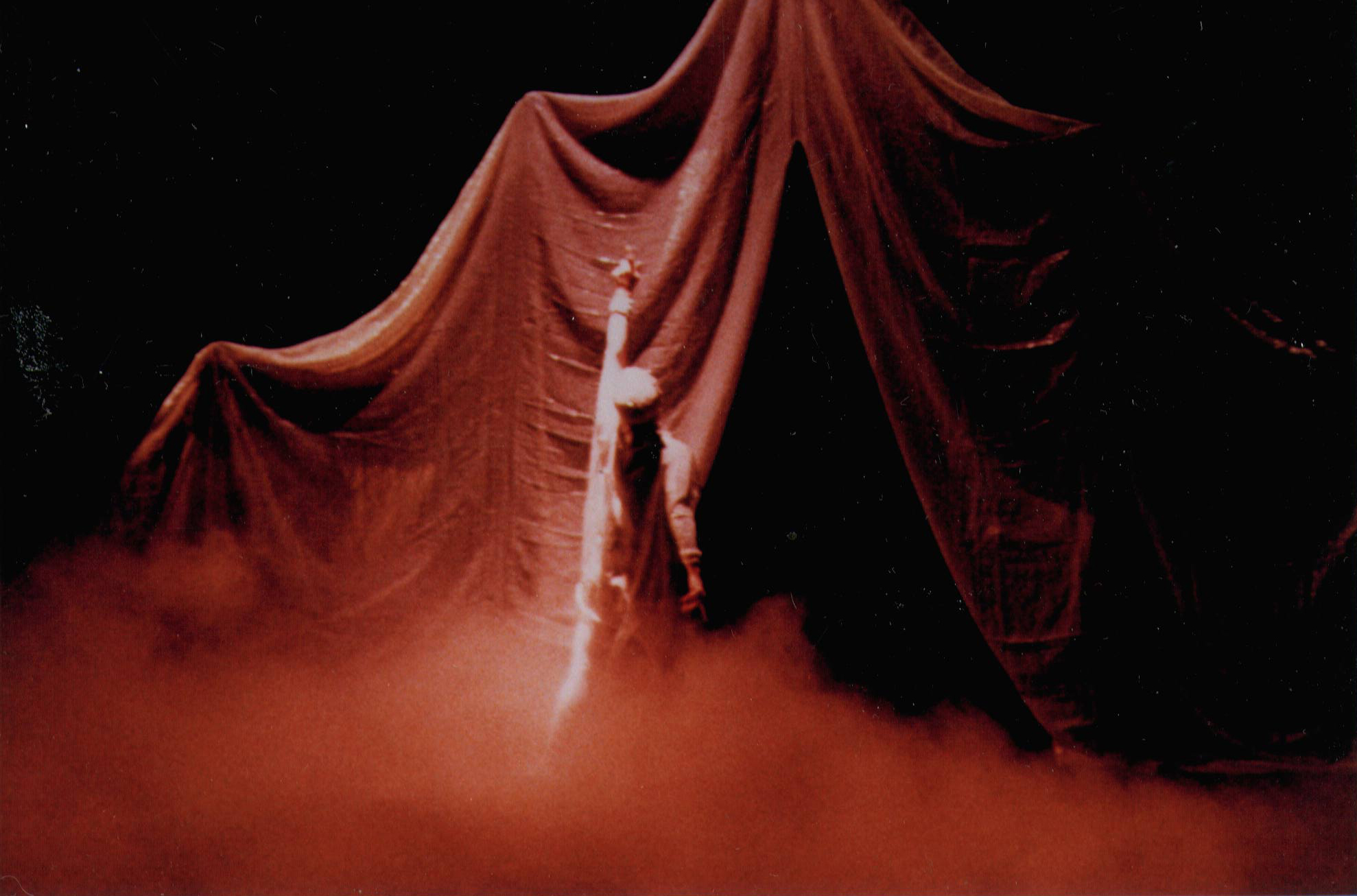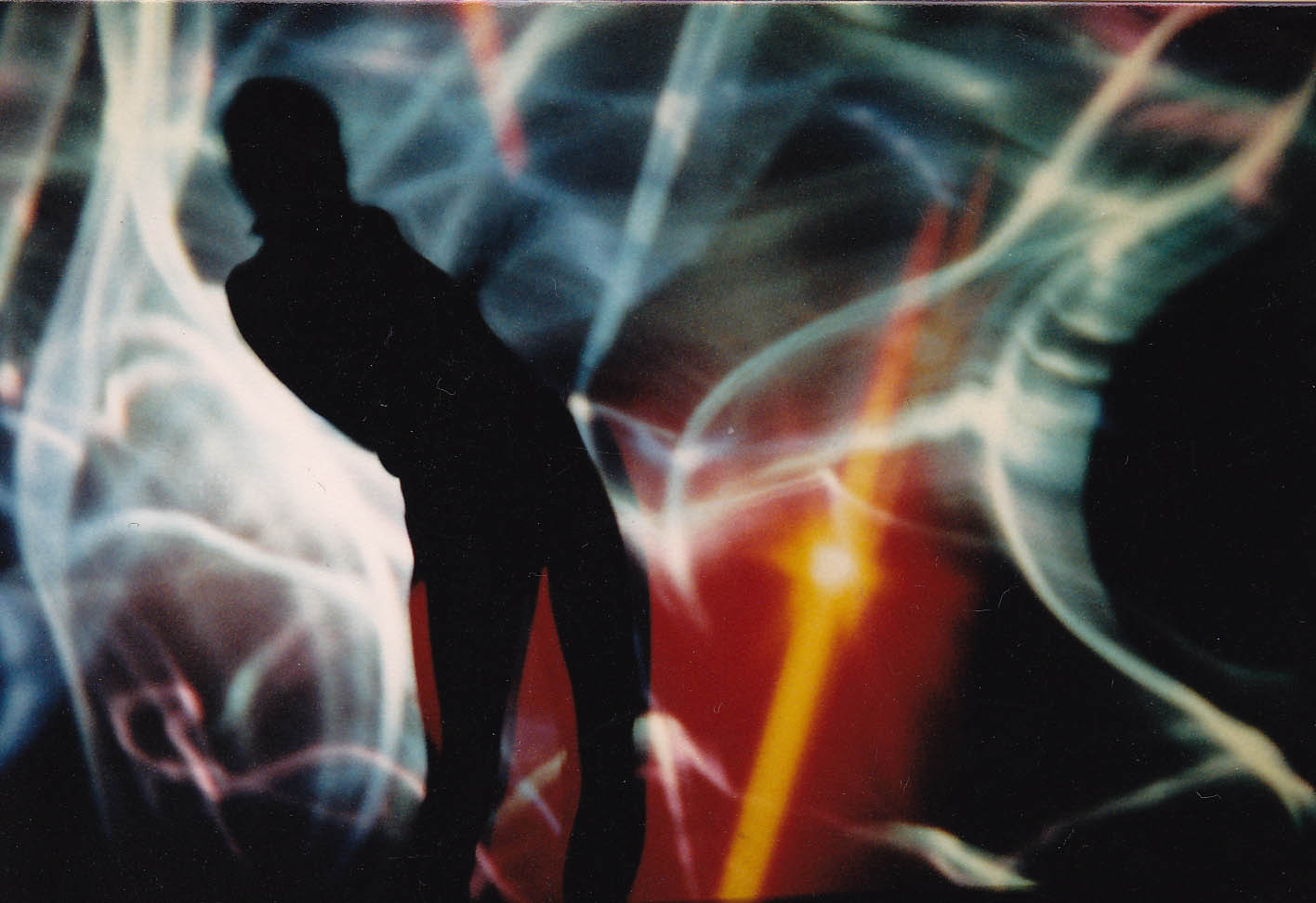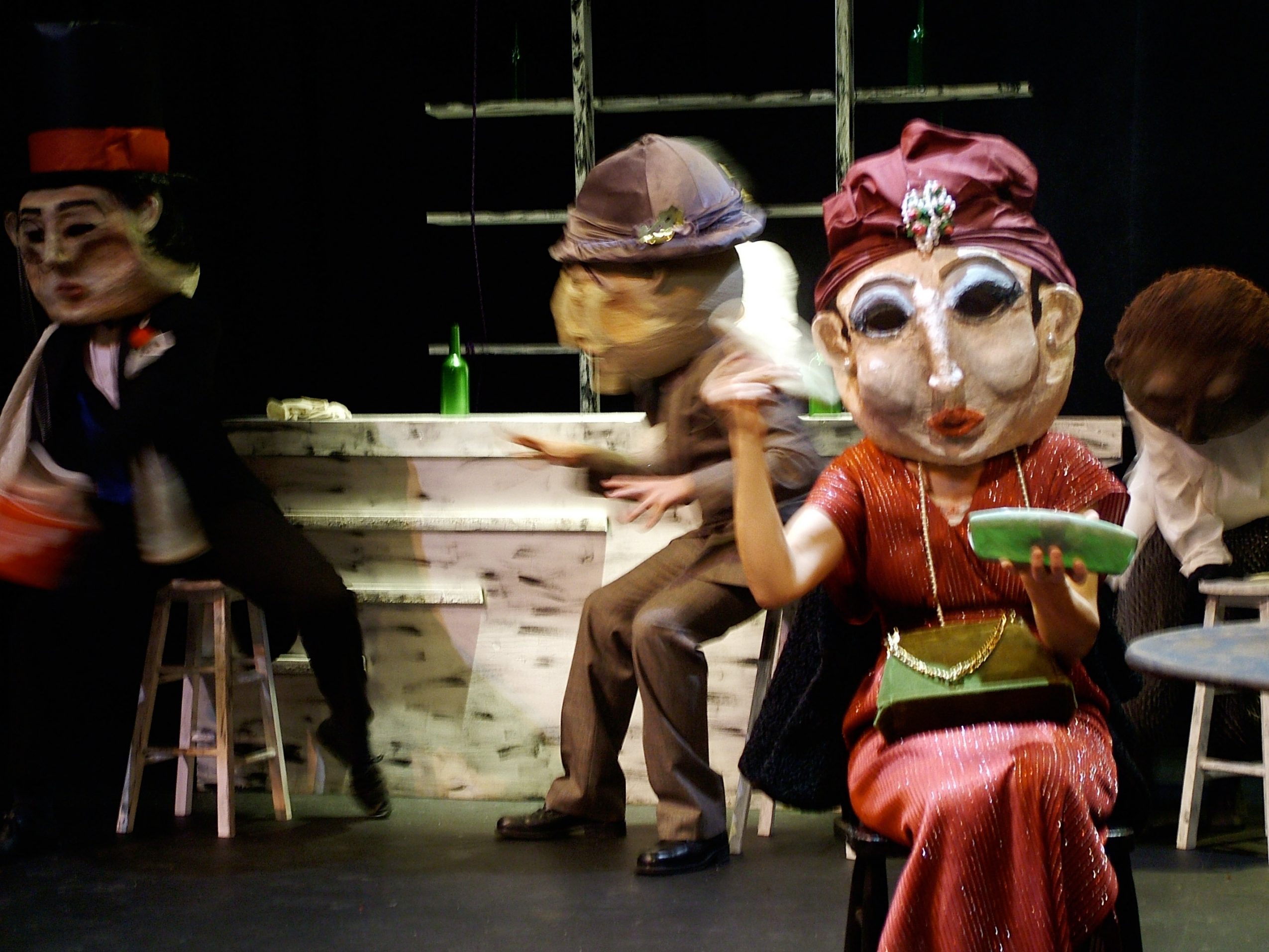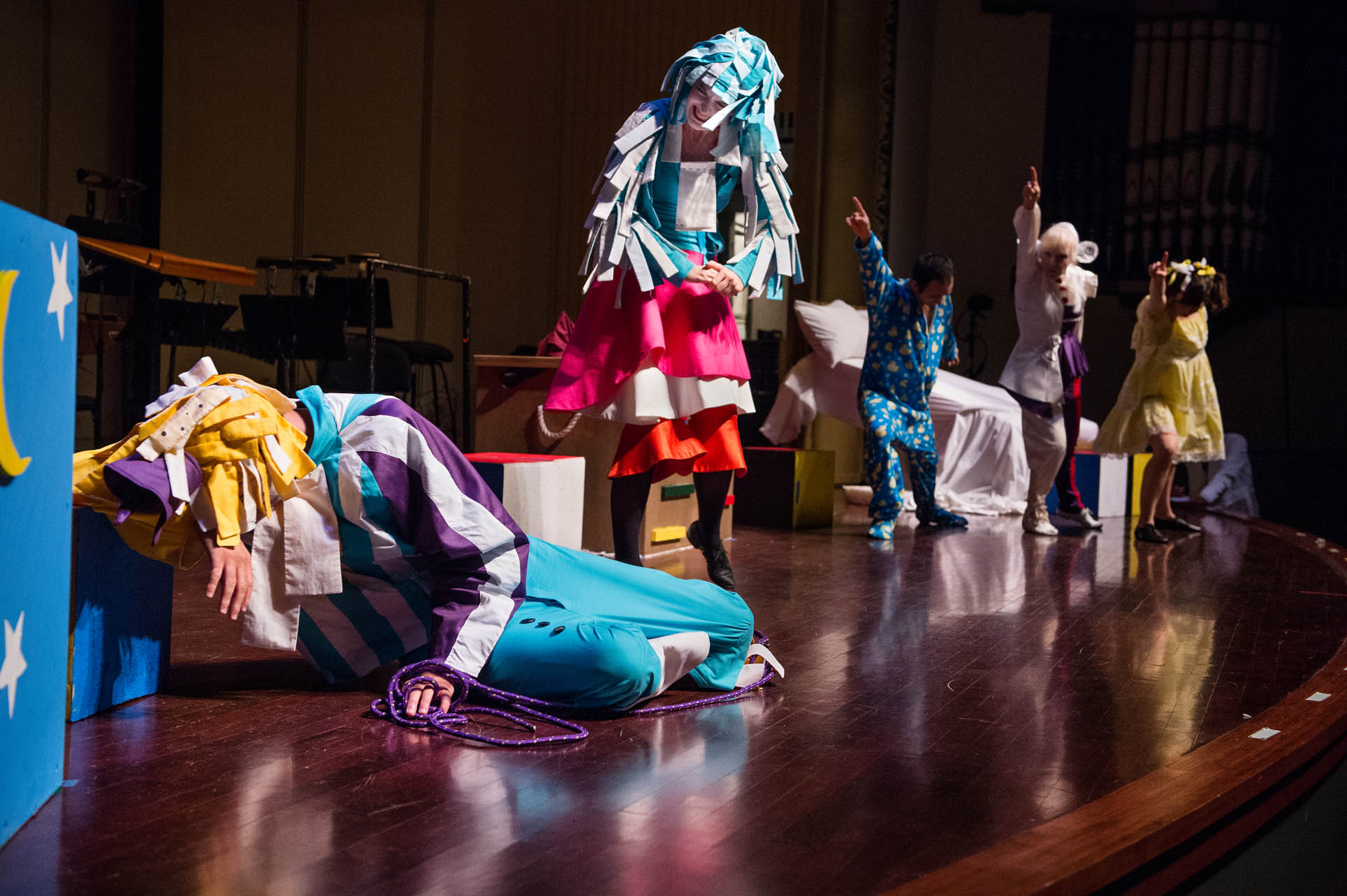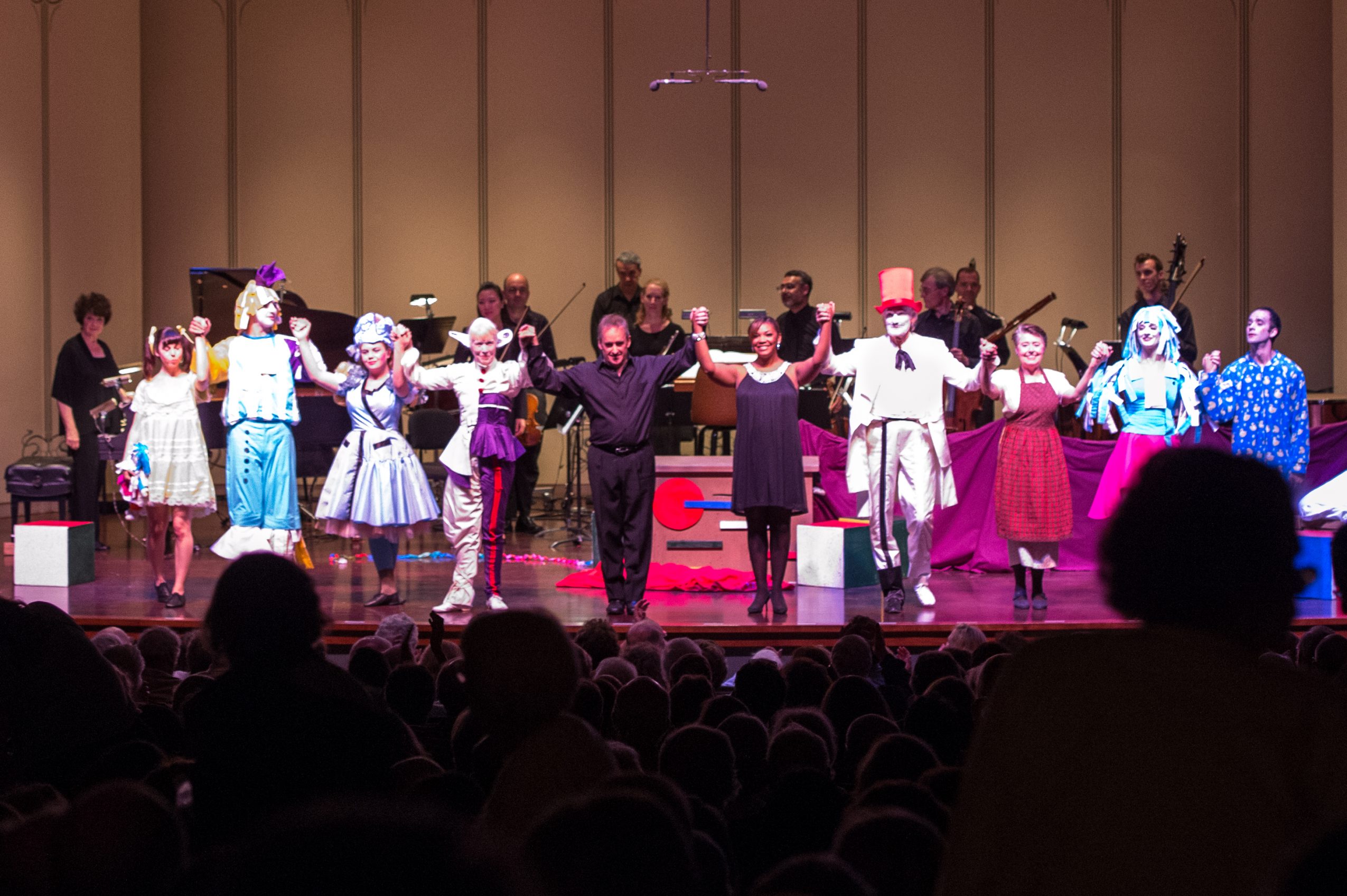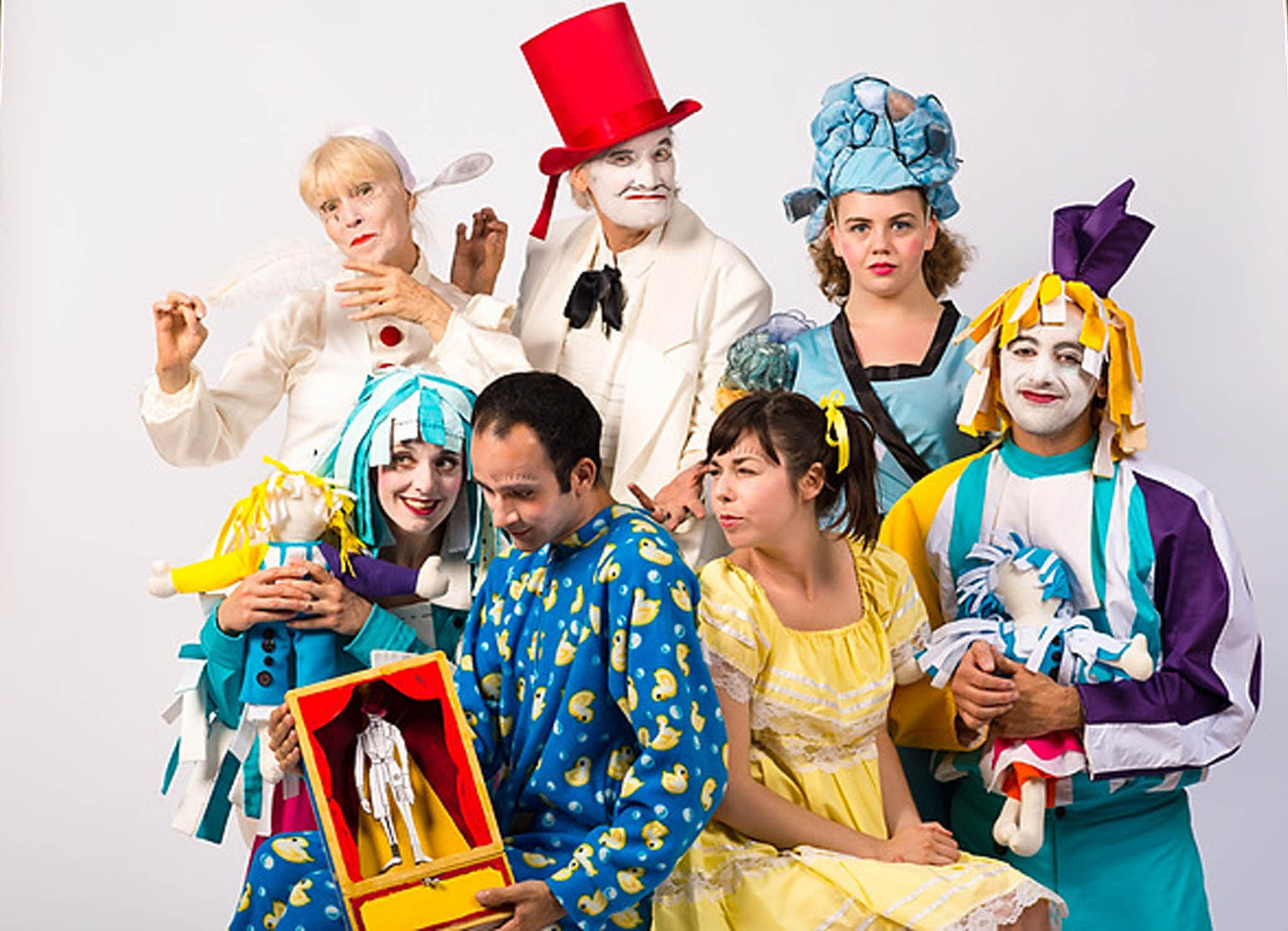 Image Credit:
All "Magical Night" photos and our personal photo by Ken Carl. "Magical Night" cast bow by Russel Jenkins, Ravinia
All "Le Boeuf sur le Toit" and TD LW together with bowler hats photos by Megan Bearder.
"Shadows of a Mind" and "Fantasmia" photos by Susan Duttge.
Getting in touch: VoyageChicago is built on recommendations from the community; it's how we uncover hidden gems, so if you know someone who deserves recognition please let us know here.