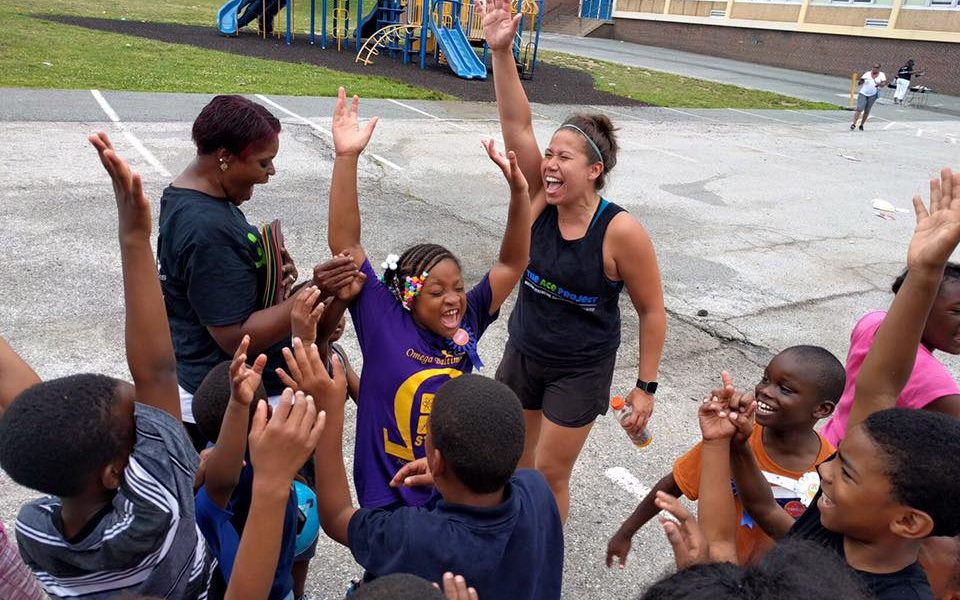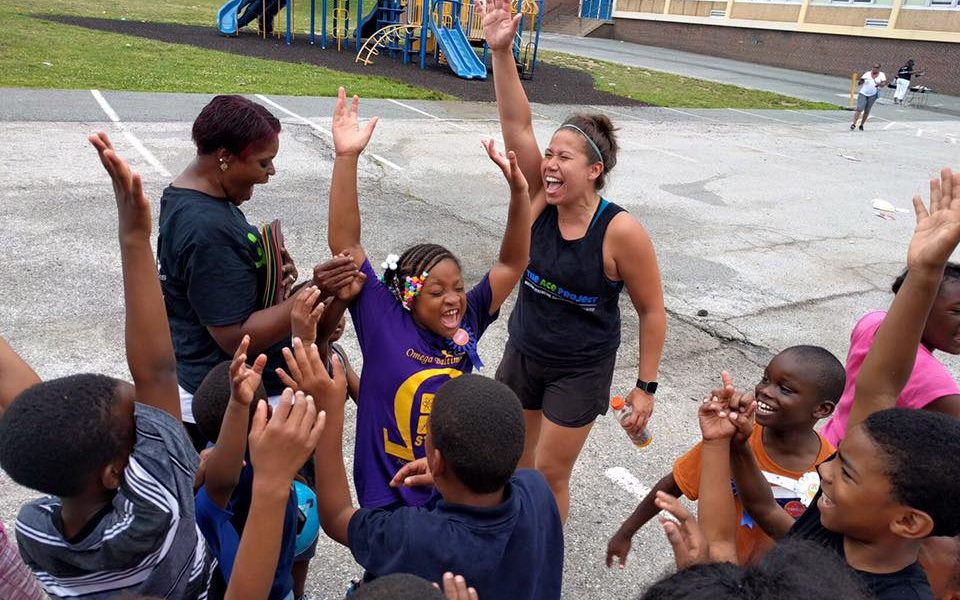 Today we'd like to introduce you to Susan Klumpner.
So, before we jump into specific questions about the business, why don't you give us some details about you and your story.
My story begins in a well-resourced, west suburban public school where there were ample opportunities to compete on sports teams, join special interest clubs and build leadership skills. As a teen who was interested in learning new things, thanks to the example set forth by my family, I was extremely grateful for the broad selection of activities I was afforded and I took advantage by participating in tennis, badminton, speech and student council, just to name a few.
These extracurricular experiences helped me identify and enact my values, plus I gained a supportive network of peers and teachers. When the challenges of teenage life got the better of me, though, I turned to the school social worker to expand my perspective and overcome my anxieties. It was through the lessons I learned from this trusted ally which pointed me toward my destiny: to work directly with children in a similar fashion. I followed in my mentor's footsteps, even completing the same Master of Social Work program at University of Chicago and felt ready to tackle the diverse challenges awaiting me.
I didn't have to wait long before the first roadblock stood in my way. In 2011, I began practicing as a school social worker in Dolton/Riverdale, IL where after-school programs were obsolete. This was a stark contrast to my experience growing up and I saw firsthand how it impacted the students: grades were low (particularly in math and English language arts), absenteeism was high, and there were social, emotional and behavioral issues in and outside the classroom. A few school staff began to stay after school to provide mentorship for struggling students but without a structured program, their efforts could not be sustained.
It wasn't that the students didn't want to be engaged in such a way; rather, they were also interested in opportunities to join together with their peers, to learn new skills, and most importantly for any child, to have fun. This volunteer model initiated by the school staff wasn't able to offer all these aspects within one program but their efforts still counted for something. Their extracurricular endeavors revealed the importance of structuring an after-school model around a base activity that included crucial pieces; additionally, it demonstrated the necessity of recruiting school staff and community members to serve as program leaders since it reinforced trust among the students and adults in and outside the school. The question was asked: what activity could bring together the community in such a way to encompass all these moving pieces?
Life happened in the most serendipitous way. At that time, I was volunteering for Southside Junior Tennis Camp, a summer program that runs at The University of Chicago Lab School, organized by Friends of Chicago International Charter School Tennis. This experience, combined with my involvement throughout the years as a player and coach, helped me recognize how tennis could be utilized as the foundation for an after-school program that checked all the essential boxes. A friend and mentor, Vi Clark, encouraged me to create a community tennis association and then she connected me with the United States Tennis Association (USTA) Midwest for further assistance.
We should never stop learning, so I took the opportunity to build upon my understanding of how to structure a sports- and education-based intervention model for youth. As I found, there were few best practice models that incorporated athletic, academic, and social-emotional components. The models that did exist weighed heavily in favor of one or two of the three aspects; furthermore, the evaluation of many existing programs failed to show definitive comprehensive success. It was clear there was work to be done to fill this overwhelming gap, but it had to begin somewhere.
In collaboration with school staff and community members, I launched a small tennis camp for 25 students in 2012. The excitement was palpable; many of the students had never picked up a tennis racket or bounced a tennis ball before, and as they learned the basic elements of the game, their determination and passion shined through. Their smiles and enthusiasm decided it: we would offer students a chance to play tennis after school while focusing on best practices associated with positive youth development, such as the "Five Cs" model (connection, caring/compassion, character, confidence, and competence). With school staff, administration, community members, and parents on board and a national tennis professional as my business partner, in 2013, I was able to co-found The ACE Project as a non-profit organization dedicated to connecting students to high-quality, consistent after-school programs.
Has it been a smooth road?
Since our launch, The ACE Project has continued to evolve to meet the increased demand for these types of programs in under-resourced communities; however, no road is entirely smooth. Again, I think back to my formative years in school and consider what I gained by participating in extracurricular activities: mental fortitude, empathy and the ability to motivate and mobilize a group of individuals. Like most first-time founders, I wrestled with self-doubt and fear before cementing our status as a 501(c)(3). Without prior experience as my guide, I wasn't sure how best to manage the programmatic, community relations, or financial/fundraising needs to build a sustainable and effective non-profit. What would happen if we could not provide the students with what we promised? What if students lose interest and participation plummets? I put all those questions aside and instead focused on what mattered most: providing high-quality, consistent programs. I was confident that The ACE Project could build upon the existing models by incorporating identified best practices from each.
Words cannot express how thankful I am to the individuals that helped me and The ACE Project take flight on this incredible journey. Like I imagine many teachers, administrators and coaches feel in under-resourced schools when trying to overcome barriers, a self-imposed weight of expectation was placed squarely on my shoulders as I considered how to lift this model off the ground. I had a chance to pursue my deepest passion but how would I engage an entire community around a cause like this? Though at times, it felt isolating and overwhelming to be accountable for overseeing the progress on so many fronts, an inspiring sequence of events happened: as I opened up more about my vision to other people, they expressed how they wanted to part of the ACE journey. They took responsibility for managing various aspects of the organization, from serving on our board of directors to leading kids on the tennis court at the annual Chase Return the Serve Fun Day in the summer. Each need that we discovered along the way begot an eager participant willing to tackle the challenge. Individuals from all walks of life joined together to make the dream a reality, with the shared vision of benefiting the students, their families and the communities in which they lived.
I land on that last thought for a reason: our biggest challenge since our launch has been expanding our support base beyond the barriers of the communities in which we operate. The ACE Project is a relatively new organization that runs on a shoe-string budget to ensure we can continue offering programs on a consistent basis. Thanks to a small, yet dedicated, group of financial supporters (most of whom are my dearest friends, mentors, and family), we have been able to evolve our model into one that has been recognized by the national governing body for tennis (United States Tennis Association Foundation); however, our current partnerships align more closely with the sports-based component of our comprehensive program. In order to accomplish our vision, we must find partners who will strengthen the academic and social-emotional components as well. Mobilizing a community toward collective action was a challenge, but the outpouring of compassion demonstrated by its members signified a willingness to unite. We are encouraging that same compassion from those living outside this community, to see how this comprehensive after-school model has the potential to benefit us all.
So, as you know, we're impressed with The ACE Project – tell our readers more, for example what you're most proud of as a company and what sets you apart from others.
The ACE Project's mission is to promote positive youth development in children ages 5-18 through building social and emotional skills, athletic ability and educational fortitude. As mentioned, we began by offering tennis instruction because it has proven to be an effective vehicle to teach life and social skills. Students, school staff and community members all shared in the excitement of participating in this sports-based program model; however, it was only the beginning as we aspired to be an education-based organization. As such, The ACE Project evolved to include academic enrichment, social-emotional skill building groups, nutrition assistance, homework assistance and mentorship at the school where I practiced social work. By recognizing the role that families and communities play in helping youth practice and master social and emotional competencies. The ACE Project was able to support youth both inside the classroom and outside the school. We recruited and trained coaches/mentors among a wide range of school personnel, including office staff, lunch monitors and crossing guards as well as parents and other adults who live in the community. This strategy strengthened the relationships between students, their families and their communities as we overcame the current cycles that limit opportunity.
By 2014, The ACE Project was in full swing. We launched tennis-only programs in 2 additional elementary schools in Riverdale/Dolton and our main site, which offered the full program model, had a wait list of students who were interested in joining the fun. It was at this exciting time, that I was accepted into the PhD program at the University of Maryland School of Social Work. With things progressing on all fronts in Chicago for ACE, I felt confident moving to Baltimore where I immediately saw a similar need for comprehensive after-school programs. With the success of the Chicago schools in mind, I approached school administration and community leaders in an under-resourced district about introducing tennis via The ACE Project and much like in Chicago, the students were thrilled with the opportunity to participate. We now offer tennis-only programs in 3 Baltimore-based elementary schools in addition to our Chicago sites. I take pride in knowing that this model can be successfully implemented in different under-resourced communities; our current goal is to expand our organizational capacity and offer the full comprehensive model at all schools by 2020.
I believe what sets The ACE Project apart from other organizations is our ability to replicate this program to benefit students and mobilize communities. I am focusing my doctoral dissertation on the quantitative and qualitative evaluation of our Chicago-based comprehensive model in relation to the best practices I found early on in my research. According to the Alliance for Excellent Education, a little less than half of Latino, African American, and Native American students will not graduate high school on time, compared to approximately 17% of Asian American and 22% of White students nationally. Additionally, students who are both ethnic minorities and live in poverty oftentimes attend schools that are low-achieving, contributing to an even greater disparity. In 2018, the evaluation will begin as we track student attendance, grades, behavior, and other key measurements to determine the impact we are having through this program. If The ACE Project can definitively illustrate the validity and success of our model, we can package this comprehensive school intervention for schools across the country, helping to bridge the achievement gap within high barrier communities. If not, The ACE Project will continue to do what it does so well: evolve to better meet the needs of the students with high-quality, consistent after-school programs. In all, it's a win-win.
Let's touch on your thoughts about our city – what do you like the most and least?
It's funny you should ask that. This past September, I got my first tattoo: it is the Chicago skyline interlaid with the Chicago flag. I love Chicago for its historic value, spectacular views and vibrant food and entertainment scene. I was a long-time Hyde Park resident before moving to Baltimore to pursue my doctorate, and one of my most cherished memories are my daily morning runs along Lake Shore Drive and Promontory Point.
Aside from the perks of city living, most of my family lives within a 25 mile radius from downtown as well as many friends. This makes visits "home" even more special as I get an opportunity to share in the sounds, sights and tastes of Chicago with my loved ones. And, there is still so much to explore as the city continues to grow! I look forward to getting to know Chicago even better as The ACE Project builds new relationships with residents, local businesses, corporations, foundations, and government agencies so we can achieve collective impact together.
The one aspect of Chicago that disturbs me is how segregated the city is, particularly when considering the distribution of resources (or lack thereof) in certain neighborhoods. Some students benefit from ample after-school opportunities because their districts have the financial backing to provide these services; others are not so fortunate and it is important to recognize how it impacts the city overall and not just the students. If we, as a whole, cannot see the value in investing in future generations of low-income communities, we fail to see how diversity and equality benefit the rich tapestry of our city: young leaders aren't able to develop their authentic voice, prospective community activists aren't able to confidently mobilize a neighborhood and future social workers aren't able to implement programs that help break the cycle. If there is one lesson I learned from the extracurricular activities of my youth, it is that we can only succeed by working together. Chicago is a thriving hub thanks to the loyal and determined residents who propel the city forward by bridging the gaps through unified effort. This is why I love Chicago more than any other city; it instills hope toward a brighter future.
Pricing:
Join our first Midwest Youth Team Tennis for $5.50/player!
Contact Info:
Website: www.activechildrenexcel.org
Phone: 630-802-0247
Email: info@activechildrenexcel.org
Instagram: @theaceproject
Facebook: @theaceproject
Twitter: @theaceproject1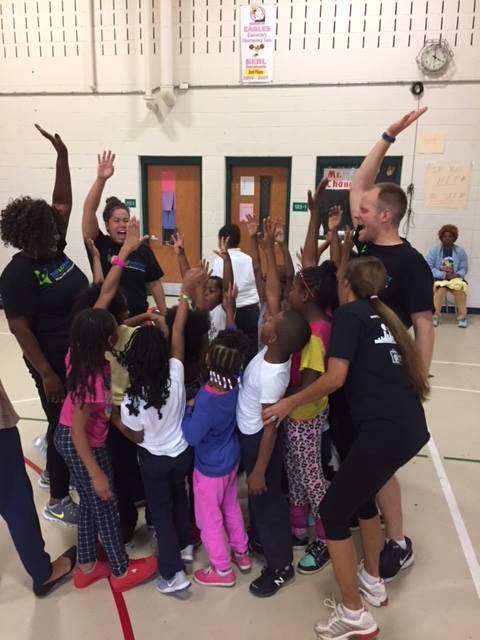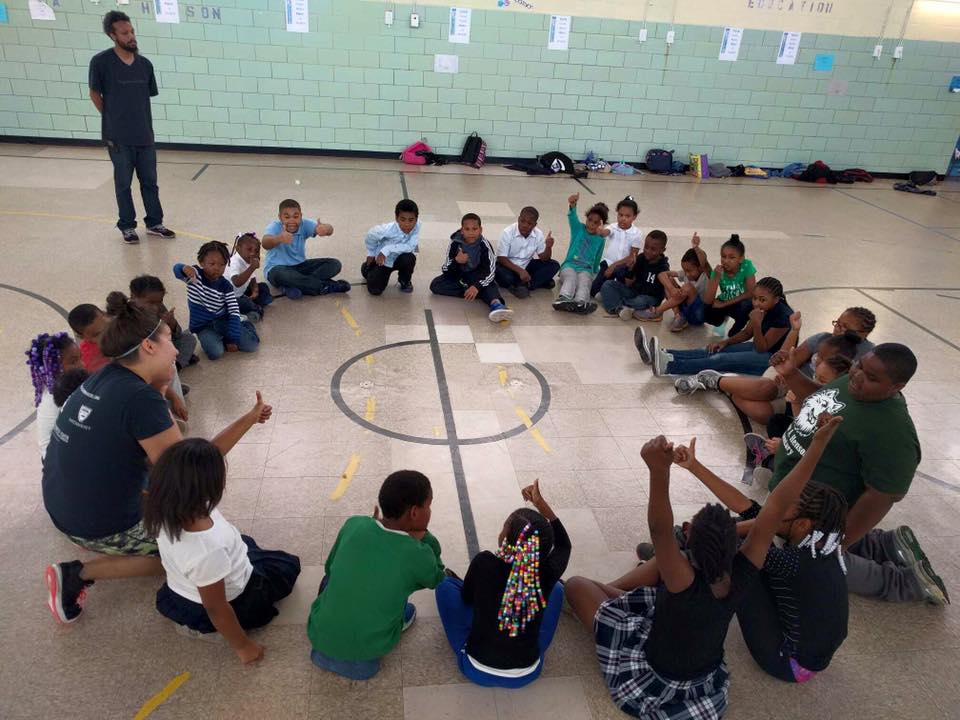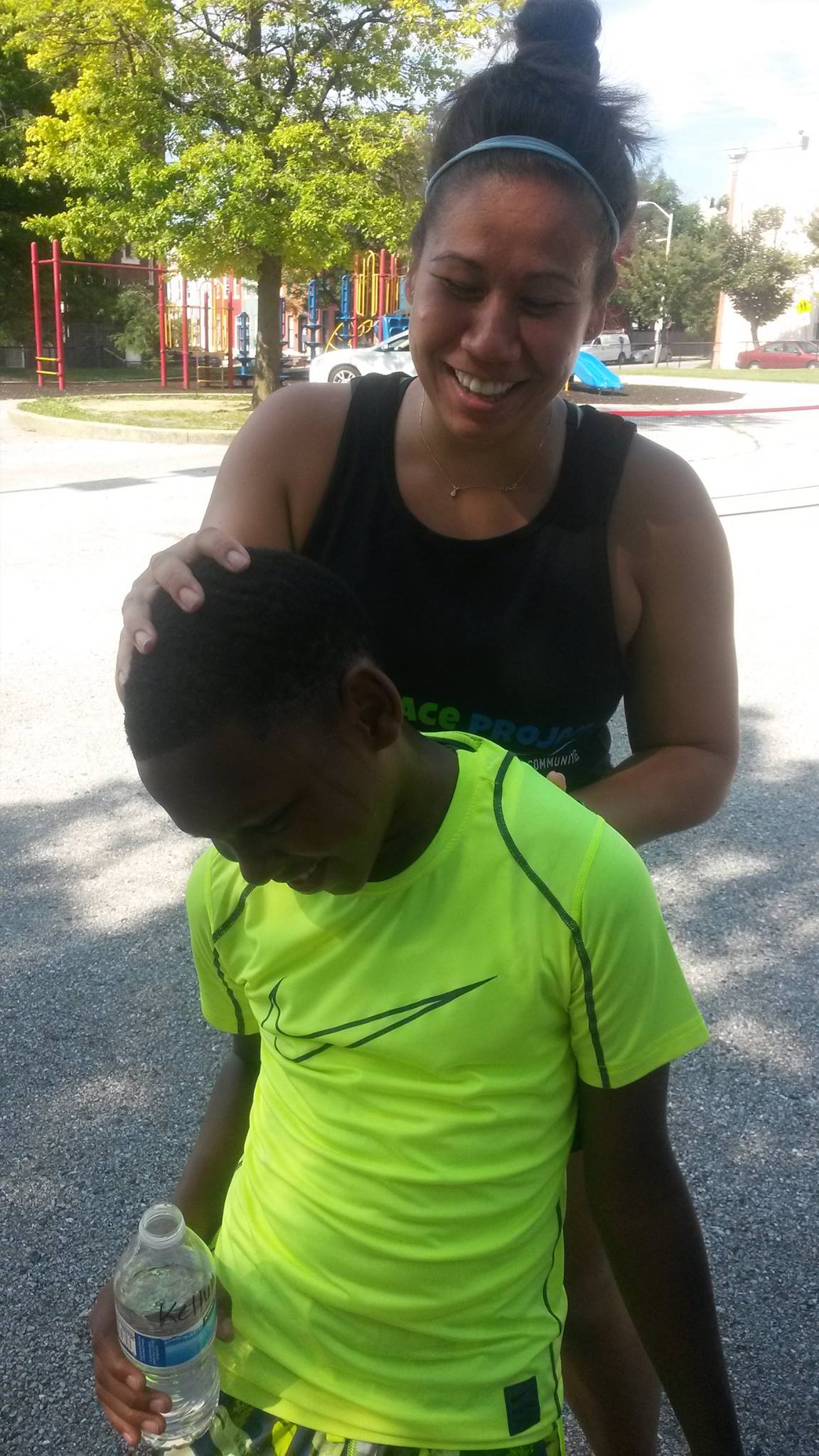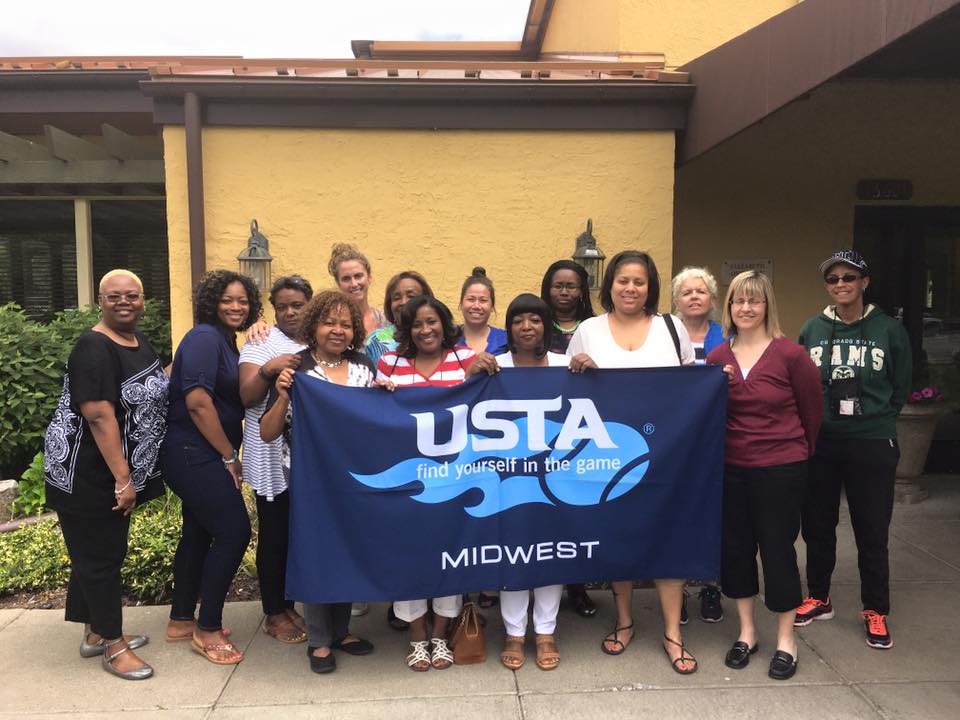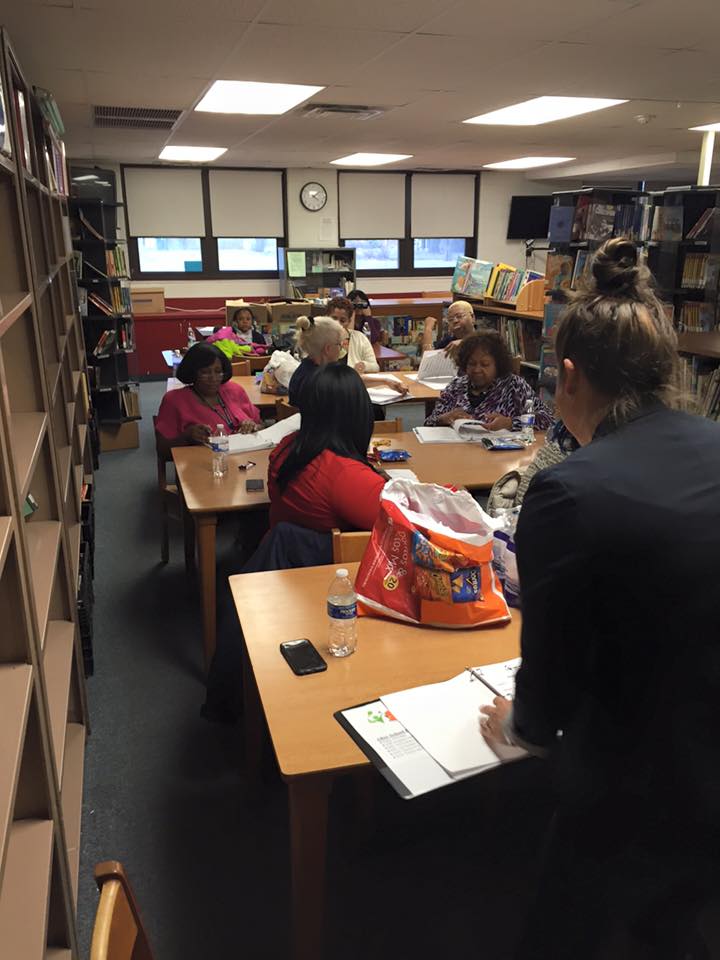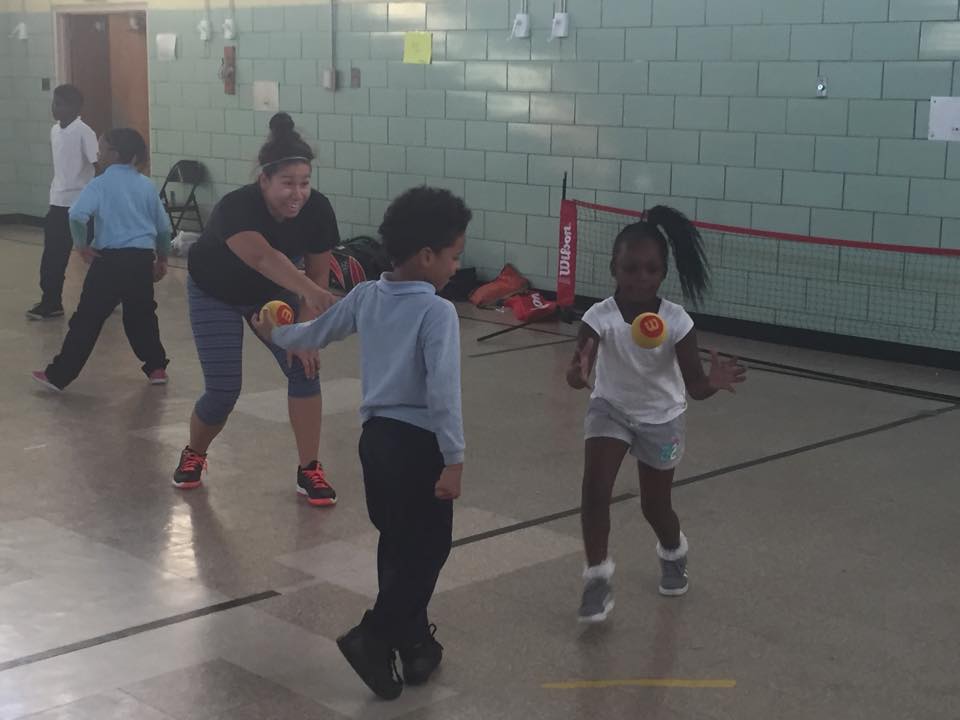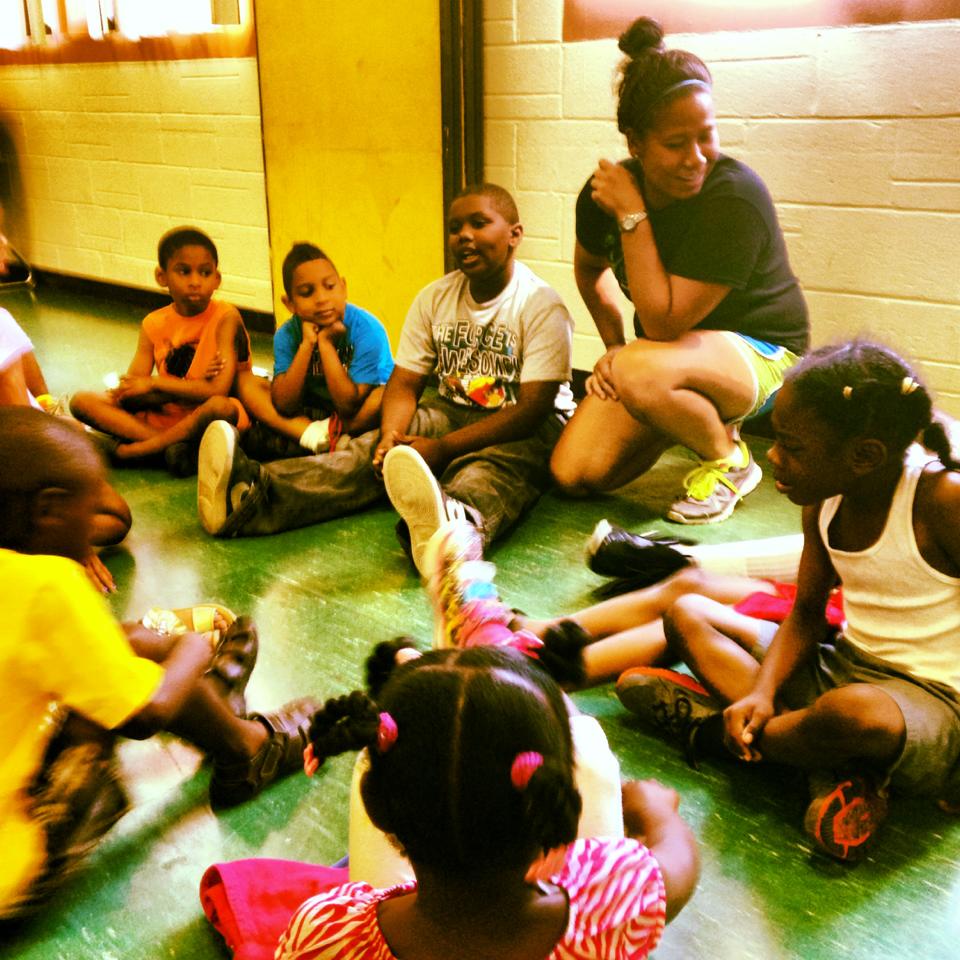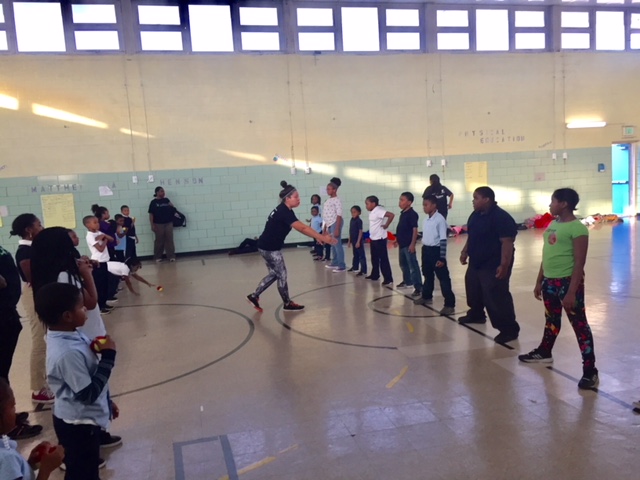 Getting in touch: VoyageChicago is built on recommendations from the community; it's how we uncover hidden gems, so if you know someone who deserves recognition please let us know here.