Today we'd like to introduce you to Sarah Terez Rosenblum.
So, before we jump into specific questions about the business, why don't you give us some details about you and your story.
"Other kids fall asleep on long car rides," my mom told me recently. "Not you. You liked to talk."
It's true. I thrive on communication. But I also sort of hate leaving the house. Obviously, writing should have been a no-brainer, but I never set out to be a writer. It was just this thing that came easily and aren't jobs supposed to be hard?
Throughout high school and college, I told stories through acting. But that's not why I found myself in LA. No, I moved to Los Angeles for an ill-advised, irresistible relationship, and wound up working in sales. (Both of which I've sworn off of, but neither of which I regret.)
The thing about LA is, it makes you dumber. (Also way more invested in traffic patterns). One Thanksgiving, I was visiting my family in Wisconsin, and I walked into the kitchen to find my sister and father hunched over coffee, arguing about an article they'd read in The New York Times.
"What do you think?" They turned on me to take a side. I'd just spent a solid ten minutes musing about flip-flops; I thought I'd like a pair in green.
When I got back to LA, I imposed strict guidelines. No more US Magazine. Not even in the checkout line. I did not — no matter how much I wanted to — need to know what was in Alexis Bledel's purse. More important, I got a library card. And I began to do what I'm ashamed to say I hadn't, much, since college. I began to read.
As a child, I'd read while walking. I'd read through math class and other kids' parties. But the thing about ill-advised relationships and jobs in sales is they're exhausting. They suck up every creative impulse you have. Now, however, my guidelines kept me accountable. I read on the bus to work and during spin class. In line at the grocery store, I was so deep in a book once, that I didn't notice the actual Alexis Bledel in front of me buying canned corn. (Ultimately, I did rouse myself enough to ask her if we'd gone to college together. Celebrities are confusing up close.)
During what turned out to be my last year in LA, I read books I'd always meant to, like Anna Karenina and The Second Sex. And I'm not saying De Beauvoir and Tolstoy made me end my relationship and apply to graduate school, but truly, their work enlivened me. Something in the style or content of their communication helped return me to me. (Except for the part about agriculture. Come on, Leo, take a break.)
So, in a sense now, I'm back where I started. Or I'm where I was headed when the frivolity of my twenties intervened. Since getting my MFA in creative writing, I've learned to embrace the moments when writing feels easy, to take it as confirmation: I'm immersed in a story. I'm connecting. Because there's plenty of time when writing feels excruciating, like having PMDD while trapped in a cabin in Sweden with a crying baby and a yapping dog, and the dog and the baby are you.
Has it been a smooth road?
I think the rough part was learning how to balance money and creativity. After I graduated from the School of the Art Institute of Chicago and published my first novel, Herself When She's Missing, I was determined to earn a living as a writer. For me, this meant not taking some full-time job. Experience told me that would steal my energy. But after several years of (ready?) teaching indoor cycling, figure modeling, working at Starbucks, editing online events calendars, and reviewing several plays per week for The Chicago Sun Times — basically, hustling, I was too drained to do the sort of writing I'd set up my life to accommodate. Not only that, but I wasn't invested in the paid writing I'd cobbled together. At the time, I was blogging about arts and culture for The Chicago Sun Times, doing listsicle-type think pieces for afterellen.com, and writing personal essays for sites like Salon.com and XO-Jane. I found value in all of that, and everyone tells writers to build an online presence, but mine didn't feel like me.
Around then, an acquaintance expressed surprise when I referred to myself as a fiction writer ("Oh, I thought those clever little essays were more your thing.") Now, there's nothing wrong with clever little essays, if clever little essays are in fact, your thing. But fiction is what makes me happy. And sure, I was occasionally publishing short stories in literary magazines like Third Coast, but in the time since my novel came out in 2012, I hadn't found the sustained focus to bring my next book to fruition. Meanwhile, even though Booklist had said something about Herself When She's Missing being heartrending, of course, it was my acquaintance's comment that stuck with me.
So, I reevaluated. Decided to channel my money-earning-energy into teaching. I'd worked at Story Studio for several years by then, but I picked up more classes and began teaching at The University of Chicago Writer's Studio. Perhaps most significantly, I threw myself into my creative coaching work.
That's when things really started to click for me. I'd gambled, assuming my impulse to write fiction would be reignited once I stopped pushing out think pieces about lesbian gym-goers, and within a year, I'd had new stories accepted at several lit mags, and been shortlisted for Zoetrope All Story's 2016 Short Fiction Contest. Frankly, I'm still gambling that although I've virtually disappeared from the internet, fans of my first book will find me when I finish my current novel.
But no matter what, this isn't time wasted. I'm coming to terms with the fact that what I love will not necessarily pay my rent. But I'm also learning that I love teaching almost as much as I love writing. In fact, teaching fuels my writing and vice versa, though if I'm honest, writing will always come first. When I'm writing, I am both connected to humanity, but also solitary — for an introvert who craves companionship, this is the best possible way to feel.
We'd love to hear more about your business.
As a creative coach, my approach is flexible and intuitive. I hold an MFA in Creative Writing from The School of the Art Institute of Chicago, and my teaching style is informed by that foundation – but it is also based on my decade of experience working hands-on with hundreds of writers, and my own experiences finding my voice.
Over weekly meetings, monthly check-ins or even a single tune-up session, I work with clients to achieve clear, sustainable results. I prefer to meet in person in Chicago or Milwaukee; however, I'm also available by phone, working with clients across the world.
My beginner-level clients are concentrating on honing elements of craft such as plot, dialogue, characterization, tone, and structure. My more advanced are creating novels, memoirs, short story collections, and essays. I support clients through the MFA application process, working with them to perfect their portfolios. I advise clients as they navigate preparing manuscripts and querying agents. No matter the project, I provide big-picture feedback, and line level edits.
Personally (maybe selfishly?), I especially enjoy getting to know a client over time, so I can tailor my input, offering personalized feedback as my understanding deepens. Sometimes, this has meant specifically targeting a certain issue. For example, a client might want help sifting through a lifetime of memories to create a memoir. Or I might suggest we tackle their struggles with procrastination. More often, conversation blossoms organically. Though I never prod or invade, we find ourselves discussing everything from divorce, retirement ennui, quarter-life crisis, and postpartum depression, to that vague fear we all grapple with; that our inner potential is not being realized in our day to day lives.
Maybe that's what sets me apart from others. While many of my clients are working writers or have professional aspirations, I'm proudest of the way our collaboration provides my clients with a safe space for reflection and personal growth. We all need sounding boards. We all want to find meaning in our live's narrative and some of the most profound moments I've shared with clients have occurred during meetings in which we never directly discussed their work. Instead, they trusted me enough to speak openly and unearth important issues and buried goals.
Especially now, when Americans seem so driven to condemn without contemplation when social media and the internet have flattened us into personas rather than people, the one-on-one work I do with clients feels essential. Self-examination is NOT selfish. It is critical to understanding ourselves so we can better understand each other. It all goes back to connection through storytelling. For me, writing isn't about forcing my narrative, it's about communication. In other words, I do not write to tell my story; I write to remind you of yours.
Is our city a good place to do what you do?
I think Chicago is great for anyone in a creative field. The writing scene is fantastic and accessible. I'm proud to be part of it as a teacher and a writer.
What's your favorite memory from childhood?
As a writer, I'm always mining my experiences. Lorrie Moore says the "proper relationship of a writer to his or her own life is similar to a cook with a cupboard. What the cook makes from what's in the cupboard is not the same thing as what's in the cupboard." So my memories are valuable, but I can't pick a favorite. Not because I have too many fabulous ones to choose from. See, nostalgia depresses me. I'm pissed about time's arrow. Like, why is the past impossible to return to? Why can't you move through time like space? This is why I don't get invited to parties.
Pricing:
Creative Coaching-$65 an hour, whether reading or meeting.
Contact Info: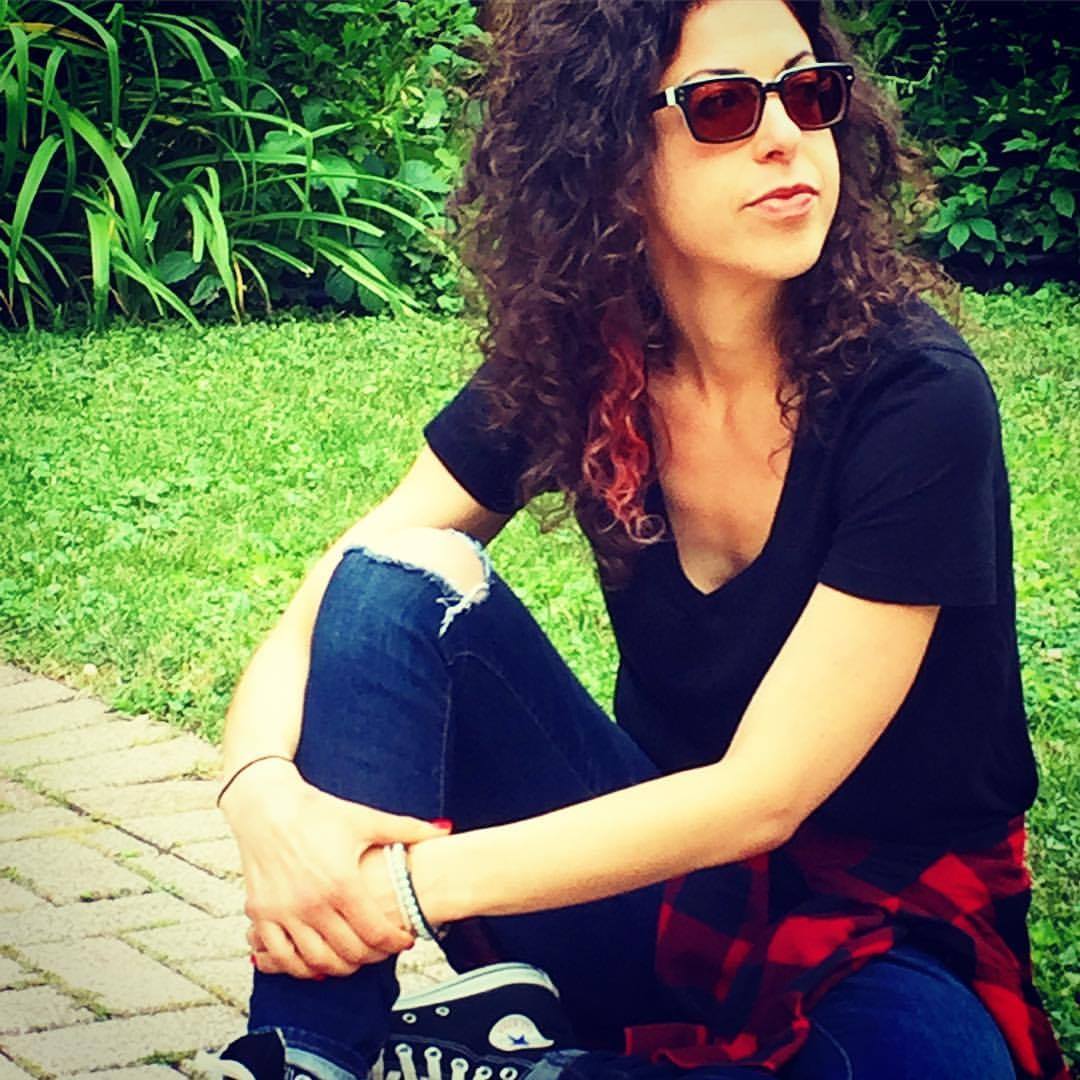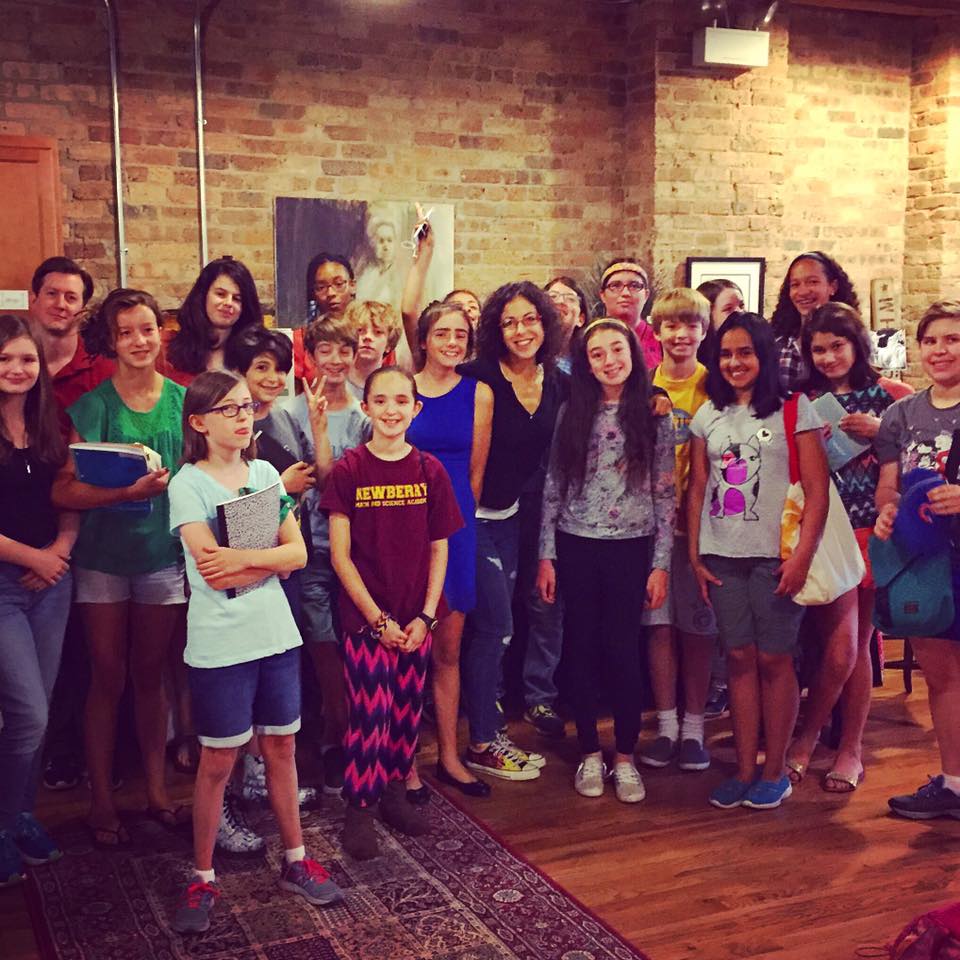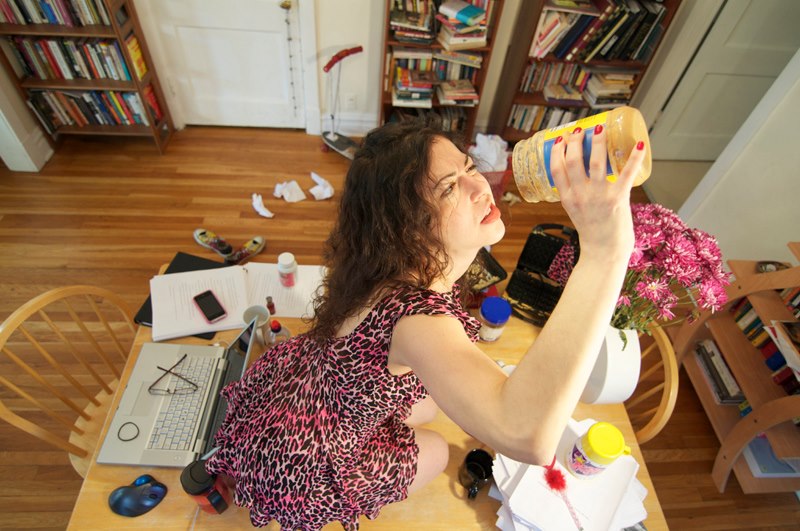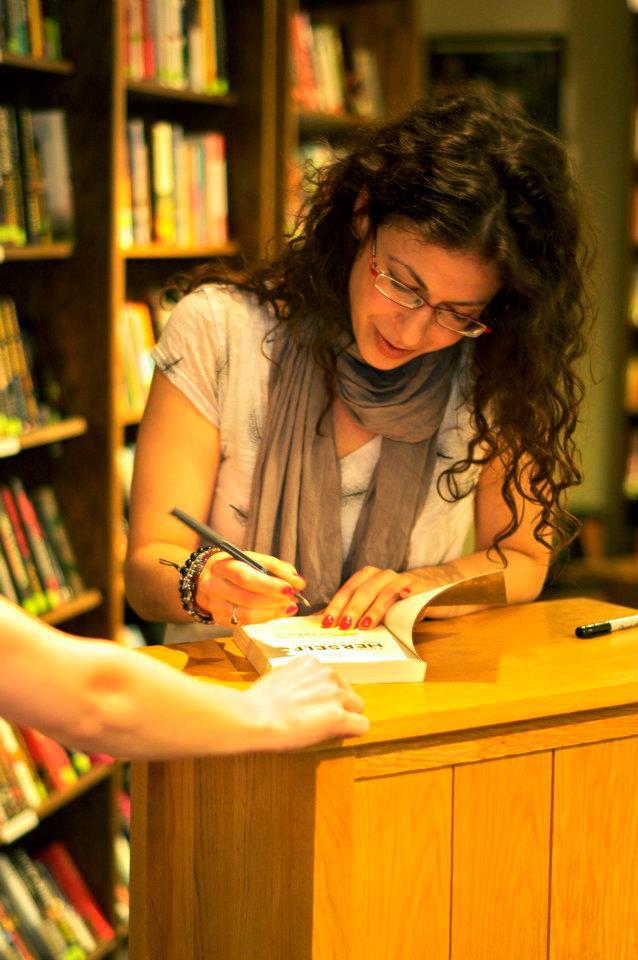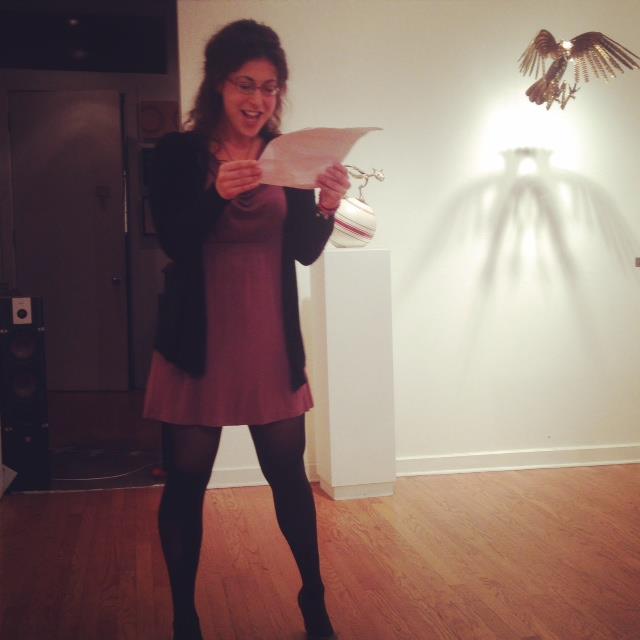 Getting in touch: VoyageChicago is built on recommendations from the community; it's how we uncover hidden gems, so if you know someone who deserves recognition please let us know here.