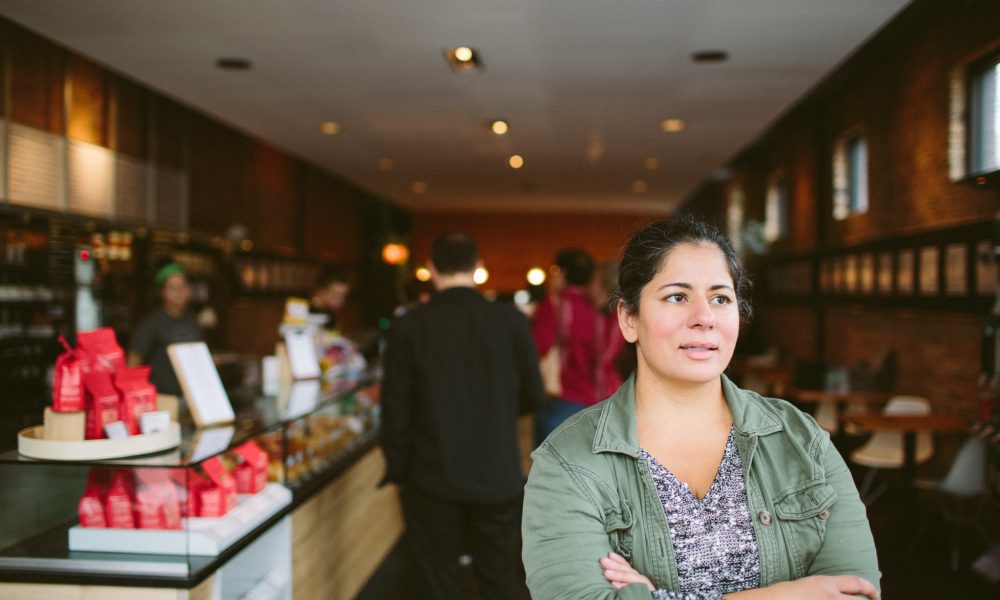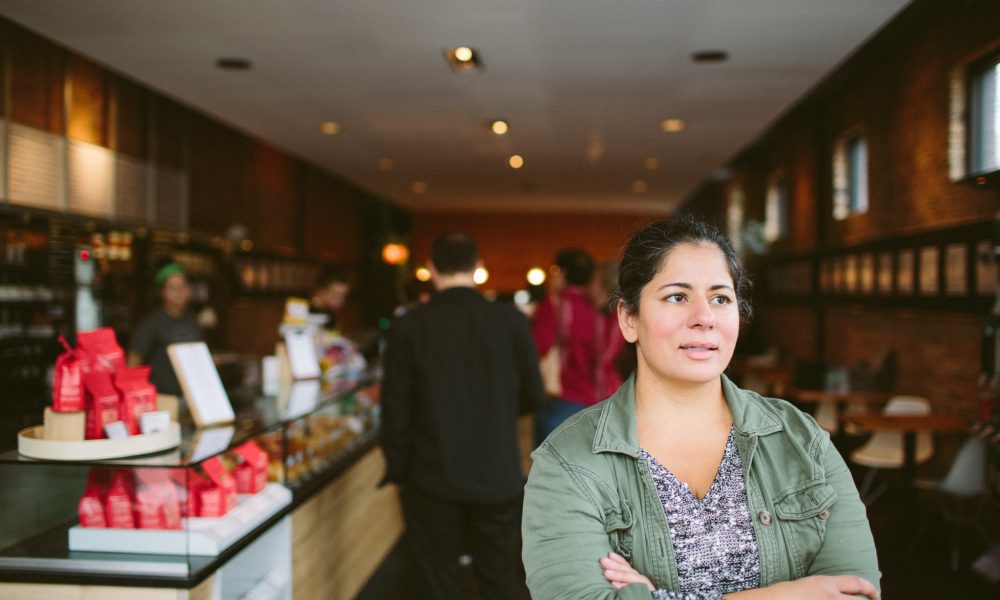 Today we'd like to introduce you to Sarah Ghorbanian.
Sarah, let's start with your story. We'd love to hear how you got started and how the journey has been so far.
I was going down the road to become a medical doctor and took a hard left. I couldn't get into the idea of better living through pharmaceuticals.
I graduated chiropractic school in 2005 and bought a tiny private practice. I continued working in restaurants while I grew the business so I ended up having a lot of bartenders and restaurant kids as my first patients. After two years I sold that business, quit restaurants, and started another office with partners. The sale of the first business allowed me to buy into the second business. After seven years, I started feeling like I had outgrown my partners. I wanted to ride my bike to work and support my Andersonville community. By this time, I had watched friends start solo practices and they were doing just fine so I figured if they could do it, I could definitely figure it out. It was time to try this thing on my own. I sold back my ownership and used some of that money to start my third business, RE: chiropractic, in 2014. I had A LOT of help and support along the way.
I had a sense of what people wanted in terms of customer service and hospitality, but those terms were necessarily being applied to healthcare. So instead of talking to other chiropractors about what they were doing, I started pulling from businesses and brands I loved and supported myself. Whether it was a Chicago hotdog stand or local barbershop or a well-known brand of jeans or ubiquitous technology, I started paying to attention to why people were super loyal, almost fanatical, about the places they went and consumer choices they made. I learned it was more about how the brand or business made them feel as a customer. So I said, if this is how passionate a person can be about a pair of shoe or cup of coffee, can I get them to have that same love for my business? Could someone love going to see their chiropractor and be obsessed with the office and post and tag and tell the world? I wanted them to look forward to being here and have it brought up the same feelings they have about their favorite salon/coffee shop/bike shop/cocktail lounge/brand of eyes glasses etc. So I started designing a really cool space in a prime location for cool kids of all ages and smart people who rule the world.
Has it been a smooth road?
Starting a business is the opposite of smooth. There are so many things you don't know, even if you've been in an industry for a while. Like how to negotiate a commercial lease. How to hire someone. What will inevitably happen to your personal life. Then there's basic business decisions about software and branding and website and interior design etc and it is exhausting if you go at it alone. There were so many decisions to be made in a short period of time that I got decision fatigue. I started farming things out to people smarter than me – billing, bookkeeping, interior design, HR, web design, cleaning. Those decisions have saved me time and money in the end.
After quitting my job, I had people that wanted to come see me right away so I started seeing people in some unique settings. I saw folks in their living room with just a portable chiropractic table, or I'd use a friend's house while they were at work and call it my "pop up office," or we'd meet at the office when workmen weren't there. But it had to be before the sun went down because we had no lights yet. I officially opened the door to RE: about five months later had about 30 patients already which is better than zero patients! And it gave me something to do every day and brought in a little bit of cash. After the first year, I finally thought this thing might make it.
Since I was creating something that looked and felt really different than any other chiropractic office, I quickly realized that I need to only take advice from doing something I wanted to do or living a life I wanted to live. So I stopped explaining my decisions to other chiropractors and started talking to everyone else. That's where I got some of my best ideas, and also found the most encouragement and inspiration.
So let's switch gears a bit and go into the RE: chiropractic + wellness story. Tell us more about the business.
As a chiropractor, I look at the alignment of the spine, whether or not someone has a symptom. Posture can tell us a lot about the alignment. People may start coming in with an ache or pain, but most stay on and become wellness patients. Meaning they come in for regular visits to maintain good health and alignment and posture, before the symptoms occur.
I don't intentionally take care of a specific group of people but I would say that the look of our office and the voice of our brand tend to attract a lot of creatives, musicians, actors, designers. Our level of service, flexible hours, and six day work week works speaks to chefs/cooks, people in food and beverage, uber/lyft drivers, and those in hospitality. Because we love using technology to make communication, intake paperwork, and scheduling easy, I take care of a lot of folks from the tech and startup world. Because of our physical location in Andersonville, a lot of gay, queer, and trans people feel comfortable coming in here. I know that makes it sound like everybody comes here but really, everybody comes here.
We are known for having a cool website, easy appointment scheduling via text, a good-looking office, and being a neighborhood place where you never feel rushed and all your friends go there too. It's a place where you could bring your mom, and your dog is also welcome to hang out. You come in hoping to get the best care possible and leave knowing it was the best part of your week. There are definitely times when chiropractic care can't serve a person's health concerns so then I make referrals to all kinds of partners: acupuncturists, massage therapists, health coaches, medical doctors, physical therapists, mental health therapists, you name it. It's important to get you to the right place without wasting too much time.
We are known for caring for everyone from rock stars to roller derby girls to pregnant mommies to finance guys who run the world. We are known for showing up in places you wouldn't expect your chiropractor to be: we were a judge pick in Crain's Coolest Office contest in 2015 and featured in North magazine earlier this year. I set out to make chiropractic cool because I think it's what smart, healthy people do so everyone should get into it.
How do you think the industry will change over the next decade?
It's a much better day to be a chiropractor than it was when I got out of school 12 yrs. ago and I only see that continuing. Even if they have not been themselves, many people now come in knowing someone who has had a positive experience with chiropractic, whether it was for neck or back pain, posture or athletic performance, headaches or healthy pregnancy, you name it. People are much more open to talking about health in this way and looking to be proactive and get better as we all age.
People are turning away from the medical model and just don't know where to go. People see their friends, partners, and parents dependent on medication and are searching to find an alternative, if possible, to avoid going down that road themselves. I'm not saying drugs and surgery don't have a place but if that's what made people healthy, Americans would be the healthiest people on the planet. People are getting scared about the side effects of medication and looking to get to the root of the problem and not just treat the symptoms. Chiropractors treat based on alignment, without drugs and surgery. And just as a medical doctor makes referrals within the medical system, most chiropractors I know are constantly making referrals within their own network of acupuncturists, massage therapists, health coaches, mental health providers, physical therapists, and of course, medical doctors when necessary. It's really becoming a team approach to healthcare to get you the best care possible.
Contact Info:
Address: 5347 N. Clark St, #2
Chicago, IL 60640
Website: www.rechiropractic.com
Phone: 773-334-5300
Email: hello@rechiropractic.com
Instagram: @rechiropractic
Facebook: facebook.com/rechiro
Twitter: @rechiropractic

Image Credit:
Kapan Shipman,
Jill DeVries
Getting in touch: VoyageChicago is built on recommendations from the community; it's how we uncover hidden gems, so if you know someone who deserves recognition please let us know here.