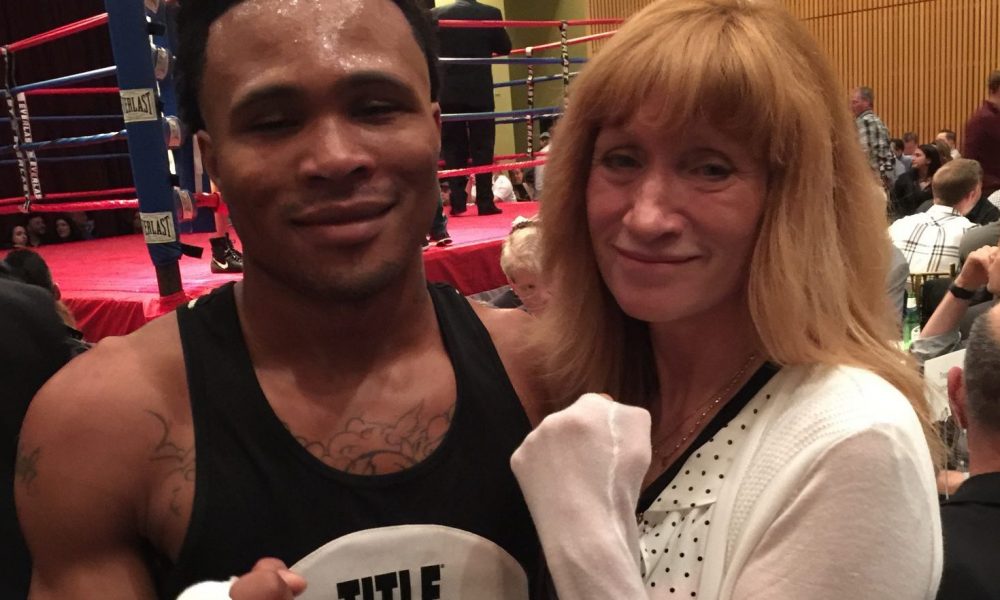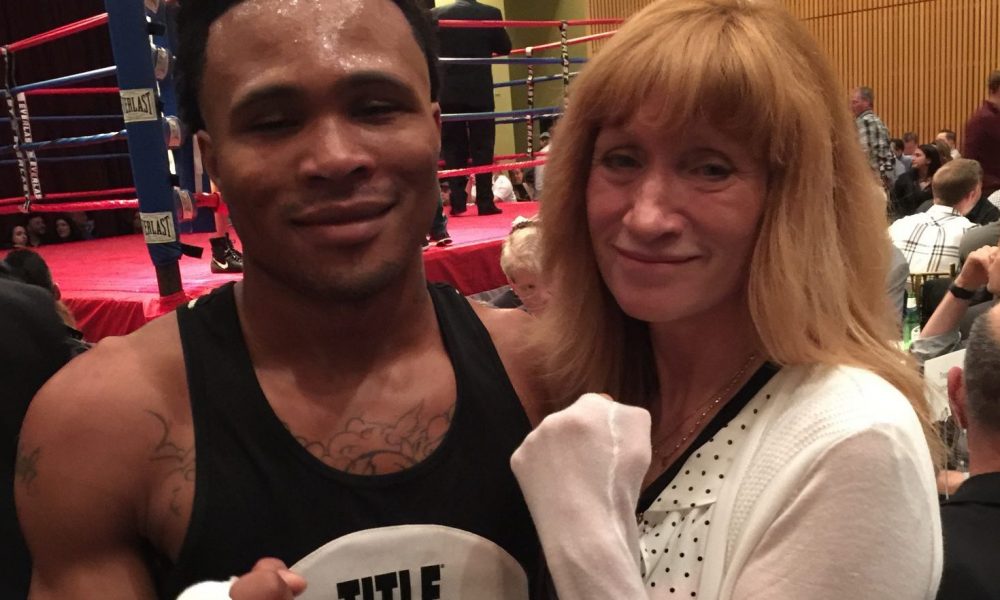 Today we'd like to introduce you to Sally Hazelgrove.
She started volunteering 16 years ago with at-risk male youth in Englewood on the south side of Chicago. She learned it was the network of youth gangs provided that attracted young men lacking a purpose and disenfranchised from society. She formulated a vision of duplicating that network but with boxing and now music versus guns and drugs.
In 2010, she moved into Englewood with her children and lived there for 6 years to gain an understanding of the violence and "to be in their shoes", she states those years forever changed her and motivated her more than ever to build something to combat the violence and shootings claiming the young men on the streets and to give the children a fighting chance for a future. Restoring the Path was founded and became a 501c3 in 2012.
In 2013, Crushers Club opened after she won the Project Impact Competition for her model to redirect juveniles versus incarcerates them. Their mission is to be the strongest alternative to gangs by arming youth with the support and skills needed to restore their lives and rebuild their communities.  Crushers Club is rooted in four ideals – ownership. Discipline, love and respect. The program is youth operated with currently 23 young men working in different aspects of running the Club.
Positive outcomes include youth terminating off of probation, graduating high school, avoiding gang activity and finding a road of hope. Crushers Club has been partnering with the Juvenile Probation Department of Cook County since July 2015 and hopes to service up to 100 young men in the Juvenile Justice system in 2017.
With a generous grant from the Chicago Cubs, funding from the State of Illinois through the Juvenile Justice Division of Cook County, grants from foundations and individuals that monthly contribute, Crushers is optimistic about expanding to a second site in Englewood which will also be a training site to replicate to other violent areas of the city starting with the west side of Chicago and beyond to combat the epidemic of youth violence plaguing our inner cities.
Crushers work has been recognized starting in April 2014, Sally was honored at Women in the World for her outstanding service to Englewood's most marginalized young men. In November 2014, she spoke at the first American Justice Summit in New York and was published in Vice news at the same time. She received the Poder Award for Social Impact Award in Miami in December 2014 and The Make It Better Award for Athletics in Philanthropy at the same time.
In August 2015, she was a Thrasher Award Recipient for Superior Accomplishments in Gang Prevention, in 2016 Crushers won the Springboard Foundation Award for Organization of the Year, and finally the World famous Evander Holyfield came to Englewood in 2016 to meet and talk with the youth of Crushers and show them that they too can be champions. This year she is the 2017 Larry Dominick Appreciation Award Recipient and also was nominated to attend the FBI Citizens Academy as a recognized leader in the Englewood and West Englewood community. All this is bringing her closer to fulfilling her dream to take every child out of the gang and or off of juvenile probation and give them a fighting chance for a brighter future.
Great, so let's dig a little deeper into the story – has it been an easy path overall and if not, what were the challenges you've had to overcome?
No. There were many obstacles, when I moved into Englewood which is an all-black neighborhood, because I am a Caucasian many of the older gang members thought I was the police so they broke my minivan window, stole my minivan 3 days later and was told they are taking bets on how fast they can get you off the block, so I said well you can tell them they are all going to lose their money because I'm not scared of them. I'm scared of bugs and they are not bugs so "f" them!
But I then had to walk everywhere and take the bus with my kids, I was so mad. I also went into poverty to build my nonprofit and I did not grow up poor, but I always said I'm going to do gods work and the money will eventually follow. But that took a while. LOL. I was lonely living out there and my family did not support my move, they were angry my kids were living in Englewood, but I always said if it is not ok for my kids how is it ok for any kids?
In 2009, we started fighting at fights, we would break into an abandoned church and train in there and run the streets and drive to a Park district gym once or twice a week to spar and train too. At first, everyone was nice to me but then I had to earn my stripes in boxing due to it being a male-dominated sport. But I held my own and now have the respect of the boxing world, it was never my intention to have champion fighters but I do, we have had 3 Golden glove Champs, 3 Jr. Olympics Champs and numerous tournament champions and fight several times a month.
We have experienced a lot of tragedy, murders of Crushers family loved ones, youth shot, my house was broken into and my dead mother's jewelry stolen that was a hard one. I used to sleep with a rock and knife under my pillow, the joke was I was the only one in Englewood without a gun. But always the youth and children were worth the struggle.
In 2014, I ran out of money a few times and none of us got paid for 6 weeks at a time, but we stayed together and weathered the storm and it bonded us. Building a nonprofit can be that way in the beginning but we are stronger now and we never stopped fighting or serving the boys and it has paid off.
Please tell us about Crushers Club.
Restoring the Path was founded by Sally Hazelgrove in 2011 to be the strongest alternative to gangs by providing
high-risk youth with the support and tools needed to restore their lives and rebuild their communities. Crushers Club high-risk youth violence prevention and reduction program located in Englewood on Chicago's South Side.
The Crushers Club theory of change – reflecting learnings from program delivery and the field's best practices – is to harness the same tactics used by gangs in order to redirect and stabilize at-risk male youth rather than incarcerating them. With over a decade of experience with gang-affiliated and justice-involved youth, Sally Hazelgrove interviewed young Englewood gang members and learned that boxing and music had the potential to be the strongest programming platforms to recruit youth away from gangs.
After winning A Better Chicago's Project Impact competition in 2012, in response to Englewood's epidemic of violence and incarceration, Crushers Club opened its doors the next year with an innovative approach utilizing boxing, music, peer mentoring, counseling, and leadership/job skills development. In July 2015, Crushers Club entered into a continuing partnership with the Cook County Juvenile Probation Department to serve youth on probation (a contract that has grown to $8,250/month). Since 2013, over 275 youth have joined Crushers Club, including over 60 who have been justice-involved.
The program also serves youth with the greatest risk of becoming involved in the juvenile justice system (including young people with excessive school suspensions or affiliation with gang activity). Approximately 80% of the Club's justice-involved youth do not re-offend, in stark contrast to the state average in which 85% of justice-involved youth do re-offend within three years. The Club prides itself on its ability to redirect youth at a fraction of the high cost of juvenile incarceration, which is approximately $90,000 each year for one child. Crushers' far higher success rate is achieved for less than $5,000 per child per year.
Each day (M-F; 12-7:30 pm) year-round, Crushers Club attracts a consistent group of 40-45 youth (ages 7-18, including 25 justice-involved youth) who learn to take ownership of the Club and live up to its ideals (respect, ownership, discipline, and love). Outcomes have included rising GPA's, fewer incidents of defiance at home/school (90% of parents report improved behavior), and a productive sense of purpose in the community. Probation officers have cited the Club as one of the most effective juvenile detention reduction programs they have encountered ("number one program offered on the streets of Englewood," "saves lives on a daily basis").
Crushers Club operates from dedicated space within Englewood's Beautiful Zion M.B. Church. Crushers' facility
features a boxing ring, a full complement of boxing training equipment, a music studio, and homework spaces. The average participation rate is three-to-five days each week, with many of the youth coming to Crushers Club daily. Round-trip transportation is provided to ensure each student's safety.
Crushers Club aims to significantly expand its service to justice-involved youth from 48 in 2016 to 75 annually, plus
many additional community youth who are at the highest risk of becoming justice-involved and in desperate need of prevention support services.
Sally Hazelgrove has worked in Englewood since 2000 when she started volunteering at the neighborhood's Juvenile Evening Reporting Center, which was developed to serve local juvenile offenders who would otherwise be held at the Juvenile Temporary Detention Center. As Chicago leads the nation in gang activity, and gangs employ a model that retains youth, Sally began to systematically study gang operations to better understand recruitment tactics and reward systems. In 2003, she started interviewing gang members in Chicago's Harold Ickes Homes, then a public housing project home to a notoriously violent, highly structured criminal enterprise, and a place where gangs had control over entire buildings. Each time she asked a gang member why he stayed in the gang when he knew it would lead to death or prison, the answer always included two words: "love" and "respect." She also observed a secondary emotional need the gang provided, something that was perhaps equally important: a purpose for living. In 2004, Sally Hazelgrove surveyed many gang-affiliated youth in Englewood, asking them what would get them off the streets. Boxing was the top answer, becoming Crushers Club's first programming platform, with music eventually became the second platform. After winning A Better Chicago's Project Impact competition in 2012, Crushers Club opened its doors the next year in Englewood with its innovative approach utilizing boxing, music, peer mentoring, and leadership/job skills development.
Crushers Club (99% African American) strives to serve the highest-risk youth in our community (Englewood; 6th and 7th Chicago Police Districts). Sally Hazelgrove began approaching schools to request referrals of young males considered to be the most dangerous, with the greatest disciplinary problems. Now the same youth – previously "written off" by so many – have grown into Crushers Club leaders who are graduating high school and giving back by mentoring younger members of the Club. Daily referrals are received from juvenile probation officers, the Cook County Trauma Unit, local schools, community members, and the Chicago Police Department. We continue to work alongside the Resident Association of Greater Englewood (R.A.G.E.), I Grow Chicago, and many other community agencies in the Englewood and West Englewood communities. Crushers is one of the only youth-led boxing and creative arts programs in Chicago, and the only one on the South Side.
For youth who are lacking a positive sense of identity at home and at school, gang networks fill that void all too often. Crushers Club now fills that void for a growing number of young people. The Crushers model emphasizes organic youth ownership and operation, providing a sense of belonging, unconditional love, respect, and purpose – qualities that would otherwise keep many youth in a gang. The young members come to understand that Crushers Club belongs to them. While there is supervision, observation, and guidance, they truly thrive on the opportunity to manage the Club experience for themselves as a team.
Just as gangs use a military model of leadership, at Crushers Club, small groups of the youngest members (ages 7-13) are mentored by older youth (ages 14-18), who are in turn monitored by adult Detention Reduction Program
mentors. We create a network of peers allowing for safe exploration of talents and self-expression, without the threat of ridicule or violence. As with a gang, Crushers Club is a second family and somewhere to turn in a crisis. The Crushers believe that discipline and hard work are required to win both inside and outside the ring. The youth learn the power they have over their own decisions and that they alone own their actions. The Club restores high-risk male youth to a sustainable place of personal stability, maturity, responsibility, and character, as they develop
life/job/leadership skills, disciplined thought and action, and commitment to positive goals.
Crushers emphasizes that boxing is a disciplined sport. Youth are taught that to learn to box comes with great
responsibility, as they are techniques that only belong in a controlled setting rather than on the street. Crushers Club is a transformational outlet that empowers youth to choose not to react with violence in their everyday lives.
When there is an element of competition, it is positive and age-appropriate, emphasizing the concepts of Crushers being a family and that competition is within one's self rather than with each other.
Crushers Club's Voice of Englewood music studio program grew out of Sally Hazelgrove's early conversations with JoJo, one of the neighborhood's toughest young boys. After learning about his interest in music, one day Sally told him, "I'll let you build a music studio at my club if you stop gangbanging and put down your gun." He took her up on the offer, and after creating a studio at Crushers Club, he said to Sally, "I want you to know I got rid of my gun." JoJo eventually managed and produced the Voice of Englewood, which has created music videos featured on YouTube including "I Wanna Live" and "Cold World." With the opportunity to write, produce, and perform music, the program is a constructive, creative outlet for the expression of complex emotions. Voice of Englewood performed at DePaul University on May 11, 2016 as part of Chicago magazine's celebration of their Chicagoans of the Year.
One of the most successful initiatives within Crushers Club is the Leadership Job Program, which provides youth (ages 14-18) with the opportunity to develop leadership and employment skills. Each participant chooses either boxing or the Voice of Englewood music studio as their focus, and the program begins with a one-month training experience alongside a veteran Crushers Club employee. They are evaluated daily based on language, appearance, conduct, punctuality, and the engagement of other youth. Job responsibilities include peer mentoring, training, music production and management, and the supervision and maintenance of the Club. Participants are expected to maintain excellent attendance records and strong academic performance at school. Program members complete numerous formal and informal training designed to develop leadership skills and to teach emotion-processing techniques and trauma-sensitive approaches.
The youth leaders work one-to-two hour shifts after school, and each paycheck gives them a huge sense of pride, purpose, and hope as they build the capacity to contribute to their future and their family's well-being. By putting each young leader on the payroll, this redirects them from the cash mentality of gangs, as they become tax-contributing, positive members of their community. The job skills and work ethic gained through the program will help the students gain future employment when they "graduate" from Crushers Club.
Crushers Club youth benefit from specialized therapy provided by the Cook County Juvenile Probation Department.
To help empower parents of Crushers Club youth to take a leading role in the strengthening of their families,
Crushers is partnering with Metropolitan Family Services, which will present their Parenting Fundamentals program at the Club in 2017 (three 8-10 week programs, one 2-hour session each week). The evidence-based course gives parents useful tools (connecting with children, effective discipline, supporting school success, parent self-care) that help their children lead more productive, fulfilling lives.
Juvenile probation officers have cited the Club as one of the most effective juvenile detention reduction programs they have encountered, with the traits youth are acquiring at Crushers Club transferring to the areas of school, home, and family. Probation Officer Steve Kasperski has stated, "Crushers Club gave Dionte the skills and support needed to terminate off of probation, get back in the school he was expelled from, and to overcome the daily adversity in his home environment. This is a great program." Probation Officer Dominique Scalzetti writes, Crushers Club is the number one program offered on the streets of Englewood. There is no doubt in my mind this program saves lives on a daily basis."
Peer mentoring by youth who have been terminated off of probation has proven to be highly effective in preventing active reoffending. Crushers Club youth make a multi-year investment, and they are on a road of hope, as they terminate off of probation, graduate high school, and pursue a college education. Ivry joined Crushers at the age of 12 after receiving probation due to gang involvement. He became a straight-An honor student, and he explains, "I went from being a leader of the block of gang members to being the leader of the game of boxing. Crushers Club changed my life." Crushers Club maintains high expectations for each young person, but they receive sufficient time to learn and grow as they work towards achieving each goal. We have observed that the greater the responsibility required of each member, the more they rise to the moment and thrive.
We are heartened by the observed changes in attitude, accountability, compassion, and empathy among the youth. By nurturing and caring for their younger peers – helping to change and save lives – peer mentors are also often healing pain and anger related to their own childhood Membership in Crushers Club has made it much harder for young people to turn to violence in their daily lives; instead, they have become peacekeepers in the community.
As Sally Hazelgrove often says to the youth about Crushers Club, "I'm the architect who designed it, but you are the real heroes. You're the ones saving lives for others." In 2016, Chicago Police Department Superintendent Eddie T. Johnson visited the Club and met with the organization's leadership. Crushers Club's "Fridays for Peace" community dances – held periodically throughout the year – welcome and cultivate positive interaction, communication, and trust among Crushers youth, at-risk community youth newly discovering the program, CPD officers (ongoing partners), parents, and  community members.
Crushers youth have demonstrated their boxing skills not only at the Club, but also through events at the Chicago Park District and special events hosted by Cubs Charities ("Main Event") and the National Italian American Sports Hall of Fame (Annual Boxing Show), which honored Sally Hazelgrove on February 16, 2017, with the Larry Dominick Appreciation Award presented by Evander Holyfield. Crushers' talented young boxers have been successful at the Junior Olympics (two winners), the Golden Gloves (two winners), and nationals.
In the area of evaluation, Crushers Club is working with Christopher Whipple (MA) of the Violence Prevention Research Team of DePaul University (College of Science and Health), who recently completed a Crushers logic model in collaboration with the organization's leadership and team members. Crushers Club is now considering the
best path forward to implement a formal study, which will help take Crushers to the next level of empirical data – authenticating the program's outcomes prior to pursuing the replication of our model across Chicago and in communities with the greatest need across the U.S. The Club regularly obtains feedback from youth participants. What I am most proud of is the children and youth who are the heroes saving and changing each other's lives.
Do you look back particularly fondly on any memories from childhood?
Getting my first pet a kitten named Smokey when I was 10, I had so much love to give and now I had a kitty to give it to.
Contact Info:
Address: 1406 West 64th street
Website: www.crushersclub.org
Phone: 312 221 0289
Email: info@crushersclub.org
Facebook: Crushers Club
Twitter: @crushersclub

Image Credit:
Jean Marc Giboux
Getting in touch: VoyageChicago is built on recommendations from the community; it's how we uncover hidden gems, so if you know someone who deserves recognition please let us know here.