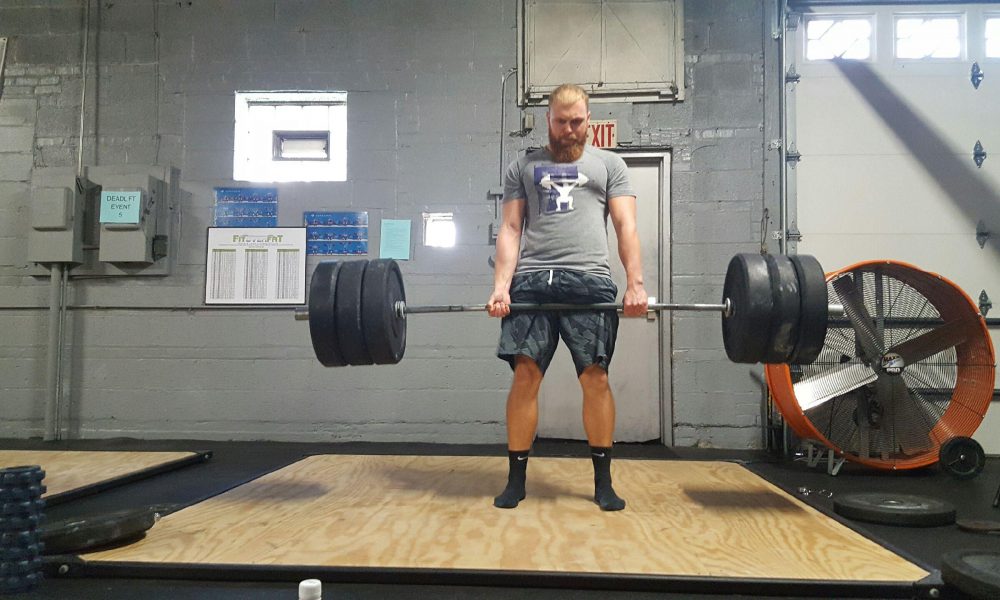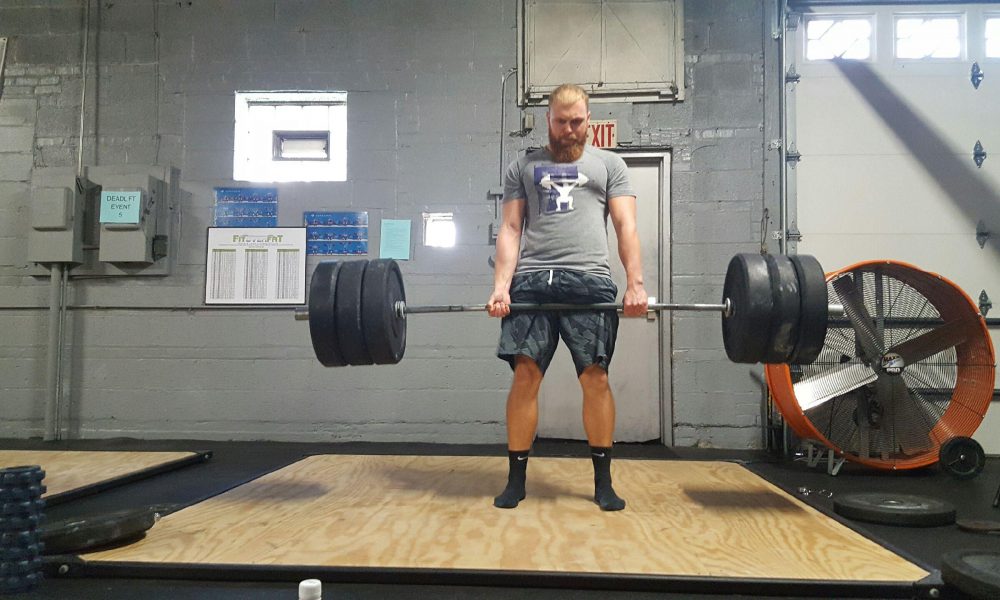 Today we'd like to introduce you to Ryan Taylor.
Ryan, let's start with your story. We'd love to hear how you got started and how the journey has been so far.
I fell in love with fitness at a young age. Played any and every sport growing up and really found the weight room from a personal standpoint after my Jr year of High school, when I wanted to put on some muscle "for the ladies" haha. I then went to a Jr. College, and while there took my first job as a trainer at a local YMCA in El Dorado, KS in 2005. From there I transferred Manhattan, KS and went on to double-major in Kinesiology and Human Nutrition from Kansas State University. While in school I competed in Natural Bodybuilding and Powerlifting. After graduation, I helped open and manage a small Anytime Fitness, where I met my wife, Haley and we (after only 4 months of dating!) moved to Chicago in in 2012.
I then took a job at Xsport fitness and worked there for 2 years before opening Training by Taylor in 2014. Since then, I have worked with clients in multiple contract gyms downtown, in-home and online. I have also worked closely with the Palatine Fire Department in delivering workshops in "Foundational Movements for the Modern Firefighter" as well as an FMS course. I am a Certified Strength and Conditioning Specialist (CSCS) and EXOS Performance Specialist and hold certifications in Precision Nutrition Level 1, FMS, and ACE Certified Personal Trainer.
In 2014, Ryan launched his personal training business, Training by Taylor. He rents space from multiple gyms in the Chicago area, providing one-on-one, group, and online coaching to clients with a broad range of goals. Teaching evidence-based, progressive programming, Ryan focuses on practicing consistency, hard work, and strong personal relationships as the cornerstones of his coaching methods. Ryan maintains an educational blog through his website (trainingbyt.com) and teaches functional movement workshops to local Fire Departments. I maintain a bi-monthly to monthly blog on topics related to what my clientele deal with and/or have questions on. In March of 2017, I released my first short eBook, "Fat-Loss 101: 6 tips to knock off (and keep off) the Pounds!" for free to all my newsletter followers.
In my free time, I enjoy competing in different fitness events (Kettlebell, Obstacle Racing, and Powerlifting) with his friends, colleagues, and clients and celebrating with a glass of good bourbon. I strongly believe in the 80/20 Rule not only for fitness, but in leading a fulfilling life. I practice the key principles of this rule by maintaining quality relationships, reading a lot of books, and traveling as much as possible. I now live in Chicago with his wife, Haley, and cat, Willie (the Wildcat- Go KSU!).
Has it been a smooth road?
The largest struggle for me is defiantly on the business side. Working in or around gyms for over 12 years, I get the training part, but running your own business is so much more.
It's never a smooth road for an independent trainer. Its early mornings, late nights and maintaining the social/educational mobility to reach each and every client at where they are in their fitness journey and to help guide them to where they desire. Job ranges from not only each and every training hour, but most of my clients are on a written program, which is updated regularly, scheduling, marketing/promotion, social media presence, educational reach through blogging, and continuing education are all part of the job. This is an always changing field and we have to stay in front of the curve to keep giving our clients the best advice out there and to be the "north star" in sifting through some of the junk in this age of information.
I feel that marketing and promotions has been some of my major struggles. I don't pay anyone to market for me so trying to figure out what works is a lot of trial and error. Some months can be shaky with clients in and out of town, sickness, or work issues and we as trainers have to work around that.
Also the massive presence on social media has been an eye-opener. Maintaining consistent and helpful information is something I have tried to keep up with on my pages, but doing all of the video taking, training, and posting can be tough to keep up! Overall just figuring out a smooth way to PRIORITIZE each task daily, weekly, monthly and quarterly has really been working for me to make sure I check each box in running a growing and successful business.
So let's switch gears a bit and go into the Training by Taylor, LLC story. Tell us more about the business.
Training by Taylor is a business that cares. I pride myself on my personal connection with each and every one of my clients. It's remembering birthdays, it's going out for a beer or grabbing lunch once in a while, it's being completely transparent in the message that I give them. I train people to live a wonderful, balanced, fulfilled, healthy life. I do that by educating on the how and why to live a healthy life but also that it is OK to not be completely locked in, as long and you stay consistent, have fun, and don't get yourself hurt.
As far as movement goes, I believe you have to "straighten before you strengthen". I focus on quality of movement first, and then I prioritize the development of as much strength as we can, because strength is the largest "bucket" that all other training modalities/goals draw from. Whatever the goal is, movement is an important piece of that…and movement is something I prioritize across the board.
I specialize primarily in 3 categories. Moving better and feeling better, strength, and weight loss. None of this is a quick fix–it's not sexy–it's simply education, smart movement, hard training, and consistency that will yield amazing results over and over again.
How do you think the industry will change over the next decade?
I see the industry really pulling in two categories, one is online coaching, the other is semi-private/group training.
Personal training has shown its importance in the results that clients are getting. The gap in the industry is the cost for this service. This is where the semi-private and group training are attractive. This allows for a great coach to give customized programming to a much larger audience for a lower price. With more and more people seeking more specialized training, this is a middle ground that attracts a much larger audience.
Everything is online, so why not coaching? Some certifications are entirely online (Precision Nutrition is a major example). Social media is at an all-time high, with workouts, advice and much more. Enter online coaching. With some amazing tracking apps as well as program development, internal group messaging, billing software available for trainers, this allows the reach for each trainer to expand far more than ever before. I have been working with clients for about 5 years and it has never been easier and I have had good results with working with clients remotely. The cost for this can be much, much cheaper than working in person or even in a group, and the trainer can handle much more of a client load this way. (I even wrote a whole blog post over how great online coaching can be-(http://www.trainingbyt.com/single-post/2016/12/08/Lets-Talk-about-Online-Coaching)
Contact Info:
Getting in touch: VoyageChicago is built on recommendations from the community; it's how we uncover hidden gems, so if you know someone who deserves recognition please let us know here.