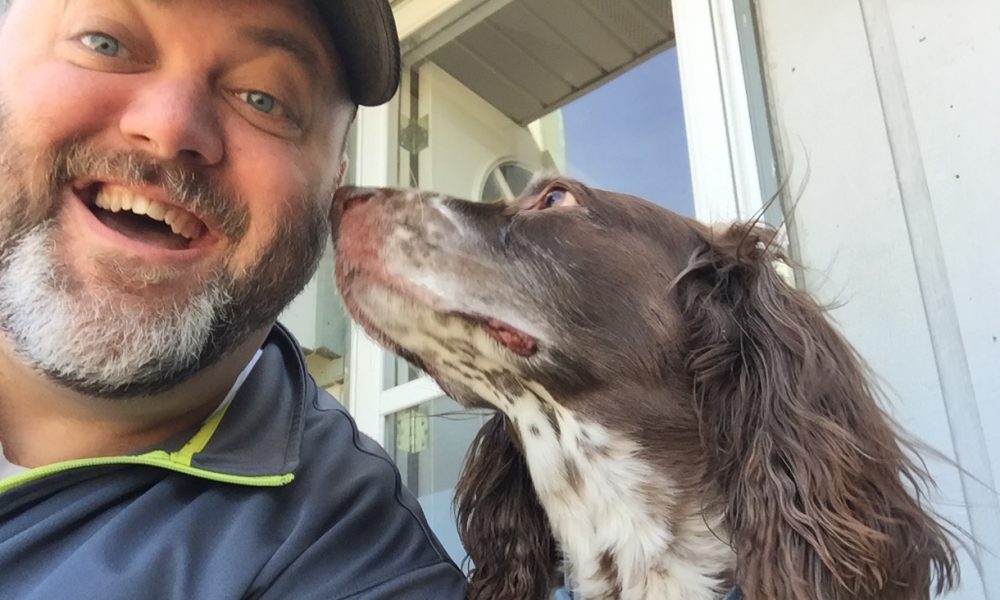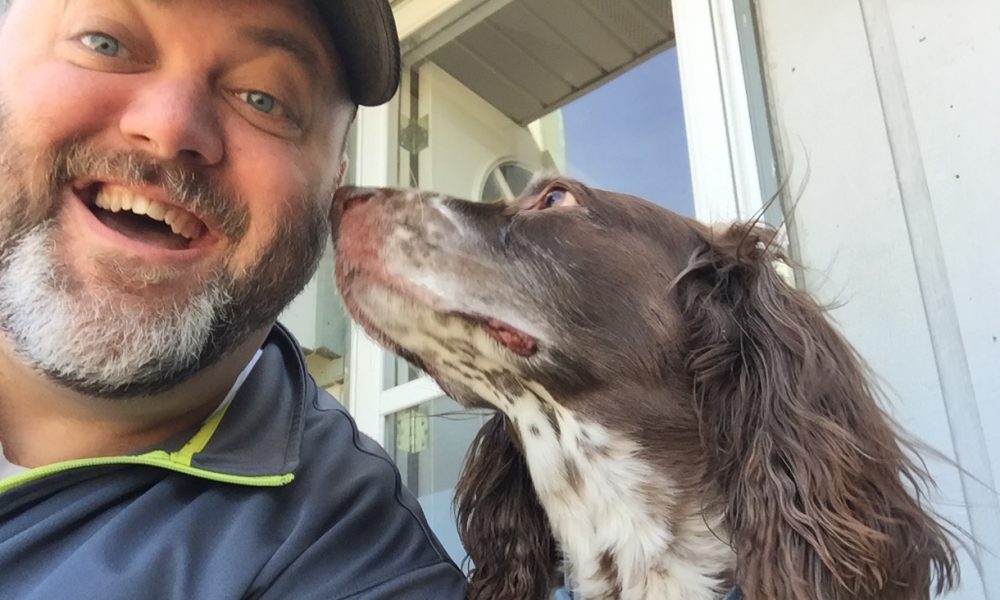 Today we'd like to introduce you to Rich Green.
Every artist has a unique story. Can you briefly walk us through yours?
I can still remember receiving my favorite Christmas gift in the early 1980's, a Commodore 64 computer. I was probably around 10 at the time and being a kid, of course it was fun to have all new computer games to play. But what I was most excited about was getting a Koala pad (one of first consumer level drawing tablets for a computer) to create art digitally. That combined with a color ribbon Okimate printer provided me with countless hours of creating all kinds of grammar school pixel masterpieces. I had always enjoyed being creative prior to getting a computer but that was when my passion for art really soared. It would eventually lead me to majoring in computer graphics and animation at Columbia College.
That was right at the time when computer animation was breaking out into the mainstream. Toy Story had just been released and I could not get enough of it. I even interned at Disney in 1995 as part of their college program in merchandising as I was such a huge fan.
After graduating college, I was hired on by a company that created software for video editing, animation and effects. My career there lasted over 17 years, during which I had been promoted up and away from doing anything creative. I can remember going to Siggraph each year with the company to show off our latest technology and dreaming I was part of one of the countless creative teams who came to see our products in action. But for some reason I stayed. In the fall of 2013 when the company downsized our entire office a few years ago I took my severance and treated it like a run way where I could transition my life/career back to where I belong, doing art. This time around focusing on illustration.
One of the first things I did was look for groups of like-minded creatives to meet up with. I found the Society of Children's Book Writers and Illustrators had a Chicago-Area Illustrators network that meets monthly in Des Plaines. It is an amazing group and I am so fortunate to now be a Co-Rep for the network. Getting to be around creative peers, I quickly realized I had some work to do to get my skills back up to par since I was sorely out of practice. It was at an illustrator intensive I was attending that a light bulb went off in my head about a key piece I had been missing all these years. I was trained in how to create computer graphics, to understand the software and use the technology. But what I was lacking were understanding the fundamentals of art: color, value, light/shadows and composition.
I immediately began to see the world around me differently. Noticing things, I had never really paid attention to before, especially in terms of the colors and values.
I started taking some continuing ed courses at the School of the Art Institute Chicago to brush myself off and get back into the swing of things. I also signed up for all kinds of online courses, which was exciting as now you could learn from some of your heroes and the best of the best in the industry. And then I just kept practicing day in and day out. Constantly drawing, sketching, plein air painting all while establishing myself as a freelance artist and illustrator. While it has certainly taken some lifestyle adjustments and lots of sacrifices to completely change careers this late in the game like I did, I could not be happier getting to do what I absolutely love.
Please tell us about your art.
As an illustrator I have had the pleasure to work on several children's books. The Girl/Boy with A Cape Series by local author Amy Logan has been so much fun. Amy was the first person to give me a break into working on children's book and her message of kindness in all the books really resonates with me. It's great when a book gives children such a positive outlook on life, on being themselves and encouraging them to make their world a little better every day.
Then I had so much fun working with author Fawn Michelle Goodman on her book Niko & Kate which again has a message of inclusion, teamwork and not being afraid of people who are different than you.
While working on the books I also started to get involved in my local art guild, The Artist Guild of Lockport. This is a fantastic group of artists who put on a series of art exhibits throughout the year and it was the first time I had ever submitted work for a gallery show. There is such a sense of excitement and nervousness about being in your first show.
You wonder if your work will hold up next to the others, will the public like it and so on. When my piece sold in the first 15 minutes of the show opening that night, I could not believe it. The confidence I have gained by going outside of my comfort zone and participating in shows has been something I never could have imagined. I am forever grateful to the guild and am now a proud board member of it!
The artwork I create for gallery shows is of a different style than my children's book work, although I am starting to see how they can influence each other as I continue to move forward. I really love playing with bold colors. It is the colors that seems to be the first thing people mention when they comment on my work and I like that. I also love getting the illusion of rich textures with all different kinds of digital tools and techniques. And then there is something so satisfying to gallery wrap the canvas by hand, to varnish it, embellish it and so on and see it come to life on the wall in a show or the owner's home when they share photos of it on display.
Choosing a creative or artistic path comes with many financial challenges. Any advice for those struggling to focus on their artwork due to financial concerns?
One of the biggest pieces of advice I can share to anyone trying to make it is "Do Good Work and Be Good to Work With". I heard that early on in my journey and it has really stuck with me. I think every artist strives to put forth their best work most of the time. But the other key is that it is all about networking, connecting with people and being someone that others like to work with.
So of course, "be good to work" with means be nice and be someone who is pleasant to be around or collaborate with. But it also means so much more. Create a schedule you can achieve for a project and then be sure to hit your deadlines. If your client asks for a concept with specific elements, give them a version of what they asked for, and then if you have ideas you think might work better present those as well. But always provide a version with what they asked for, this opens them up to collaborating with you more and really works wonders building up that relationship with them.
I can say all the work I have done since I began this freelance dream, has been via word of mouth and recommendations. So that "be good to work with" goes a long, long way. If you work a full time "day job" to make ends meet, don't let that get you down. Just be sure to use your own time to work on your personal art projects. There are so many creative folks who took the time to work on personal projects doing the type of art they love and it is those projects that led to their big breaks.
Share your work on social media. Use sites like Instagram to showcase your work and start building a following for what you do. So many art directors talk about how they have found an artist simply by scrolling through social media. Pick the site you enjoy the most, put your fears aside and start sharing your work. You never know where it may lead you!
Get involved – it's easy for artists to be introverted as we often work alone in a spare room or studio all day. But the best thing you can do is go out and get involved in things. Art guilds, illustration societies, volunteering time at a local shelter walking dogs, the possibilities are endless. The key to this, is that along the way you will meet new people. Those friendships and connections are key. That one is obvious. But you will also have all kinds of new experiences – which will inspire you, influence your work and take to artistic places you never could have imagined.
How or where can people see your work? How can people support your work?
You can find some of my work as part of a few wonderful exhibits this summer. I am currently showing in the By the Gods art show at The Flower of Life Art Gallery in Lockport, IL which will run through mid-August. I am very proud and honored to be a part of Lighthouses on The Mag Mile: A Public Art Display Celebrating Access and Inclusion for People with Disabilities. I was selected by The Chicago Lighthouse to create one of the 50 lighthouses that will be on exhibit along Michigan Ave from June 19th to August 11th, 2018.
My lighthouse titled "Chicago Treasure" sponsored by Larry and Susanne Broutman is made up of 57 illustrated scenes featuring 64 kids and 2 dogs in the iconic roles of classic storybook, fairy tale and pop culture characters. My sponsor Larry Broutman who himself has an amazing series of Chicago based photography books takes all of the photos of the children. And then working in Photoshop I take the photos and turn them into full page illustrated scenes. Larry and I have been working on this project for almost 3 years now and it has been so much fun. Many of the kids featured are part of The Chicago Lighthouse preschool. I just love transforming them into all these different stories and rhymes, which celebrate them all. And I hope it lets all kids know they can be anything that want to be regardless of physical limitations! I hope they all enjoy finding themselves on the lighthouse display, just makes me so happy thinking about it!
You will be able to find the Chicago Treasure lighthouse in front of The Disney Store located at 717 N Michigan Ave, Chicago, IL 60611. When I found out the location, it really felt like my life was coming full circle given my history with Disney, it's influence on me and the clear admiration I have for the art of animation.
You can also find a few of the scenes on a line of Chicago Lighthouse produced clocks currently sold at select Target locations around the Chicago-land area. It was beyond exciting to walk into a store and see my artwork on an end cap in support of such a great cause.
Ultimately these illustrated scenes are for an upcoming book titled Chicago Treasure which we will be releasing in early 2019 with all proceeds being donated to The Chicago Lighthouse and to Access Living two truly incredible organizations helping so many people.
Contact Info: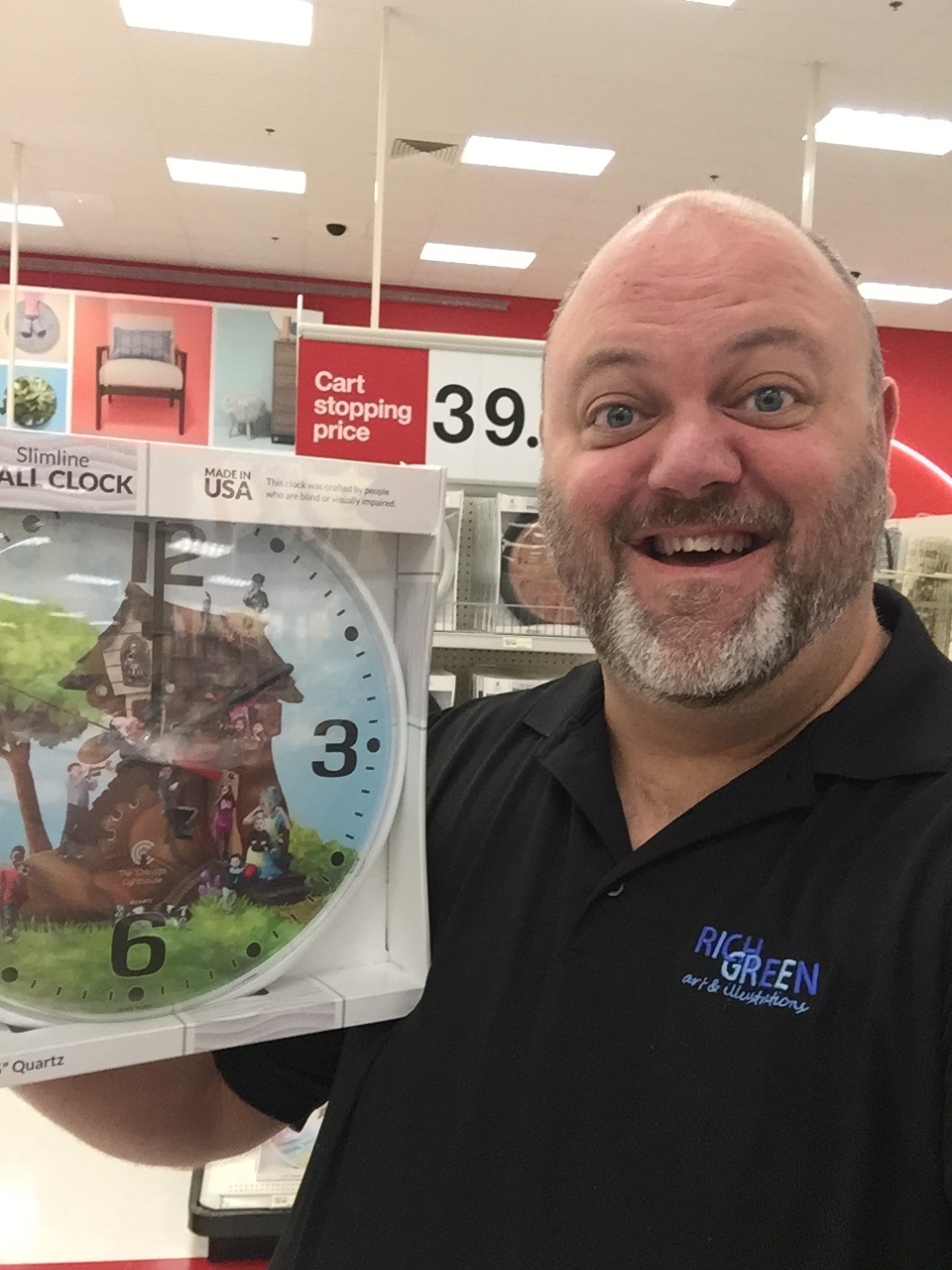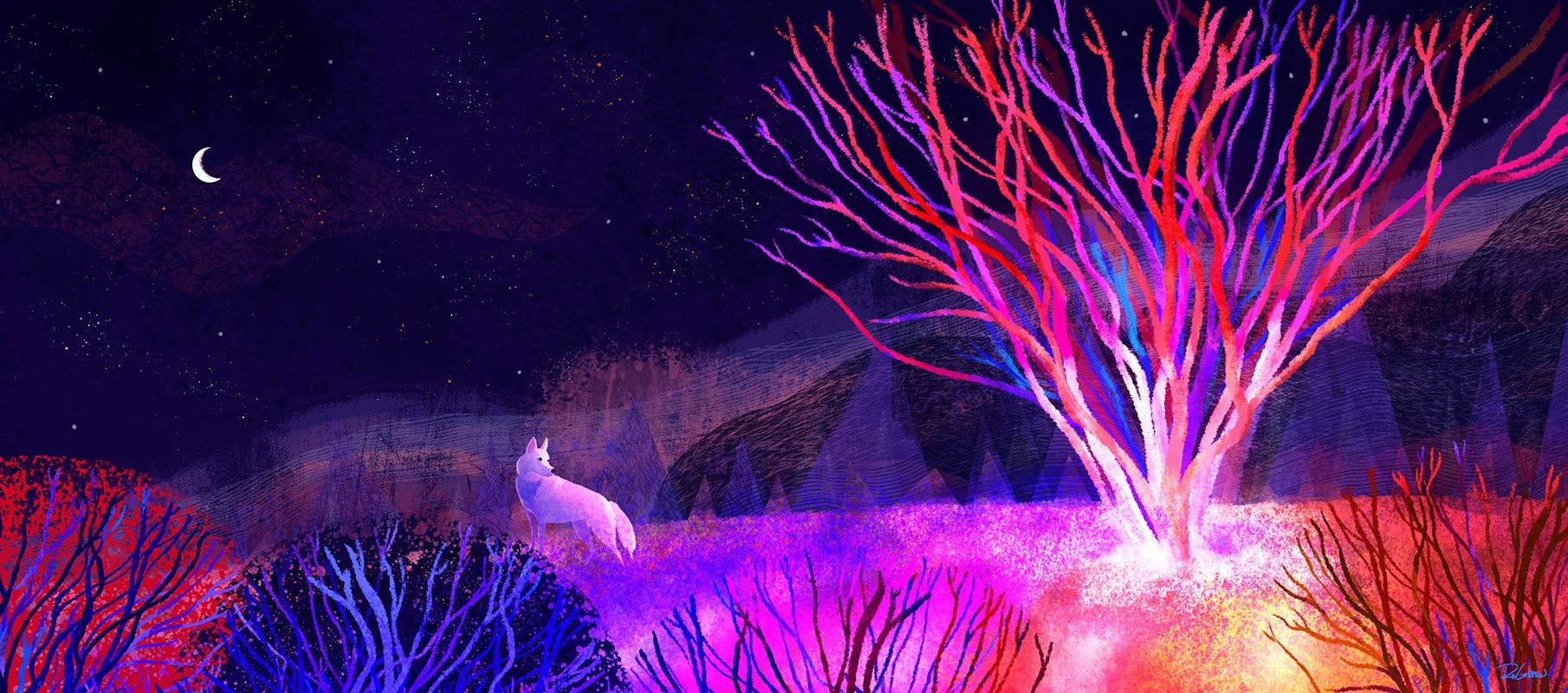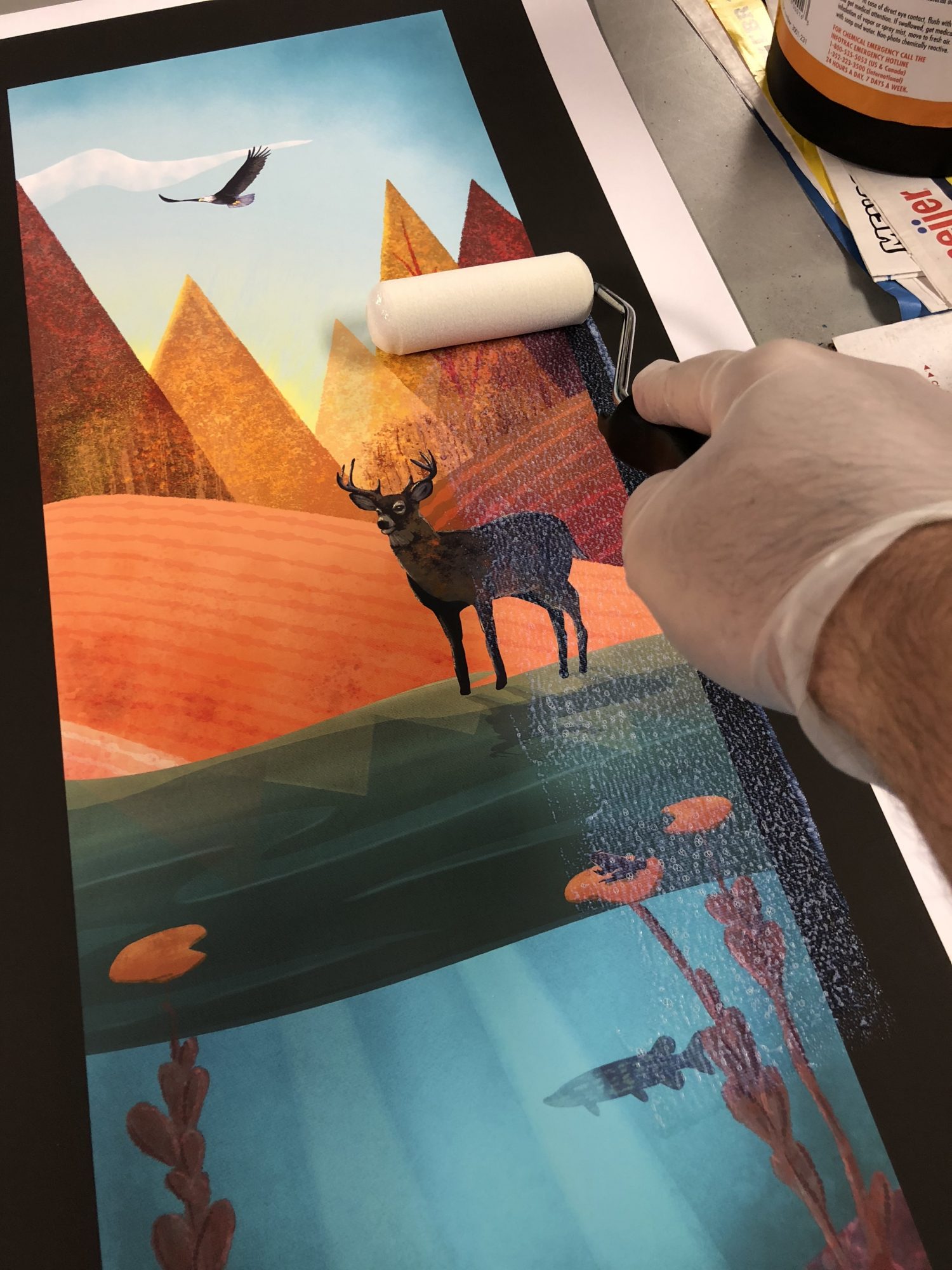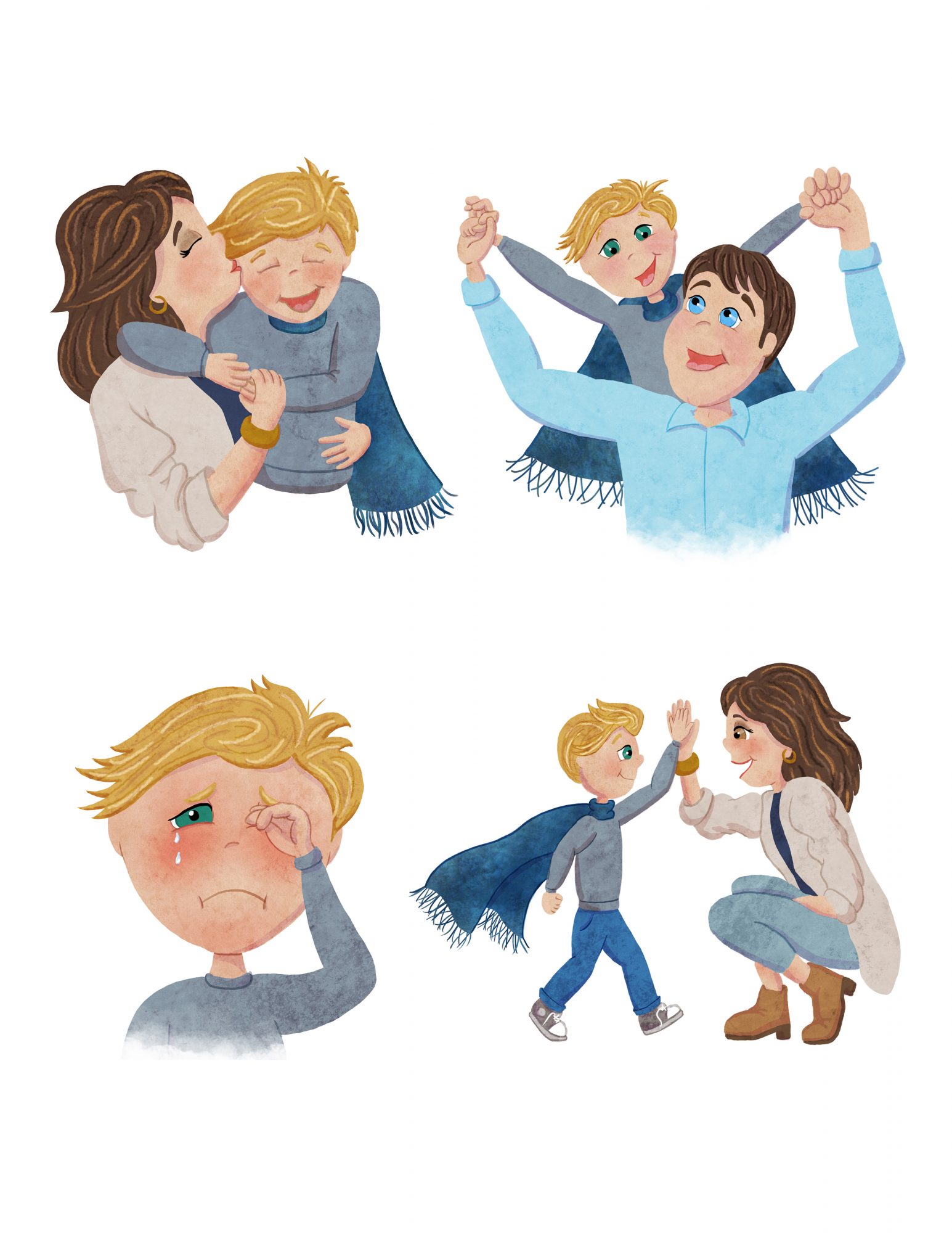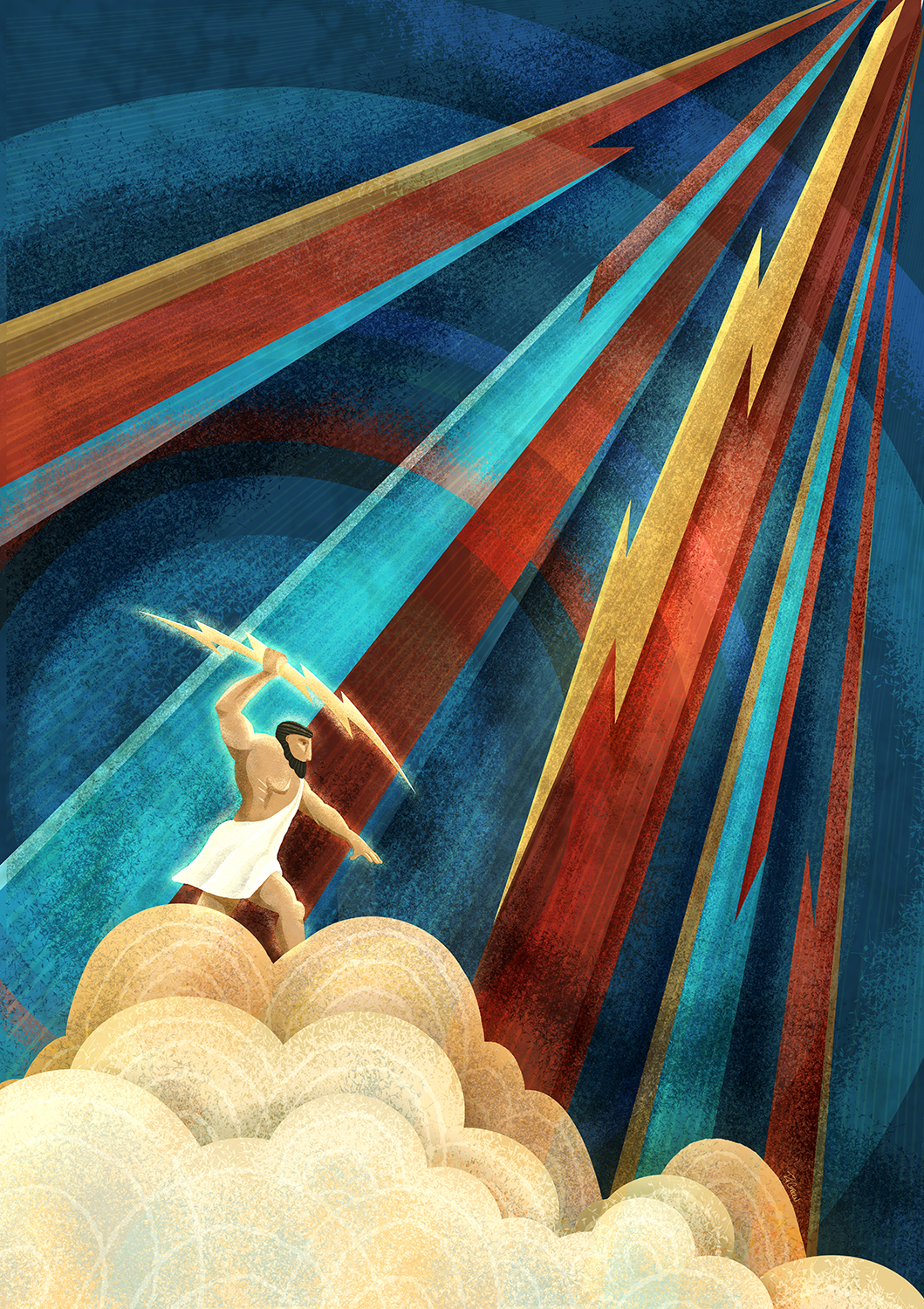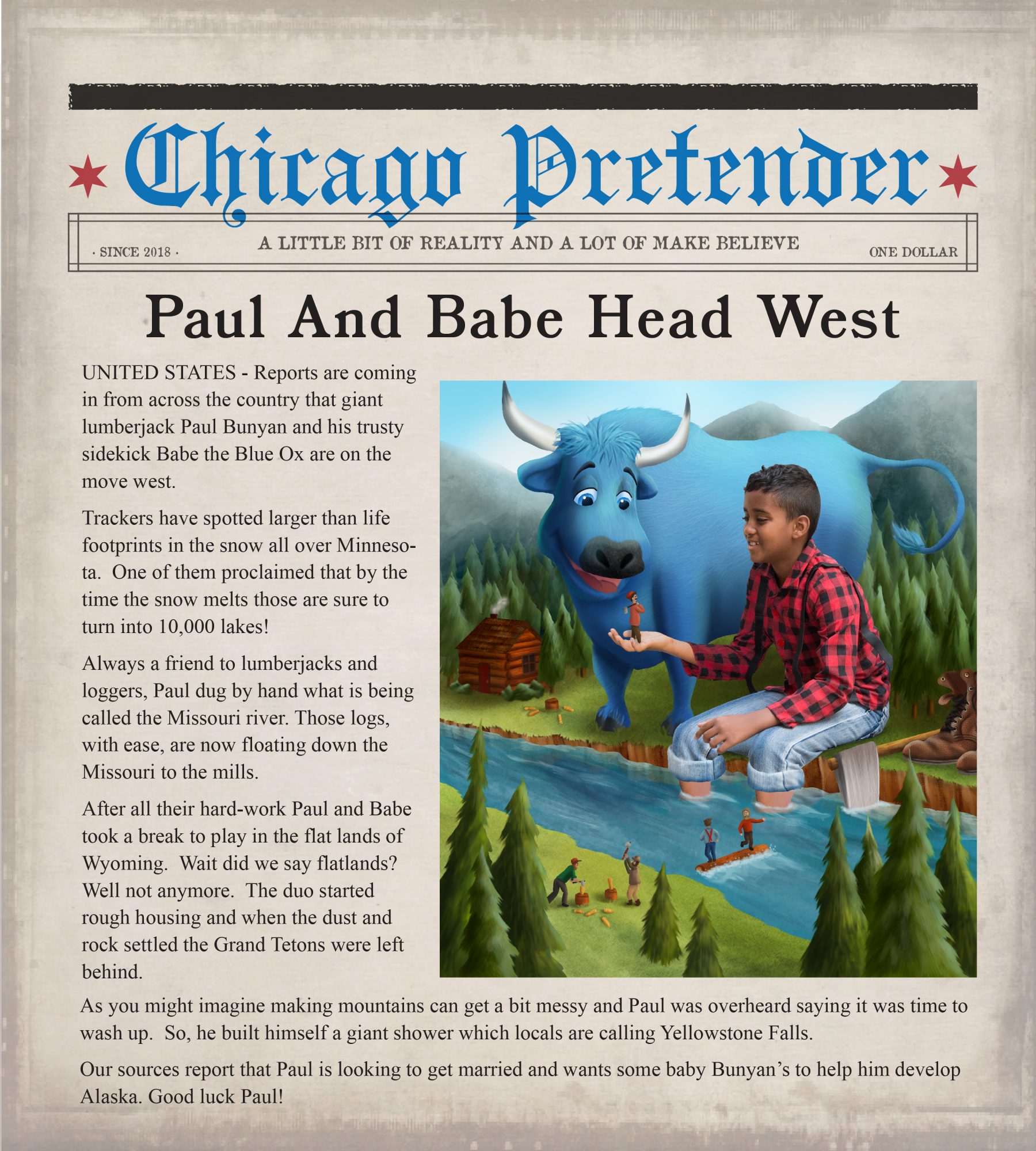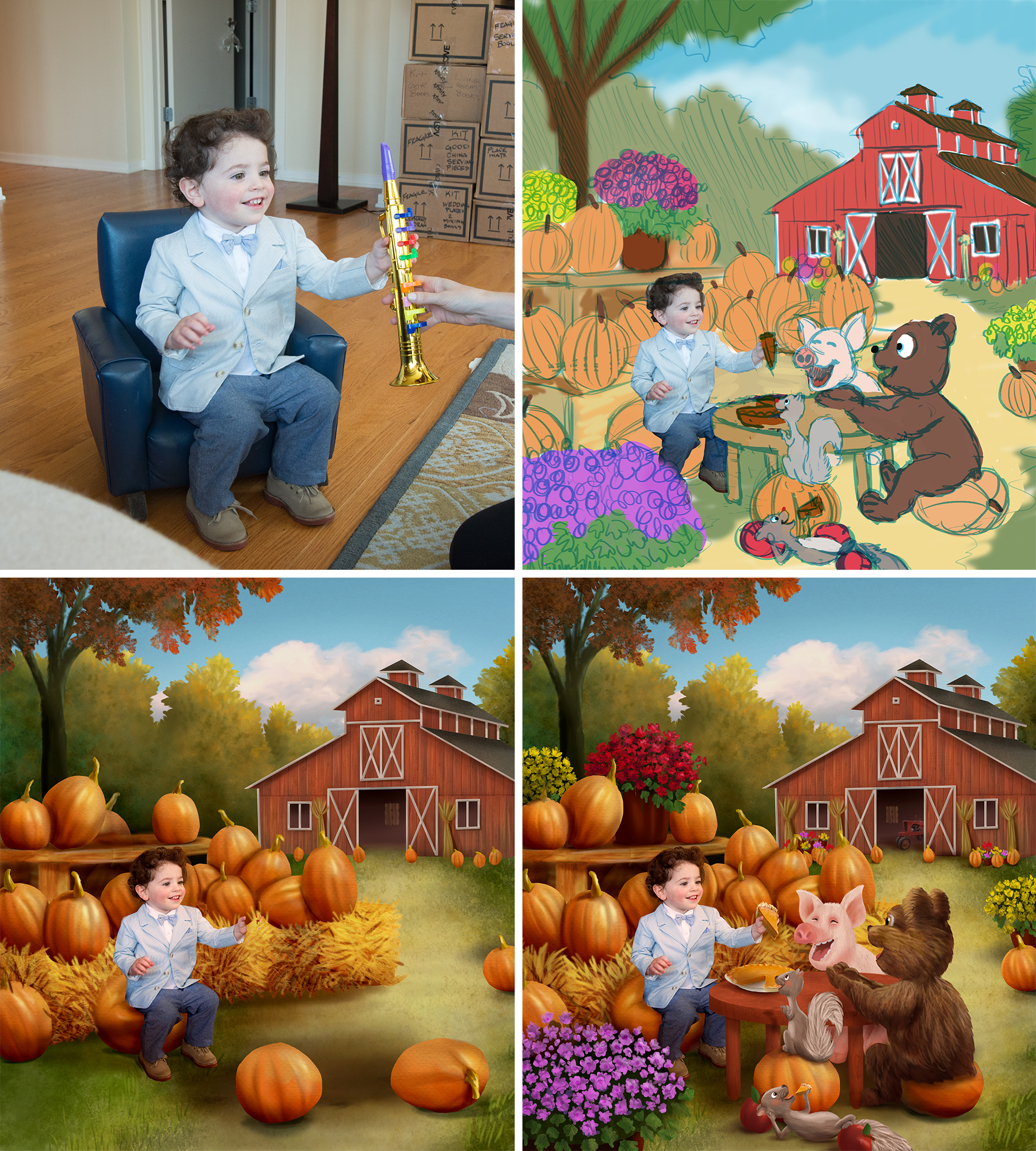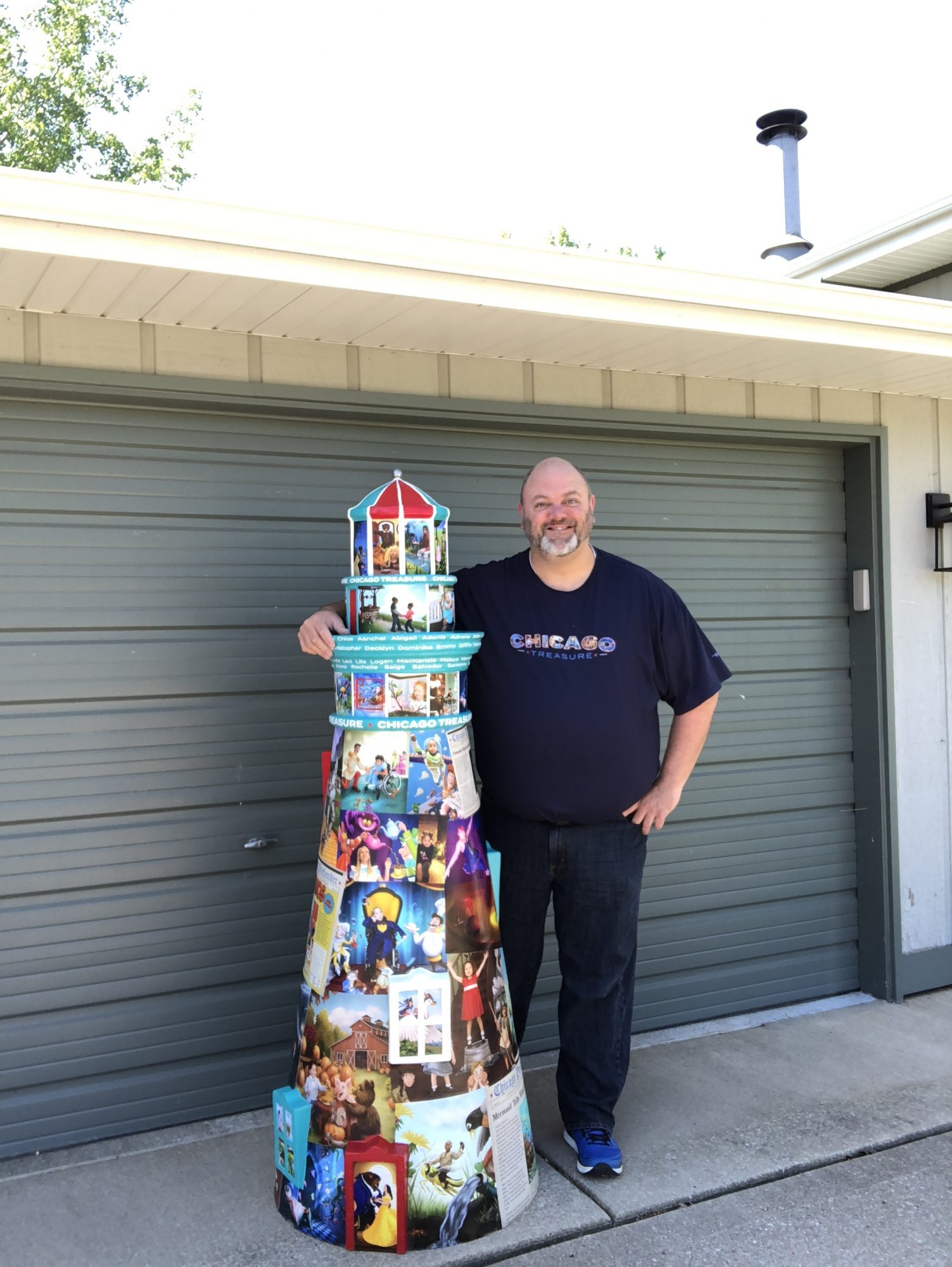 Image Credit:
Rich Green
Getting in touch: VoyageChicago is built on recommendations from the community; it's how we uncover hidden gems, so if you know someone who deserves recognition please let us know here.