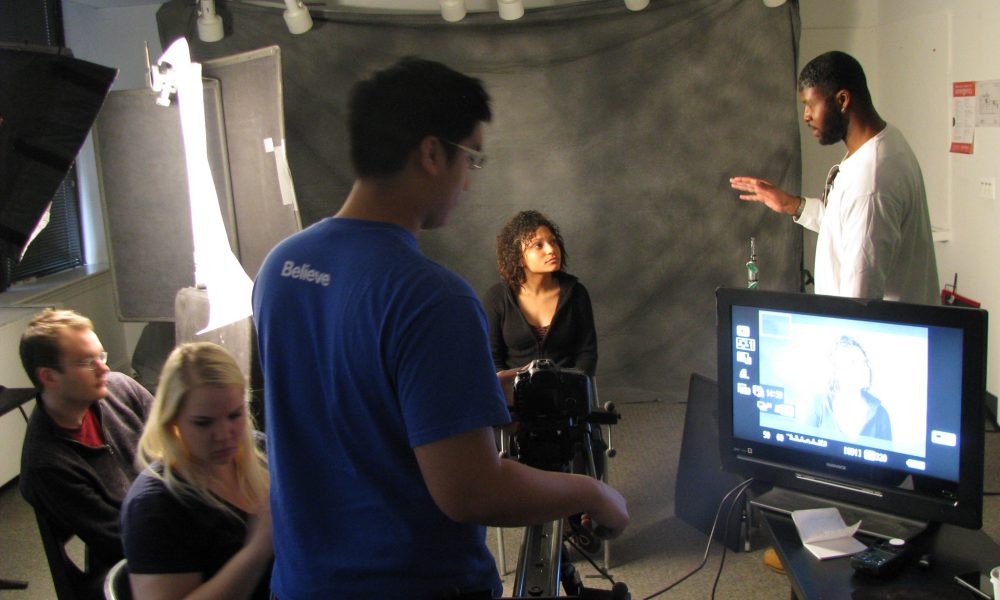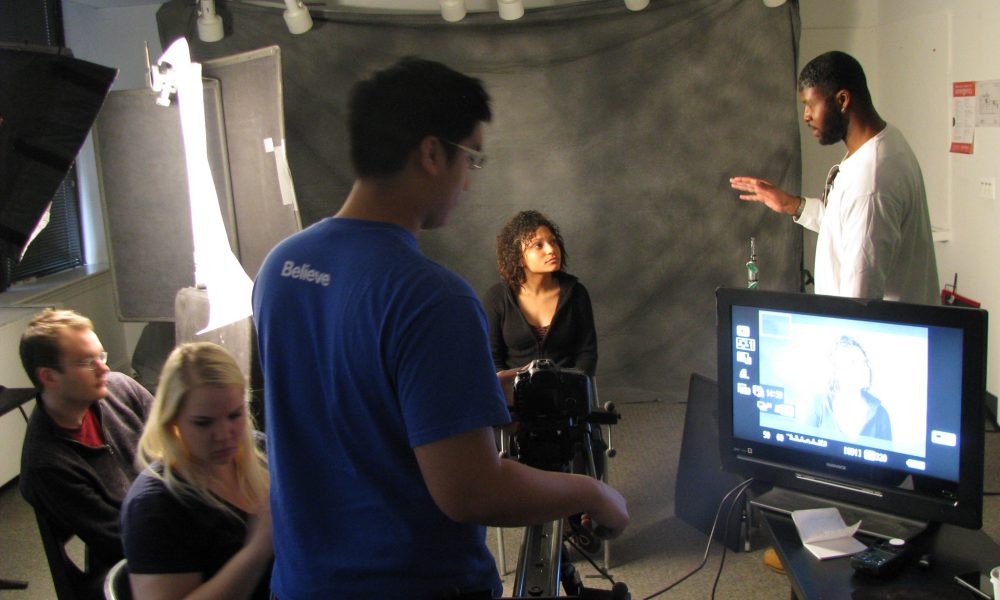 Today we'd like to introduce you to Raymond McMillan.
So, before we jump into specific questions about the business, why don't you give us some details about you and your story.
I always knew that I was not going to ever be the garden variety filmmaker. I went to school for film, learned as much as I could about the medium and while I continue to learn from incredible filmmakers – past and present – I wanted to blaze new trails as a way of piercing a great landscape of endless possibilities.
I started Hyperfex so that I could produce the kind of film content I wanted to see on screens, big and small and to bring them to the public my way. My plan all along was to create content that was both informative and entertaining at the same time; informational entertainment derived from issues that we are currently facing today.
I was also looking to create films that were quite a bit more diverse than the usual fare being turned out by Hollywood film makers. Shifting demographics are hard to ignore and yet I felt as though, Hollywood was slow to embrace the winds of change.
We're always bombarded by how great it is to pursue your passion, etc – but we've spoken with enough people to know that it's not always easy. Overall, would you say things have been easy for you?
In pursuit of my film career, I knew that to get from where I was standing to where I wanted to eventually be, I was going to have to jump off of the proverbial ledge. The decision to jump was not an easy one but I did it and I haven't looked back.
In our first go at the feature film market, obstacles were plentiful and time was not very kind to us. It was a long, tedious, complicated process and each set of challenges we overcame were met by larger challenges. If finding locations wasn't complicated enough, it was editing and sound design and eventually putting money into festivals. Hyperfex completed a first feature – which included working with more than 65 incredibly talented and dedicated individuals. In the end, we were all proud of the work we put into "Snakebite Protection Chronicles".
After Hyperfex got a physical space – a small studio in the North Clybourn corridor, we found creative ways to turn a small studio space into usable sets. Aside from budgetary considerations, creating sets in house rather than scout locations (a pretty taxing endeavor) was still incredibly challenging as a small studio only yields small set ups… but with the help of a very creative group of individuals, we were able to overcome these challenges. We are on the move now with a four vignette project and two web series that deal with a range of thought-provoking issues.
Additionally, creating film content is no small feet and thanks to very supportive family members, friends, and kind strangers, a great deal of our obstacles has been greatly mitigated.
So let's switch gears a bit and go into the Hyperfex story. Tell us more about the business.
Hyperfex is a film production company that offers film content that takes societal issues and builds entertainment around it.
Hyperfex posits that when we examine life through issues it allows for the formation of ideas that can ensure that we become a better society than we were yesterday, and better tomorrow than we are today.
I self taught myself how to write scripts and reinforced my skills as a screenwriter by taking classes. I have written over 90 separate scripts of various lengths and most of the scripts were written before I knew that I wanted to start my business. Scripts are like children. Films are like adults. I wanted to nurture most of my written work because they were very personal stories… so, I formed Hyperfex as a way of getting informative entertainment out to the public with greatest care possible.
Another key component in forming Hyperfex was to create a sense of diversity throughout the entire film-making process – pre-production to post production – inviting people of all backgrounds, races, cultures to join our cast and crew, as a way of bringing multiple approaches to our sets. When I started Hyperfex, I believed that women behind the camera was just as important as hiring women in front of the camera. Today hiring women filmmakers remains a top priority at Hyperfex.
For my first feature film, I decided to tackle a subject that is often neglected by our law enforcement agencies, our current media outlets. After launching Hyperfex, I produced, wrote, and directed "Snakebite Protection Chronicles", a rape victims advocacy feature film that explores rape culture, the right of self protection due to inadequate remedies to curb rape crimes.
Currently, Hyperfex is in post production on a set of vignettes for the Micro – Macro After Effects Project which includes "Caste System – Beyond the Moon (Race and Hollywood), "Mr. Folsey" (Immigration), "Oath" (Fidelity and Medicine). We are also in production on two series, "Locking the Secrets Away" issues yoked in the horror genre and "Red White Blue Auburn", a series about the state of our fractured nation.
I am proud of Hyperfex because it is a stark reminder that entertainment can foment endless possibilities (which stands in stark contrast to Hollywood's tried and true), that art is not an exact science and likely shouldn't be.
Has luck played a meaningful role in your life and business?
I'm not sure what role luck has played in my life where my film career is concerned but there is one situation that sticks out.
The first time I felt, like I was covered by good fortune was when I took an advanced directing class and I wrote a script that had 3 parts to it and my instructor told me, there was no way I could complete each part within six hours of class time in light of there being two groups competing for shooting time.
After twice refusing the project, the instructor gave the go ahead. How we were able to pull this off and get all of our shots was pretty unbelievable and the teacher explained that this was a first. Our crew prepared for the best possible outcomes and we were met with great results.
It is that singular moment that helped me understand possibility, that through careful planning even when weather is against you, time constraints and lack of great locations that have a tendency to unravel a shooting schedule, that anything is possible. Time and time again, at Hyperfex we are faced with some pretty formidable challenges. Sometimes our luck goes south but most times everything works out.
While I think I can choose my path based on my intentions, I do believe that the desire to create new paradigms of film content energizes me. Hopefully, the best of outcomes are derived from exploring the possibilities I'm reaching for.
There may never be an incredibly clear rationale for why something happens; why I wanted to create issue-driven content in Chicago rather than move to Hollywood and become a studio groomed director. It was not an idea I felt comfortable with, I suppose. Instead, it was my desire to help people who may not believe they have a voice, find their voice. I have been inspired by people I've known, inspired by aspects of life I've experienced and slowly those stories crept into my creative process.
Additionally, when I was told that becoming a filmmaker might not be a wise decision, I was glad I didn't take such advice. I was glad I kept at it. I was all too happy to continue pursing my dreams, doing what I do because I love being a creator.
So far, Hyperfex (while it has hit some turbulence here and there) is on a course to exceed my expectations.
Contact Info: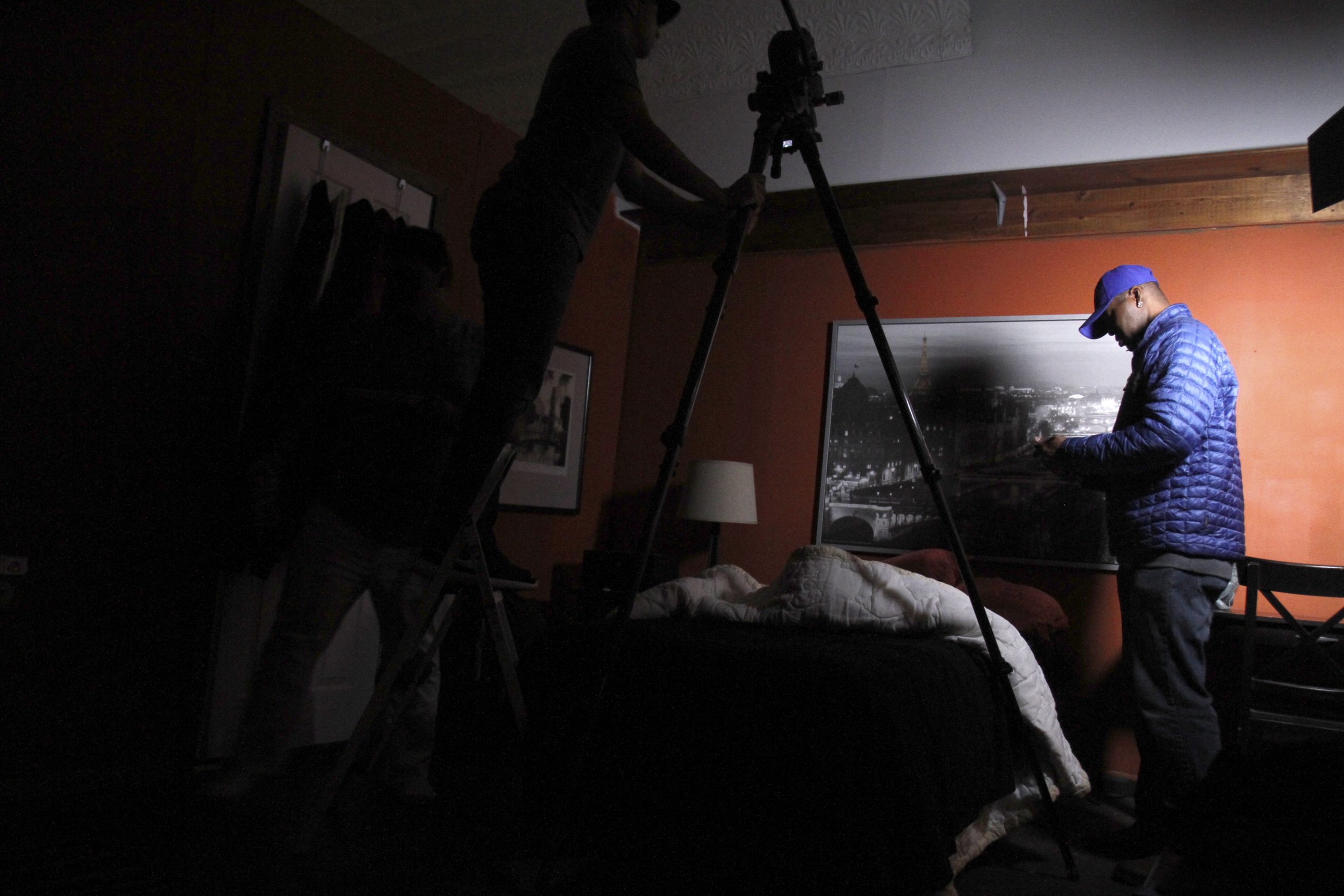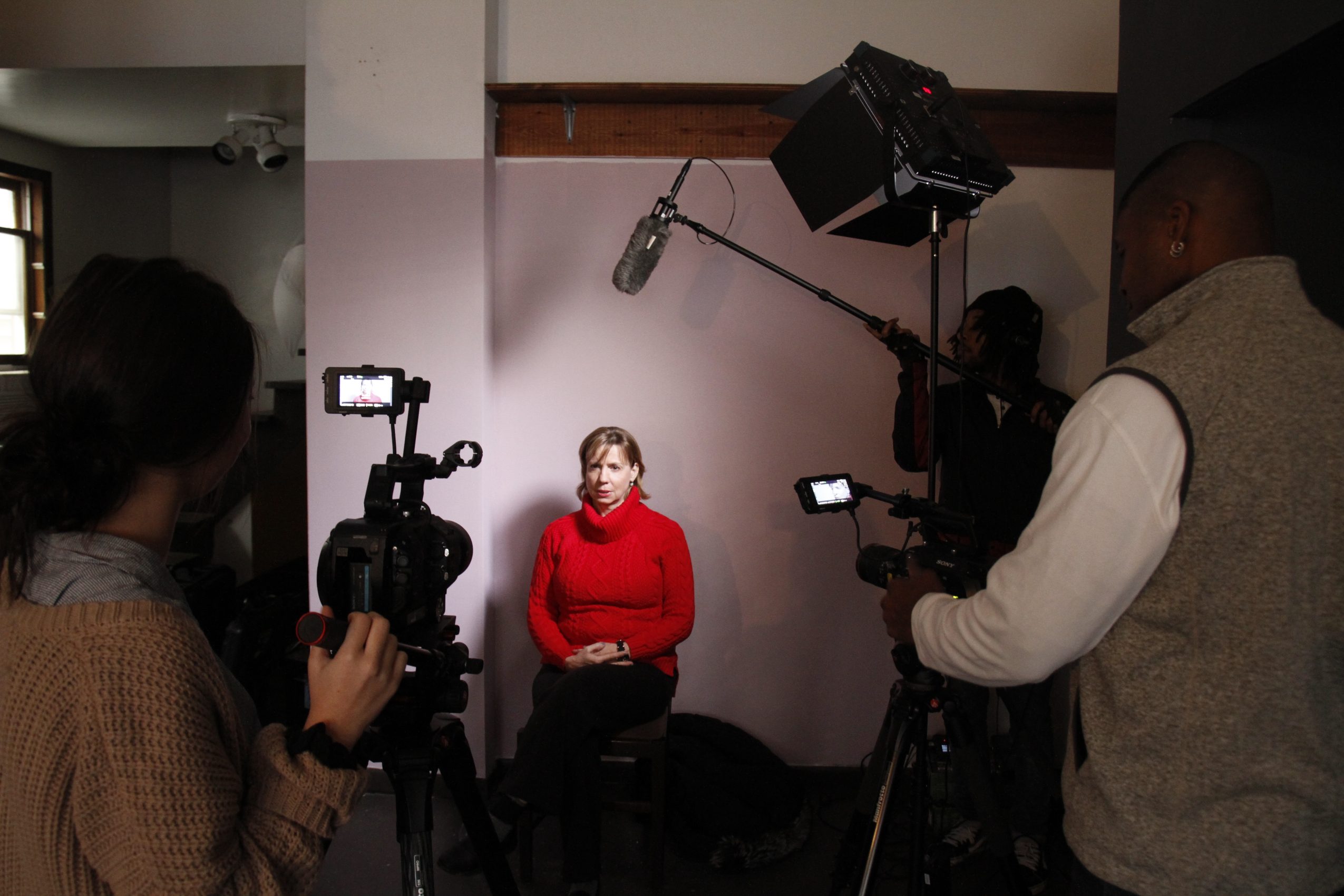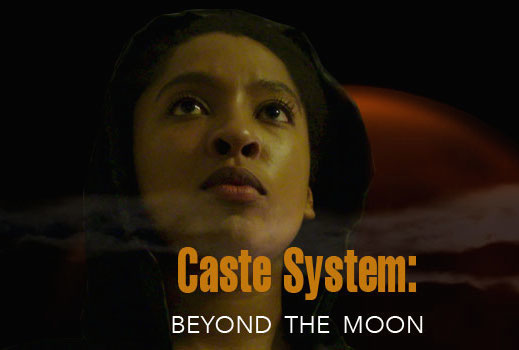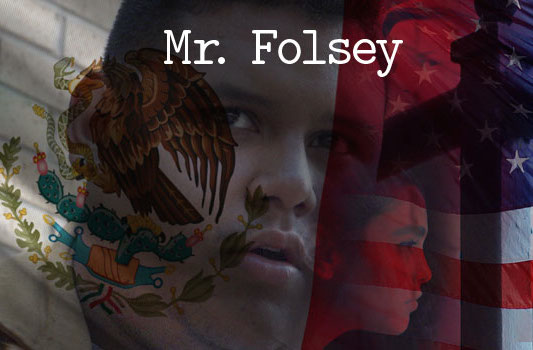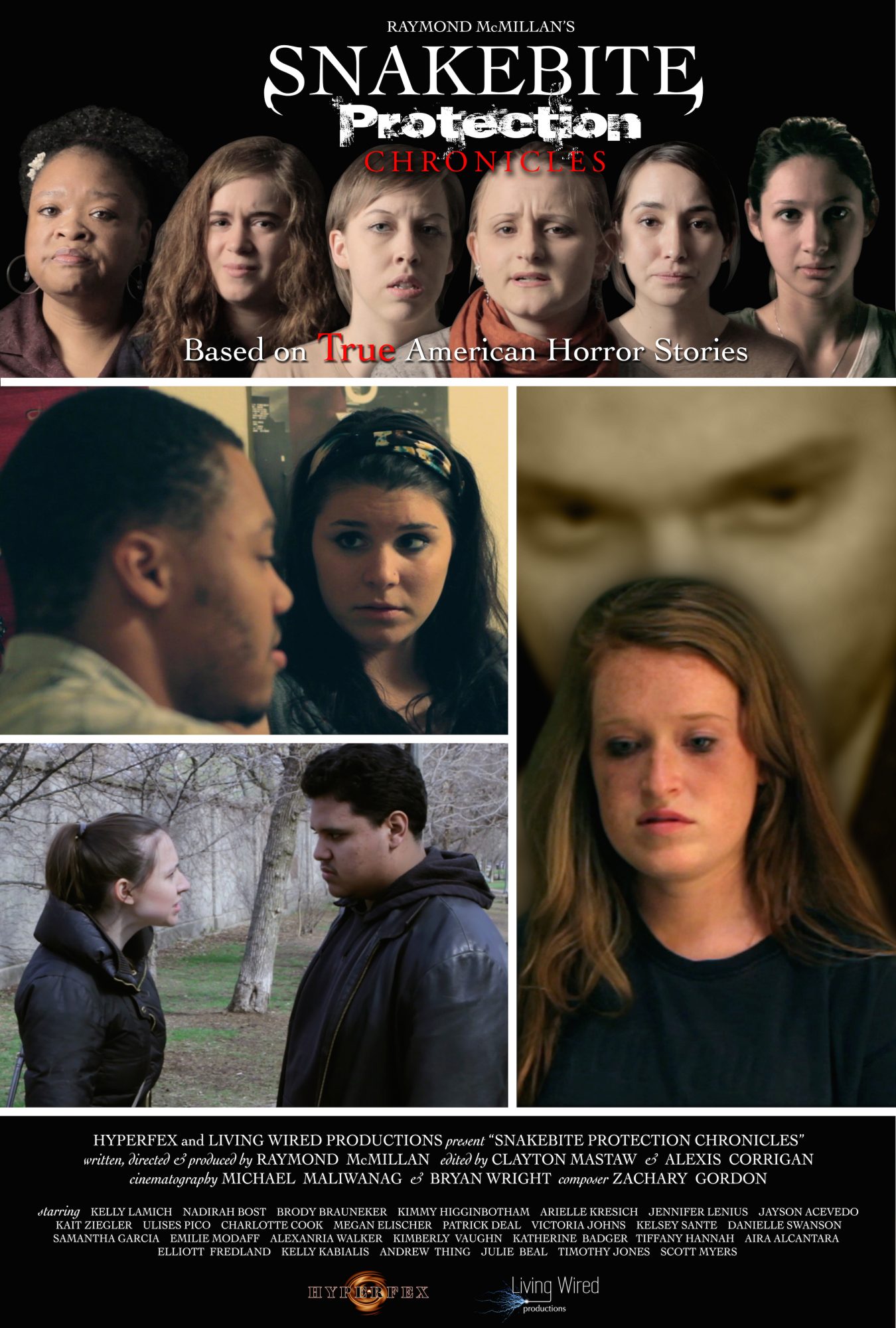 Getting in touch: VoyageChicago is built on recommendations from the community; it's how we uncover hidden gems, so if you know someone who deserves recognition please let us know here.