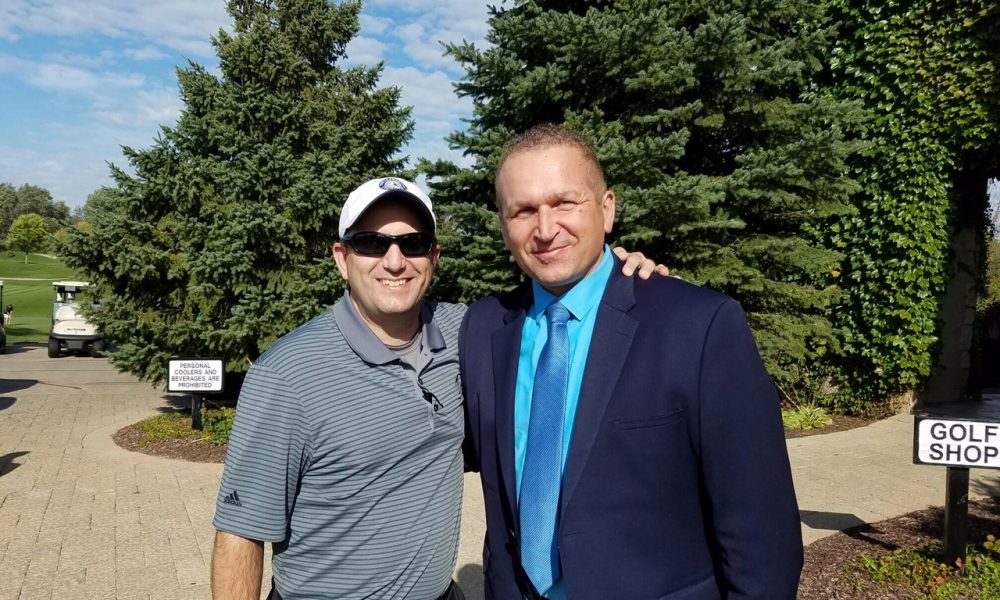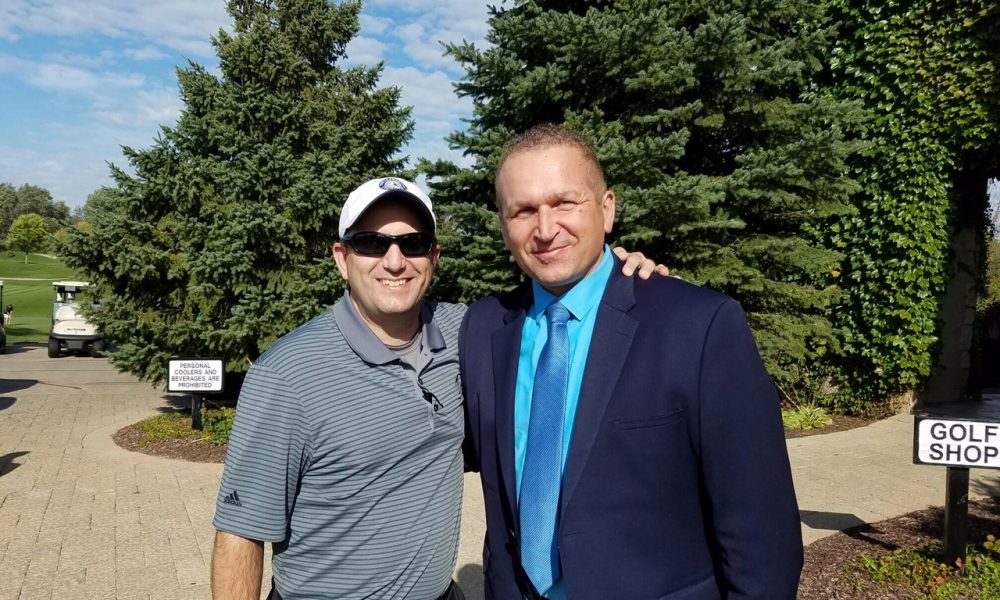 Today we'd like to introduce you to Pavel Slajfercik.
Pavel, please share your story with us. How did you get to where you are today?
Like most immigrants to the United States, I came from the Czech Republic in June of 2001 in search of a better life. My first day was a challenge because the accommodation we were promised fell through and so, with just a few spare clothes and $4.95 in my pocket, I was basically homeless. On my second day I walked about the local area and despite not speaking English, found work as a laborer with a construction company for 6 hours so I was lucky, right? I made my first $35. I stayed with this company for about 2 more weeks and then the owner asked me not to ask him about money anymore because he had decided not to pay me.
I quickly found another construction company where I stayed for over 2 months but my co-workers found out that I was making more money than they were and they were a bit jealous but no one mentioned to them that it was because I also woke up every day at 3:30am and came home at 11:00pm. Anyway, after 2 months I found a friend from the Czech Republic who had also emigrated and he was driving a truck. He told me only 2 ways to make money for guys like us, truck driver or taxi driver. He said he knew Russian guy who had a small taxi cab business (5 cars) which he rented out to would-be drivers. I called him and asked him if he could teach me the taxi business and possibly rent me one of his Taxis. He said yes so I started working as a cab driver. I loved the work so much that my first working day lasted 48 hours! I had no English, no cellphone and I made no money BUT I was excited about the opportunity because that is what America is all about!
When I arrived back home, after my first 48hrs as a new taxi cab driver, there was a surprise waiting for me. All my co-workers from the construction company had moved out and they had thrown away all my belongings! I didn't have much, some underwear, t-shirts, socks and shoes and my passport. I was furious, disappointed, I couldn't believe what had happened. Hampered by my lack of English, I tried to ask my neighbors about my belongings and my friends but nobody knew anything. An elderly neighbor called Ella told me to check the dumpster but I couldn't understand her and asked what it was? She pointed it out and I saw my passport lying on the driveway. So my life started again from zero. I jumped into the car and started driving, I don't remember where, but hope pushed me to achieve and overcome.
After 5 days working as a taxi driver the manager of the Taxi company called me and asked me how I liked it? I didn't speak English so we spoke in Russian. I said (in Russian) "Awesome! I am so happy to have the chance and the opportunity." He asked me to pay him for the rent due on the taxi cab. I apologized and told him I could not pay him because I hadn't made any money yet. He said "how come? How many hours did you work?" I said "22 hours a day" and he asked me how many hours there were in a day? I answered "24" and he said "So why are wasting your time? Go back to work! I'll see you next week for the rent payments." He also asked me 'How much time do you need to learn English?" and I said "7-8 months" and he replied "Awesome, you got 30 days to learn some English otherwise you are out and I take back taxi."
Honestly, it was like someone driving you to the middle of the ocean and leaving you to swim, so I just tried to succeed and learned enough phrases of English within 30 days to not lose my taxi. The following month, I met my future teacher who saw potential success in me. She said "come to my class and learn English." I responded "I'm sorry I can't because I need all my time to make money." The teacher, a lady called Hoda Hamdy (I have to say her name because she was such a smart and friendly lady) tried to sign me up to her class but I never had any time. About 3 months later she called me up and asked if I would please pick her up and take her to the airport. Of course, I said yes and when I arrived at the address she had given me it was a school parking lot. So I rang the bell to inform her I was there and she asked if I could help her with her bags. I said 'Of course" and She told me to lock my car and come to second floor and that was it, I was "in." She told me I would be very successful but that I still needed to learn English."
Shortly after this, I met a guy named Larry who I had a very nice connection with and he started using my service almost every other day. He asked me once "What do you want to achieve?" I said "One day I would love to have a pink Cadillac and drive people to work, and the airport." About 2 years after I met Larry we were having lunch together and he invited a friend to join us. Larry's friend was a web designer and Larry wanted him to hear my story to help me make a website. As we ate lunch, we tried to brain storm what kind of catchy, short, awesome name to give my company. Later, Larry called me and said "I have a name for you, Bliss Ride" So, when we had lunch again with Larry's friend we told him my story and about the business name and he started laughing. He said "You want to drive people around in a pink Cadillac, named "Bliss Ride??" Chicago has a large [LGBTQ] community and your professional business will not be a good fit with such a name, how about "Ride In Bliss?" and that is how we got the name "Ride In Bliss"
Later still, another lucky day happened when I met a very successful businessman called Jim, who began as my customer, and then became my friend and business advisor. One day, Jim called me to book a trip to the airport and he asked me if he could fit his children's car seats in my vehicle and if I could hold on to them while they were away on vacation and bring them with me when I returned to pick them up. It was this experience that gave me the idea of providing free fitted car seats for children as a value added service. To this day, Jim is still my customer and one of the biggest influences in my life.
A year later I met another person purely by accident, who changed my career and pointed me in the direction of serving the corporate world. JoDelle Burwell was a flight attendant with Net Jets and she came to Chicago and needed a taxi from OHare to another airport. I had originally been in OHare with vanilla latte for one of my regular customers but she cancelled on me at the last minute. Not wanting to lose money I quickly logged into the taxi system looking for a trip from OHare and at that exact moment JoDelle had called into the taxi company looking for a ride and I was assigned to her. When I picked her up I made a fuss of her, big smiles, hug and high energy and I made a little story that I had heard she liked vanilla latte which turned out to be her favorite coffee also. JoDelle really enjoyed my service and the free latte and said, what you are doing is what all pilots and flight attendants are looking for but I cannot introduce you while you work for another company, so why don't you open your own company and I will introduce you to NetJets management and pilots. After 6 months I opened Ride In Bliss company set up I have been serving NetJets ever since.
1 year later my company had over 15 drivers just because of Net jets. Over the last 5 years we have grown to serve about 2,000 pilots and flight attendants from Net Jets, Flex Jets and other private aviation companies. It is a huge achievement for us and an honor to serve such great companies as these.
Since this time, we have earned the business of many other companies who were looking for professionalism company, high standard of service and very personable drivers which is a perfect fit for them. That is why today, after 14 years of hard work, we have over 10,000 happy clients and serve the needs of professionals who work at over 50 corporations.
– Boeing
– Deloitte
– Accenture
– CVS Caremark
– Roland & Berger
– Walgreens
– McDonalds
– Sysco
– Marriott Residence Inn
– Kraft Foods
– Cap Gemini,
– Palisade Capital Management LLC. NJ,
– Chase Bank,
– BMO Harris Bank,
– USG Corporation,
– Arga Investment Management L.P.
– Morgan Stanley Bank,
– Abbott
– Blue Cross Blue Shield,
– All FBO'S within the Chicagoland area, Milwaukee and Gary Indiana and many more.
So in summary, I think I'm doing a little bit better than 16 years ago when I first came to Chicago; I have a place to live, I have food, I have some cash and little bit of success. I have met lots of interesting people and made a lot of friends … and that is my story.
Great, so let's dig a little deeper into the story – has it been an easy path overall and if not, what were the challenges you've had to overcome?
Not at all 🙁 At the beginning of course money issue, never money ahead, asking wrong people about opinions, always struggle with drivers, and sometimes dealing with customers. All my business I started to build with 10 years old vehicles but always on time, clean and had cup of coffee and sandwich, sometimes I won and sometimes customers didn't care.
Alright – so let's talk business. Tell us about Rideinbliss personal car service – what should we know?
Rideinbliss limo service is mostly airport car seats service in Chicago land area including Milwaukee, Gary Indiana and other 14 states. Our specialty is serving families with car seats because people always looking for trusted, safe, clean, on time and friendly service. We are dominating the market in Chicago 🙂 I'm most proud of achieving success in other country without money and English and most important the Prestige 🙂 What set us apart? Personalized, friendly service with all Europeans young, professional drivers, who are hungry to represent company who care about them and customers as well. We have lot of organic treats for kids of all ages like juices, crackers, etc, Mickey mouse music, vanilla latte or ice coffee for parents and lots of rewards for all good clients
Is there a characteristic or quality that you feel is essential to success?
I believe that my sense of humor, personal touch, friendliness and just to show that Rideinbliss care about people. We are also giving back to community which is very important, helping those who can't or didn't have chance
Pricing:
Our most favorite price is from ORD to downtown 2 adults and 1 child with car seat $100 all inclusive.
Contact Info:
Getting in touch: VoyageChicago is built on recommendations from the community; it's how we uncover hidden gems, so if you know someone who deserves recognition please let us know here.