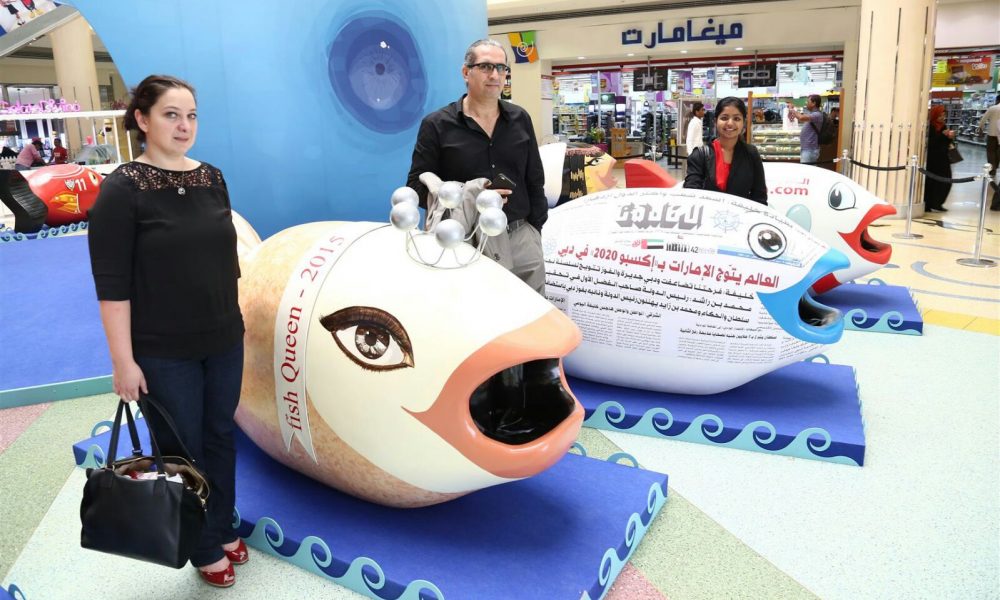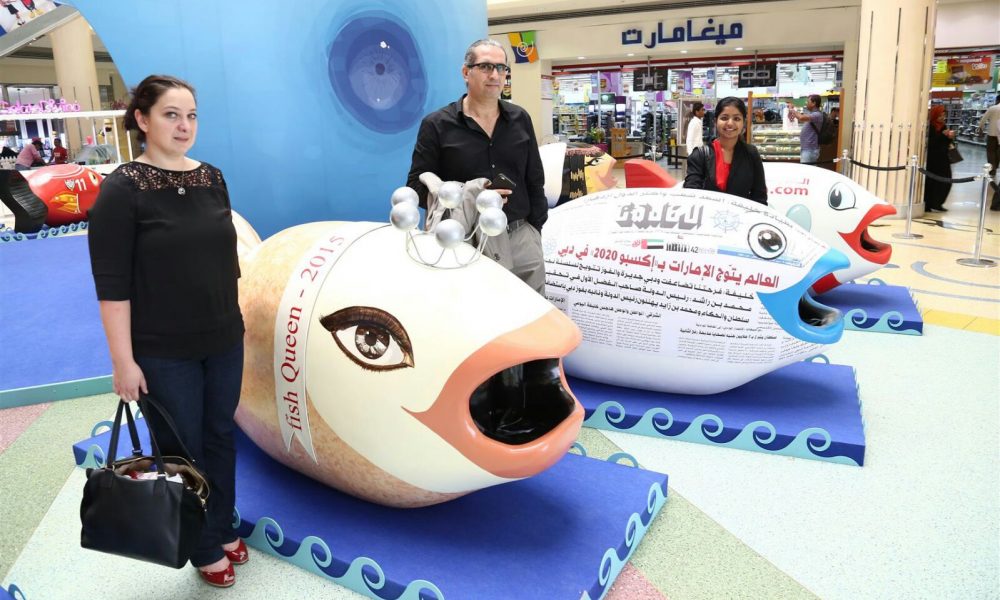 Today we'd like to introduce you to Nadia Muradi and Samer Khwaiss.
So, before we jump into specific questions about the business, why don't you give us some details about you and your story.
Add Chapter Design is a creative boutique advertising and design agency in Chicago's River North district. It's an agency with an edge and story to tell. Nadia Muradi and Samer Khwaiss are the co-founders and have been business partners for the last 10 years.
Nadia: When I started my journey in the advertising and communications world, I never anticipated that I would one day establish a partnership and build an agency with the person that I disagreed with the most at work. But that is exactly what happened.
I met my business partner, Samer Khwaiss, when I started working at JWT as a Planner and Account Manager. The business process at an agency has many stages, but in short it starts with a brief from the client that is then developed into a concept, strategy, and execution upon approval from the client.
Samer was the Creative Director and we disagreed on the very first project we worked on together. I felt that Samer was turning away good ideas, making the team work harder on concepts and focusing on too many details.
Over the course of my long career as a marketing expert and client service specialist, I had never encountered anyone like Samer who refused to follow what the client had requested if he didn't believe it was the correct strategy or concept for the brand. This went against "the client knows best" mentality that I had sworn by my entire career. Our difference in work style led to many heated arguments, but with time my frustration subsided when I began to realize that clients were happier with the results of the alternate strategies. They all requested that Samer approve their work before implementation.
I found myself adopting the same approach, always demanding great concepts and work, delving into minute details, never settling for anything the creative team presented to me. I found this approach made our work more enjoyable. It was more challenging to question everything, and it made for better results.
After a few years I grew tired of the corporate environment and left the agency to pursue other endeavors, when a short time later, Samer called and offered me a partnership in a new agency that we would establish together. I immediately knew that this is what I wanted to do. Pushing the creative work right to the edge became our work philosophy and the seed of our first partnership and advertising agency, Edge. A quote by Guillaume Apollinaire encapsulates the mission of Edge:
"Come to the edge," he said.
"We can't, we're afraid!" they responded.
"Come to the edge," he said.
"We can't, We will fall!" they responded.
"Come to the edge," he said.
And so they came.
And he pushed them.
And they flew."
Samer: When the authorial voice in Nikos Kazantzakis' "Report to Greco" comes face to face with the "Invisible Father" (God), he had come to him to speak of all the suffering and with him he held a petition and he wanted to say to him: "Father, we do not want you to eat us!"
But upon seeing him, he was awestruck. Instead of presenting the petition he implored him, "Give me a command."
"Reach what you can, my child." Said the Father.
He calls out to him again, "give me a more difficult, more Cretan command."
To that he replies, "Reach what you cannot!"
This phrase drives everything that I do. It explains my risky decision to leave a stable career in one of the world's largest advertising agencies, and partner with Nadia to start an advertising agency.
This proved to be an adventure, a long and difficult and exhilarating one with many obstacles and many joys. Today we begin to see the fruits of our labor as we embark on another journey to build a branch of Add Chapter in Chicago.
It's my opinion that in our industry it is not our job to satisfy our clients, and this is contrary to common belief or even what we are taught. Rather, our job is to satisfy the consumer (our client's client). The consumer is the one that is purchasing and consuming the product or service, and they are the ones that we should be communicating with.
Our first agency was very successful but unfortunately, the success in Syria was short-lived, as the political situation continued to get worse we were forced to shut down Edge and move to Dubai to start from scratch. We had lost almost everything except our passion and strong desire to succeed.
We always thought of ourselves as brand builders, and knew that great brands are built by telling great stories. When we started over and established a new agency in Dubai we named it Add Chapter, it was the first chapter in our new story. Every story has chapters, as brand builders our task is to add to the stories to make them bigger and better, reaching our audience and keeping them interested.
Dubai was a brand-new story for us and the beginning of a story is always the best part, a rebirth, or as the Arabic poet Mahmoud Darwich puts it, "I want from love only the beginning." Although there are difficulties that come with starting something new there is also that sense of excitement, the beating heart, and the fear and anxiety that push us to the edge of our creativity. This is the excitement we feel with every project we work on, each one is a new beginning.
Add Chapter in Dubai became successful, and in keeping true to our nature of always pushing ourselves to the edge we decided to expand our company internationally. Our first choice was Chicago, where Nadia had lived for many years and considered her second home. Chicago was an easy choice, centrally located in the US, has an amazing cultural scene and architecture, a host of world-class museums, and is an accepting and diverse community. Of course, it doesn't hurt that at least 29 Fortune 500 companies are located in and around Chicago, in addition to manufacturing, printing, publishing, insurance and food processing companies also playing major roles in the city's economy.
We were confident that we had the drive to help us succeed in Chicago. We also had experience in different markets, working on a variety of brands and products with a multitude of clients reaching diverse audiences in several languages.
Today, the team at Add Chapter maintains the creative edge that we, as founders, established and have always believed in. In describing our environment, we could say that never being satisfied is one of the keys, as Jim Collins says, "Good is the enemy of great." We never settle for good enough for the clients to be satisfied, but strive to give them something that is great. We build long-term relationships with our clients by treating each brief as a new beginning. It's great if you are able to impress your client in the first few presentations and get them to sign a contract with you, but what we want to achieve is to impress them every time and for every brief we work on, keeping that tingling feeling of the beginning of the relationship alive.
Great, so let's dig a little deeper into the story – has it been an easy path overall and if not, what were the challenges you've had to overcome?
The question about a smooth road makes us smile. We have never felt for even one moment that anything we have done was easy. But the greater the problem the greater the solution. There are many problems and obstacles that faced us along the way and some we continue to face:
– Concepts are difficult to sell; what does it mean to present an idea and asked to be paid for it? An idea is not something that can be worn, or eaten, or even a clear service that can be quantified.
– The outcomes of our work are rarely seen immediately, it takes time, sometimes years to build a brand or a product.
– In many instances when a client asks us for a quotation they will also ask for quotations from other agencies that may not have the experience we do and may have lower prices than us, they may or may not put in the time and effort to understand the RTBs (reasons to believe), or identifying the USPs (unique selling points) of a brand that will eventually lead to more unique work. They may not take the time to discover the emotional and rational benefits that the target audience will perceive. As a result, justifying our prices becomes challenging. However, the more experienced and professional the client is, the better they are able to appreciate what we do. Most of our client is either a high-level marketing professional familiar with what an agency does, or they are adventurous and can feel the passion that we work with.
Of course, there were times we wished we had chosen any other path than to open our own agency like staying at our safe corporate jobs, or anything else. Those thoughts always fade, maybe because of big dreams, or maybe it's our tenacity that drives us to want to succeed and face our challenges.
There are also forces that create obstacles that are beyond our control. As we have experienced losing our first agency in Syria and having to start over in Dubai.
Samer adds: Who would have thought that my dreams would be dictated by what passport I carry, or where I was born? Things I have no control over at all. Everything I have accomplished, and all the success I achieved, I am still held back from travelling as a Syrian. I was denied a visa to Canada when we secured our first client there last year, and continue to risk being denied a visa to enter the US each time I visit the Dubai office.
Add Chapter Design – what should we know? What do you guys do best? What sets you apart from the competition?
A brand is collectively what people say, feel and think about your product, service or company, A strong brand is a collection of coherent ideas and experiences with a product or service over time. A great brand is a great story.
We are brand builders. Very simply we believe that great brands are great stories, and to be able to tell that story in a way that is interesting to consumers is what we specialize in. Stories can be told in many different ways, it's our job to figure out the best way to tell the brand story based on who the audience is and what the brand is looking to achieve. Each piece of the brand creates a piece of the story, starting from the brand concept, name, logo design, graphic identity, packaging design and communication concept and advertising. The more time spent building the brand properly the better the story will be and the more cohesive.
Each project we work on we see as a story that we are building or adding a chapter to. If we are designing a logo, or working on a communication concept we try to infuse an artistic touch, or a creative twist. Brands are everywhere, we are exposed to more than 5,000 in the course of every day, from the toothpaste to the sheets to our shoes, why not make those brands more relatable and visually appealing? Ultimately, we want to help differentiate the brand in the clutter.
Being a small creative agency we can offer personalized service to suit our clients' communication and design needs, while keeping true to our passion in art and the brand. All pricing is determined per project but our clients always get more than they expected, as we put all our efforts, international experience and attention to detail into every project. The level of creative work that we present is always on-par with larger international agencies, but with a lower price tag.
We enjoy being able to work on a variety of projects in completely different fields, today we might work with a restaurant owner trying to expand their reach and we might even help them develop a new menu item. Tomorrow we may work with a pharmaceutical company on new product package.
But our passion is to support non-profit organizations and various public service causes. In many cases these organization don't have much to spend on professional concept development and in many instances their communication falls short, so we donate our time when we can, and have supported different causes like the Women's Development Fund, UNHCR, and AIDS awareness among others.
"Great advertising is when you realize that what you have just seen or read (and enjoyed) was an ad." Add Chapter
What moment in your career do you look back most fondly on?
Nadia: It's a bit hard to say, there are so many moments I am proud of. The one that stands out is when we, as a fledgling agency, won our first big pitch. It was significant because at the time the company we were pitching to was the biggest in Syria, and all the international agencies were pitching for the same business. Not only did we win, the management team was so impressed with the presentation they didn't wait to notify us in writing, but told us right then and there that we had gotten the account. I was an amazing feeling.
Samer: My proudest moment was when I was sitting in the back seat of a taxi driving through the city to view billboards of our new campaign advertising the city, when suddenly the taxi driver (not knowing why I was looking at the billboards) turns to me and says: "aren't these billboards great? I was able to see the city in a new light after I saw them! They opened my eyes to things I had never noticed before, and made me proud to be here." I knew that our work had made an impression on him and made him happy.
On a more personal level, my proudest moment came when our names were written on the first international award presented to a communication piece out of Syria.
Contact Info: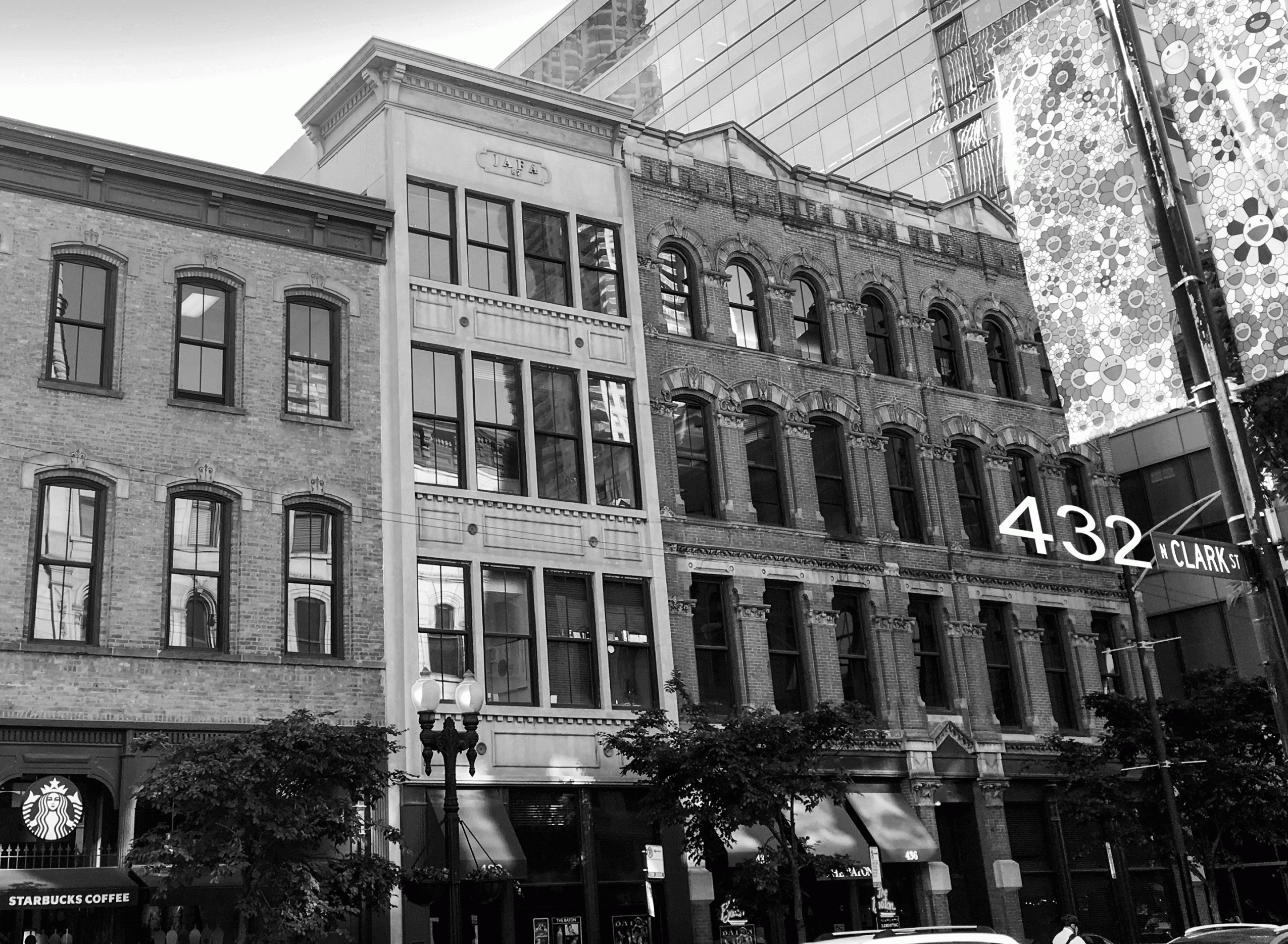 Image Credit:
All images taken by Add Chapter