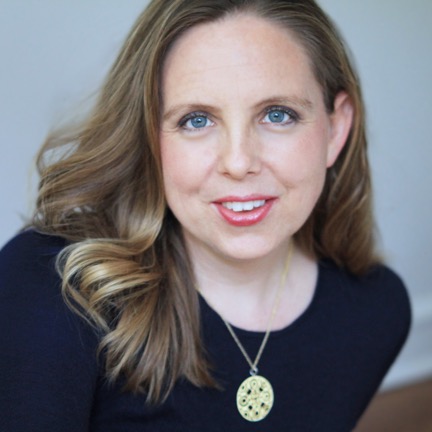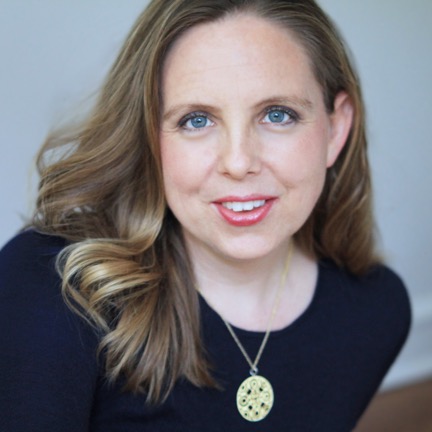 Today we'd like to introduce you to Meggie Smith.
Meggie, please share your story with us. How did you get to where you are today?
In my early 20s, I knew something was wrong. My emotional highs were too high and my lows were too low. I felt my feelings swing from excited to depressed in just a few hours. I felt totally powerless to manage what I knew were extreme reactions to minor occurrences.
I became scared, so I saw a psychotherapist. I thought I was bipolar or manic-depressive. I was afraid of my body's reactions to the world around me. I thought I needed medication and I knew I needed help.
The therapist I saw told me there was nothing wrong with me, which was clearly not true. So I saw another therapist and another one after that. Doctor after doctor told me these emotional highs and lows were ok and didn't necessitate medication.
But I knew my body, so I knew my symptoms were not caused by stressors associated with becoming an adult. I could feel the instability inside me and I was scared.
Finally, a friend of a friend recommended that I see her chiropractor. I heard she helped people with all sorts of problems. I had no idea how she could help me, but I was desperate, so I tried it.
I sat down in that chiropractic office, told her about my experience, and she understood! She agreed that I needed help and she said that based on what she found in my exam, she was not at all surprised I was feeling the way I was feeling.
I had found someone that heard me, understood me and could help me. I had found a chiropractor.
Over the next few weeks, I got better. My mood stabilized! I still had highs and lows, but they felt like reasonable responses to the world around me—not like an uncontrollable rollercoaster.
A few years later I quit my job in economic consulting to become a chiropractor. I knew how much chiropractic had helped me and I wanted to spend my life doing something I believed in.
The road from chiropractic patient to a doctor of chiropractic was certainly challenging. If chiropractic hadn't changed my life in such a profound way, I would have never made it through the rough times. When I graduated, everyone told me it takes five years to build a practice. FIVE years!?! I just survived a challenging four-year graduate program. The idea of waiting another five years for life to get easier felt completely overwhelming.
I tried many different avenues to speed up the process; I networked, marketed, started my own practice and worked for others. I was determined to use my skills to help others the same way my chiropractors helped me.
Building a business can be incredibly hard. It certainly was for me. I was lucky to purchase my current practice, Chiropractic First, in 2012 from a doctor who was moving out of state. Once I took over Chiropractic First, things began to fall into place. But I had been in practice for five years when I joined Chiropractic First. After all my attempts to speed up that five-year process, it still took five years!
Chiropractic First – what should we know? What do you guys do best? What sets you apart from the competition?
My practice specializes in mind-body care. We help people with anxiety, depression, digestive issues, migraines and all the other symptoms our bodies give us when we need to pay attention to our lives. Some of my patients have busy jobs, are incredibly busy with their kids, or caregiving for other family members. Others just know that something isn't right in their bodies. They know life doesn't need to be so hard. They often come to me for physical pain, but quickly realize that pain is their body's way of getting their attention about their mental and emotional stress.
Through chiropractic care, I help my patients manage stress better, have more energy and increase their ability to focus.
One of my patients said that after a few months of chiropractic, care she felt like she no longer lived her life like there was a tiger in the room. She realized that she had been living in a constant state of stress. And thanks to chiropractic, the immediacy of that stress was gone. Her life still had plenty of challenges, but she no longer felt under constant threat.
Whether its neck pain, back pain, headaches, anxiety or insomnia, our bodies use uncomfortable feelings to get our attention. As a chiropractor, it's my job to figure out what your body is trying to tell you and then help you respond to that information.
What moment in your career do you look back most fondly on?
I'm most proud of the times when people tell me they had a great weekend with their kids because of chiropractic care. Parents also tell me that they are better able to be patient and they feel less controlling as a result of chiropractic care.
At Chiropractic First, we also help a lot of children with behavior and mood issues. We help them feel calmer and focused. When a mother tells me that she and her child were finally able to have a nice weekend because they weren't struggling with behavior issues, I feel incredibly grateful that I could be part of that.
Contact Info:
Address: 1609 Suite A Chicago Ave Evanston, IL 60201
Website: http://www.chiropractic1st.com/
Phone: 8478691313
Email: wellness@chiropractic1st.com
Instagram: @drmeggiesmith

Image Credit:
Chiropractic First
Getting in touch: VoyageChicago is built on recommendations from the community; it's how we uncover hidden gems, so if you know someone who deserves recognition please let us know here.