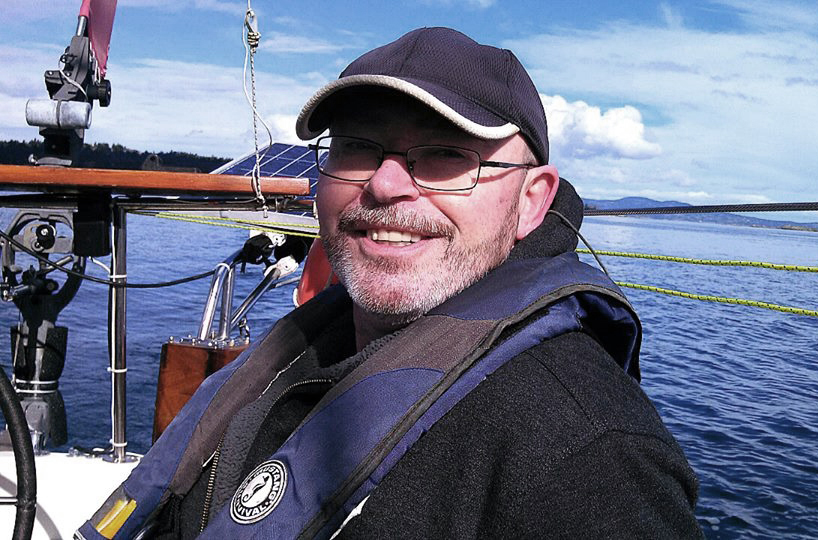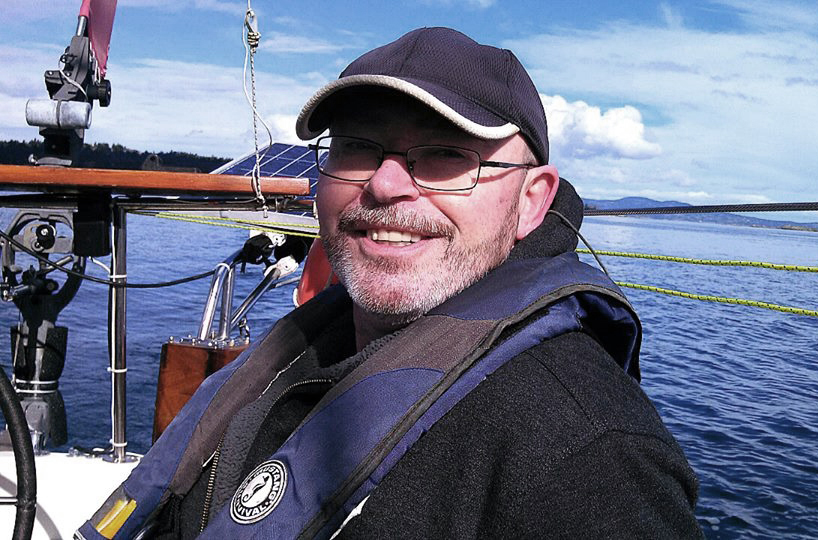 Today we'd like to introduce you to Mark Heine.
Every artist has a unique story. Can you briefly walk us through yours?
I'm a second-generation artist, and my apprenticeship began at birth. I spent my young years wandering my father's massive warehouse studio, watching teams of sculptors, mural artists, architects and fabricators working on mammoth projects. They worked in concrete, fiberglass, stained glass, plaster, wood and paint, and they were the team that clients came to when nobody else could do the job. It was an eccentric collection of wildly creative artisans from all over the world – and all done under the watchful eye of my father, Harry Heine, who oozed creativity in everything he did. It was artwork measured by the yard and the ton. Even our family holidays were spent touring the great galleries of the world. We wandered the streets of London, Rome, Paris, Berlin, Athens, Beijing and Hong Kong, sketching and painting, often with a group of students in tow. My father eventually moved on to fine art and became one of the world's premier marine artists. The only person in North America ever elected to the Royal Society of Marine Artists, he showed for years at the Tate Gallery in London, England. He showed me the ins and outs of that world, as well. In my Grade 12 year, I won the 1979 Lieutenant-Governor's Art Scholarship, which put me onto my own path.
I'm nearly 40 years down the rabbit hole, and still descending. I feel like a free diver. As I grow in experience, each breath takes me to new depths. But the deeper I go, the more I want to stay there. I'm living in a void between two worlds: one outside, one inside. On Mondays, I take a deep breath and slip below the surface to explore, spending my week in the gleeful solitude of my studio, writing and painting. Then along comes the weekend, when I'm forced to resurface and reconnect with the outside – but not for a breath. The opposite. I breathe easier in the depths. My early career was spent freelancing in the applied arts, working with talent agents in North America and Europe for clients such as Disney, Microsoft and Sony. A novelty from those days, my art now circles the globe, appearing on 42 different postage stamps for various countries. Twelve years ago, I made the transition to fine art. Over the past few years, I've been represented by galleries in New York, Los Angeles, Denver, Seattle and Vancouver. And also in Victoria, B.C., Canada, where I live with our two daughters and my wife, creative collaborator, editor and love, Lisa Leighton.
Please tell us about your art.
I paint figurative realism. The human form is, in my opinion, the most difficult and complex challenge for an artist. Underpinning that challenge are the technical considerations that face every artist. But the overlay, for me, is the most interesting aspect. And that comes from the nature of human interaction.
As humans, we have developed acutely tuned conscious and subconscious body language, posture and expression. How we interact with each other is crucial to survival and is at the core of all culture. I call this the "social aspect." These social aspect instincts vary from person to person, depending on his or her experiences, upbringing, religious beliefs, and personal joys and pain. This diversity creates a personal reaction as distinct as a strand of DNA. I see this social aspect complexity as an unlimited, mysterious resource for reaching deeper and connecting with my emotions and those of my audience. And with figurative painting in particular, because it is "us," the connections are critical if the work is to resonate.
Writing has long been a key component of my creative process. I've come to realize that I'm a storyteller, be it through words or paint. Six years ago, I turned my writing and painting toward fiction, and my first book is now at the copyedit stage. Sirens is a work of fiction in the genre of magical realism, intended for the young adult audience. There are now 52 paintings in my "Sirens" painting series, many life size or larger. Each work represents a key moment in the book. My intention is that the paintings will both illuminate the book and stand in their right as an art show to accompany the launch of the book. I am already writing a sequel.
Fiction has given me license to envision a hidden world within our current reality. Seven-tenths of our planet is covered in water, but we know more about outer space than we do of the world below the surface, which was evolving for 400 million years before the first flipper ever set foot on land. We are the newcomers here. Yet all species, above and below, suffer as the planet groans under the weight of our suicidal behavior.
Brought to life in text and paintings, Sirens is a love story, full of deception, desperation and sacrifice, set in our real – but here, mostly imagined – world beneath the surface. It's a cautionary tale, but the underlying theme is hope for our future. The story is built on a contemporary reinterpretation of the infamous femmes fatales made famous in Homer's Odyssey. The story brings ancient Greek mythology face to face with the rich and mysteriously similar spoken legends of the Indigenous Coast Salish Peoples of the Pacific Northwest coast. The art drives the writing and the writing inspires the painting. The combination of these two distinct disciplines affords me a unique approach to both.
According to the United Nations, the number one threat we face as a species is global warming. Our historical (and largely still-current) behaviors are not just unsustainable, they are quickly becoming irreversible. As a society, we rush to the aid of those facing disaster that is beyond their control. The story of Sirens asks the questions: how would we react if the survival of humankind was suddenly taken from our control? What if WE are the ones facing disaster, right now? Because we are.
Evolution is the process of adapting to survive. Sirens is about human evolution. We must evolve in our thinking, or perish as a species. We've all heard the science, and our minds have become numb to it, even rebellious against it. But rather than the mind, I've chosen to focus on the heart. The problems we face are social, and I believe that popular culture is the most effective way to create social change. Writing and painting are the tools I have at my disposal to work toward that end. Through storytelling and the popular genre of magical realism, I hope to help inspire environmental stewardship and more sustainable thinking in the open hearts of the young adults who will soon inherit this world.
What do you think about conditions for artists today? Has life become easier or harder for artists in recent years? What can cities like ours do to encourage and help art and artists thrive?
My work is very much a hybrid. Am I a writer who paints, or a painter who writes? Can the paintings be called illustrations if the words are my own? This is breaking the rules, but as we know with art, there are no rules. I believe that art is communication. In terms of changing roles, much of what I see in contemporary art has little or nothing to say, and I find that both frustrating and disappointing.
It's the artist's job – whatever kind of art that may be – to tell the truth as he or she knows it. I strive to create an unobstructed vision and a clear, unpretentious communication of my thinking, through my realistic technique. I have found that bending and breaking traditional "rules" in terms of content, composition and viewpoint has given my work a distinctly rebellious, individualistic spirit. And it takes us all to the edge of comfort. But that's integral in setting the imagination free.
International events are a very big influence on my work. In fact, my Sirens project was born of protest. The northern Pacific Coast setting of the book is very intentional. Living on an island, I've spent much of my life on the water, even putting myself through art school as a fishing guide. I've grown to love it deeply, and I want to protect this pristine setting and our lives in it for the future of our children. This is one of the last truly wild environments on the planet. But in recent years, this coast has faced, and continues to face, an enormous threat: big oil is forcing through pipelines that will bring raw bitumen (oil sand), the filthiest oil in the world, to our coastal ports, which will bring hundreds more massive tankers here each year. But this is not oil … this sinks. One spill can destroy vast tracts of not just beach, but ocean floor as well, with no possibility of clean up. Quite apart from the inevitable environmental disasters, the recent $4.5 billion investment by the Canadian federal government in the aging Trans Mountain pipeline, which when updated will total nearly 20 billion. It will shackle our economy to fossil fuels for years to come, when it could instead be used to help move Canada toward a cleaner, more sustainable energy future. As I said, WE are the ones facing disaster, and the threat is here and now.
How or where can people see your work? How can people support your work?
You can find more information about my Sirens book and samples of the painting series on my website at: www.mheine.com Click the "Friend the Studio" button and send me a message. We will send out an email notification when the book becomes available. You can also find me on Facebook at www.facebook.com/mark.heine.1232, and on Instagram and Pinterest.
My artwork is available for purchase at Abend Gallery in Denver, Colorado (www.abendgallery.com) and at the Peninsula Gallery in Sidney, B.C., Canada (www.pengal.com). I am also featured in online galleries Artsy, Galeria artelibre, and Art Renewal Center. Just search "Mark Heine" on those websites.
Publications and online forums include Beautiful Bizarre Magazine, Hi-Fructose Magazine, American Art Collector Magazine, The Guide Artists Magazine, The Artist's Magazine, The Creators Project, Poets and Artists Magazine, Magazin'art and International Artist Magazine.
Contact Info: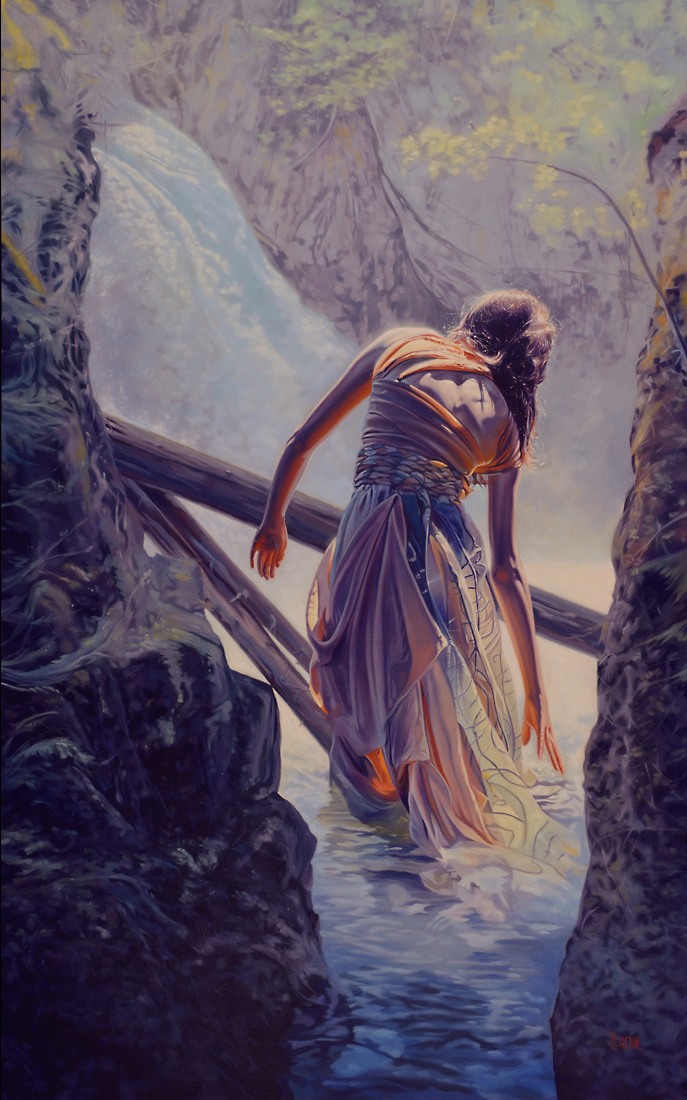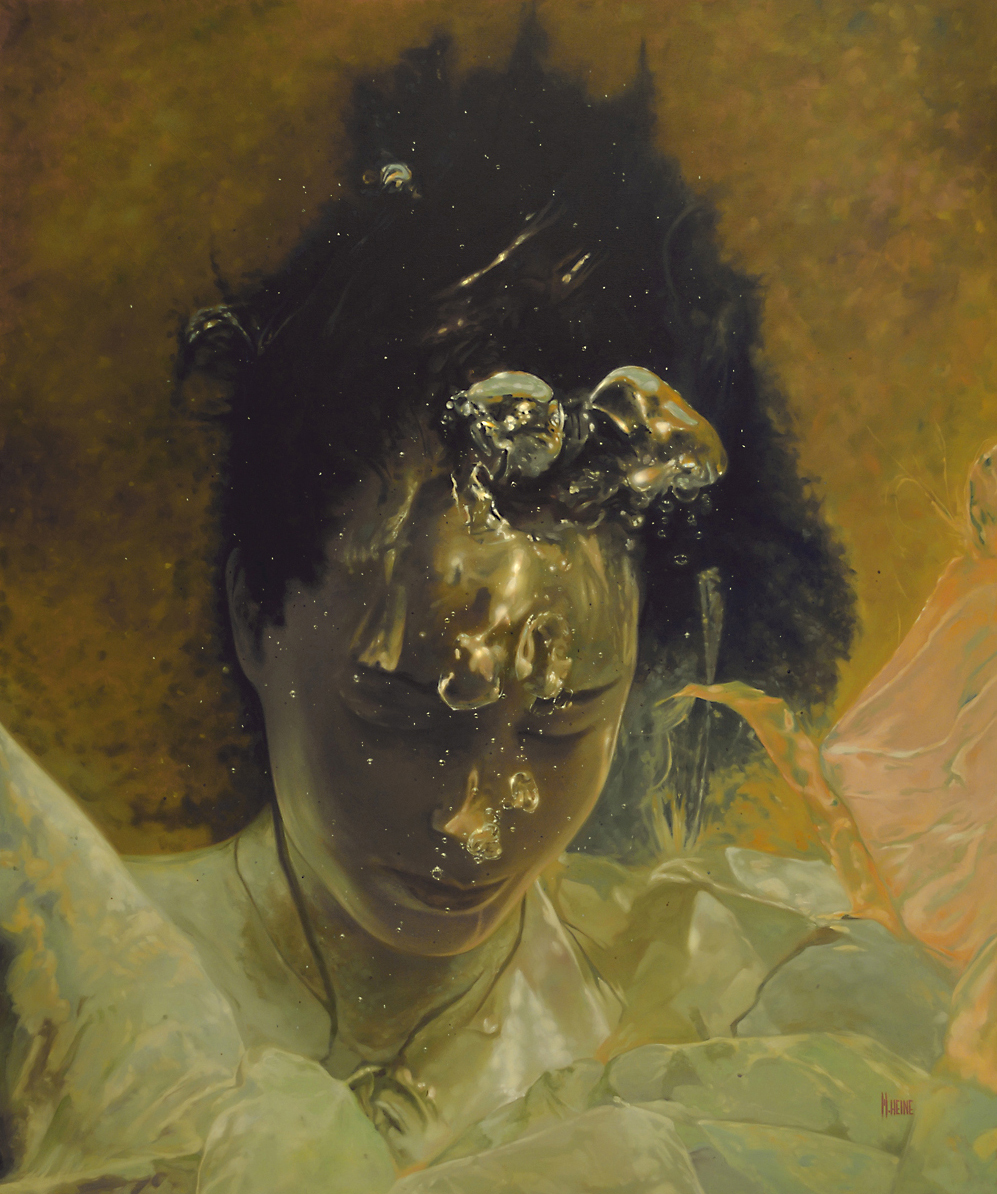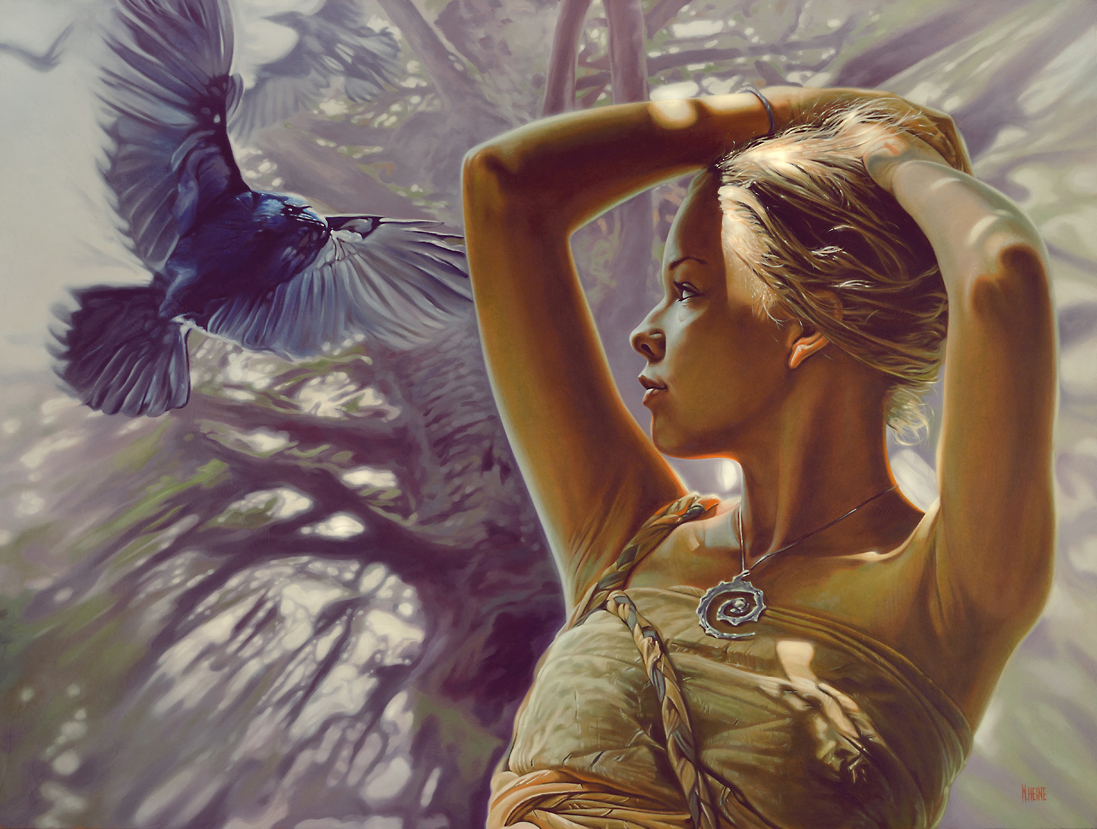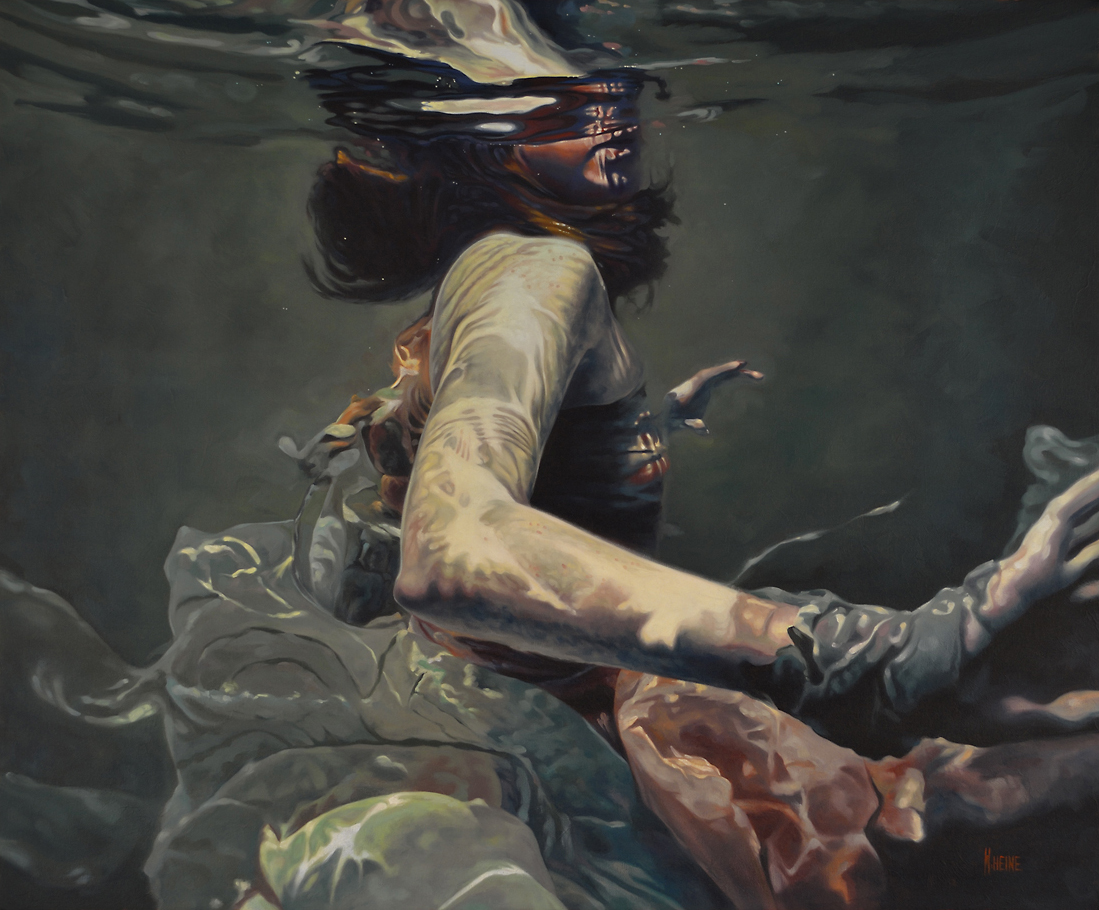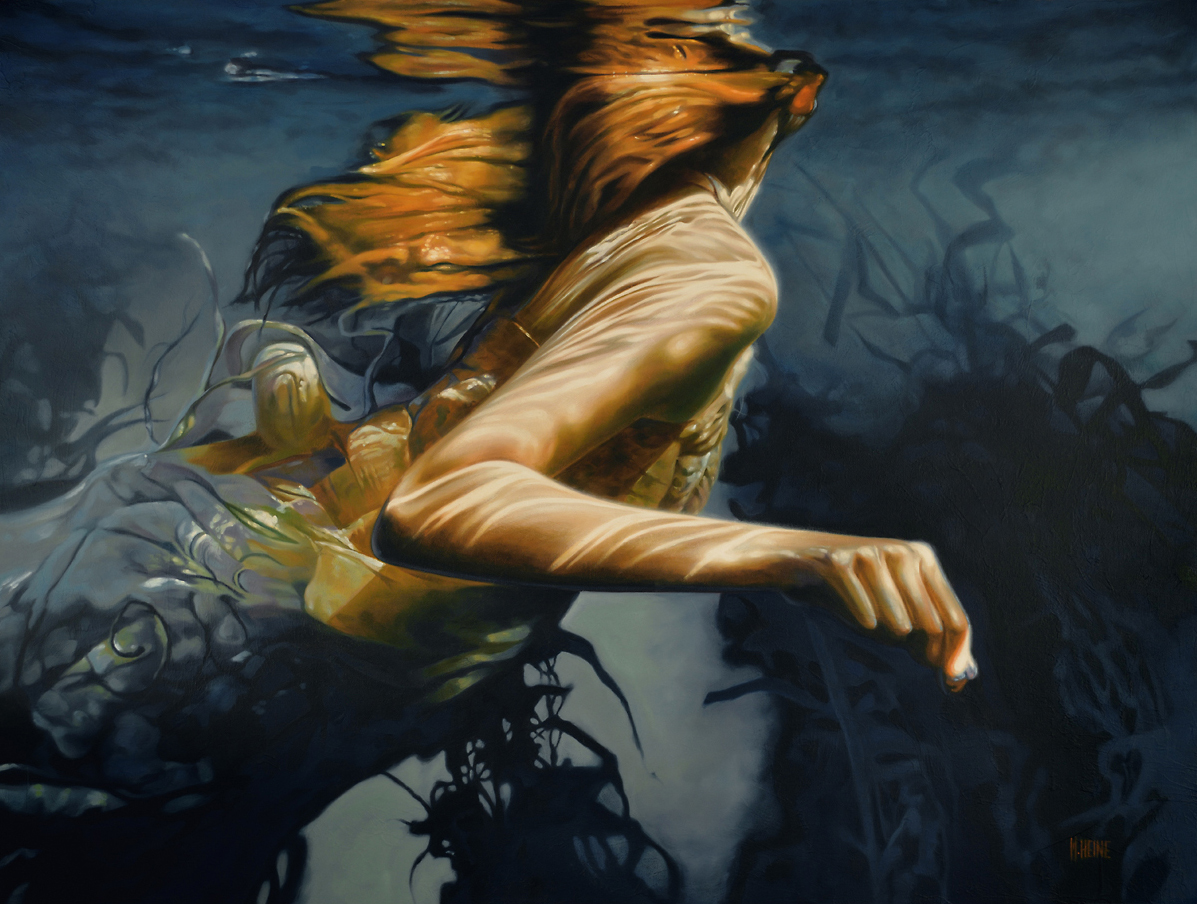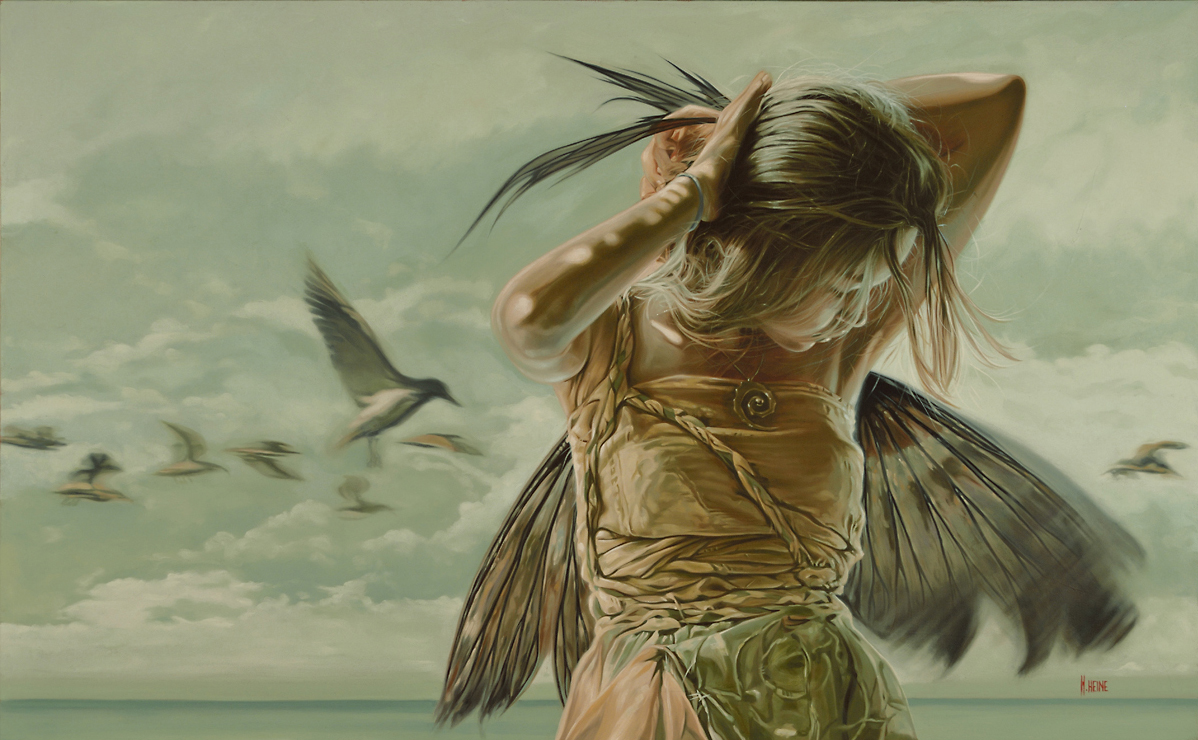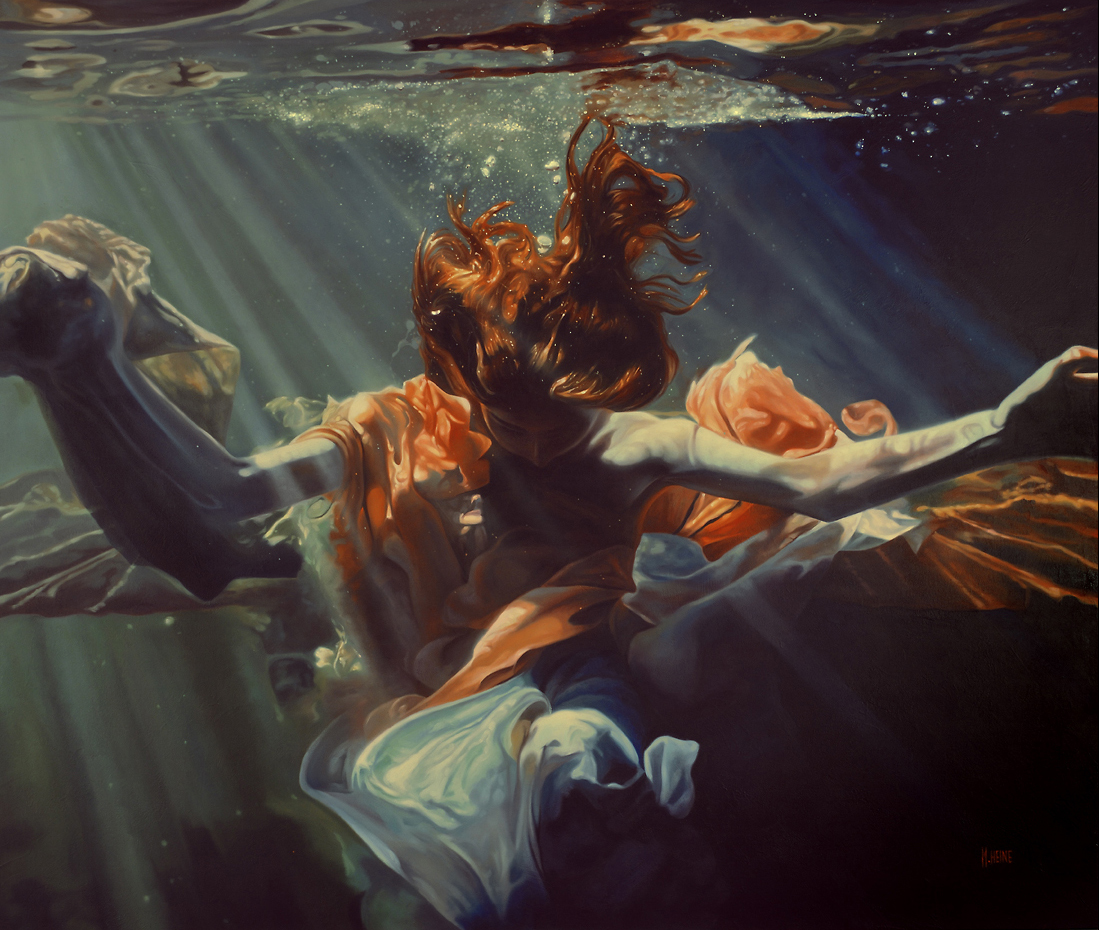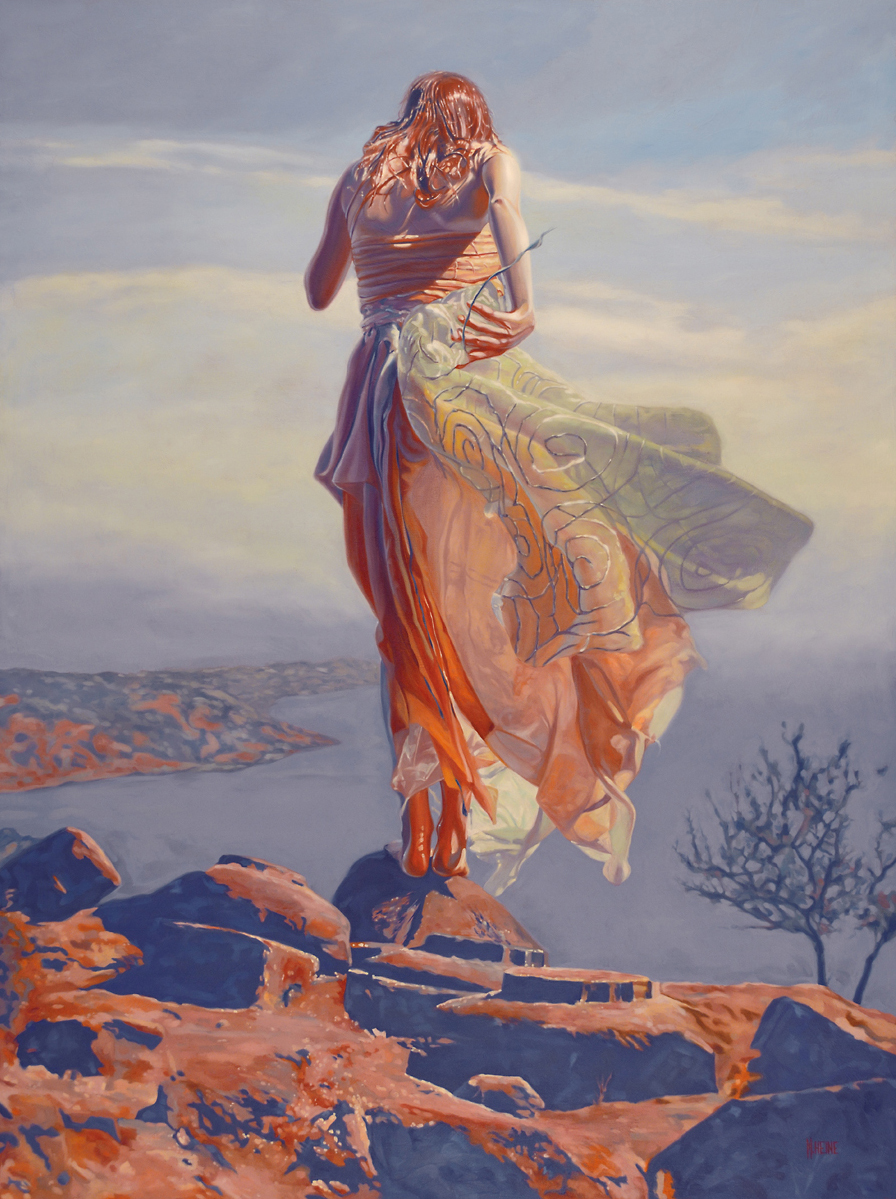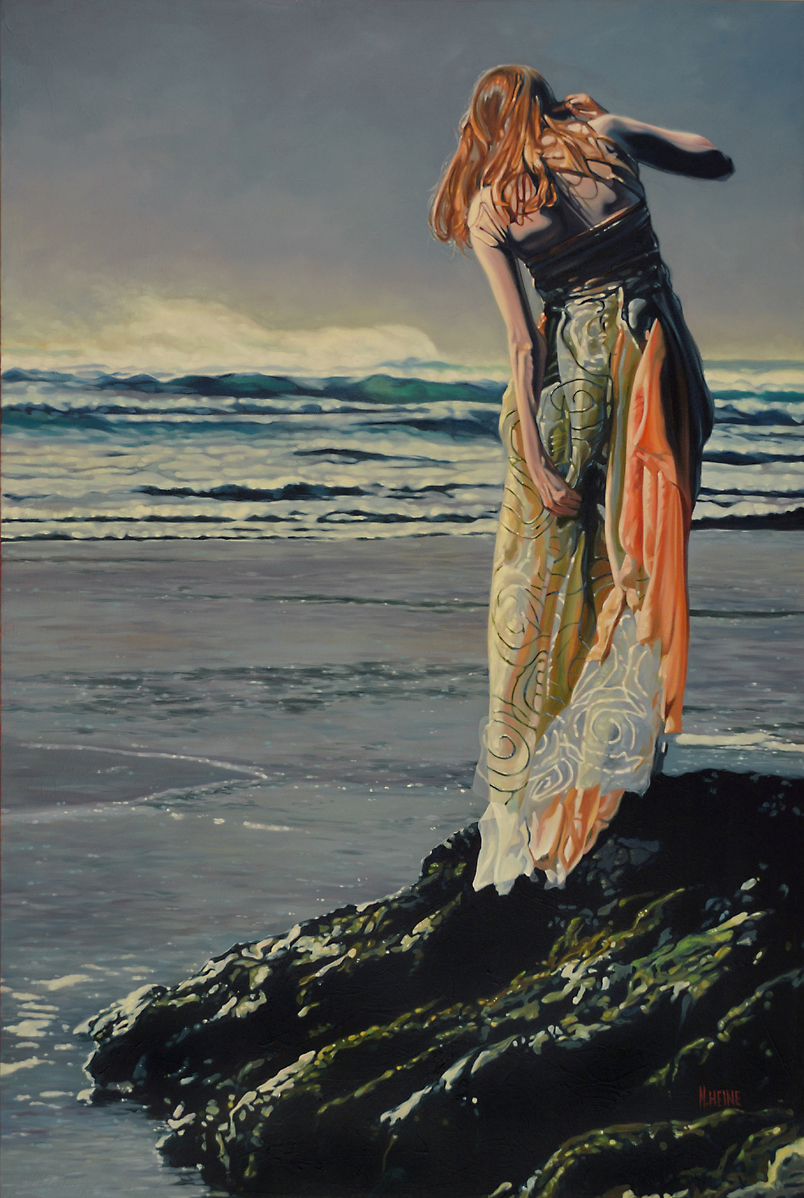 Image Credit:
All paintings have been done by Mark Heine
Getting in touch: VoyageChicago is built on recommendations from the community; it's how we uncover hidden gems, so if you know someone who deserves recognition please let us know here.