Today we'd like to introduce you to Marita Valdizan.
Thanks for sharing your story with us Marita. So, let's start at the beginning and we can move on from there.
I'm always thinking that God created me to be a creative person. To share, to give hope, to color people's lives. I'm a curious person, and I'm always looking for new goals in my art creations. I have always been passionate about creating, and I also love experimenting with different mediums for art. The technique I am using now, with a simple crochet hook and wire, gives me the tools to be a mom and an artist at the same time. All my life I researched about what art technique makes me a unique artist. So I feel I found it! I started taking art classes when I was 9 years old. Painting and sculpture mainly. My mother and father were teachers. They always inspired me to be a teacher and give to others. So I started teaching my first air dry ceramic classes at the age of 12, to adults and children. It was an amazing experience. In those years, I  knew I wanted to be a teacher. After high school, I continued studying arts. I took a lot of side jobs to support myself while studying. I had jewelry parties at my home to share my new clay jewelry creations to my friends and family. After a few years of studying arts, I realized that I might not be able to make a living from my art, so I took a job as an office receptionist at the Supreme Court of Justice in Peru. Every day, I heard people's stories about being in very difficult situations. People who don't have any help. I worked there for over three years. It impacted my art, so I stopped creating. I had days I named, "Days 0". I had several "Days 0". I was only able to help people by giving them a handkerchief to dry their tears. It was too much for me because I couldn't help them more, and I had health issues with my spine because of the stress. Finally, I left, and I started again looking for my days with numbers, "1,2,3", and more days filled with colors and inspiration. I could focus on my art again, so I participated in an art contest in my country and was able to get a scholarship to be an arts and crafts teacher at Cetpro Maria Auxiliadora with Mrs. Elena Torres and other amazing teachers too. I studied at the Peruvian Institute of Jewelry and Art. My husband worked in Brazil so  while he worked, I took arts and crafts classes to create art soaps and candle sculptures. When I went back to Peru, Mrs. Elena gave me an amazing opportunity to show my knowledge about candle sculpture technique on a Peruvian art TV show!
Years later, I married, and I had a beautiful daughter in Puerto Rico. I started again making jewelry using air dry ceramics to sell at jewelry parties in my home. I moved to Wisconsin where I volunteered a couple of times at the local Children's Museum. I had a great opportunity to lead an art project there!  The theme was about Peru, so I created a big painting, and I felt proud to teach all the adults and kids who came about my country. During that week, over one hundred children (including my lovely daughter) participated in filling it in with different techniques like stencils, fingerprints, etc. We celebrated on July 28 (Peruvian Independence Day) with all the kids that helped to create this wonderful art which was exhibited at the museum in 2007.
Years after, my family and I moved to Tennessee, and I was able to participate in local art show in Memphis. Two of my paintings were donated in local towns. You see, I always traveled! Then I went back to Peru for two years and taught polymer clay and resin jewelry designs workshops. I studied the Peruvian stitch technique to create wire crochet jewelry directly from Juan Pacheco, the creator of the stitch. When I was done with the workshops, I felt I found my artist self. This one of a kind technique let me be mom and a unique artist!
Finally, I was back to settle down in Naperville, IL. I've been a member of the Naperville Art League since 2014 and taught metal crochet workshops for over four years. During this time, I worked on a unique wire crochet wearable art exhibit at the gallery which featured a different theme every month. I was honored to be selected for a show called "Women" at the Aurora History Museum. I couldn't believe it! It was my first big exhibit in the US!! The show featured local women artists from Illinois.
The technique with wire and crochet hook is one treasure I found. I don't need a special space to make it. I love to do wire crochet demonstrations and show people how easy and fun the technique is!
Overall, has it been relatively smooth? If not, what were some of the struggles along the way?
Language has been an obstacle for me in the past, and it has affected my life and business. I remember my first sales at local art shows. I only said to people, "Hello, how are you?" and if the people started to talked to me, I couldn't answer them about anything other than the theme. I worked hard to have good pronunciation, so people could understand me clearly. I am still improving my grasp on English by taking classes twice a week through the College of DuPage in the mornings when my kids are at school. I'm lucky to have Mrs. Melissa Zaboth for an English teacher. She helped me with my pronunciation and writing too.
Periods of family health and stress have come and gone in my life, and my art creations gives me therapy and positive energy to get through those times.
Please tell us more about your artwork, what you are currently focused on and most proud of.
Teaching is one of my passions. I like to motivate my students to create their own jewelry designs from the first workshop. I really enjoy seeing the work of those who have learned with me. I started my classes by asking what hand they use to write with and I am happy to teach with both hands. I have fun teaching them. They know I'm available after class to contact me by email or WhatsApp so they send me pictures of their new creations. I love to give them advice, and seeing their creative growth gives me great joy.
As an independent artist, I work directly with  the local art galleries and participate in exhibits and fine art shows that allow me to sell my work.
I have won several Merit Awards from DUPAL (Dupage Art League) and NAL or (Naperville Art League).
I had my first Solo in the US in 2017 at the Gallery 200 in West Chicago. The exhibit was named, "Metal Crochet Expressions ( Three Years of  Inspiration)".
After it, the Crochet Guild of America gave me first place for the wearable art category.
I love to share my work in progress using social media; such as: Instagram and Facebook.
I like when followers are intrigued what is the next step and they ask me questions about it. I love to do metal crochet demonstrations to show the Peruvian Stitch Technique at the local art galleries and Fine Art Shows. I also teach Metal Crochet Workshops at the Naperville Art League in English. At Gallery 200, I teach in English and Spanish, as well.
What are you known for, etc? What are you most proud of as a company?
My custom jewelry designs and art pieces all are reflected in the colors, textures, and variety of materials I use. My creations are characterized by a wide palette of colors in them. My objective is to show meaning in each piece I create, and for each person who chooses my artistic products to feel like they were designed especially for them. My designs are unique and are not replicated.
I am proud of my business when I feel the satisfaction and gratitude from someone who is happy to wear or purchase an art piece made just for them. As I stated before, as much as I attempt it, the pieces do not come out the same.
Last year, I received the Premio Gran Estrella de Plata a Trophy Award in recognition of my Metal Crochet Art Work. I was acknowledged by Juan Pacheco, Neoancestral sculptor, who is the creator of the Peruvian Stitch as the only artist in the world using  the technique in Mixed Media application.
This year, I got the Bronze Medal in a Fire Mountain and Gems and beads Metal Contest (fashion accessories category). I made, with wire and crochet hook, a wearable art brooch named: "The Marvelous Spatuletail of my Dreams"
Recently, I met an amazing woman: Jacqueline Camacho Ruiz,  who inspired women thru magic wolds. She asked me to created 27 mixed media art. I named: The flower of the inspiration. She gave them for the 27 authors from the Today's Inspired Latina Volume V. This is my first wire crochet big project!
I made recreations of a logo used by companies using a mixed media wire crochet technique. I am still working on custom orders and a wearable art for next season's collection.
What sets you apart from others?
All my life, I worked to be a unique creator. I hope one day to make big sculptures with wire and crochet!  It probably will happen when my kids are grown. Now, I feel good with the metal crochet technique. I have always been interested in improving myself with that medium and others. It is a challenge to balance being a mom and an artist. My family named me "The Spider-Mom." People are often surprised when I tell them I always carry a spool of wire and a crochet hook in a small bag for when I am feeling inspired or when I am working on a project. My creations are made with a lot of thought in mind and an extensive amount of time. My projects begin with a simple idea and develop into something beyond my control. My family is a great part of my inspirations.My husband and my kids are big contributors to my success.
I spend several hours a night researching and creating while my kids are sleeping. Sometimes, I work while waiting to pick them at school or where they need me to wait for them. To start a creation takes me hours and days researching at the library, internet, etc. Once I feel that I am ready to begin, I start to sketch my next mixed media, wearable art and/or sculpture. To use a wire crochet technique, I design as many geometric shapes and abstract shapes as I need to join to create an original piece. I am always finding new ways to improve my technique by using different supplies, like fabric, resin, acrylics, crystals, kitchen foil, etc. Different sizes of a crochet hook, gauges, and kinds of wires. The last wire I used in mixed media was LED. I crocheted them with copper wire together. Every day, I take pictures of the work in process. I share them online. I like when followers guess what I am doing That is fun for me because I give inspiration to my followers everyday. Taking pictures and videos of my work in progress is very important to me because all my creations are always different. I don't spend all day at the studio, so when I am outside, I check the pictures on my iPhone, and I do a zoom of them to check if something needs more work to be perfect. Sometimes, if it's not good, I take it apart and start again. I love the process and learning from my failures. Finally in the quiet of the night while my kids sleep, I can feel the powerful energy emerging in the creation of my work. I join the little pieces I crocheted several days ago, like a puzzle. It's at that moment when I create a big piece!
My art pieces have some of my Peruvian heritage, and it has taken me years to achieve my goal. Of course, there are always ways to improve my technique and I still wait for that moment when everyone around can experience a little bit of Peru. My creation is inspired by the Nazca Lines, named "8th Mystery." To create it, I used LED, fabric, copper wire, and a crochet hook to join them. I feel really proud of my creation.
I made 6 wearable art pieces inspired by the Nazca Lines too. Those are a collection I'm still working on for my next Solo in 2020.
I love what I do and every thought that is put into my creations makes me feel great.
I feel good to inspire others to know that they can also be an artist and have fun in the process of the ups and downs! No one tells us life is easy, so I always repeat, "My mistakes be my best teacher."
Making art brings me therapy, and it also allows me to express my feelings using the bright colors to give light, inspiration, good energy, happiness, peace, and hope. I am blessed because with my art I love to give my art creations as a donation to fundraisers. I'm always thankful to God and to my family and friends.
Marita's Art currently exhibit at Gallery 200 in West Chicago, Naperville Art League, Dupage Art League,
Fine Art America (https://fineartamerica.com/profiles/marita-valdizan.html)
Esty (https://www.etsy.com/shop/MaritaValdizanArt).
Arts Dupage:  https://www.artsdupage.org/artist/marita-valdizan
YouTube Channel:
Marita Valdizan Art
https://www.youtube.com/user/maritawaalay
Contact Info:
Website: www.waalay.com
Facebook: Marita Valdizan Arte
Twitter: @waalayart
Instagram: @maritavaldizan_art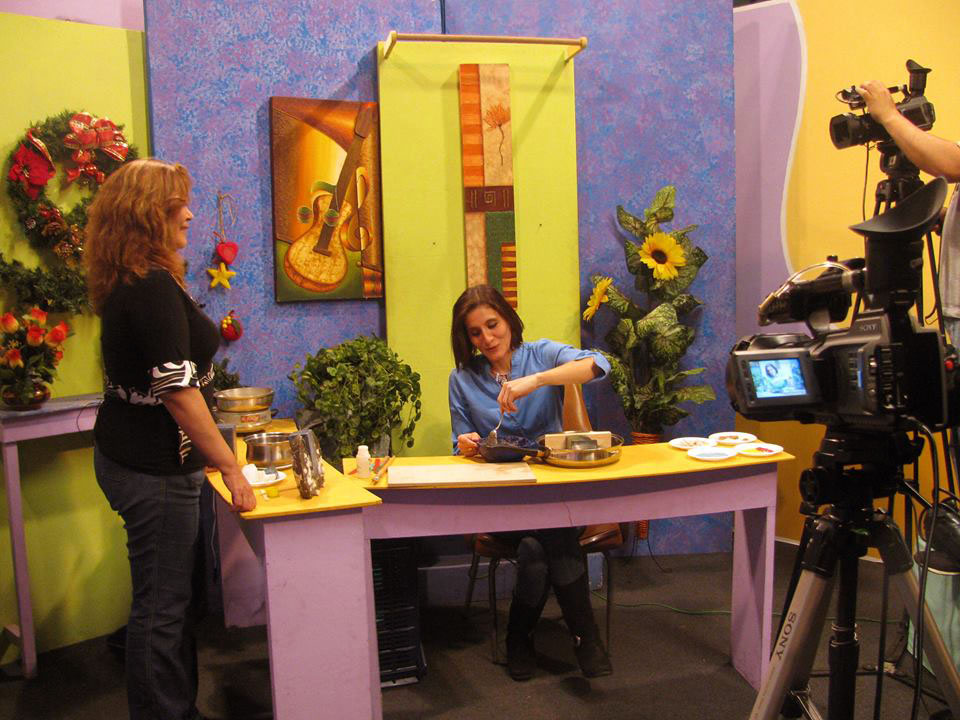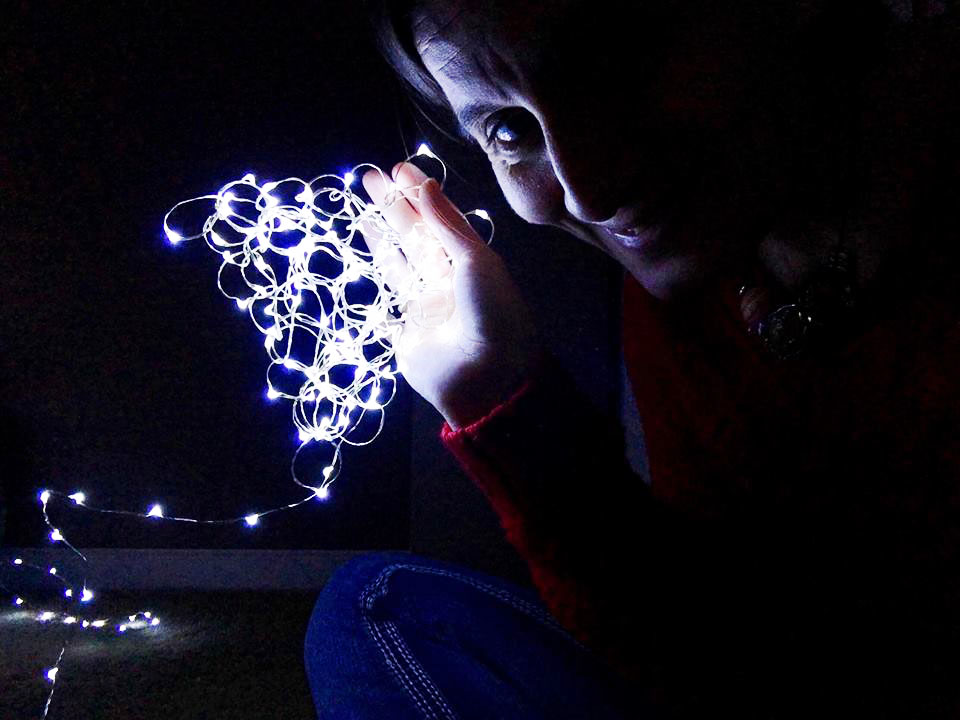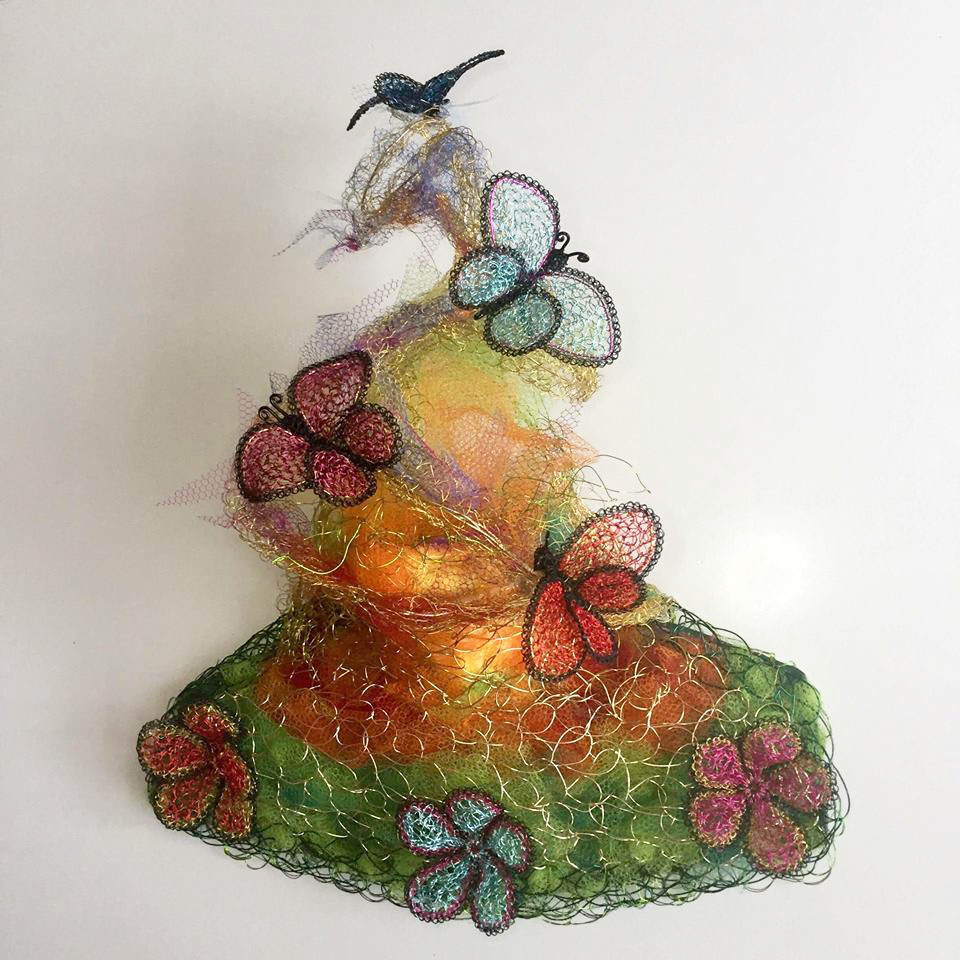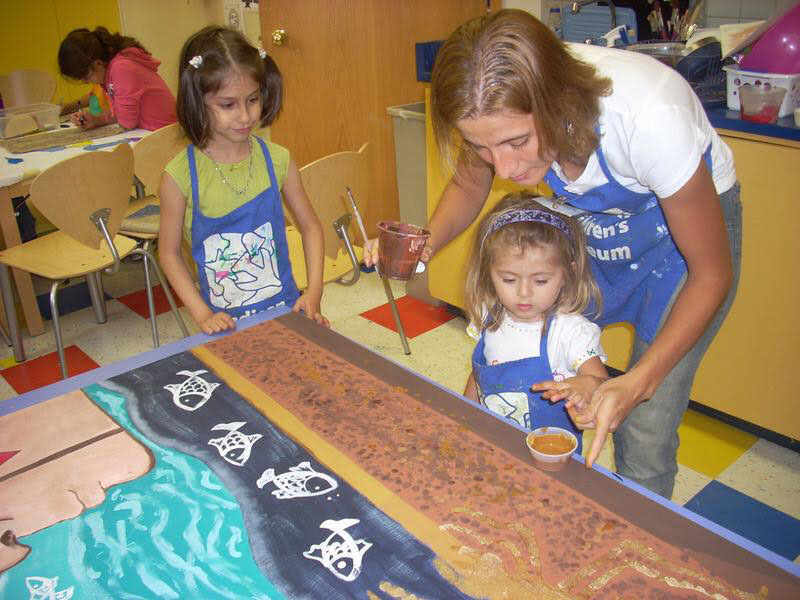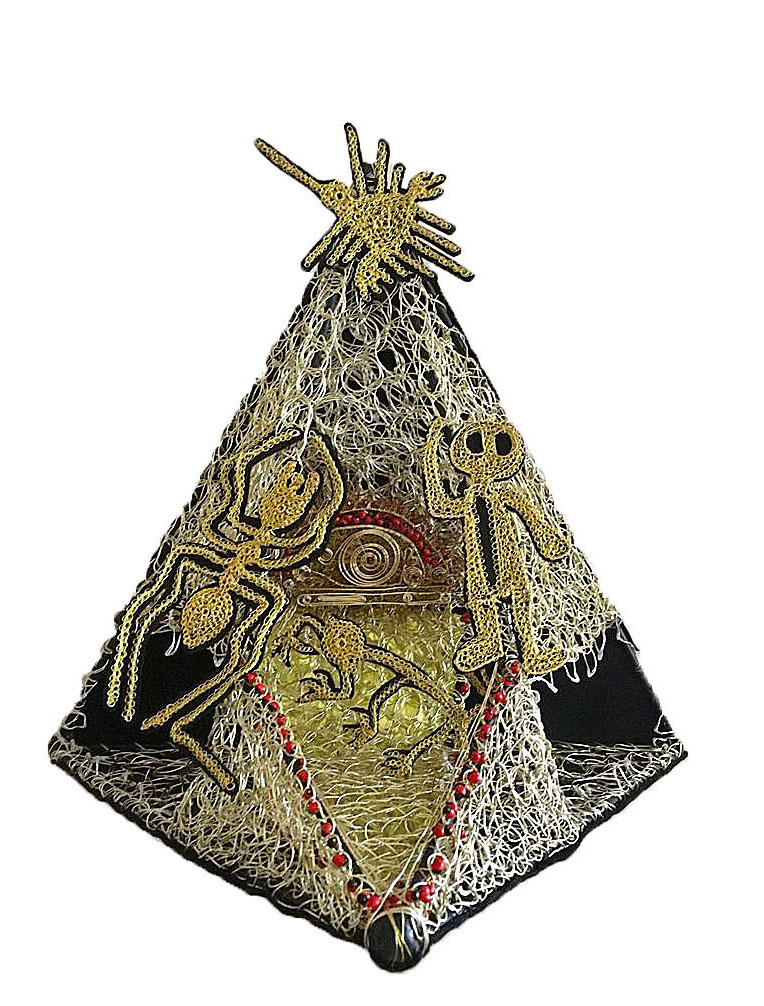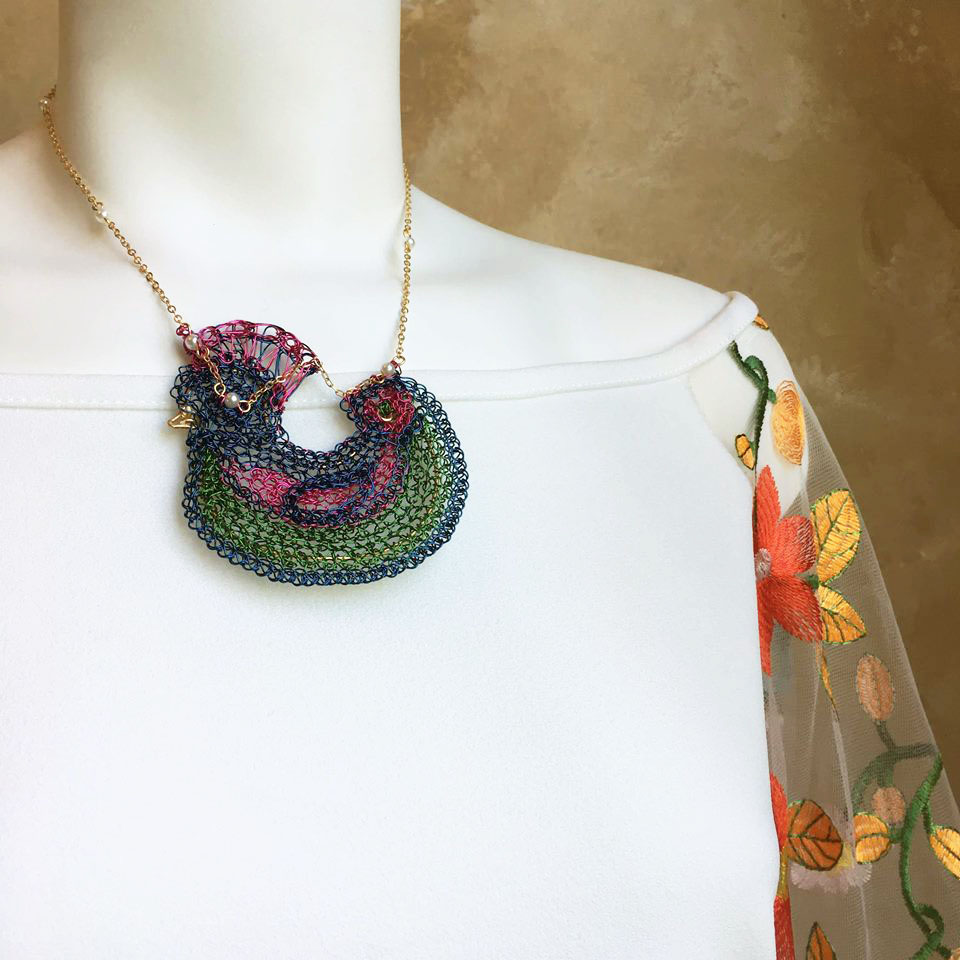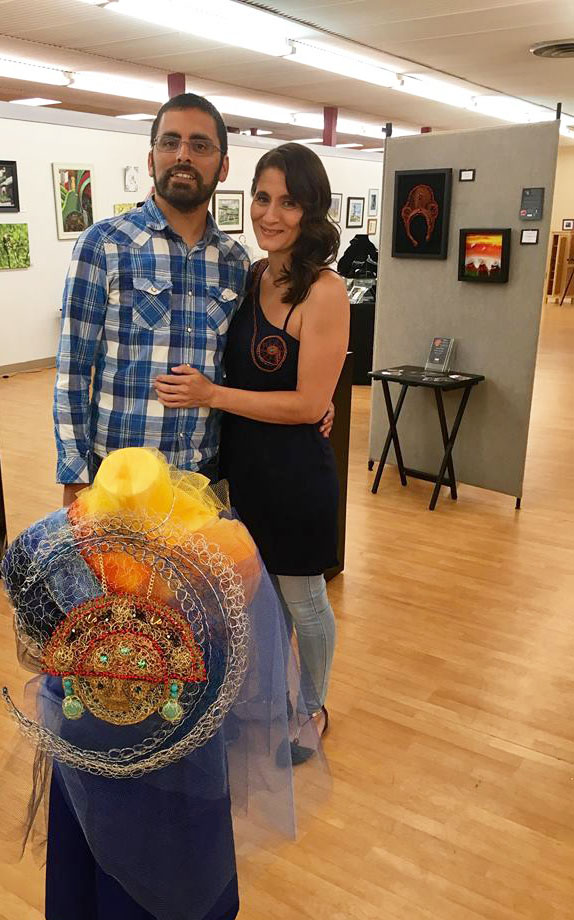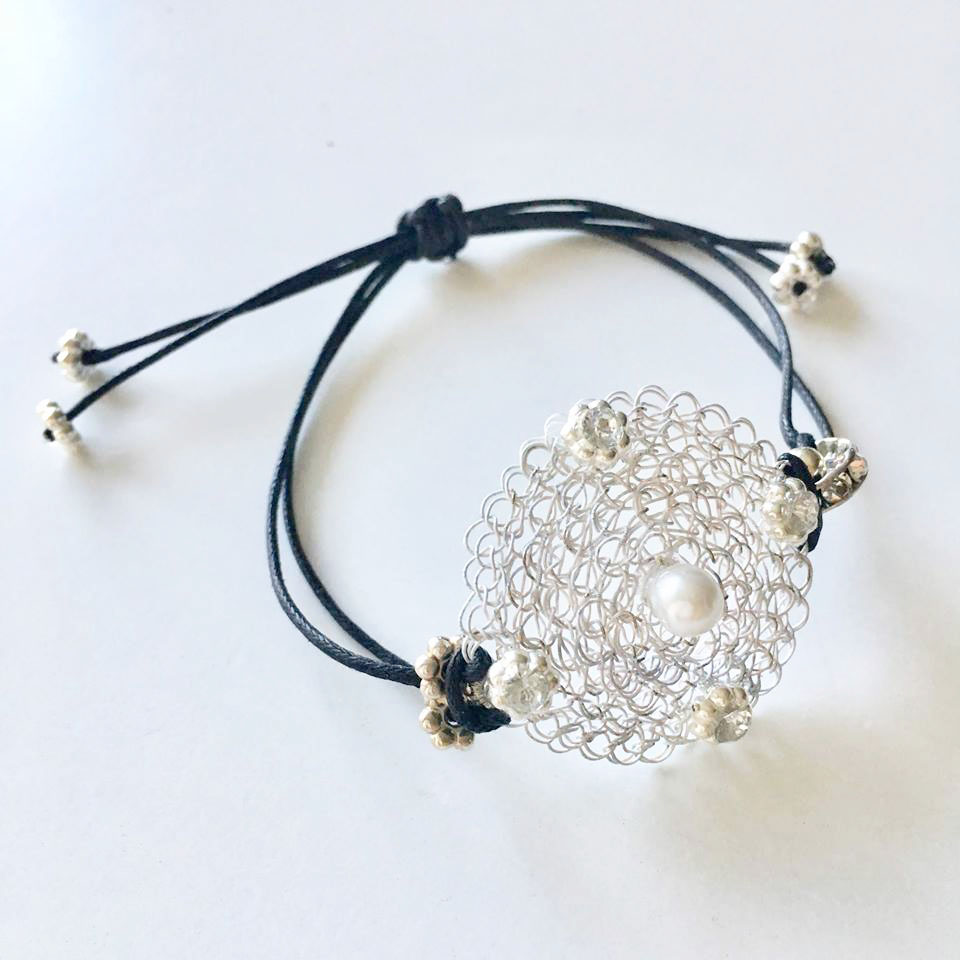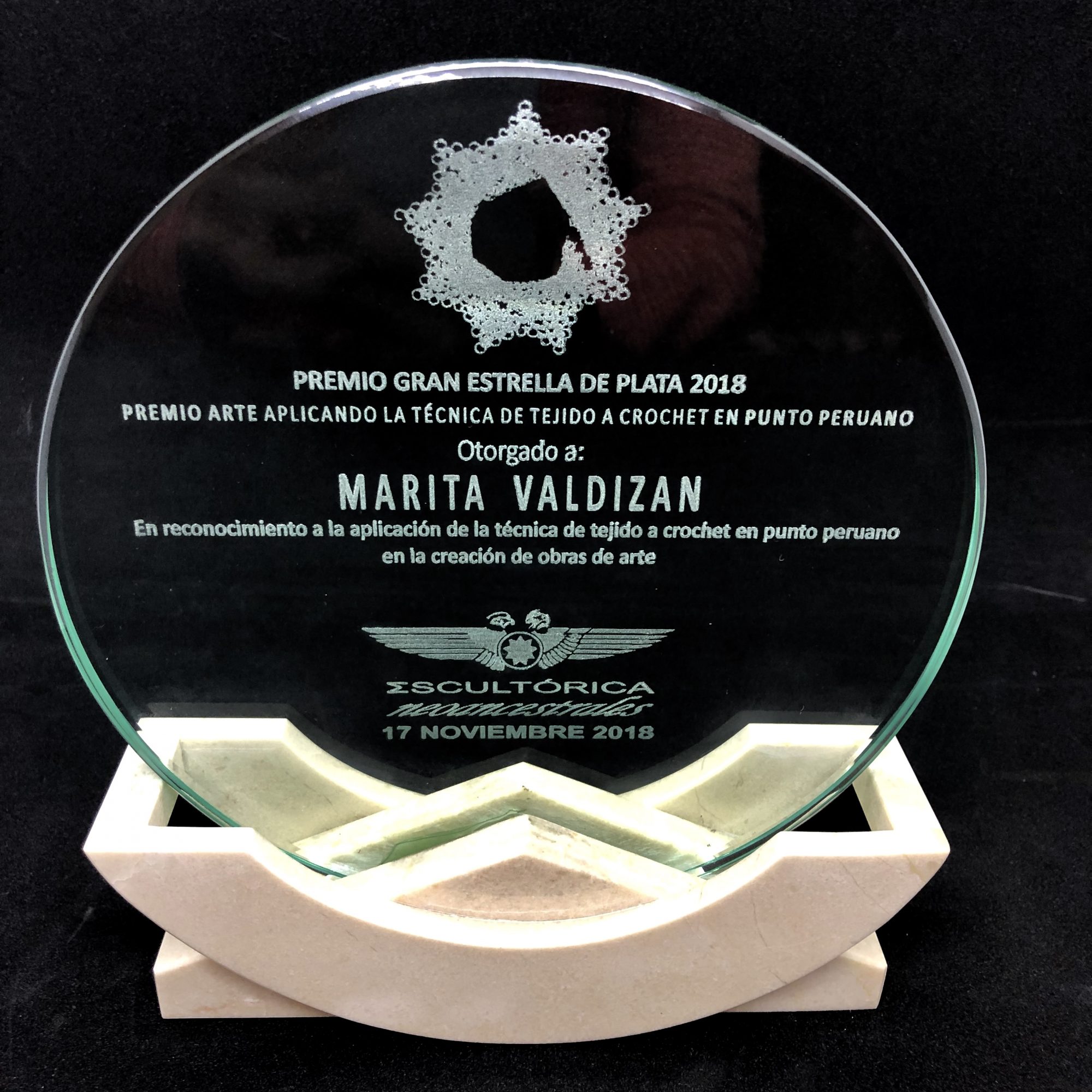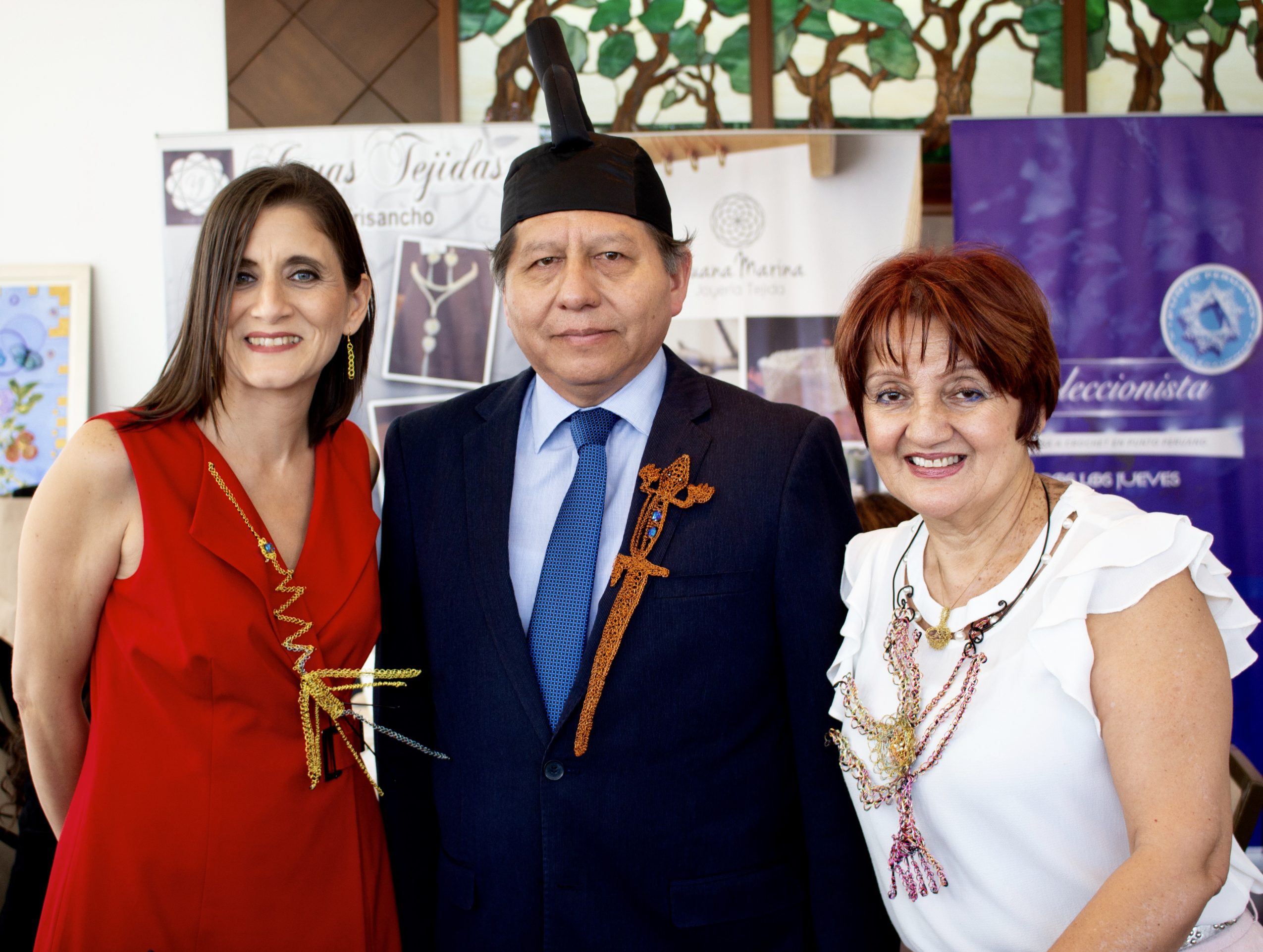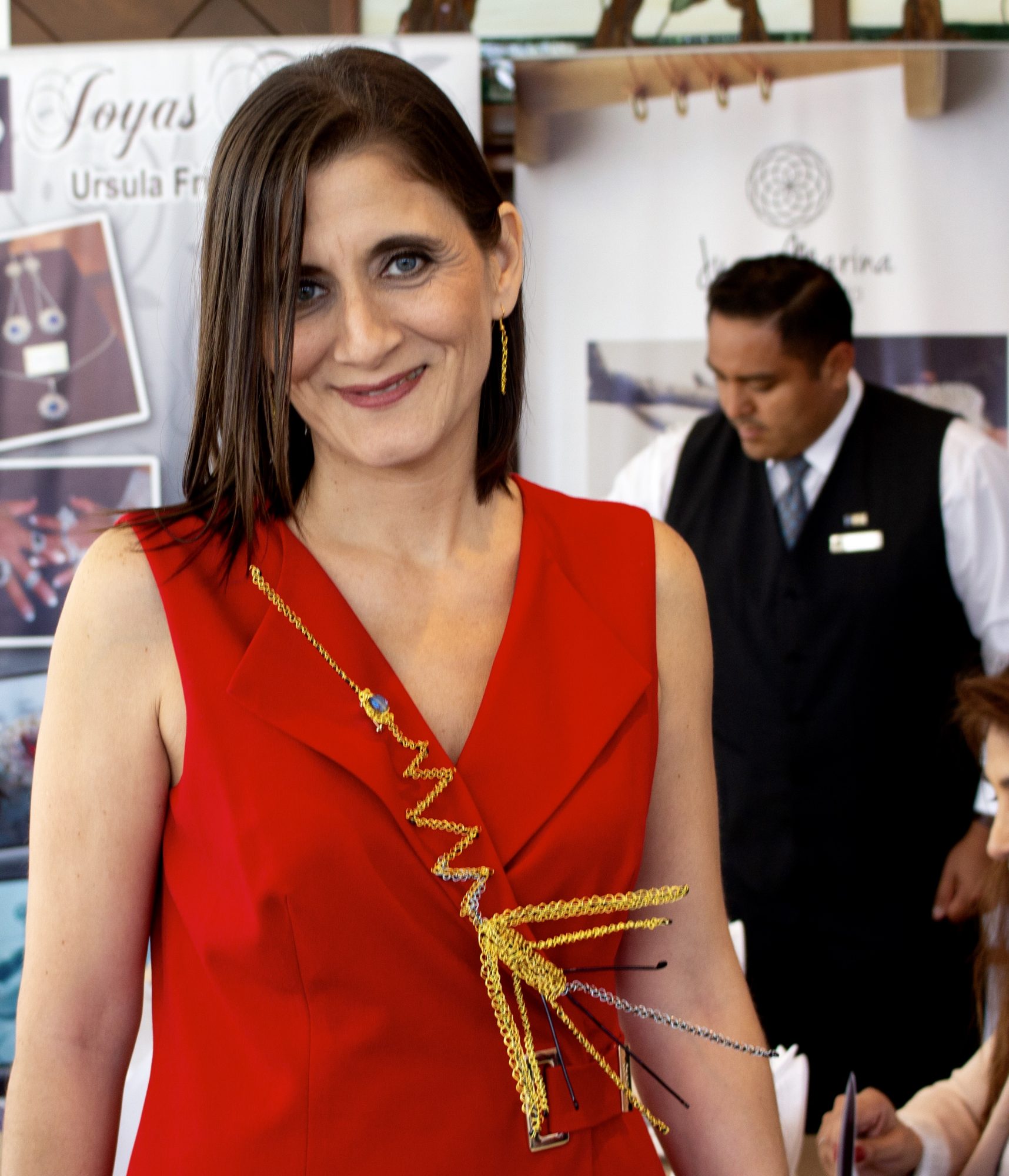 Getting in touch: VoyageChicago is built on recommendations from the community; it's how we uncover hidden gems, so if you know someone who deserves recognition please let us know here.