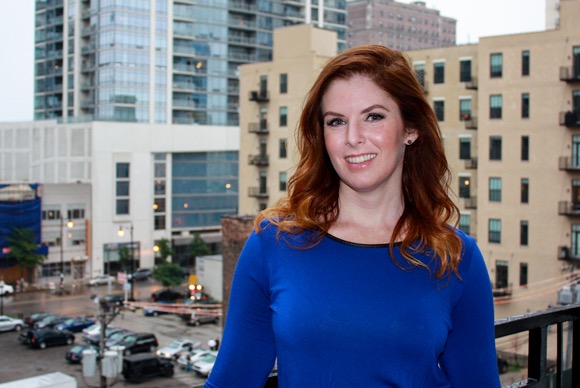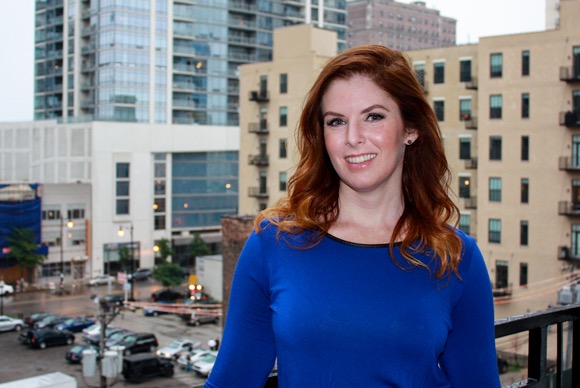 Today we'd like to introduce you to Lindsey Wander.
Thanks for sharing your story with us Lindsey. So, let's start at the beginning and we can move on from there.
Several years ago, I was offered several Math and Science Teacher positions at Middle and High Schools in California. However, before plunging myself into the credentialing program, I decided to accept offers to be a Long-Term Substitute Teacher to help me decide if this is the occupational route I wanted to follow. I was employed as a Substitute Pre-algebra Teacher at a Junior High, as well as a Tutor with Club Z Tutoring and Huntington Learning Center. I devoted11 – 14 hours each weekday to the education of children ages 7 – 15. While it required a lot of my energy, I derived a great deal of enjoyment connecting with these students and watching them improve. It led me to make the decision to finally become a teacher, and I sought to obtain my Single Subject Teaching Credentials in both Biology and Chemistry, via a 1-year internship credentialing program with National University. I then completed six years of teaching mathematics and sciences to Middle and High School students. I loved having my own classroom and seeing my "kids" everyday, inspiring a passion for learning within them while discovering new and creative ways to teach complex subjects. When I moved to Chicago in 2011, however, I did not find a school that allowed me as much freedom to teach, and thus I decided to pursue tutoring full-time. Six years later, my thriving business has served hundreds of students and employs a handful of tutors. While based in Chicago, we utilize technology to offer live services to students all over the world. We help students with their academic subjects, preparation for standardized tests such as the ACT, SAT, HSPT, GMAT, and TOEFL, with applications for college and scholarships, and even with resumes and job interviews. Since I miss the classroom, I have also worked as an Academic Consultant at a couple local schools, assisting teachers and students with improving their Mathematics and Science comprehension, as well as at Tribeca Flashpoint Academy downtown as an adjunct mathematics professor. Every day that I spend with my students, I realized that I had made the best career choice possible.
Almost 8 years ago, I graduated with Magna Cum Laude from the Smittcamp Honors College at California State University, Fresno. I now possess a B.S. in Biology with an emphasis in Ecology and Evolution, as well as a B.A. in Chemistry. During my four years of college, I participated in various research projects outside of the classroom with the subject matter ranging from plant genetics to aquatic ecology to forensic science.
In the fall of 2006, I completed employment with Camp Edison located in the Sierra Nevada Mountains as the Environmental Education and Forestry Intern. While there, my creativity and independence as an Educator grew. I was responsible for inventing imaginative outdoor programs and activities. I created the "Kid's Korner" with a large hand-painted a nature scene and 20 different nature-oriented hand-outs geared towards different ages groups ("Seeds, Saplings, and Trees"), with the intent to keep children active and thinking about nature even when they were not attending one of my programs.
Just prior to beginning at Camp Edison, I returned from a four-month backpacking excursion across South East Asia. While there, I volunteered to help teach English to girls ages 6-10 and 13-15 to gain additional instructional experience. Prior to that, I completed a six-month position as the Environmental Education Officer at the largest outdoor center in Northern Ireland, The Share Center. My job was to raise awareness and action in a wide variety of environmental issues at the business and public education levels. I was the first to help The Share Centre add Environmental Education as the third tier to their Outdoor Adventure and Arts Centre. I ensured that they had the necessary tools and knowledge to practice what they wanted to preach. For instance, I sourced funding for an organic sensory garden. I helped design this garden so it was not only sensory (with an area to invoke each sense and bring people back in touch with nature), but so it was also useful in displaying the artwork of local artists, it provided a large green area for people to relax and play, it was easily accessible for disabled employees and guests, and it could tie in with the nutrient cycle and plant life lessons of their future Environmental Education Program (waste -> compost -> herbs and vegetables -> our food -> waste . . .). This is just one example of the many complex projects I undertook in Northern Ireland.
Before my adventure in Ireland, I spent two summers working as a Field Research Technician in the Olympic National Park, Washington helping to run a research project aimed at uncovering the causes for the dramatic decline of the endangered Olympic marmot in recent years. The Olympic Mountains are very steep and are classified as the only temperate rainforest in the United States. So our many two-week backpacking excursions to various remote alpine meadows (marmot habitat) were extremely strenuous and wet. With this job, not only did I learn about several different and interesting backcountry research techniques, but I also discovered the skills necessary to survive far from civilization. From this experience, my love and respect for nature flourished.
Between my two summers backpacking in Washington, I was employed as an Environmental Educator at Shaver's Creek Environmental Center in Pennsylvania, where my job was to educate children of ages 3-18 via a variety of techniques. My most enjoyable experience there was being the Learning Group Leader of Outdoor School. Each week all the 5th grade students from 2 to 3 schools would come to reside, learn, and play at our camp. I was responsible for the supervision of the 12 – 15 students in my group and the two counselor aides. With the aim to make the students' outdoor experience memorable and fun, I delivered the 3 hour long lesson plans (Discovery Hike, Nutrient Cycle, Water Cycle, Living Things, Explore the Night, etc) as well as administer free time activities (volleyball, basketball, scavenger hunts, etc), special events (i.e. surprise Wacky Olympics), and campfire skits and songs. I really enjoyed getting to know the children at the camp for such an extended period of time, and seeing them learn about the world around them while still having fun. This job is what convinced me that I wanted to become an Educator.
Overall, has it been relatively smooth? If not, what were some of the struggles along the way?
As a small business owner would say, there are daily obstacles I must overcome. But perhaps nothing compares to the leap I made when I chose to leave the classroom and start a business from scratch in a new city across the country from my family. I left the security of a bimonthly paycheck as a teacher to spend my days posting fliers around campuses, advertising my tutoring services on any online site I could, and teaching myself new concepts so that I could broaden my expertise. When requests starting coming in, I took any student, any subject, and any location. You need to prepare for medical school? No problem (break out the old college textbooks and re-teach myself). You live one hour away and I don't have a car? No problem (jump bus to bus till I get there, studying along the way). While it was a struggle, what made it all worth it was the joy working with my students brought me. I knew I had found my ideal career – one that allowed me to teach, work with kids, and make a difference in the world while also permitting me to be my own boss and have the freedom to travel – and I knew the obstacles were minor compared to the rewards.
WorldWise Tutoring – what should we know? What do you guys do best? What sets you apart from the competition?
WorldWise Tutoring is unique because of our dedication to create lifelong learners. We work to inspire a passion for learning by motivating students to take risks, build on their strengths, and utilize individualized skills to overcome their weaknesses. Our goal with all students is to not help them only succeed in the topic at-hand, but to also give them the tools necessary to succeed in any topic, even without the help of a tutor. Thus, WorldWise Tutoring is known for tutors who can help students with anything (kind of a "one-stop-shop"). While our tutors are extremely knowledgeable and experienced, what gives them the ability to help their students across curricula is the modeling and implementation of learning tools personalized to the needs to each student. Our motto "A Personalized Approach to Lifelong Learning" serves as a reminder that each child is unique and fully capable of success.
What is "success" or "successful" for you?
Growing up, my mom told me "You're going to hate your job anyways, so just chose something that will make you money." The mathematician in me realized how nonsensical this was. Something that takes at least ⅓ of the time in your life is bound to have a major impact on your emotional well-being. I decided from a young age that I wanted both financial security and personal satisfaction from my career. And for me, that is the definition of success. While I am by no means rich, I am comfortable enough that I do not have to stress about everyday bills. But, perhaps more importantly, I am paid in the gratitude expressed by the parents, students, and tutors I work with. The joy that my job brings to me makes me feel like a huge success.
Pricing:
$475 for 5 hours of GMAT/GRE/MCAT/UKCAT/LSAT test prep
$375 for 5 hours of ACT/SAT test prep
$325 for 5 hours of HSPT/ISEE/SEHS test prep
$225 for 5 hours of TOEFL/IELTS test prep or ESL tutoring
$60-80/hr for academic tutoring (subject-based)
Contact Info:
Website: WorldWiseTutoring.com
Phone: 559-803-9848
Email: Lindsey@WorldWiseTutoring.com
Instagram: WorldWiseTutoring
Twitter: WorldWiseTutor
Getting in touch: VoyageChicago is built on recommendations from the community; it's how we uncover hidden gems, so if you know someone who deserves recognition please let us know here.