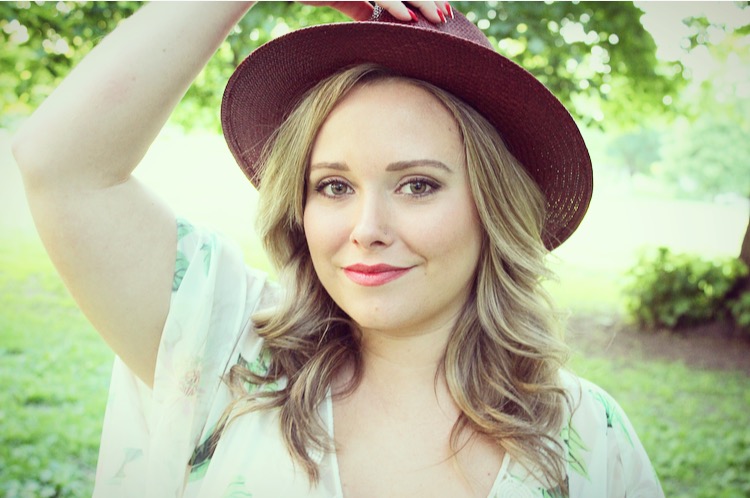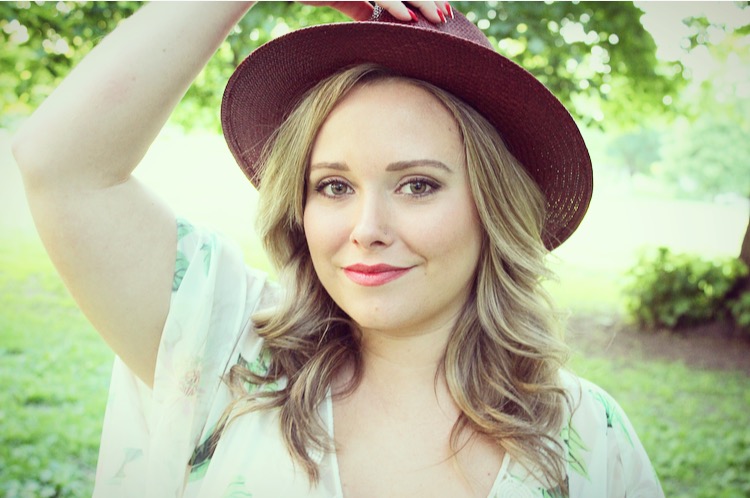 Today we'd like to introduce you to Lauren O'Connell.
Lauren, can you briefly walk us through your story – how you started and how you got to where you are today.
My intrigue with Astrology dates back to when I was a little kid listening to my Grandmother, who does Western Astrology, palm readings, hand writing analysis, and has a mouth like a sailor, tell me how I was "an old soul" and was going to be "all over the place" (a nice way of saying that I'd be lost AF with what to do with my lovely life). And as I got older, things like, "you shouldn't date him, your charts are too similar". I grew up Catholic and went to Catholic school, quite the juxtaposition of two incompatibles. So, I only was able to have these anticipatory moments with my Grandmother at Christmas when we would visit her. And it wasn't until college that I met other people that were open to these things.
It wasn't until 2015 (Hello, Saturn Returns!) that I started learning how to do readings myself and putting into practice what I was always so intrigued by, and thought was oh-so weird and hilarious about my grandmother growing up. When you go through your Saturn Return, which happens between the ages of 28-30, depending on your chart, it is when the big "Ah-Ha moments" or shifts happen. It's no coincidence that it is when most people make big career shifts, relationship shifts, start businesses, go through life altering moments (good and bad), and question their purpose during this time. During mine, I finally learned to stop worrying about what people thought and followed my intrigue. Turns out that when you do that, that's where the magic happens.
Now, not a day that goes by that I am not looking at a chart, watching Astrology videos at length, or researching. And let me tell y'all, I have never focused on anything at this length or this passionately in my life. I simply love doing it and can't get enough. There is endless layers and I am always learning. We are all told to find something that you love doing, or as I like to ask – "What keeps you so sucked in that you forget that you need to eat or poop?" (Because, c'mon y'all, those are the two best parts of the day, am-I-right?) For me, that's Astrology.
Great, so let's dig a little deeper into the story – has it been an easy path overall and if not, what were the challenges you've had to overcome?
The business side of things has been pretty smooth. Turns out, a lot of people are searching for answers to things and want to learn about themselves. Thankfully, the world is at a shift point where mindfulness and spirituality are becoming more and more mainstream and less "woo-woo". I have found that if you are authentic and support other people in the community, connections will come naturally.
One struggle is that I have a very full life and I am still working out how to be clearer about scheduling and availabilities. Many people come to visit Chicago on a weekend and, understandably so, go to Yelp to look for something fun to do in the moment and reach out to me. I am usually out of town for one of the million weddings I have to attend, (hello 30!), enjoying time with friends or decompressing. Reading someone's chart can be pretty draining and I have to be in the right mindset to do it… being hung-over from too much wine after a wedding is definitely NOT the time to be in the zone for example, ha!
A main struggle comes more on the personal life front. A lot of people in my life think Astrology is bogus and that I've gotten into too many "weird" things. But I'm still the same gal I just, for the first time ever in my life, have found something that has stuck and seems completely right…despite some people thinking it's completely ridiculous. I'd argue that if you find passion in something that causes you to loose people over, based on their opinions and not your character, and you still have passion for it… you're on to something. Thank you to the friends that have embraced my inner weird!
Alright – so let's talk business. Tell us about The Modern Astrologer – what should we know?
My goal with The Modern Astrologer is to bring a fresh and fun vibe to the insanely detailed science of Astrology. I believe that the knowledge and self-awareness that Astrology can bring to you can also be a unique way to have a helluva good time! With your time and place of birth I can look at the blue print of your life, your birth chart.
I do a variety of birth chart readings like "Birth Chart Quickies" which are an on the fly look at your chart, Full Chart Readings that I spend time deep diving into for more focus into certain areas, Compatibility Readings where I take both people's charts and overlay them to highlight the strengths, struggles, and communication/romance/sex styles of the couple paired with a compatibility test based on the natal moons of each person (emotional ability to love and be loved), As well as Group Readings where I can go over what each house and planet means in an interactive way while everyone follows along with their own chart– which can get pretty hilarious! With me you'll get a relatable, laid back experience. I keep it light hearted, and fun.
Lately though, my favorite part of my business has been providing content to help my followers better understand Astrology and less about doing readings. I also love writing about other Spiritual practices that are out there and highlighting other Healers doing cool things. Something special that has evolved out of me doing Astrology is pairing it with poetry. I write/post little poems all the time but more often than not, they aren't about me. Usually, it's another person's chart that is the inspiration behind them. There's something super raw about looking into a person's chart – how that person loves, what they are looking for in love, the struggles they've faced in life, etc. I recently collaborated with a friend to make a birth cart inspired poem into a song which was so fulfilling for me. I am a creative at heart and I plan on expanding the creative aspect of my business more. I hope to one day be a source for people to find events and people doing cool things with a Spiritual focus, that I have personally vetted as relatable and fun.
Is there a characteristic or quality that you feel is essential to success?
Being empathetic and relatable.
Before starting my business, one of my struggles was feeling ambiguous and like I didn't fully fit in anywhere. This is probably what my Grandmother used to warn me about "being all over the place". My whole life I have always related to and gotten along with a wide range of people. While getting along with everyone is a great skill, it had me feeling almost phony in a way because I didn't see myself fully in any of them. Then a smart lady asked (that didn't resonate until later) "Why can't you be all of these things? Maybe that is your thing?" So, here I am- part basic bitch, part creative and part mystic — and depending on who I'm surrounded by in the moment I become more of that side. I realized it isn't phony it's the ability to get along with and relate to multiple kinds of people. I just needed to throw out the insecurity of giving a sh*t about people's perceptions of me.
So, whether you identify more with one box or you're like me who fits into several and says "F*ck this box I'm a motha f*cking wild flower that spreads everywhere."…then we will get along either way.
Contact Info:
Website: themodernastrologer.com
Email: info@themodernastrologer.com
Instagram: @themodernastrologer
Facebook: @themodernastrologer
Image Credit:
Carolyn Malloy
Getting in touch: VoyageChicago is built on recommendations from the community; it's how we uncover hidden gems, so if you know someone who deserves recognition please let us know here.