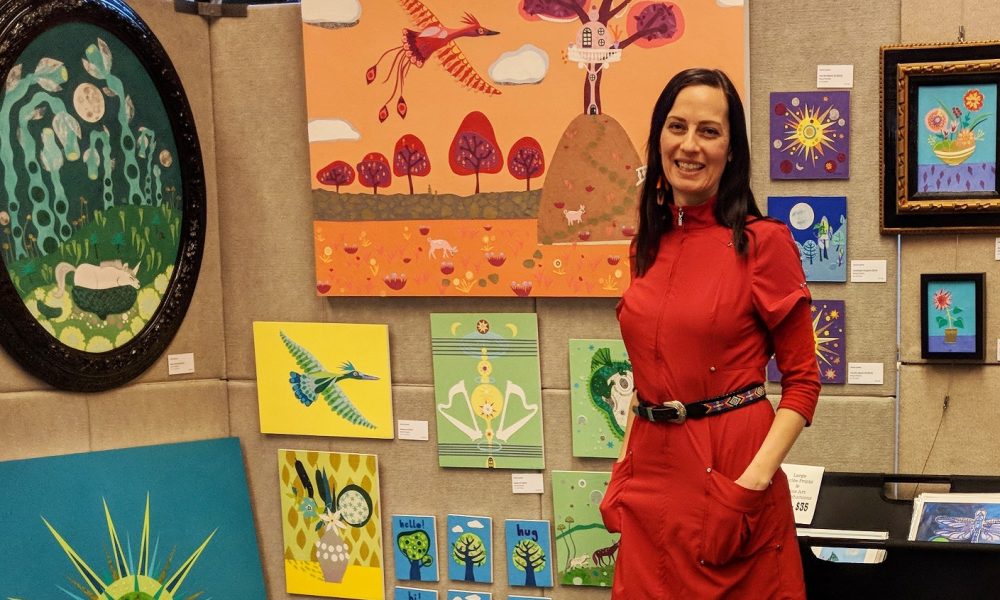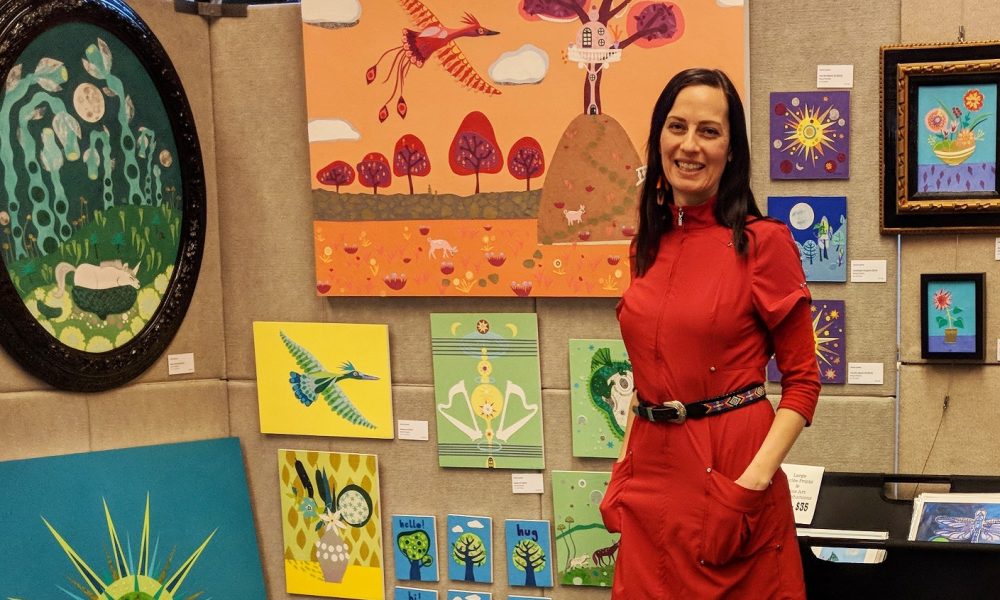 Today we'd like to introduce you to Laura Lynne.
Laura Lynne, can you briefly walk us through your story – how you started and how you got to where you are today.
The goal of making a living off my artwork seems as elusive as wanting to be an astronaut landing on mars. At 8 years old I already knew I wanted to be an artist. Working with colors and creating something beautiful for people to enjoy appealed to me. From then on, I had a lot of support from my art teachers, won some art contests, and was labeled "Gifted and Talented" in art in high school. My mom always told me that I could be whatever I wanted when I grew up and I thought that meant I should go to the best college for my chosen profession. Unfortunately, racking up a six-figure student debt at art school in NYC wasn't part of my parent's idea of "being whatever I wanted when I grew up," even with the scholarship I received. I ended up attending the Peck School of Art at UW-Milwaukee and graduated with a BFA and concentration in Drawing and Painting which had excellent teachers and afforded me the opportunity to use student loans to take am amazing travelling art history study abroad to cities like London, Paris, Cairo, Berlin, and Venice the summer after my junior year.
During school and after graduating, I experimented with different styles of art from realistic to abstract and everywhere in between. I was struggling to find a style I loved, and probably struggling to define myself as a 20-something, but that's another story. Art Bar in Milwaukee was a really great place to sell some of my paintings, and I decided I liked painting portraits. However, still failed to define my style within that genre.
Getting into my first corporate job after college, along with an active 20-something lifestyle left little time for art. To ease the stress of a fast-paced sales job, I started doing more yoga and wanted to become an instructor. So, when I my fiancé moved to Aurora, IL for a job, I moved too and started doing a yoga teacher training course. In 2012, I quit to stay home and raise our son, which is when I realized yoga teaching wasn't for me. By the time our son was one year old, he was on a fairly consistent nap schedule that left me hours during the day to be extremely bored, which evolved to a short quiet time as he grew out of naps, then school. (Boredom is a key ingredient in the recipe for creativity. Art = boredom + vulnerability + inspiration/creativity + visualization + action.) I knew I wanted to make a living off my art and never return to the corporate world again, at least not as a salesperson… an illustrator? Sure! I wanted a clearly defined style and started collecting files of art I liked on Pinterest. I looked at my old artwork and tried to figure out why I responded more to certain work. Each time I kept returning to collage, papercutting, and bright colors.
Overall, has it been relatively smooth? If not, what were some of the struggles along the way?
Living off of one income and trying to grow a business has been challenging. Plus, I made some bad investments for art show booth fees costing hundreds of dollars. (Starting out, I had no idea most popular art fairs cost $350-$1,500+ to buy a space.) It turns out the amount you pay to buy a booth at a show does not correlate to the amount of art shoppers. However, I'm very grateful for the markets, farmer's markets and low-cost art fairs where I've been able to sell my work and meet some amazing fans.
Also, I wish I could have read certain books earlier, like way back in 1986-ish when I first wanted to be an artist, like way before they were even written! – The Artist's Way by Julia Cameron; The Artist's Guide: How to Make a Living Doing What You Love by Jackie Battenfield; and Art, Inc.: The Essential Guide for Building Your Career as an Artist. If you are looking for advice on how to make money on your art, Jackie Battenfield's book is very thorough. Julia Cameron's book is excellent if you are having artists or writer's block. Having these books as tools, taking the time to work on my goals every day for an hour, and investing more money in my art business up front would have been some of the things I would have done differently if I could start over again.
Please tell us about Laura Lynne Art.
I create brightly colored, bold, whimsical collages and giclee prints. For example, one of my pieces is bright orange showing an angler who doesn't know a large musky is right under their fishing boat, or a blue turtle looking through a vintage telescope, or two personified crustaceans in a tiny row boat playing a trombone and guitar! In my home studio I have files of all kinds of paper (magazine, wrapping, tissue, craft, handmade) sorted by color and subject. For example, I have a file for flowers and all the colors of the rainbow! Most of the collages have metallic papers in them as I love the way they reflect and change in the light. At first for inspiration and to build my portfolio, I created gifts for friends and family. I am so grateful for some of the first commissions because even though they were gifts, or low paying commissions, I've sold many reproductions of those designs. Now, that I am "in the creative river flow" I've found inspiration in fairy tales, mythical creatures, yoga, dreams, song lyrics and memories.
Though I realized that teaching yoga isn't for me, the yoga teacher training I received has greatly influenced my life and art. For example, after stretching it's easier to sit and work comfortably for hours at a time. If I get stuck on a piece and am not sure which direction to take or color to choose, I sit quietly and meditate on the art until I find a solution. Another part of the training I've applied is being in a positive "feeling state" while creating. This may be what my customers see when they buy the art. Often their faces light up and they smile or laugh upon seeing the bright colors and whimsical subjects.
The prints I create are called "giclee", which is a French word meaning "to spout or spray." The term giclee is not regulated so the quality varies from artist to artist, however, my prints are archival and heirloom quality using 100 percent cotton paper (the heavy kind watercolor artists use) and pigment inks. The colors are very bright, and the designs very sharp – so much so that some customers mistake the prints for the original collages. The reproduction prints sometimes evolve into separate artworks as I will often change the colors and compositions digitally to create something new. Knowing how to work my way around Photoshop gives me an edge over the technology-shy artist. Having a tech-savvy husband who can fix my computer and printer issues is also a huge plus. Using a traditional art method and also using technology for the prints has helped to get my artwork into the homes of many people.
My favorite part of being an artist is showing my work and meeting fans. I am so grateful for all of the people who have helped and encouraged me so far: especially my husband and son, my parents and sister, art teachers, family members and friends giving me commissions, and more recently public opportunities in my adopted city. In 2106 the Aurora Regional Fire Museum commissioned a set of fire truck prints, in 2017 I designed the poster for Aurora's Alley Art Festival. In 2018 I had my first solo show at If These Walls Could Talk Custom Framing & Gallery where I displayed many large-scale artworks. This year also, I'll be working on my first public art commission – painting a utility box in downtown Aurora. Laura Lynne Art fans are so supportive! I've even set up a monthly membership with rewards for my fans, with rewards starting as low as $1 per month (See below for link to Patreon.) The artists I've met along the way have been extra helpful and it's been nice to work with my artist friend from college. We have a show together at the Batavia Arts Centre with a reception from 7-8pm on September 14th. You're all invited! Please follow me in this art journey. It doesn't take much to support an artist – following on Instagram, liking and commenting on Facebook posts, and subscribing to the newsletter. I'd love to hear which pieces are your favorite, or what subjects you'd like to see. Of course, I do also have art for sale.
Lately I've been experimenting with acid-free and lignan-free metallic paper, acrylic painted papers and printing patterns from photos I've taken, with happy results in order to make the original collages archival. I wouldn't be able to reuse or upcycle papers any longer, like found images in magazines, newspapers or wrapping paper, which the environmentalist in me likes. However, using archival materials is important for giving my customers and fans a piece of art that won't change or fade over time. I'm using high-quality acrylics and coating the art with many layers of acrylic mediums, then varnish. My process is evolving and I'm looking forward to seeing where it leads! Yet, something about the way paper will change over time reminds me to appreciate our transforming beauty as we age.
Pricing:
Fine Art Prints: $10 (5×7) to $35 (12×16)
Original Mixed Media Art: $35 to $3,500
Contact Info: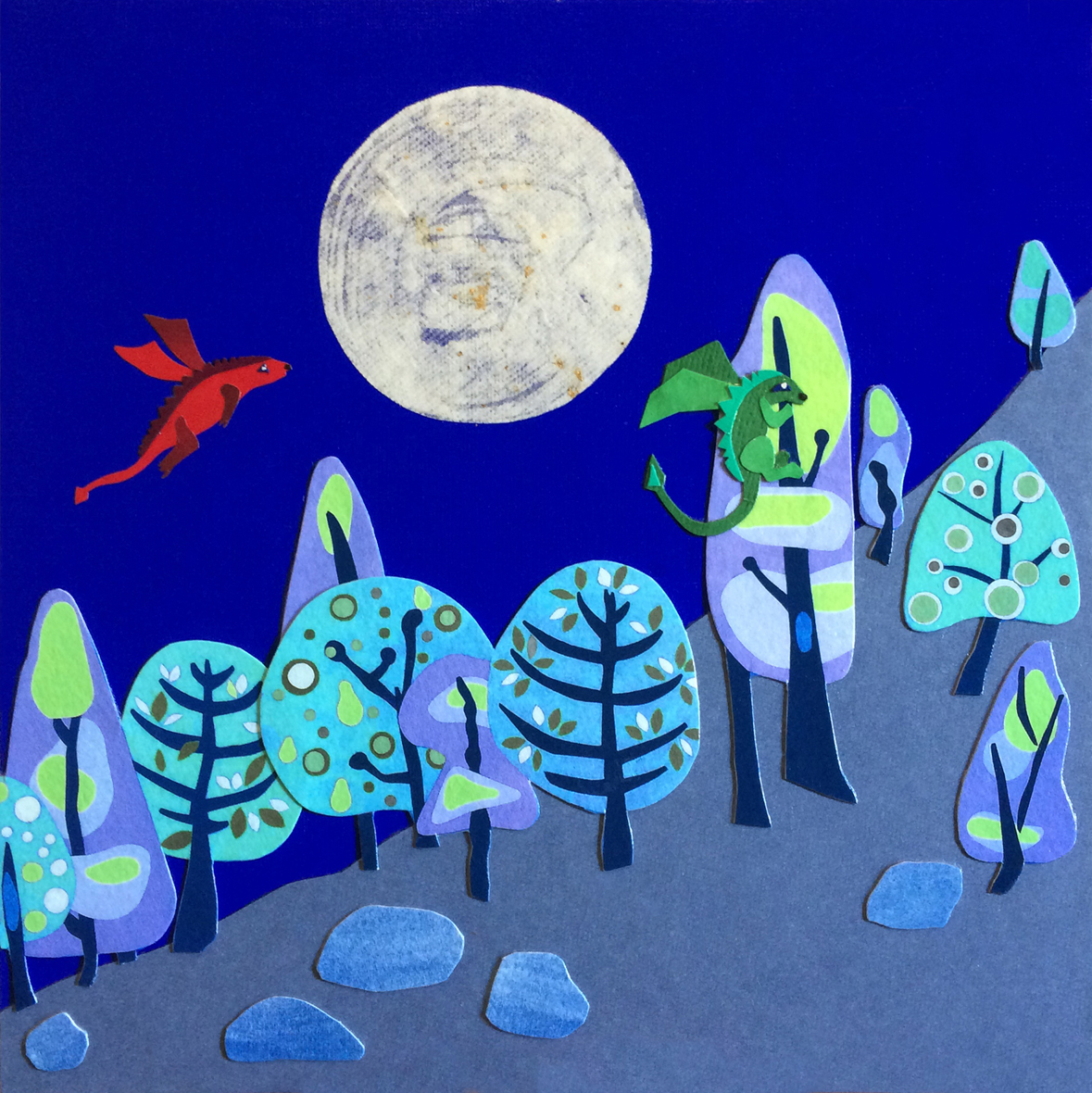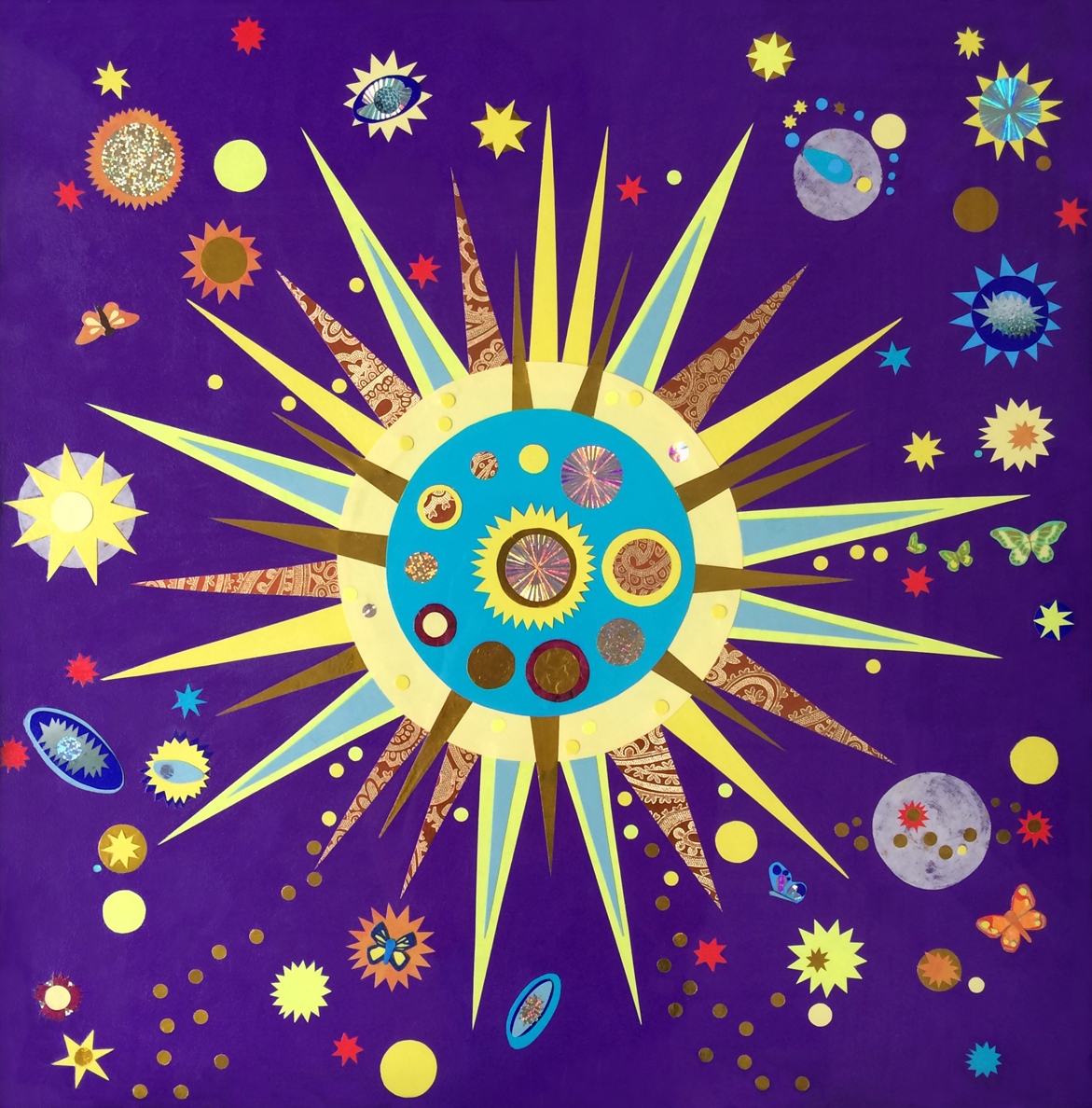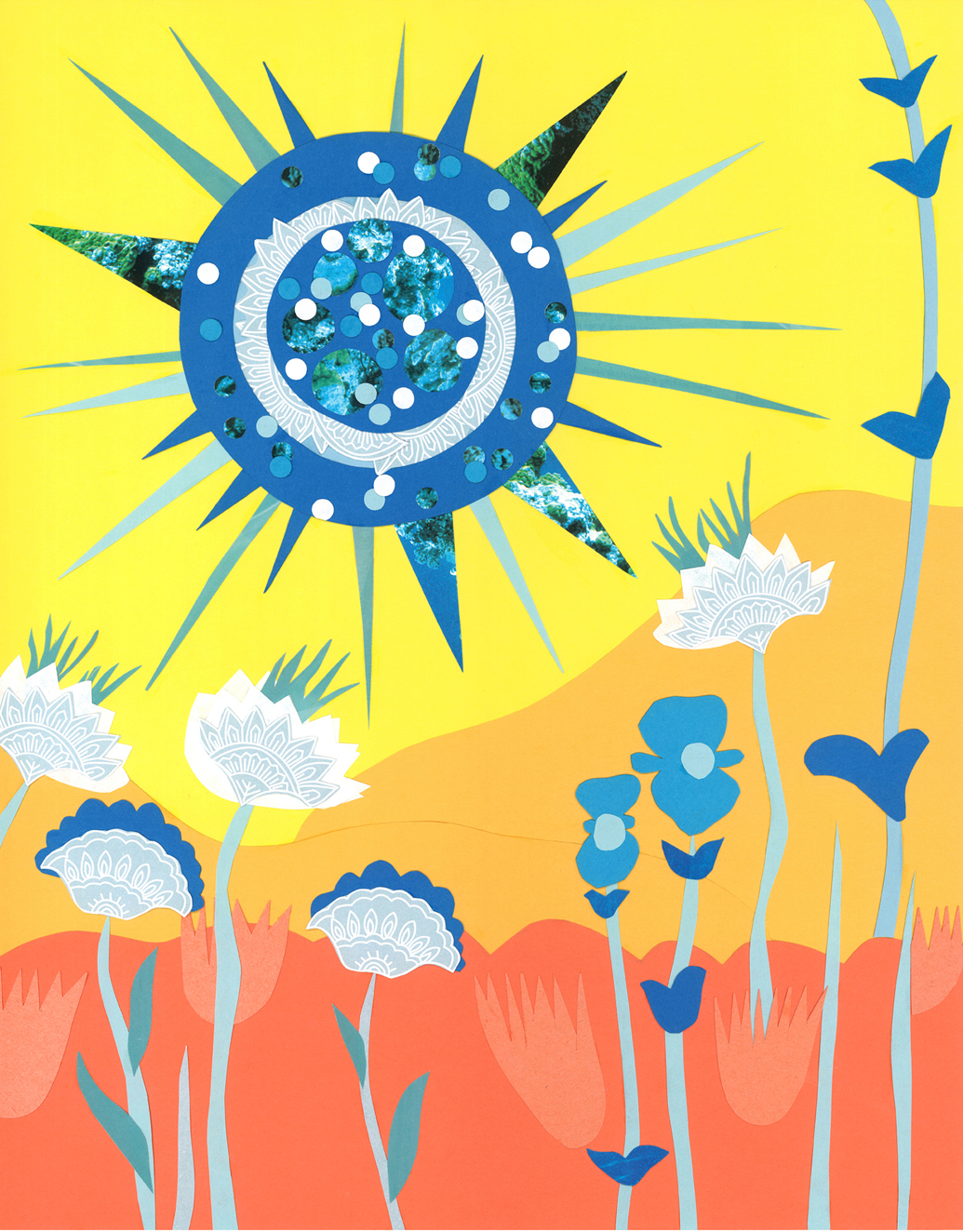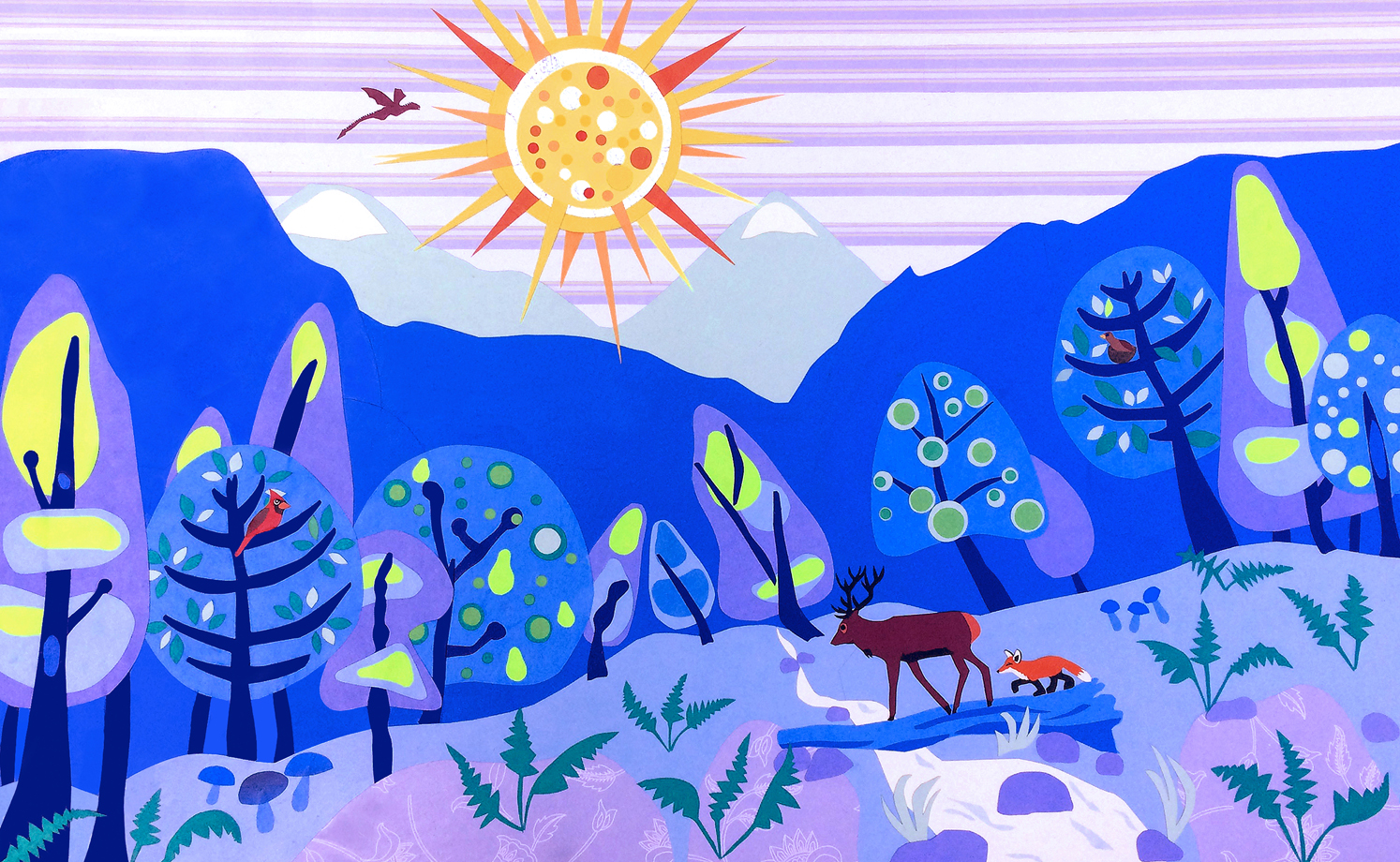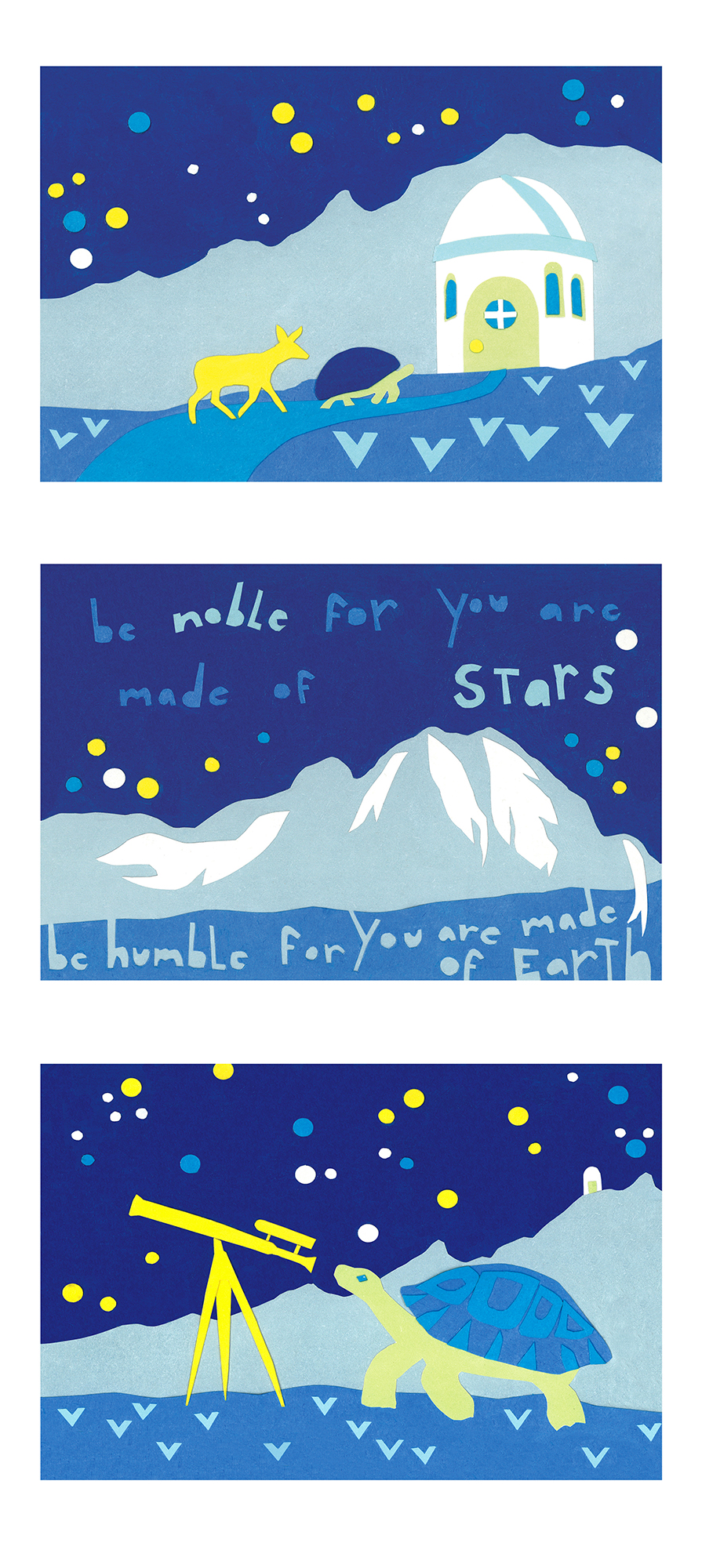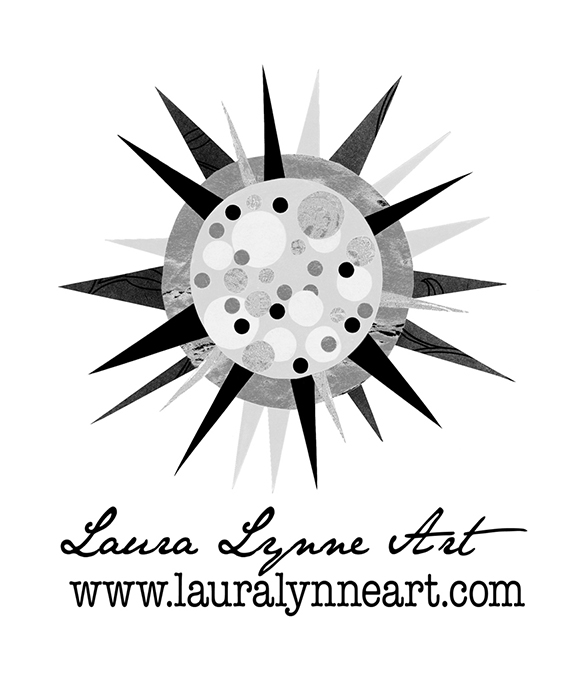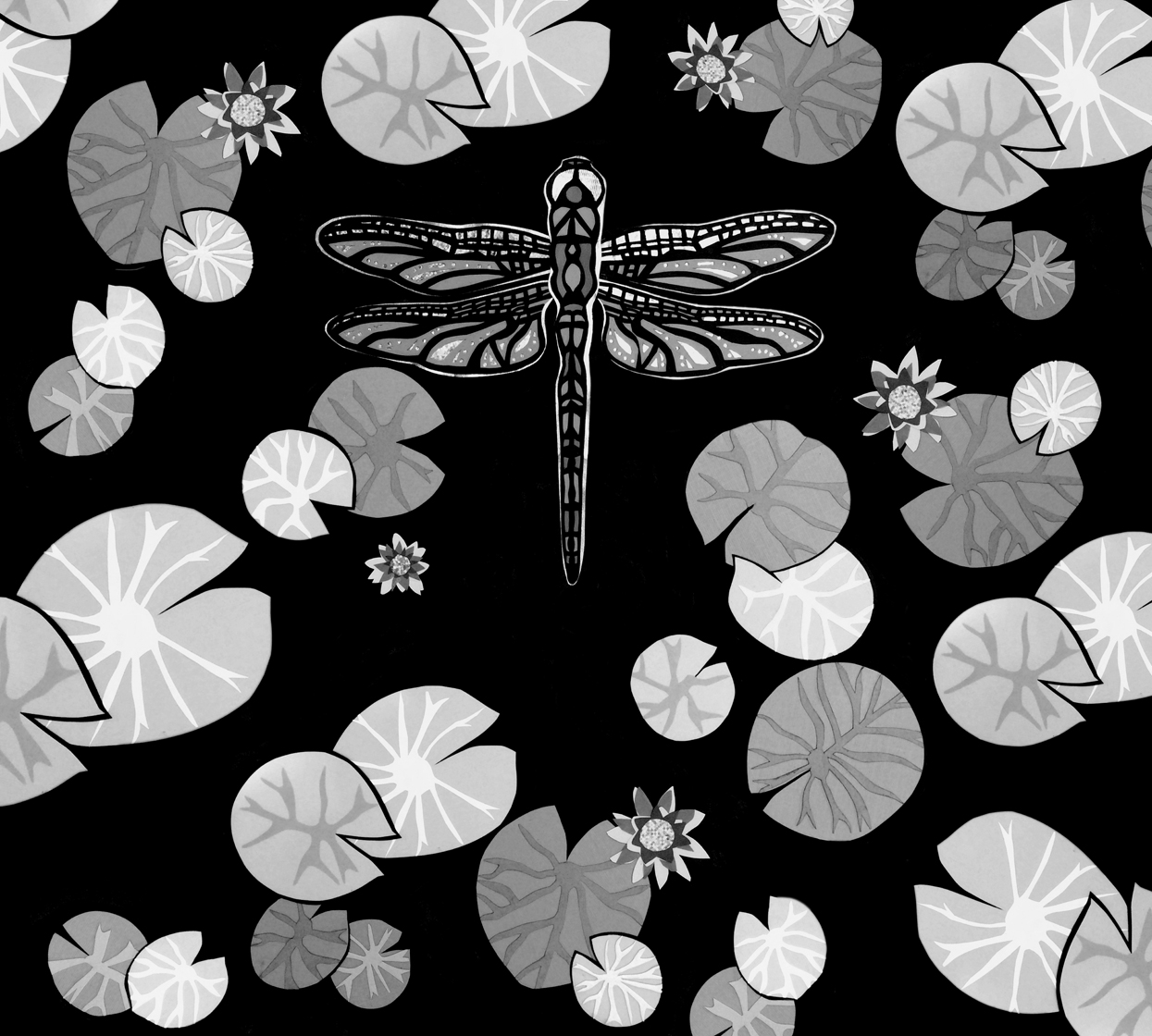 Getting in touch: VoyageChicago is built on recommendations from the community; it's how we uncover hidden gems, so if you know someone who deserves recognition please let us know here.