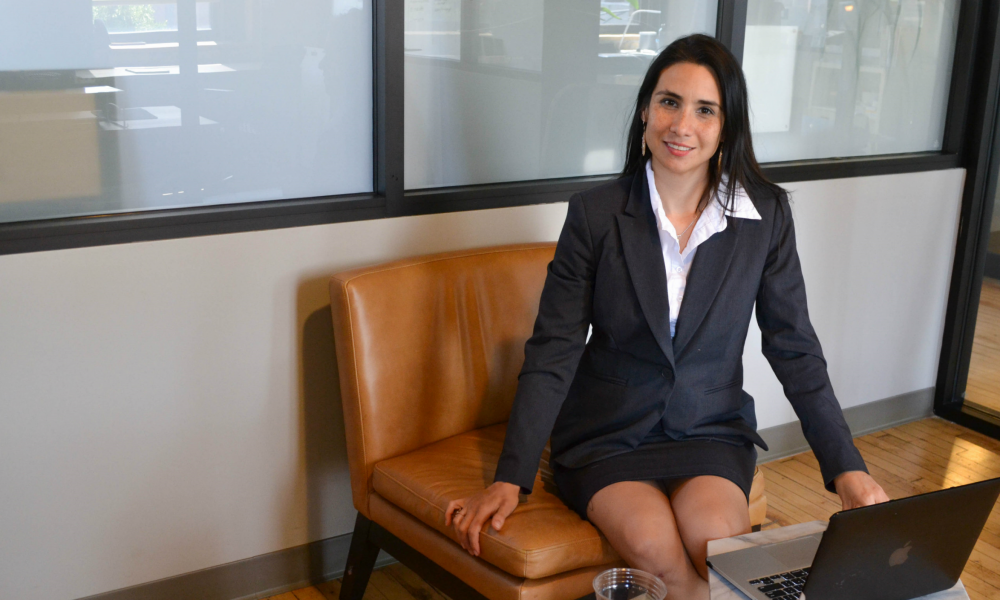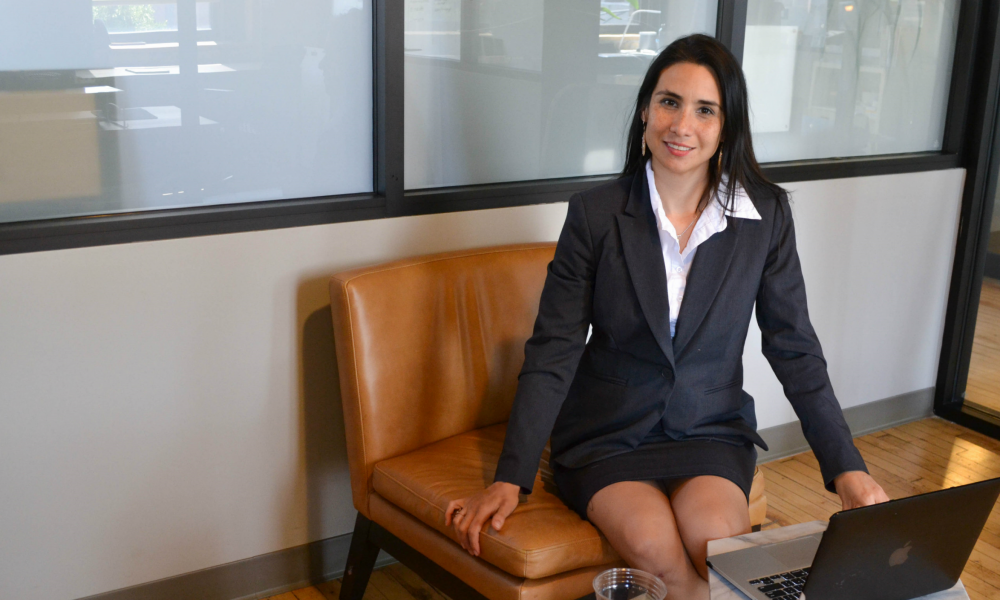 Today we'd like to introduce you to Mara Bogado-Poisson.
So, before we jump into specific questions about the business, why don't you give us some details about you and your story.
I moved to Chicago five years ago from Buenos Aires, Argentina. Since I was seventeen I knew I wanted to have my own business, but I didn't know how or what. I entered college to study Business Administration regardless of my passion in linguistics. I chose this path because in Buenos Aires if you didn't study finances you wouldn't be able to pay the bills. Thus, studying finances made sense if I wanted to own a business. I finished college with an immediate job in Business Performance and Budgeting, making good money and saving while living with my parents. I knew two things, I hated my job and my country. My job, because I wasn't doing anything fulfilling, only preparing reports for the President and board of directors while working full-time. I wanted to leave my country because it is sexist and it is difficult to find people with hope and ambition (I don't blame them). I knew I wanted a radical change, to move to Australia, New Zealand, Canada (yes, the US was my last option) where the "machismo" isn't so prevalent.
I met my future husband (from Michigan, US) in a language exchange event, and met one of my current good friends Lindsay (from San Francisco, CA) in an English Institute. I started looking for jobs in the United States because I made so many American friends during the crisis (between 2007 and 2008), then I said: US. Why not? I finally found a job opportunity in 2010 in Atlanta. Studying English as a second language changed my love life and my career. I was working in downtown Atlanta Marriott and I hated it too. I reflected, what is wrong with me? My love at the moment advised me, why don't you teach Spanish? My first reaction was to say, "are you crazy?" but I decided to try it. I posted an add on Craigslist advertising that I was charging 5 dollars per hour to teach Spanish classes; soon afterward I got my first semi-private group. I am proud to say that in a short amount of time they were bilingual. The experience was fulfilling, it made me realize what I wanted to do the rest of my life. My goal was clear, not working for someone else and teaching a language under my own business. With my love at the time, I went back to Argentina and started studying to become a Certified teacher in Spanish as a foreign language at the International House World Organization. It is an international certification that I completed successfully with excellent grades in building academic curriculums.
Overall, has it been relatively smooth? If not, what were some of the struggles along the way?
Oh no, it wasn't a smooth road. I got married one year later and moved to the best city in the world, Chicago. I rented an office in Lakeview because teaching at home was too crowded. Everything started more as a hobby, rather than a real push. After my horrible divorce, my hobby became a business for myself. At the beginning, I had to sleep in my office and shower in the gym, since my ex-husband wanted his way or the highway. I was living 3 months kind of homeless until a generous girl (that I barely knew at that time called Jennifer) let me live in her apartment and she helped me get one. This really pushed me to change and move forward. Whatever doesn't kill you makes you stronger. After that I got depressed and it took me a long time to recover. I almost closed my business because I didn't feel like waking up from bed. Employees and good friends supported me during the transition of getting a divorce. When I was getting divorced, I met my current love, and we have been very happy during the last 3 years and I got a second business location in River North. The road is never smooth but I think that is why you get into the business because you are challenged all the time, mentally and physically. Whenever you think you are comfortable it is dangerous because it doesn't help you to push yourself.
Please tell us about Latin American Language Center.
We are known for our social events and efficient approach to finding a Spanish language partner. We host events twice a month to practice with Spanish native speakers or with other students in a social environment. During the summer, we attend festivals and in the winter, we wine and dine. We apply all the grammar rules to make you conversational, period. We provide you with resources to find a language partner, to exchange English for Spanish (like I did when I was studying English) and if you don't have time you can pay a teacher to talk to you. Also, we are very laid back, we have a young professional vibe: fun, efficient and cost conscious.
We offer a subscription model after your course ends, to keep brushing up your Spanish. For a small monthly fee, our subscription offers (podcasts, hours with the teacher on the phone, etc.) similar to a gym membership. However, if you prefer a personal Spanish Instructor, we provide services in group or individual, you are welcome to our classes in River North or online.
In regards to corporations, we visit the location or we teach webinars online. We also offer corporate events to practice Spanish in restaurants or at the venue. In the corporate world, we are known as efficient and effective with a high success rate. We are known as language consultants because we work with the needs and we fit the price according to their goals. We even offer to fly to their city to do the events at the location and hold the classes online. They are more personable, we use technology and people.
I am proud of my company because we help people come out of their comfort zones to grow, and be more fulfilled with their life through language skills. Our classes are known to be challenging but effective, I am proud of that. All our students and teachers are optimistic, you can experience a positive vibe as you enter; If you don't feel that way, unfortunately, then might not be a good fit for you, Our classes are not traditional, following books, and one teacher talking all the time. You are active in class and we motivate you to change your state in the classroom and outside. Our program is a 360 experience, what you practice outside the class we quiz it in the classroom and what we see in the classroom you apply it outside.
If you had to go back in time and start over, would you have done anything differently?
Nothing, you learn by experience. A kid always wins at a video game against the adult, because he had played it before, the same for a business, you learn by playing the game.
Contact Info:
Address: 320 W. Ohio, #3W, Chicago, IL 60654
Website: http://www.lalcenter.com/
Phone: 202-641-2151
Email: mbpoisson@lalcenter.com
Getting in touch: VoyageChicago is built on recommendations from the community; it's how we uncover hidden gems, so if you know someone who deserves recognition please let us know here.