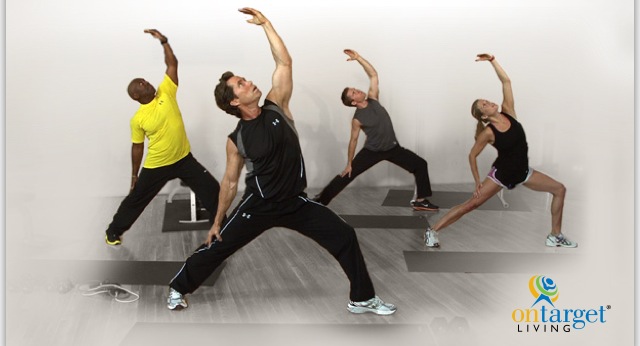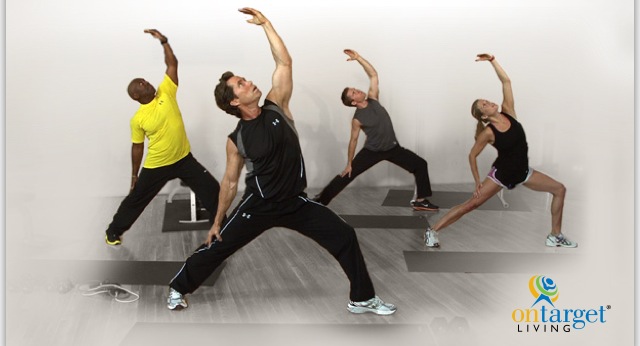 Today we'd like to introduce you to Kristen Brogan.
Kristen, let's start with your story. We'd love to hear how you got started and how the journey has been so far.
I grew up eating superfoods. You know, things like flaxseeds, wheatgrass, and cod liver oil. Movement, whether it was exercise, sports or just goofing around, was also a big part of my upbringing. I was not the typical kid, and my health nut dad, founder, and CEO of On Target Living is to blame… or thank.
In his former life, my dad was the fitness director of one of the largest athletic clubs in the country. To me, however, the club was one big jungle gym. Every day, it was some combination of basketball, swimming, tennis, and hot tubbing, finished off with a snack in the club's restaurant. I had my choice of strawberry shortcake popsicles, chicken fingers, and French fries. Instead, without fail, I would choose a giant plate of pickles because they at least resembled my favorite snack—cucumbers!
My family vacations were always centered on some form of exercise, such as hiking the sand dunes of Northern Michigan or skiing in Colorado. But no matter where we went or what we did for our vacations, we would pack up the car with a cooler full of grilled chicken and sliced bell peppers. We also made sure to snap a few pictures of yoga poses along the way. The typical family, right? I thought so, until my teenage years.
Like most teenagers, socializing became my existence. The more time I spent away from my house and my family, the more I began to see that my lifestyle wasn't so normal after all. My friends and their families were eating potato chips, pizza, and cookies; drinking soda and energy drinks. Nobody even knew what the heck a superfood was! It got to the point where I couldn't help but feel that I had been missing out on all of the so-called "good stuff." Here I was, mortified, eating hummus and my beloved cucumbers for school lunch when all of my friends had Doritos or Oatmeal Cream Pies. I remember asking my dad, why can't we eat like normal people, why do you have to be such a freak? All I wanted to do was fit in, be hip and cool. I decided to do the opposite of everything my dad practiced and preached. The happy and healthy young girl turned into a junk-food-eating teenager. Fast-food with friends was the new norm. I even got a job at Johnny Rockets serving up hamburgers, with free food and milkshakes anytime I wanted. It was the life, so I thought…
Just a few months and fifteen pounds later, I was diagnosed with asthma and put on an inhaler. At the time, I was a promising track athlete, but with my new lifestyle, I was running the worst times of my life. I felt terrible too. It wasn't that hard to connect the dots. My new lifestyle, the opposite extreme of how I was raised, was not sustainable.
Slowly, I fell back into eating superfoods, like I did as a kid. But I struggled with the taste of many of these foods and didn't enjoy the process of consuming them. This is where and how my mom really influenced me. She's the best cook I know, and thankfully she got me into the kitchen and cooking at a very young age. We began experimenting with superfoods in the kitchen, incorporating them into the dishes we loved. Believe me, there was plenty of trial and error, but also plenty of success. Importantly, I learned from my Mom that food is more than just something we put into our bodies; it's an experience that's meant to be enjoyed.
I began incorporating this philosophy of mindfulness not only into eating but also everyday living. I no longer ate certain foods just because they were healthy, instead, I endeavored to make great-tasting, healthy food. Rather than exercise just because I knew it was good for me, I found new and fun ways to get my body moving. The benefits were both immediate and long-lasting. I lost the weight and, guess what? My asthma magically disappeared.
Now, as a professional keynote speaker, registered dietitian, yoga instructor and the Mindful Living Officer at On Target Living, I teach people how to live a healthy lifestyle that blends mindful eating, mindful moving and mindful resting to build your whole self. My approach is centered on helping people live healthy without making sacrifices.
Overall, has it been relatively smooth? If not, what were some of the struggles along the way?
While working for your family definitely has some benefits, there are times when it can also be a bit challenging. It's important to understand when to separate work from life and that your job never comes before your relationships and family bonds. It's also a different mindset working for your own company. You are much more mindful of your spending, expenses and how you spend your time. When we aren't working, we aren't making money. Prioritizing work time and personal time is very important. If I am not traveling for speaking events, I typically work from home and love to use cooking dinner as a transition between work and life.
I work alongside my twin brother, Matt, who means the world to me, however, there are times when we don't agree and that can lead to a disruption in the workplace that can affect our whole team. We have learned how to fill in for each other's weaknesses and play into each other's strengths to make us an unstoppable team! Twin power baby!
Please tell us about On Target Living.
On Target Living is a health and performance company helping people discover the power of feeling their best through speaking events, retreats, training, educational products, and one on one coaching. We have a proven system for expanding human capacity and work with organizations all over the world to optimize talent and make their workplace healthier and happier. Ultimately, we help organizations to make health a business strategy.
What sets our company apart from others is that no one is truly focusing on blending health and performance to help employees thrive and the company succeed in a way that creates long-term behavior change. We can go much deeper in terms of health, medications, disease prevention than any other company can and we are constantly growing and hitting more people year after year. Our rest, eat, move methodology is truly one of kind and an experience to remember.
Our company started with a team of one and has now grown into a team of eight and counting. Our new headquarters and retreat space is set to open this new year.
If you had to go back in time and start over, would you have done anything differently?
Honestly, I feel like every opportunity has its own way of working out and you have to be patient in your progress. I feel very content in the way my life and role has evolved at On Target Living. I do think it is very important to have clear expectations from the very beginning to make sure you know what is expected and can meet all demands.
Contact Info: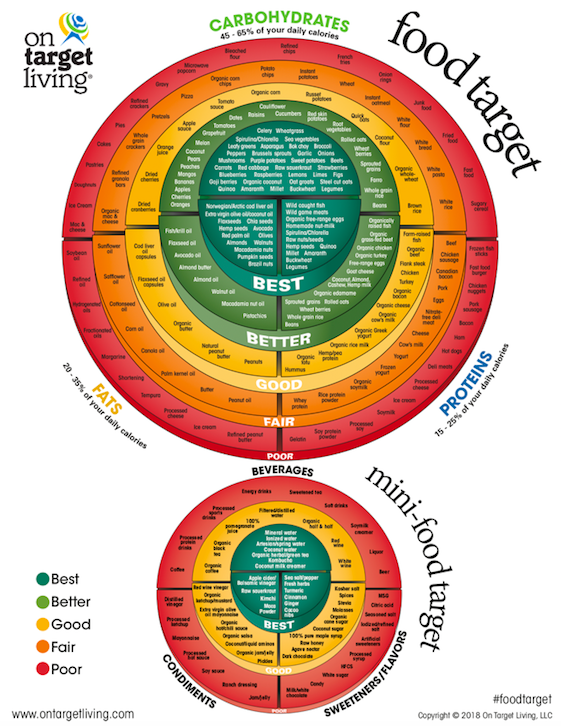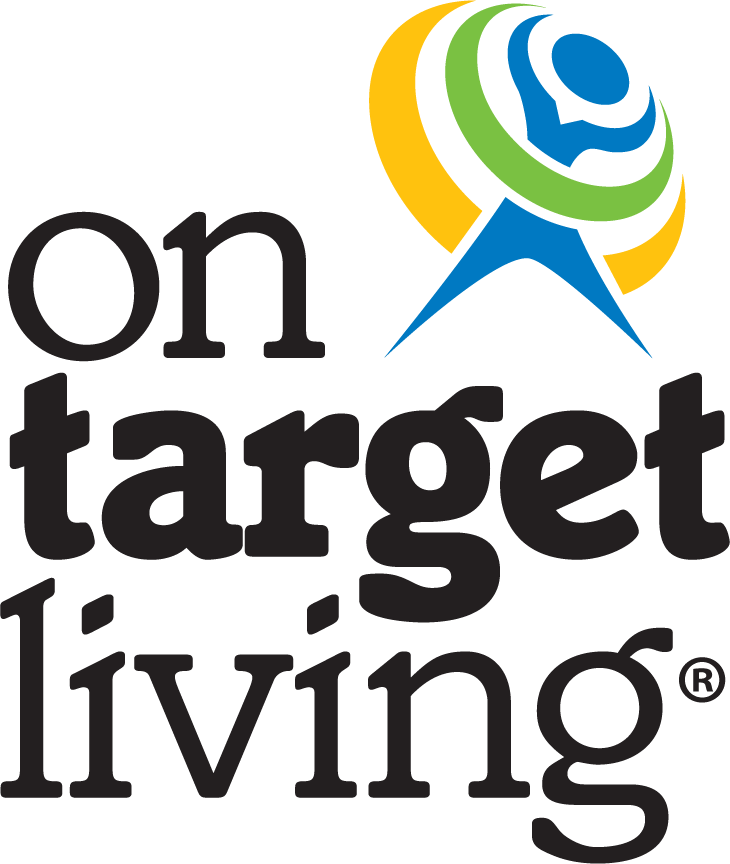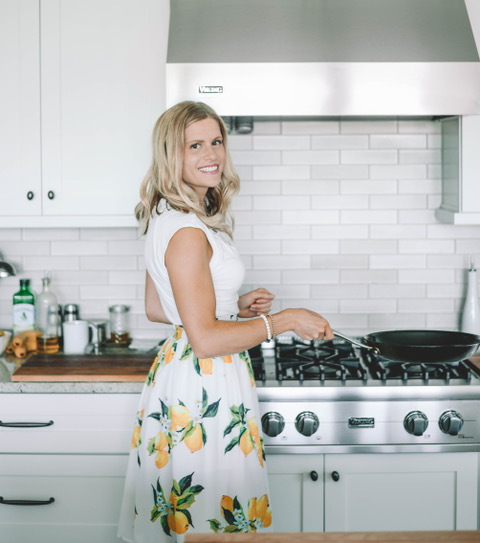 Getting in touch: VoyageChicago is built on recommendations from the community; it's how we uncover hidden gems, so if you know someone who deserves recognition please let us know here.