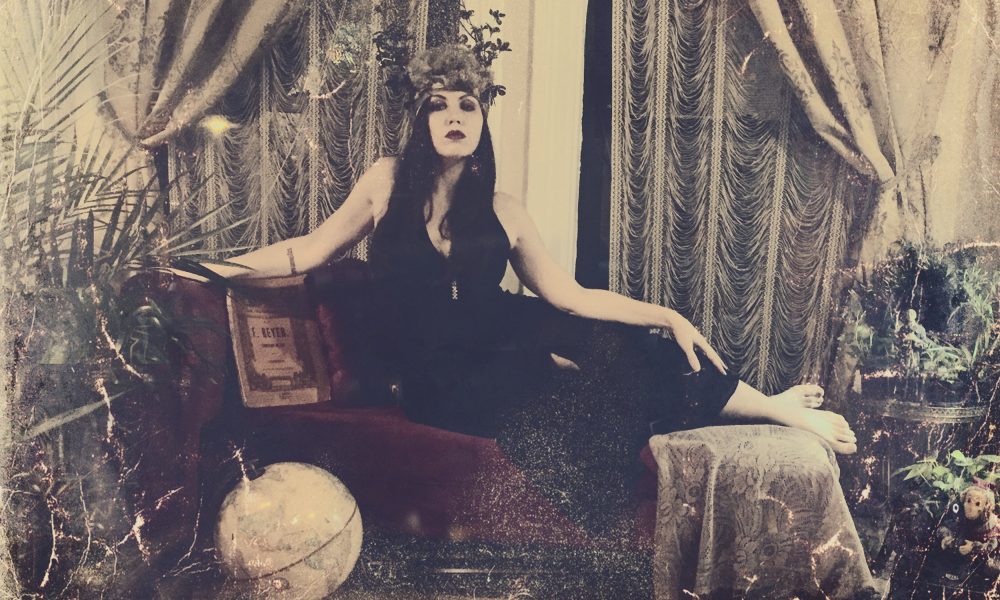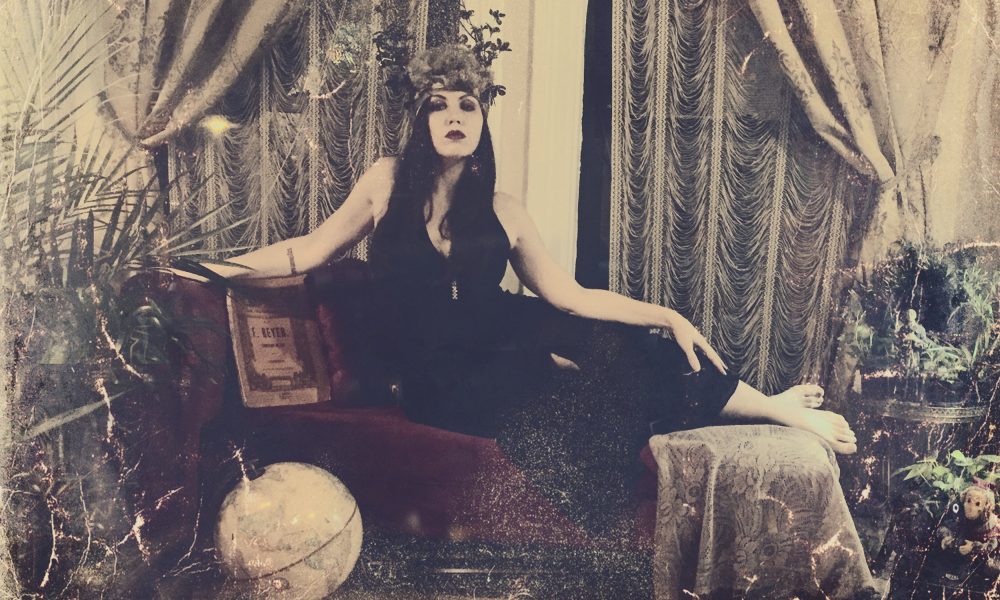 Today we'd like to introduce you to Katelan Foisy.
Katelan, let's start with your story. We'd love to hear how you got started and how the journey has been so far.
I grew up in a small town in MA surrounded by forests and farm animals. I learned to draw and paint from my grandmother on my father's side and to decipher herbs for healing from my grandmother on my mother's side. My childhood was one of magic and mystery and formed my first ideas about aesthetics. It also was where I established an interest in fairytales, mythology, and the work of William S. Burroughs. As a teenager, I crossed paths with poet and musician Jim Carroll who encouraged my writing. I moved to NY to attend Pratt Institute, a place that fostered some of my greatest inspirations such as Patti Smith and Robert Mapplethorpe.
While in NY, my life took many a twisted path. I lost the boy I thought I would marry to drug use and a few years later, my cousin. I spent a lot of time being broken and trying to find my path. I took on odd jobs, worked in retail, and went day to day trying to find balance in what seemed like just living day to day. It was here the art and symbolism started to merge and I found myself merging what I loved to form awn income. I took on illustration work and showed in galleries as well as read tarot at a botanica in the Bronx before starting my own practice. At first, people didn't know what to do with me, "But what do you actually do?" they asked.
I created La Gitana: Mistress of Magic as a way to make magic out of the mundane and put all my instruments under one umbrella. I read tarot, make magic, form beautiful art and writing out of mythology, fairytales, and historical context and serve it on a silver platter covered in rose petals. It took a lot of odd jobs, research, rejections, emailing strangers and a solid circle of friends to actualize what you see today.
Two years ago, I made the decision to move to Chicago. I had been here on business many times and each time the city felt right to me. Before I moved I made an art piece to move the journey along magical. I thought about where I wanted to live: By the Green Mill in an old hotel across from the lake. And that is exactly what manifested. Chicago has been a dream to me, opening both me and my business to doors I never knew existed.
Great, so let's dig a little deeper into the story – has it been an easy path overall and if not, what were the challenges you've had to overcome?
I was under the poverty level for a good portion of my twenty years in NYC. I was lucky in that I found housing, had decent roommates and was able to do a lot with very little. When you are poor there's a stigma both from the outside and personally. Because I didn't have a lot of money to invest in things, I didn't think me or my art was worth, or professional enough to be noticed. People would tell me I was talented but I would never believe them. I didn't go out much because I didn't want to tell people I didn't have the money to spend on a meal or a movie. This started to change when I emailed writer Warren Ellis and he took an interest in my work. He encouraged me to talk to a friend of his Molly Crabapple who was starting to get acclaim for her work. I ended up doing an interview with her for an independent magazine I was working with at the time. Then over time Molly and I became very close friends and she taught me along with Jen Dzuira of Get Bullish that it was okay to talk about money.
We created a friendship circle of women who were all working to promote their careers and live better lives through art, writing, dance etc. This became the basis for me pushing my boundaries and moving out of comfort zones. I was so inspired by these incredible people. Watching someone's career, change, and come into its strength is incredibly rewarding. There was a point in time when I felt bad that my friends were supporting me but I quickly realized this was about community and wanting to see others grow and it was one of the most nourishing lessons I have learned over time.
The other lesson was in isolation. While I have interactions with my tarot clients since I moved it's been mostly via the internet. Thank you technology! When on an art deadline, which has been most of my time here, I find myself going weeks without actual human interaction. This can be incredibly isolating and take a terrible effect on anyone's mental health. Luckily I found community in Que4 Radio which allows me to be around people but also work in an incredibly diverse, inspiring, and comfortable environment.
Please tell us about La Gitana: Mistress of Magic.
I got the name La Gitana from a Palero (A priest in the Palo religion) and his Godfamily in Miami. I found out late in my early twenties that we were part Austrian Sinti (Romani) and then later there was ancestry from Spain. I told this to them one evening and they coined me La Gitana and to always remember who I was and where I came from. Mistress of Magic came from my Godfather in Santeria who told me in my career that I made magic out of every mundane situation.
In tarot reading and the occult, I found a language to relate to people on all levels. We could share experiences, hopes, trial, tribulations, and successes. My clients are magnificent people from all walks of life with incredible stories to share. It brings me joy to see them flourish on their paths and find solutions when they feel stuck.
In art, there's a bit of a two-fold happening. In one I am able to take someone's idea and make it a reality, whether they need an illustration or backdrops, or merchandise I am here to listen, to explore and to create custom work for whatever purpose they are trying to convey. In my personal work, I'm able to further explore my own interests and add that symbology and history into my work whether it's a painting, drawing or photograph. I create worlds within worlds and I want you to push back the veil and join me. My work in the upcoming Sibyls Orraculum with Tayannah Lee McQuillar allowed me to expand my painting process and dive deep into the history and mysteries behind the order of the Black Doves of Africa and my photographs and cut-up work with Dr. Vanessa Sinclair with Chaos of the Third Mind out 2019 allowed me to examine on a deeper level the process of Brion Gysin and William S. Burroughs and their methods of creation.
I'm most proud of the backdrops and merchandise I created for William Patrick Corgan's (Smashing Pumpkins) solo tour Ogilala. William has a way of pushing you out of comfort zones to release the best work you can do. He is an incredible, artist, human, and a dear friend.
Do you look back particularly fondly on any memories from childhood?
When I was a little girl, I used to conjure storms. I would stand out on the stone wall and raise my arms high in the air. My mother says, I'd talk to the wind and slowly it would start whipping around me until the storm winds would roll in. I found this incredibly pleasing and would often sit on the porch after counting the thunder as the storm would get closer and closer. I loved to watch storms. They used to call me storm child.
Contact Info: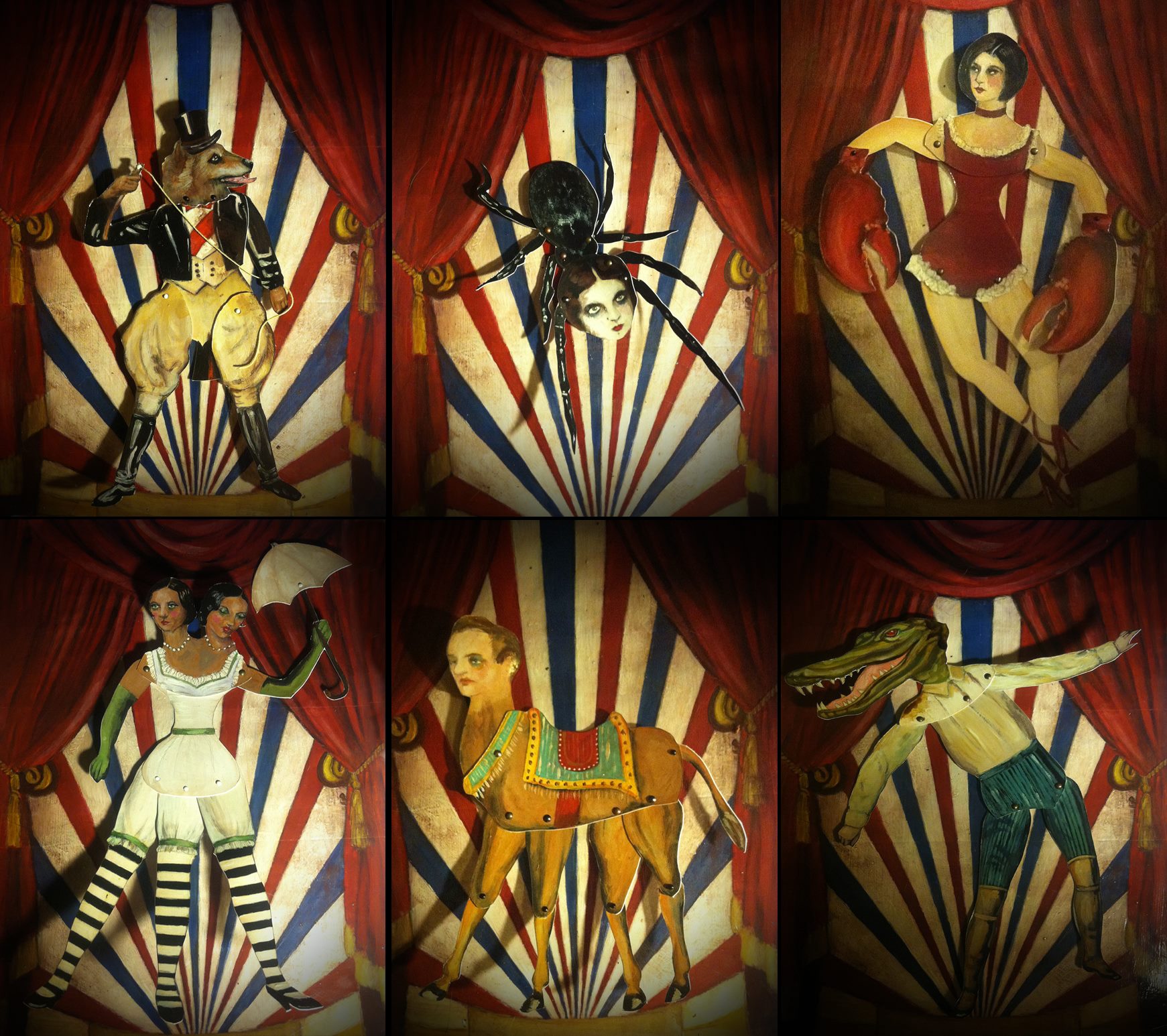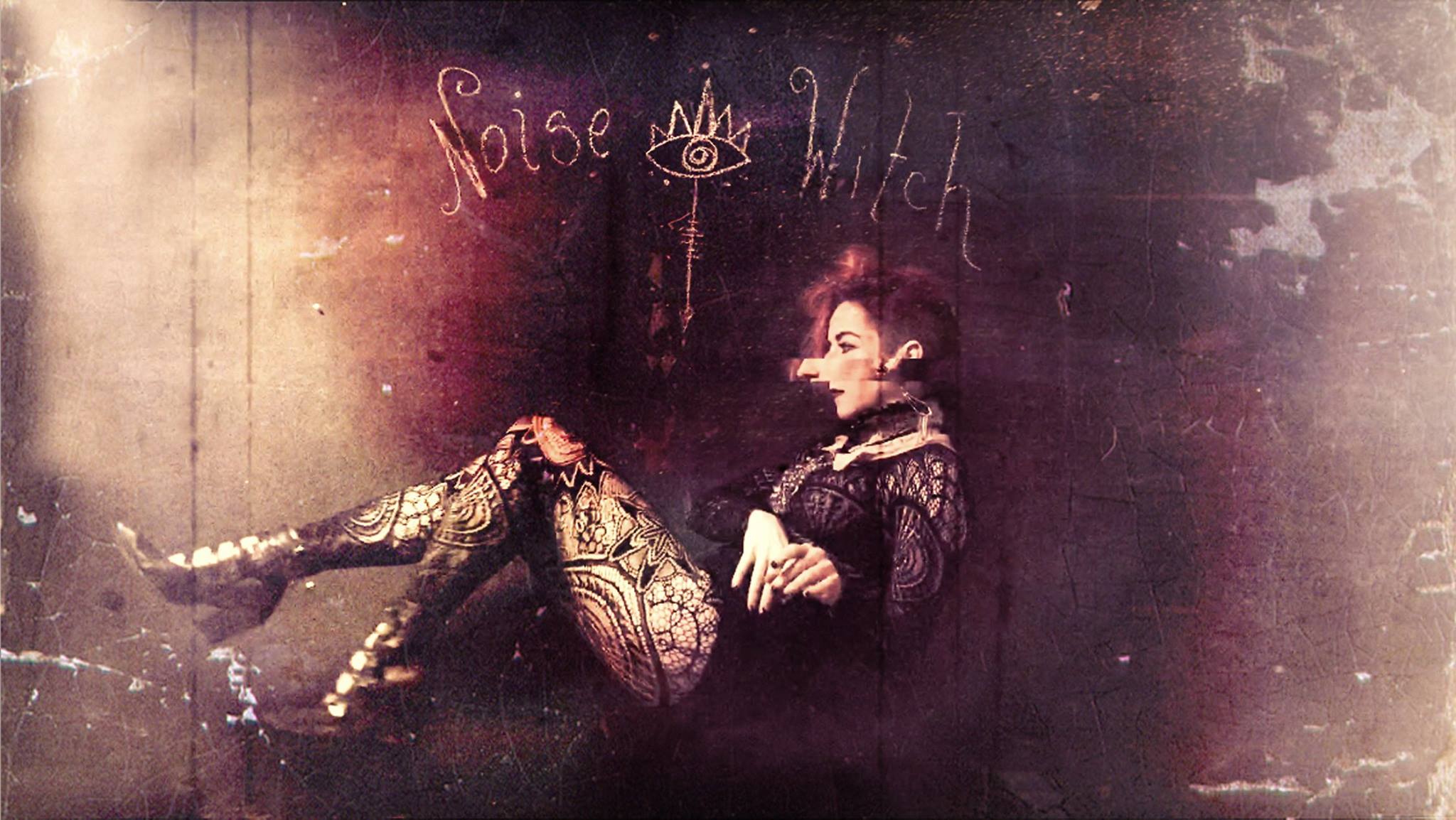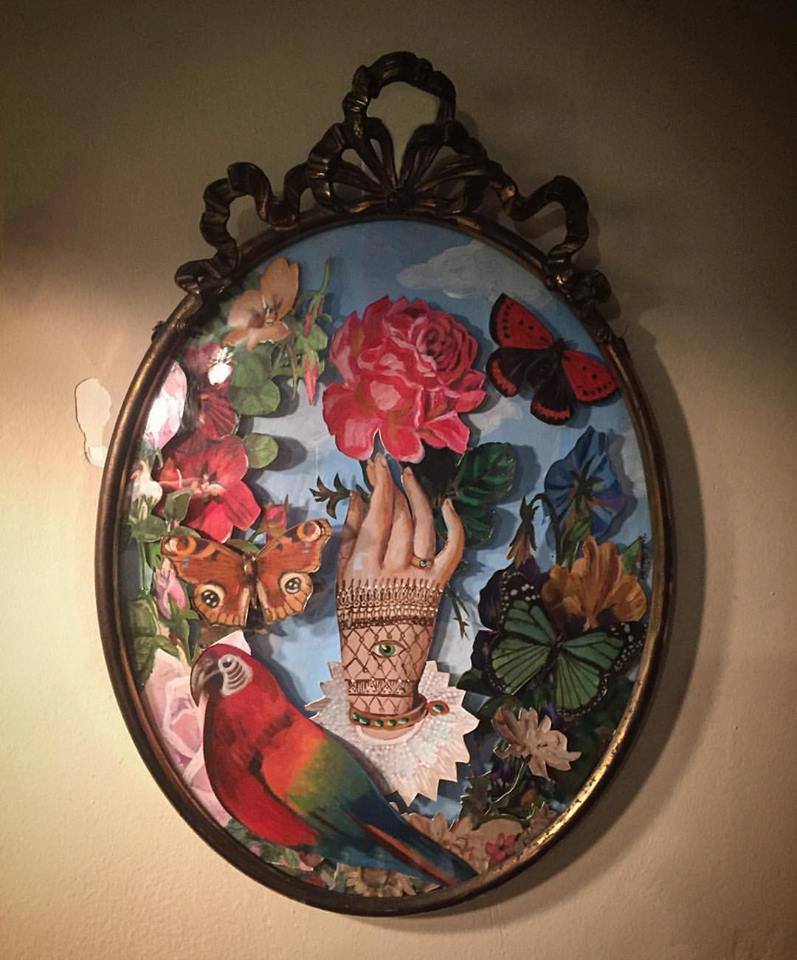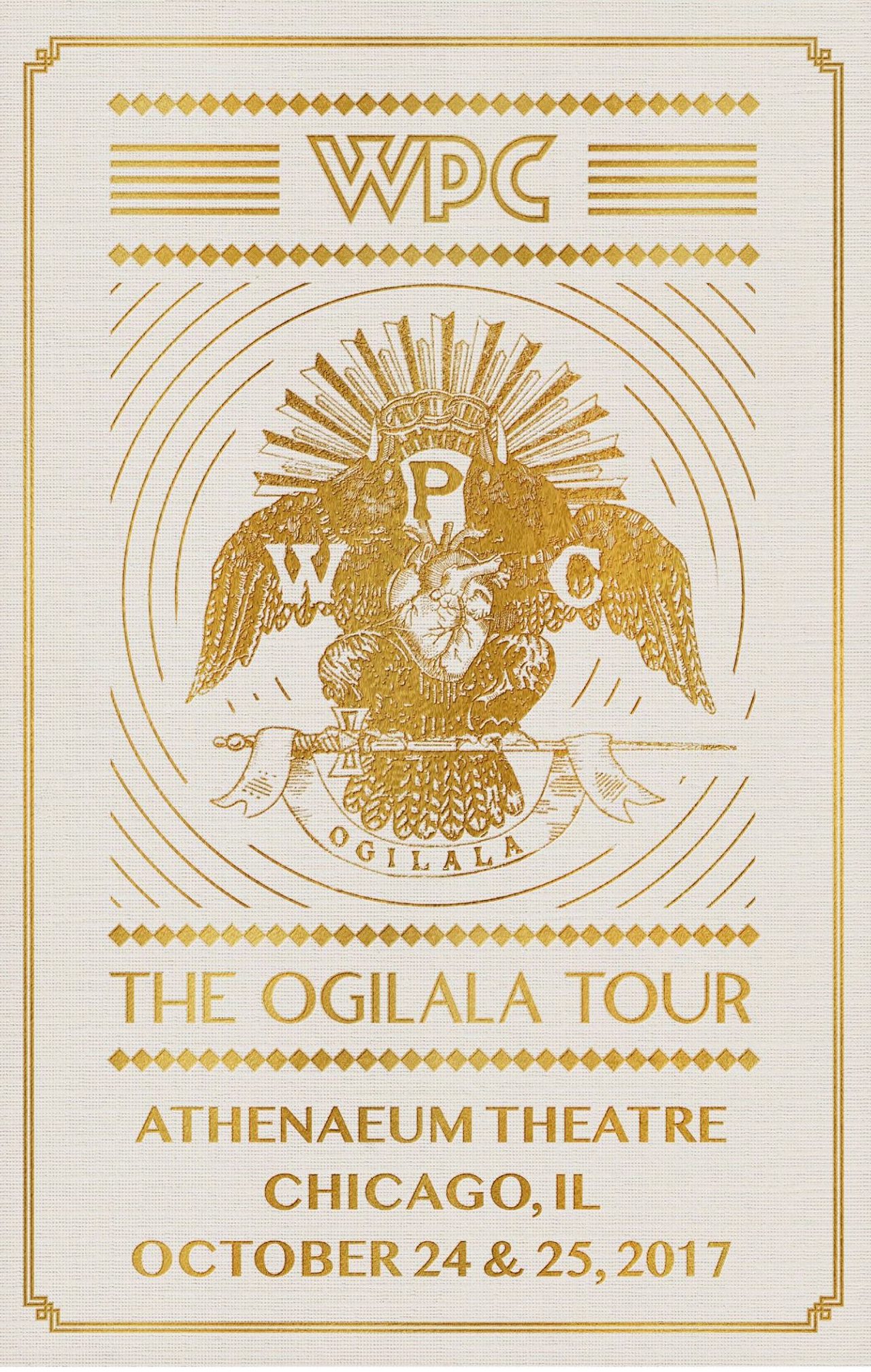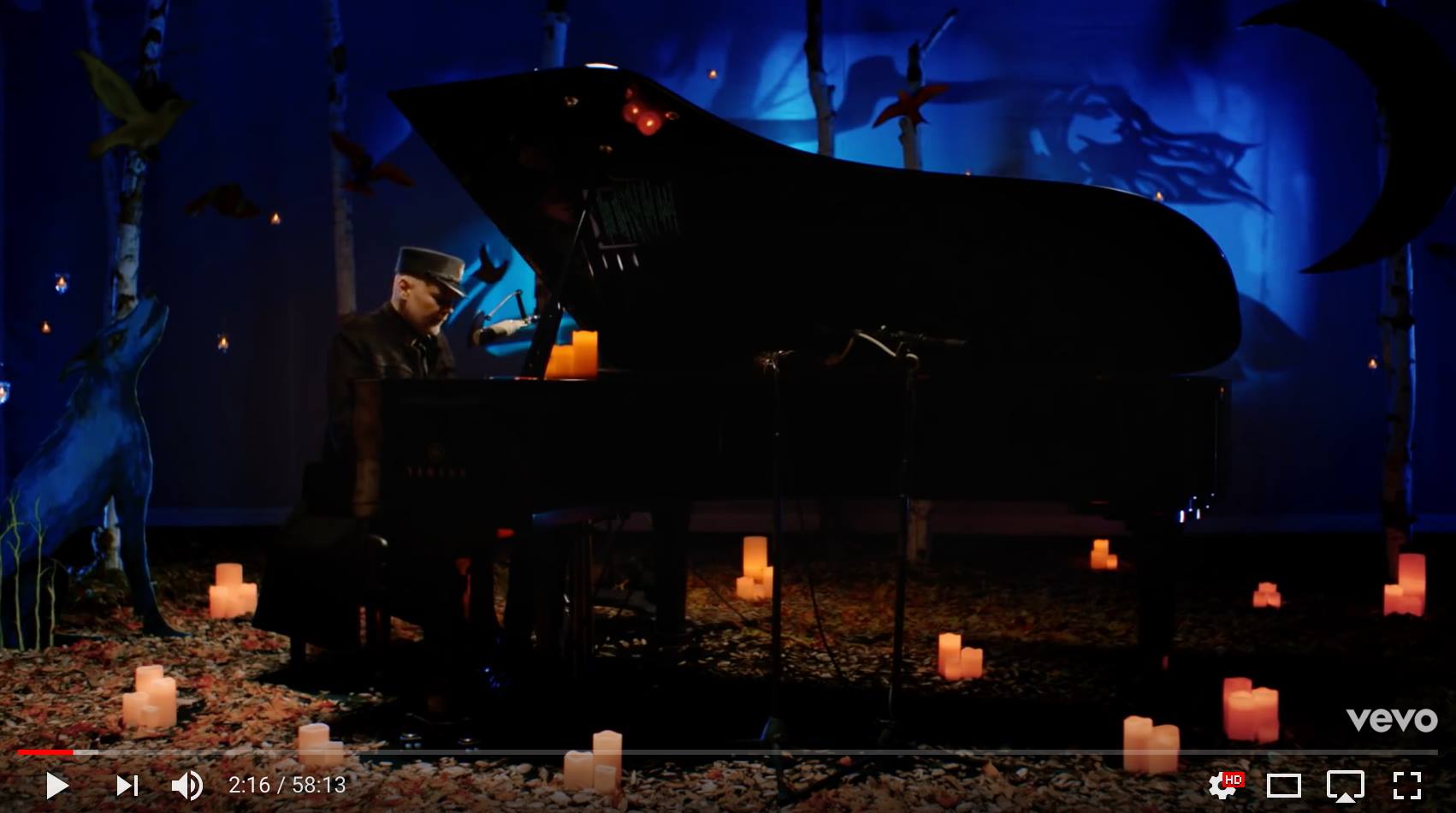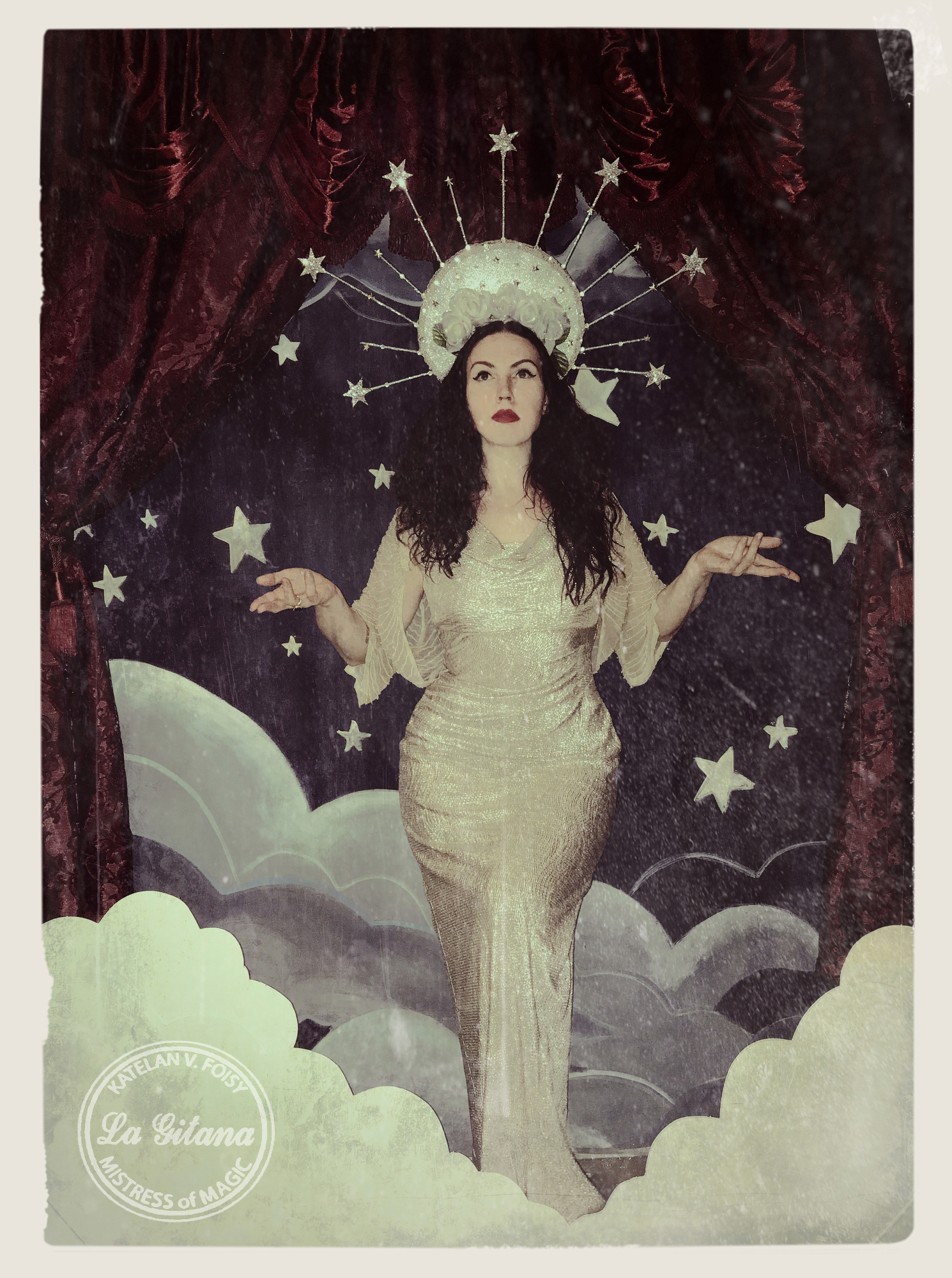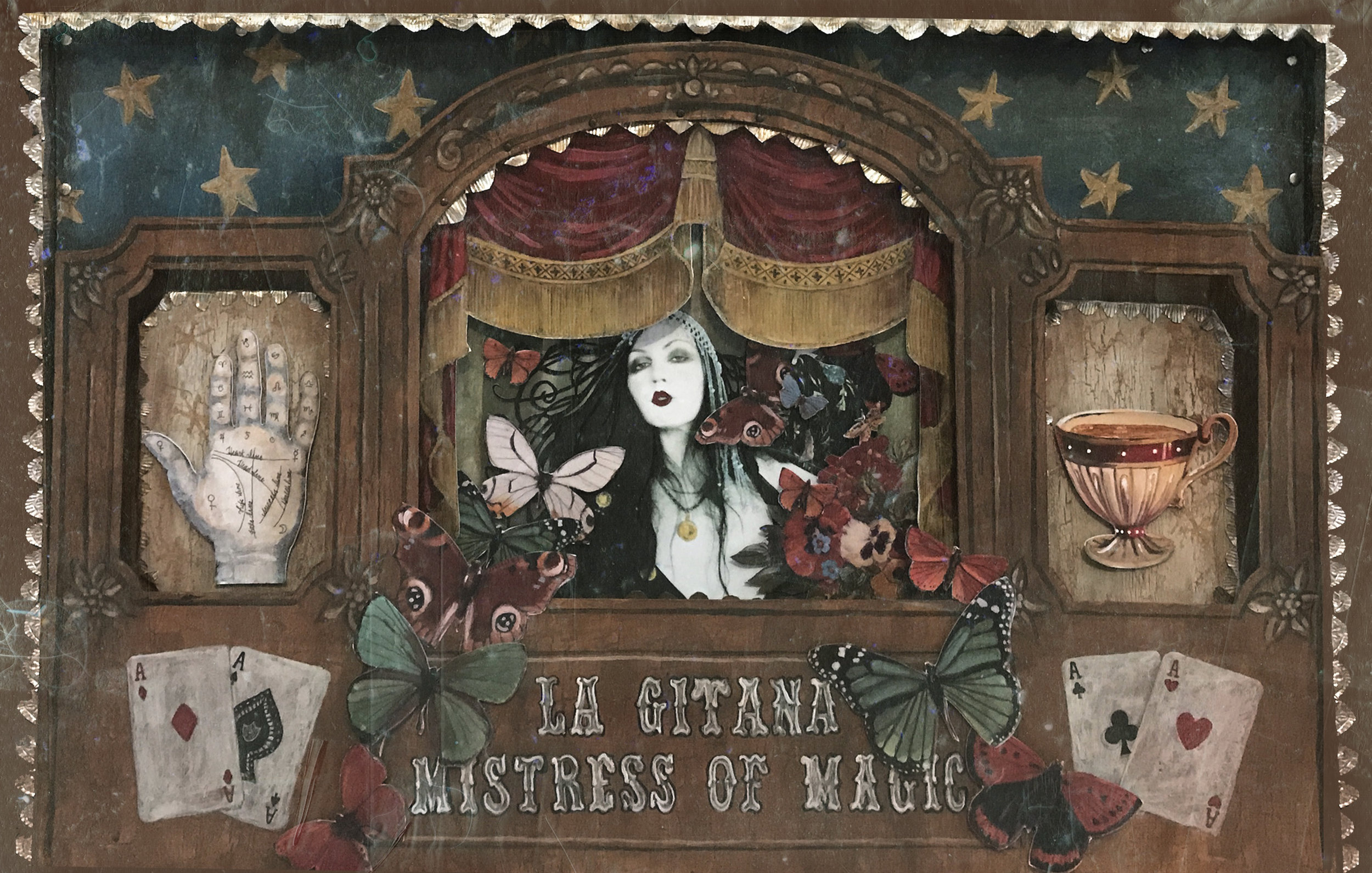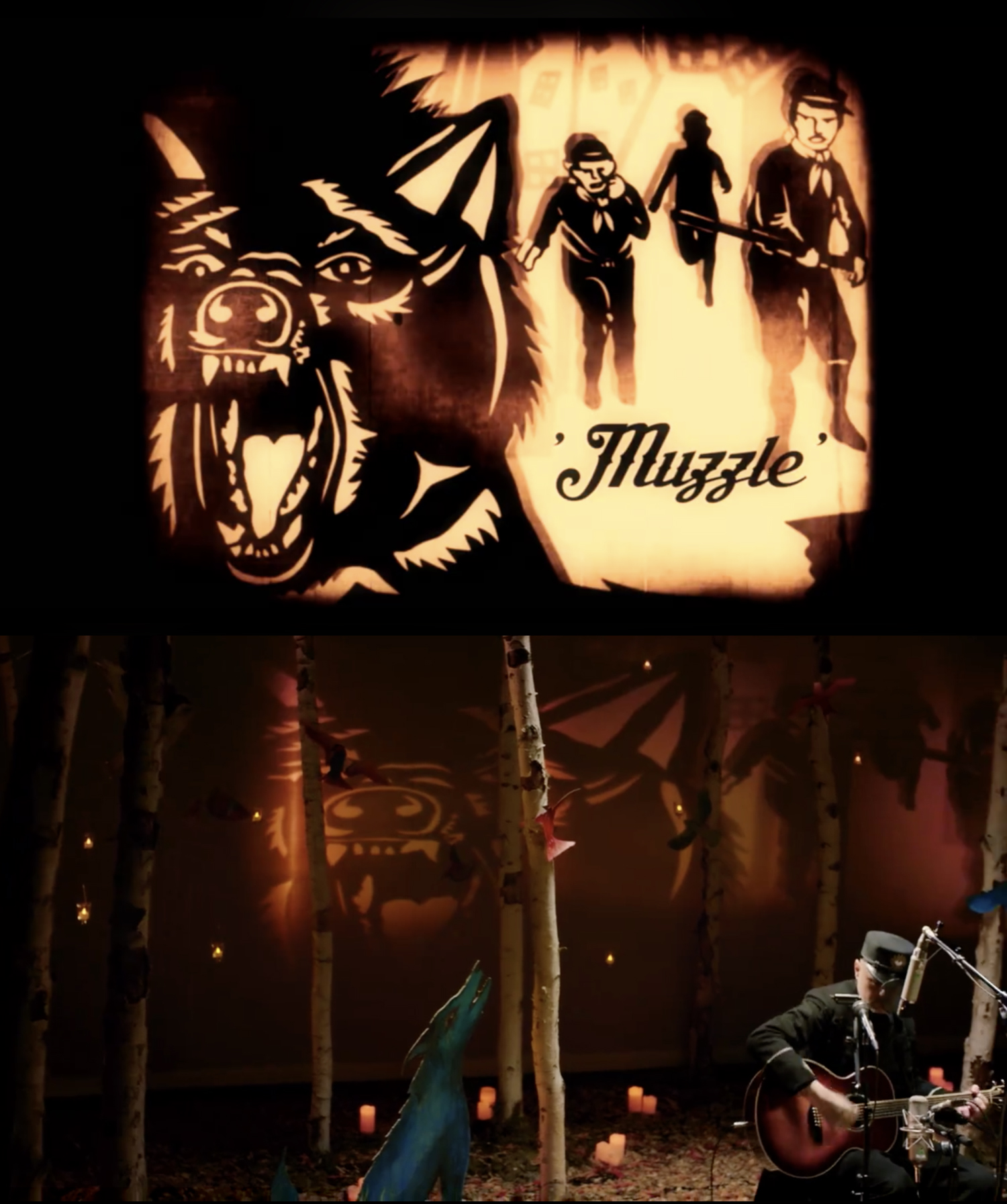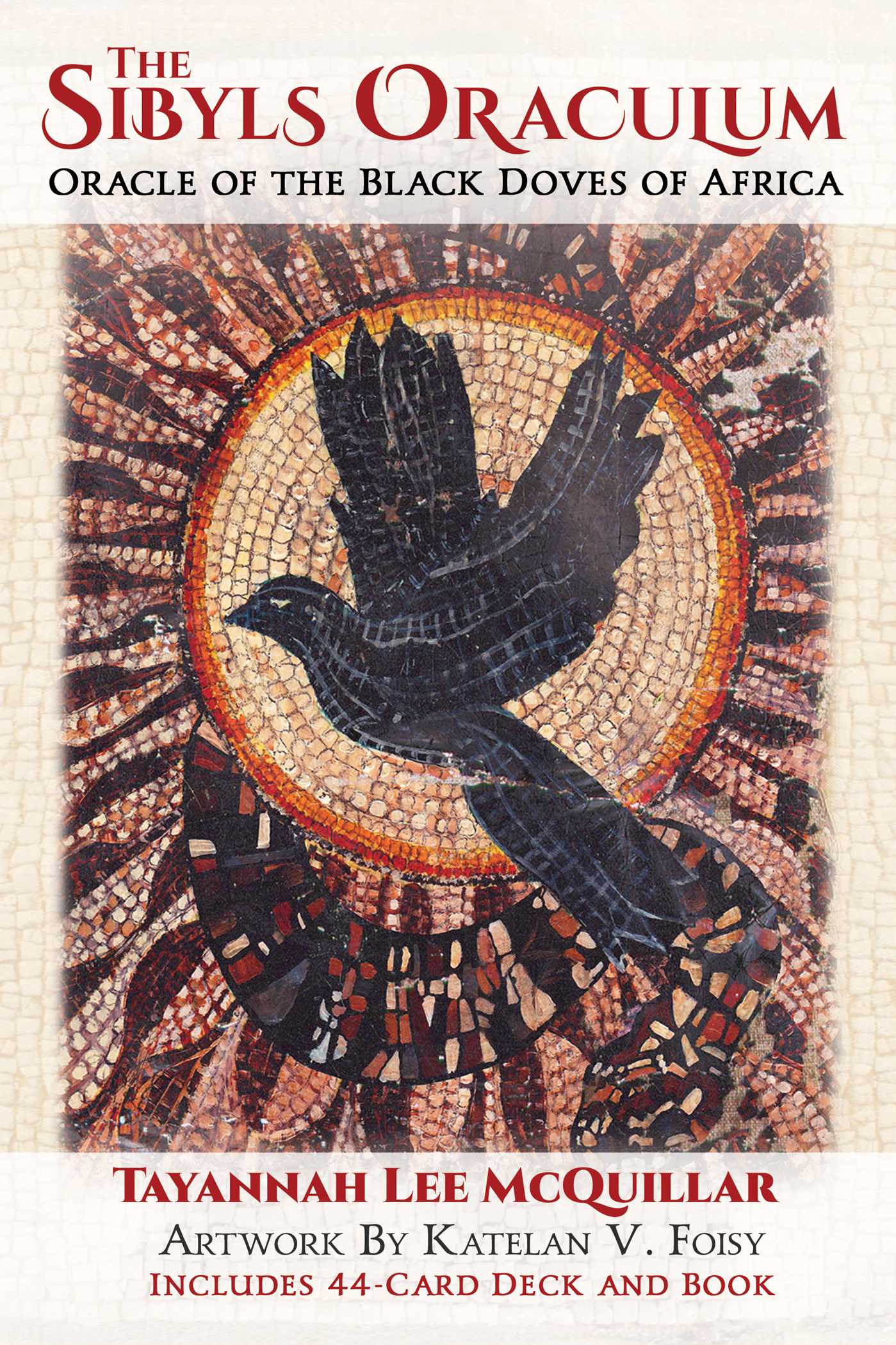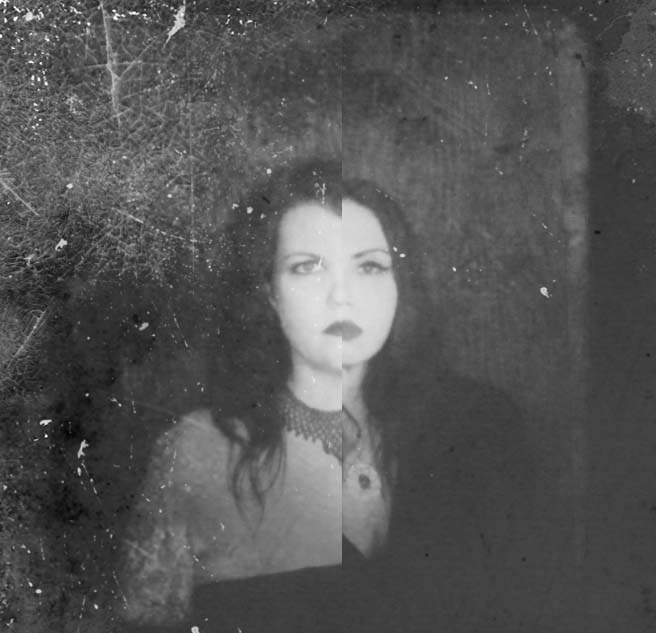 Image Credit:
'Neath the Darkest Eves' Created by William Patrick Corgan, Linda Strawberry Coloma
Getting in touch: VoyageChicago is built on recommendations from the community; it's how we uncover hidden gems, so if you know someone who deserves recognition please let us know here.