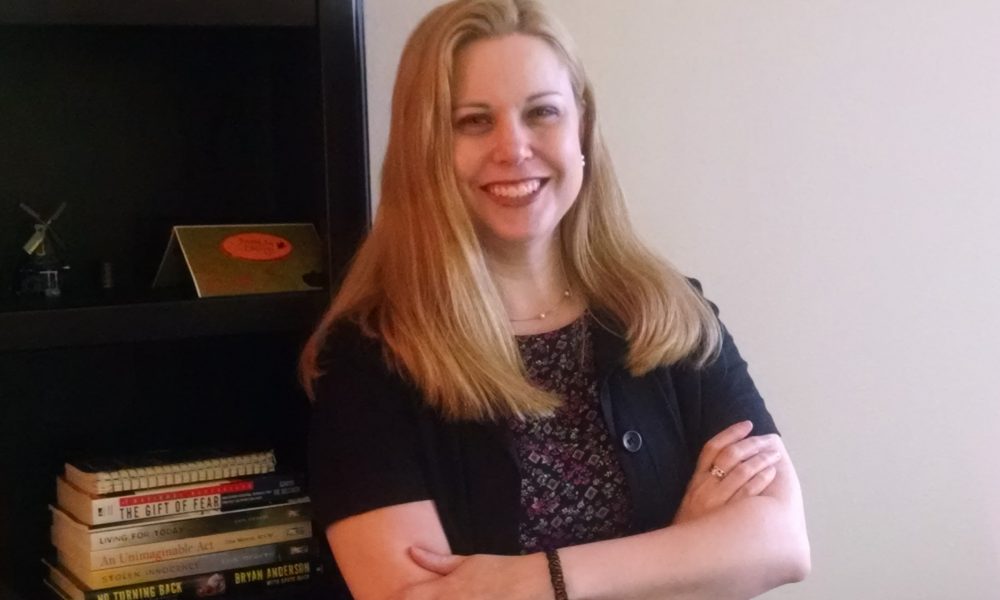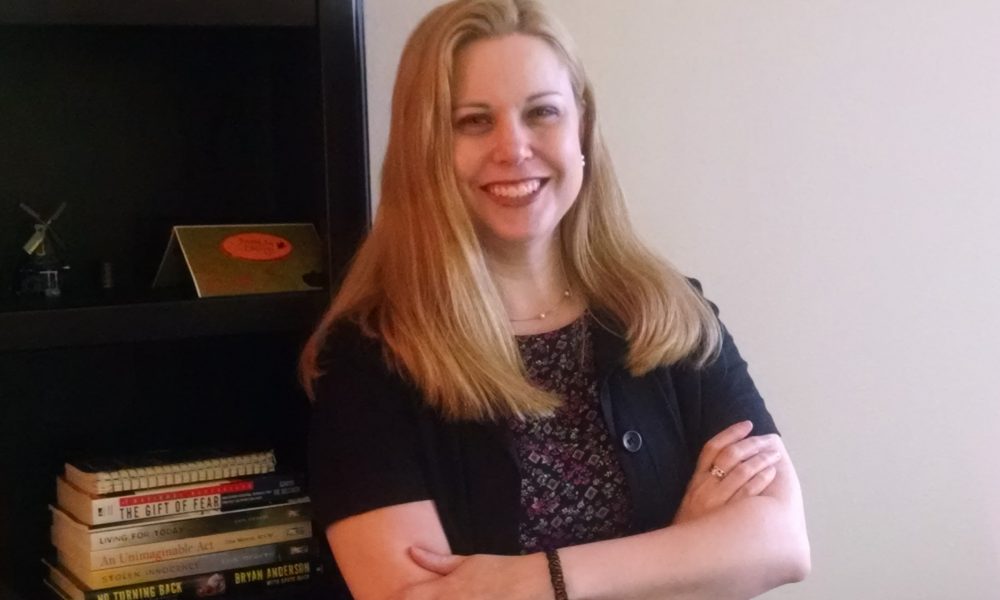 Today we'd like to introduce you to Dr. Michelle Kukla.
Dr. Kukla, can you briefly walk us through your story – how you started and how you got to where you are today.
I knew at a very early age that the focal point of my life was rooted in compassion for others. There are countless stories of me as a child displaying my empathy and sensitivity. One of my parents' favorites is when I was about 5 years-old and I spied a very busy ant hill in a precarious spot about to get run over by a car. I apparently jumped into action and saved the ant hill from sure ruin from the car.
This internal drive to help saw me volunteering at a local hospital on weekends when I turned fourteen. This then lead to working in the radiology department as a transporter when I was sixteen. Here is where I was exposed to a myriad of people's physical and emotional pain. I soon discovered that I had a unique gift to connect with people very quickly. I also realized that people often found me to be an easy person to share with and that I was a very calming presence. These precious years working at the medical hospital in my late teens solidified my thoughts that I was destined to land in the service industry. Listening and sensitivity were built into my DNA and it was clear from an early age that my purpose was to be in a healing position. I just didn't know exactly what discipline, yet.
As I launched into college thinking I might pursue medical school or physical therapy, I found myself fascinated by my psychology classes. It wasn't until my junior year of college that I heard about neuropsychology and how psychologists were working in medical centers. I was amazed by the brain and realized at that moment that I could combine all my passions, the medical field and listening into psychology.
The journey to launching my career as a psychologist with specialties in neuropsychology and health psychology has been a natural unfolding process for me. I know when I go to work every day that I am exactly where I am supposed to be and utilizing the innate gifts I was given.
Has it been a smooth road?
After many years of working in a variety of clinical settings, I realized that there was something missing in the conventional psychology practices. From my perspective, there was this huge gap in coverage and that integrative care was missing. We could no longer treat mental health issues as one dimensional and one size fits all. I staunchly believed it was a must to have multiple pathways of care available and to treat the entire person, mind and body. I was convinced that there was a better way to deliver mental health practices that could produce better results and make going to therapy easier and even perhaps, fun. This is when I realized my embryonic vision needed to come to fruition. However, one of the biggest challenges for me was having the courage to take the leap to make this level of mental health care available in a private practice setting. So that meant I had to deal with what we refer to in cognitive therapy as the ANTS (automatic negative thoughts) in my head. Yes, with all my years of training and practice I was not immune to having scary, irrational thinking that halted and paralyzed me from moving forward.
So my head was polluted with thoughts of doubt that maybe my vision would not translate well and it would fail to resonate with people seeking help for increased mental well-being or mental health concerns. After, putting my knowledge and skills to use on myself I was able to gain a healthier perspective on these negative thoughts and see that many of them were irrationally founded. This meant that moving forward would not mean the absence of fear but rather embracing the fear and having the courage to lean into this process and take the leap. As my clients all know, I call these GO (growth opportunity) moments in life. I needed to discover what was waiting on the other side of this visceral drive to bring a new approach to behavioral health care in a private practice setting. Armed with healthier and more adaptive thinking Healthy Living Counseling Center (HLCC) in Palatine was launched in August 2012 as a behavioral health consortium filled with wellness professionals from a myriad of disciplines. I now enthusiastically get to work with amazingly talented wellness professionals every day that share the same passion for helping empower people's lives!
So let's switch gears a bit and go into the Healthy Living Counseling Center story. Tell us more about the business.
HLCC is an integrative and holistic practice specializing in mental health care. Whether you are looking to enhance your performance as an athlete, student, professional or you need help to address a mental health concern, HLCC will have a pathway that fits for you and produces results. I often refer to this diversity in care as the "21st Century Therapy Couch." I think there is still a lot of misconceptions out there about behavioral health care and that it is scary, painful and takes years to move beyond anxiety, trauma, grief, depression, etc. People often think that all you do is talk to a therapist who winds up responding back to you with a question, how frustrating. This is so not an accurate picture of what happens on the "21st Century Therapy Couch." The 1990s became the decade of the brain with a strong emphasis on studying the neuroscience behind how the brain plays a role in our mental health. This era of study has yielded a great deal of information about the brain that now informs how we practice psychotherapy. One of the biggest discoveries is that the brain has neuroplasticity, which means the brain is constantly changing. This is tremendous news because it means we are not doomed to be stuck in old patterns and that we can rewire the brain for a healthier you! This research has yielded an explosion of creative and interactive methods for us to utilize to provide care.
HLCC is on the forefront of these pioneering methods and is committed to 21st century mental health with an emphasis on 360 degrees of care. Therefore, you will find multiple pathways to promote healing in addition to the talk therapies such as acupuncture, iRest meditation, trauma-informed yoga and nutrition counseling. Remember, we treat the whole person. Consequently, we offer a range of body-based practices to augment the talk therapies which can work nicely for some individuals that find the traditional talk methods not to be a good fit or intimidating.
At the foundation of our practice you will discover a group of very talented and seasoned behavioral health experts trained in a myriad of evidenced based treatments to treat the full spectrum of mental health issues such as depression, postpartum depression, anxiety, ADHD, autism spectrum disorders, OCD and sleep disorders. Furthermore, we have specialties in trauma and chronic pain care. We also work across the lifespan treating children, teens, adults and seniors by providing individual, couples and family therapy. We offer traditional methods of treatment such as cognitive-behavioral therapy, positive psychology and acceptance and commitment based therapies while also blending in Eastern practices of meditation and mindfulness training. In addition, we use cutting-edge neuroscience and technology to further shape the range of interventions we offer. I think this makes our private practice very unique in that we have so many different routes of care available. At HLCC, the use of new pioneering treatment methods shaped by the latest research findings help facilitate better results for our clients, too.
We also take advantage of using technology to add innovative tools to augment the potency of treatment and improve outcome results. For example, we know that emotions are reflected in our heart rhythm patterns and that through technology we are able to observe your heart's changing rhythm in real time on a computer screen. This biofeedback helps you increase better emotion regulation through what we call Heart Rate Variability (HRV) training. This is a great intervention for those coping with trauma and also for athletes that are looking to gain an extra edge in their sport.
We are also one of the few practices that is at the forefront of employing the advancements in virtual reality to assist in therapeutic gains. What used to only be available to large hospitals and research labs we now have the capacity to share this marvelous treatment intervention widely with the public, Virtual Reality Exposure Therapy (VRET) in the confines of our private office. Through the use of virtual technology designed by the Spanish company Psious we are able to offer clients 3D immersive simulations designed to treat a wide range of phobias and severe anxiety (e.g., fear of flying, fear of driving, fear of heights, needle phobia, test anxiety, fear of public speaking, social anxiety, obsessive-compulsive thoughts, substance misuse and health anxiety). This tool is marvelous and it really can help us accelerate the treatment process by allowing clinicians to be present while people are slowly introduced to their triggers in virtual environments making it easier to confront their anxiety inducing situations. We also find that for those that grew up on technology this is a wonderful platform for helping them combat their anxiety. We also can use virtual environments to promote mindfulness and relaxation training which is helpful for many, but also for those with ADHD.
Again, we believe that our practice has the ability to find an approach to mental health treatment that will feel comfortable to you. It is never lost on us what an honor and privilege it is of being selected to be a part of someone's journey towards increased well-being and growth. And consequently, we are continuously striving to bring premiere care to our practice while using gentle and compassionate methods to stimulate the rewiring of the brain. The "21st Century Therapy Couch" is one that includes technology, a better understanding of the brain, a wider breadth of interventions and can even be infused with heavy doses of humor. People often see therapy as the place where you cry. While we certainly have our offices stocked with Kleenex, we find ourselves laughing and using humor a lot, too. The use of humor to help promote state change and promote brain plasticity is another one of our great discoveries and I get to spend a good portion of my day laughing. There are a lot of joyful moments in my day and a lot of celebrating victories when people accomplish their goals. It is an amazing gift bearing witness to someone's positive change. Ultimately, HLCC holds a firm constitution that healing can happen no matter what your life story is. We believe in the hope for change at HLCC!
One of the things I am most proud of with HLCC is that our private behavioral health practice is committed to providing pro-bono services to populations that are under-resourced, under-served or at high-risk. We donate time to active and retired military members, HLCC hosts on Saturdays a complimentary acupuncture clinic that is operated by licensed acupuncturist, Kathi Wotal. HLCC also launched its innovative program called the Empower Hour where we make time to donate free counseling services to survivors of sexual trauma. And lastly, we frequently organize community based events to help cultivate better mental health education and even raise money for social causes. Our last event in April 2016 helped raise over $18,000 for the national non-profit, PAVE to go towards development of programming for the reduction of sexual violence. I am passionate about the view that the private sector should always dedicate some time and energy to giving back to under-served populations. We hope to inspire other private practices to do the same. We donate thousands of dollars every year in wellness care and will keep doing this every year moving forward.
How do you think the industry will change over the next decade?
I think we will continue to see neuroscience play a big role in the methods we use to promote change coupled with a better understanding of the science behind the how the interventions we are utilizing work. I also think technological advances will continue to impact the way we deliver mental health care. It is such an exciting time to be in the field of psychology. Our field is exploding with new knowledge and advances in practice. I cannot wait to see what is coming next and staying on top of it!
What's your fondest childhood memory?
The thing I remember most from childhood is not so much just one favorite memory, but rather the theme of childhood. I remember so clearly the energy and the passion for new discoveries as a child and the ability to try new things and be daring. It seemed that childhood afforded you with ample opportunities to stretch yourself beyond your comfort zone and jump into the unknown on a regular basis. I try to hang onto that enthusiasm from my childhood years and use it to propel me forward with less fear and more courage to expand my professional and personal horizon. And it is with this enthusiasm that will see HLCC grow a little larger in 2018. We are adding more like minded-wellness professionals in an effort to bring our holistic, integrative, 360 degree care model to more people! We are super excited to see where the "21st Century Therapy Couch" take us next as we continue this journey with more wellness-professionals.
Contact Info:
Address: 800 E. Northwest Hwy, Suite 500, Palatine, IL 60074
Phone: 847-701-4452
Youtube: 
Getting in touch: VoyageChicago is built on recommendations from the community; it's how we uncover hidden gems, so if you know someone who deserves recognition please let us know here.