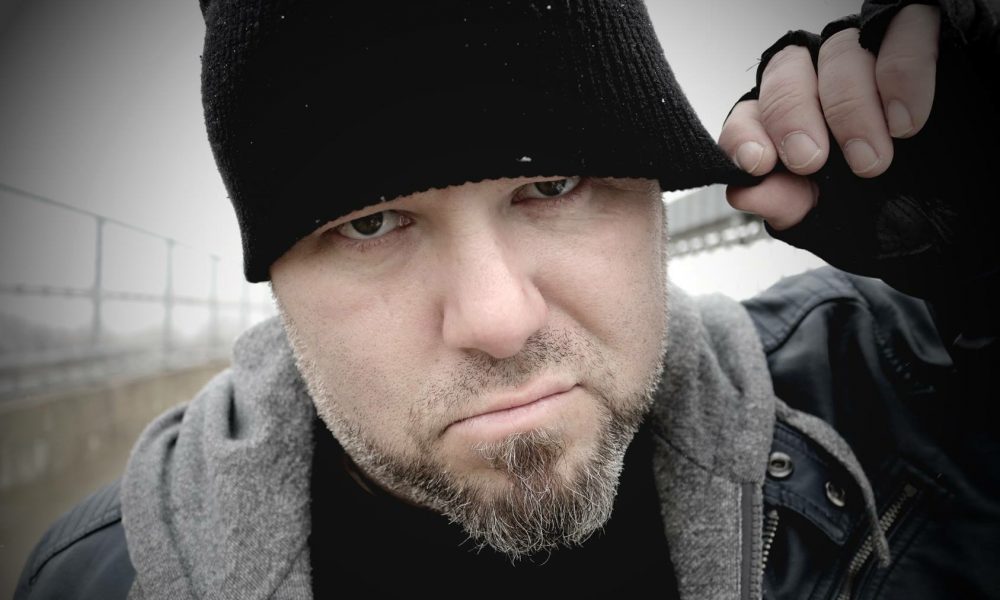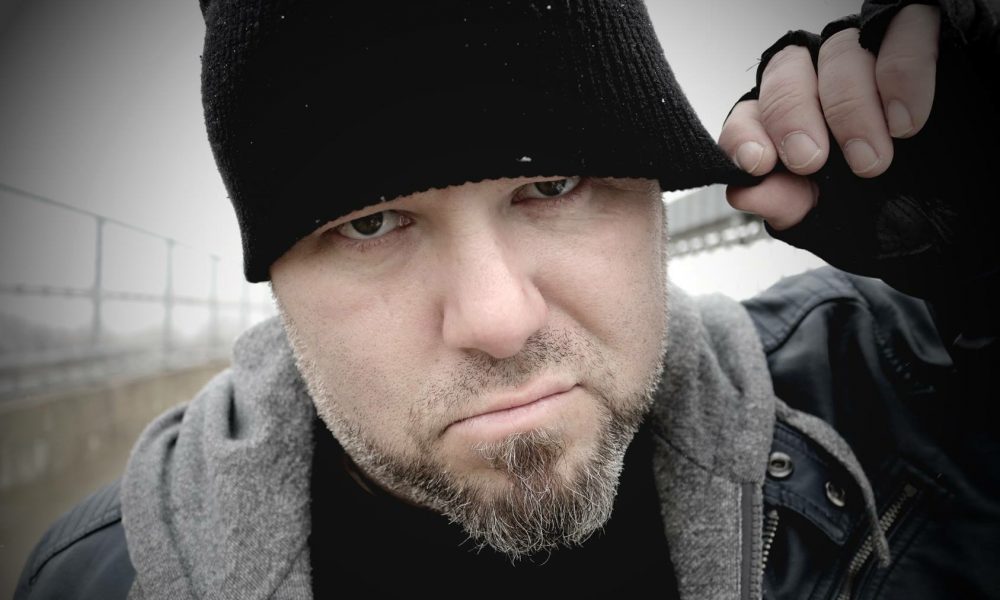 Today we'd like to introduce you to Evan J. Thomas.
Evan, please share your story with us. How did you get to where you are today?
I started taking photos as a kid. My dad, James Thomas, was a professional photographer and always was taking photos where ever we were at. That was how it all started, a little point and shoot film camera with the detachable flash at the top that would run out after 6 or so flashes. I took photos of our dogs, the pool, animals, landscapes and my family. The photos sucked but I loved doing it.
From there it just blossomed, I would bring my camera to Cubs games and took photos from the stands. I took a photography class in High School and won an award for Best Composition. I was then asked by a friend who was starting a band if I'd be interested in taking some photos of them while they were practicing. So I did it and loved it. I was photographing shows for them and promo photos. I would meet new bands at other shows and offer my services for barely any money but it was fun and I was learning. One night after a Deftones show at the Riviera Theater I met a guy outside who was selling bootleg VHS Tapes. I gave him one of my newly made and generic business cards telling him I was a photographer. A few days later he hooked me up with my first big show. Opening that show was a little known band who has gone on to do huge things in music, the band Disturbed. I was hooked.
Later that year a new minor league baseball team was debuting in the area. I contacted the Schaumburg Flyers and asked if I could come and take some photos at the games. They allowed me to and I got my first shot at shooting a "pro" baseball team.
My biggest assignment was through Vanity Fair Magazine. I was asked by a company who I had worked with on several occasions if I would be interested in photographing an event for the magazine since Vanity Fair had asked for some referrals in the area. The event was the Chicago Movie premier of Ocean's 13 with George Clooney, Matt Damon, Bernie Mac and Don Cheadle in attendance. It was surreal, photographing them on the red carpet as they arrived and then I was bumped up to VIP photographer and I was given the chance to photograph the group privately in the green room and then at the after party. I've done a few more movie premiers since but nothing was as cool as that night.
I'm very passionate with what I do, I love sports so I photograph basically everything from Football to Tennis to high school badminton and water polo. I love music and I get the opportunity to photograph bands of all genres and notoriety. I photograph models, kids, events, pets, landscapes and basically anything I want to do and I love it all!
BAD ASS ART AND MUSIC SHOW-
I started this event in early 2015 after participating in a huge art show in the Chicago area. After that show where I felt like I was just a $$ for the organizers I wanted to start a show that gave the artists and performers more of a showcase for themselves and their art and music. I wasn't sure where to start but I contacted a venue where I did a small local art show the previous year and had fun. I wanted to expand on that show and make it into more of an event. So I put out feelers via social media, flyers, going to other art shows and promoting my new show. My first show was May 23, 2015 and I had 20 artists. It was incredible to me that I was able to assemble all this talent and showcase these artists the way they should be featured. Since then I have organized 8 shows at various venues around the Chicago suburbs and looking to expand it to other cities with a traveling showcase.
I also had stage fright originally and was terrified to speak in front of crowds. The first time I came on stage I was so nervous, I had my index cards with what I wanted to say written out and I was shaking at first. After the initial time on stage I started to feel more comfortable speaking in front of people. Even now I have some issues with it but I recently started hosting Open Mic nights and performing some karaoke nights as well.
BAD ASS PRODUCTIONS-
I started this in late 2016. I wanted to start a roster of talent in different genres and I wanted to promote them and find them work. I started with a few bands that I knew and a few models and actors. In recent months I have been booking concerts at a few different venues in the Suburbs and I am talking to larger venues in the city currently. The entertainment industry is filled with scam artists and people who are not trusting. I want to change that and it will take time. I want to offer the talent I work with security that they won't be taken advantage of by people looking to just make a buck. I'm hardly making any money doing this right now but I have been contacted by many different bands and talent wanting to work with me due to my stance in the industry and I am a man of my word.
Great, so let's dig a little deeper into the story – has it been an easy path overall and if not, what were the challenges you've had to overcome?
Starting a business is never easy. I have failed in a few occasions trying my hand at different ideas. I opened a photo studio a few years back and it was somewhat successful the first few months but then it went on a downswing with lack of clients and I was making no money while paying rent and fees that I just couldn't afford after a few months on nothing.
The photography business isn't easy either since now a days every Joe or Judy who has a camera thinks they are a professional and start charging money to "take photos" for people. Some clients don't want to spend the money and try to get you down on your prices and threaten "I'll find someone for cheaper". That's fine with me, I won't subject myself to a potential client who would skimp on talent over the cheap. There is a major difference between being able to take a picture and knowing how to capture a photo. Covering sports and music and even events you have to anticipate what could happen, you have to be in the right spot at the right time, you have to have correct lighting and exposure and you have to have an eye to capture eye pleasing images.
Please tell us about Evan J. Thomas Photography & Bad Ass Art and Music Show & Bad Ass Productions.
EVAN J. THOMAS PHOTOGRAPHY-
I photography music, sports, events, kids, models, landscapes, pets and more! I've won 2 awards in the past 2 years for "Best Photography Business" in the area my company is registered in. I make sure I capture the photos that the client wants as well as adding in my creative eye for capturing the moments needed. In terms of what I specialize in, I would say that I do most everything well. I prefer Music, Sports and Event photography because I like capturing action and anticipating what will come next. I'm most proud of being able to still be relevant and still having people know who I am and wanting to work with me. It's not easy as I stated and a lot of people give up before they have a chance to blossom. I'd say my personality and my eye for detail sets me apart from others. I look for the little things that could be a hindrance to making the images I take be the best they could be.
BAD ASS ART AND MUSIC SHOW-
I produce fun and entertaining shows that cater to the artists and performers. I make sure everyone has fun and the artists are taken care of instead of being left out in the mix. For this I am known for being a positive fixture in the industry and producing more of a family atmosphere with the artists. I'm most proud of the fact that the artists keep wanting to come back and they are inviting more artists in the process. What sets this show apart is that I make sure the artists are featured, I announce each artists at the show, I bring them on stage for a fun group photo and I make sure they are well taken care of.
BAD ASS PRODUCTIONS
I work with bands, talent and models getting them paid gigs. I specialize in getting them what they want, not what I want them to get. I am known for my honesty, my hard edge approach but friendly personality where I can get along with most anyone. I am most proud of trying to change the landscape of the industry from being a bunch of money grubbing scam artists to a company that has integrity and that talent wants to work with.
Do you look back particularly fondly on any memories from childhood?
Going to Cubs games with my dad and family and taking photos.
Contact Info:
Image Credit:
Bad Ass Art and Music Show photo, Doug Pfundstein- Fresh Coast Photography