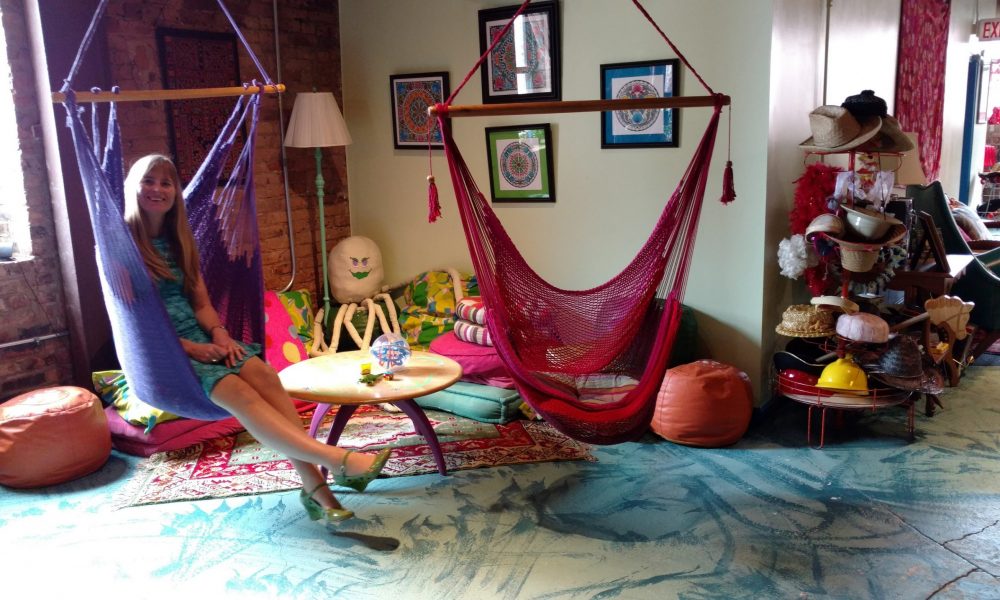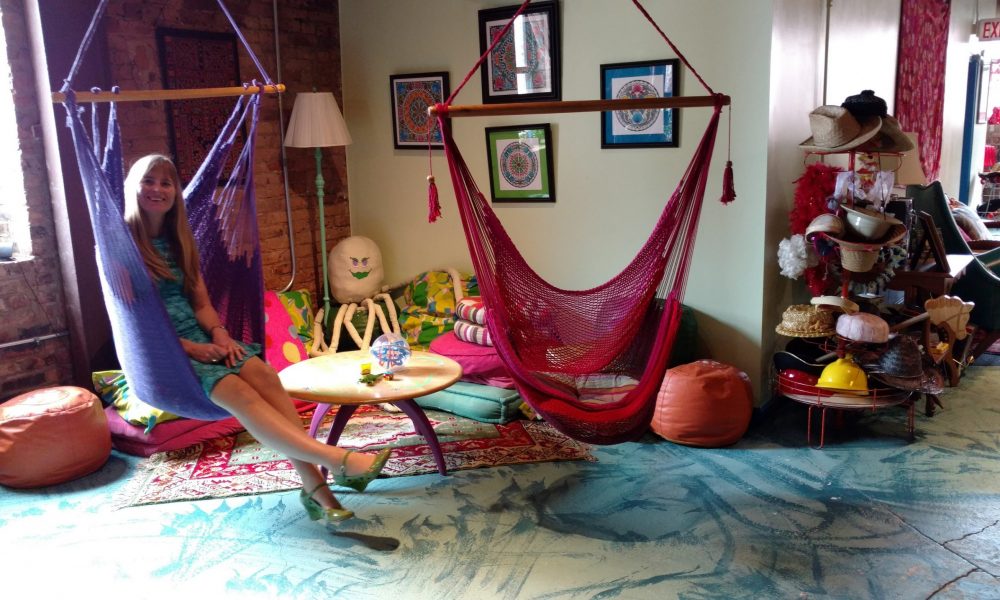 Today we'd like to introduce you to Eva Niewiadomski.
The idea for Catalyst Ranch was born on a quiet, sunny day in early June 2002. Eva did her typical morning routine, hopped on the subway downtown and by 8:00 am was hard at work at her job as New Products Marketing Manager in the Convenience Foods Division of Frito-Lay (most recently Quaker Oats, before the PepsiCo purchase). The division had just gone through a restructuring and Eva was excited about the new platforms she would be working on.
What she thought was a meeting with her boss to talk about new priorities and projects actually turned out to be a discussion about her impending layoff at the end of July 2002. Although it had been expected for a while, it still was a bit of a shock that the day had actually arrived.
Thankfully, Eva had been thinking about what she'd want to do after leaving Quaker and the idea of Catalyst Ranch crystallized that very same evening.
The nugget had been simmering for some time. She had created two Innovation Hallways and a Creativity Room for Quaker, which had been enthusiastically received by her co-workers. And as a trained facilitator, she'd had lots of experience putting together creative environments in non-traditional locations and running brainstorming sessions.
She proceeded to find validation for her idea through qualitative research, picking the brains of anyone who was willing to listen and talk, developing a business plan and financial forecast, searching for a site, hitting garage and estate sales at a frenetic pace, refinishing furniture, finding financing, building a client base and God only knows what else, all while still working full-time. She was asked to stay at Quaker an extra month but put the final stake in the ground at Labor Day. Time was running out if she wanted to be up and running still in 2002.
Thank goodness dad was a willing and available first employee. Before he knew it, he was stripping furniture, fixing and refinishing it and doing reupholstery work full time and then some. The lease at historic Haymarket Square was signed the third week of September and work began the following week. Space was completely raw – only the HVAC systems and bathrooms were in place, along with a few walls here and there.
Here's where all the project management skills developed while launching new products really came into play. Eva ended up being the on-site construction manager, coordinating carpenters, drywallers, electricians, painters and hordes of volunteers (she never realized how many wonderful, generous friends she had until then). Construction was completed in a matter of 5 weeks. Time was of the essence as there were already three bookings in the month of November.
Scott, the landlord, came by every day, bemused by the progress. No tenant had ever done so much in so little time in one of his buildings and this was obviously no typical office that was being created. Each day, the elevator doors would open, ahead would peer in and look around, but no one got off. The curiosity of the whole building was aroused. As each layer of color was added, space was transformed. And once the furniture was moved in, what a difference it all made.
The idea came to fruition at the beginning of November 2002 with the hosting of the first meeting, booked sight unseen by the client. The small crew of volunteers stayed up all night putting on the finishing touches and the last pane of glass for the French doors slid into place at 5:30 am. The first client arrived at 7:00 am.
The business grew by leaps and bounds from that day forward. Until they outgrew the 3rd floor and started having to turn business away. That's when the decision was made to take on another floor. In June 2005 the build-out of 4E began, adding an additional 6,000 sq. ft. and two new rooms, the Mambo and the Jitterbug. Operations on both floors began in September 2005 and there's been no looking back since!
In May 2010, they decided to add a focus group capability and split the Mambo Room by adding two-way mirrors and lots of specialized A/V equipment. The Foxtrot Room was born – aka the client viewing room. There are special decorative covers which can be put over the mirrors, thus allowing the rooms to be used for two separate meetings when they're not being rented for focus groups.
Since first opening their doors, Catalyst Ranch has been featured in articles in various noted publications in the United States including the Wall Street Journal, The New York Times, The Chicago Tribune, American Way Magazine, Crain's Chicago Business and Inc. Magazine. They're also featured in three books, "Customer Satisfaction Guaranteed" by Chip Bell and James Patterson, "From Workplace to Playspace" by Pamela Meyer and "Disciplined Dreaming" by Josh Linkner.
The meetings continue as do the special events. Throughout the years they've hosted hundreds of celebrations – weddings, bar & bat mitzvahs, anniversary parties, birthday parties, fundraisers and anything else that warrants a gathering of friends and family.
Great, so let's dig a little deeper into the story – has it been an easy path overall and if not, what were the challenges you've had to overcome?
As in any business, there are many challenges you encounter. Our worst moments came during the recession in 2008/2009 when most corporations cut their meeting budgets. Overnight, we lost 50% of our business. Or so it felt. And each potential client would not accept the pricing as proposed.
Each contract became a protracted negotiation, even though we were offering fair value for the services provided. We had to reduce staff and cut back on expenses. What it did do was force us to look a bit more closely at how we were spending our money and doing our staffing. It made us become much more efficient on the labor front – all without impacting the Catalyst Ranch experience that clients had come to expect.
We made some changes to the catering options in order to meet client budgets and still provide them with a delicious meal option. There have also been times when we've lost multiple key staff within a short period of time, which put a stress on us. Those challenges also led us to restructure and give existing staff some new responsibilities to help them grow their skill sets while hiring new people at a lower level.
Please tell us about Catalyst Ranch.
We were the first creative meeting and event space to open in the Chicagoland area and were truly a pioneer in creating this new segment in the marketplace. Before Catalyst Ranch opened its doors, there was only one other creative meeting space in the U.S., sparkspace, which is based in Columbus, OH. But even within the "creative meeting space" segment, we are truly unique. Our philosophy is based on the idea that physical environment matters. It matters a lot! The philosophy is composed of the following principles:
Disorient: When you bring people off-site, irrespective of the reason, you want them to come with a fresh, open mind, receptive to new ideas. One way to open the mind and clear it of stale, preconceived notions is to disorient it. Disorientation is essential to creativity and new thought.
That's why we fill the rooms with vintage furniture, vast amounts of artwork, ethnic furnishings, toys, and books. Not what you typically see in a conference room.
Nostalgia triggers Purposeful Play: Why the vintage furniture, toys and artwork? Memories of childhood inevitably rekindle the child-like self, when we all had booming imaginations and no one thought about whether or not they were creative. What we've found is that those memories lead our meeting participants to come up with solutions to problems that they would not otherwise have generated had they been tackling them in their usual office environment.
Embrace Diversity: Many people grow up with another language, culture and traditions. We think it's important to welcome, acknowledge and value all the aspects that make each person unique. That's why our rooms are filled with ethnic furniture, rugs, pillows and artwork in unique combinations. Who knows what conversations it will spark and what you may find out about your colleagues?
Space to Roam: It's important to free up thinking by giving meeting attendees space to wander and explore. Instead of giving you many small, windowless rooms to use as breakouts, we've incorporated them into the meeting room. There's typically a central presentation area with breakout areas along the perimeter of the room. So instead of being trapped in one seat throughout the day, meeting attendees can stretch their legs and re-engage their brains.
Engage the Senses: You have five senses (some may even have a sixth), so why not engage all of them and kick your brain into high gear? There's freshly brewed coffee to entice the nostrils, Play-doh for the restless fingers, music from our satellite radio stations, many things to delight the eyes and delectable food to tantalize the palette.
Tailor-Made: We know that each meeting has a different objective and not all room set-ups are conducive to achieving a meeting's goals. That's why the space is so flexible. We're used to moving couches, armchairs, tables, chairs, hammock swings and coffee tables to the absolutely perfect configuration for each meeting. That's why the Ranch Hands are so physically fit.
Partnering with the Meeting Planner & Facilitator: Clients have a dedicated Client Services Manager who is their point person. Not only do they ensure that clients are in the best room to suit their needs, they take care of all the meeting details, brainstorm room set-ups and make suggestions for additional activities, facilitators, dinners and entertainment in the booming West Loop neighborhood where we're located. And when clients arrive for their meeting, our Ranch Hands will be at the ready to help them throughout the day, whatever their needs might be. They're up for any challenge the clients throw at them!
No Pricing Surprises: Our pricing is all-inclusive. We include all A/V, meeting supplies, wireless internet, tech support, unlimited hot and cold beverages and two delicious snack services. We let clients pick their breakfast, lunch and/or dinner and don't lock them into any sort of catering minimums. The menus are full of appetizing, healthy and unusual choices.
Our clients love the fact that everyone here truly provides great service and that we are thinking about what is provided in our meeting rooms and the additional supplies they might need. And they don't get nickeled and dimed each time they ask for an additional office supply or flip chart pad.
Do you look back particularly fondly on any memories from childhood?
One of my most favorite memories is the only family vacation we ever took as an entire family. My parents both worked in factories and it was difficult for us to afford a vacation. We took a 4 day trip to Wisconsin Dells and I remember how excited we all were to do the Duck Ride!
At that time, it was quite a unique option and no one else was offering them (at least that we knew of). It was the only time I saw my dad actually relax and have fun for a prolonged period of time.
There were no projects and home improvement projects that he could be working on. It was just time for us to spend as a family and experience new things together.
Contact Info: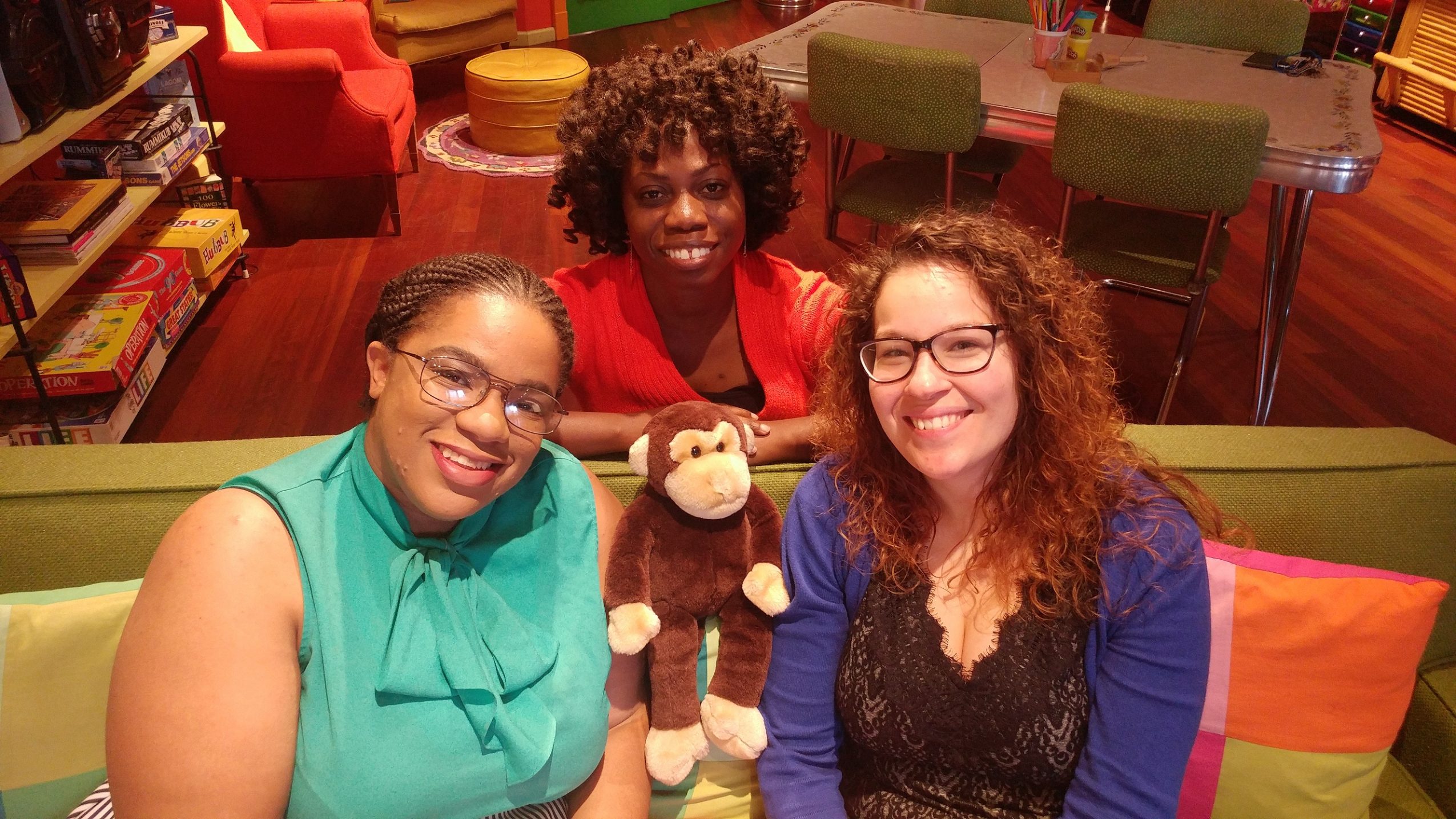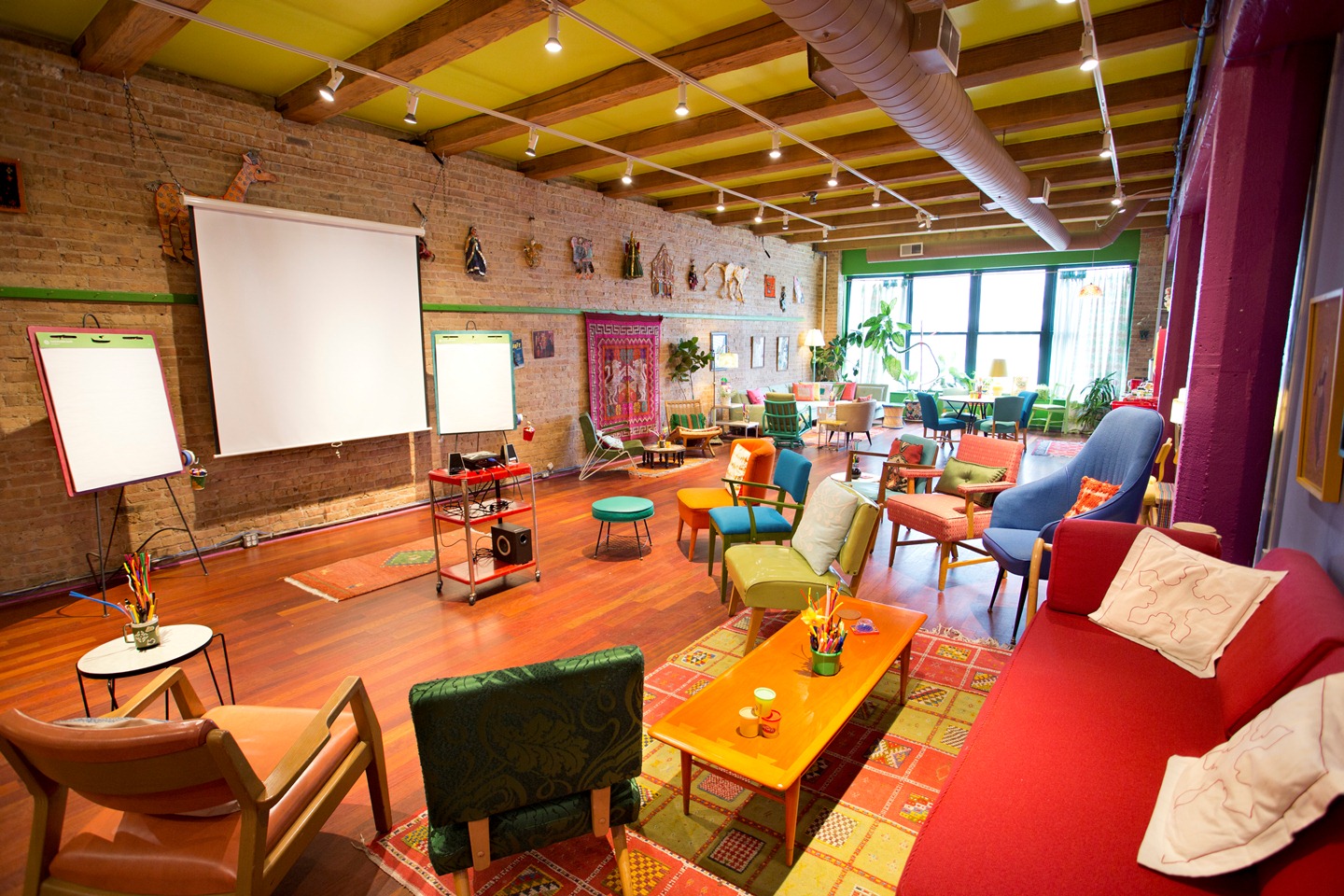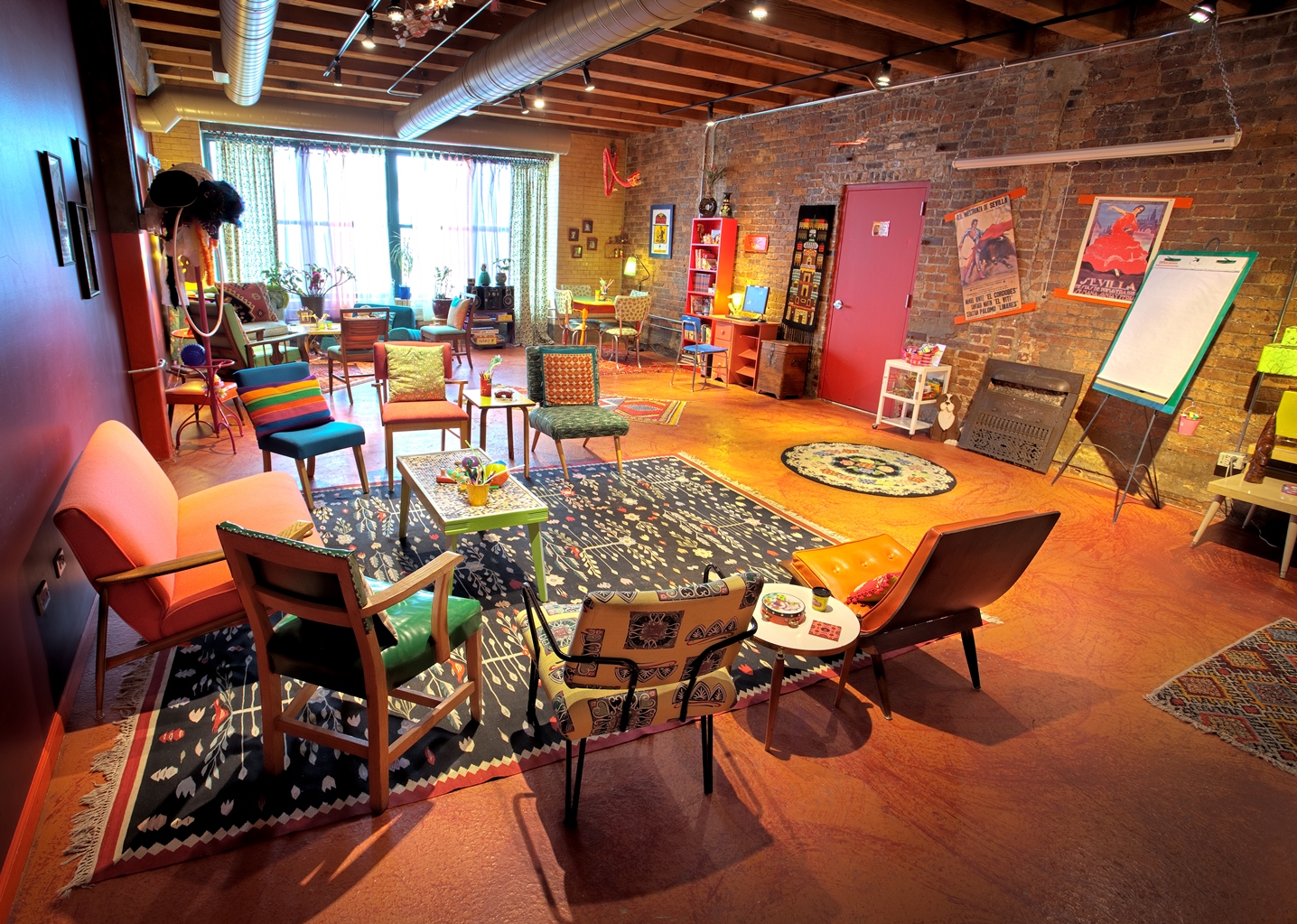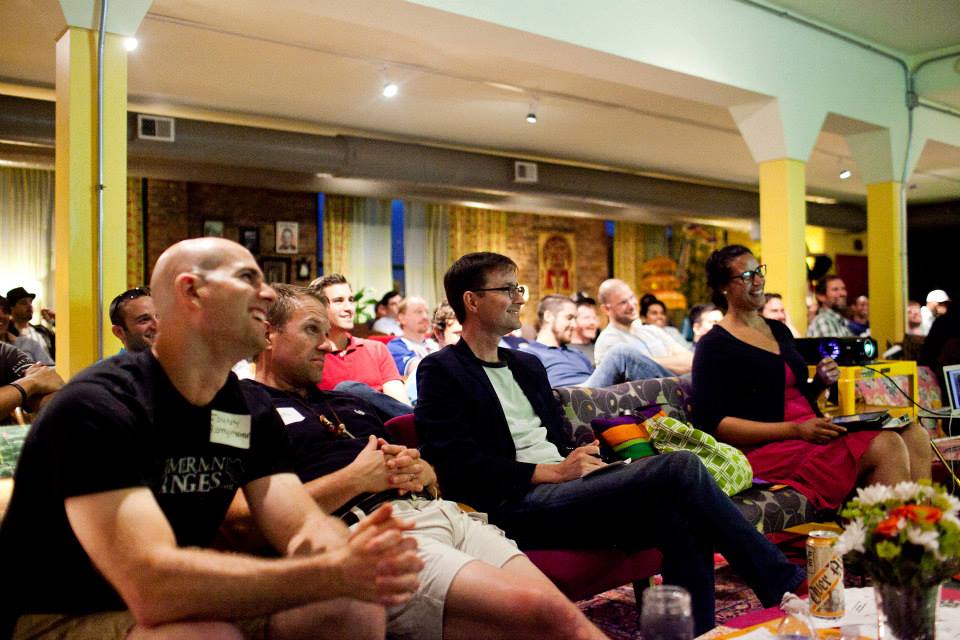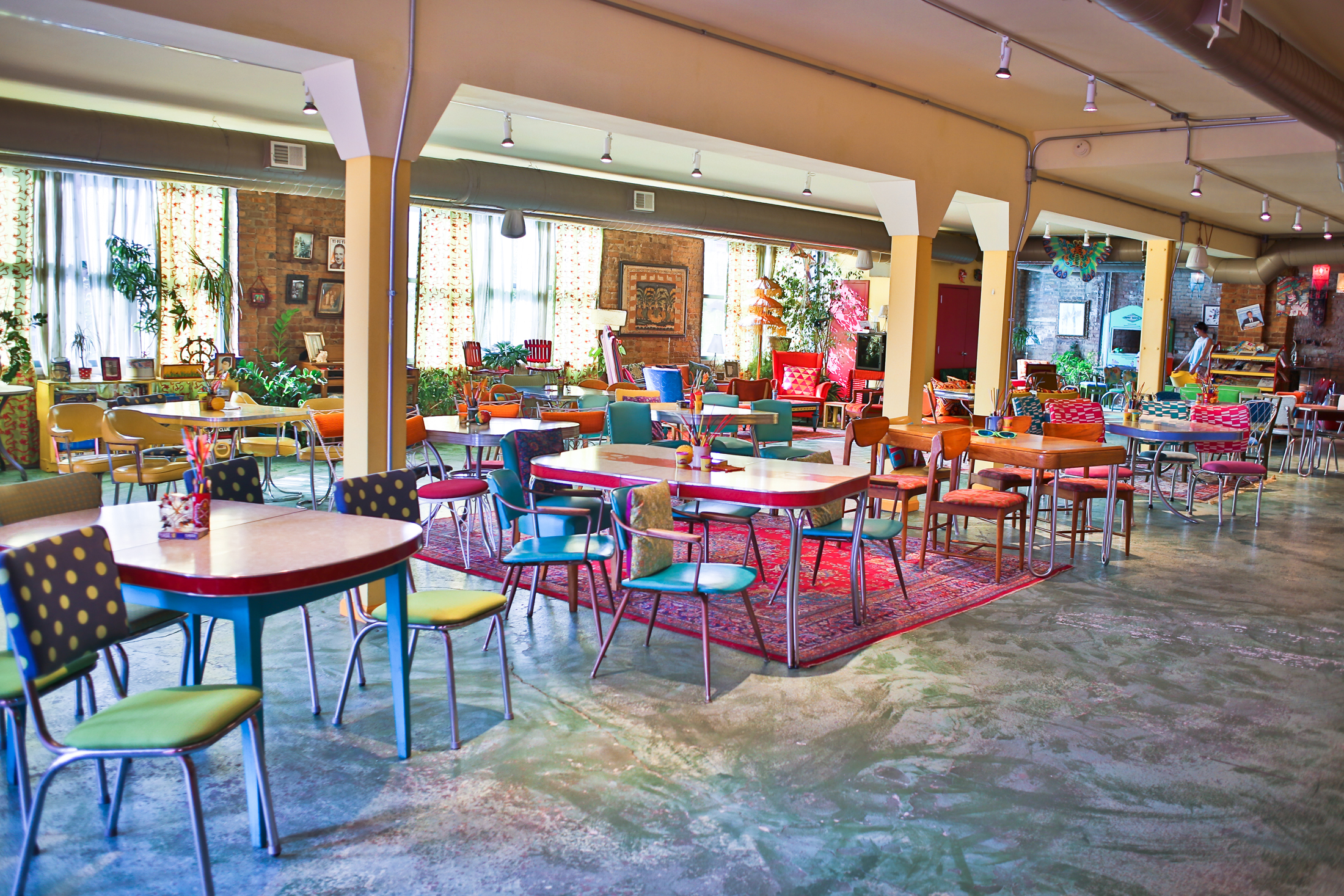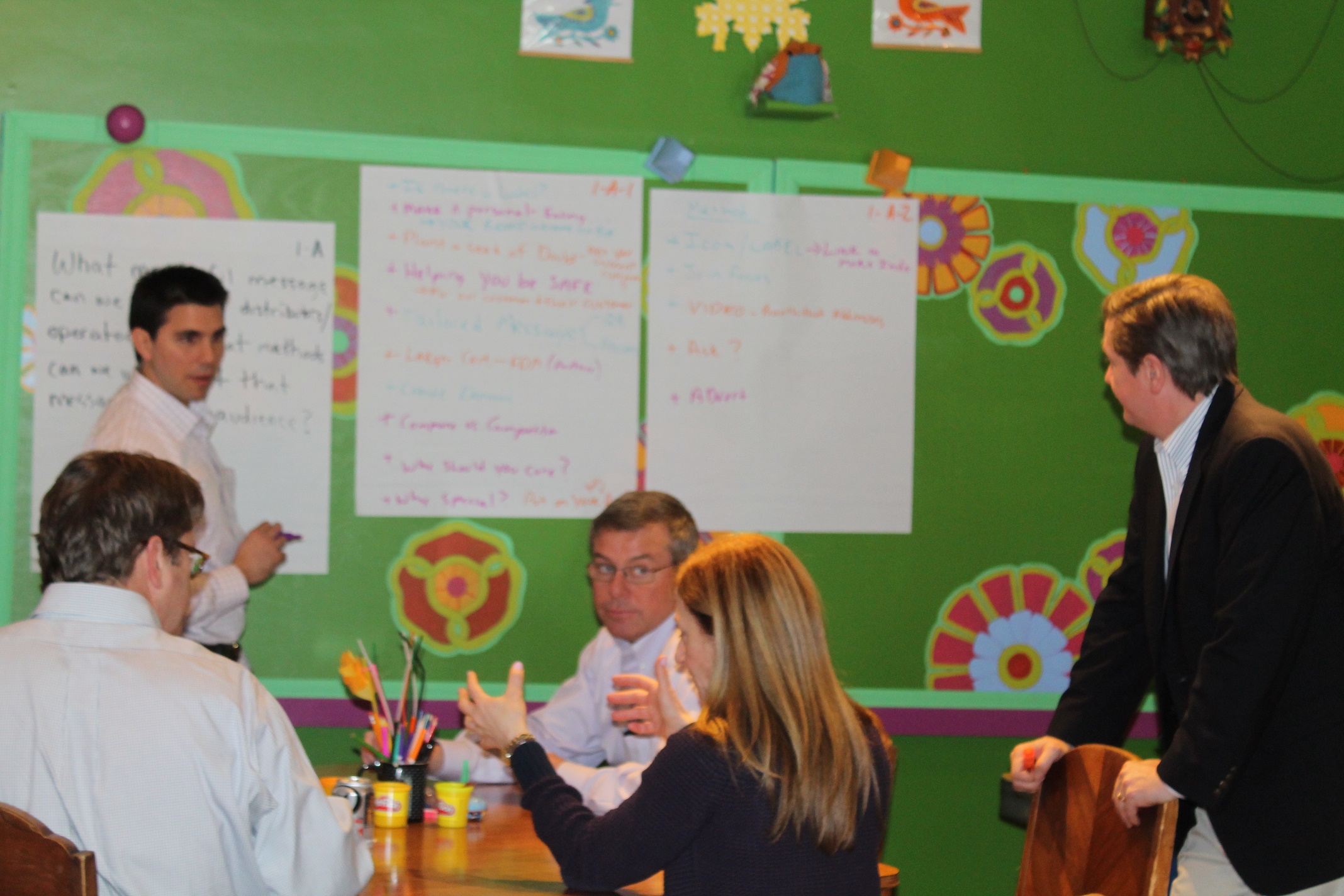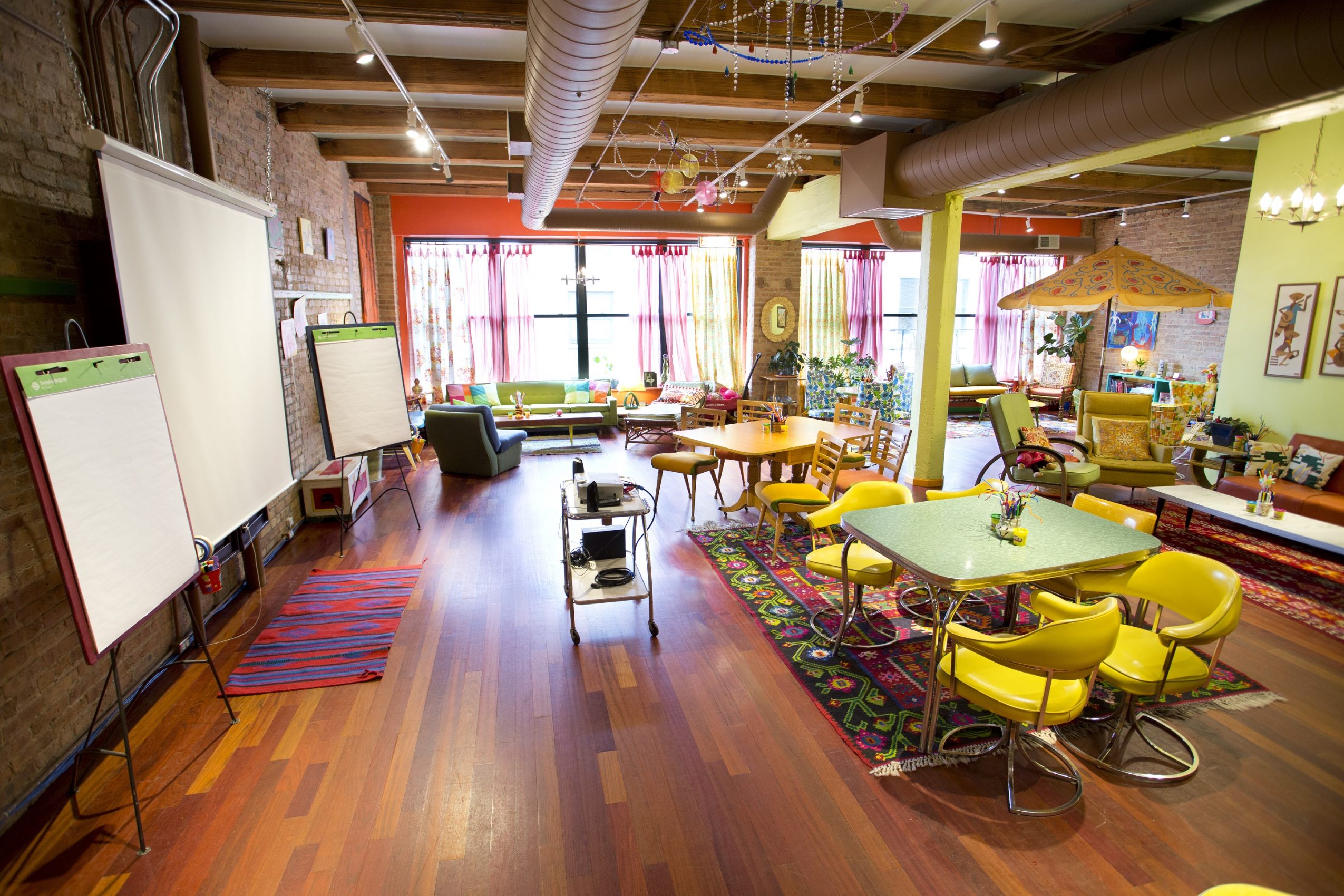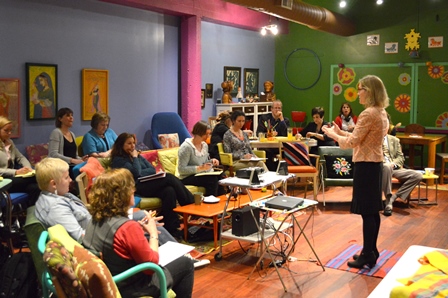 Getting in touch: VoyageChicago is built on recommendations from the community; it's how we uncover hidden gems, so if you know someone who deserves recognition please let us know here.