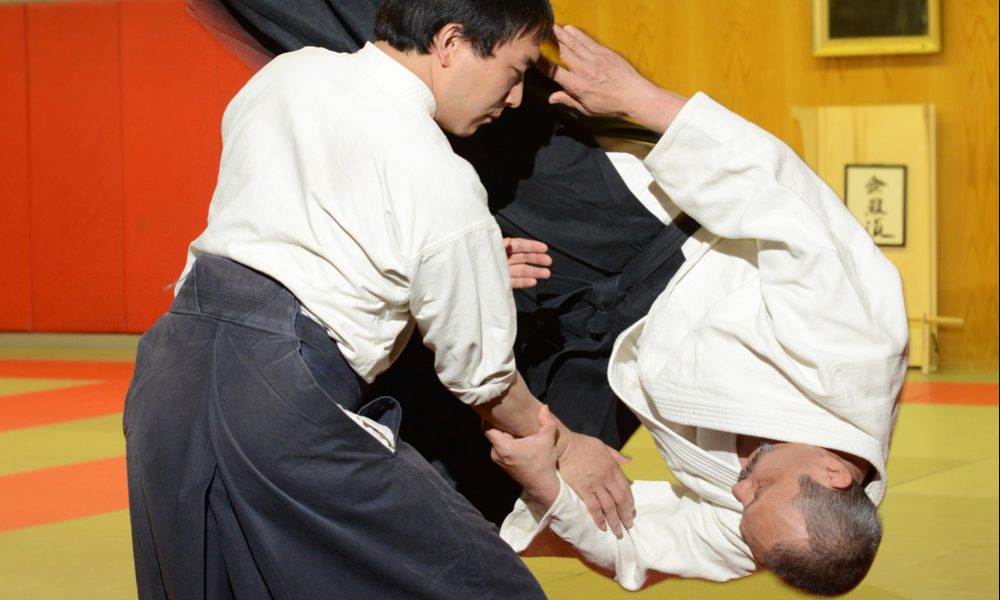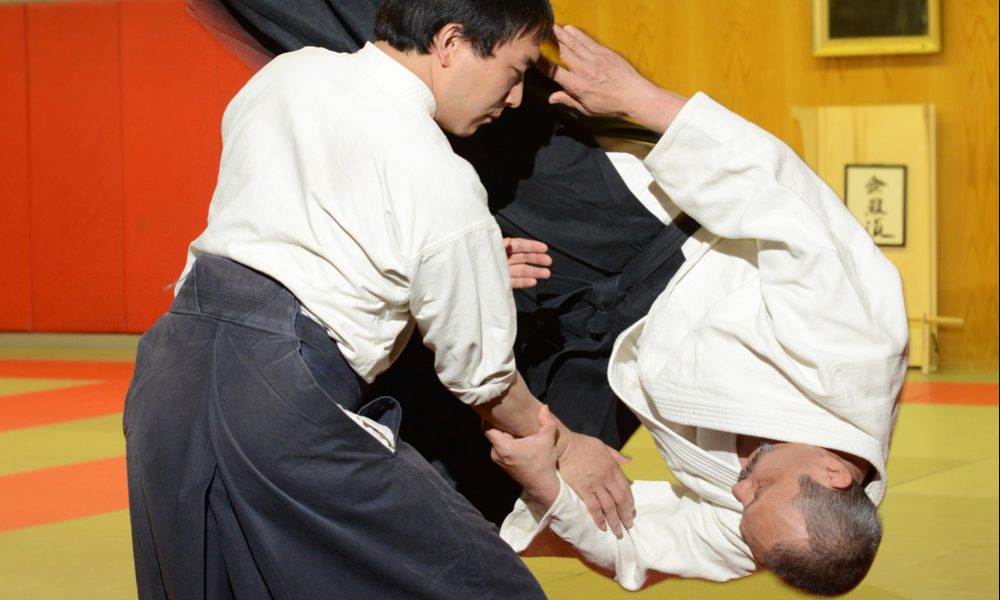 Today we'd like to introduce you to Dwight Sora.
Dwight, let's start with your story. We'd love to hear how you got started and how the journey has been so far.
My group is a martial arts club dedicated to the study of Aikido. Aikido is a Japanese martial art that was founded in the mid-20th century, although it is based upon traditional forms of grappling and weapons work (wooden sword, staff and dagger).
Our founding members (including myself) were members of Chicago Aikikai (www.chicagoaikikai.org), which is one of the oldest Aikido dojo (schools) in Chicago. The Aikikai actually started in the early 1960s as the Illinois Aikido Club, which was Chicago's first Aikido group (started by Japanese Americans and the springboard for many of the other schools existing today). The Aikikai had been located in Lakeview for more than a decade, but had to move to West Town when its lease expired. For those of us who found the move too drastic, we split off and formed a small associate club that remained on the north side. We bounced around between different locations before finally settling at the Japanese American Service Committee (JASC).
In many ways, our club taking up shop at the JASC was closing a circle. As Aikido has grown and developed in Chicago and the rest of the U.S., its students have expanded far beyond the Japanese Americans and Japanese expats who first practiced it in this country. The membership of most Aikido schools today, including its senior instructors, is made up of non-Japanese. Its most famous practitioner still remains movie star Steven Seagal, who enjoyed a heyday showing off his skills in late 80s/early 90s action films.
All of the above developments are for the better, as the founder of Aikido (Morihei Ueshiba, 1883-1969) wanted his art to cut across cultural and national boundaries. However, it is still nice that we have been able to bring a modest pocket of Aikido back to its starting point in the Japanese American community. In fact, our most senior member, Joe Takehara, was a founding member of the old Illinois Aikido Club, and continues to teach and train well into his 80s (In spring 2017 he was inducted into the Illinois Martial Arts Hall of Fame for his contributions to the art).
Today, we meet three times a week, using the mat space of Tohkon Judo Academy, which is permanently based within the JASC building (and have been our generous supporter). All of our instructors work on a volunteer basis, as our goal is the study and promotion of the art for its own sake, not profit or martial arts competition (In any case, Aikido is a non-competitive art like much of Tai Chi and other "internal" Asian martial arts). We still have a relationship with  Chicago Aikikai, and like them are under the umbrella of the national organization the Aikido Schools of Ueshiba (ASU) which certifies rankings for all of our members. We also enjoy a friendly relationship with other dojo in the Chicago area, and trade instruction when we can.
Great, so let's dig a little deeper into the story – has it been an easy path overall and if not, what were the challenges you've had to overcome?
It has never been smooth. One of the tricky things about Aikido and similar arts is the playing field for martial arts is quite different than it used to be. For me (I'm in my early 40s) and a lot of older members, "martial arts" still broadly conjures up images of Bruce Lee and 70s kung-Fu films, philosophically-tinged stuff from the 80s like the "Shogun" miniseries and the original "Karate Kid," and even the early New Age attitudes of the late 60s and early 70s.
But today, I would bet that the majority of mainstream folks think of Mixed Martial Arts (MMA) whenever the words "martial arts" are mentioned. The predominant image is no longer one of students in a traditionally Asian setting wearing prescribed uniforms with an equal emphasis upon discipline and peace as well as martial technique. The image is of heavily-promoted athletes in spandex shorts beating it out in a hyper-competitive setting.
I don't think there's anything wrong with that per se. There's actually great athleticism in MMA, and it is fascinating to see which combinations of different martial arts styles work in a sports format.
But I do bemoan the way it has eclipsed arts like Aikido, traditional Karate, Kung-Fu, etc. Because among the old teachers and students, it was never just about fighting or self-defense. It was also about trying to be a good person, or use the study to develop confidence and self-discipline you could carry into your daily life. And even with those traditional arts where competition was involved, there were ideals about gentlemanly sportsmanship and good conduct that were supposed to be upheld.
Aikido is a bit of a difficult sell with these factors about. For one, in addition to wearing a dogi (the white uniform familiar to most people from seeing karate or judo), we also wear hakama, the long pleated pants traditionally worn by samurai in old Japan. Honestly, it has no practical value in terms of modern fighting or self-defense, but it has everything to do with honoring tradition, as well as cultivating the proper mindset.
Aikido also offers little in the way of immediate gratification. Some people pick up on its techniques and exercises quickly, but if you're goal is to rapidly achieve a feeling of "kicking ass," you're not likely to get it. At least, not any time soon. The word "do" in Aikido means "way" or "path" and is the same as "tao" in "Taoism." Being able to fight is not the end goal. The goal could be described by the Japanese word "kaizen" which is frequently translated as "continuous improvement": an ongoing, never-stopping process of refining ones abilities and attitude in the pursuit of self-betterment.
That being said, I think there will always be those who will gravitate, enjoy and even become dedicated to Aikido. It's just a little bit harder these days with the distraction of other arts, as well as the flashier nature of other forms of exercise.
Alright – so let's talk business. Tell us about Chicago Aikido Club (CAC) – what should we know?
We're a small club dedicated to exploring the martial art of Aikido. We try to maintain a pretty good balance between the technical side, which involves techniques and maneuvers that can be used in self-defense, and studying the "internal" aspects (breathing, relaxation, muscle control, centering).
We work hard to maintain a dedicated but casual atmosphere, and although we do observe the proper etiquette passed down from Japanese tradition, we are not militant about it. Our hope is to attract and inspire our members, not force them into a box. However, we do maintain ties with other schools that might offer more rigorous or heavily structured environments, and fully encourage those interested in that type of learning to explore it.
There was a time that Aikido (and other Asian martial arts) really had a very insular culture, with people from different schools and styles rarely coming into contact with one another. Much of that is behind us now, and we try very hard to make sure our doors are always open. Even to those who might be critical or skeptical of Aikido and our approach to it.
Luckily, as we are a club of equals more than a martial arts studio doing this for money, we have the luxury of making openness our primary goal. And hopefully, through that, learn as much as possible.
Is there a characteristic or quality that you feel is essential to success?
An open mind and a friendly atmosphere. That might seem strange to others who relate the study of a martial art with aggression or toughness, but I truly believe that is true. And as a former teacher once told me, Gandhi was properly one of the toughest persons who ever lived. It isn't about being able to throw a punch or overcome another person.
Pricing:
$35 per person annual fee paid to Tohkon Judo Academy (our host organization). First payment upon joining.
$60 per person monthly fee for regular training. Come as little or often as you like.
$10 per person mat fee for visiting Aikido students from other schools or clubs.
$45/$75 annual dues for those wishing to join Aikido Schools of Ueshiba (our national parent organization; required for belt promotion)
Contact Info:
Image Credit:
Jim Moy
Getting in touch: VoyageChicago is built on recommendations from the community; it's how we uncover hidden gems, so if you know someone who deserves recognition please let us know here.