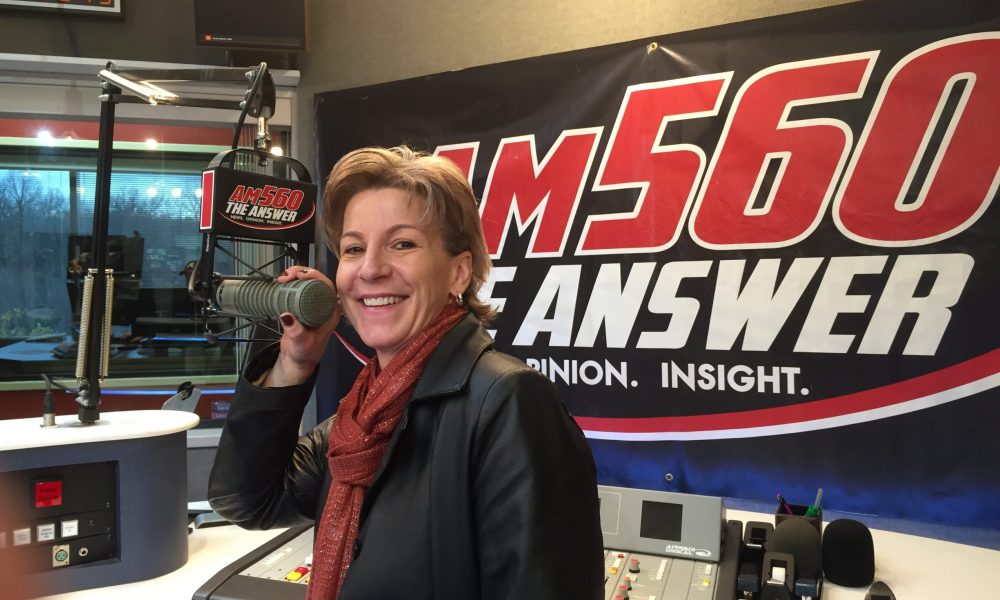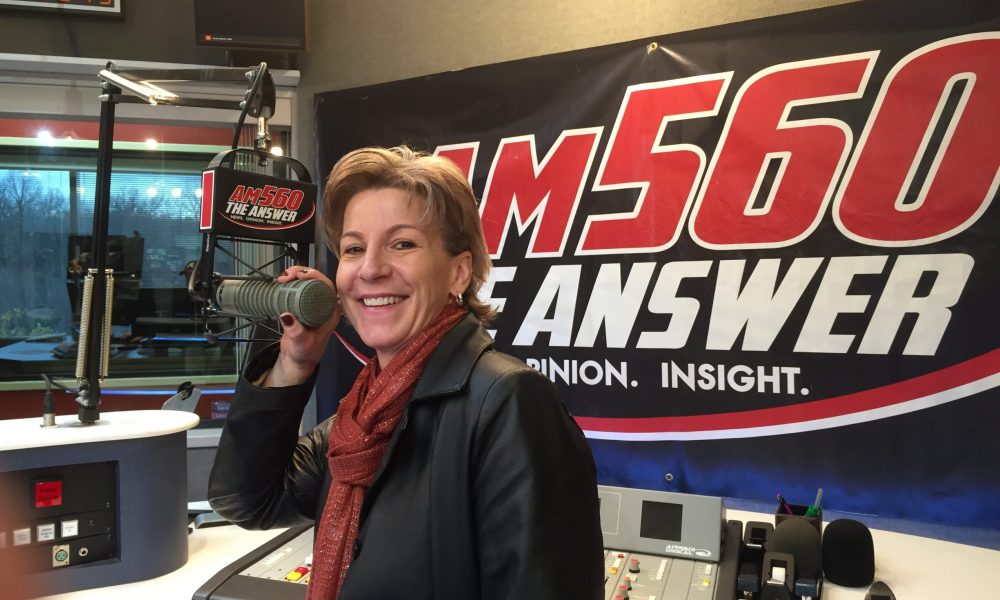 Today we'd like to introduce you to Dr. Aimee Harris-Newon, Psy.D., DABPS, CH.t.
Thanks for sharing your story with us Dr. Harris. So, let's start at the beginning and we can move on from there.
I'm the youngest of ten kids, born to a single mom. Grew up poverty stricken on the east side of Detroit. Mom was my first hero, despite our struggle she focused on self growth and finishing her high school education and went on to get a professional certification so she could stabilize us financially and emotionally. While she was never quite able to break the poverty cycle, her work ethic, values and emphasis on personal growth and education inspired me to ultimately put myself through college and graduate school. I worked mid nights at UPS for many years to do this. I also got student loans, grants and scholarships to pay for my education. I knew education was the key to increasing my opportunities but I also realized along the way an education wasn't enough. I had to learn how to change my mindset so I could break free of the limiting beliefs that plagued my family growing up and kept most of them in the poverty cycle. I had to create an abundance mindset, which led me to continually seek out mentors, engage in continuing education and license and certification programs otherwise I would be doomed to repeat the same experiences that I had grown up with.
I realized in high school that I wanted to be a clinical psychologist. I had been introduced to the principles of the mind by my high school varsity assistant coach when I fell into a batting slump playing softball. Having experienced some rather remarkable results in such a short time, I got excited about the possibilities of what could be achieved through changing the way we think about our experiences, and realized the critical importance of creating a positive mindset and attitude.
I started my own private psychology practice in 2001. For many years I was a solo practitioner and had tried a few times to hire other therapists but struggled to find the right people that fit my practice values of honoring and serving others, while educating and empowering our clients and patients.
After my divorce in 2007, I was faced with the need to replace a significant part of my income and I also knew that for many years, I had wanted to invest in real estate so I educated myself and found some good mentors that taught me the ins and outs of investing. That was really the impetus for moving totally forward with becoming an entrepreneur. Today, in addition to my real estate holdings, I am a partner in Monte De Oro Winery in Temecula, CA, for which we've been awarded over 200 medals for our wines, which consistently score points in the 90-95 range. I'm also a partner with Falcon Global, an online options education training company.
I launched Dr. Aimee and Associates in 2012 as an integrating mental health practice but we quickly grew into an integrative health and wellness practice due to our continuing focus on education, prevention and dare I say "cure" in treating the body, mind and spirit. Today we have two locations in Bloomingdale and Hinsdale, with a multi-specialty panel of health and wellness providers. With cutting edge technologies and education and client circulars, we routinely reverse most acute and chronic degenerative disease conditions where most other health providers and big hospital systems fail. We take a holistic approach to treating the body, mind and spirit and blend the best of the conventional medicine and healthcare with the best of the eastern healthcare treatments and philosophies. All of our services are evidence-based and our goal is to not only create more health, wealth and happiness for our clients, but we also strive to educate our clients and patients so that they ultimately can achieve independence from having to continually rely on healthcare professionals.
As for my credentials, I am a double board certified integrative psychologist, entrepreneur, international best-selling author (currently finishing my second book titled LifeWorks: An Integrative Approach to Health and Wellness due out this fall), speaker and master success coach.
I am considered an expert in integrative living and I believe in a holistic approach to life-treating the body, mind and spirit. I lead very successful multi location practices, serving client and patients locally and nationally. My multidisciplinary practices focus on wellness, preventative care, and coaching to help people achieve happier, healthier and more satisfying lives.
What makes me truly unique is my braid and deep skill set and my approach to health and wellness. As the founder and director of Dr. Aimee and Associates and The Center for Integrative Health and Wellness, Myself and my team of experts don't just treat symptoms, we solve health problems, create better outcomes, and change lives. As a coach, I've worked with individuals and corporations including FedEx, UPS, McDonald's and Red Bull. I am a frequent speaker at Harvard University. I am the host of Mind Over Matters Radio Show on AM 560 and I'm regularly featured on television news shows such as ABC, CBS, NBC, and Fox.
Has it been a smooth road?
Oh no, not at all! I've taken my fair share of "beatings and bruises" along the way. After discovering that my first real estate investment partner made some really bad business decisions, he bailed and left me on the hook for some significant financial and legal liabilities. I got a little smarter with my second real estate partner and ended that relationship before I experienced more losses but it was close. Finally, I was experienced and brave enough to stick with investing and I've finally figured it out. The third time's a charm, as they say. It came down to believing in myself and having faith that I could do it.
As for my primary business, Dr. Aimee and Associates and The Center for Integrative Health and Wellness, well, we've had our fair share of bruises too. We've had disgruntled ex-employees circulate bogus reviews online and try to create real smear campaigns, we've had clients and patients with large balances whom we've had to send to collections create bogus online reviews and I've even had one client angry with me for not reciprocating romantic feelings within a professional therapeutic who threatened to file a professional complaint against me!
We've also suffered through two really bad practice managers and a high-priced COO that nearly ran the business into the ground. We now have a practice administrator that really knows the business side of the business as well as the client and patient side that allows all of our providers to do what we do best-provide exceptional service and achieve remarkable outcomes. I'm 48 years old now and I'm fond of saying that I've spent 48 years rehearsing and I'm just now getting good, LOL!
We'd love to hear more about your business.
My primary Health and wellness business specializes in taking an integrative, holistic team approach to health and healing. We have several different areas of specialization-psychology and counseling, psychiatry, family and internal medicine, functional medicine, anti-aging medicine, nutritional coaching, chiropractic and acupuncture, reiki, massage, medication and personal yoga instruction, and hypnosis and life and success coaching. We also offer a life changing (literally) treatment called Transcranial Magnetic Stimulation clinically proven for reversing depression and treating other chronic conditions, including Parkinson's Disease.
As for my role, I still see clients for individual psychotherapy and success coaching and clinical hypnotherapy and hypnosis. I'm also the host of Mind Over Matters Radio Show on AM 560. The format of the show is to educate our listeners about the principles of the mind and how they can be understood and harnessed to create, via very practical means, and life by design… A life of happiness, health and wealth.
I am most proud of the team I've assembled and our unwavering commitment to honoring and serving our clients and patients and taking the time to create very personal and trusting relationships with our clients, community and humanity as a whole.
Is our city a good place to do what you do?
Absolutely, Chicago and the surrounding suburbs offer so many opportunities to create successful businesses and partnerships. It's the third largest market in the US so everything and everyone that would be instrumental in creating a thriving business can be found right here on our front doorstep.
Contact Info:
Getting in touch: VoyageChicago is built on recommendations from the community; it's how we uncover hidden gems, so if you know someone who deserves recognition please let us know here.