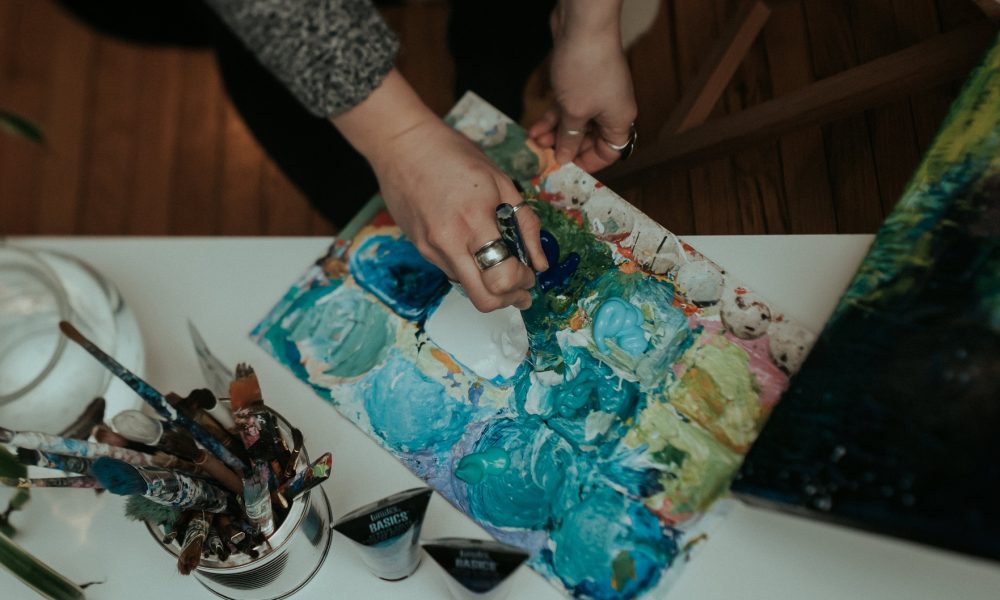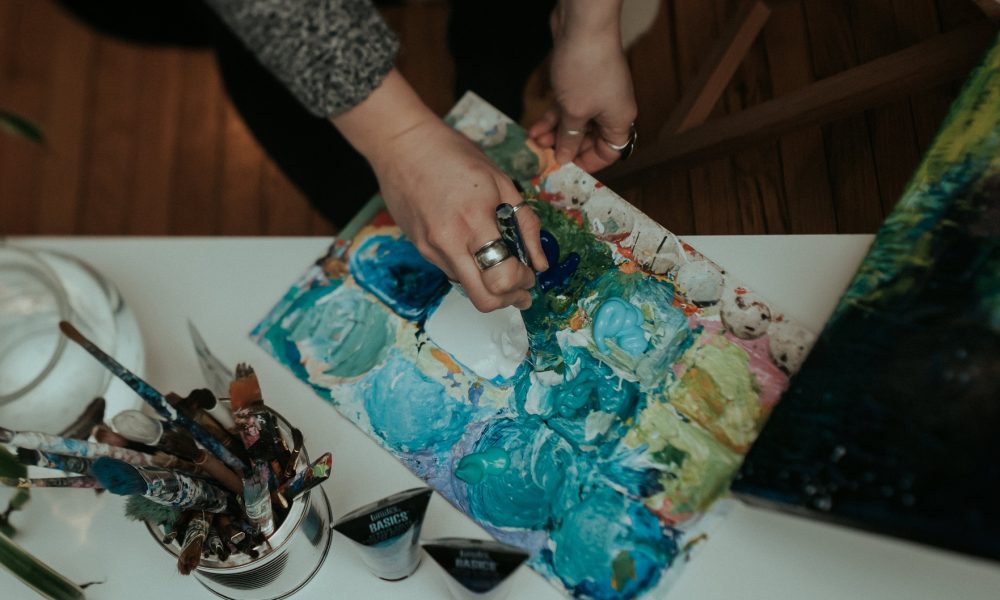 Today we'd like to introduce you to Dorey Kronick.
Dorey, please share your story with us. How did you get to where you are today?

I grew up in California, so I was always very inspired by the beach, forests, mountains, music, sunsets, and health food. From an early age, my parents encouraged me to make things whenever I was feeling happy, sad, festive, upset, sick, etc… But when it came to life after high school, I didn't know exactly what I wanted to do with my life; I hadn't applied to colleges, and just felt like I needed a break from everything general education had to offer. I worked at a smoothie bar, saved some money, bought a car, hung out with friends, and took road trips around the state for fun. A friend asked me to help paint a mural on her bedroom closet doors, and that's pretty much when her and some of our other close friends started pushing me to pursue art.
I decided to enroll in a few community college art classes (ceramics, screen printing, drawing, sculpture, and digital media – to name a few), and took my sweet time exploring my creative interests. Eventually, I had enough classes under my belt to transfer to San Jose State University and chose to major in Graphic Design, while minoring in Studio Arts. I worked my way through college and university waitressing at different restaurants, hotels, cafes, and music venues, and graduated in the spring of 2009.
By the time I finally had a degree, the economy had crashed, I felt extremely pressured to get a "real job," and make "real money." I was exhausted from busting my butt through so many years of work and school, and overall, just felt burnt out, confused, and unsure of what the future looked like – for myself and the world. During that time, to say the least, I struggled a lot. I lived in the Bay Area, there was a lot of creative competition when it came to finding work, rent was high, and finding my place in the world didn't seem easy. All of the entry level design positions were either barely paying or not paying at all. I couldn't afford to work for free, so I built up my portfolio with freelance design, photography, and art gigs on the side. I was pretty much willing to take any graphic design project back then – so long as it paid. I sold abstract paintings, collages, and other mixed media pieces through my website and Facebook, and even snagged a few interesting photography inquiries here and there – whatever I could do to bring in cash doing creative work. For a while, it felt like I was going to have to work in the restaurant industry for the rest of my life, but I just knew that I wanted to be and HAD TO BE a graphic designer and artist. I set my heart, mind, and soul on that dream, and couldn't imagine doing anything else with my life.
After living and working in various locations around the bay, I collaborated with some creative friends to open a small underground live/work space in San Francisco where we practiced our artistic and musical pursuits. At night, I waitressed at a popular music venue in the city, and during the day, I was a freelance graphic designer / artist / photographer. My portfolio was finally gaining some valuable projects, and I was doing my best to put my work out into the world in any ways I could.
Around Thanksgiving of 2011, I made an impulsive trip to Chicago to visit some friends, and ended up meeting a guy, who is now, the love of my life. It was an exciting, but weird time, but after a sequence of unusual events which I won't get into here, it didn't take long for me to pack my things and move closer to my new partner. I had family in a nearby state, so that was also a major factor in making my decision to move. I filled my car with everything I owned, and road tripped to my new home in the Midwest. I had a CA friend who already lived in Chi-town, and she found us an apartment in the Ukrainian Village neighborhood where I applied for hundreds of jobs over a period of months, until I eventually landed one in the suburbs.
It wasn't any easier finding creative work in Chicago than it was in San Francisco, but by winter, I snagged a graphic designer position working for Protein Bar & Kitchen, (a health food restaurant company), in the loop. I had a restaurant, design, and photography background, so this particular job seemed perfect for me. I was PB's sole creator of all things design and photography related for a couple of years. My projects included working on everything from marketing campaigns to window designs to digital menu boards to just about everything in between. I worked my way up in the company, eventually earning the title of Style and Design Manager. I felt like I was finally living out my life's purpose.
For a number of personal and business reasons, I only lasted a few years in that role, and slowly began searching, applying, and interviewing for creative jobs again… The downside was that all of the jobs I was being offered had too many shitty similarities. I had somewhat of a revelation during this process, and finally decided it was time to create the job of my dreams. I didn't exactly know how I was going to make it work, but I didn't care. I was tired of being someone's employee, wanted to set my own schedule, craved being able to blast music as loud as I wanted, dreamed about taking vacations or visiting family whenever I needed, envisioned setting up my own systems and rules, and wanted to be able to work for people and companies who were doing positive things in the world. I knew it wasn't going to be easy to make all of this happen, and also knew I needed to make enough money to support myself – so I hit the ground running.
I spread the word on social media that I was taking the leap into self-employment, sent my updated portfolio to creative staffing agencies around the city, and told everyone who would listen that I was on the lookout for creative gigs. It took a few months of odd creative jobs, listening to entrepreneurial podcasts, and some pretty intensive journaling, but over time, I built up my client list, and my portfolio began expanding. I hired basic help with accounting and shared all my best work on my website and social media.
A LOT has happened in between, and of course, this is the shortened version of a life long story, but I'm now happily self-employed as a graphic designer, photographer, and artist – living and working out of my creative home studio in Albany Park, Chicago. My project list is seemingly never-ending, I have a lot of wonderful clients nation-wide, I live with the man of my dreams, and I'm still in the middle of an on-going process to figure out how to continue to grow and expand in both my career and personal life. It's a never-ending journey, but I'm finally at a point that I've been striving to get to for a majority of my life, and I have the opportunity to do what I love every day. Naturally, there are still plenty of challenges on a regular basis, but I'm feeling pretty lucky to be where I am.
Has it been a smooth road?
There have been SO MANY twists, turns, and curve-balls in almost every step of becoming the person I am today. I'm still learning how to cope with the various bumps that are inevitably going to be along the road, and I'm not sure if it will ever get "easier," but I'd like to think I'm getting better at handling things as they come, and going with the flow of life.
Tell us more about the business.
I'm a graphic designer, photographer, and mixed media artist. I help free-thinking music, lifestyle, restaurant, wedding, & travel industry businesses + individuals look AMAZING both online & in print.
Combining my creative passions, I turn dreamy ideas into visual realities, forming valuable impressions that last, intriguing audiences both new & established. Whether a large organization, small company, or sole proprietor – I provide professional, friendly, & collaborative services catered to each unique situation.
I have a strong background in branding & understand that having a stunning identity matters more than ever in our rapidly changing world. So, regardless of if it's the look & feel of a logo, the lighting in a photo, the alignment of text on a poster, or just about anything else that involves visual aesthetics – I approach each detail in the projects that I touch with an artistic expertise informed by a passion for design.
I'm not your average graphic designer, photographer, or artist. I'm a creative entrepreneur with almost 10 years of experience and crazy visual ideas racing through my brain at all hours of the day and night.
How do you think the industry will change over the next decade?
I can only imagine that it's going to be pretty wild to see where creative software, tools, and jobs go in the future… I can't say I know what's going to happen to the industry in 5 to 10 years, but I certainly hope robots and high schoolers don't start taking my clients.
Contact Info: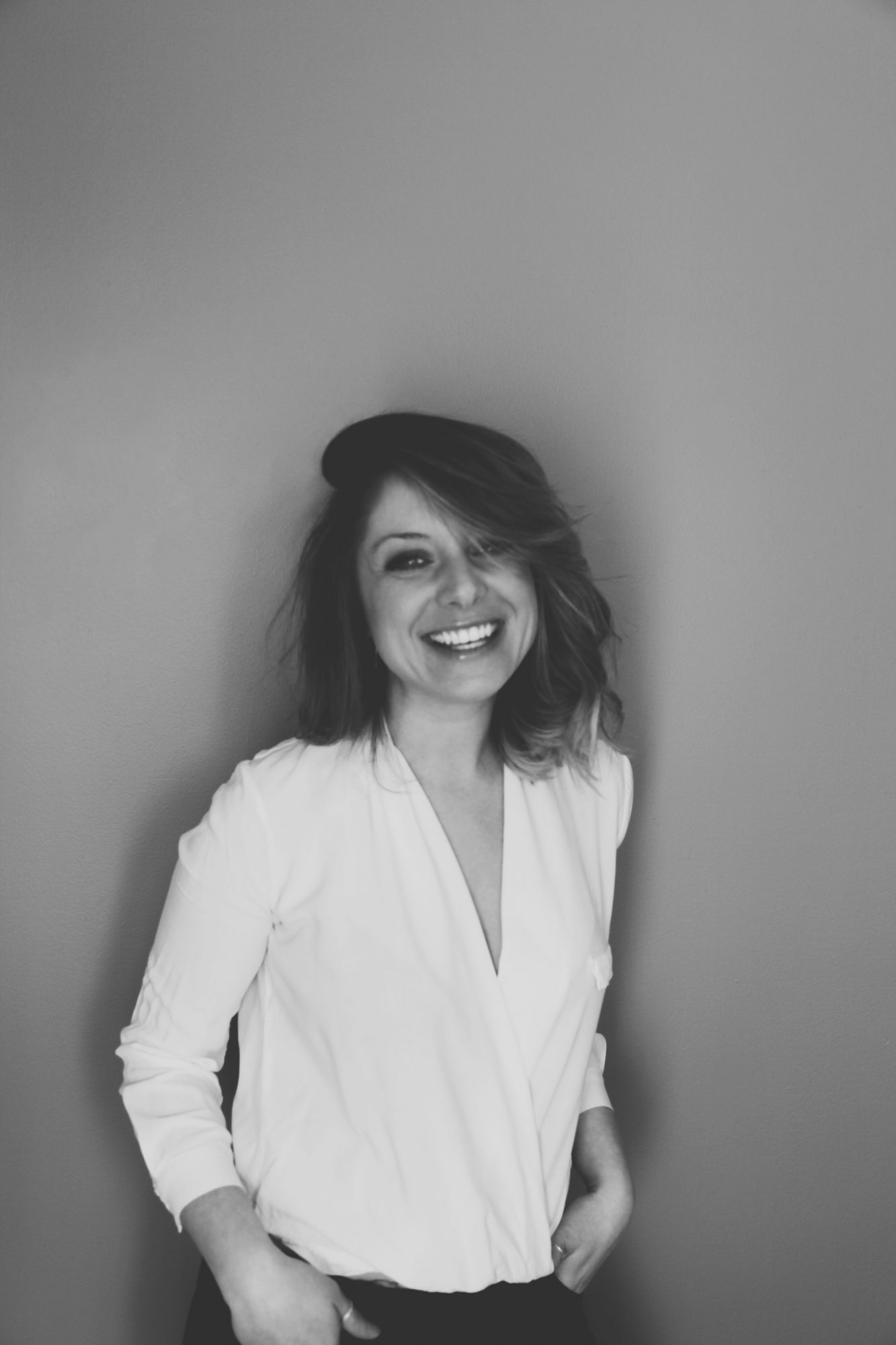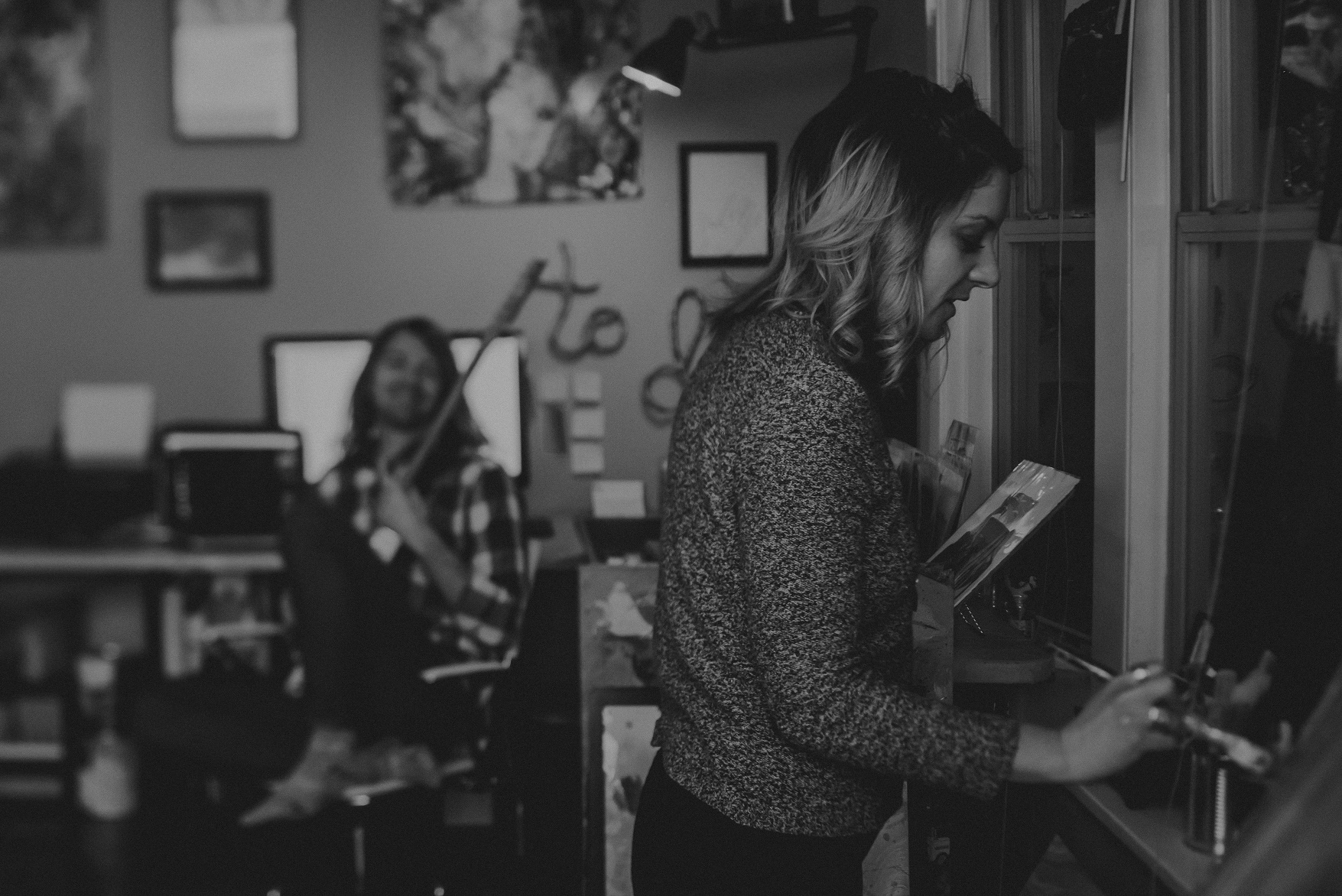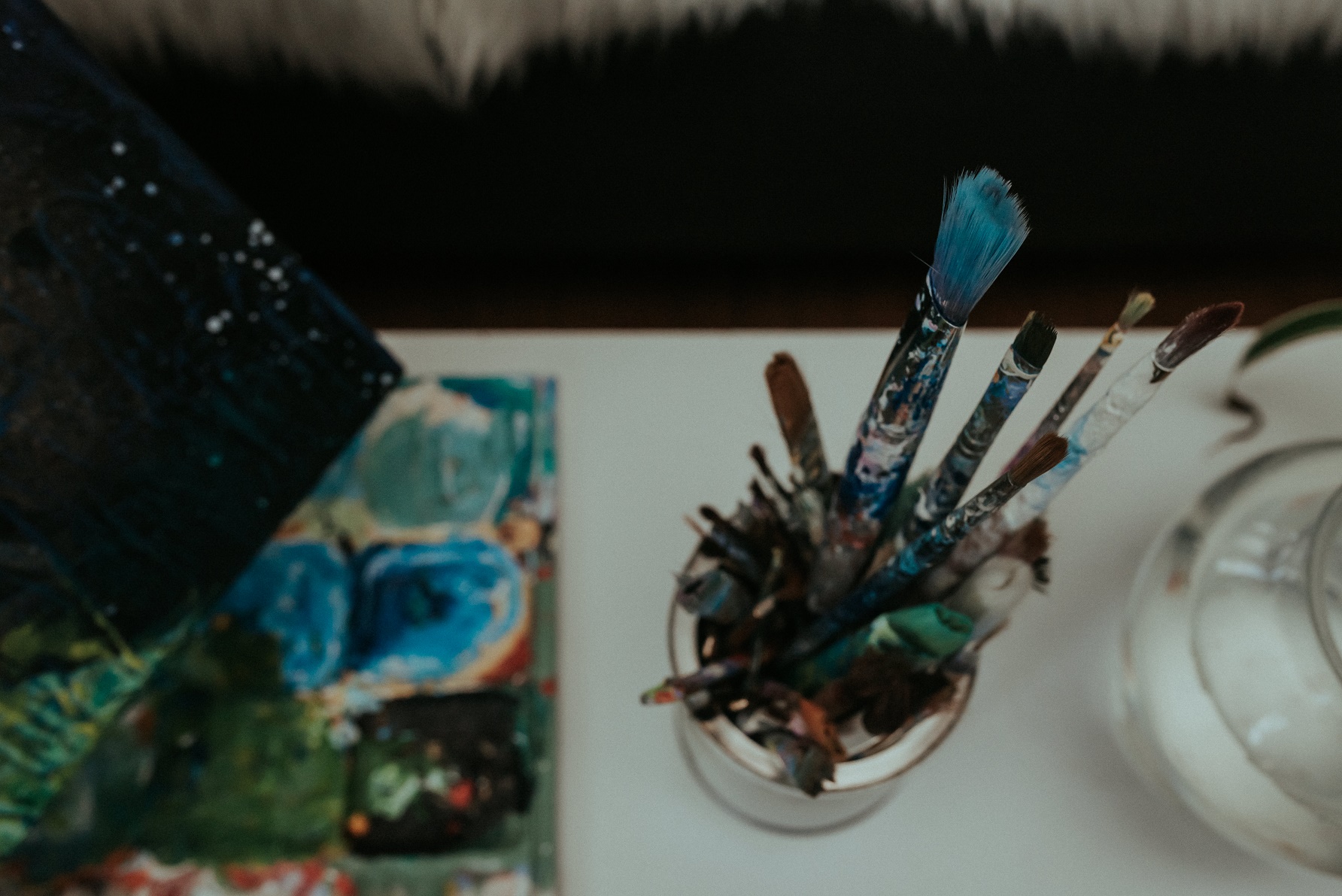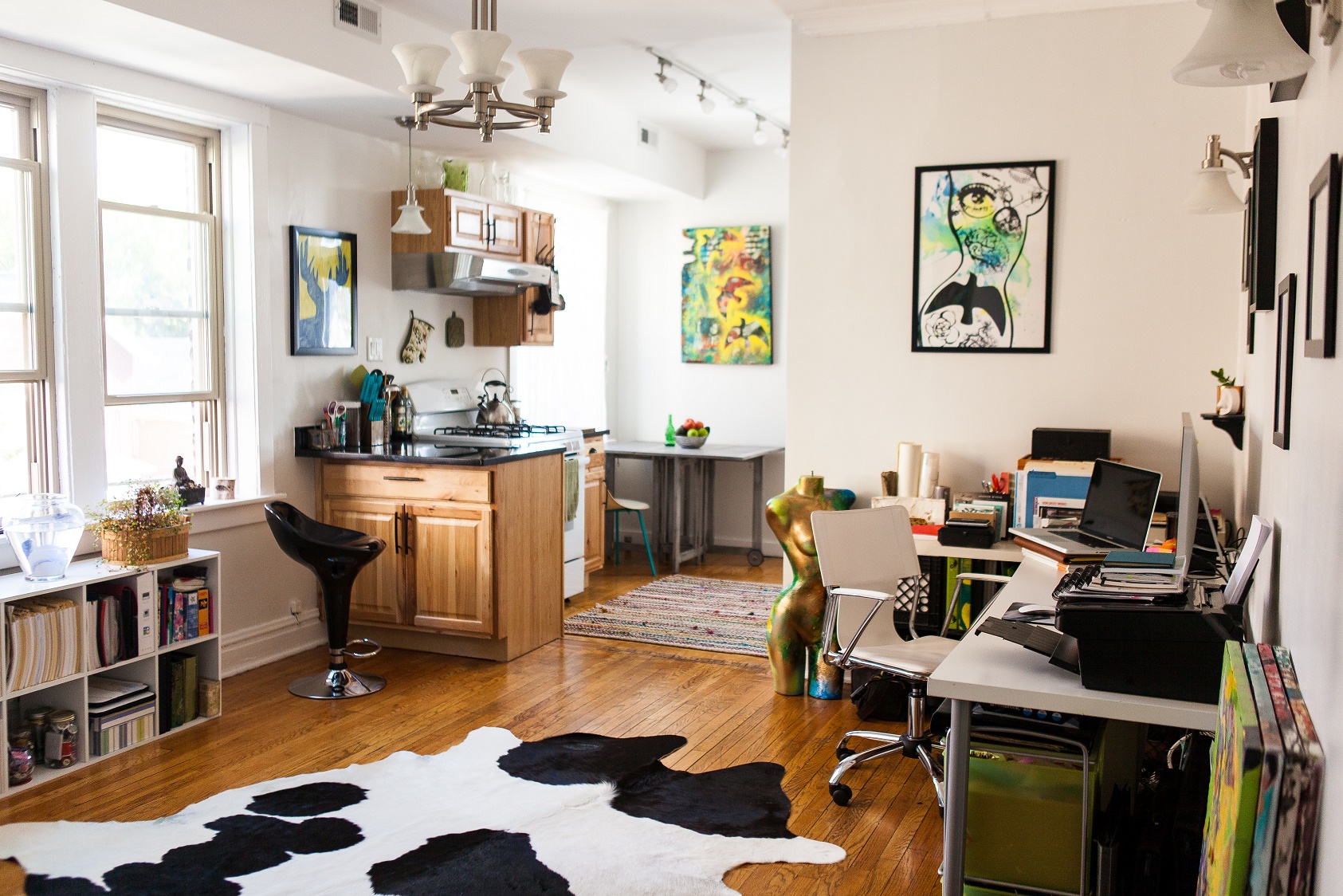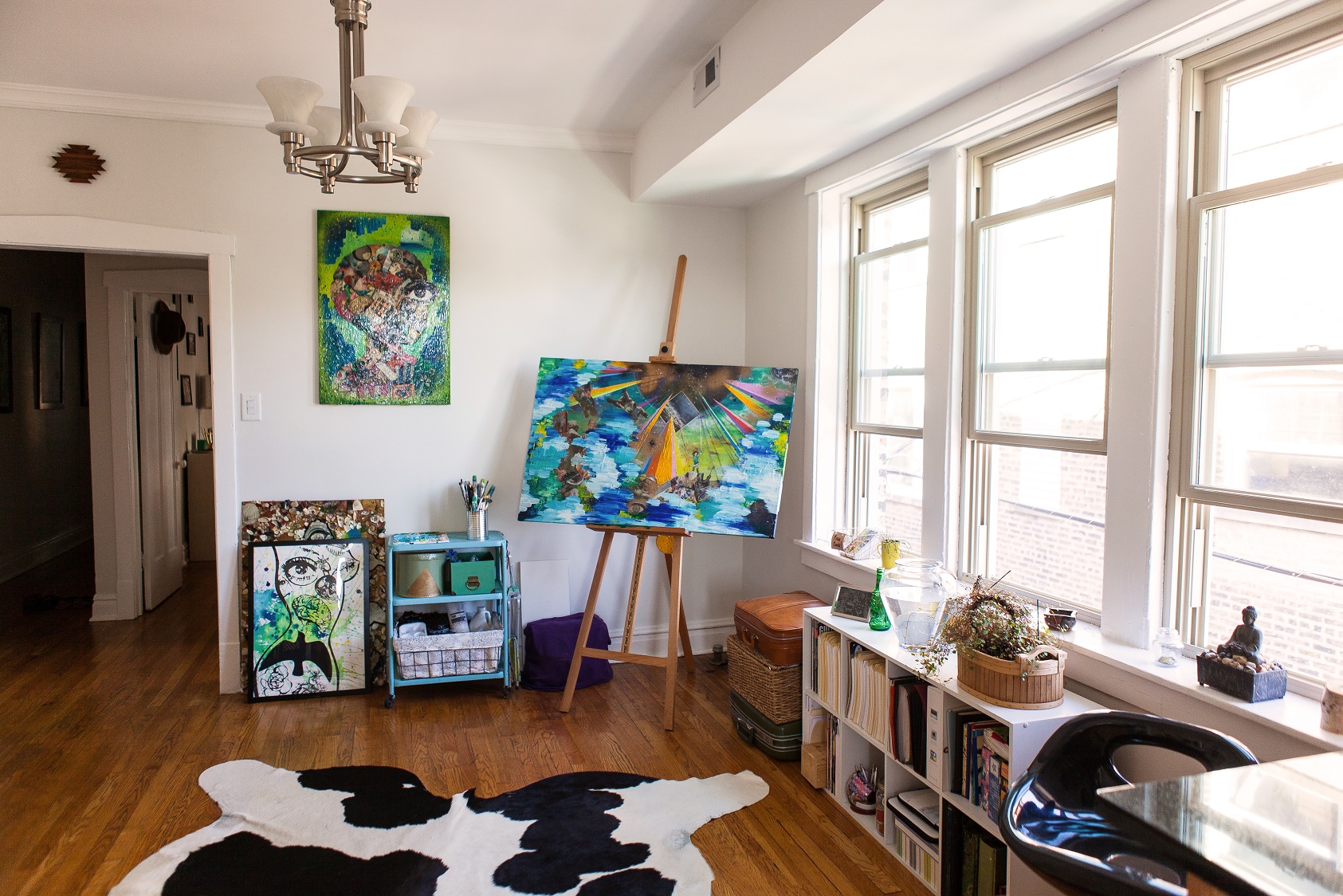 Image Credit:
Some of the photos are by Roni Rose Photography
Getting in touch: VoyageChicago is built on recommendations from the community; it's how we uncover hidden gems, so if you know someone who deserves recognition please let us know here.