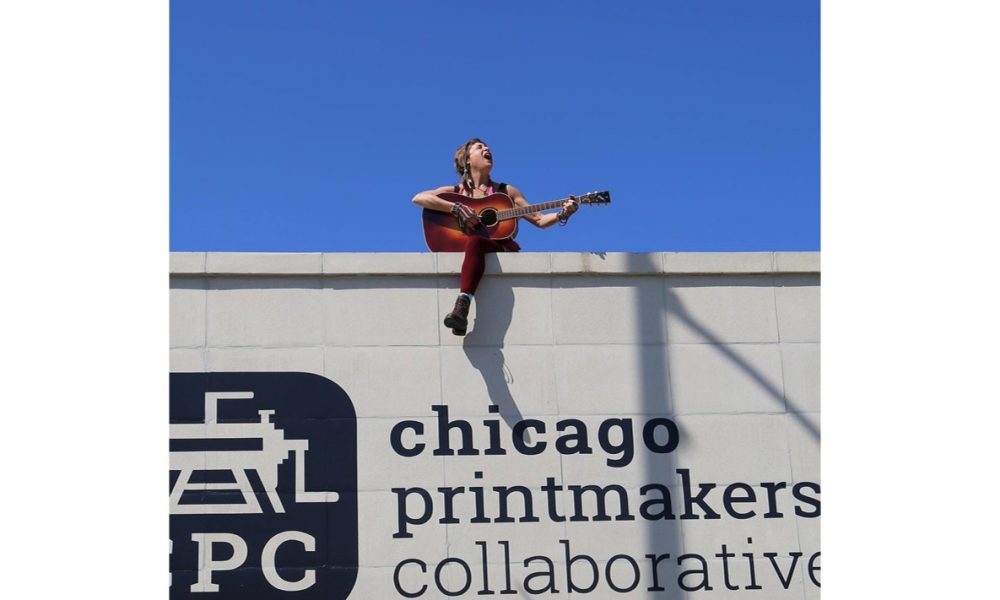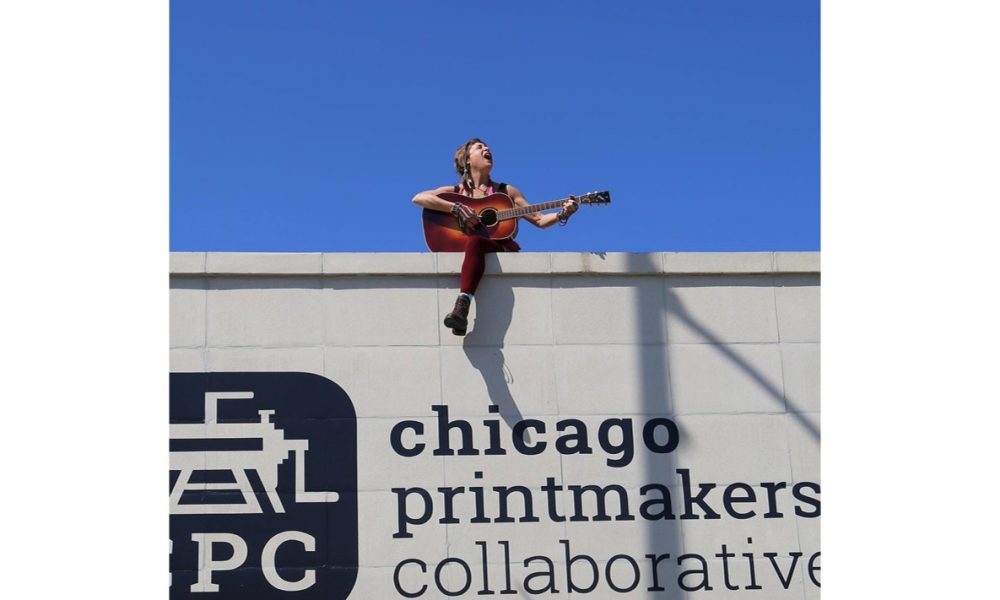 Today we'd like to introduce you to Deborah Maris Lader.
So, before we jump into specific questions about the business, why don't you give us some details about you and your story.
Making stuff has been my passion from day 1. As an undergraduate sculpture major, welding giant pieces of metal, carving wood and grinding stone, I loved the materials but missed the act of drawing. I took a class in printmaking, which involves incising imagery onto etched metal plates, drawing onto lithography stones and carving wood relief blocks and was immediately hooked. Printmakers tend to be socially comfortable creatures because of the need to share equipment and resources, and they tend to cluster around whoever has a press. Because teaching has also always been an important part of my career, nurturing others to pursue their artistic goals, it was only a matter of time before I opened my own print shop. Creating community around the medium of fine, handmade printmaking has been my focus for over 27 years.
I was a professor of printmaking at Indiana University/Fort Wayne before moving to Chicago in 1989 and initially sought a teaching position. At that same moment in time, the stars aligned and an old defunct print shop became available for sale. I jumped on it and sunk all my cash into birthing the Chicago Printmakers Collaborative. I didn't know anyone in Chicago besides my architect husband (a good sport if ever there was one), and wondered if this crazy thing I was pouring my heart and sweat into would actually happen and if anyone would ever walk through the door of a 2nd story walkup warehouse in Ukrainian Village where the only retail in the neighborhood was a Cut Rate Liquor and a Wendy's (along with the occasional late afternoon chorus of gunshots). We had a couple of ancient presses plus a new lithography press and stone purchased with the money left to me by my beautiful grandmother in her will. The name of the press is Edith, in case you were wondering.
The printmakers who did finally walk through the CPC's doors have been the lifeblood of the studio ever since.
Throughout the years, the CPC has regularly hosted both local and International exhibitions, Visiting Artists, touring shows, Master Classes, free Open Houses, and has collaborated with organizations as varied as the Chicago Park District, Gallery 37, and Target Corporation to get young adults excited about all things inky. The shop has participated in exchange collaborations with similar institutions such as the Hard Ground Printmakers Studio (Cape Town, South Africa), Galerie La Hune-Brenner (Paris, France), Open Press Studio (Denver, CO), and more recently with Chav Printmakers (Tehran, Iran) and Milano Printmakers (Milan, Italy). Exhibitions in the CPC Gallery have included traditional prints as well as work that challenges the notions of traditional printmaking to expand the boundaries of the medium. The CPC has completed five collaborative suites and published several editions, including a six-color lithograph and a 2-color etching by Tony Fitzpatrick and etchings by Marc Hauser.
CPC's member artists hail from all over the world, but most live in the Chicago area. The workshop is home to 7 Resident Artists, hundreds of students, and scores of professional printmakers who work on the presses 24/7 with keyed access.
In the spring of 1999, the CPC moved from its original shop in Ukrainian Village to an expansive studio space in Chicago's Lincoln Square neighborhood. Shortly after the move, CPC was awarded the Columbia College (Chicago) Paul Berger Arts Entrepreneurship Award honoring the workshop as a forerunner and innovator among arts organizations in Chicago. CPC also received the Arts Advocate Award from Ravenswood ArtWalk in 2007, and The Cultural Contributor of the Year Award from the Lincoln Square Chamber of Commerce in 2003. In 2015, the shop moved to its new, custom built, permanent location just 4 blocks north of the old. This is definitely Edith's final resting place.
27 years later, the Chicago Printmakers Collaborative is the longest-running, independent community print shop in the city, and continues to provide Chicago-area printmakers with a facility and community in which to pursue their work. Promoting the art of the handmade print through shop access, classes & workshops, artist lectures and exhibitions, the CPC accommodates a diverse range of printmaking media, including etching, lithography, screen printing, relief, monoprint, letterpress and book arts. Workshop members contribute to the culture of the studio as they make prints, teach, volunteer and share techniques and resources.
In our new home, we have continued to attract folks wanting to get their hands inky with this age old medium that has survived hundreds of years since Guttenberg first ran a page through his press. Our bright storefront and gallery walls sport gorgeous works-on-paper curated from around the world, and buyers are thrilled with the general affordability of prints, many of which can be produced as limited edition multiples. When folks happen in during our open hours, they may catch an artist pulling an etched image off the press or drawing on a stone, as the gallery shares space with the active workshop. Interns and staff are always on hand to answer questions about printmaking, sign people up for classes, and sell prints from the vast selection in our flat file drawers and on the walls.
Great, so let's dig a little deeper into the story – has it been an easy path overall and if not, what were the challenges you've had to overcome?
Aside from the initial scariness of starting a small business dealing in the lucrative (NOT!) field of art making, things went pretty well until our move to Lincoln Square in 1999. Everything started to cost more – rent, utilities, etc, and things didn't look good. We had converted the building's loading dock into a gallery, but at that time we didn't really make a lot in print sales and the neighborhood was just starting to come around. Walk-in traffic was not steady. The decision was made to move the "gallery" into the main workshop and create 4 lockable, private artist studios with 6-12 month leases on the former loading dock. This solution worked, and with artists working both in the shop and in their private studios, the place had a nice buzz to it.
In 2013, I sought another 10-year lease for our space under the tracks on Western Ave but the landlord announced that he might develop the building and that the best he could do was month-to-month. Yikes! Moving ginormous, heavy presses at a moment's notice is not something so easily accomplished, so I set out to look for a new home for the CPC. Because Lincoln Square has been such a wonderful place for our studio, with its very supportive Chamber of Commerce (Lincoln Square Ravenswood Chamber of Commerce), boutique businesses run by our friends, and a safe area for our students to travel to for evening classes, I looked for a way to stay in the neighborhood.
Unfortunately, in the 13 years CPC had thrived, the rents had shot up and there was nothing we could afford. By some miracle, and some very complicated legal maneuvering involving a foreclosure, a bankruptcy and a bank in California, I bought probably the least expensive building in Lincoln Square to be the next home of the studio. Did I mention that the roof was caving in and there was no working plumbing? I applied for and received some hefty SBIF funding from the city, and because I sleep with the architect (my husband), the architectural fees were affordable and together we built the print shop that dreams are made of.
BUT….the challenges of dealing with city codes, zoning, inspectors, permits….well, if you have gone through it, then you know. NOT FUN. OR EASY. And very often defying the laws of common sense. And sometimes people are NOT NICE. And yes, I almost gave up several times. BUT….the 40th Ward Alderman's office was extra supportive along the way, and my husband, well-seasoned in the art of navigating building codes and guiding general contractors, talked me off the ledge more than once.
AND…Our CPC team of printmakers, interns, artists and CPC Assistant Director Megan Sterling were all AMAZING during the entire process. The shop would simply not exist if not for these people.
Alright – so let's talk business. Tell us about Chicago Printmakers Collaborative – what should we know?
The Chicago Printmakers Collaborative provides a place for accomplished printmakers to make prints, for students to learn printmaking, and for the public to buy affordable prints. We operate as a small business, and I often tell people I'm "Self-Unemployed", since this type of operation would only be run by people passionately nerdy about this art medium. Printmaking has a rich and varied history, and that we continue to now use its techniques in the service of fine art makes it somewhat of a niche along the lines of hand bookbinding, calligraphy, harpsichord construction and wagon wheel repair.
All kidding aside, the CPC is known worldwide despite the fact that we employ the same etching techniques used by Rembrandt. This is because of the wonders of social media. Printmaking communities around the globe can now come together on Instagram, Facebook, and google groups and can share dialogue, technical information and images in a global arena. CPC has 20k followers on Instagram, where we regularly post videos of our members and students inking up plates, pulling screen prints, and graining stones. When print enthusiasts from Asia or Europe visit Chicago, they know where to go to find their people.
So yes, we are specialists in our little corner of the world, and the studio is proud to provide a home for people who enjoy etching copper plates in acid, printing band posters and t-shirts by hand, drawing gorgeous images on big heavy hunks of limestone, and carving relief images into linoleum tile or wood. The CPC has increasingly renewed its commitment to serving both local and International artists. The walls recently showcased the work of Iranian printmakers, and the next exhibition, opening July 8, will feature artists from 15 different countries.
Is there a characteristic or quality that you feel is essential to success?
The most important quality contributing to the success of the CPC is the dedication of the community it serves.
I love printmaking and its array of stones and plates and tools and presses, but what makes the CPC special are all of the printmakers and interns and printmaking students and visitors who walk through the CPC door every day. The artists draw and etch and carve and print and haul enormously heavy objects around the studio. The work is physically demanding and exacting, and requires a great amount of technical skill. The work that has come out of the CPC print shop during the past 27 years is astonishing. Success is seeing these artists make their marks in printmaking studios, University print shops and in exhibitions all over the world. As already mentioned, the CPC was set up to foster dialogue, collaboration and community among Chicago's printmakers, as well as to educate and share the beauty of the medium with the broader public. Working alongside these artists has been an honor and an inspiration. The city and community in which we make art has been tremendously supportive, and gallery visitors can see us at work, as the printed image comes off the press.
This studio could not run without the help of so many throughout the years – the Assistant Directors, Shop Managers, teachers, interns, and all those members who regularly have assisted at events, exhibitions, outreach, graphic design, and PR.
Pricing:
8-10 week printmaking classes: $250 – $350
Membership/ keyholder (for experienced printmakers): $200/month ($150 for recent college graduates)
Fine art, hand made gallery prints for purchase: $5 – $1100 (something for every budget)
One and two-day workshop classes: $45 – $150
Supervised 3- hour work periods: $40
Private, customized classes: $150 for 3 hours
Selection of artist made books and greeting cards: $2 – $20
Contact Info:
Image Credit:
Portrait of Deborah: Monica Kass Rogers
CPC photos: Deborah Maris Lader, CPC interns, Randi Stella, Alireza Ghoreishi
Getting in touch: VoyageChicago is built on recommendations from the community; it's how we uncover hidden gems, so if you know someone who deserves recognition please let us know here.