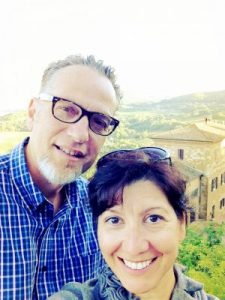 Today we'd like to introduce you to Deborah Hernandez-Pascolla.
Deborah, let's start with your story. We'd love to hear how you got started and how the journey has been so far.
Quick Changes – One of my earliest memories of having a love for style and design were at a pretty early age, I "founded" my first entrepreneurial venture with a neighbor friend in grade school and we launched our first handmade jewelry company complete with our own handmade catalog. I have photographs of "decorating vignettes" I was creating in my room by junior high. A telltale sign of my love for design and fashion was during my elementary school years during a birthday party. I kept excusing myself to change my outfit because I was so excited about all of my different options; by the 6th time my mom stepped in to remind me who was in charge of doing laundry. Who could blame her, really?
Creative College Choices:
By the time I finished high school, I was voted best dressed and most trendy, by Junior Year, I had already taken summer school classes at my soon to be college in downtown Chicago. After one fashion illustration class and a summer of taking the train into the city, I decided on my path to attend fashion design school My parents were keen at encouraging us to take responsibility for our own decisions. Not to say they weren't also hugely supportive but I was clear that certain decisions were mine to make. My dad told me from a young age,"Whatever you choose to do with your life as a career, make sure you love it because you will spend more time doing that then you will in any other part of your life including family and friends."
I heeded his advice then and now and always found a way to incorporate passion into my work alongside many folks I felt fortunate to consider friends. I was in a hurry to get to work and chose a 2-year program that allowed me to get to work as a photo stylist in photo studios right after graduation and start apprenticing. While all of my design school friends looked for positions in apparel manufacturing I opted to work with models behind the scenes on photo studios in the city. I met incredibly interesting and well-traveled folks and enjoyed every minute of it.
Eventually, I was led by a model friend to work with a modeling agency with a very established reputation in the industry at that time. The owners were Lee and David Whitfield and I learned so much from them and their daughters who were a part of their venture. We were known as the "family" agency likely because David and Lee treated everyone as such. Their reputation for working with agencies all over the world was like an opening to a new world for me and being inside of their organization was a great education in learning who the established studios and ad agencies were and were keeping the models busy with work.
I was making $13,000 per year in comparison to the $150.00 per hour models I was working with; although the experience proved invaluable in terms of creating relationships and unforgettable experiences that eventually led to my first job on location photo shoots with Lands" End Catalog. I was in my early 20's traveling with truly interesting and accomplished art directors, photographers and models, staying in the lovely sunshine filled locations and loving life even if it was a bit "on the go" lifestyle.
My schedule was somewhat hectic in those days as I spent 2 weeks on location in places such as Key West, Naples, Phoenix, British West Indies, etc. and then spent 2 weeks back at home office preparing for the next round of shoots. So here was my first foray with country house life as I bought my first home at 23 years old. Little did I know this would become my first love affair with historic homes built around the turn of the century, I found a tiny 100-year-old clapboard house on a quiet street across from the ball field where kids caught the bus for school.
I loved the way they were free to leave their bicycles thrown on the grass unchained completely confident they would be there when they came home. This was the house where I discovered a love for having wild organic strawberries growing in the yard and my first blush with a lifelong hobby of gardening. 2 weeks a month I was living a rural existence in a town of 183 people, I was smitten and a far cry from the suburban and urban existence I had previously known.
After about 3 years with Lands' End, I had an opportunity to return to the world of modeling. Arlene Wilson, a former model and incredibly lovely person turned agency owner was operating 4 agencies and looking for a Co-Director for her Chicago location. I jumped at the opportunity and returned to Chicago. Not long after I re-connected with former models John and Tracy Porter who had fired up their own entrepreneurial business creating and hand-painting furniture and home furnishings in a colorful, eclectic, artful style. They called the company Stonehouse Farm Goods and began the business in the basement of their Chicago Rowhouse and later moved to a gentleman's farm in the rolling hills of Wisconsin.
It was an experience unlike any I had ever known but the challenges of a startup and making a go of it held my interest and was my greatest passion for 15 years. Porter's were in need of support in the business so marketing/sales/PR and new business opportunities fell under my realm. There are too many incredible moments to this part of my journey but being invited to Oprah Winfrey's television show 3 times as well as having Tracy Porter's company featured in her first issue of O Magazine, products showcased in Better Homes and Gardens, Good Housekeeping, on HGTV and HSN home shopping shows.
Before I knew it, we were pitching television show concepts to major network execs from Time Warner, Buena Vista and meeting with teams of producers responsible for hit shows, not to mention seeing our products hit the shelves of major retailers like Neiman Marcus, Target, Bed, Bath and Beyond and books in Barnes and Nobles and Borders… these were just a few of many memorable accomplishments. Again, I had the opportunity to continue to hone my own aesthetic as Porter's business encouraged me to "try it all on" and find my own style guide while creating content for their endeavors.
My first house after that move was in another small town and this time it was on 40 acres of land which just seemed to provide endless possibilities for how the property could be developed. It was backed up to a Christmas Tree farm so it was truly surrounded by natural beauty. It was my first test of living in a home with no running water, electricity or heat (fortunately this only lasted for 6 months) and an interest in working with the Amish to bring the old building to life was born. Not too long after while still working with The Porters, I opened a small retail store with a partner and the help of my Mom we spent a great deal of time bringing the former tavern building built at the turn of the century back to life.
As my responsibilities with The Porter's grew so did my travel schedule and it became clear that getting closer to Stonehouse Farm would be a necessity so I found a small old clapboard house in town and moved to Princeton. It was a humble home that sat on two lots and eventually had a screened house in the woods where I would find refuge from small-town life. Although I loved living in a small town after living with 40 + acres around me, I found out how much I truly cherished my privacy when I moved into town. Fortunately, the woods have always been a place of peace and solitude.
When I invested in a Camp property and made long-term plans for the property both as a charitable endeavor and as a personal residence, much of what I set out to do on that property did indeed happen over the next 10 year period just not exactly for the amount of time I had initially thought. From long weekends with family and friends at the lake to family reunions, birthday parties for kids I held dear to my heart and hosting community events and guest rentals, I was clear that a bed and breakfast was not what I wanted to sign on for with this property. I preferred the concept of renting the house and traveling myself while It was occupied much like we had experienced when traveling in Europe.
Sure, it was a risk and many did not understand how I could trust strangers in my home but I believed things would work out for the best and for the most part they really did. People left the house intact and often I would return to a lovely note about how much they enjoyed their stay and the memories they had made, once I even came home to harvest decorations put up by guests outside of the house. Such a thoughtful surprise and just as I was feeling pressed that one of my favorite seasonal decorating projects would be missed that year due to my travel schedule.
Meeting my Fairytale Life- Michael, McHenry and Montepulciano:
Somewhere in the midst of the most challenging point in my life, I reached a turning point. For the first time in my adult life I was freer than I'd ever been to make the most of a long-term committed relationship. Re-enter Michael Pascolla (check out his story on Voyage Chicago as well!) 25 years earlier I met Michael when I found myself in need of a hairdresser and ventured into Heidi's Salon which was known for its cutting-edge looks and talented Aveda trained staff. We became fast friends, made loads of great conversation and a friendship began. 25 years later Michael searched and found me in the area and the re-connection blossomed over the next year into an engagement trip to Montepulciano and Positano Italy, a marriage and a move to McHenry.
Michael's challenge was to recoup some sort of investment in a home he had worked tirelessly to pay off at a time when the economy was not cooperating. After my own experience with the camp house needless to say I was a tad skiddish to get involved in a house project involving acreage again but logic and belief in my past successes prevailed and we committed to the project together. It took almost 7 years and a great deal of "using what you've got" determination and creativity to sustain ourselves, get Michael's new venture, Mario's Barbershop off the ground and turning the 3 1.2 acre property, 2700 square foot home, 5 flower beds, raised vegetable garden, in-ground pool and 30 x 60 foot barn from a neglected heap to a marketable property during the most challenging economic real estate market either of us had ever seen.
This is how I came to the "anything is possible little by little" philosophy. In my former life I had spent a lot of time creating and recreating environments including my own to create content for Porter's decorating books, Dreams from Home, Inspired Gatherings and Home Style, magazine features and backdrops for television and photo shoot sets. I had also helped friends Jeff and Robin Jansen set up their Urban Evolutions retail store in Princeton. Their business would become a great design success and we'd cross paths again as their clients included Anthropologie, Free People, Nike Sundance and Room and Board.
I worked with interior designer Michael Tebo with installations for Hollywood clients like Michael Patrick King's (Executive Producer of Sex and the City) townhouse in New York City. With the McHenry project, I made a conscious decision to harness all of these past experiences and turn the property into a much lighter facade from the former heavier and darker 1970's interior. There was just one issue, we were on a very limited budget so I really had to make it work on what we had to work with from our paychecks as retail shop girl and barber. I had learned from my folks that you can do a heck of a lot just by cleaning and organizing a space so I got to work. We cleaned up and maintained the barn, the pool and the property with a vengeance over the next 5 years in preparation to sell.
Italy: Little by Little came to life as all of this restoration of the McHenry house was coming together. The book project gave me a fantastic outlet that was less physical and I self-published the book that initially caught some attention on a local level with McHenry County Living Magazine, a couple local book signings and in 2013 with an article entitled, "The Joy of Italian Living" in Riviera Living, a national magazine focused on the coastal retreat lifestyles in Europe and the U.S.
The same issue featured Amal and George Clooney on the coast which really made Michael and I chuckle although we had truly experienced Italy as folks living there. We wanted to maintain some of that lifestyle once we returned to the States. Eating and growing the best ingredients, shopping the farm markets for organically homegrown food, a slower paced lifestyle that focused on entertaining and enjoying the pleasures of home, surrounding yourself with family, beauty and an appreciation of art, nature and the incredible vehicles we saw on the roads.
We took a second trip to Italy to study the lifestyle further, this time back to Tuscany and then up north to Portofino. I was developing a website, a blog for Italy: Little by Little along with many ideas and spin-offs for the book project. The process reminded me of what I had done previously with Porter's design, licensing, retail, wholesale and publishing businesses but it soon became apparent those plans would need to be put on hold as another project took priority: the sale of our beloved home in McHenry and a downsize relocate to the suburbs. It was a transformation Michael and I had agreed upon right from the start and one we enthusiastically knew would get both of us closer to projects, work and future professional and personal plans.
Getting back to my suburban roots – After 3 failed real estate sales of the McHenry house due to buyer finances falling through or family matters we hung in there and in 2017 sold to a younger couple that we had faith would continue to transform the property for the better. We had done extensive research on the area and concluded that Arlington Heights would be the place we could best settle in.
I had taken on full-time work for Anthropologie (the eclectic artful retail clothing store) while we needed to qualify for a loan and the creative work and talents of the loveliest team re-inspired my mission for working with a team bringing beauty into the world. The house in Arlington Heights was a downsize and the aesthetic was absolutely what we were looking for, not to mention the pared-down maintenance from our former residence. Mike would no longer spend 4 hours on a tractor ride around the yard on the weekend, I suggested he might like to spend it on his motorcycle or in the new TR6 instead!
Michael and I will return to Italy later this year this time to the Lombardy region on Lake Como but not before digging in on a local community garden project this Summer where we will be growing heirloom organic veggies and herbs featuring seeds from Baker Creek Heirloom Seeds. We will be highlighting the project on our blog. The trip and the garden will no doubt inspire the recipes for the third book, Italy: Little by Little – Prep Course a collaborative cookbook project. Cooking and hosting at home is one of our many joys of home life and we look forward to finding creative ways to share the endeavor with others.
The possibilities seem endless for Italy: Little by Little mostly because the ideas, the aesthetic and concept are centered around my own interests this time around. I've heard this stage of our midlife careers called "the second act" and I couldn't be more excited to embark on it! A very special thanks to Naomi Hoke and the team at Voyage Chicago for their unfailing intrigue and interest in others.
We're always bombarded by how great it is to pursue your passion, etc – but we've spoken with enough people to know that it's not always easy. Overall, would you say things have been easy for you?
When Porter's and I amicably parted ways (these people were not just friends turned colleagues; they had truly become like family to me after 15 years) I had a host of interests and projects I was ready to embark on and I had invested in a piece of real estate that was formerly run as a children's camp by a local Lutheran church. This 3.5-acre property was unique and we referred to it as Camp. Looking back it required an awful lot of upkeep. It had been a residential family retreat house to the former owners and I had always dreamed of having a lake house property where the children in my family could experience the casual relaxed lake life and memorable holidays that I had felt fortunate to have lived.
There were 2 lots: one where the lodge could sleep 22 on the second floor, it had a large commercial kitchen on the first along with a large great room and working fireplace, It was a 3 season lodge so I would alternate living quarters based on the climate. There was also the main house built at the turn of the century with 6 bedrooms and a double wrap around porches, a tennis court and across the street there was 50 feet of lake frontage on a chain of 5 lakes and a pontoon boat. It often hosted a one person tent where I often slept out with my Weimaraner Walter at the lake in the summer.
Our immediate family had never had someplace like this in our lives and I thought it would give the extended family great memories. I had envisioned passing it on through the generations and running a not for profit of some sort although I soon found out that this dream was not to be a reality as the greatest economic downturn descended upon us here in the U.S. The toughest challenge was turning away from the camp house so soon after being displaced from my dearly held career of 15 years working side by side with John and Tracy Porter. I always believed I was a lifer for their company but as I've often heard said, all good things must come to an end.
I had learned so much from the incredible educational experience of entrepreneurship and travel and had been immersed in art and home design in a way I loved at Porter's company although I would soon come to learn that there would be the next chapter. As with so much in life, we often can't see how the sum of our experiences truly shapes the whole picture in a way that makes great sense and puts all the puzzle pieces together. "Failing up" so to speak. I once read in a Zen philosophy book that everyone will lose everything at some point in life and that by this trial we truly learn who we are as people. This was definitely my "lose all" moment and it was my toughest trial.
Fortunately, I had the support of my parents and family as I pieced a new life together. I was so used to helping to create successes with and for those I cared about that I had to completely rethink how I was going to create a new identity that was not tied to the last 15 years of my career. I knew I had been completely devoted to helping make Porter's business successful and now I knew I needed to move in a new direction. I made a conscious decision to live life with no regrets but I knew it was time for me to find my own way and make a different kind of magic happen in my life. And I knew it would be a tough act to follow.
I needed to face several realities that ranged from financial, employment and future security at a certain point and I had always known that I would get closer geographically to my parents as they got in years. I was returning home and decidedly not with regrets but with the knowledge that I had created cherished memories at this family property and wiser about the fact that a more secure financial and maintenance plan would have had to be set in place in order for a property that was such a major undertaking to remain intact over the long haul. I learned valuable lessons about dreams and the difference in making them a reality but I also took solace in knowing that many of the things I dreamed came to life there.
Life back in Chicago proved not as easy to be gainfully employed as I had hoped given my network and the years I had spent working there before the move to Wisconsin. Gratefully I had some friends running a marketing and production company called Tribal Knowledge and I was able to freelance there while working with Anthro. I remember the interview at Anthro when the hiring manager looked at my resume and career experience and said, 'You realize that you are very overqualified for this position." but the truth was at that moment I was sure about one thing and that was that I needed employment and I knew the economic climate was more challenging than I'd ever experienced.
So, as you know, we're impressed with Italy: Little by Little – tell our readers more, for example what you're most proud of as a company and what sets you apart from others.
This project of Italy: Little by Little is really about writing my final chapter in a way that allows me and Michael to live our best lives and experience the best that life has to offer. It's about taking all of our interests and passions and combine them in a way that creates our everyday. Travel, cooking, our unique sustainable style, home design, heirloom organic gardening, family and friends and the transport to our favorite destinations.
So, what's next? Any big plans?
We are working on the third trip to Italy this Fall to visit Lake Como in the Lombardy region. This Summer we have secured a community garden plot in our town and will be growing heirloom vegetables and herbs. The organic community garden is the foundation for the next book which I am now referring to as Italy: Little by Little Prep Course. Although we shared some recipes from our first travels to Tuscany this will be our first collaborative cookbook!
Pricing:
Contact Info: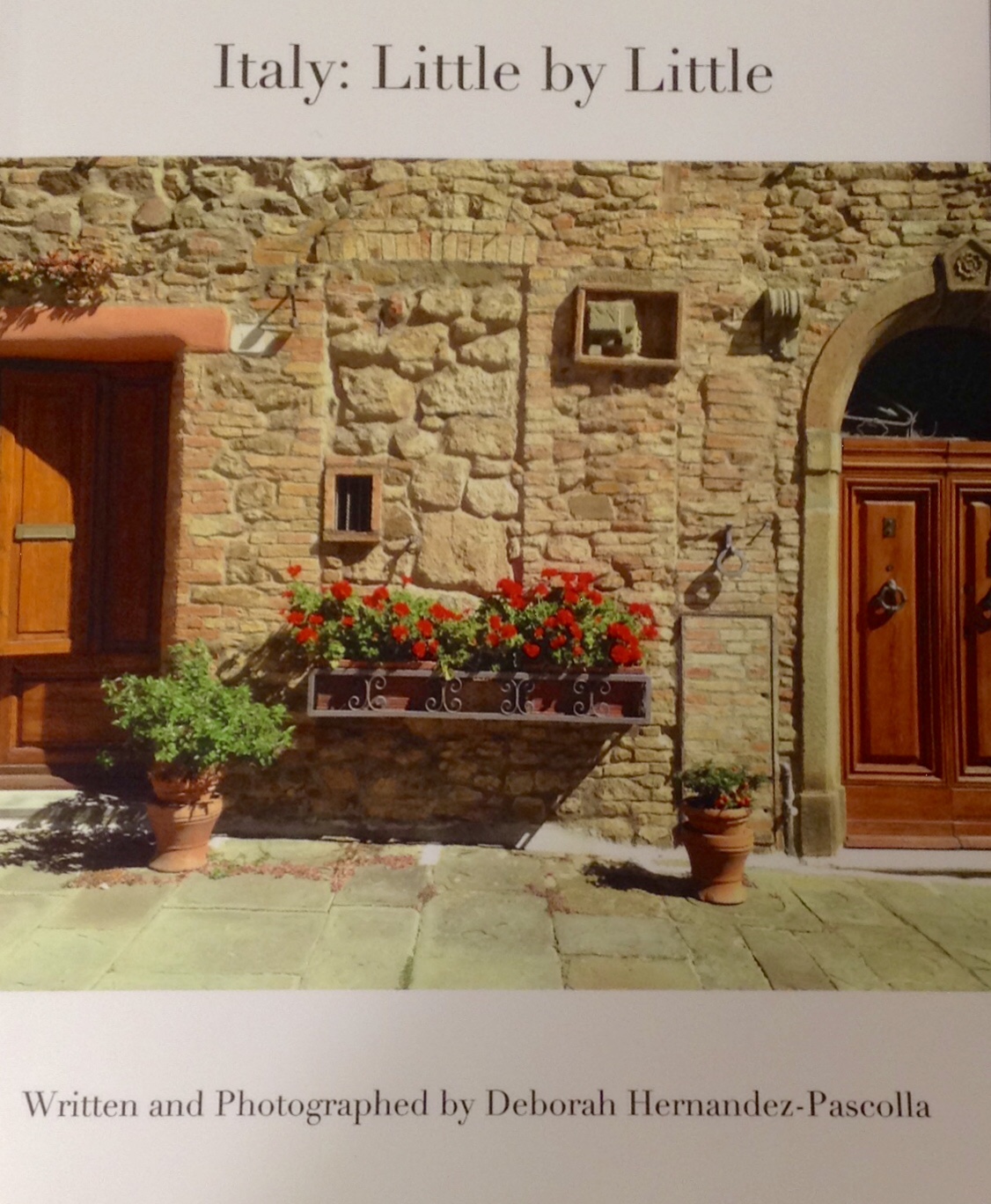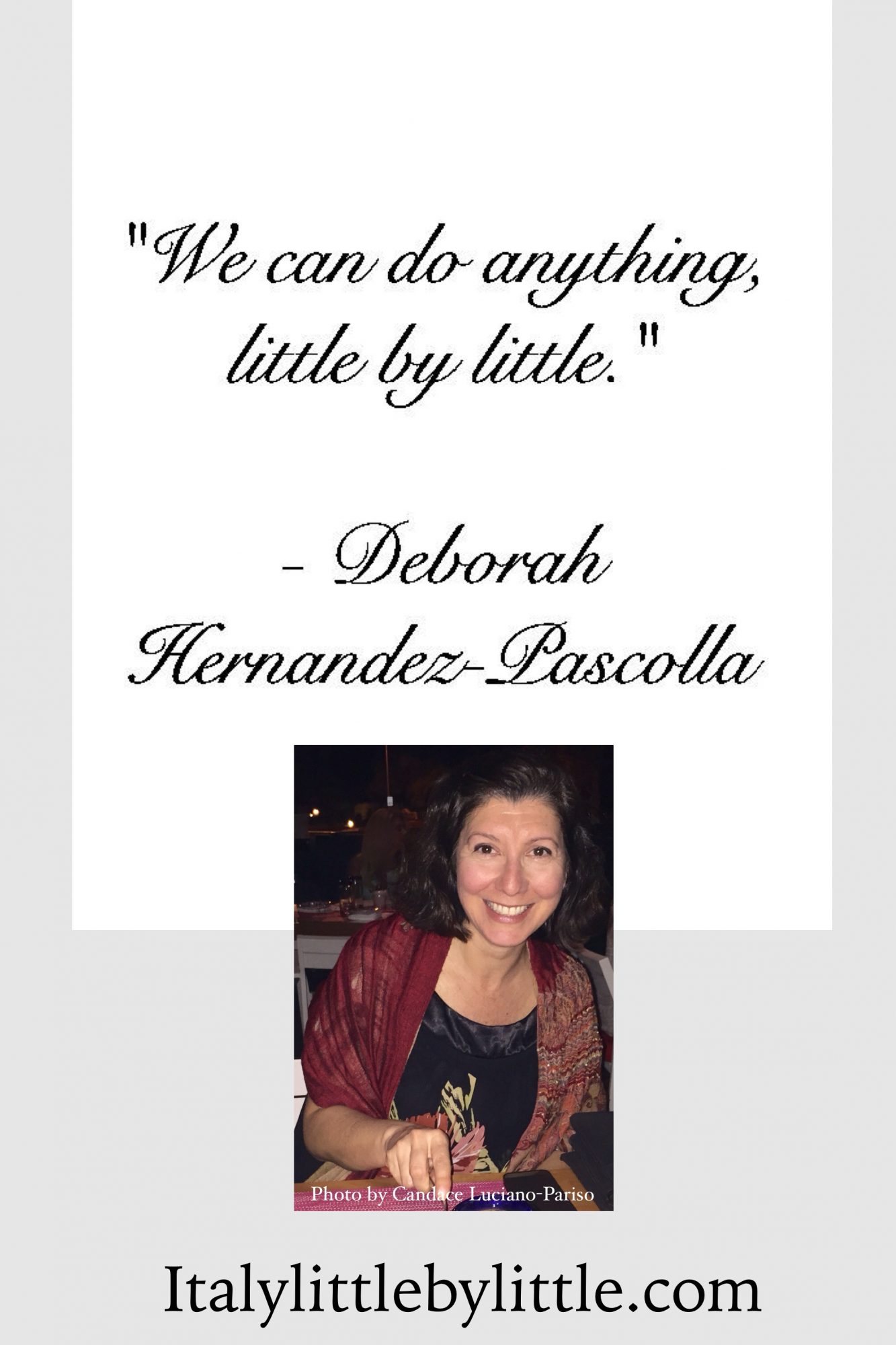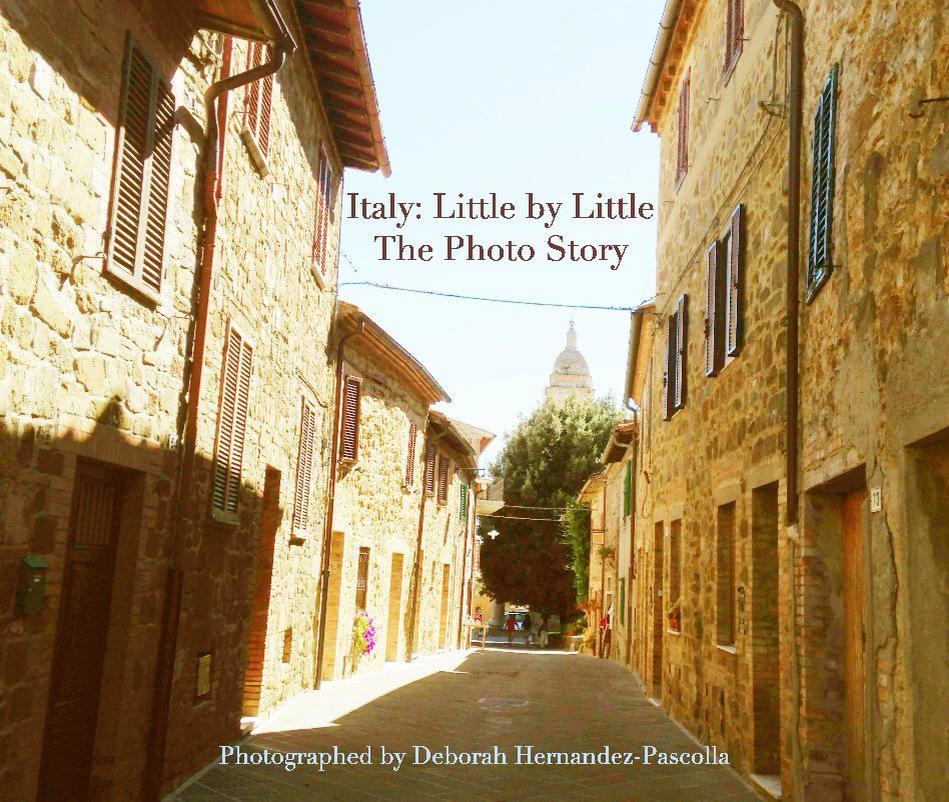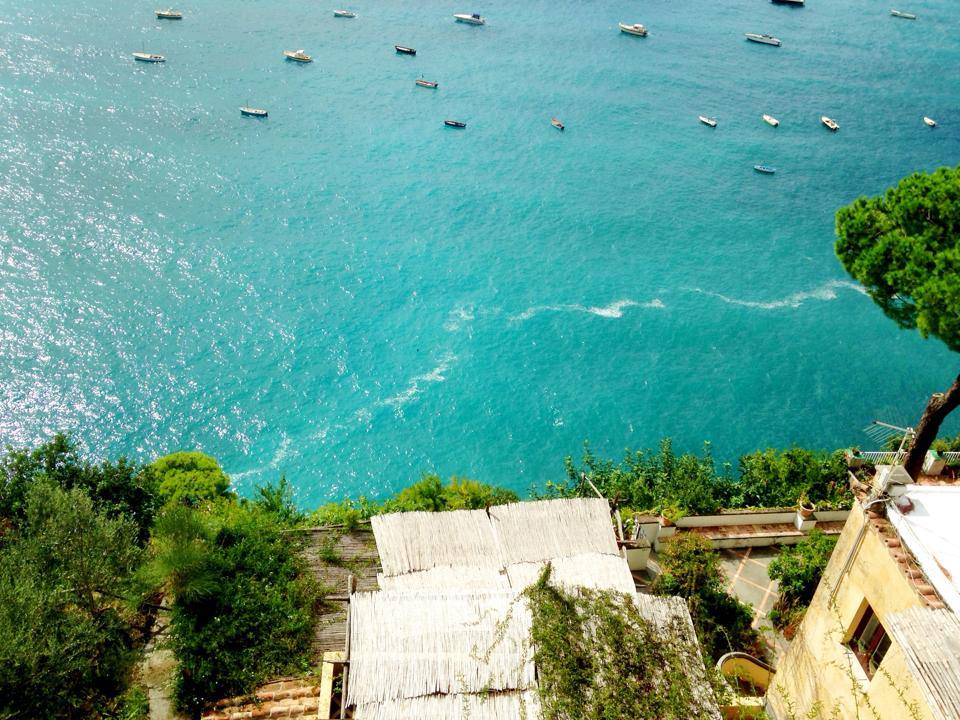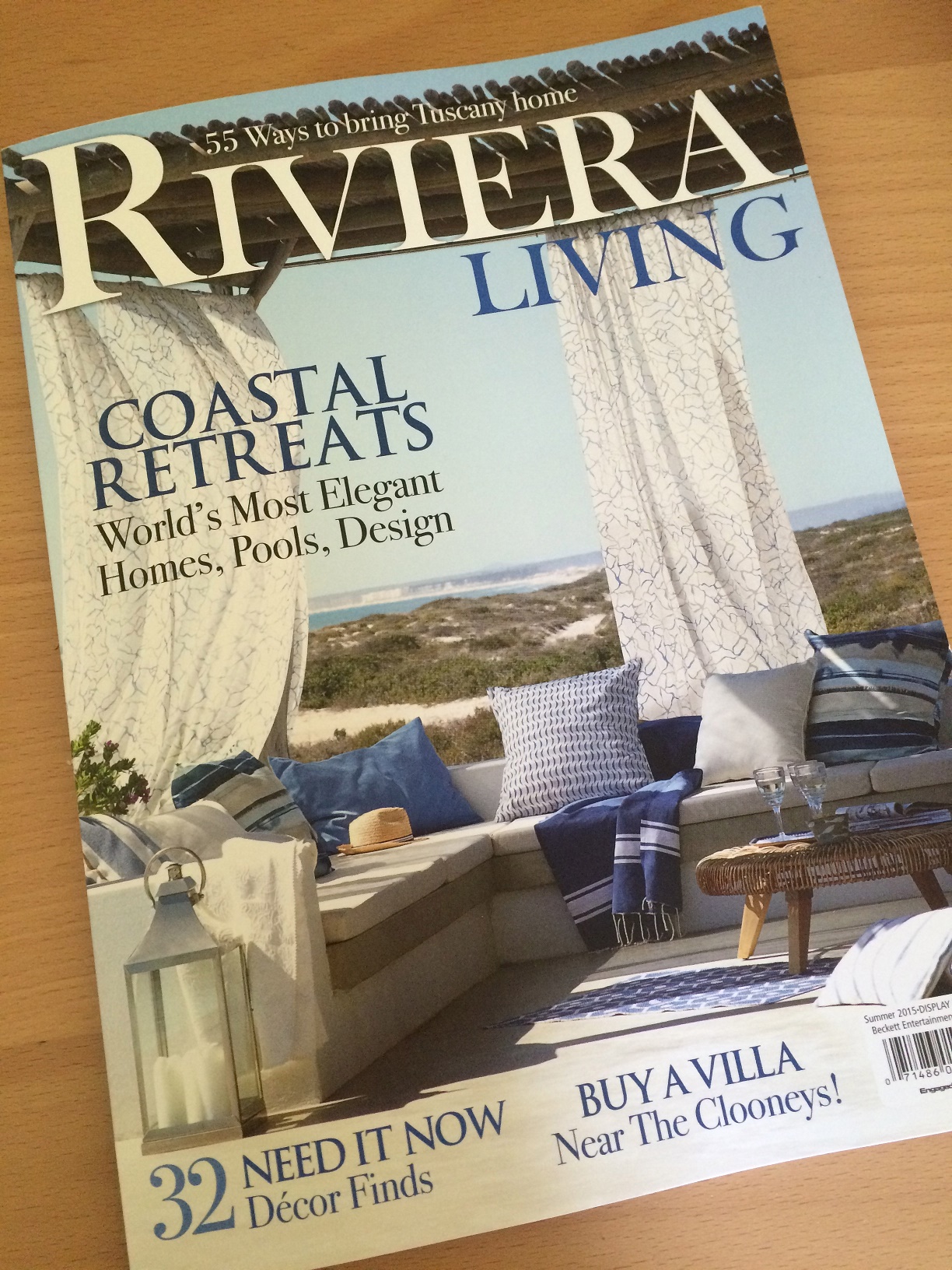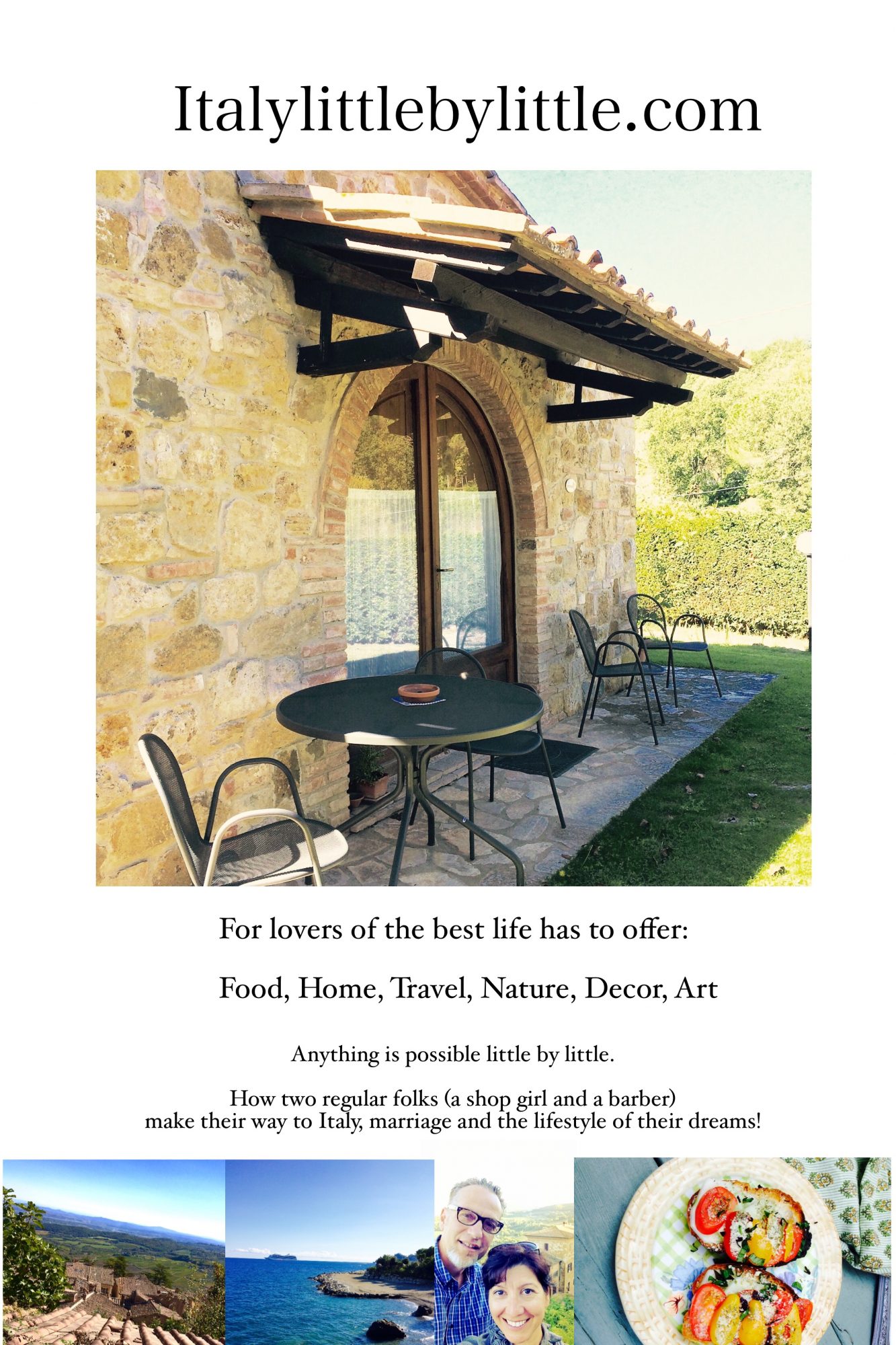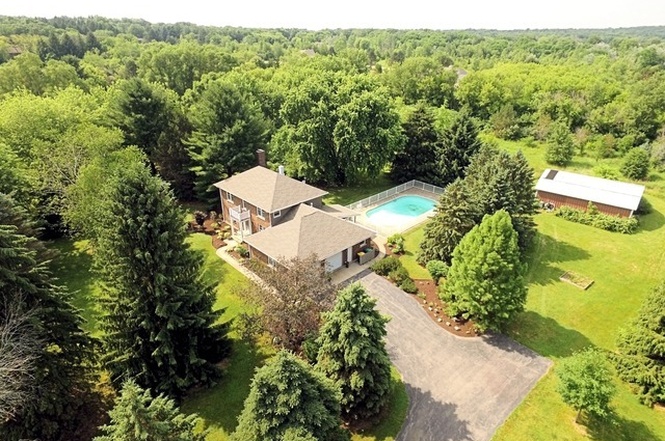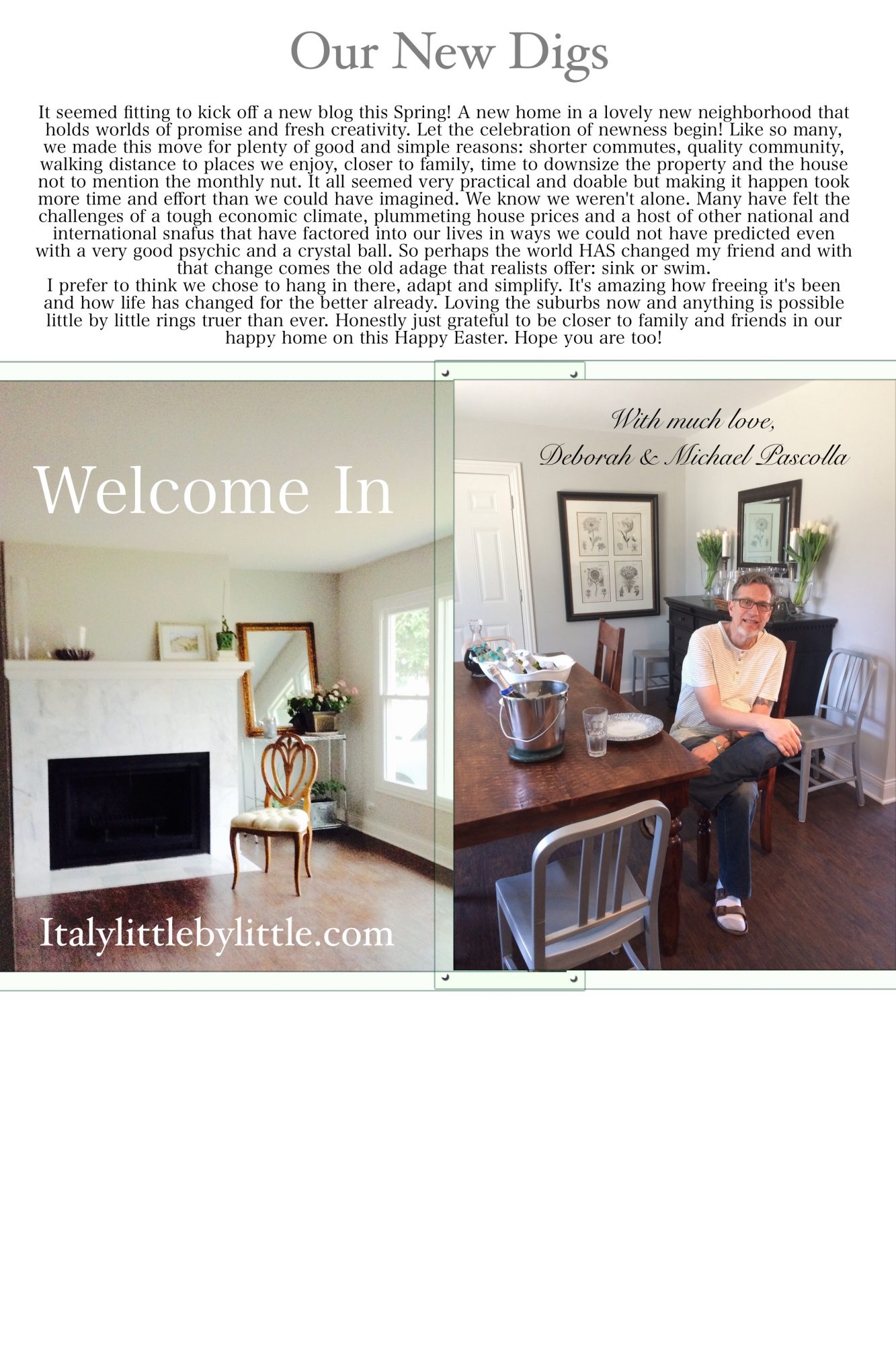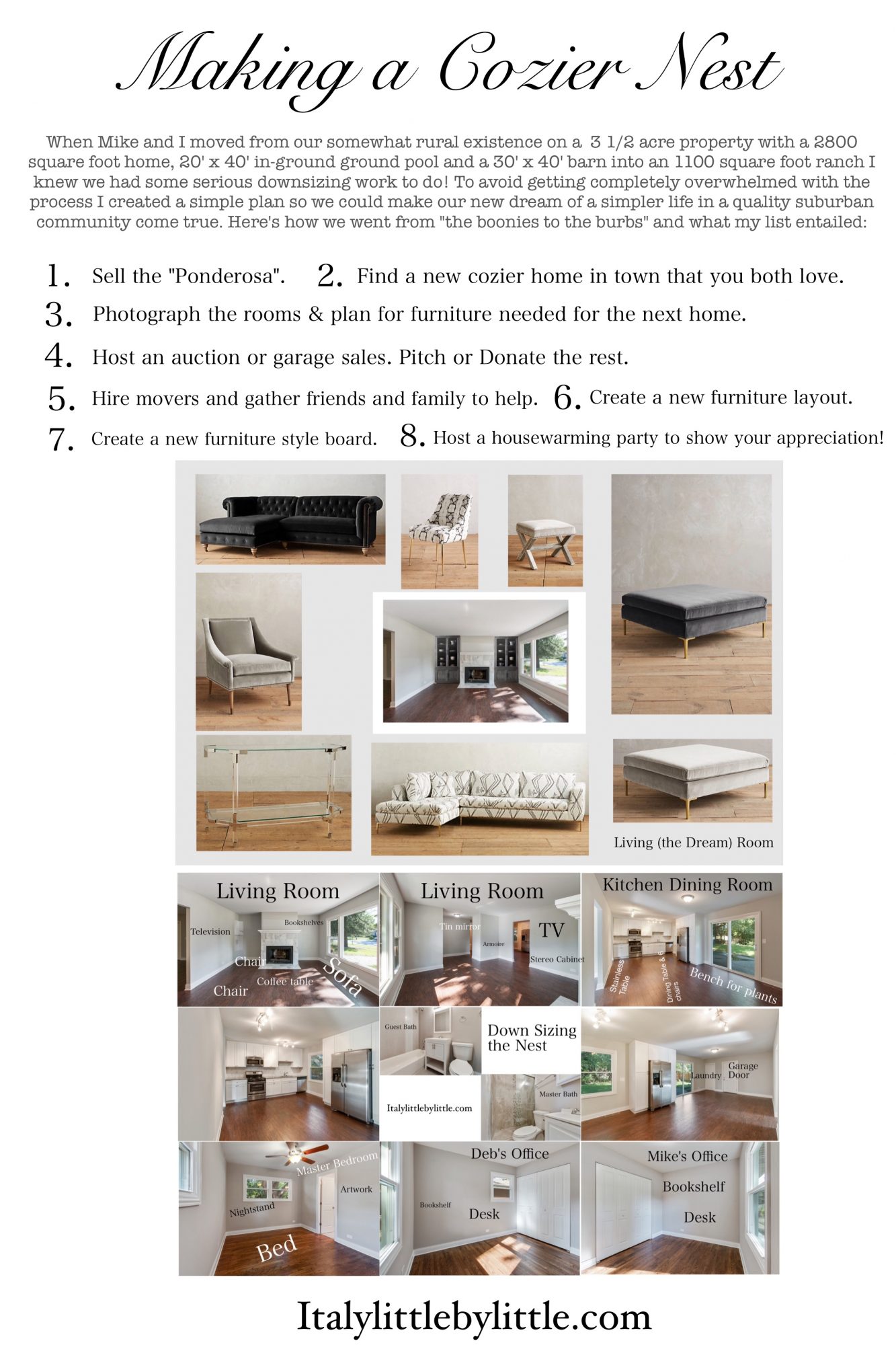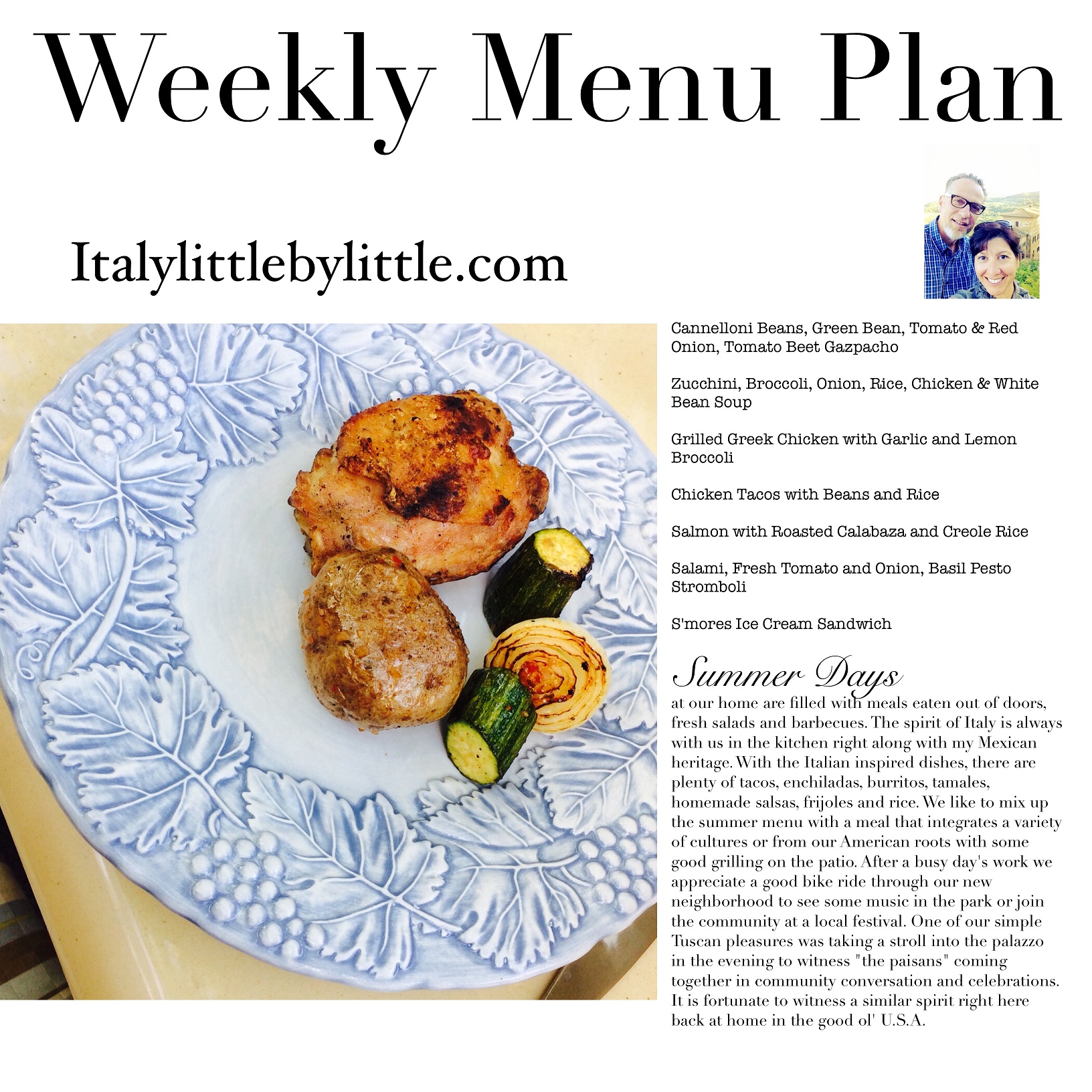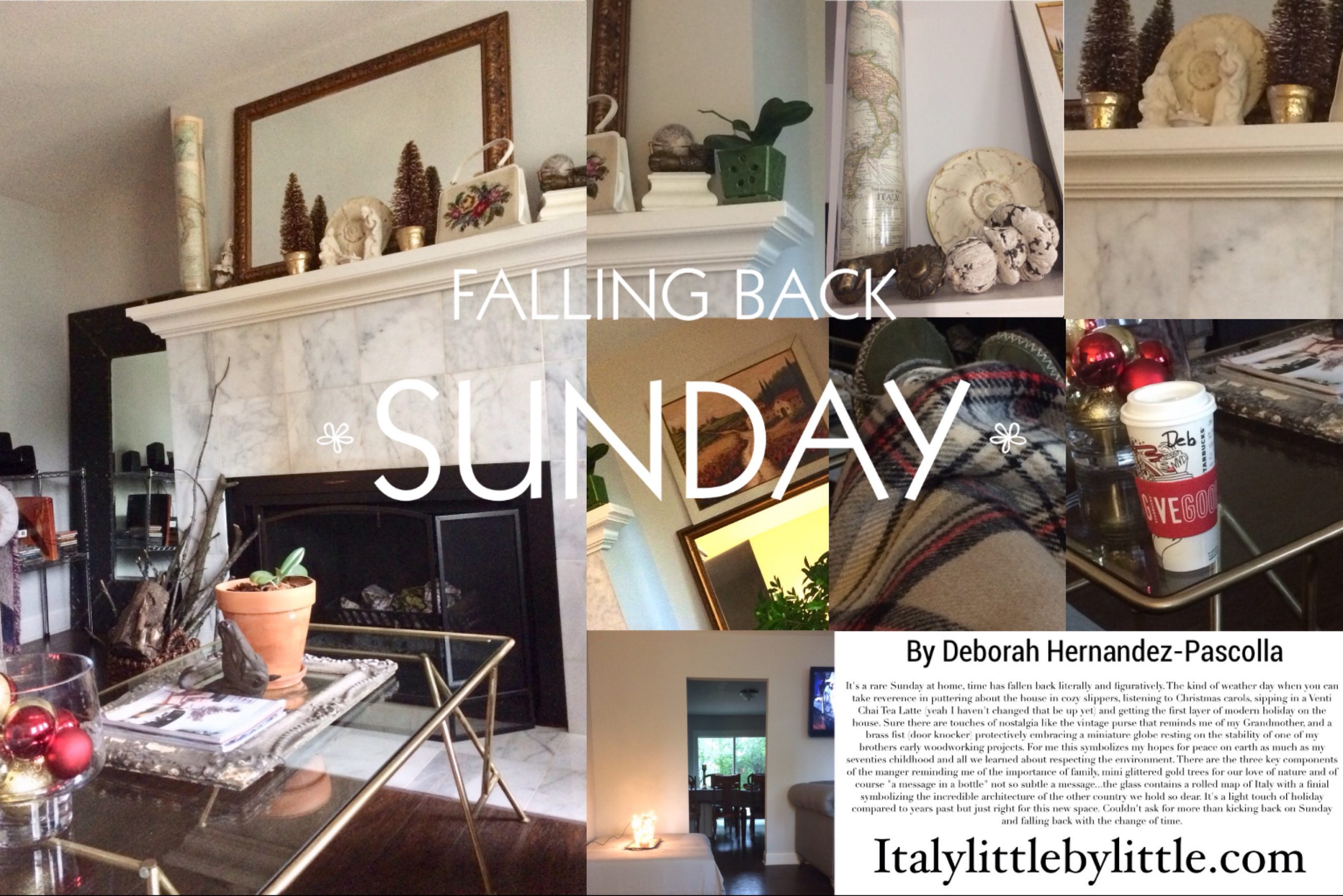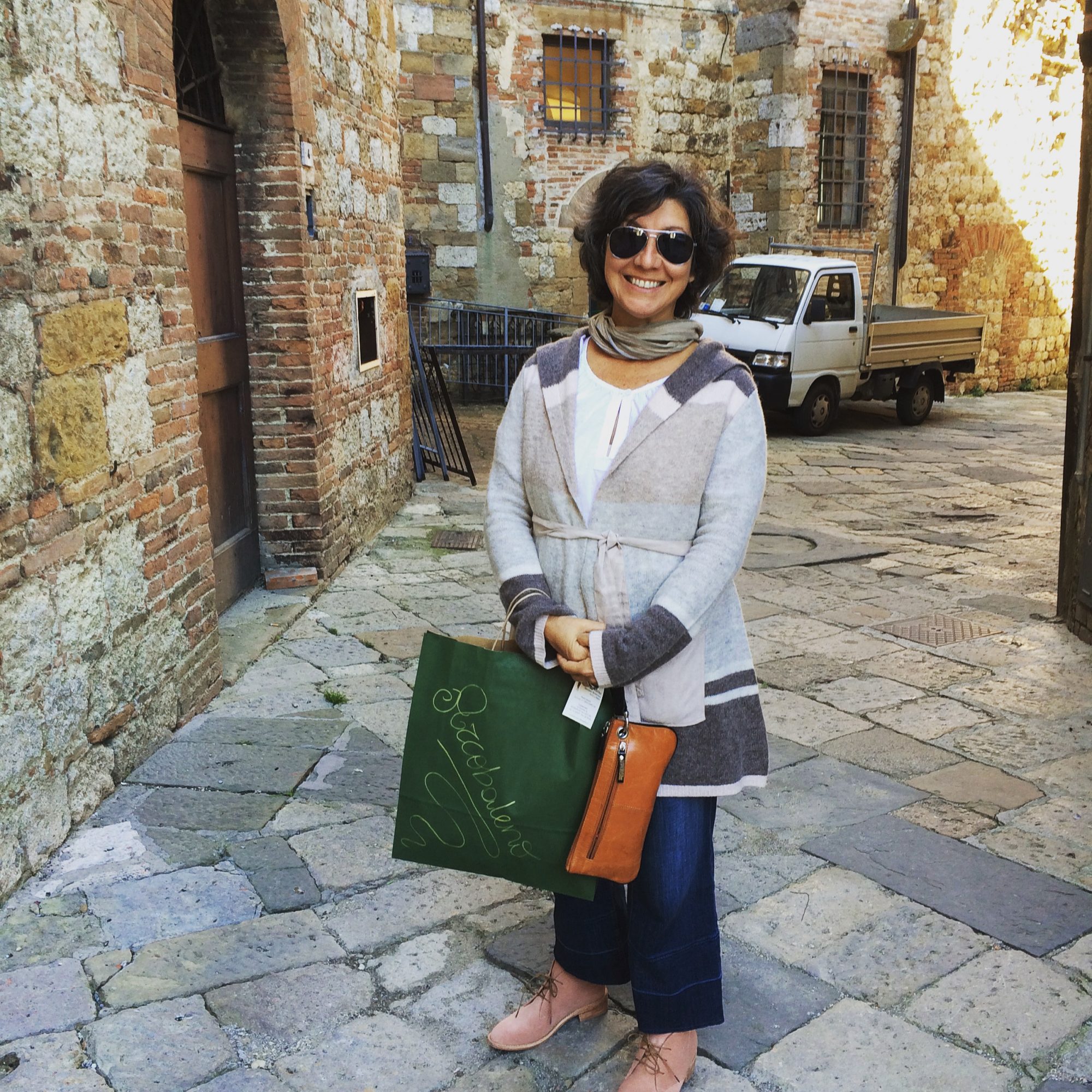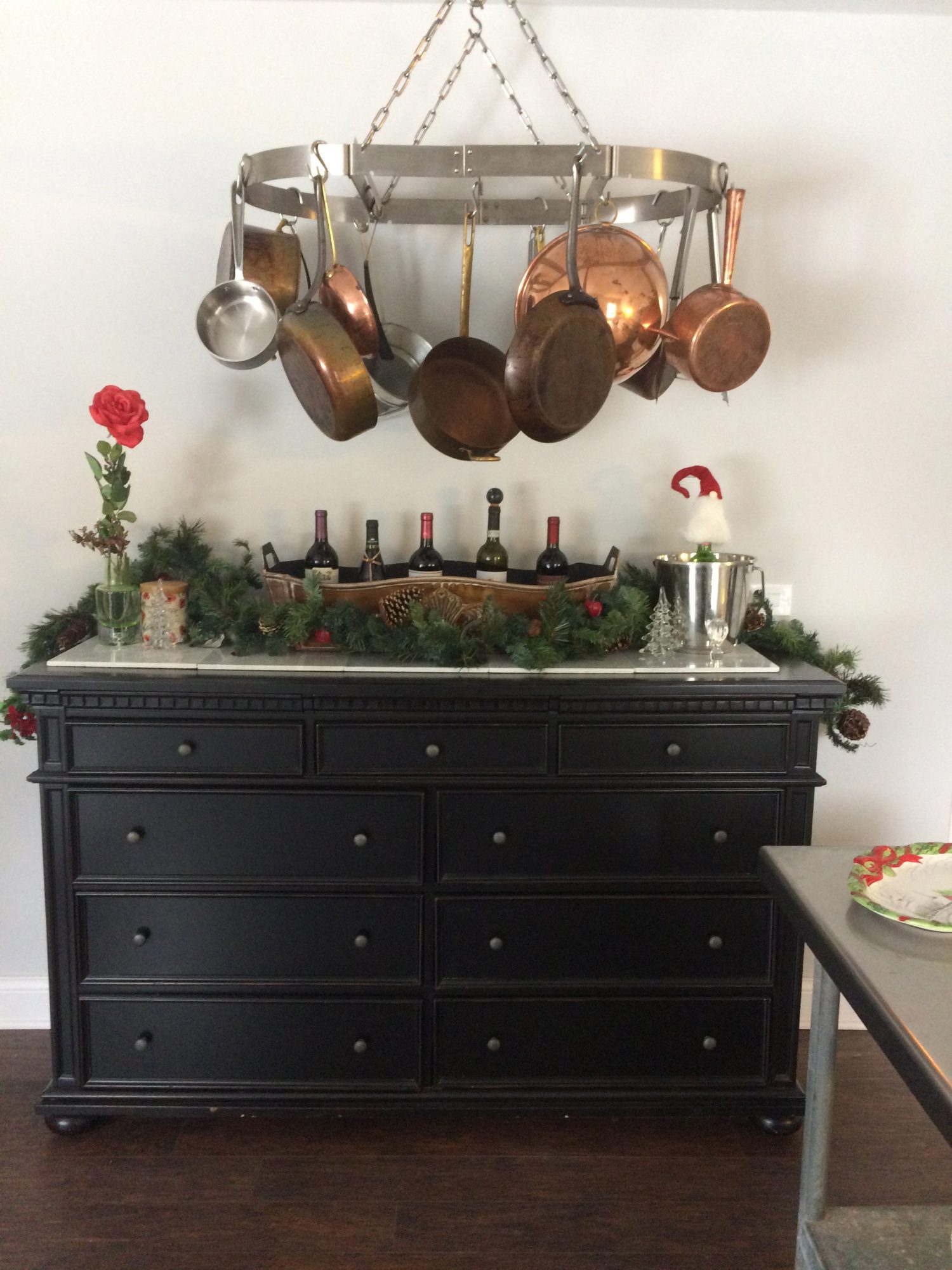 Getting in touch: VoyageChicago is built on recommendations from the community; it's how we uncover hidden gems, so if you know someone who deserves recognition please let us know here.