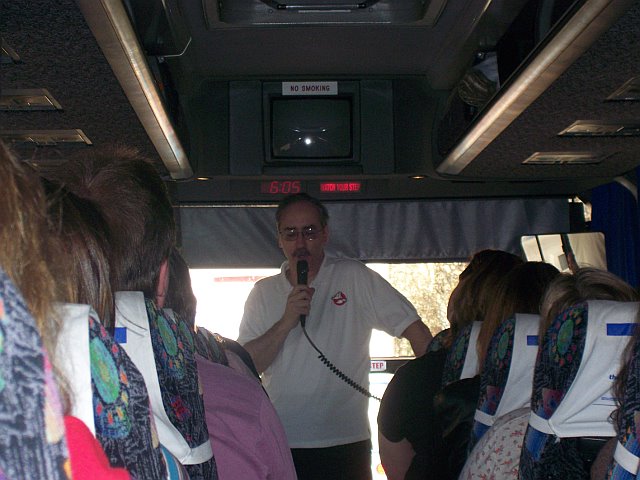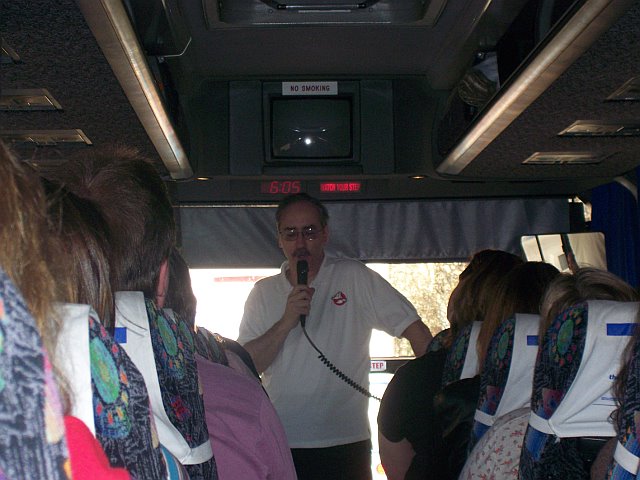 Today we'd like to introduce you to Dale Kaczmarek.
Dale Kaczmarek, please share your story with us. How did you get to where you are today?
I am president of the Ghost Research Society and Director of Excursions Into the Unknown, Inc., the only year round bus tours of haunted Chicagoland locations. I have been involved in the paranormal since 1975 and became president of the GRS in 1982 which is the same year my ghost bus tour business started.
I got started in this field in thanks to my parents and grandparents who often related ghost stories to me as a youngster. I have been featured on quite a number of television shows including AM Chicago, Sightings, Mystery, Magic & Miracles, the Travel Channel, Discovery Channel, Destination America as well as quite a number of newspaper, magazine and internet articles. You can refer to my website: www.ghostresearch.org for additional information and a complete bio of me.
I am also a publisher and founding member of Ghost Research Society Press which has been producing books on the paranormal and the mysterious since 2004. I am the executive producer for Ghosts Across America, a series of documentaries on the supernatural. I have authored six books on the paranormal including: Windy City Ghosts, Windy City Ghosts II, Field Guide to Spirit Photography, Field Guide to Ghost Hunting Techniques, Field Guide to Haunted Roads & Bridges and Illuminating the Darkness: The Mystery of Spooklights.
Has it been a smooth road?
When I first sprung onto the media in 1982, it was very easy for me to appear on television, cable, internet and newspaper articles. The struggle in recent years has always been the competition of other local ghost investigators, team and ghost tours.
I survive today due to my long standing career and recognition of being on the longest standing paranormal investigators in the country. Our group, the Ghost Research Society, is still going strong and continues to be a major force in the paranormal field due to being so very active in field excursions and investigations both public and private.
So let's switch gears a bit and go into the Ghost Research Society / Excursions Into the Unknown, Inc. story. Tell us more about the business.
My team at Ghost Research Society specializes in investigating ghosts, hauntings and poltergeist phenomena and has since 1977. I am not a "ghost buster" but try to assist ordinary people that often have extraordinary problems or strange occurrences to understand the nature of their hauntings and suggest methods that might be useful for our clients to coincide with their spectral visitors. We NEVER charge for our services but feel that the experience we garner from every investigation makes us more knowledgeable and respected in the field.
Excursions Into the Unknown, Inc. is still the only year round ghost tour of haunted Chicagoland locations and was founded in 1982. We continue to offer high-quality and professional tours of alleged haunted spots around Chicago and its suburbs. My tours are special because all the material we use for itineraries are meticulously researched and investigated before they make their way into any ghost tour. Plus we have a number of special theme tours which include: Haunted Churches, Archer Avenue, Murder & Gangster ghost tours, our special daytime Graveyard Tour, Strange & Weird Chicago. Even our regular and Halloween tours change locations and areas that we visit so that we can attract not only new customers but returning ones as well who want to see something new and exciting. What sets my company apart from others is that my tours are always personally directed by myself and we don't use school buses or other uncomfortable vehicles.
How do you think the industry will change over the next decade?
I only see our business increasing over the years especially once people compare what we offer to what others in the area might offer for their customers.
Pricing:
Regular tours range from $35-$45 per person with discounts for Seniors, children and AAA Chicago Motorclub members.
Contact Info:
Website: www.ghostresearch.org
Phone: 708-425-5163
Email: dale@ghostresearch.org
Yelp: Excursions Into the Unknown

Image Credit:
Dale Kaczmarek Excursions Into the Unknown, Inc.