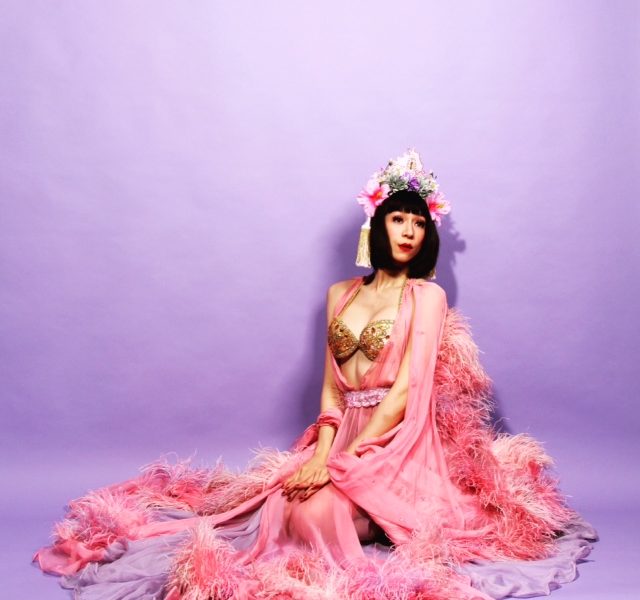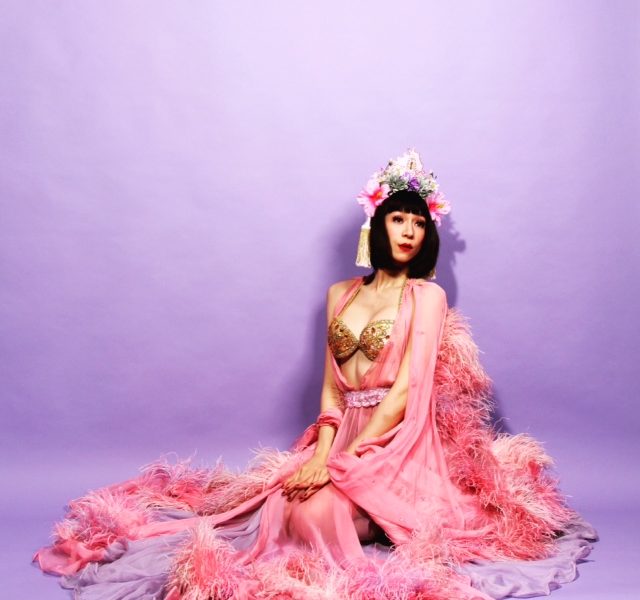 Today we'd like to introduce you to Crocodile Lightning.
Every artist has a unique story. Can you briefly walk us through yours?
The stage name "Crocodile Lightning" came from a three-year-old girl who called her baby brother "Crocodile Lightning" on a rainy day. I will never forget that little giggle of hers that was a perfect combination of innocence and wit. The name stuck with me so much so that I had to ask for her permission to use it (I did not tell her for what). I picked this name to remind myself to see the world with the wide-eyed wonder of a child so that I can bring mundane, ordinary moments of life to the stage and reveal their inherent beauty.
My first burlesque act was based on my experience of always feeling hungry after masturbation, but still wanting to go for a second round. The performance portrays this (very real) struggle with a dildo and a slice of pizza and highlights my freedom to have both options. The act was funny and cute and I went on to perform the stereotypical cheesecake burlesque routines for a while as I honed my craft. Then, something in me shifted and I began to peel back layers of my childhood. I realized that I took my upbringing in Thailand for granted. We have such a rich culture and divine beauty, so I started incorporating different parts of my roots into my performances. There is one silk veil act that I perform as an ode to my spunky late grandmother who used to sneak me out at night to go to the open night market. I dabbed on her lipstick and perfume and we ventured out to watch a Chinese opera together. Every time I perform this veil act, I feel less homesick and I feel her presence. It is very special.
Now all of my acts have elements of my Thai heritage, whether in the costumes, movements, or overall aesthetic. I am quite certain my late grandmother would have loved to be in the front row seat at the shows even though my mother still questions why a woman like me in her mid-thirties with two graduate degrees would strip for strangers. Though it's not her nature to say so, I know she is secretly happy that I do what I love.
My burlesque journey continues as I feel inspired to dance, to create, to manifest beauty and love. From my first dildo and pizza routine to now, I am so lucky and grateful to showcase my art.
Please tell us about your art.
When I perform burlesque, I want to offer the audience an experience that is both visual and tactile. I want the beauty of the performance to transport the audience to a different time and place. I also want the audience to feel what the silk panel skirt feels like on my thighs — I want them to wish they were the silk on my thighs! I create these feelings through a dialogue between my body and the audience, through my choreography, through the tease, through the exchange of energy that comes from baring my body. With one gaze, the audience and I are talking and all of the sudden we become locked in-sync with one another. The romance blossoms. The connection is simultaneously sensual and emotional. Oh, yes and I strip. Taking each piece of clothing off is so liberating — it is as if I were shedding layers of socially-constructed norms with my clothes. The creativity behind how to take each costume piece off is also thrilling. It is like engineering, costume design, and sleight of hand all in one. I am thinking of one act where I pull long silk ribbons out of my headpiece mid-way through the act. The ribbons always catch the audience off guard and they love the surprise, but the ribbons also open new options for choreography and expression.
When I create a new performance piece, I start with a message. For example, "Midnight Fire" is my silk veil act that is about the divine fire of compassion within us that burns away self-doubt and shame. Then, I take the CTA and listen to the song I want to dance to on repeat. The images of the movements usually come to me and I sketch them down in my notebooks. Once the music sinks into my body, I hit the studio. I probably spend 30-40 hours when I start choreographing a new piece. The imposter syndrome usually surfaces the most at this point in the creative process and I have learned to really be kind to myself. I remember spending one full hour in the studio just trying to point my toes right. I do not have a dance background and that makes me hustle a lot more. I love it. It is so cathartic and satisfying. I cannot remember how many times I've fallen on my butt or hit my face with ribbon sticks in the studio. All of the effort, sweat, and bruises are all worth it when I put the piece on stage and make the performance the best four minutes of the audience's life and mine.
My burlesque acts are polished but never finished. They are always changing as I am growing, deepening my insights, and understanding the same issues through different lenses. As a queer performer of color, my art and my body are political the second I set foot on stage. The representation I bring and the freedom I feel on stage are my invitation to the audience to feel empowered and embrace that human-to-human connection with me. There is a special type of magic the audience experiences when they see performers of all shapes, sizes, and colors get fiercely passionate about their performances on stage. Even when I get stuck in my costume or my corset is hanging on my fishnets, I feel so much support from the audience that I know they are on my side. I guess that is the beauty of live entertainment that online streaming cannot give you.
It has been four years since I first performed burlesque on stage. I continue to be mesmerized by the emotional richness I feel from burlesque. No matter how much I doubt myself or sabotage my intention to create, I circle back around to loving myself more for living wholeheartedly.
Choosing a creative or artistic path comes with many financial challenges. Any advice for those struggling to focus on their artwork due to financial concerns?
The struggle is real. I am privileged and humbled to have a daytime job that I love to fund my artistic pursuit, so my advice below may not be applicable for full-time artists. That being said, my first and only advice is to be kind to yourself and to remember why you do your art. The Type A personality in me pushes me to fulfill my creative yearning while my Buddhist side constantly reminds me that wherever I am in the creative journey is okay. I perform burlesque because I enjoy the performer-audience connection and I love to travel. When the money is tight and I cannot travel as much, I adjust the expectations on myself and am grateful to perform and connect with the audience- big or small- in town.
How or where can people see your work? How can people support your work?
I often travel to perform across the US, Canada, Oceania, and Europe and the best way to find the most up-to-date schedule is on my Instagram (@crocodilelightning). In Chicago, I perform regularly at the Drifter Chicago (at the Green Door Tavern), Vaudeville Thursdays (at Bordel Chicago), Vaudezilla (at Stage 773), The Kiss Kiss Cabaret (at Uptown Underground), and other theaters, bars, corporate, and private events. Come see the performances live, bring cash for tipping, or book me for your entertainment or collaboration.
Contact Info:
Email: crocodilelightning@gmail.com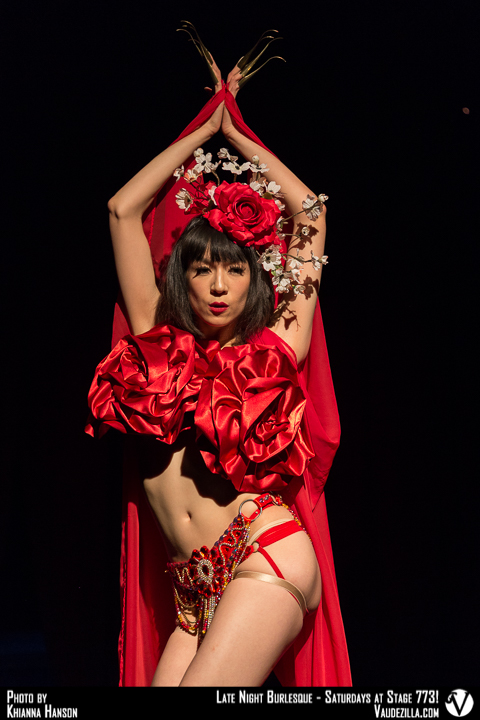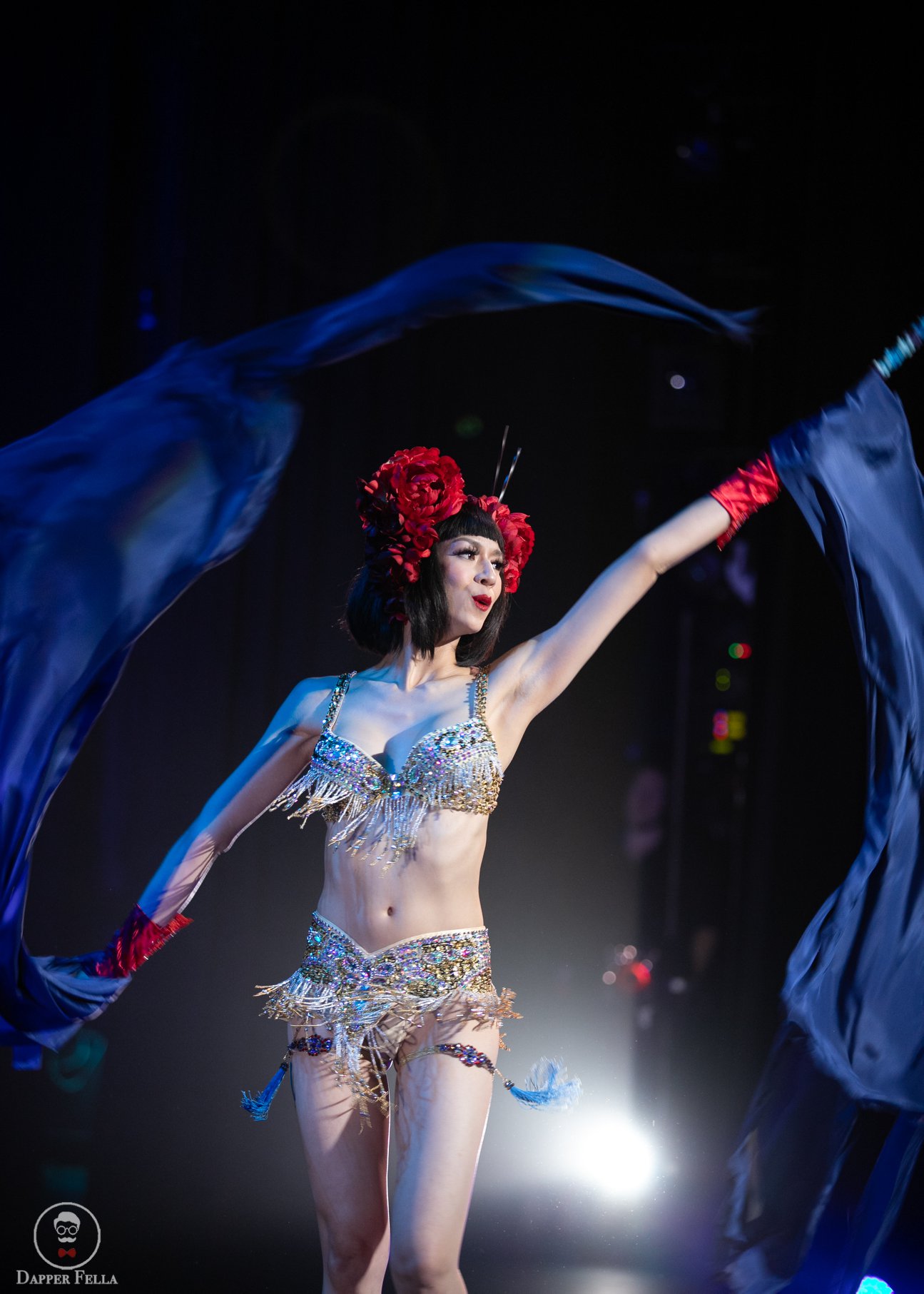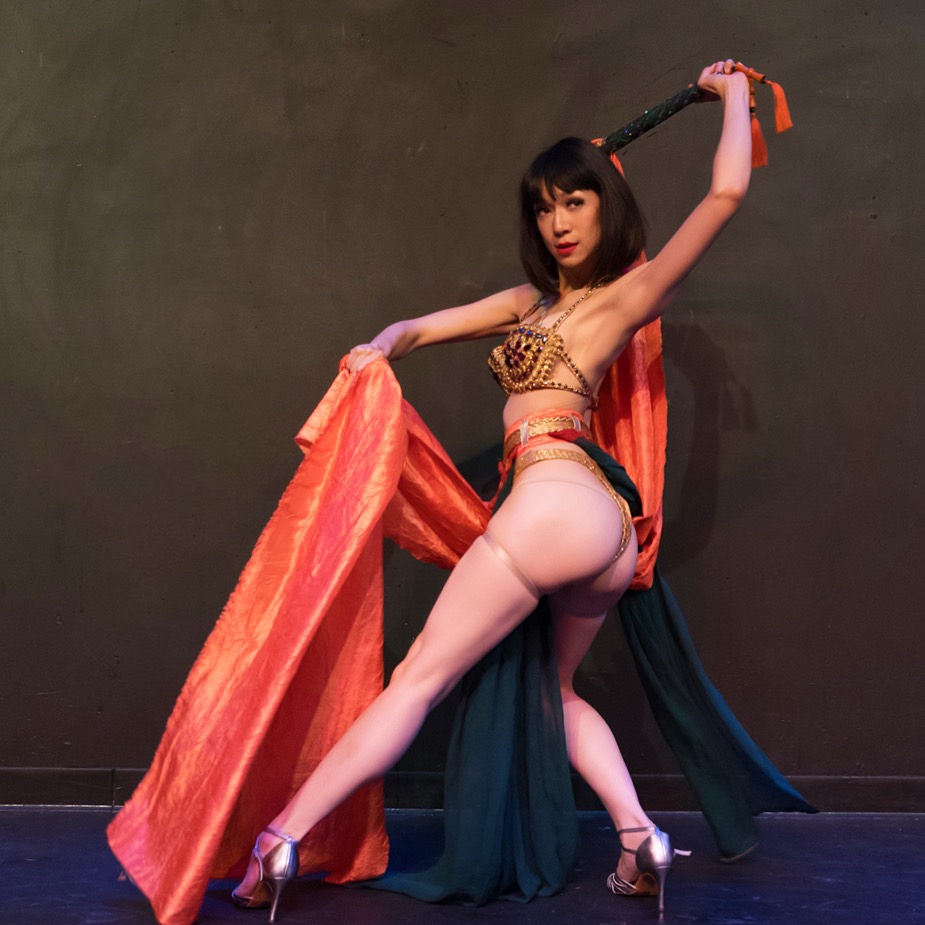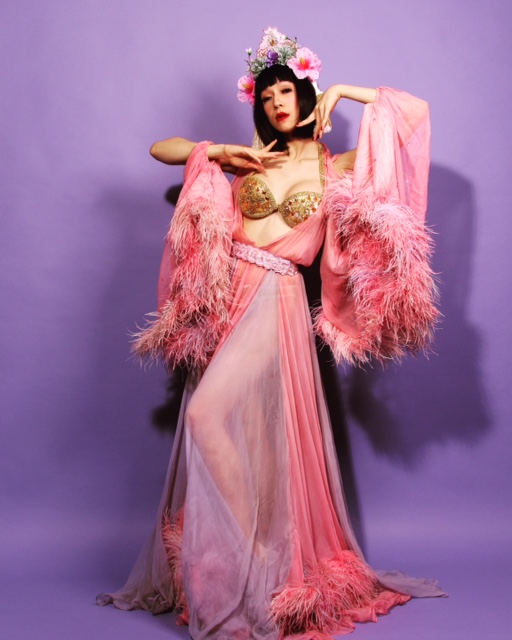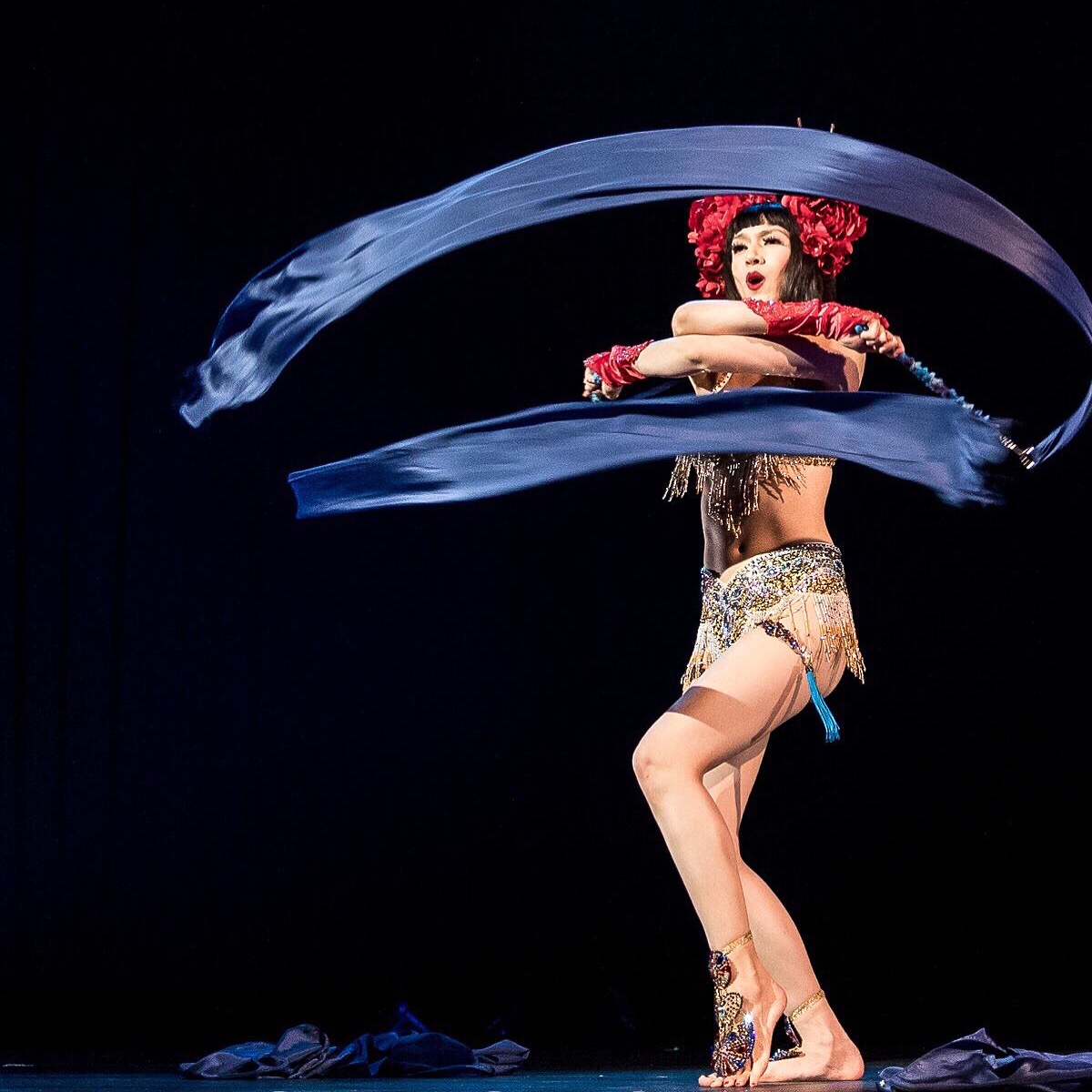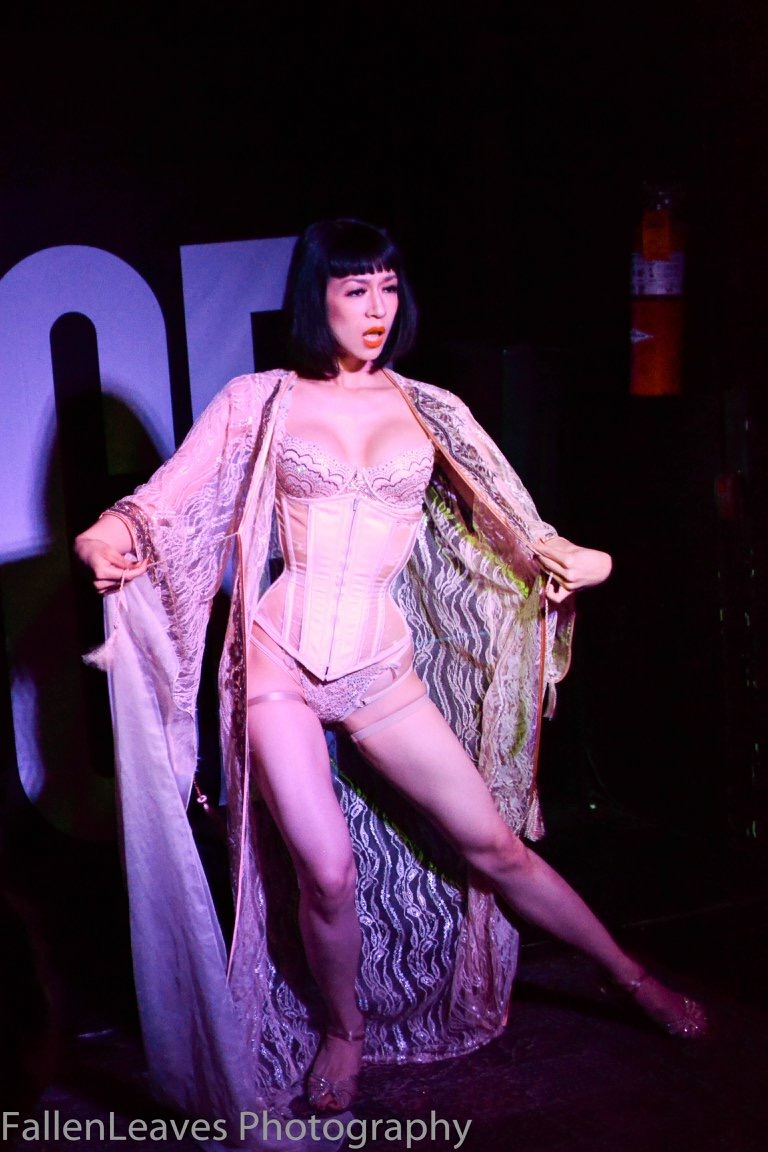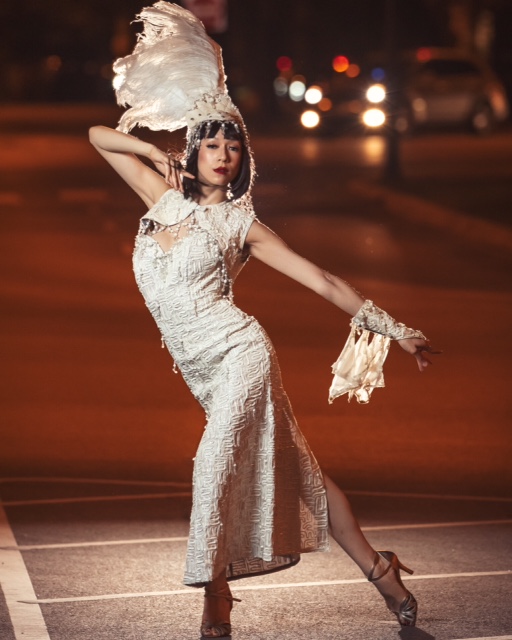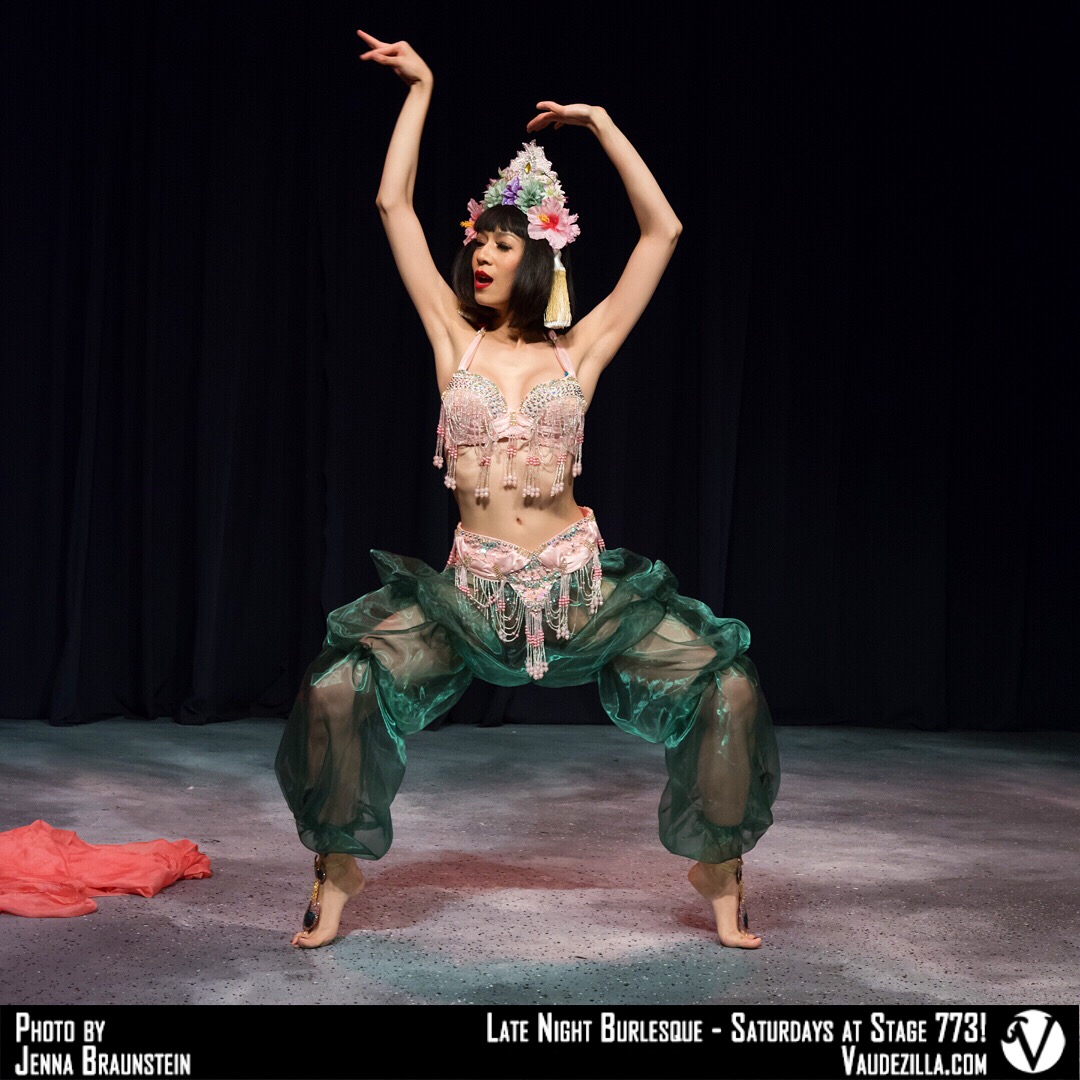 Image Credit:
Nightengale Photography, Jenna Braunstein Photography, Peter Serocki Visuals, Fubarfoto, Jenna Braunstein Photography, Fallen Leaves Photography, Nightengale Photography, Khianna Hansen, and Dapper Fella.
Getting in touch: VoyageChicago is built on recommendations from the community; it's how we uncover hidden gems, so if you know someone who deserves recognition please let us know here.