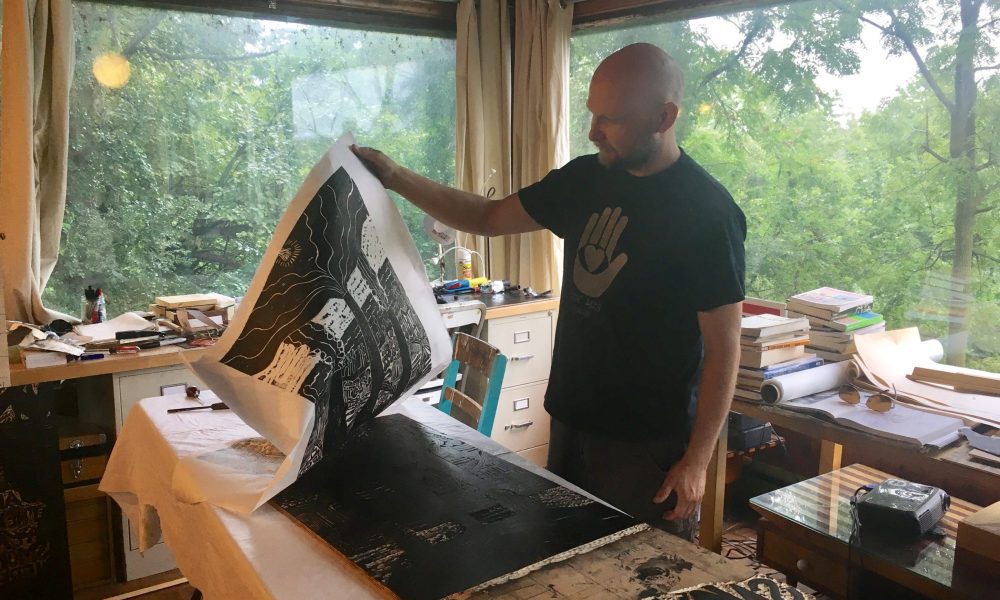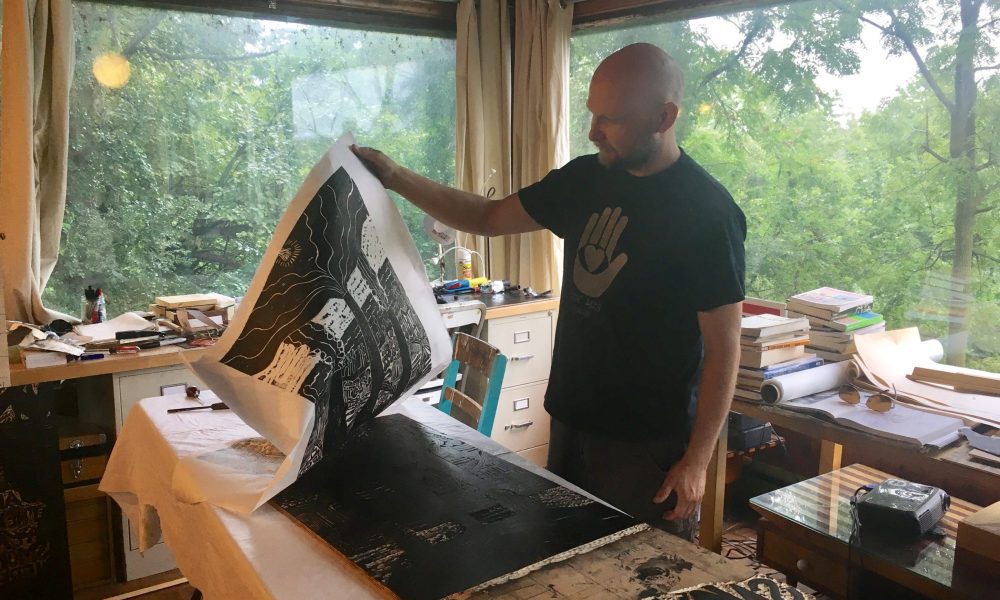 Today we'd like to introduce you to Corey Hagelberg.
Every artist has a unique story. Can you briefly walk us through yours?
I grew up in Gary IN and most of my work addresses social and environmental issues along the southern shore of Lake Michigan. Northwest Indiana is one of the most industrialized regions of the world. Gary is home to an eight-mile long steel mill along the lakefront. Many issues of environmental injustice stem from a long legacy of environmental pollution.
After receiving a BFA in Sculpture from Ball State University in 2007, I travelled the country as an itinerate playground builder for a few years, while working on woodcuts in motel rooms after work. In 2010, I went back to school, receiving an MA in printmaking.
Seven years ago, I decided to move back to Gary to try to make a difference in my community, which had been hard hit by white flight and suburbanization. Gary and the Indiana Dunes have a rich history of cultural production, diversity and ecology which provides ample inspiration for creative projects.
I decided to center my art practice around the idea of social change in this region. I believe that we must model the change we want to see. I, along with Kate Land, rebuilt two abandoned houses, secluded in the dunes, for our studio and an artist-in-residence program with the goal of enhancing our local community through the arts, and helping others gain an appreciation for the cultural and natural beauty of Gary. To date, we have invited and hosted over 40 artists to do community-based projects and also have created our own public art projects.
I have been teaching Art Appreciation, Drawing, Printmaking and Sculpture at Indiana University Northwest for five years. I love teaching because it allows me to introduce youth to fundamental discussions about the potential of art to create change in many regards.
Please tell us about your art.
My practice is vast and includes studio work such as black and white woodcuts, sculptures constructed of found materials, and a social practice, primarily involving projects with the Calumet Artist Residency.
I consider myself a social change artist. My work takes various forms, including woodcut, sculpture and community art. I hope that my work will inspire others to consider the implications of how we treat the physical environment and act to create cultural change.
My woodcuts tell the story of the interaction between heavy industry and the natural environment. They have been my most consistent method of creation over the last 10 years. Through them, I seek to present nature as the superior force and encourage others to revel in the physical beauty of diverse dunes environment. I am inspired by the regenerative power of the landscape. As the lake blows sand onto the shore, you can observe new dunes being formed. I try to capture this energy and movement in my work.
In 2012, I co-founded the Calumet Artist Residency to give new life to two abandoned houses in the Miller neighborhood of Gary, as a way to connect people, art and nature. Over the last six years, we have provided space for artists to create and experiment. We do this with the hope of raising awareness and appreciation of the Indiana Dunes and the Calumet Region, enhancing our local community and connecting people of diverse backgrounds.
In 2017, we created an ambitious project called the Gary Poetry Project. Through dozens of workshops and events, we worked with hundreds of residents to create a city-wide, collaborative poem. Residents contributed lines of poetry that were combined to create a larger poem, and then displayed throughout the city as works of public art.
This year, we worked with the writer Jeff Biggers to create a theatrical production called South Shore Ecopolis. This play, set to jazz, helps viewers imagine Gary as a regenerative city in 2030, with renewable energy, local food systems and circular economies. CAR is collaborating with the Northwest Indiana Beyond Coal Campaign to organize the community around creating this reality, which is already underway in the Emerson neighborhood of Gary.
Given everything that is going on in the world today, do you think the role of artists has changed? How do local, national or international events and issues affect your art?
I have decided to take a hyper-local approach to my work. In the modern era, there was the idea that art should be "universal". I however subscribe to the idea that if my art can better one block or neighborhood and improve the quality of life of residents, then it is effective. I think it is the role of the artist to create empathy and help us connect with each other.
How or where can people see your work? How can people support your work?
-Throughout the month of September, my work will be on display at the Nature Center at Indiana Dunes State Park in Chesterton, IN
-I will be participating in a show titled, "Waiting for a Sign" at the Lubeznik Center for the Arts,
101 W. 2nd St., Michigan City, IN 46360. The show runs from October 20, 2018 to January 12. 2019.
-I have an exhibition called "No Beauty in This" coming up next summer at the Brauer Museum of Art at Valparaiso University. Showing from May 17 to August 4
-My woodcuts are consistently on view at the Lake Street Gallery and Miller Bakery Café in Gary, Indiana.
Contact Info:
Address: 269 N. Hancock St. Gary, IN 46403
Phone: 2197134594
Email: coreyhagelberg@gmail.com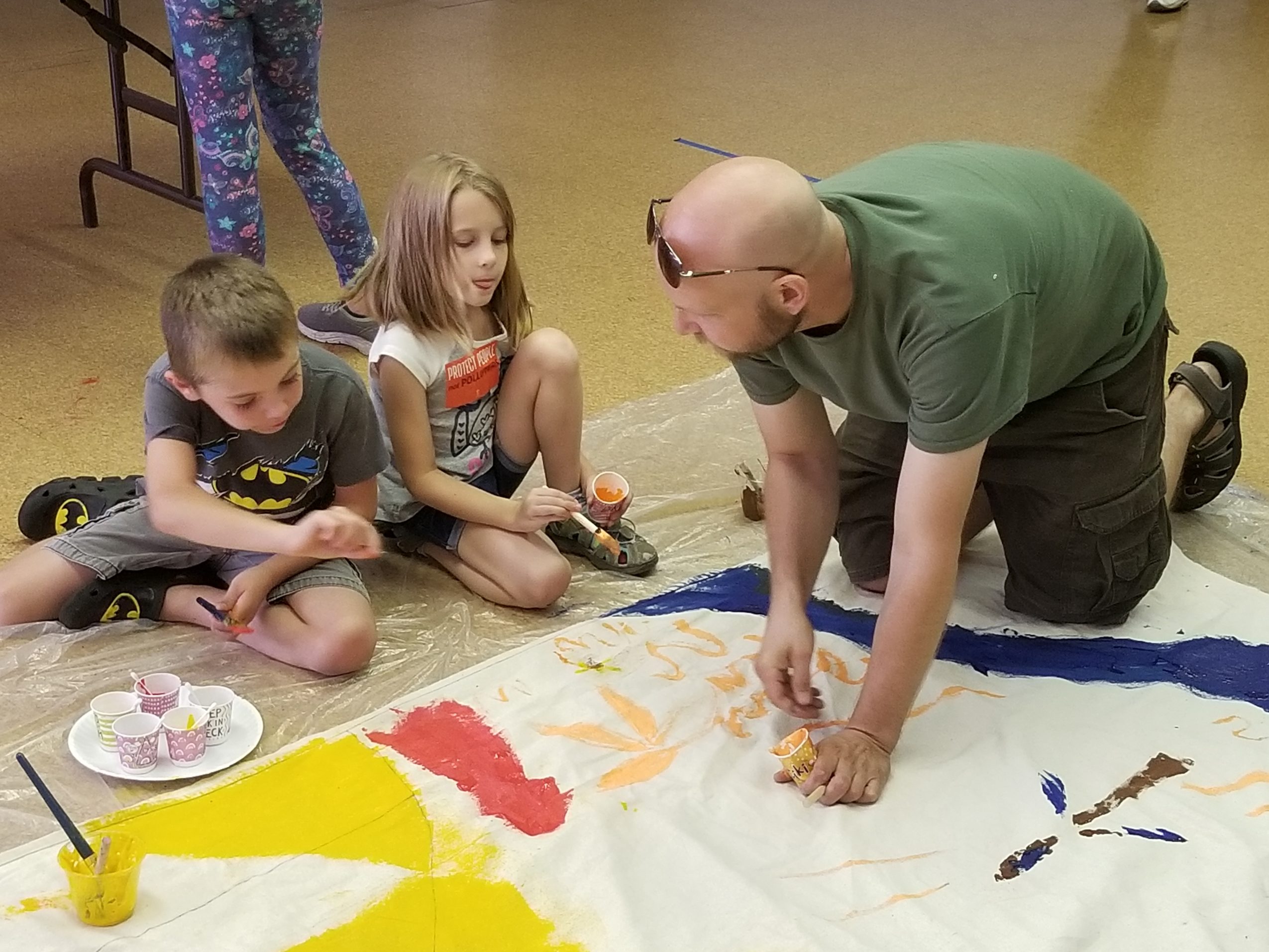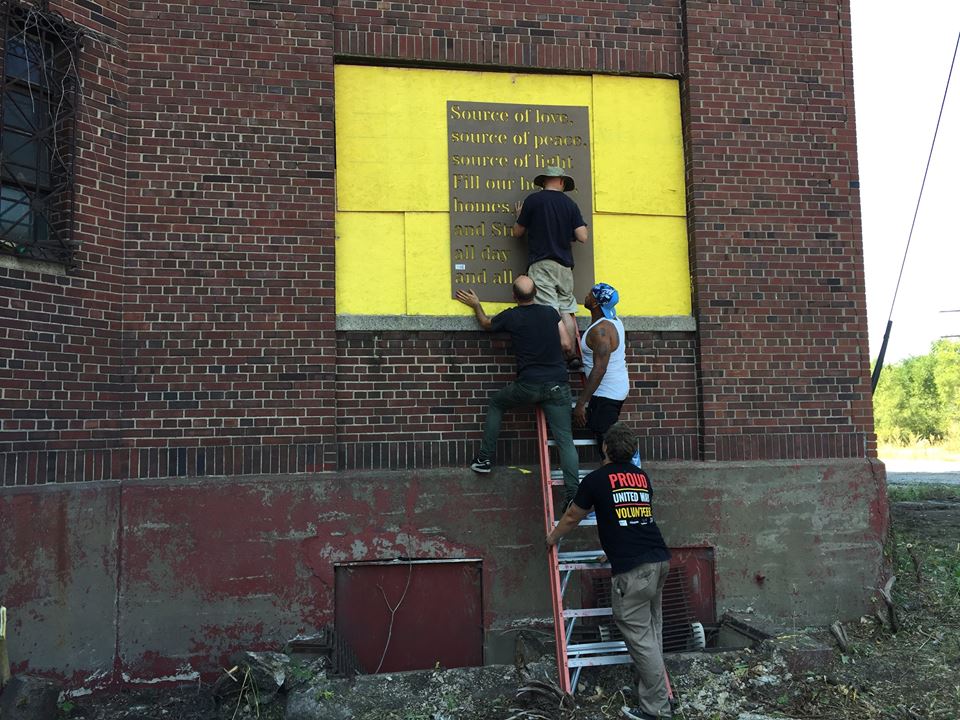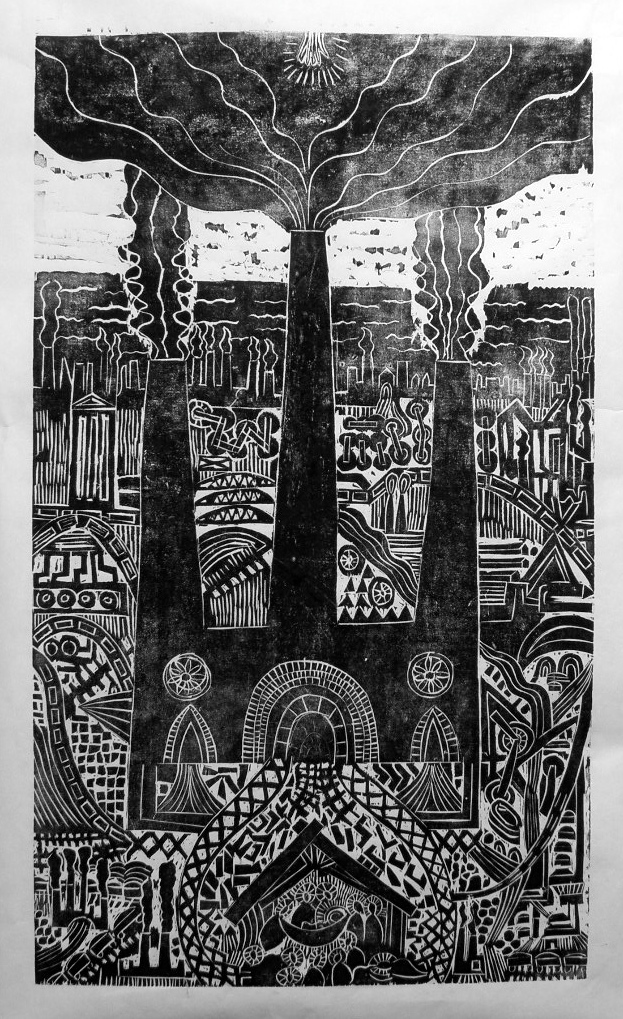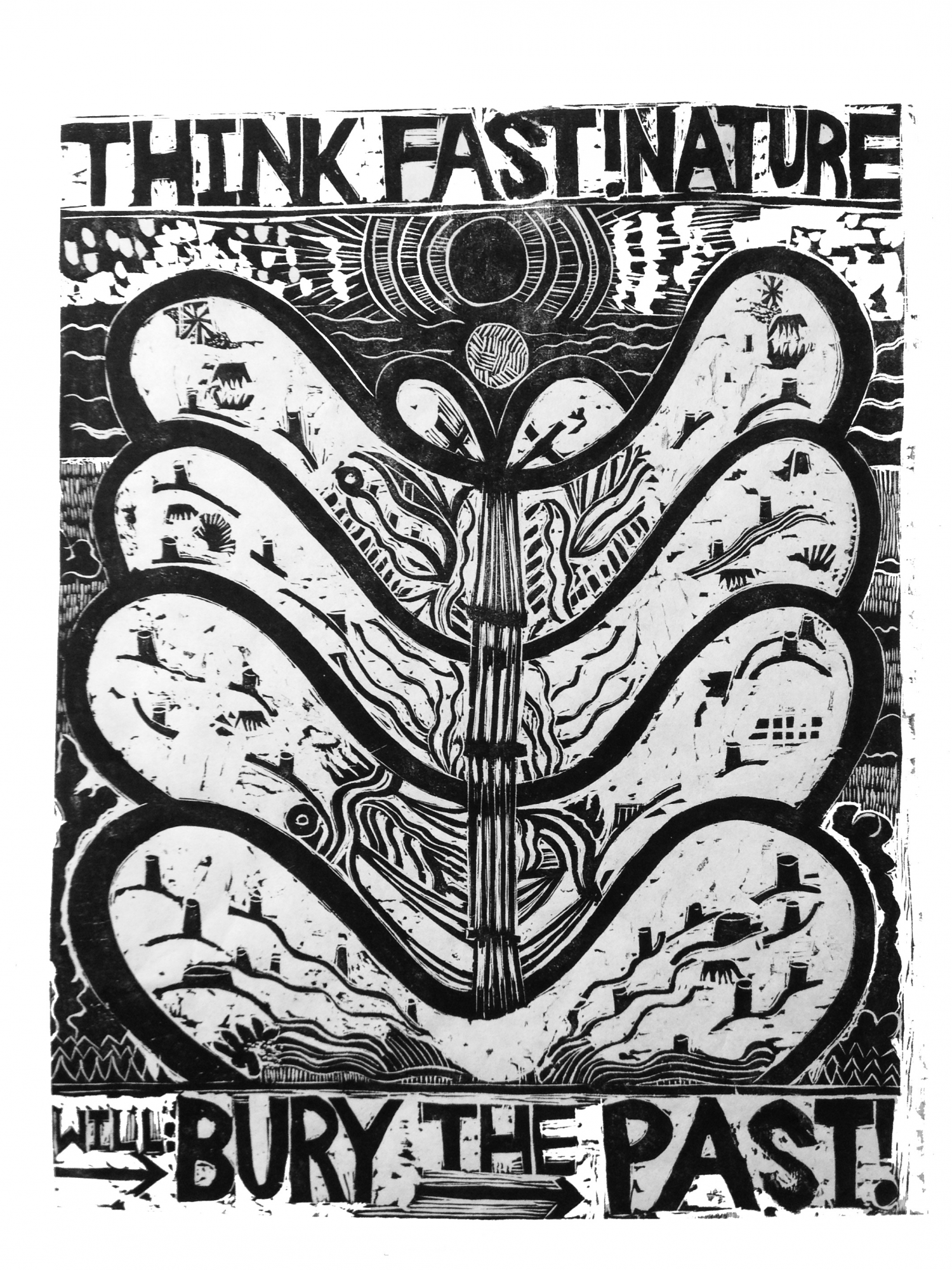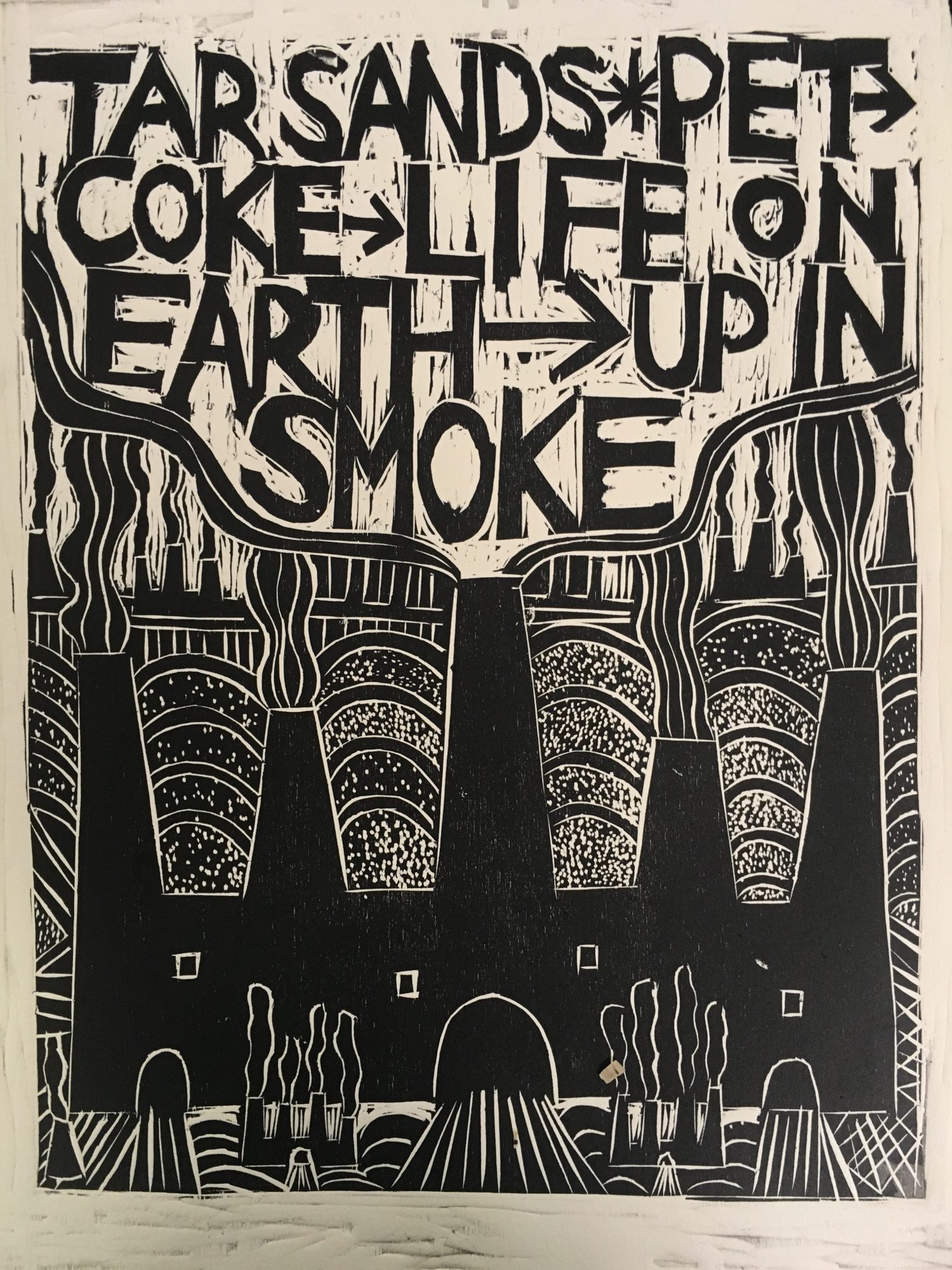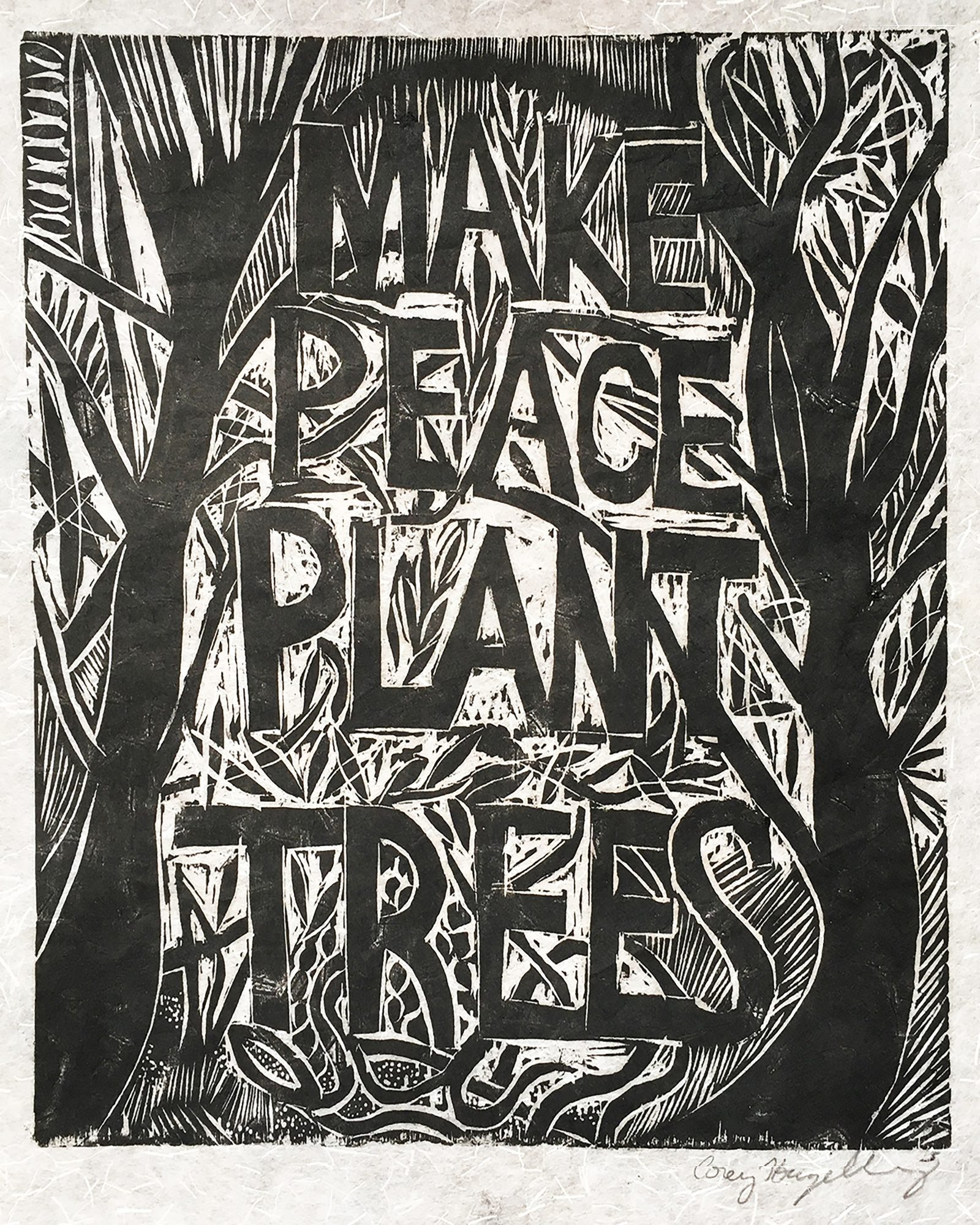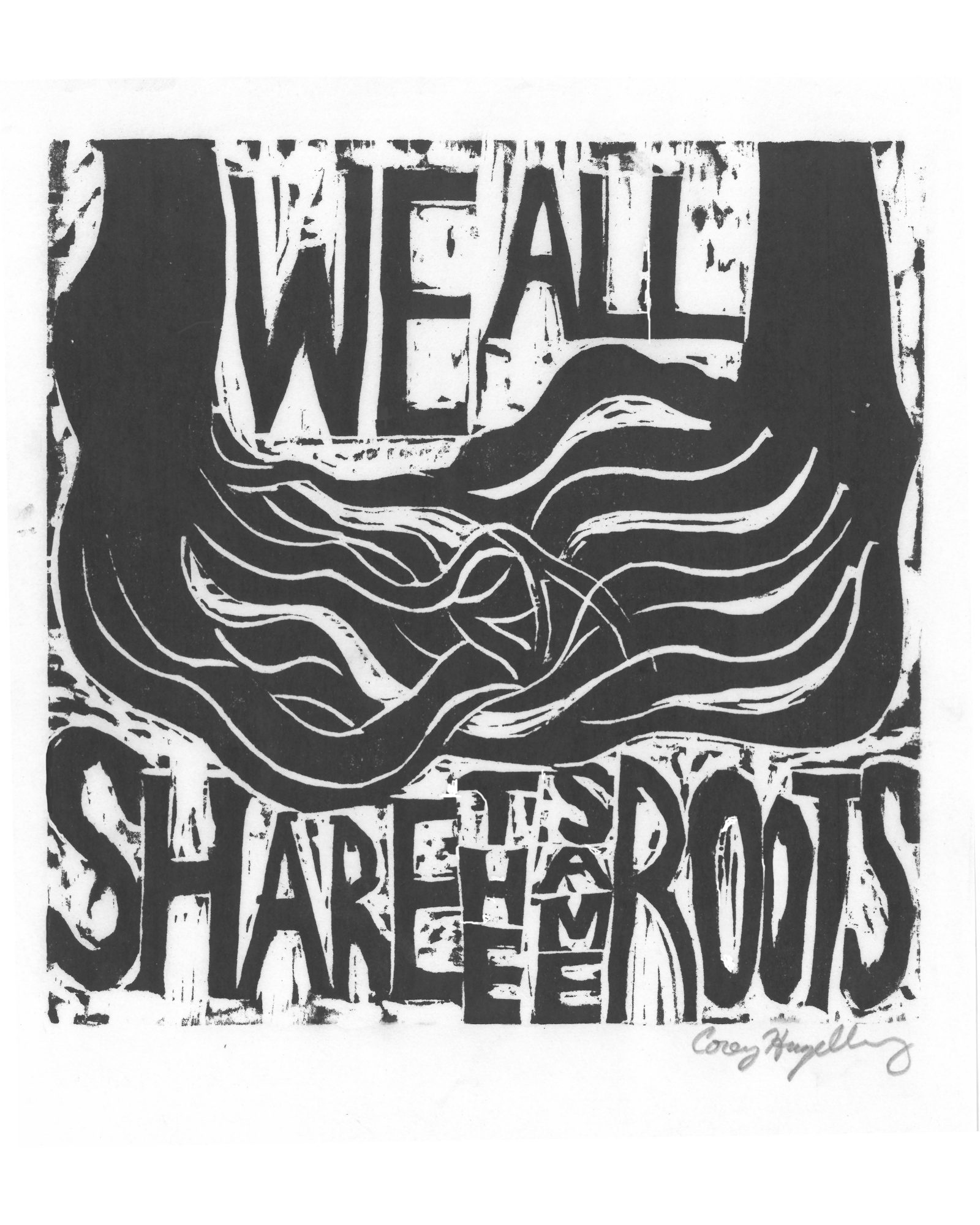 Getting in touch: VoyageChicago is built on recommendations from the community; it's how we uncover hidden gems, so if you know someone who deserves recognition please let us know here.