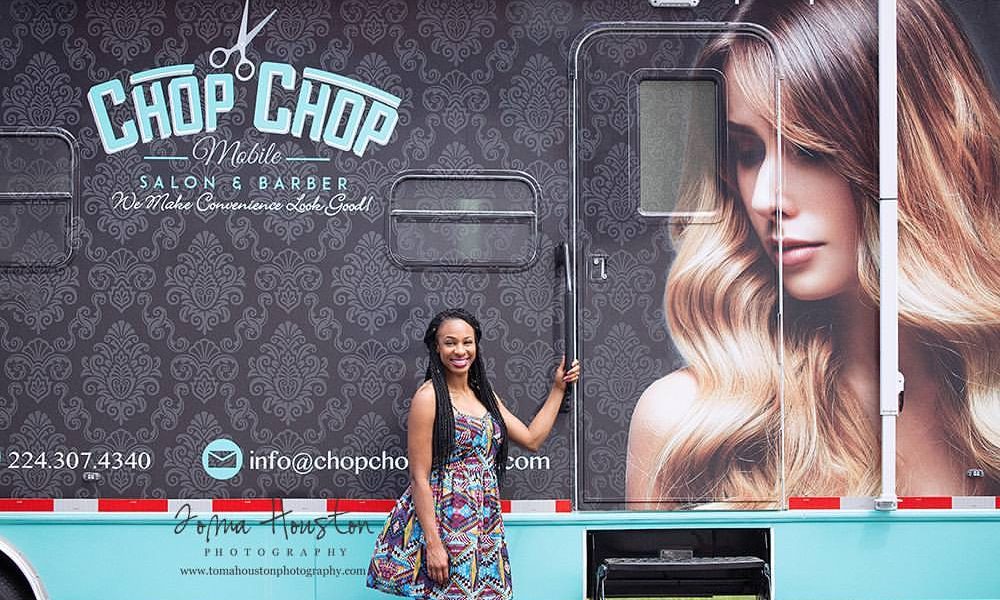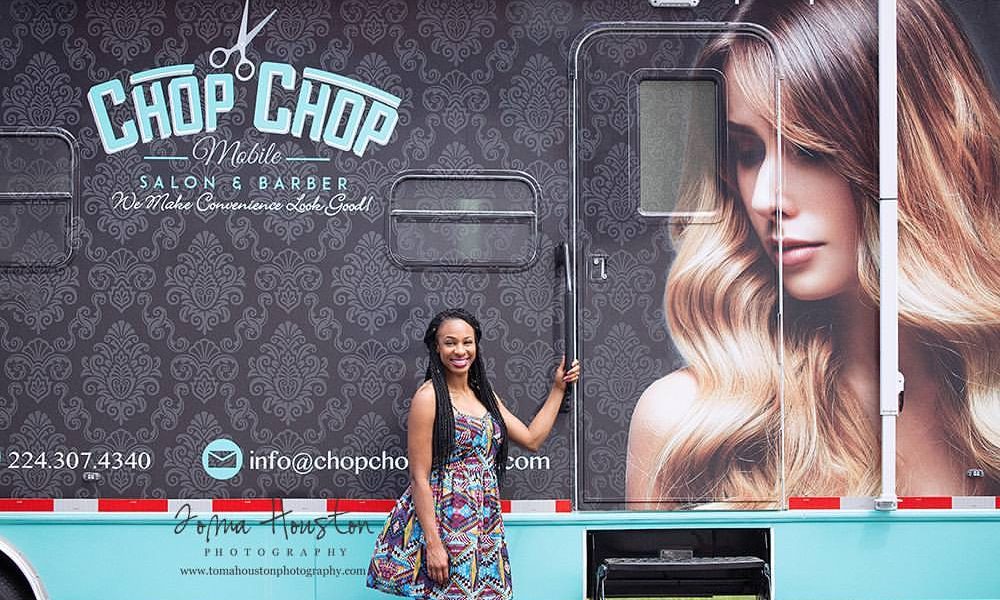 Today we'd like to introduce you to Kesia King.
Thanks for sharing your story with us Kesia. So, let's start at the beginning and we can move on from there.
I was 7 months pregnant working as an Associate Marketing Manager for a fortune 500 company. They decided to eliminate my position and reorganize the entire department. I was two months from maternity leave and at a place where I had to re-interview for a similar role in the hopes to have a job that could support me on leave and that I could come back to once leave was over. I got the role but while out on maternity leave I decided I never wanted to be 100% dependent on a company, on leave I started doing research and putting together a business plan. I always did hair, in high school and college; I would do it for extra money so owning a salon crossed my mind a lot but I didn't want a traditional salon. I wanted something that would really provide a different level of value.
There were two problems I wanted to solve with the mobile salon. The first problem I identified as a full-time employee for different corporations. As an employee, wife and mother my time is extremely valuable. My husband and I found ourselves struggling to keep regular hair and nail appointments due to our busy lifestyles. Between pickup and drop off of the kids, spending 8-9 hours at work and then helping the kids with homework and taking them to football and basket practice, it gets really hectic. I noticed a lot of the other employees also struggled to maintain grooming and they were either rushing out on lunch breaks to try to find a salon or would take days off of work or leave early just to fit in a hair or nail appointment.
This is a problem for both the companies and the employees. Companies are looking at productivity issues when employees leave work early or miss days while employees suffer from work/life balance. The mobile salon was created to provide employees with an employee benefit that made grooming and self-care convenient.
The mobile salon, for example, can be onsite 2 weeks per month on a corporate campus. Employees can go on CHOP CHOP's website and schedule an appointment for 30, 45 or 60 minutes. They receive a text message and email notification letting them know when it's time to come down to the salon trailer, so that there are no wait times and the employee's remain productive at work while taking care of their personal needs.
The other problem I sought to solve with the mobile salon is racial tension. Chicago was rated the #1 most segregated city in the U.S. Brick and mortar salons tend to only service those in the surrounding area which means they're typically all white or all minority. Salon and barbershops are a place where people feel comfortable exchanging thoughts, ideas and personal situations and I thought by making the salon mobile we could create a platform for multicultural connection and exchange. In the mobile scenario you can have a white and black woman aboard at the same time, as well as a Hispanic and Asian man. Due to the locations we service like hotels, corporations and events, there's more opportunity for people of different ethnic backgrounds to come together and learn about each other in an authentic way.
A year later, I had put together a 48 page business plan and started networking and seeking investors. I found an interested investor and he helped refine my business plan and business model. Unfortunately, he ended up facing some financial hardships and wasn't able to provide the investment we agreed to. At that moment I had to decide if I was going to give up or find another way. I went back to my business plan and looked at plan B.
Plan A was a $100K plus Airstream trailer which was the high-end, sleek silver bullet looking trailer. Plan B was a box shaped makeup trailer that was a fraction of the cost. I decided I needed to go for the more affordable version since it was looking as though I was going to have to somehow fund the trailer myself. After a week of deliberation I decided to pull out the down payment from my retirement fund and would figure out how to pay off the balance later. I knew that at least if I got the trailer in production it would force me to get creative on funding the balance.
So I went back on the hunt for grants and scholarships and ran into the Miller Lite Tap The Future competition. I filled out the online application and tried to submit it and my computer crashed! I lost all my answers and was devastated, I almost didn't reapply, but I knew I had to give myself a shot since I had no other way of coming up with the balance. I figured the application would go in a black hole and I'd never hear back from anyone but about 3 months later I received an email stating I was a semi-finalist and would pitch in front of Daymond John for a chance to win $20,000 and move on to the finals to win $200K and I just broke down crying at my desk, it was an unbelievable moment. Long story short I won the pitch competition's mid-west semi-finals that provided the $20,000 I needed to pay off the balance of the trailer.
I got my first break doing a friend of mine's birthday party. We used that opportunity to create videos, take lots of pictures and just curate content that could be used on social and our website. Then we got booked to work with Pinot's Palette in Glenview, to add beauty bars for their Valentine's class. Again, we took what we could get to start building content and credibility. We got our feet wet, did a couple weddings and then I hired a professional web designer. The website helped draw in the attention of brands like Adidas and Lincoln motors and that was a huge turning point for me. We acted on behalf of Adidas to do a VIP beauty lounge for the 2017 Windy City National Volleyball tournament at the McCormick Place which catered to 551 volleyball teams. We also were hired by Lincoln Motors to provide haircuts to top clients that selected concierge grooming services as their gift. These opportunities helped me see beyond who I initially thought would benefit from our service and gave me a new customer target.
To be honest, I have just fetched every bone that's been thrown my way. A few of those bones have been gems that little by little have propelled CHOP CHOP a couple steps forward and have helped me refine CHOP CHOP's business model.
Overall, has it been relatively smooth? If not, what were some of the struggles along the way?
Financial
I tried all the traditional routes and realized that it's extremely difficult for small businesses to raise capital. I tried bank loans, investors, crowdfunding, pitch competitions, secured and unsecured credit, a home equity loan and business grants. Despite a very well put together business plan it's impossible to account for all the expenses that pop-up in business. There have been times my business bank account was below $1,000 and I was nervous that I would run out of capital.
Moonlighting
Because I decided to start a capital intensive business during a time where I was also building a family I had to make sure the business wouldn't jeopardize our household income, During the beginning stages and even up until present day I had to keep my full-time job and grow CHOP CHOP as a side business. This has been extremely difficult as my full-time job, which now I'm a Marketing Manager for a Fortune 500 company, requires a lot of time. There are nights I get 2 hours of sleep. I have to use my paid time off days to do CHOP CHOP events or prospecting and I use lunch breaks to send proposals and answer emails.
Family
As a wife, mother of two children (3 year old girl/9 year old boy) trying to balance marriage, motherhood, corporate America and entrepreneurship hasn't been easy. My children's needs have increased and ensuring that I'm still an attentive, involved mother is not easy but I'd have it no other way.
Equipment
I had to not only learn the salon business but also the trailer business. I had never even been on a trailer before purchasing it so learning how to operate one is still something I'm learning a year later. I also had to figure out storage for the trailer and how to manage those expenses.
Humility and Sacrifice
I had to find a way to get a truck to pull the trailer and not just any truck it needed to have a towing capacity of 10,000lbs. Again, I'm no truck driver and have never driven such a big truck. I didn't have the money for it so I had to trade in my very first new car that I bought on my own, 2014 Nissan Altima, for a 2008 Dodge Ram that I got from a guy who picked it up from an auction in Canada. That not only became the truck for the trailer but my everyday ride. I've had constant struggles with the truck, it has cost me over $10,000 on top of my large monthly payment. It has been the biggest headache I've had to deal with from getting all new breaking system to needing a new turbo for the diesel engine.
At a time in my life where I should be able to spend more on things like travel and material things I've had to scale everything back and put all my "extra money" into the business.
Please tell us about CHOP CHOP Mobile Salon & Barber.
CHOP CHOP Mobile Salon & Barber has two main services, we provide a pop-up salon team that visits clients inside their homes, work facilities, event venues and hotels to provide hair, makeup and nail services.
Our other offering is a 4 station luxury salon trailer filled with salon amenities including:
• 3 wash bowls
• Bathroom
• Television and radio
• Refrigerator and microwave
• Heating and AC
• Awning for additional outside seating
The salon trailer is used in the same fashion as our pop-up salon team but services are all done within the trailer and it caters to corporate employees, brides and their bridal parties, lifestyle brands that use experiential marketing and brand activations as a marketing tactic.
For brands, it's increasingly more difficult for companies to capture a prospect's attention. Digital marketing is costly and the level of effort to acquire one new customer is leaving brands unsatisfied with their return on investment. We want to help brands connect with customers in a memorable and stimulating way. Our mission is to create a platform that fosters dialog, connection and exchange and we can achieve our mission and help brand's achieve theirs by supporting their live activations.
We're excited for 2018! We're in discussions with hair care brands, a professional sports team and automotive company to provide experiential marketing and brand activation services. CHOP CHOP will partner with brands allowing them to customize the salon trailer to:
*Increase their brand awareness and equity
*Launch new products
*Educate customers on products through sampling
*Generate new leads
The salon trailer can be utilized for a one day brand activation for festivals, trade shows, block parties, sporting events and more. It can also be booked for experiential tours, traveling from city to city to giving customers a brand experience they'll never forget and will tell all their friends about.
Corporations and bridal parties will continue to be a focus, we look forward to securing a partnership with a corporate client and providing regular services to their employees to help with work life balance, engagement, productivity and an additional wellness resource.
We service bridal parties making it convenient for a bride and her bridesmaids to all get hair, makeup and nail services done together. It's a pre-party before the main event. Now out of town bridesmaids and guests don't have to look for salons and stylists they don't know. They use the brides' recommendation and allow our team to make them over the day of.
CHOP CHOP also has a brand of spa products called AaLov. We sell body scrubs, body butters, bath salts, face serums and bath bombs. Our signature scents are chamomile, sweet rose and lavender.
If you had to go back in time and start over, would you have done anything differently?
It's interesting because part of me says I would just grow and expand the pop-up salon team service and grow that before getting the salon trailer. There is something to be said about being a lean start-up, proving your concept is viable utilizing the least amount of resources and testing along the way to refine the service until it's ready to scale.
I launched the pop-up salon team model first in the hopes it would help raise money for the salon trailer. There was however, some competition that launched a salon trailer several months before and I was nervous they'd get too far ahead and there would be new entrants in this new market. I wanted to have the advantage of being one of the first to market so I decided to get the trailer. Against some critics better judgement I went ahead and did it. At the moment I'm glad I followed my instinct because Experiential Marketing and Brand Activation is a newer, booming industry and CHOP CHOP is ready to support the needs of various brands.
From a lean startup standpoint I would have held out on introducing a line of products and spending $2,000 on inventory and additional funds on a trademark. The products are exceptional and we've had nothing but great feedback, but I've incurred more cost then I needed to launch a brand of products with absolutely no brand recognition. I should've focused on continuing to build CHOP CHOP's brand recognition first and using that to later introduce a line of products once people were familiar with CHOP CHOP, regularly visiting the site and could see that we also sell products. Next time I won't buy so much inventory upfront, instead I'd do drop ship so that I don't end up having a basement full of product!
I think because I have worked in corporate America all my life, I have a tendency to think on a large scale and with large budgets. My CHOP CHOP budget is much smaller so I've had to learn how to best optimize the few resources I do have. I also learned that it's important to ALWAYS be raising money. I thought the $20,000 I won from the competition would hold me over for a while, but business money goes a lot faster than personal money. I definitely squeezed the life out of the money but I should have continuously been looking for funding and not waiting until I need it to start looking.
Lastly, I learned that there are so many businesses that want the business of startups. There are a lot of businesses that will try to sell services that are supposed to help you grow your business. Some work but I have found most don't. Don't get into any contract that is longer than 2-3 months. That way you give yourself the flexibility to get out of them if they're not working. I signed a 1 year contract with the KNOT and its expensive! Since one of my main targets are brides I thought it only made sense. I later realize I just put CHOP CHOP amidst a lot of competition and then paid premium to have us standout. I realized all the weddings we've done, I booked through word of mouth and referrals. The Knot hasn't yielded anything and we're stuck in the contract until the end of December. Always give yourself an out!
Contact Info: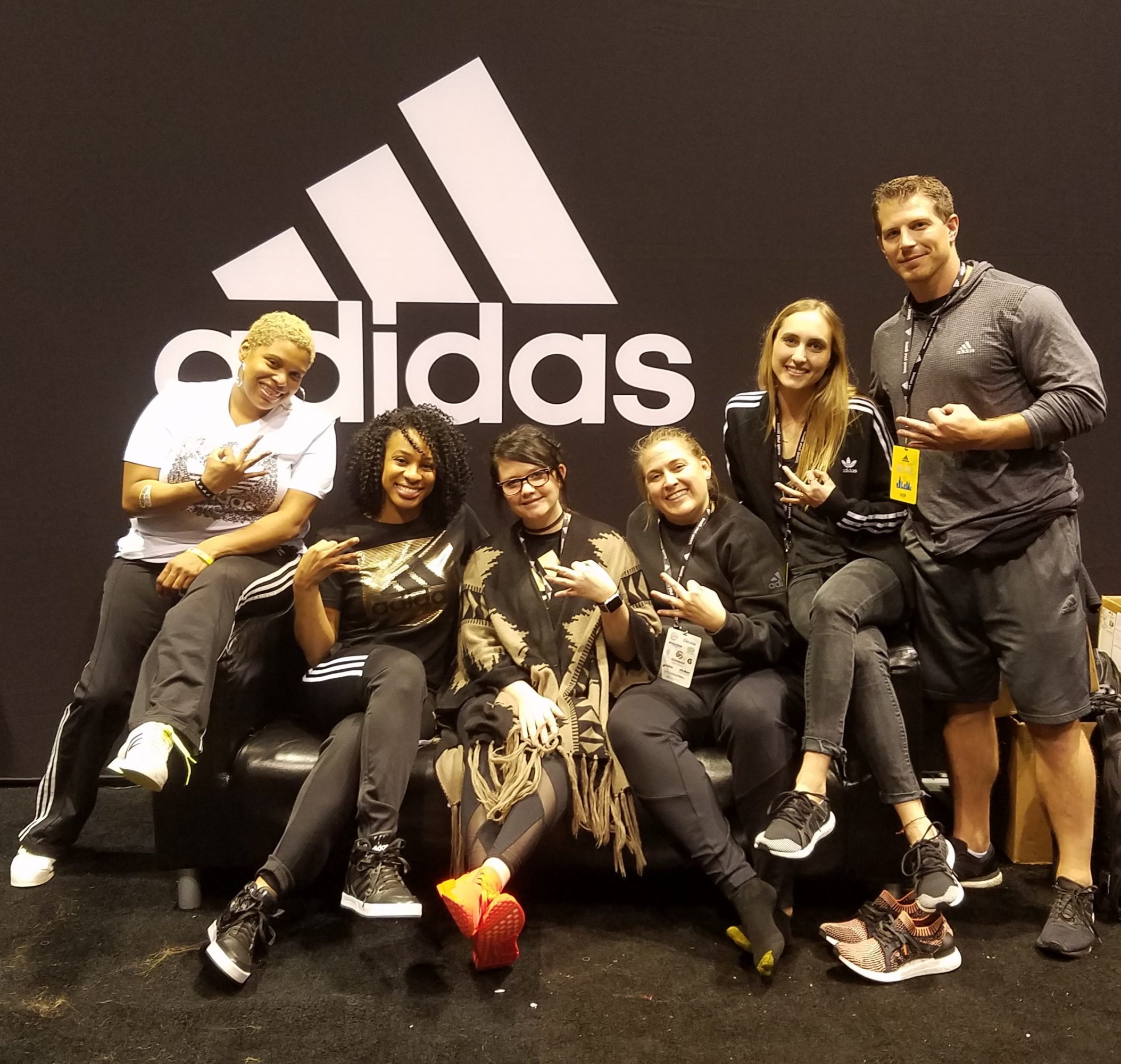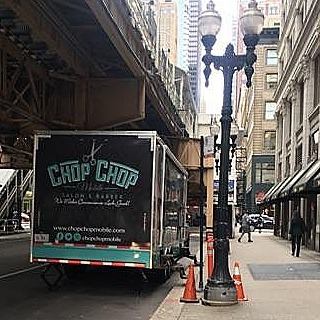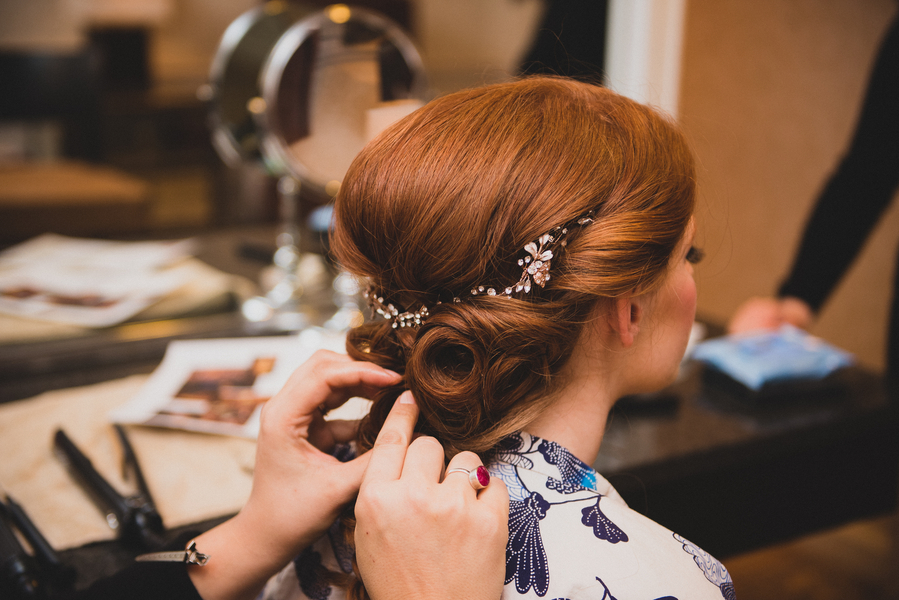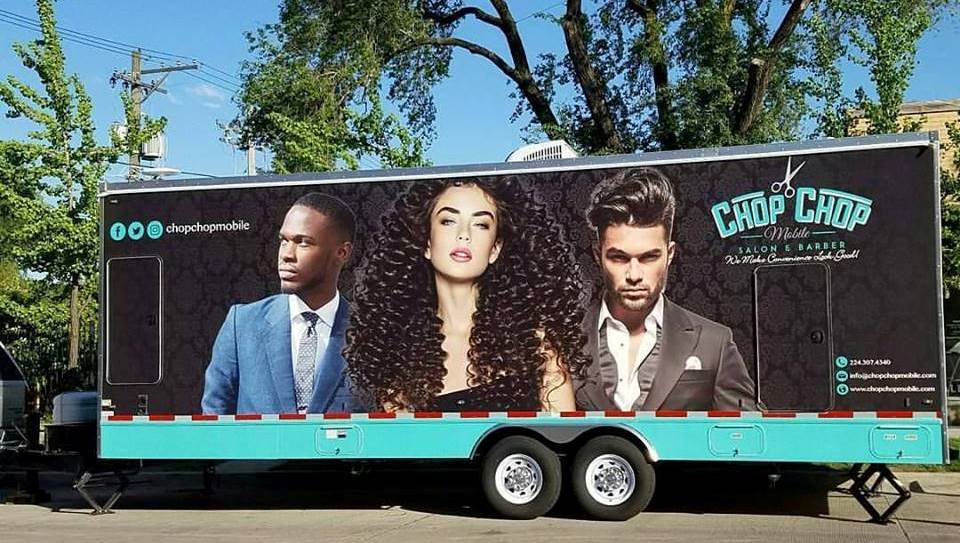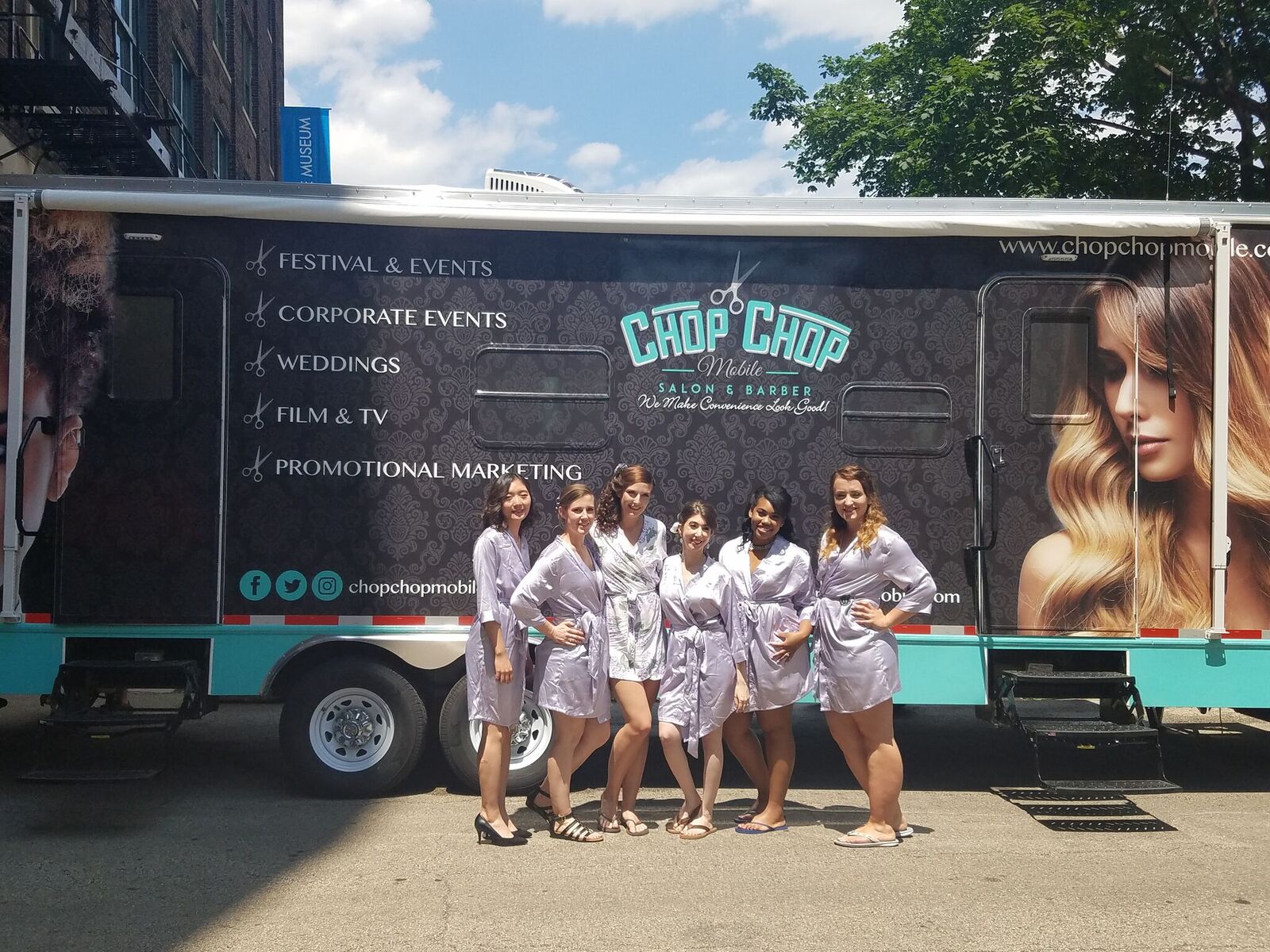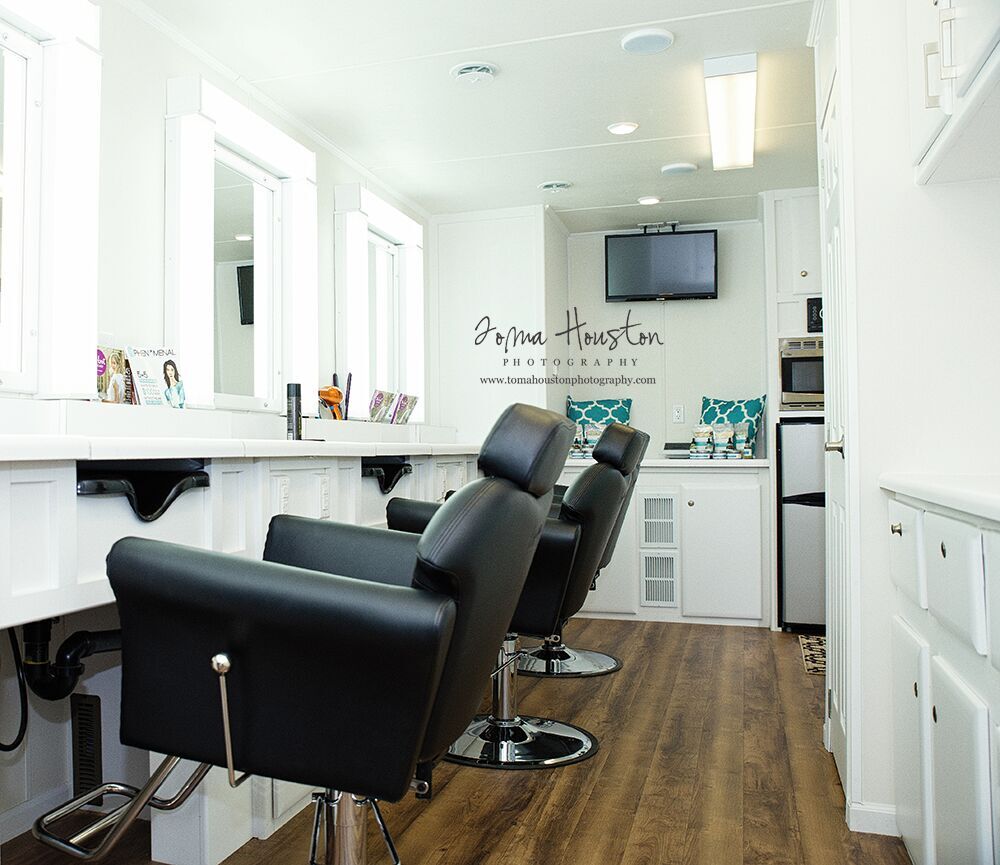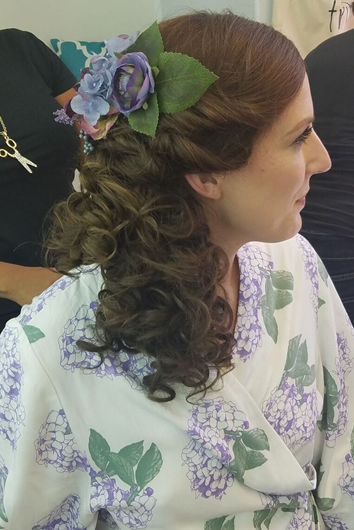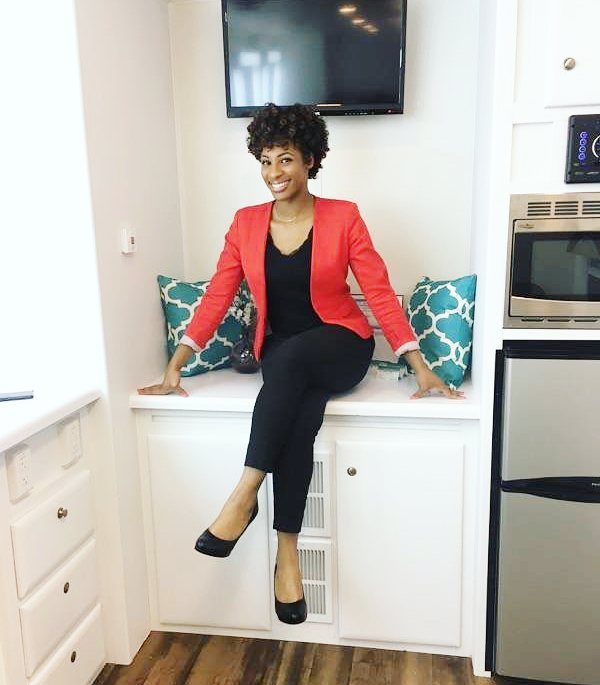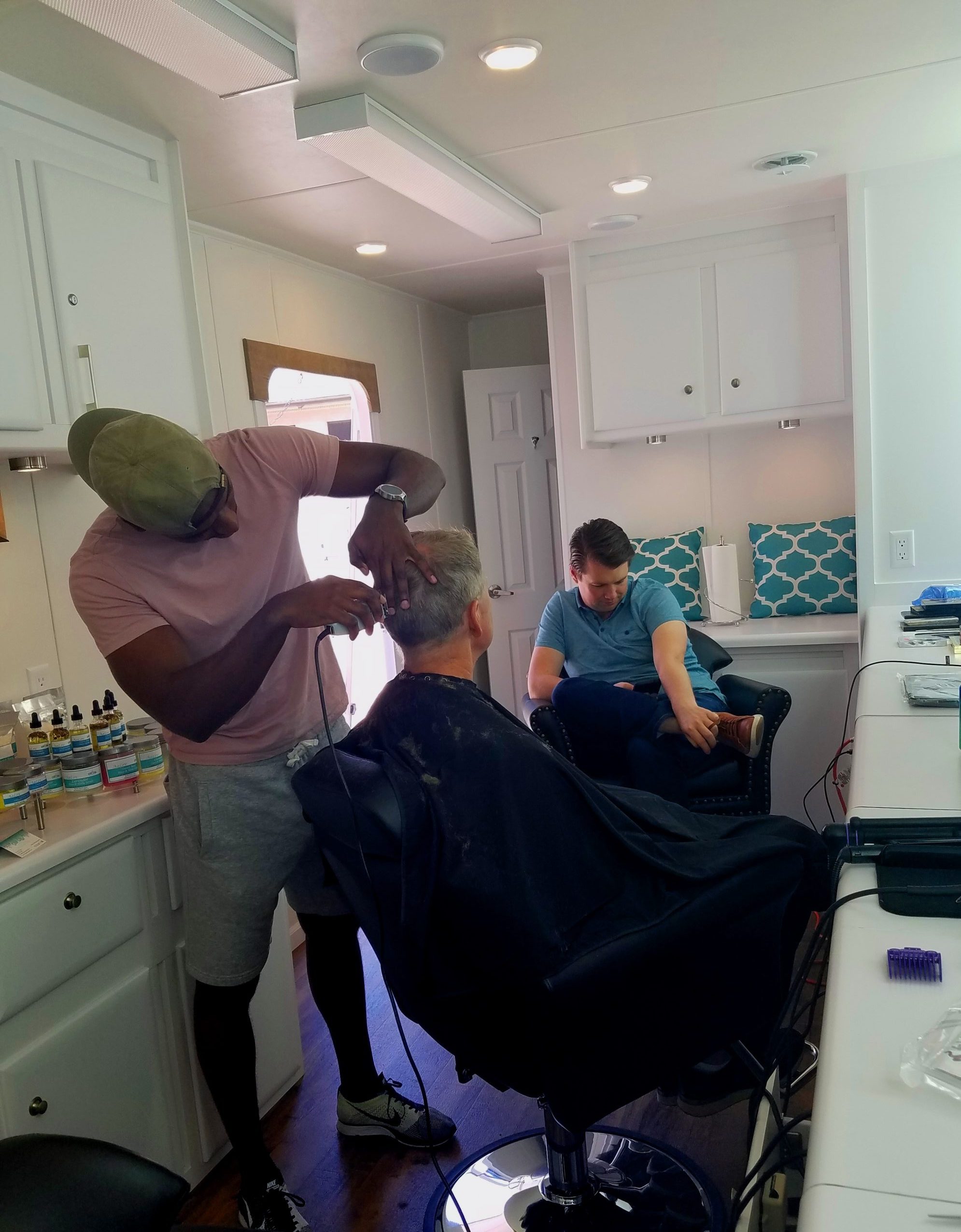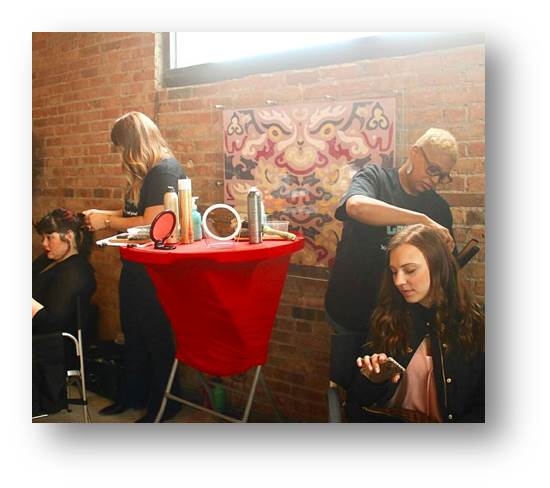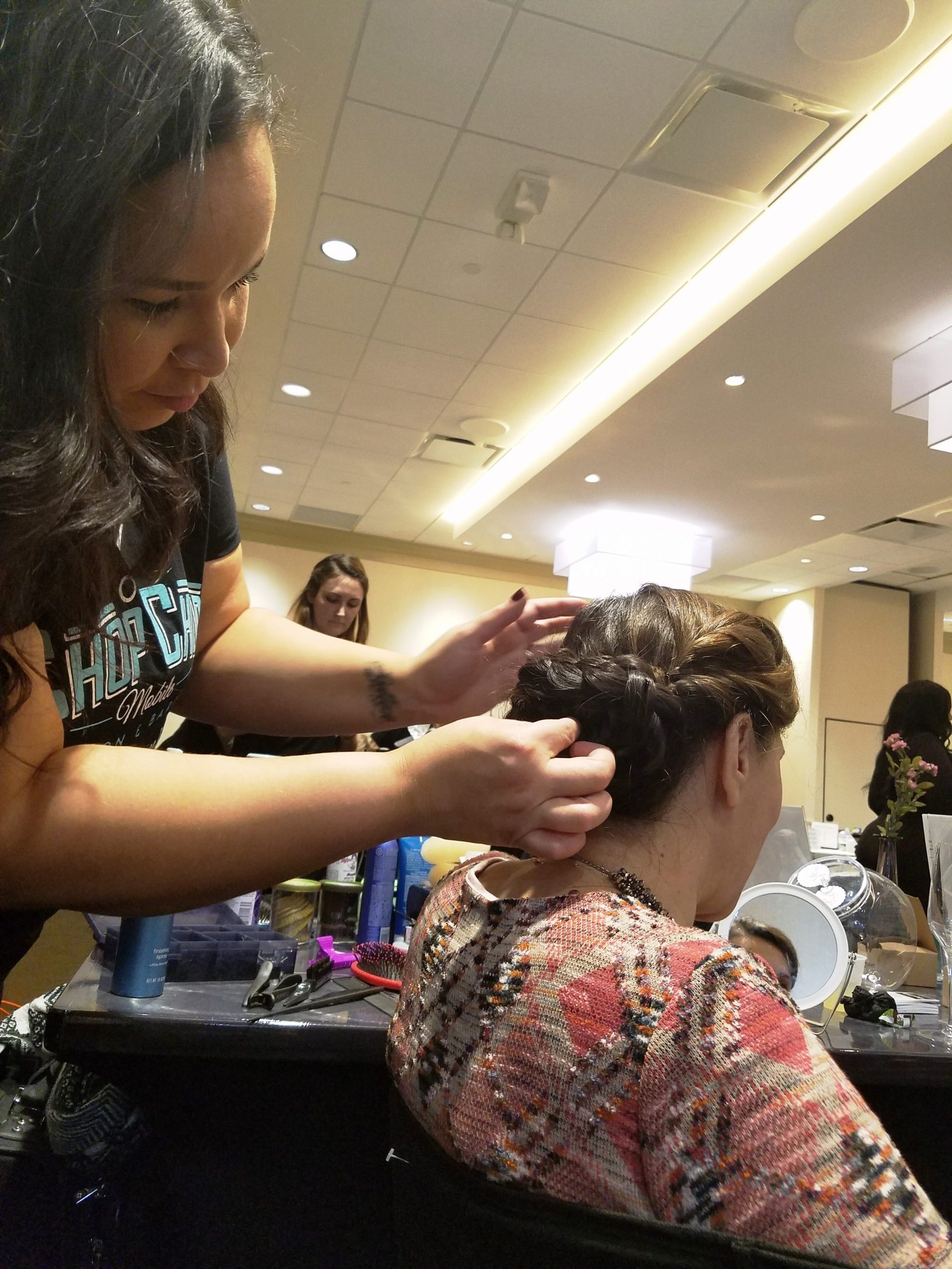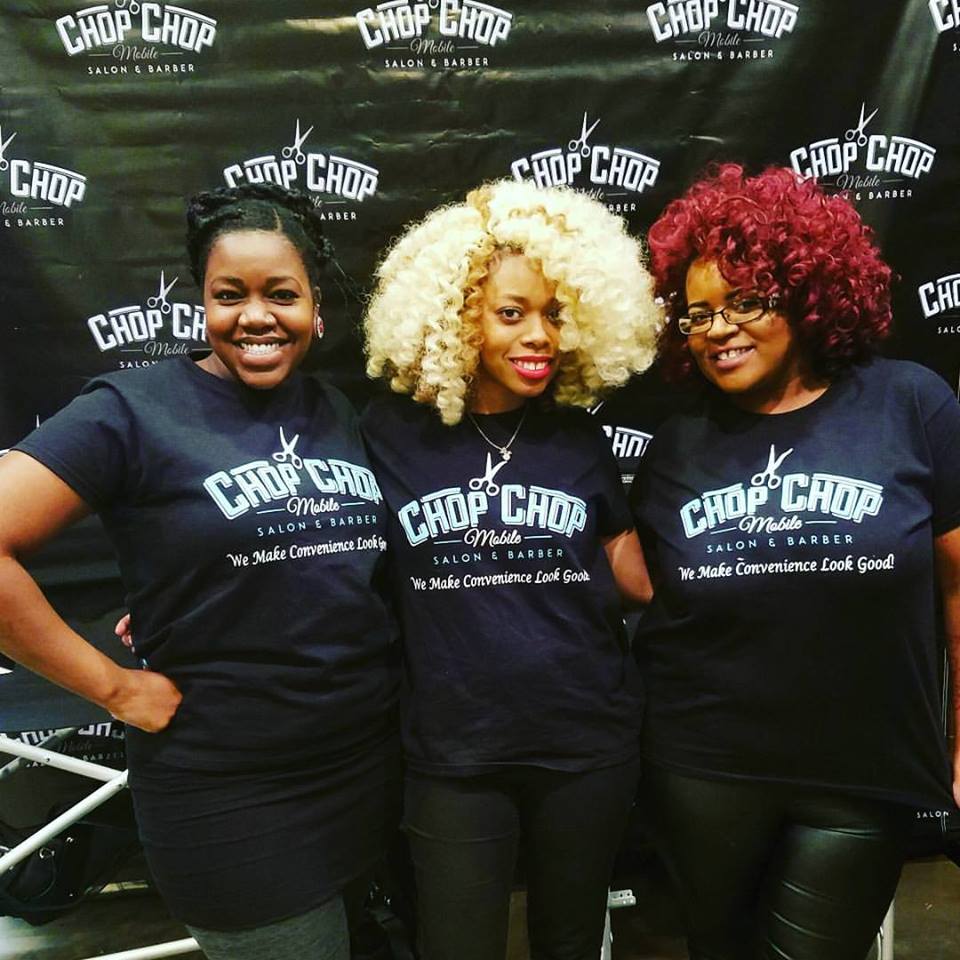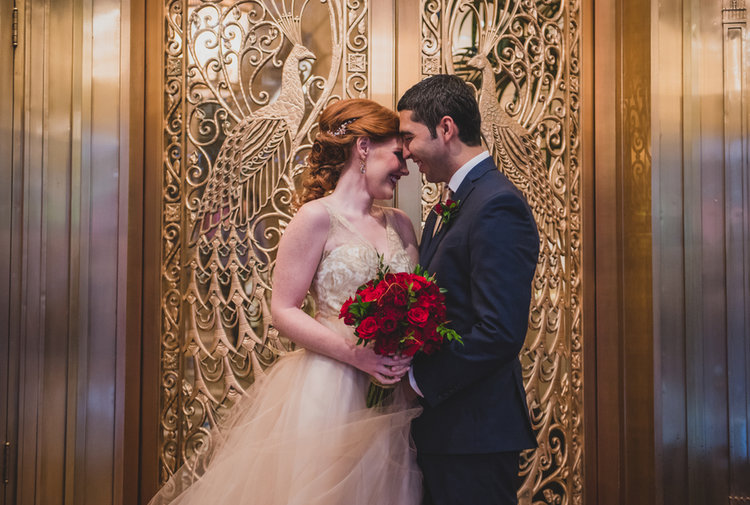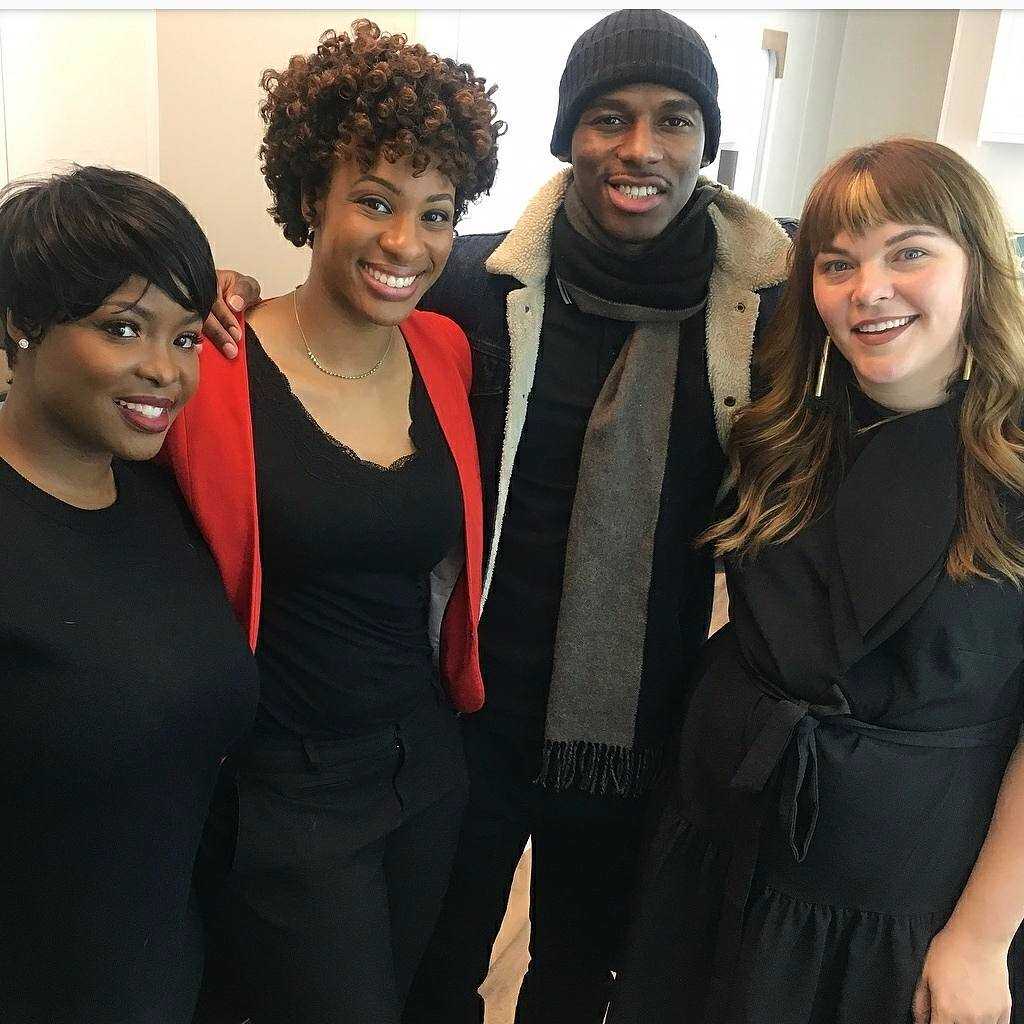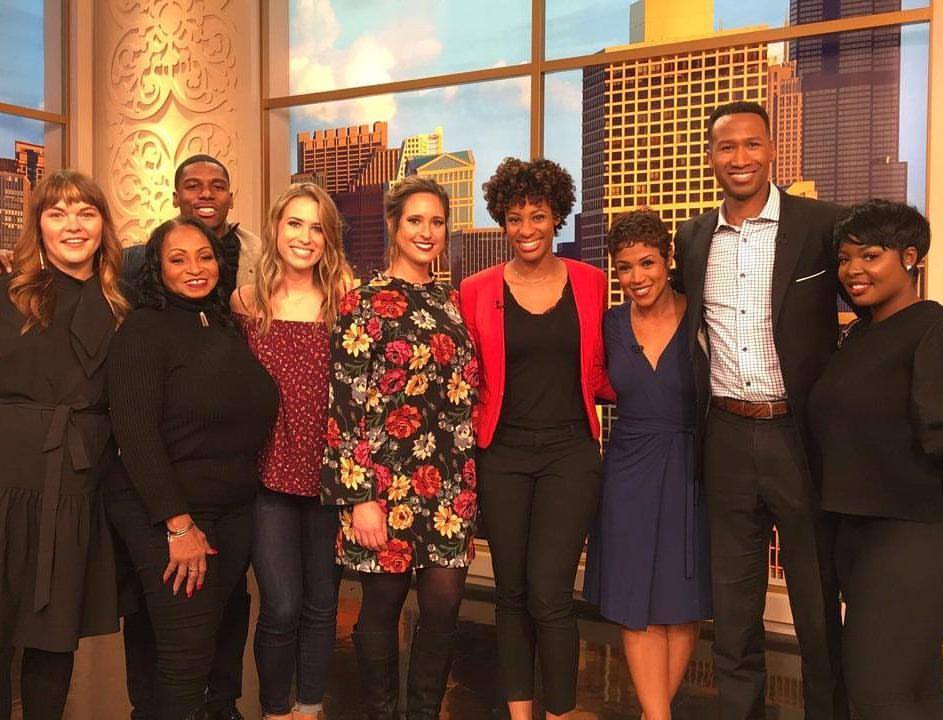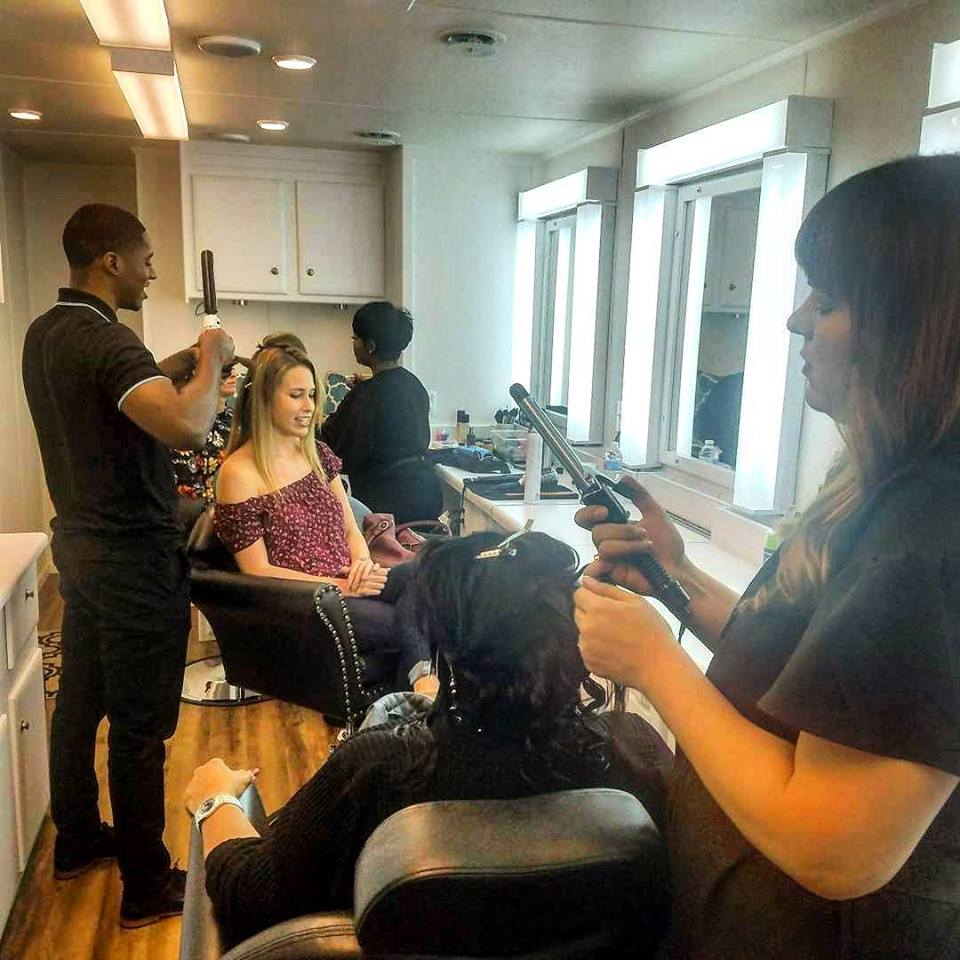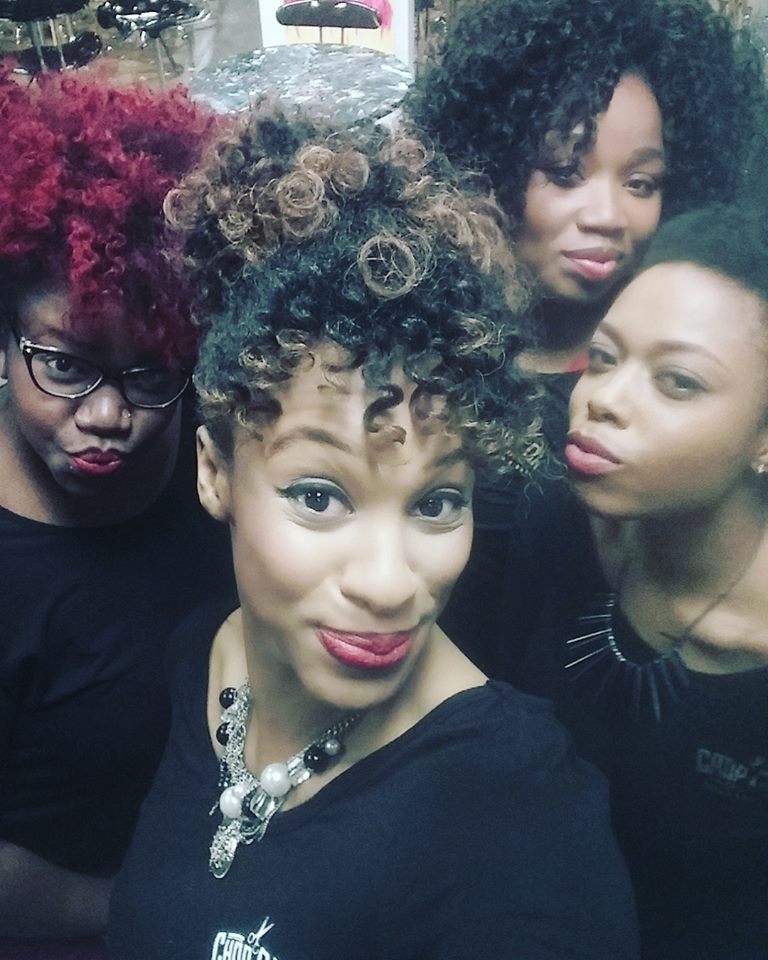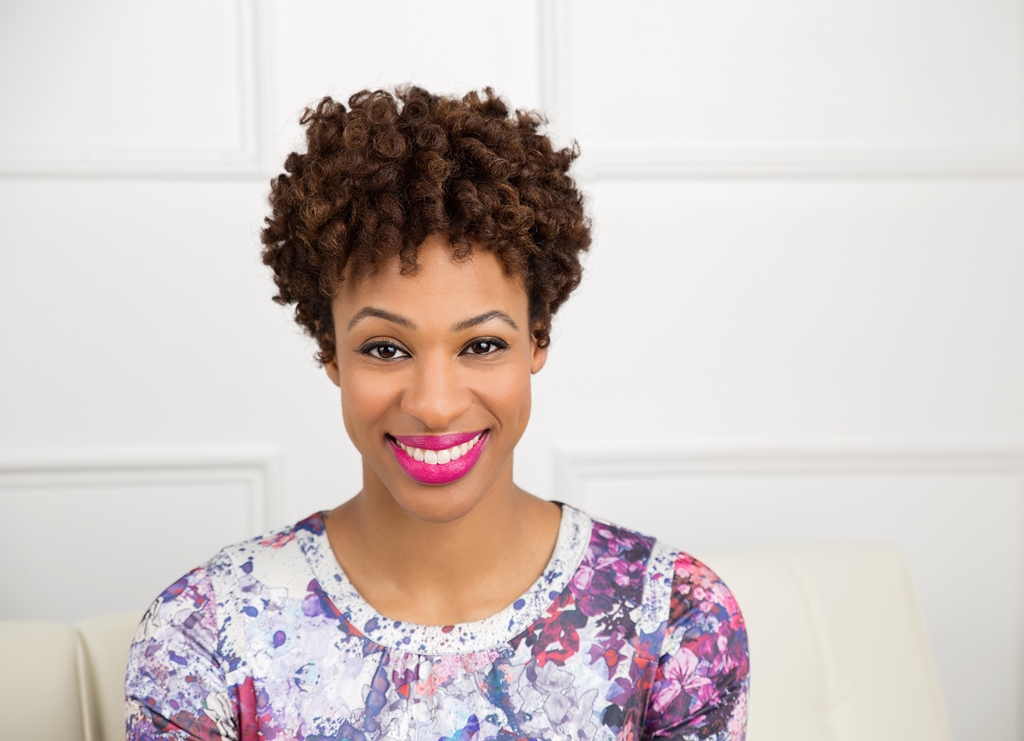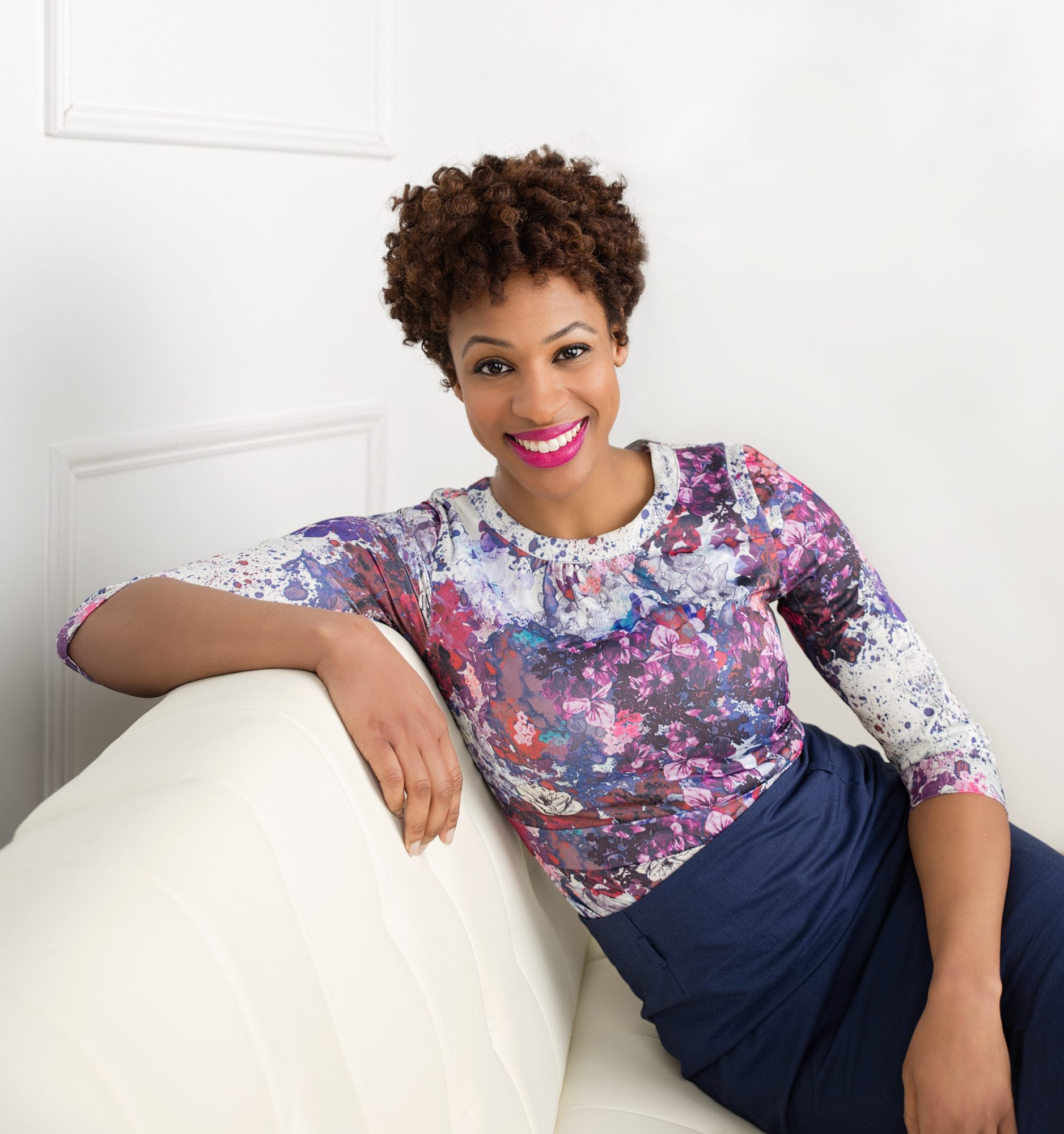 Image Credit:
Windy City Live
Toma Houston Photography
Creative M Photography
Getting in touch: VoyageChicago is built on recommendations from the community; it's how we uncover hidden gems, so if you know someone who deserves recognition please let us know here.