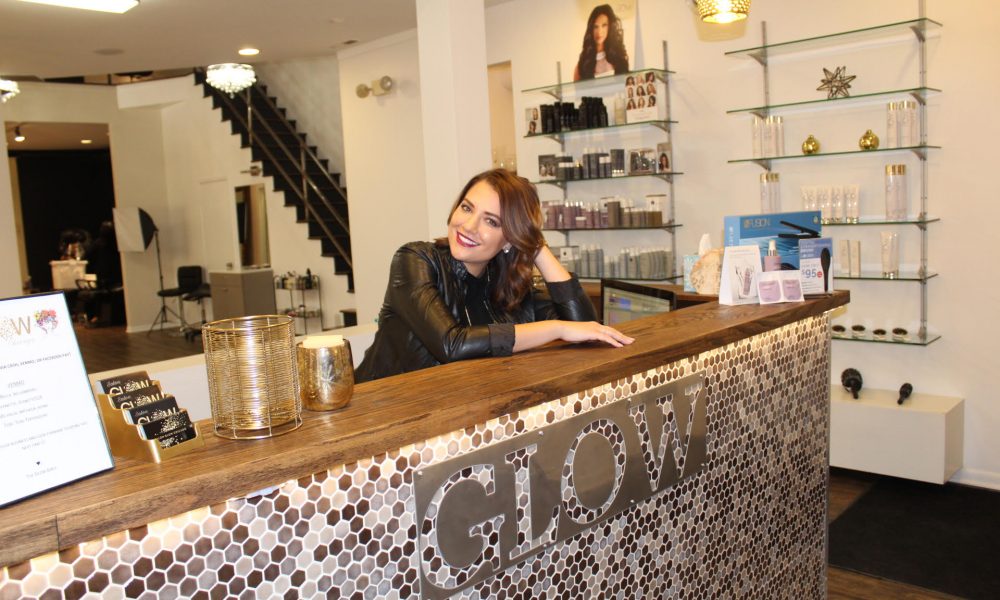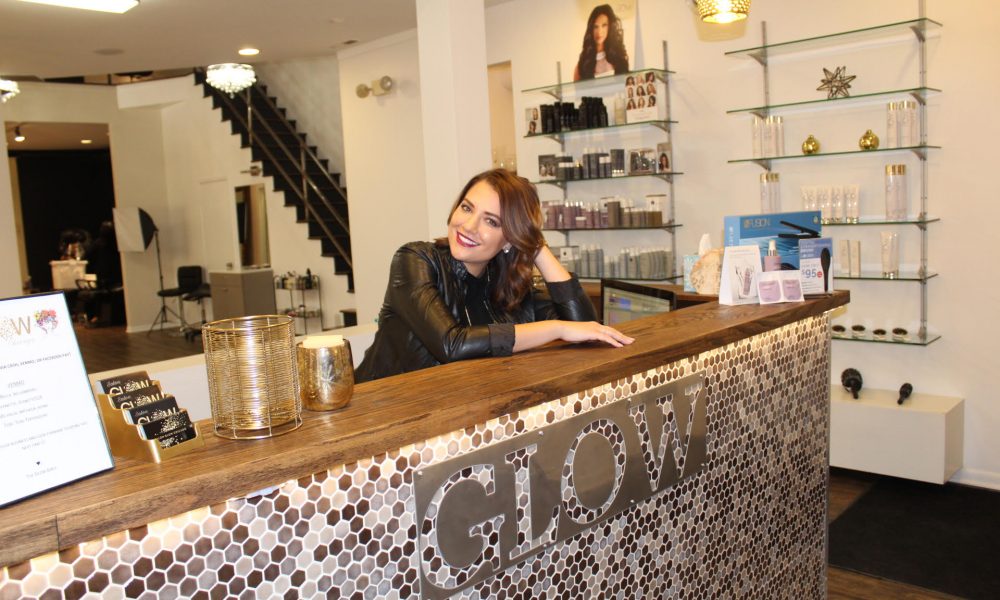 Today we'd like to introduce you to Brittany Morgan.
Brittany, let's start with your story. We'd love to hear how you got started and how the journey has been so far.
After beauty school, I found this really cute salon in the heart of Chicago, on the boarder of Lakeview and Lincoln Park. I worked there under the owner as an assistant before becoming a stylist on my own. After 3 short months, I was working on my own as a stylist, which was amazing since most salons required one to two years of assisting. Once I had the opportunity to do things on my own, outside of beauty school, I did everything I could to get further in my career. I'm someone that is never satisfied, I always want more, and in my career that helped me get to where I am today. I get shy and intimidated at times, but inside, all I'm thinking about are my next steps to get where I want to be.
After 3 years at the salon I was at, I started to feel like I hit a brick wall; life was the same repeat, day in and day out. I needed a new challenge. I needed to shine and I felt like there wasn't any room for me to grow in the salon. I was constantly booked and bringing back my clients, yet I hadn't gotten any type of raise since I became an actual stylist, even when I asked for the first time in 3 years. I worked hard for everything I brought to the salon and I wanted some sort of appreciation. I don't think my boss at the time overlooked that intentionally, it just happened. Ultimately, it made me start wanting to see what else was out there.
I realized that if I left, most of my clients would want to follow me, so I instantly felt comfortable with the idea of making career changes. I was searching online and realized that since I had my own clientele, it would be smart for me to look into some booth rentals. The only hard part with that was having to provide all of my own supplies, which I was able to depend on the salon owner for before. After more and more research I knew that it was what I wanted to do. I told myself I would start off small, ask my family to believe in me for a little more help, and I would make it work. I'm someone that once I have my heart set on something, there is almost no talking me out of it. I do drastic things instantly.
I remember my grandma saying something along the lines of "Oh but you're doing SO well where you are now" and my reply was, "Yes Gram, that's exactly why now is the time to do this!" I come from a family of business owners. My Grandparents own a carpet/floor cleaning business, my Dad, along with his brother and cousin, own a crematory, and another uncle of mine owns 18 restaurants and counting. Besides my grandparents, the rest of us opened up our businesses almost back to back. It's fun to know that I come from a family driven in business. All of our companies are so far off from each other so there are definitely things we don't understand about each other's, but we are all in it together learning as we go.
I found a few salons with chair rentals, but every time I found one it was either a wrong location or the salon itself didn't seem like a good fit for me. My personality isn't how most are in the beauty industry. I am fully aware there will always be someone out there with more experience or stronger talent in certain areas and I would say a lot of stylists live in a bubble where they are "the best". What I really liked at the salon I came from was that we really treated each other equal and in the process we learned and grew together. That's really hard to find in this industry and something I knew I had to take with me in my future plans.
Suddenly I came across these salon suites on Clark Street. It was a building with about 19 salon suites of all shapes and sizes. Some rooms had 2 people, but most had 1. Instantly I was drawn in, I would have my very own space. I didn't have to worry about anyone else but myself. The room was about 10 by 10, I had my chair, a shampoo bowl, all my supplies, some decor, and I became my very own business. It was perfect.
It was hard in the beginning, I didn't know where to even begin, I was making phone calls and talking to everyone I could for help. One thing I did know was the name. "GLOW" was a name I knew I would always use. When I first went into beauty school my stepmom told me that when I opened my own salon one day that was the name I needed to use. Her reasons were that it completely described my personality and everyone leaving the salon should always feel like they are glowing. I added on Salon so that people knew we weren't a lighting company and then Chicago because somewhere there is already a Salon Glow and I couldn't use the same name, one of many things that you go through when opening a business.
Honestly, I was surprised at the amount of clients that followed me and searched for me once I left. The move was sudden and quick so I was unable to get everyone's info before leaving. I was SO grateful that these people were so happy for me and pushed for me to keep going. I still to this day have many of those clients with me.
One of my clients believed in me so much that about 6 months into being in my studio, she came to me and told me that her and her husband found me a storefront and she thinks that I should go for it. I felt a rush of emotions, wondering if I could really do it. At this point I was 24 years old and I just felt like everything was happening so fast: could I really own my own store front? I went to check it out, I told my family all about it, again they were very hesitant, but like I said I can't let anything go once my heart is set. My grandparents finally got on board and helped me with what they could.
I found a sublet for my studio in two weeks and I was off. The storefront was a 50 year old salon so it needed some work, but I did as much as I could with the small budget I had. Throughout the years I just kept adding and adding to the space when I could.
A small team of stylists, makeup artists, and receptionists were brought on throughout the years. It was everything I ever dreamed up. Here I was again, 3 years later and felt stuck again. The salon wasn't truly what I wanted. It was small and old and I didn't have a great landlord so I felt like my end goal was to find a new, more permanent home. Everything I was coming across was way out of my budget, so with still having a year and a half left on my lease I decided to hold off on looking. One night my fiance and I were walking to a friend's house and I saw a "For Rent" sign inside of a storefront window. All I could think about that night was this place. I just had some type of feeling about it. The next morning I called the landlord, who turned out to be SUCH an amazing nice gentlemen, and within one month I was moving and opening the doors to my brand new place.
One of my clients took on the project with my small budget and made the salon everything I truly dreamed I could have. The place is perfect. Now I no longer stress about growing and fixing things. Our new salon has 10 chairs, 4 more than our old space, a spa room, an actual break room, and I have a real office! It is everything I worked hard towards. I am still working on things and paying all of my loans back, but I'm confident this is the perfect space for Salon Glow Chicago to permanently grow.
Has it been a smooth road?
No, it hasn't always been a smooth road, but I never thought it would be easy. My biggest struggle is that I get lost on the business side of it sometimes. I need to find a good mentor that is familiar with the salon industry. I have a hard time putting my salon in anyone else's hands. I want to do everything on my own, but I know sometimes a little help won't hurt.
It's hard growing and having more employees. Figuring out what type of boss you want to be; what will work and what won't. One of my biggest faults is differentiating between boss and friend. I can tend to go easy on the staff and let things slide instead of addressing them right away.
I'm still growing, so not always having the money to do the things I want to do with the business can be a huge obstacle.
Owning a business is hard work and it is not for everyone, but it is my passion. I feel like I have 3 full time jobs and there aren't enough minutes in the day. I'm an active owner, so besides all the things that go into running a business, I am also taking a full day of clients.
We'd love to hear more about your business.
Salon Glow Chicago currently offers hair and makeup services. We specialize in blondes, extensions, color correction, bayalage, ombre, fantasy colors, blowouts, Brazilian blowouts, haircuts, makeup, bridal hair and up-dos. Many new clients come to us for color correction, bridal hair, and the bayalage technique.
We are most proud of the service that we provide. Customer service is our number one. We want every client to come in and just feel relaxed. Grab a magazine, a beverage, and head to your chair to just relax and let go for a bit. We have client cards that we ask them to fill out and the very last question on there asks how they prefer to spend their time. We have them choose from talking, alone and to myself, or a little of both; some talking, but mostly to myself. This helps us know exactly what their comfort zone is. Our clients come in and feel like they are a part of our family. Each of us welcome everyone that comes through the doors. We also like our clients to know that if we happen to be busy one day, it is 100% okay with us to see someone else at the salon if you need your hair done ASAP.
Everyone loves the beauty they can share and we genuinely are working to build those connections to help us really get to know our clients, their lifestyle, and what will really work for everyone individually. We want everyone in our chairs to feel completely understood and at home.
Is our city a good place to do what you do?
Yes, I think with it being such a big city there is so much opportunity. There are enough people in Chicago that we can all be successful!
Contact Info:
Address: 2766 N. Lincoln Ave.
Chicago, IL 60614
Website: www.salonglowchicago.com
Phone: 773-327-7200
Email: info@salonglowchicago.com
Instagram: @salonglowchicago
Twitter: @salonglowchi
Image Credit:
Amaceying Photography