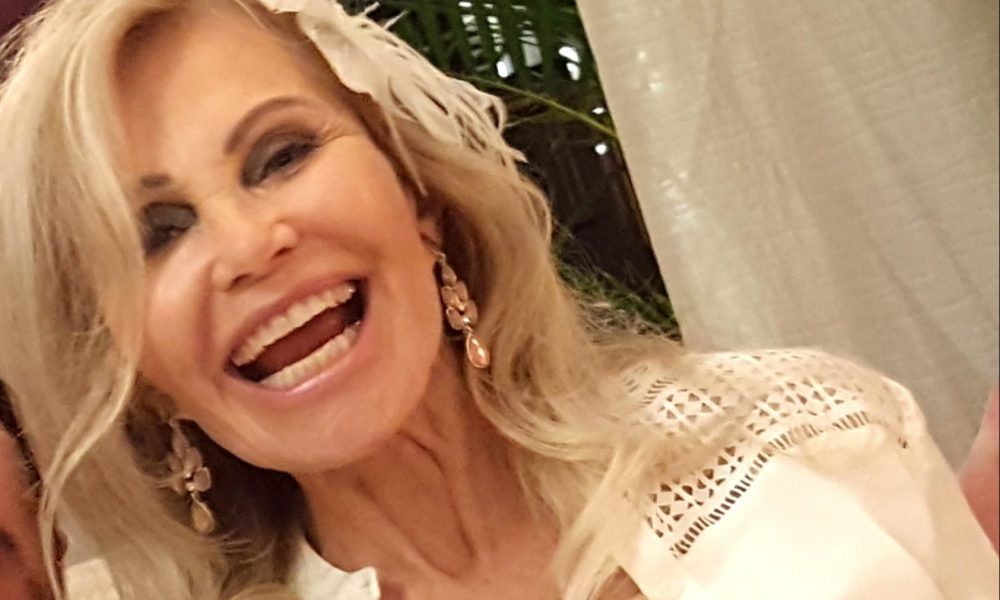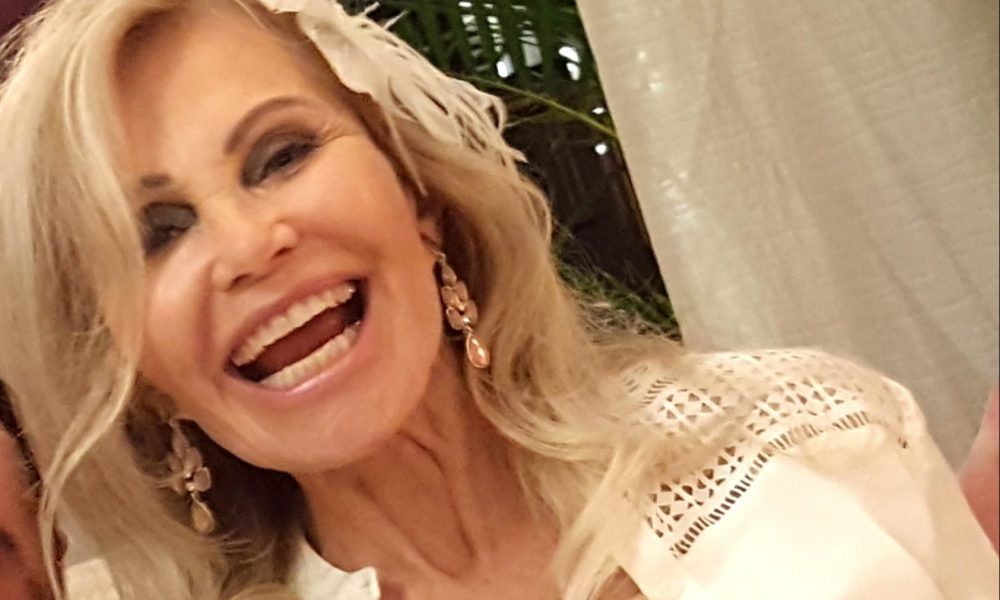 Today we'd like to introduce you to Barb Bailey.
Barb, let's start with your story. We'd love to hear how you got started and how the journey has been so far.
When I was a baby, I was found in a cardboard box inside the front door of the Tally Ho Apartment Bldg. in Wheeling, WV. The Medical Examiner determined my age to be a week to 10 days old – so I was born Dec 7, 8 or 9th.
The Tally Ho is a modest 6-flat on the National Road – on a bus line – My mother must have taken a bus around 4am; gotten off the bus; walked into the Tally Ho; said her goodbyes to her baby – and put her baby in the box and boarded the next bus at 5am.
I will never really know – but the one thing I do know for sure is how much she loved me. She kept me for a week to 10 days before leaving me at the Tally Ho… She must have been very young and not allowed to keep her baby.
So she put me someplace she knew I'd be safe and found and taken care of.
I can only imagine the Caretaker's surprise when he came to work at 6am and stumbled over the baby in the box inside the front door. I was wrapped in a warm blanket with clean clothes and formula.
He took me to the Ohio Valley General Hospital where I became a Ward of the State for 4 weeks. And I became a headline story in the Wheeling News Register – they called me The Tally Ho Baby!
4 weeks passed by.
At a fortuitous dinner party for Judge McKee, Lucretia and attorney, George Bailey asked the Judge, "What ever happened to the Tally Ho Baby? Did her mother come back to claim her?"
The Judge said no – unfortunately we are transporting the baby this Monday to a state orphanage. The State will not support her any longer. Lu and George said, "No you aren't! We want to adopt her!"
So – Monday morning – instead of being shipped to the state orphanage – Lu and George Bailey met the judge in his chamber – and adopted me – sight unseen! I will never forget how close it came to going the other way. I am eternally grateful and humble.
I had a wonderful childhood – two brothers were added to my life! I was told I was adopted since age 5 – that I was special – that they chose me. We agreed that if my birth mother ever showed up – we would welcome her into our house and be her friend.
I was always in love with acting and music. I performed in a lot of plays in high school. My parents wanted me to have a college education, so I did that for them. Then afterwards I moved to the big city – Chicago – to pursue my dreams.
After graduating from Michigan State University with a BA in English and a minor in Abnormal Psychology. I moved to Chicago and landed a job as a disc jockey at The Hangge-Uppe on Rush Street. Following that year I had the good fortune to be offered the position of "Music Rep" for one of Chicago's most prominent Music Producers, Bobby Whiteside. Working out of Universal Recording Studio, I pitched Advertising Agencies like J. Walter Thompson, Leo Burnett and D'Arcy MacManus for Jingles that culminated in Network Television commercials that Bobby wrote, recorded and produced.
When Bobby and his wife, Brenda, moved to Nashville, I moved to Los Angeles where I became the Music Agent for Music Producer, Dick Marx, the father of singer, Richard Marx. Out of their offices at Sunset Sound Recording Studio in Hollywood, I worked with numerous production companies including Dick Clark Productions, Disney Studios, ABC, NBC and CBS Television and Steven Spielberg and David Geffen Productions – which led to musical scoring for films and writing music for television episodics for Dick Marx. We were also very involved in writing and recording Jingles and recording albums for our clients.
Upon the tragic automobile accident that took the life of Dick Marx, I decided to return to Chicago to take a hiatus from my music career. In 1999 I entered Real Estate and sold residential properties for Rubloff on Chicago's Gold Coast. My Managing Broker was Jim Kinney who was also President of the company. While at Rubloff, following Hurricane Katrina in 2005, I co-produced "Chicago Sings for New Orleans" with Chicago singer, Nan Mason – at Park West Theatre in Chicago to raise money for musicians who were flood victims who were hospitalized or lost their homes and jobs resulting from Katrina. Once again my passion for music beckoned. When I left Real Estate in 2006 I launched the Music Department at Lily's Talent Agency in Chicago as Senior Agent. We signed such luminaries as Orchestra leader, Stanley Paul; Music duo, Beckie Menzie and Tom Michael; Cabaret singer, KT McCammond and Liberace Tribute Artist, Russ Long.
I was referred to a young singer who was living in Las Vegas. He was special – a real talent! He didn't have representation. So I closed out my books at Lily's Talent and opened Barb Bailey Entertainment around him in January, 2009. His name is Dakota Horvath and I am still his Manager, to this day! I have since added clients to my roster which spans multiple Music genres including Pop, Jazz, R&B, Classical, Rock and Tribute Acts/Artists.
Barb Bailey Entertainment is a national Artist Management/Bookings company.
In Chicago, of course, I manage singer-songwriter, Dakota Horvath (Pop/Jazz – Las Vegas Rat Pack); Other artists on my roster include jazz bassist, Larry Gray (Ramsey Lewis); Ron Hawking, "His Way" (NBC Studios Theatre); Jazz/R&B singer Holly McGuire; Denise Tomasello (Chicago's Queen of Cabaret); vocalist Pamela Fernandez (recent Australian Tour); and Robert Irving III (Miles Davis' Music Producer/arranger/conductor and Musical Director for 13 years).
In Nashville I manage blues/pop/jazz singer-songwriter, Erin Boheme (Concord Record Label Recording Artist – produced by Michael Buble).
In Los Angeles my roster includes singer/actor, Bill A. Jones (Rod Remington on GLEE); jazz pianist Greg Spero (Halsey); vocal harmony duo Ginger Berglund and Scott Whitfield (Johnny Mandel Orchestra); jazz vocal group, The New Modernaires (The Glenn Miller Orchestra) and The Stan Kenton Legacy Orchestra led by Mike Vax.
In New York my roster includes jazz drummer, Dave Mancini (Doc Severinsen); Steinway Jazz pianist, Lenore Raphael; Cabaret Artist, Stacy Sullivan and actor/singer/dancer, Judi Mark.
My Tribute Bands in Chicago and Las Vegas include Deep Purple ("The Sound of Purple" Best Show in Vegas by a local band in 2015);" Johnny Cash, Neil Diamond, (Doug Allen Nash); Elvis Presley (Trent Carlini on the Vegas Strip); Billy Joel (Nick Psyhogios in Chicago); Rick Lindy and The Wild Ones (50's & 60's Rockabilly) and Skip Griparis (the man with100 musical voices)
In addition to being a Music Manager and Agent, I am also a Writer/Music Producer. I've listed a few.
In August 23, 2013 I wrote and produced "Chicago Music Legends," starring Frank D'Rone, Judy Roberts and Denise Tomasello for The Auditorium Theatre at Roosevelt University in downtown Chicago. It was the largest sell-out in the history of The Auditorium Theatre's "On Stage With" Music Series. Also at The Auditorium Theatre, (4000 seats) on May 30, 2015 I presented Ron Hawking's "His Way" show headlining with his performance of Frank Sinatra's 100th Birthday Celebration Concert. It played to rave reviews and a packed house. On November 26, 2016 I wrote & produced an epic evening at the famed Empire Room in the Palmer House Hilton Hotel, Chicago, "The Night That Never Was!" tributing the music of Frank Sinatra, Peggy Lee, Judy Garland and Ella Fitzgerald – performed by Dakota Horvath; Erin Boheme, Denise Tomasello and Linda Clifford, respectively.
I produce and write or co-write many of my artists' full production concerts as well as their one man/one woman shows. I also take jobs as a writer/promoter for people who are not on my roster too – who hire me to write and distribute their Press Release, construct a talk they have to give; or a show they want to do – and/or do promotions for an upcoming event. They don't have to be related to Music necessarily.
For example – I am doing the Promotions for Artist, Sheri Smith (a.k.a. Creme Sheri) who's Jazz Portraits will be exhibited at Ken Hirte Gallery October 7 of this year.
I book my clients in Film and Television.
Recently Dakota Horvath sang "That's Life" in Tri Coast's "At The Sinatra Club film, distributed worldwide on HBO.
The recording studio is no stranger to me – I completed Executive Producing/Producing my 31 year old Jazz/pop vocalist, Dakota Horvath's, newest CD, "When Will She Go Away," It features legendary Jazz legend, Benny Green, on piano. Dakota will be going back into the studio in the fall to record a new album.
On top of everything else – I will be starring in my own show this December 6, 2018 called "One Hot Night" – the Ups and Downs of Love – at Davenport's Show Lounge in Chicago. It will feature many of my favorite songs from The American Songbook and a little Broadway. Last year on December 7 I did the same thing. It was called "December Love" – Through the Eyes of a Music Agent. December is my Birthday month, so this may reoccur year after year.
In conclusion – Barb Bailey Entertainment is committed to the representation of hard-working, seriously – talented Singers, Musicians and Musical Acts who continue to raise the bar for extraordinary music – worldwide.
I started out in a cardboard box. As a little girl I fell in love with the arts. I could have never accomplished all that I have without the love of my parents, Lu and George Bailey. They were wonderful role models. Both are deceased – but are still very much alive in my heart. My birth mother never came forward. But if she ever does – I will thank her for not destroying me, for not leaving me in a dumpster or drowning me in the Ohio River. I will thank her for giving me life and a chance to grow up. I hope I am making a difference in the lives of my Artists – for I never had children. So – so they are my children, ages 21 – 70!
Great, so let's dig a little deeper into the story – has it been an easy path overall and if not, what were the challenges you've had to overcome?
Being a woman in a male-dominated business – the Music Business – has certainly had its challenges. But another on-going one has been my desire to please my parents since they literally saved my life – by adopting me the same day I was scheduled to be shipped to the state orphanage hundreds of miles away.
One of those obstacles occurred when I graduated from Michigan State University. I had a degree in English with a minor in Abnormal Psychology, I wasn't prepared for the real world. I didn't have a teaching certificate, so when I moved to Chicago to seek employment, employers didn't know what to do with me. Determined to get a job – I auditioned to be a DJ at The Hangge Uppe off Rush Street and I got the gig! It is still there – and still – a very happening club! It was an honor – I was there for 2 years and their only female – having lots of fun and meeting everybody, but it wasn't exactly what my parents intended for me when they put me through college! Mother and Daddy came for a visit one day – I remember looking over at my dignified father (who always had a pipe in his mouth) – and I could almost read his mind – as he gnawed on the end of his pipe…"And I put her through college to do this?!!!" That was a sure sign to me that I had to move on. I wanted very much to please my parents. As luck would have it – It was soon thereafter I was sought after by a prominent Music Producer in Chicago to leave the club and become his Music Rep at Universal Recording Studio, This was a turning point in my life – a real job – for a highly respected Music Producer by the name of Bobby Whiteside. And my Music career was born!!!
Barb Bailey Entertainment – what should we know? What do you guys do best? What sets you apart from the competition?
Barb Bailey Entertainment is an Artist Management/Booking company in Chicago that I opened in January, 2009.
I have spent most of my adult life – 40 years – in some form of the Music Business. I have a roster of singers and musicians whom I either book or manage. They are based in Chicago, New York, Las Vegas and LA. I am a national company. I book across the country, Europe and Asia.
I am also a writer (my college degree is English from Michigan State University) I often write my singers' shows that I book in Performing Arts Theatres, dinner theatres, casinos, clubs, festivals, corporates, television and film. Additionally – I'm a Promoter – I write Press Releases, do Social Media and have a formula I use for creating an Artist's Brand.
My day-to-day work is never the same. I work 24/7 because I love what I do and I have more than 25 singers and musicians who depend on me. What I am most proud of is that I have kept up with the changes in the Music Business – of which there are many – and I have managed to be successful as a boutique company. I operate in the bigger leagues, so I am always pitching my artists to the best venues. It's a challenge and yet rewarding to book them in the same venues as the mainstream headliners. What makes me a little different is that I never had children so my artists, ages 20 – 70 – are my children. Additionally, I am also an artist, a writer and a singer – so I can relate to them better than if I were just strictly business. And they love that! We are like family.
Who else deserves credit – have you had mentors, supporters, cheerleaders, advocates, clients or teammates that have played a big role in your success or the success of the business?  If so –who are they and what role did they plan / how did they help.
My parents – Lucretia and George Bailey who adopted me and gave me a "wonderful life!"
My religion – My parents taught me to love God and to live by the Golden Rule
The Music Producers I have represented – Bobby Whiteside @ Universal Recording Studio in Chicago who gave me my first job as his Music Rep; Music Producer, Dick Marx at Sunset Sound Recording Studio in LA who hired me as his Music Agent; Jim Kinney President/Managing Broker at Rubloff Residential in Chicago where I sold real estate in the Gold Coast; Lily Liu, President of Lily's Talent in Chicago where I was her Senior music Agent.
My Artists – my singers, in particular, have played a huge role in my success. It is a 2-way street – while I am managing and/or booking their music careers – they are the reason I do this. I am rewarded when I see them happy and working at venues they've always dreamed about playing. I pour myself into the next deal or write that next show.
Dakota Horvath – who has been with me since I opened Barb Bailey Entertainment January 13, 2009. He is an old soul and although he is 31 years old, he has been a professional singer since he was five, dressed in a 3-piece suit and wearing a Fedora at Mickey Rourke's Club in Miami. Dakota has immersed himself in his career and has more knowledge than some of the old pros I know in this business. We have been through a lot together. We've learned from each other on the road – or in the studio – it's a mutual respect and a friendship that I will always cherish.
Pricing:
Writing shows, speeches, etc: $750 – $2,000/mo (depends on many variables)
Promoting a person or event: $750 – $1500/mo (depends on many variables)
Building a Brand: $750 – $1500/mo (depends onmany variables)
Bookings into a venue: Straight commission (no retainer)
Contact Info: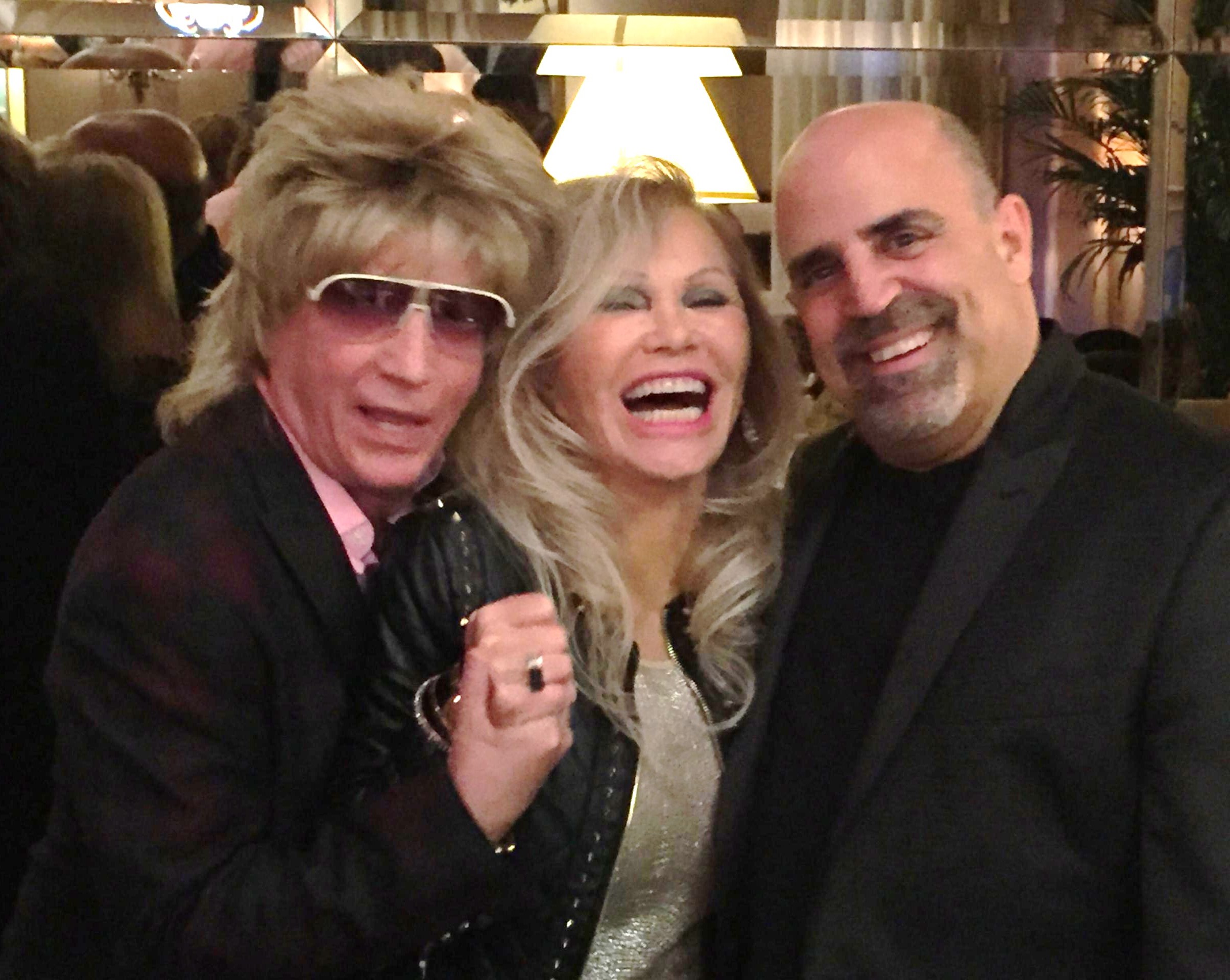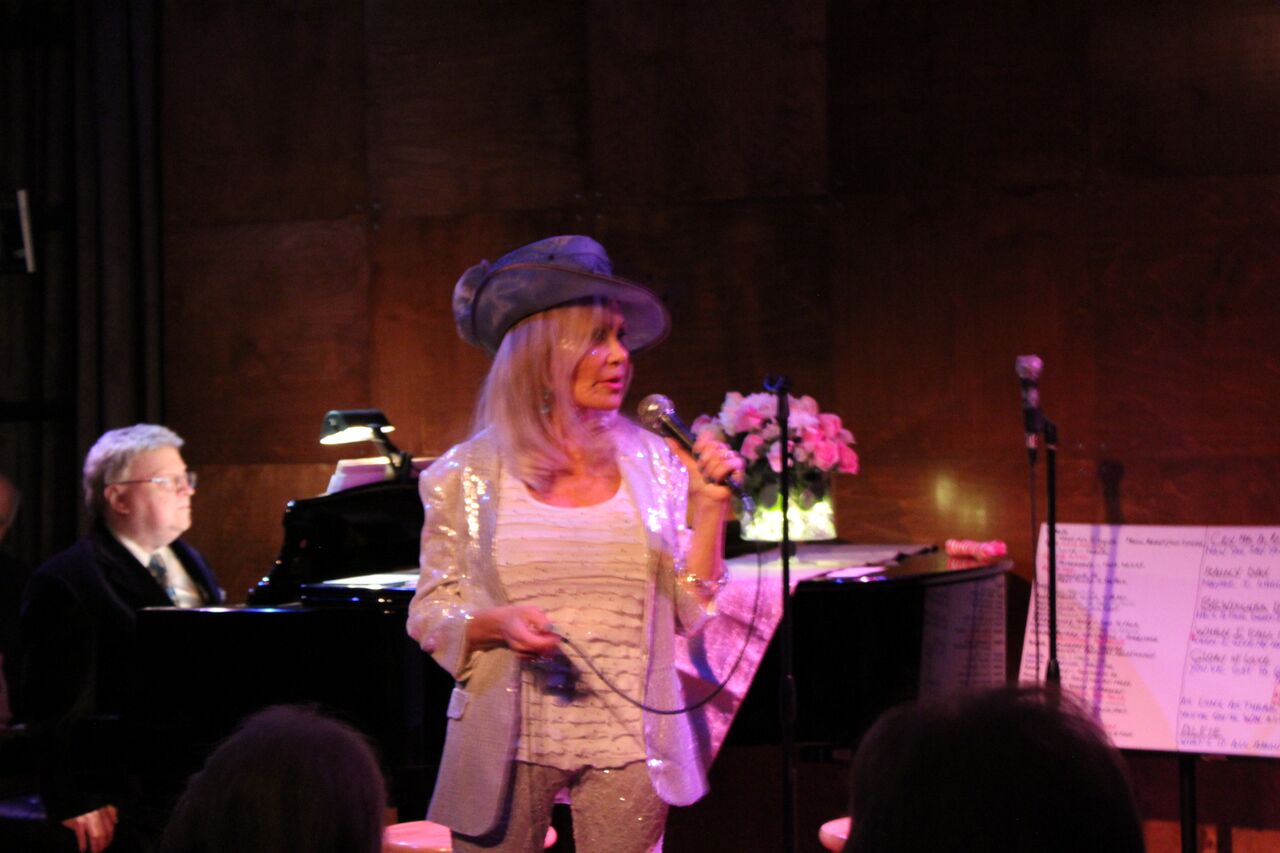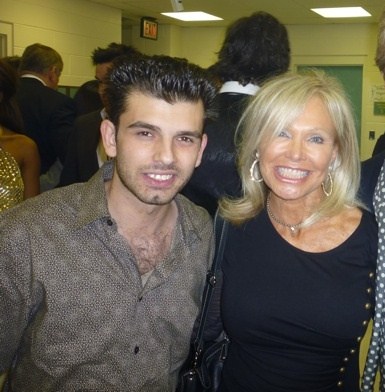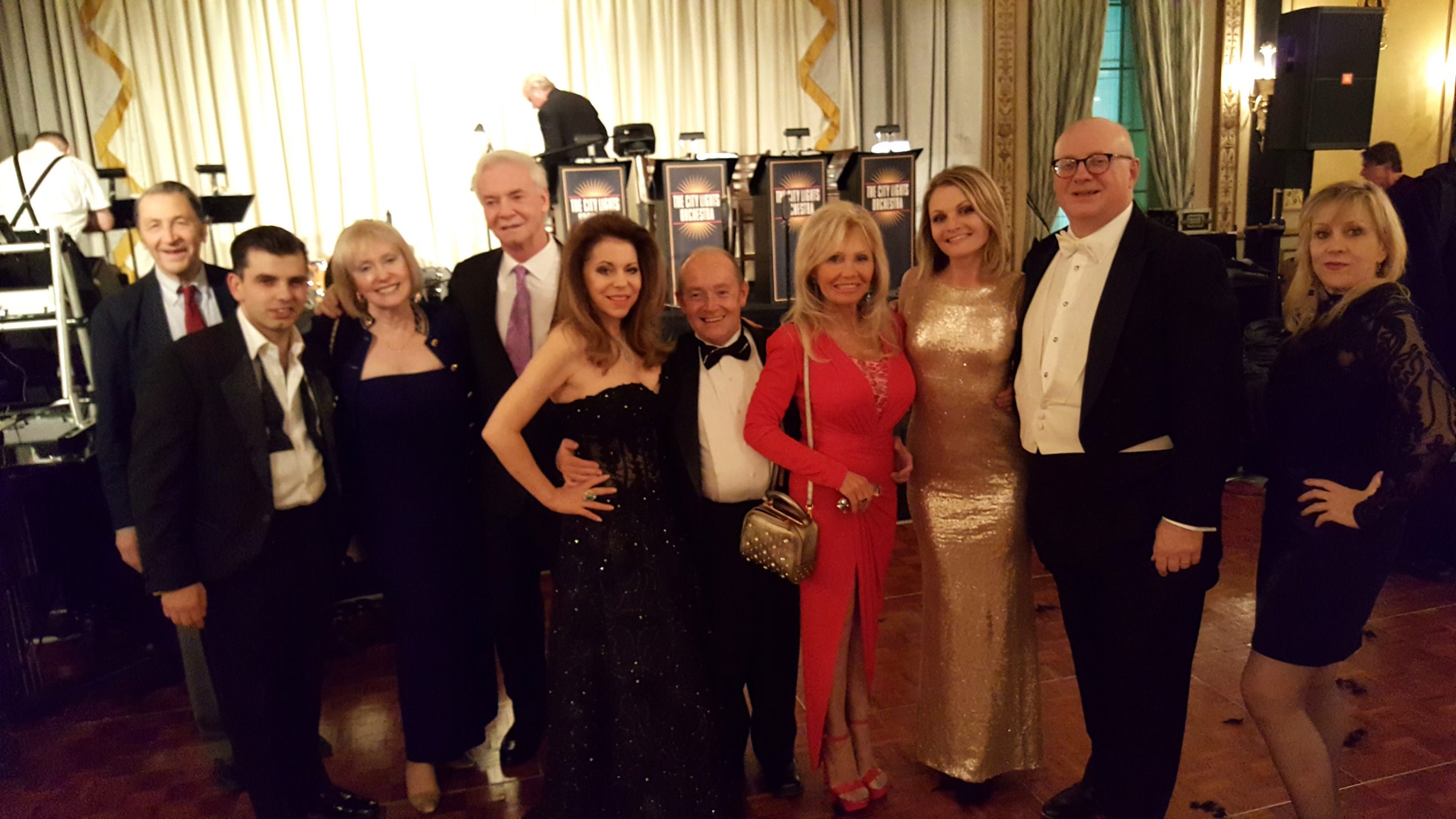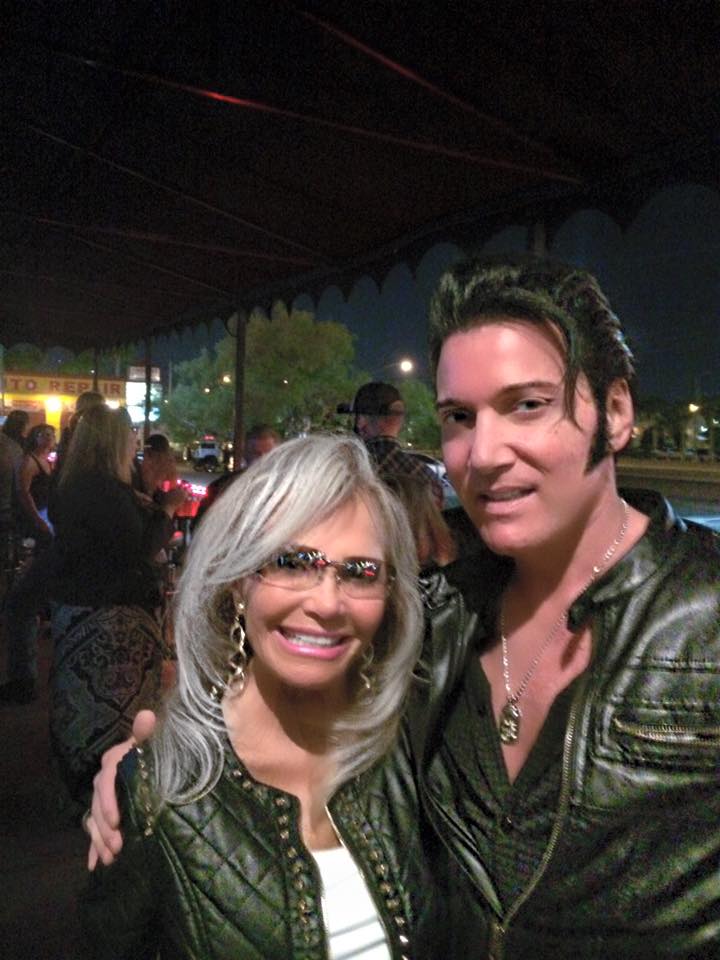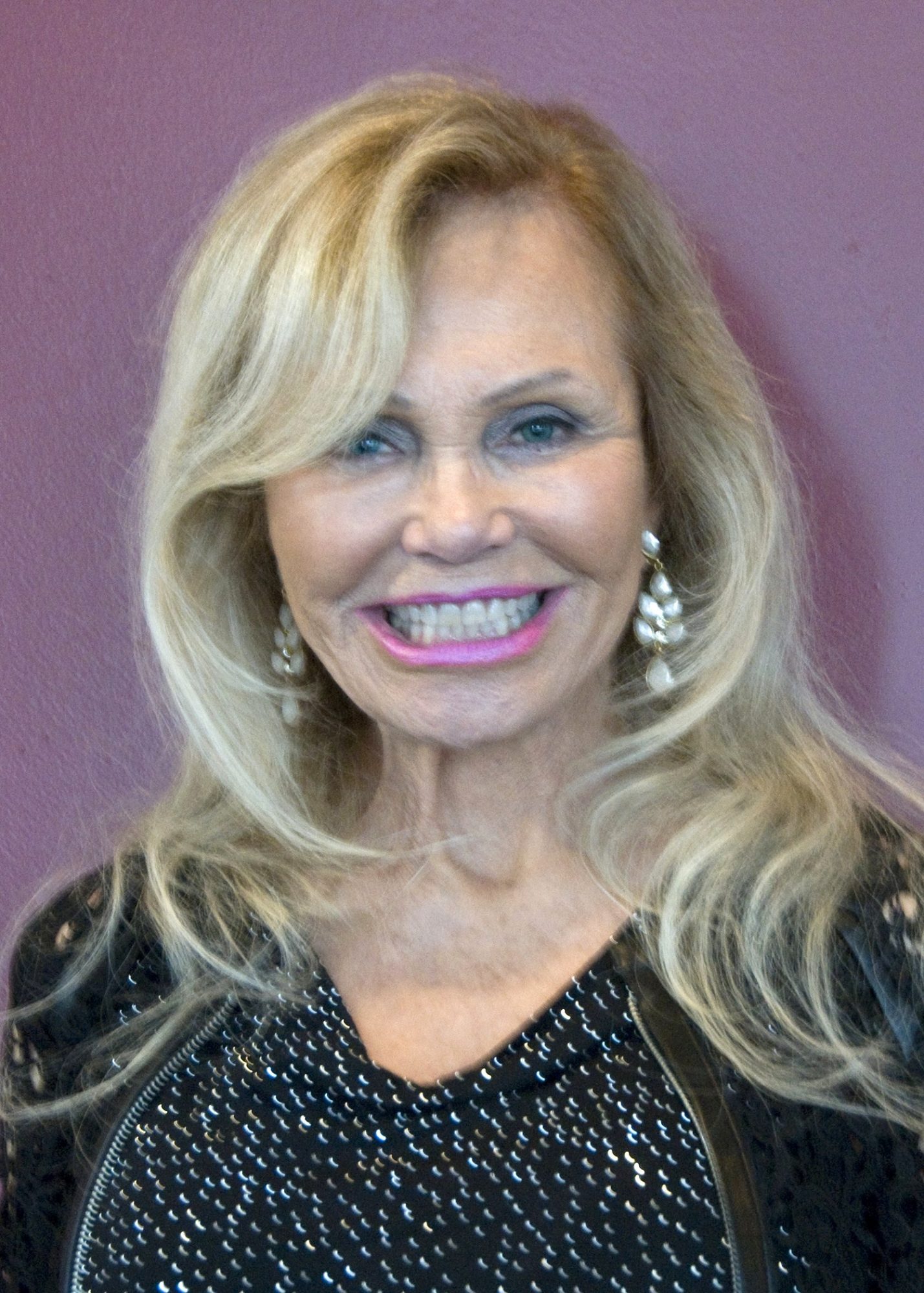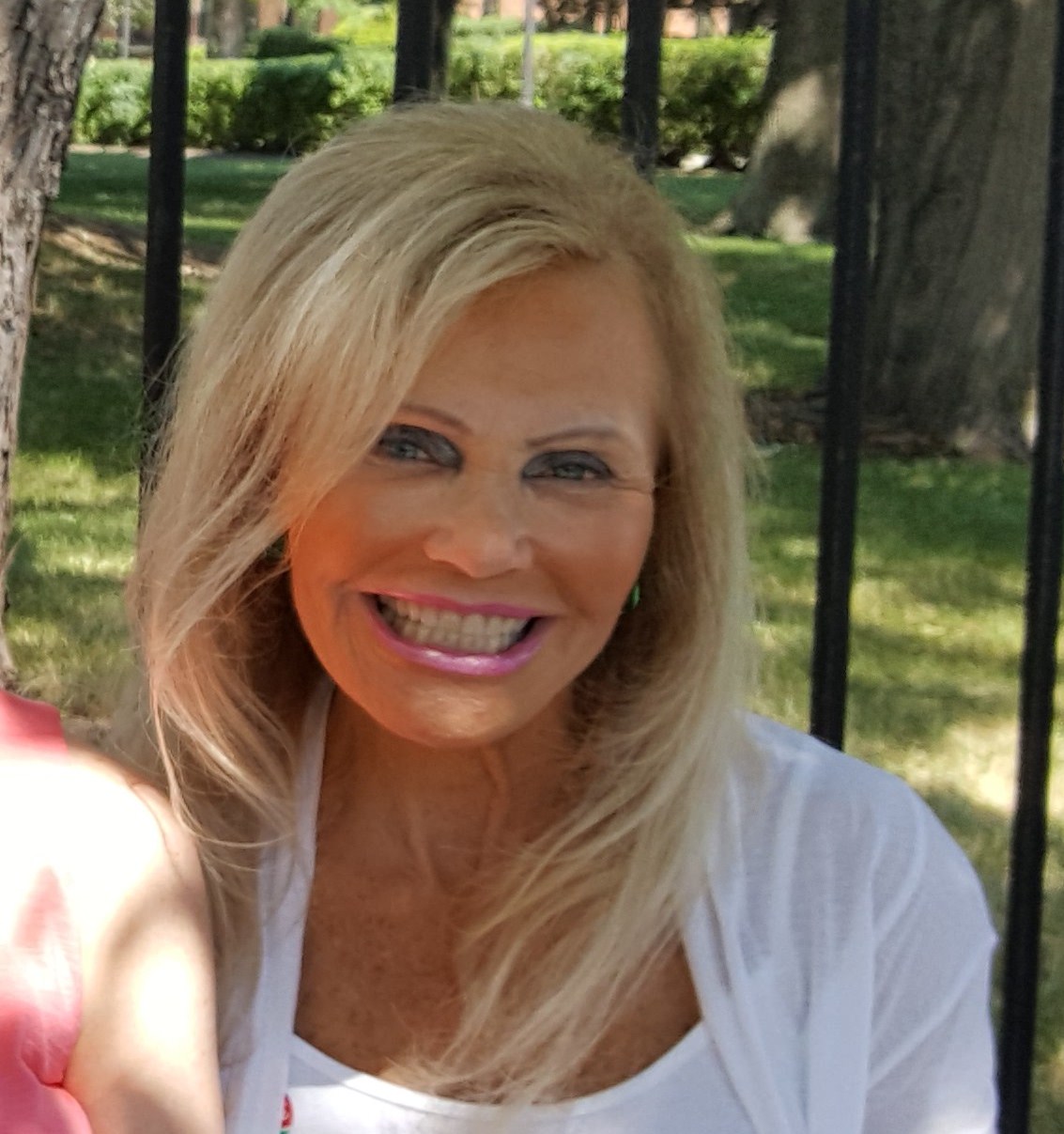 Getting in touch: VoyageChicago is built on recommendations from the community; it's how we uncover hidden gems, so if you know someone who deserves recognition please let us know here.