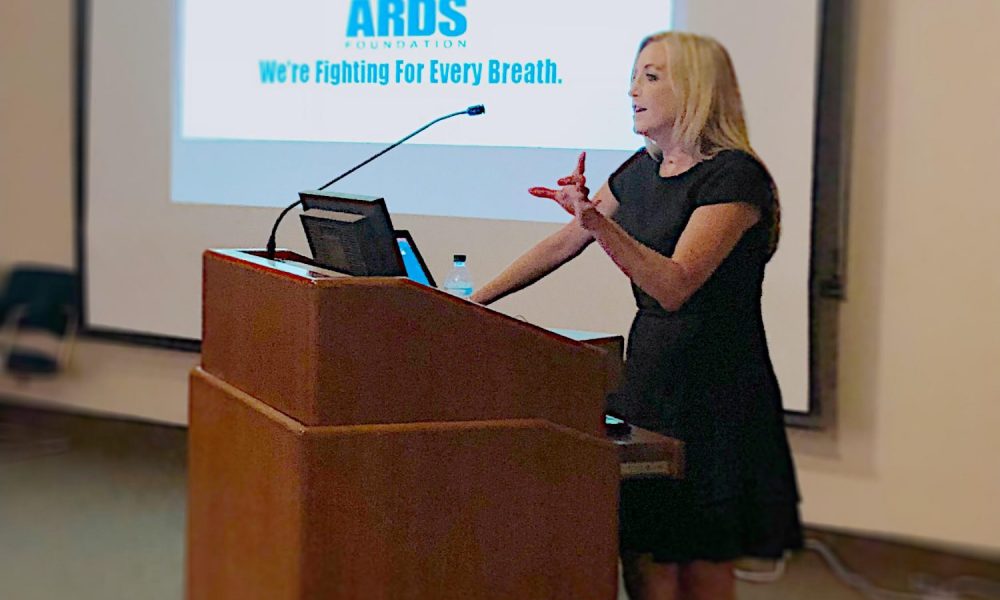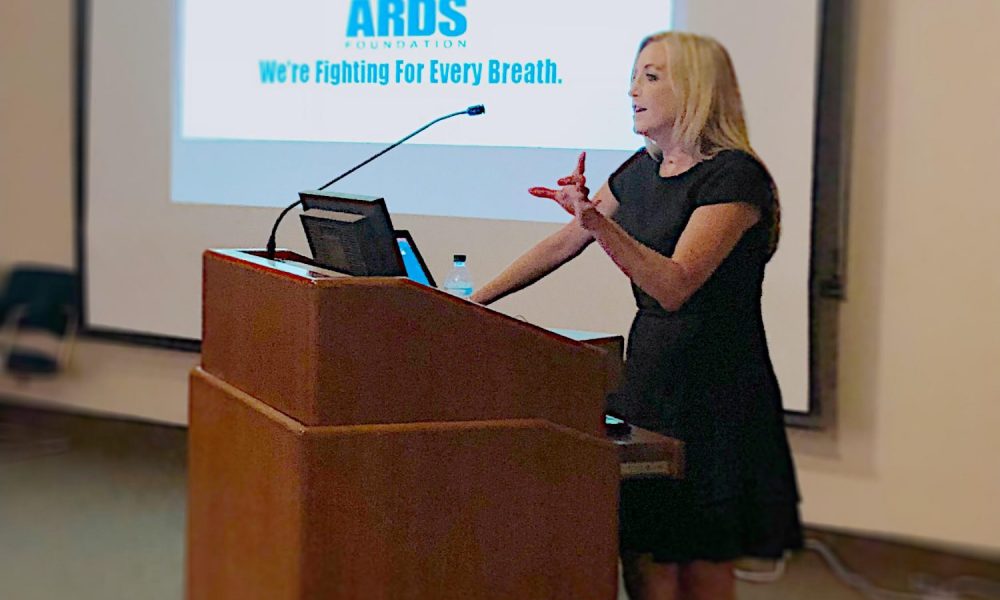 Today we'd like to introduce you to Eileen Rubin.
Eileen, please share your story with us. How did you get to where you are today?
In 1995, I was transitioning in my career from a criminal prosecutor in Chicago, Illinois, to a criminal defense attorney as I recently left the Cook County State's Attorney's Office. In May, 1995, I had excruciating lower back pain but in my quest to move forward in my legal career, I largely ignored the pain. However, when it grew to such an intensity, I sought out answers from my internist, who had also been my college roommate. After an office visit and an exam, I was sent home with muscle relaxants as she told me I must have pulled a muscle. I protested, as I knew I had not. However, with no other reasons for my terrible pain, I filled my prescriptions and carried on.
Or at least I tried to carry on. Two days later, the pain was worse and furthermore, I now had difficulty breathing. I called my internist back and saw her associate. At this point, I no longer could drive. My face was pale and my movement slower. My internist's associate also examined me and proclaimed that I had pulled a muscle and he would prescribe more of the same muscle relaxants. Even though I had obviously declined, and even though I had difficulty breathing, he ordered no chest x-rays and drew no blood.
That night, sleep was difficult to find. At 5:00 am, I crawled out of bed to get to the bathroom. I then preceded to another room to call the doctor. The associate was on call. After hearing my complaints of horrific lower back pain and severe difficulty breathing, he advised me to call back at 10 am and speak to my own doctor. And so I watched the clock for five hours. At 10 am on the dot, I called my internist. After explaining my condition, she told me, "We saw you yesterday. We will not see you today." And that was it. She was washing her hands of me.
I got off the phone and proceeded to cry. I could not believe this. I knew that there was something wrong with me. I knew that I needed a referral to go to an emergency room. But my former roommate refused to help me. I searched through my book for the name of another doctor and found one. I called and begged for an appointment. They mercifully gave me one at the end of the day.
At 4 pm on Thursday June 1, 1995, I went to see the doctor. By that time, I needed assistance to walk. My blood pressure was 70/50. There was blood in my urine. After an exam by this doctor, he took blood and sent me for a chest x-ray. He gave me a choice though. I could go to the hospital for the chest x-ray, but he told me and my then spouse that they would not release me, or we could go outpatient. My ex-husband asked: "what could happen?" My doctor said, referring to me, "She could faint; she is dehydrated." My ex-husband asked what we could do about that, and we were told that I should drink orange juice. So we went to the outpatient facility to get a chest x-ray and then stopped at the grocery store and picked up orange juice. And I drank the elixir that fixes everything… orange juice.
Very early the next morning, Friday, June 2, 1995, I answered the phone when that doctor called. He ordered me to get my husband on the phone. Once we both we on the phone, he said, "Eileen is a very sick girl. She needs to go to the emergency room right now." I began to protest when he said: Her white count is two and a half times higher than normal. She needs to go immediately!"
I went to the Emergency Room at Lutheran General Hospital in Park Ridge. I was in septic shock. I was admitted directly to the Medical Intensive Care Unit. That evening, my kidneys failed. A day and a half later, I was struggling to breath on my own. I looked at my mother and said, "I can't breathe. I think I'm dying." My mom saw the look in my eyes and knew I meant what I said. She ran out of my room to find a doctor. My admitting doctor was there and he told her, "She is fine; she's just anxious." My mom implored him to look at me. When he did, he realized I was in respiratory arrest. My family was ordered out of the room and a code was called.
Almost two hours later, my family was given information about what had happened. They were told that I was on a ventilator, as I now needed life support to help me breath. I was in a medically induced coma. They were not told for a few days that I had acute respiratory distress syndrome. What they learned was that ARDS was a life threatening medical condition that occurs when fluid builds up in the tiny, elastic air sacs (alveoli) in your lungs. The fluid keeps your lungs from filling with enough air, which means less oxygen reaches your bloodstream. This deprives your organs of the oxygen they need to function. At that time, almost 50 % of those diagnosed with ARDS died.
Over the next two weeks, my family watched as more complications occurred, more tubes were connected, and more doctors joined by team. Both my lungs collapsed and I needed two chest tubes. My spleen appeared to die away by 90 % and doctors said I needed surgery. However, I was too sick for surgery and kept my spleen, which has been fine since discharge. I suffered fluid overload, gaining about 40 pounds in water weight. However, at my lowest weight, I was only 82 pounds.
At two weeks, the hospital organized a family meeting where they gathered my family to discuss options. The hospital had a number of doctors, nurses and administrators present at the meeting. At that time, my family was told that my prognosis was poor. That I would never breathe on my own again. That I would always be on life support. That I probably suffered brain damage, as no one knew how long I had been without oxygen. They said that it was a quality of life issue and they needed to think about what my life would be.
My family told the hospital to do everything within their power to save my life.
After about four weeks, I got better enough to be taken out of my medically induced coma. I was completely deconditioned and unable to even life a finger. Doctors quickly decided to remove almost all the paralytics and at the same time, moved me from the 'comfort' of the ICU to the ventilator floor late at night. My parents and sister were there and they told me that this was a good thing, that it meant I was getting better; I knew I was not getting better. I worried that there was this haste to move me late at night and no one would know where I was. I worried about the motivation behind this move. This created extreme anxiety and apprehension. I tried to protest but no one 'heard' me. Almost immediately after I was moved to the vent floor, my family was told that visiting hours were over and they had to leave. Now I was in unfamiliar surroundings with people I did not know and my family was gone. I was devastated. And terrified.
Shortly thereafter, I feel into an extreme delirium. I appeared to have brain damage. No one seemed to know what was wrong with me. After a few days of what had put me into a state of near insanity, a neurologist was brought in to evaluate me. Because I was sick of so many doctors examining me, I purposefully decided not to cooperate with him. I did not realize that this could affect the course of my medical care. However, the doctor was able to ascertain that I acted deliberately to protect my face in the course of routine tests and diagnosed me with experiencing a hospital psychosis. Still, it took an entire day of testing to rule out everything else before doctors were able to reintroduce morphine, which allowed me to find my way out of this delirium.
Still, afterwards, both my lungs collapsed again and I needed three more chest tubes. I suffered a hospital acquired infection in my tracheostomy, where only one medication would be effective to combat this infection. Luckily it was. And there was a point where, when considering all of the challenges I faced, I felt that the mountain was just too high to climb. Everyday there was another complication, another issue of concern. I began to feel that this mountain was just too high to climb. I considered giving up.
But I looked over at the ventilator. And thought to myself how much I wanted to have children. I knew that I could not have children attached to this machine. At that moment, where I would have otherwise called the nurse and asked her to hold my hand while I told her I was anxious, I decided to start fighting for myself, with all of those who were also fighting for me. No one was more surprised when I accomplished my objectives. After a few deep breaths, I did not need to buzz for the nurse. That morning, when the respiratory therapist came by to check my numbers, I had improved. I had begun to fight for myself.
After nine weeks in the hospital, I walked out. It was very slowly but I walked out. Once home, I faced a brand new set of challenges, but I was an extremely motivated survivor and I worked diligently so I would get the approval from my doctors to start to try getting pregnant.
Six months after discharge, I got pregnant with my first child. Two months after that, I went back to work part time as a criminal defense attorney. Eighteen months after the birth of my first child, I was pregnant with my second child.
At about five years post ARDS, I finally realized that was the time for me to do something to give back. I always knew that I would have to do something to give back but I just was not sure what it would be. However, when I looked into the faces of my two daughters, I thought to myself: 'If anything happened to my kids, and they got ARDS, and I had done nothing to change things, I could not live with myself." When I thought about it further, I realized that if anyone I knew got ARDS and I had done nothing to change things, I could not live in peace.
Shortly after that, I cofounded ARDS Foundation. Initially, our sole objective was to create one plain English brochure that would offer information about ARDS. If that was all that we were able to do, that would have been tremendous! But as soon as we went online, we received contact from people all over the world and we knew that there were so many patient/survivors and family members touched by ARDS that needed information and support that our work was just beginning.
Today, after eighteen years, we have offered support to countless families and survivors of acute respiratory distress syndrome. We have connected people to others who are part of the ARDS community. We have supported medical professionals in their research of ARDS in various ways. We have offered the patient perspective so that medical professionals consider the importance of different aspects in all stages of medical research. I have been a committee member on medical research committees and have spoken numerous times to medical professionals about the patient perspective.
Our work has always been and continues to be an effort to raise public awareness, educate the ARDS Community, support those in ARDS crisis, and facilitate medical research. Every day I am dedicated to doing more for those in the ARDS community so that eventually, we can make a difference and more people survive acute respiratory distress syndrome.
Overall, has it been relatively smooth? If not, what were some of the struggles along the way?
When we incorporated in December, 2000, we were told not to start a foundation since we had no funding. But we moved forward because even if we only could provide patient/survivors and families with information writing in plain english, we realized that we would be offering invaluable information.

We immediately learned that so many people throughout the world were yearning for information about ARDS. They needed information. They needed support. They needed resources.
And so the organization grew. We were constantly working to locate resources, to create information that offered people viable information about how what to expect and how to proceed with the care of their loved one. We located literature that offered survivors information about post ARDS complications. We shared stories of those who had endured ARDS, whether they were survivors or lost their battle with ARDS, so others would read them and realize that they were not alone.
Our biggest struggle has always been that so few people have heard about this deadly syndrome that strikes over 200,000 Americans each year, killing almost half of them; the fact that no one has heard of ARDS makes it extremely challenging to raise funds for ARDS, so that ARDS Foundation can move forward to effectuate change. And with very little funding, it is difficult to raise awareness of ARDS. Therefore, without funding, we cannot raise awareness. Without awareness, it is difficult to raise funds. Too many ARDS survivors and families of those affected by ARDS, are not in a position to contribute to an organization such as ARDS Foundation. Which is because often they never return to work, or go back to a job that pays them less due to the after effects of ARDS. Main caregivers often spend months at the hospital with their loved ones, causing loss of wages and sometimes job loss.)
Therefore, our biggest struggle has always been to move forward to serve those in the ARDS community while lacking necessary funding.
What most people do not realize is that over the vast number of years that ARDS Foundation has been incorporated, all of those working for ARDS Foundation have worked as volunteers. ARDS Foundation has no paid employees, although some work has been done on a contract basis.
Over the last 18 years, the majority of the work that I have done for ARDS Foundation has been done out of a passion to change things, to make a difference for those who suddenly find themselves a part of the ARDS Community. No one ever asks to be part of this group of people; we are unfortunately thrown into the ARDS Community. And the truth is that those who find themselves in this group of people need support, resources, educational materials, and connections with others who are also part of this group of people.
ARDS Foundation – what should we know? What do you guys do best? What sets you apart from the competition?
ARDS Foundation is a nonprofit organization dedicated to those who are affected by acute respiratory distress syndrome (ARDS). We offer support to patient/survivors, families and those in the community affected by ARDS. We also facilitate research projects by medical professionals engaged in medical research.
What we are most proud of is that we bring the ARDS Community together. We offer information and educational materials to them to allow them to become more informed, to be better advocates for themselves, and to be more involved in their care as a patient. It is critically important to ask questions, to seek clarification, and to assert ones interests in their healthcare. To be an active participant in their healthcare will allow these patients to be more informed and hopefully, to suffer less issues related to post intensive care syndrome issues.
Is there a characteristic or quality that you feel is essential to success?
Part of what is so important to our success is the when we work towards increasing public awareness, we reach out to those in the ARDS community to participate in the project. It allows those affected by ARDS to feel that they are doing something that is making a difference in the fight against ARDS. It also allows those people to share an aspect of their story with others. This is so important to our community For example, our Voices campaign and our Flu/ARDS campaign utilize those ARDS survivors in our community to show, by example, what they endured and survived and offer a cautionary tale to those who want to believe that flu is just the flu… it is until it turns into ARDS…
Contact Info:
Address: 3330 Dundee Road
#C4
Northbrook, IL 60015
Website: ardsfoundation.org
Phone: 3127497047
Email: erubin@ardsglobal.org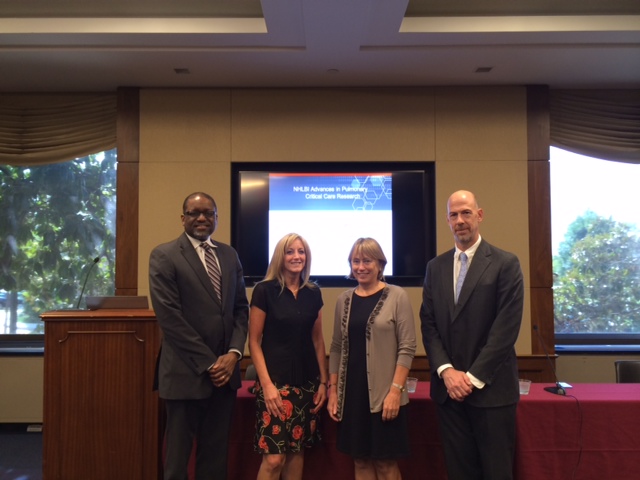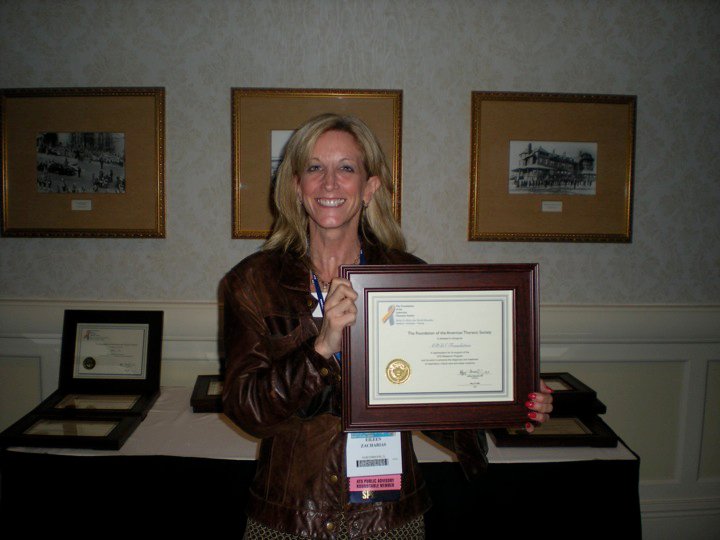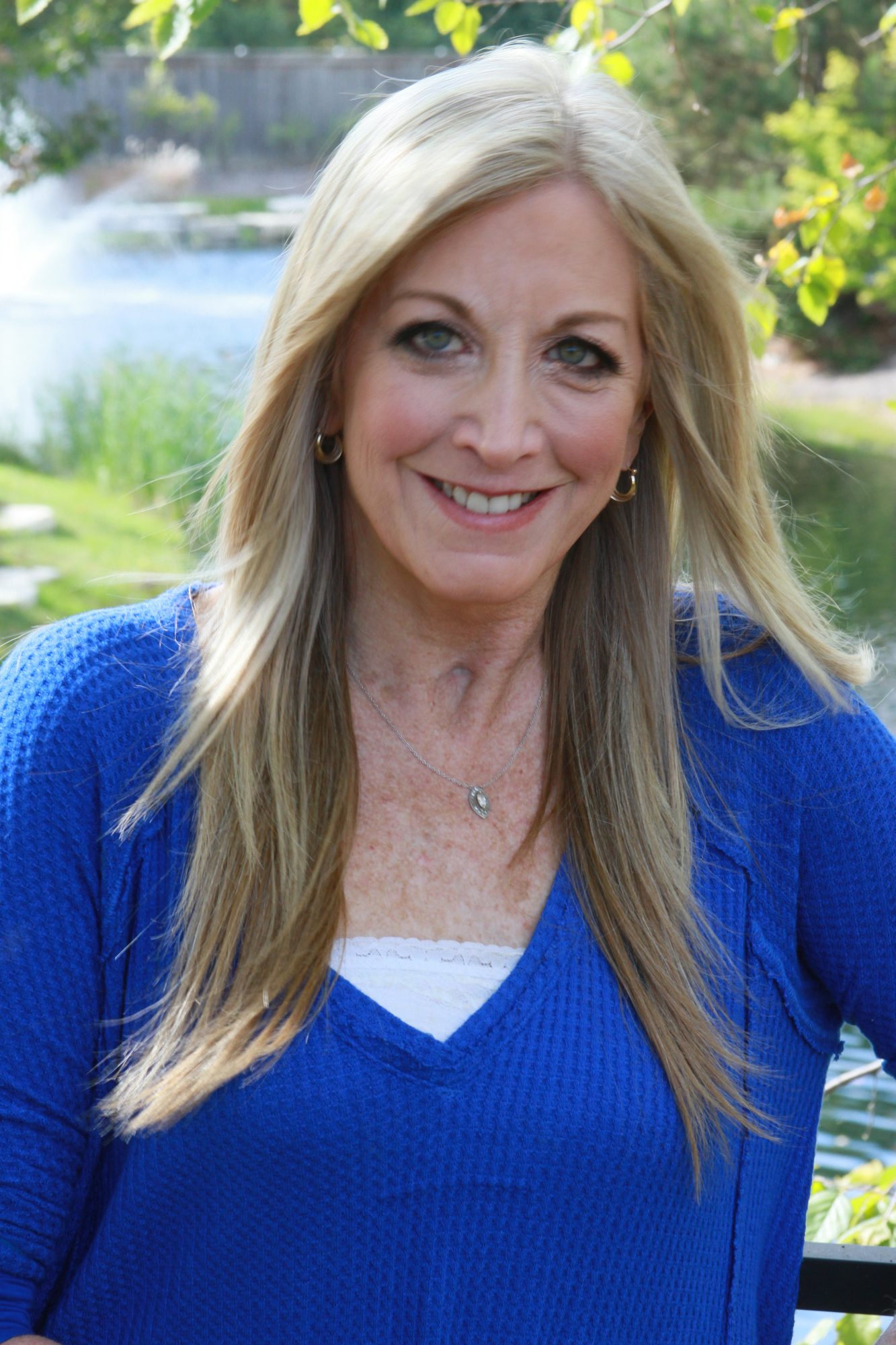 Getting in touch: VoyageChicago is built on recommendations from the community; it's how we uncover hidden gems, so if you know someone who deserves recognition please let us know here.