Today we'd like to introduce you to Andrey Makhanko.
So, before we jump into specific questions about the business, why don't you give us some details about you and your story.
Child abuse is still the most hidden problem in societies of Eastern Europe (UNICEF, 2014). Thanks to heroic activity of "Ponimanie" and key state actors, significant growth of disclosure of child sexual abuse was registered in Belarus – in 2,55 times. As the number of child sexual abuse reports grows, so grows the number of court trials, from 238 cases in 2008 to 606 cases in 2017 in Belarus only, and up to 8,000 cases in 11 states of Eastern Europe. The world craziest net of pedophiles in Belarus involved more of 10,000 boy-victims during 24 years. Over 50 new trials were held in 2017 in frames of this choking case, which is comparable by its danger and complicacy to widely known cases as "Catholic Church Scandal" (worldwide), "Westminster Pedophile Ring", "Rotherham Case" (both UK), and "Penn State Case" (USA). In Belarus, professionals of different disciplines still operated with few established relationships. The United Child Protection Model designed by A. Makhanko, based on the evidence of CAC, Child Helplines, and various child-friendly services, effectively responds to challenges of child sexual abuse. Child Helpline allows to get information about the case, and to respond to the case immediately with emergency phone-based intervention. Child-friendly interviewing rooms (CAC) allow professionals to get more reliable testimony from children during the forensic interview. Child-friendly medical exam gives much more evidence in children's anamnesis. And all of this keeps child's psyche safer. This low-cost and highly effective service for children is extremely needed in Belarus where such societal challenges like non-acceptance survivors of male-on-male violence, trafficking in human being and child sexual exploitation, and other cultural force to keep silence are widely disseminated. Also, this brings the cultural change, reinforces all-human values, and implements international standards into the everyday life of millions of children.
We're always bombarded by how great it is to pursue your passion, etc. – but we've spoken with enough people to know that it's not always easy. Overall, would you say things have been easy for you?
Before Ponimanie's intervention, there was the out-of-date system of child protection in Belarus. There were no CAC, Child Helpline, Center for Missing and Exploited Children, any other contemporary child protection services. Due to Makhanko's highly innovative potential modern forms of prevention and response to child abuse were implemented in Belarus, helping to up to 2,000 Belarusian children a year. He and his 9 supporters established Ponimanie in 2000, and it becomes key national Child Protection NGO, recognized as ISPCAN National Partner in 2006, Member of CHI, CR-Connect, EFSC, and GMCN. He was inspiratory of the first in national history Study of Child Abuse in Residential Institutions (2004-06, repeated in 2009, 2015), and the first UNICEF National Study of Violence against Children (2006-2008). He established the first Child Protection Multidisciplinary Team in Belarus (2006), the United Child Protection Model acknowledged as Global Innovation in 2014 by ISPCAN with ISPCAN Multidisciplinary Team Award given to "Ponimanie". The Model includes: Child Helpline Belarus, 20 CAC-programs, Treatment service, National Missing and Exploited Children Center, and various specific child-friendly Services. He is a co-author of the first Child Abuse University Curricula in Belarus (2009). Makhanko launched the First International Conference on Child Abuse "Safe Belarus for Children" (2010), and now Ponimanie holds it on an annual/bi-annual basis. In 2010 Makhanko and Svevo (USA) have prepared and submitted to the UN Committee on the Rights of the Child the first in national history of Belarus Alternate Report on implementation of the UN Convention on the Rights of the Child, advocated relevant Concluding Observation by the Committee, and sequent paragraphs of National Plan of Action for Child Protection and welfare for 2012-2016, successfully implemented by Ponimanie by the end of 2016.
Andrey Makhanko is highly motivated, strong, and smart leader. He is tough with Government officials, and at the same time he is listening and supportive to front-line professionals, caregivers, parents, and kids. Makhanko is aiming to remove challenges and obstacles via constructive dialogue with the main stakeholders including civil society, the Government, mass-media, parental communities, and children. The most sound case of Davydovich/"Bicyclists", when 10,000 boy-victims of child sexual abuse were disclosed, shown that his approach works. Though Belarusian Government still tries to keep this shameful case in silence on the international arena, several Governmental servants were fired and dragged to the Courthouse. Mr. Makhanko is a visionary, and strategist, a very successful negotiator, and advocate of change. His capacity is not limited by the national framework, he allies to top international advocates such as the UN Secretary General's Special Representative on Violence against Children, UN Committee on the Rights of the Child, ISPCAN, Council of Europe, CR-Connect, the US National Children's Advocacy Center, and a number of other US headliners. In 2010 Ponimanie and CCWF (USA) lead by Makhanko and Dr. Kimberly Svevo-Cianci prepared the first in Belarus history Alternate Report on the Art. 19 of the UN Convention on the Rights of the Child. Supported by CR-Connect, Makhanko reported in front of the UN Committee on the Rights of the Child, coalition advocated relevant Concluding Observations by the Committee, and then, that was easy enough to make voice of civil society truly part of national agenda – National Plan of Action for 2012-2016 adjusted by the Government in April 12, 2012. On March 8, 2017, the Child Abuse chapter of the Human Rights Report'2016 on Belarus by the US Department of State was built on his achievements, and it opens new opportunities to advocate further change.
So, as you know, we're impressed with Ponimanie – tell our readers more, for example, what you're most proud of as a company and what sets you apart from others.
Ponimanie's mission is to build the world friendly for children in a difficult situation based on values of understanding, trust, and responsibility. Since 2000 Ponimanie has been actively elaborating an improved Prevention and Response to Child Abuse with the support of several international, national and foreign donors:
. the first to train interdisciplinary teams to respond to child abuse (2006);
. the first to design Comprehensive Model of Direct Service for abused children (2009), which is partially adjusted in Governmental programs;
. the first to launch in Belarus Child-friendly interviewing room (CAC/Barnahus Model, 2009) and disseminate it around the country (19 CAC in Belarus, 2016);
. the first to launch a unique 7/24 National Children's Line 8-801-100-1611 (2011).
. on January 1, 2012, National Center for Missing and Exploited Children – Belarus was launched under the umbrella of INGO "Ponimanie", and National Center for Support to Family Justice is in the process of being launched.
. International Conferences "Safe Belarus and CIS for Children" are conducted on annual/bi-annual basis since 2010 for 150-250 professionals from Belarus and neighbor Eastern-European, and Northern-European countries, with a total number of participants more than 1000 during the last 6 years. The 7th Conference to be held in 2018.
All mentioned programs work as Programs of INGO "Ponimanie" and are being realized in partnership with other key National, the US, and European Regional and global stakeholders and experts.
Currently, INGO "Ponimanie" is involved in further development and promotion of the United Child Protection Model (Makhanko, 2012) around the country and on the global arena to effectively render service and support to sexually abused children. The public-private partnership, built by INGO "Ponimanie" with a number of state agencies and organizations, allow successful implementation and development of a new system. Ponimanie cooperates with the main national stakeholders, as well as we tightly cooperate with bigger NGO/IGO such as UNICEF, and SOS-Kinderdorf. Ponimanie is represented at the Commission on Juvenile Affairs of the Council of Ministers (National Government). Ponimanie also cooperates with National Commission on Children's Rights and provides Technical Supplements/Alternate Reports to UN Committee on the Rights of the Child on implementation of Art. 19 and related articles of UN Convention on the Rights of the Child in Belarus followed by at least 4 countries of CIS: Kazakhstan, Azerbaijan, Russia, and Moldova.
So, what's next? Any big plans?
In 2006 during the first visit of Mr. Makhanko in the USA within USAID Community Connections Program, he met Dr. Richard M. Ciechanowski, MD Rtd. Dr. Ciechanowski made a seed donation of USD 25 to the Endowment of Ponimanie, and he was very enthusiastic about the establishment of the Endowment. The Endowment of Ponimanie was established then, and now it has to be renewed. This is just one small source of funding for Ponimanie, securing at least rent of its premises with Endowment's interest rates. On the other hand, Ponimanie during the last 18 years become a strong player on international donor market in its programmatic segment. The variety of international and local funding raised allows Ponimanie to become one of the most successful and sustainable child protection non-profits in Belarus and the Eastern-European Region. Also, Mr. Makhanko, as a Founder of Ponimanie, was thinking about the procedure of democratic changes in Ponimanie, substitution of Directors, and Staff by young professionals, target groups, and volunteers. In 2016, he has resigned from Chairman position and 3 years before he has resigned from the position of CEO. Wider Board of Ponimanie, new Chairman, new CEO, are performing fine, and this becomes possible due to smart tools of internal democracy switched-on by Makhanko. Mr. Makhanko is 49, and he is just on the way to the peak of his carrier, coordinating an International Group of NGO in Lithuania and Belarus, as well as Belarusian Child Protection Network CRC19+.
New projects as a sequence of non-limited inspiration gotten by Makhanko during his visit to the Global Entrepreneurship Summit-2016 (Silicon Valley) now are the most actual for him, preparing new global peaceful revolution via building direct access of grassroots non-profits around the world to the top of international individual and corporate donor market.
Pricing:
Training for Frontline Professionals in Prevention and Response to Child Abuse – 8 hours, USD 400/hour + logistics
Lecture for University 2-3th graders in Prevention and Response to Child Abuse – 8 hours, USD 400/hour + logistics
Keynote Speech at the International Conference – USD 10000 + logistics
Contact Info:
Address: Dombrovskaya Street 9, Office 13.2.6, 220140 Minsk, Belarus
Website: www.ponimanie.org
Phone: +375-29-76112-1
Email: office@ponimanie.org
Twitter: @ponimanie.belarus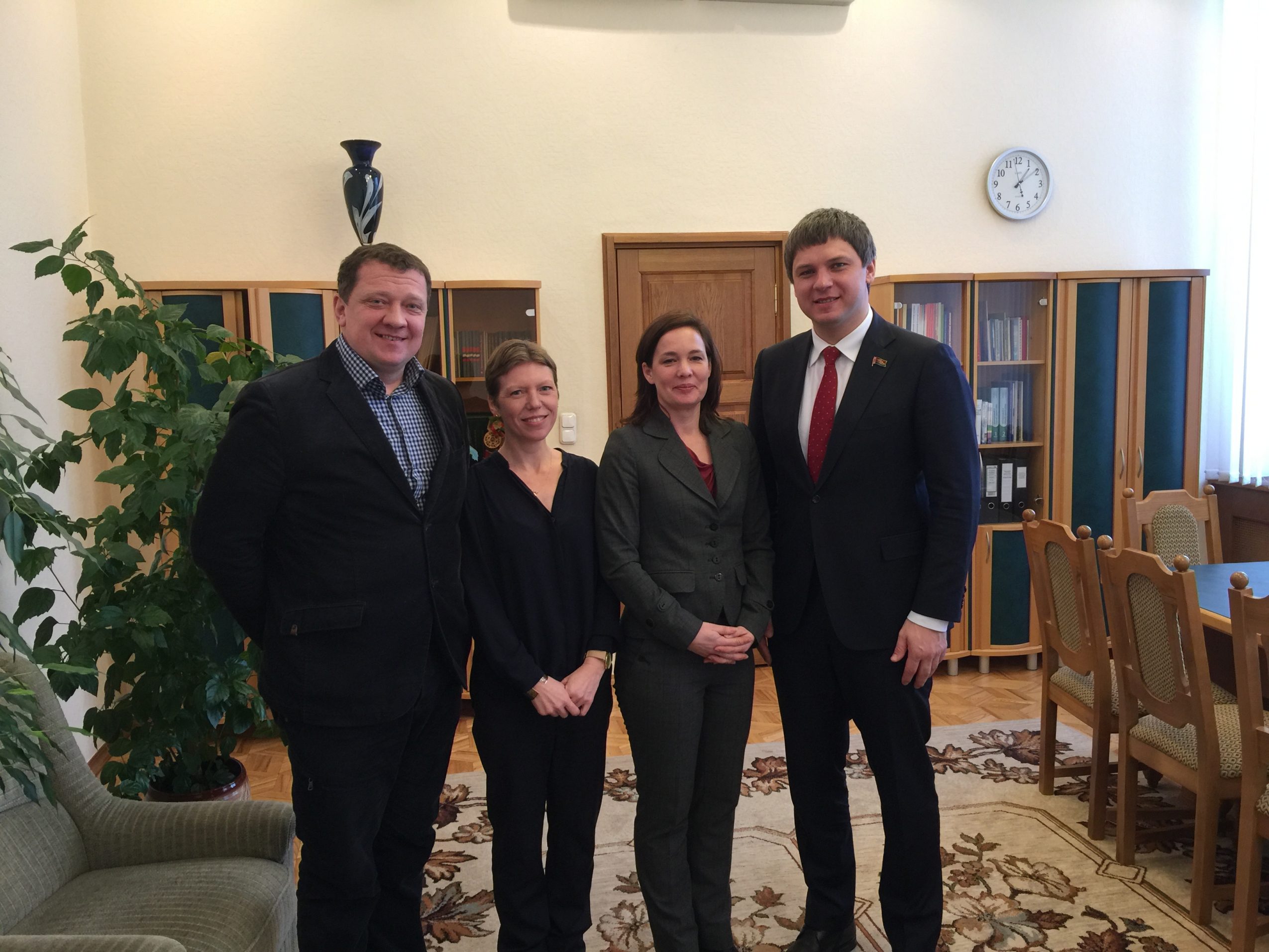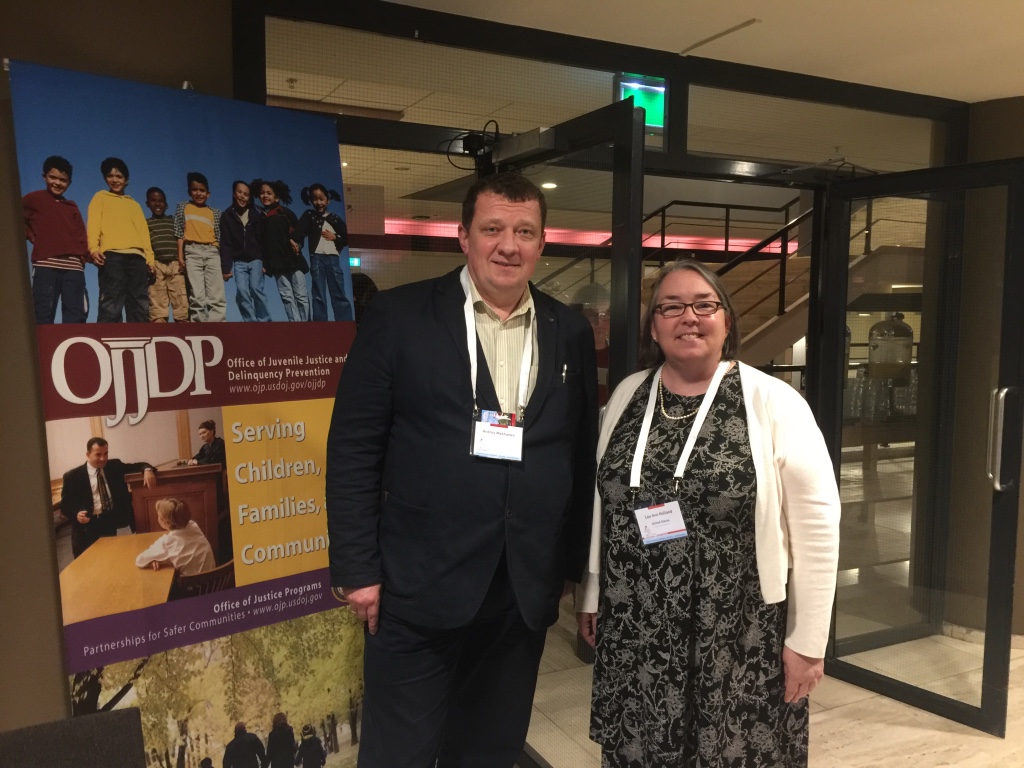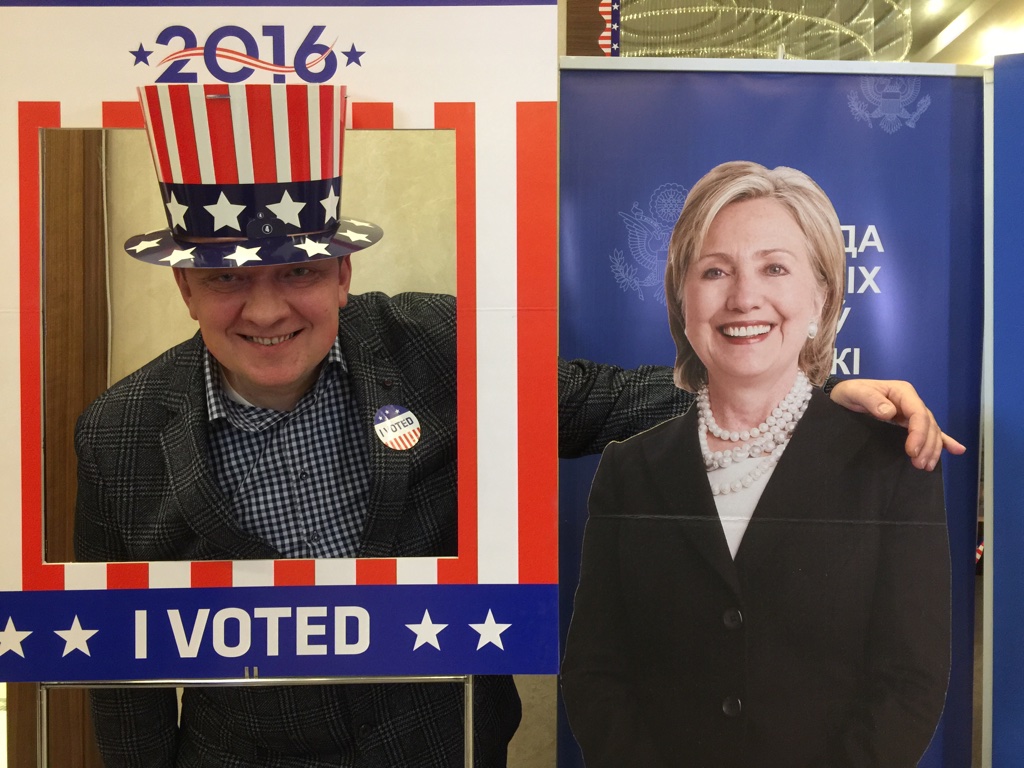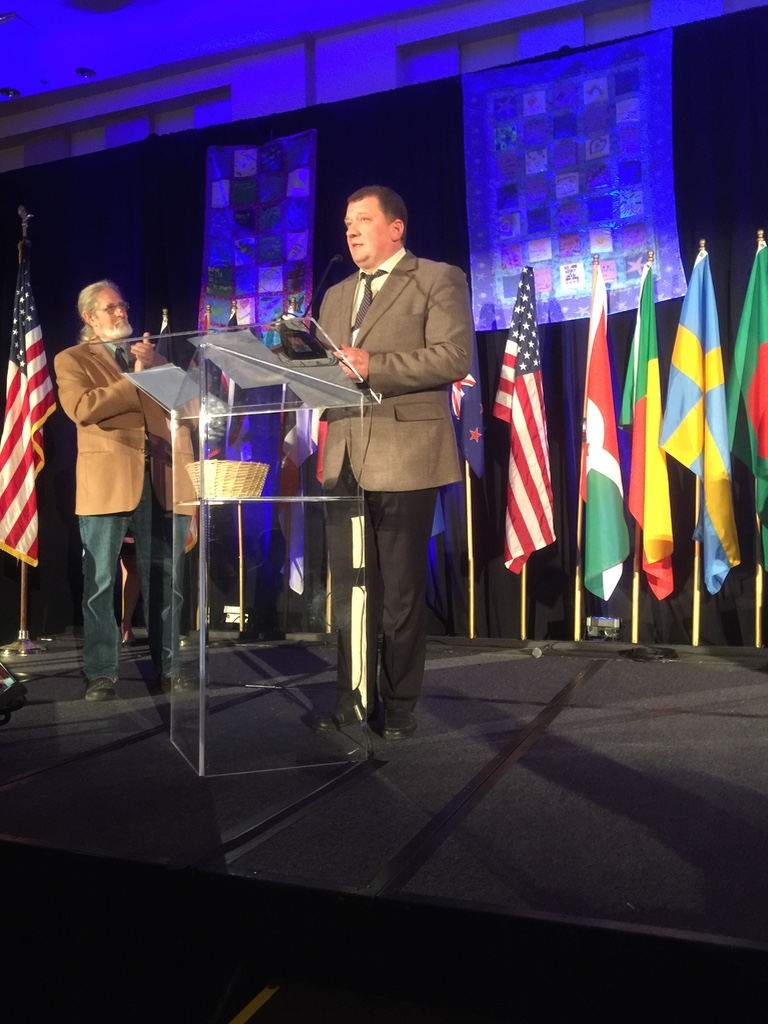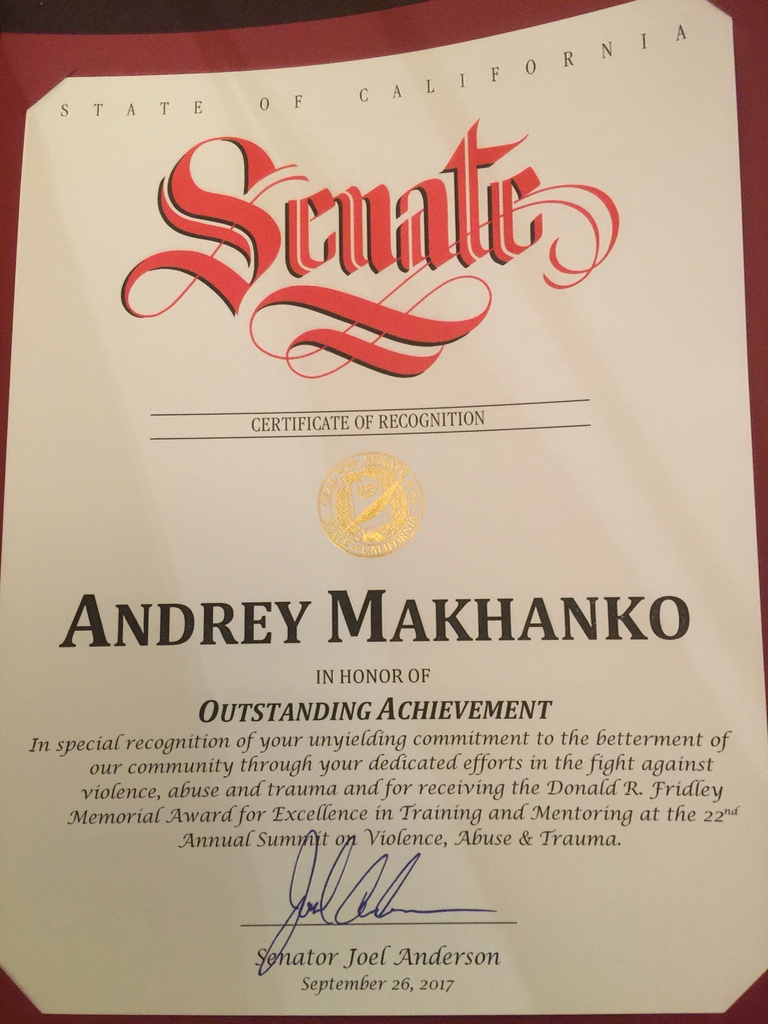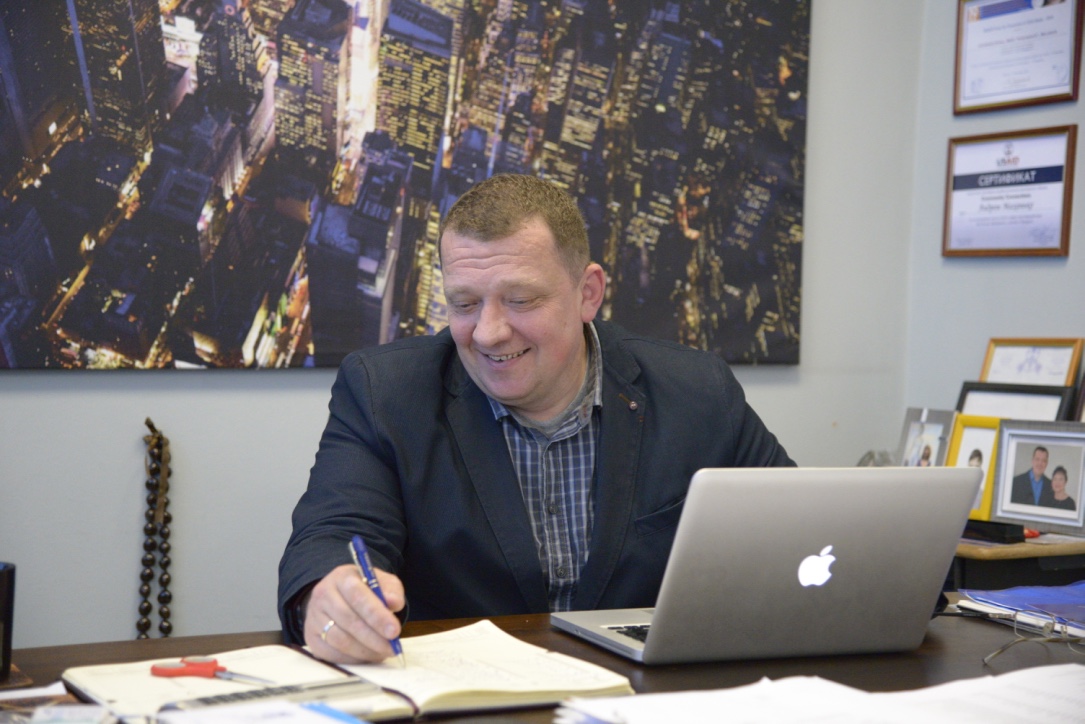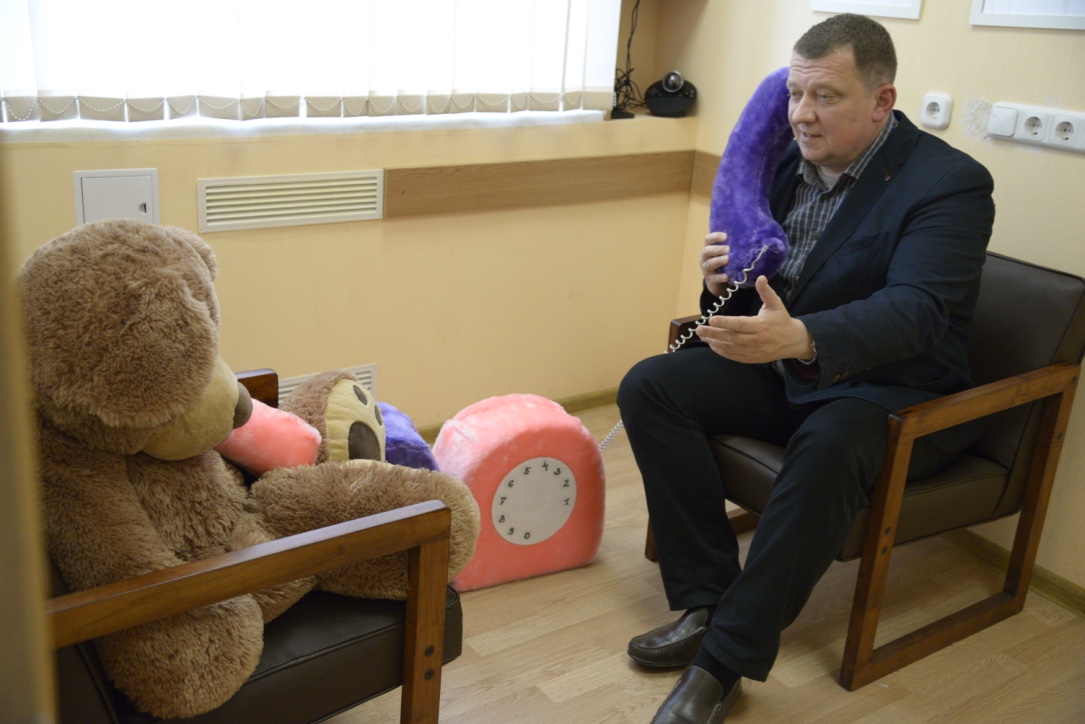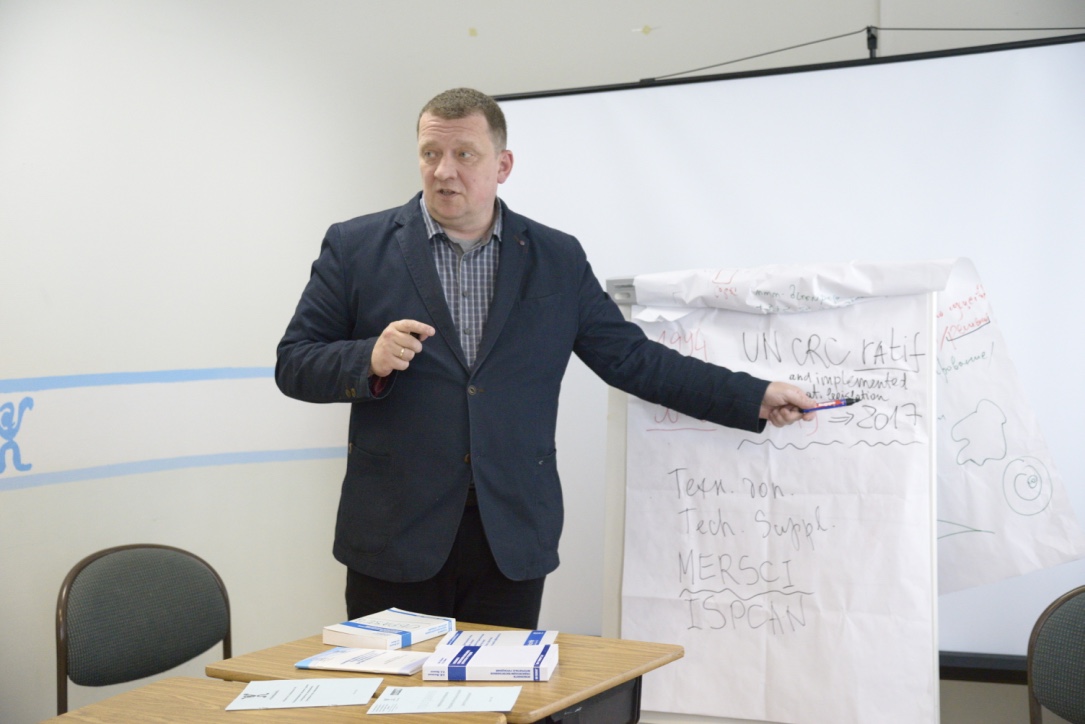 Image Credit:
Mrs. Karina Krasnaya, Photographer, Mr. Yuri Dudinski, US Embassy in Minsk PAS Officer, for the Electoral Night photo with the image of ex-Sen. Clinton
Getting in touch: VoyageChicago is built on recommendations from the community; it's how we uncover hidden gems, so if you know someone who deserves recognition please let us know here.