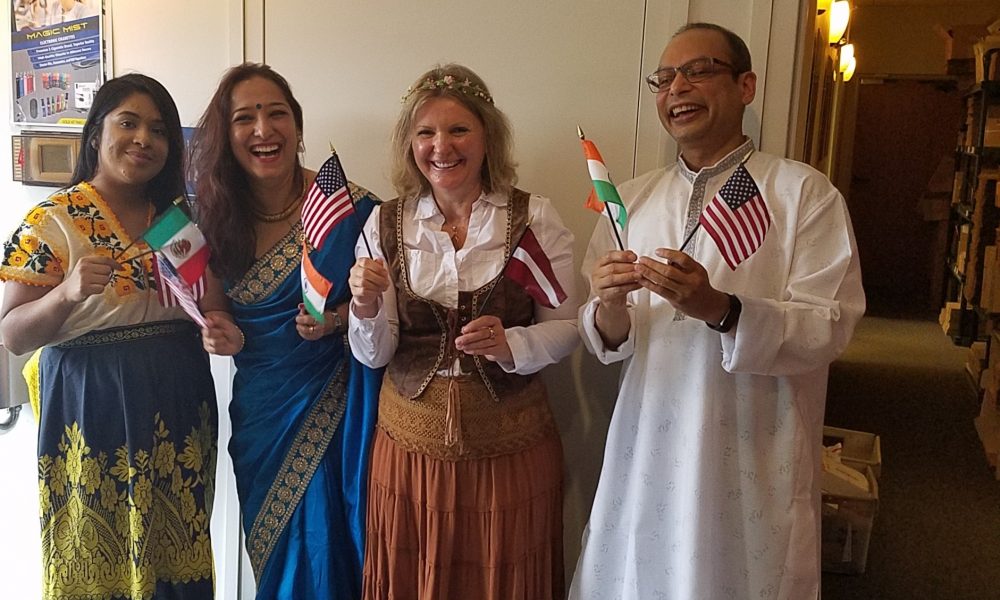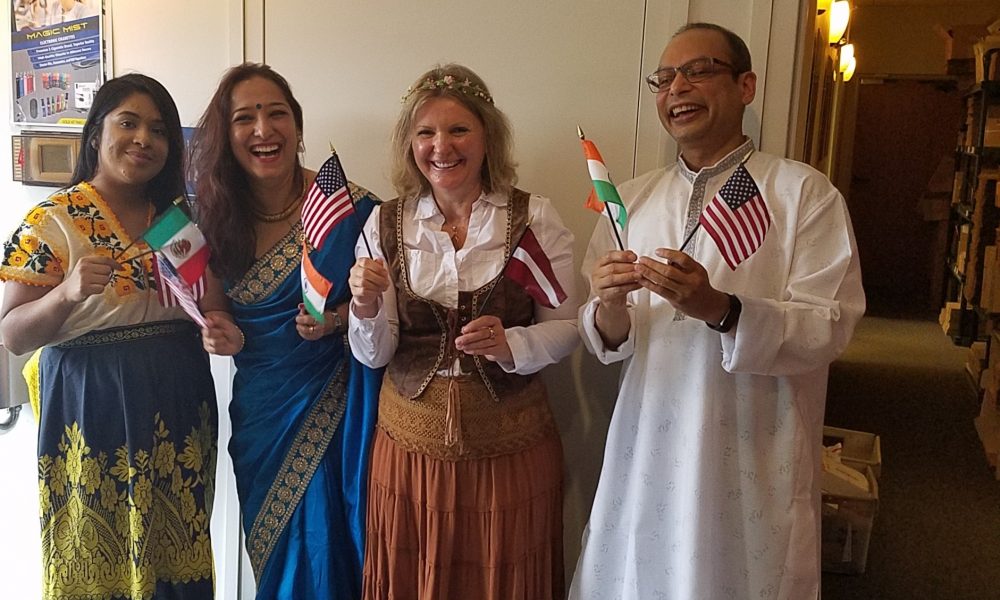 Today we'd like to introduce you to Amit Aggarwal.
Amit, let's start with your story. We'd love to hear how you got started and how the journey has been so far.
Born in a middle-class family in India, I used to often dream that one day I will have a fleet of trucks going around with my name on them. It was weird but I knew that one day I would have my own business. I just didn't know what it would be and how to start one.
I came to US in 1992 with less than 100 dollars in my pocket. I had come for advanced studies and was fortunate to have full scholarship. My first serious effort to launch a startup was when I was 27 years old. With 4 other friends, we started an online business which I am still proud of. However, we couldn't make any money and when one of the big potential deals fell through, I realized that making money in startup and growing a small business is more challenging than I had expected. It was a huge disappointment and I knew I had to learn the skills quickly.
So, I left my 6-figure salary job, had my wife leave her job, sold our house, took out a loan and moved to Chicago with our 2 young kids (3 years and 1 year old) to do MBA. It was a huge risk. All my friends thought I was crazy but I just listened to my heart and nothing else.
While doing my MBA, I tried the 2nd time and failed again. After MBA started my 3rd business and spent a month traveling around India with a friend. We had some initial success but soon shut it down when we realized that that our client partner could not be trusted. Then tried launching a hedge fund but fairly quickly had to shut it down when we lost some of our own money.
I kept looking for ideas, opportunities, and potential good partners. At my place of work, I found a friend who shared the same passion of being an entrepreneur. We got together and after killing numerous ideas, we came up with something. To find potential manufacturers, we went to Electronic Trade Show in Las Vegas. Quickly, we realized that there is too much competition for that business and we will have to think of something else.
That evening, while playing poker in our hotel casino, we saw one guy on our table using an electronic cigarette. My friend got really excited about it and asked all kinds of questions from that guy. That night we had a new idea for our business.
Next day we tried talking to few Electronic Cigarette companies in the Trade show but none of them were interested to work with us since our idea was little unique in that space. Since we really believed in the idea, within few weeks we went to China to find potential manufacturers. We actually made a fool of ourselves there since we didn't have any business plan or even a proper business card by then. Fortunately, one small company agreed to work with us. We paid upfront whatever we could, came back and started working on the website.
My friend's home became our official company address and we started working from his living room. After many long nights, we finally launched the website on July 4th, 2011.
We both were still working full-time in our jobs since we didn't know if the business would be successful at all and both of us had families to sustain.
Gradually as we grew we moved from his living room to the basement in my home. And then we finally moved to an office in a rental building. Now we are the biggest tenants in that building. I am full time working for Magic Mist and have a small team of employees and consultants.
Although it certainly has not been a smooth road, we have been pretty lucky. We are now among the top 10 companies in the electronic cigarette (e-cig) industry and the biggest company in US that sells compatible e-cig products. Success in USA helped us to open our 2nd office in London, UK about 3 years ago. (http://www.themagicmist.co.uk).
Success in Magic mist also enabled me to buy and run a second company, Health Connection, which sells home health products through its site AnActiveLife.com. I believe my Engineering degree from IIT in India and an MBA from the University of Chicago help me to take calculated risks in launching and growing these businesses.
Personally, I could certainly say from my heart that I really love what I do. Hearing comments from customers and how our products have affected their lives is deeply satisfying and rewarding. However, since I have few other goals in life, in the next few years I plan to sell my businesses and purse those dreams before it is too late!!
Great, so let's dig a little deeper into the story – has it been an easy path overall and if not, what were the challenges you've had to overcome?
I don't think any business could become successful without struggles. We just have to be flexible and adaptable to overcome those challenges.
Besides failing 4 times personally in my efforts to successfully start a company, we have had many challenges in growing Magic Mist.
Our first challenge started with product quality and customer feedback. Within 2 months of our launch, we started receiving negative feedback from our customers about product quality and consistency. We tried a few things but they didn't work. I knew that to grow the business we had to quickly find another supplier.
So after exchanging few emails with potential suppliers, I went to China again to find one with better quality control process. One thing I must say is if anybody ever wants to work with a Chinese manufacturer, he/she must physically visit their factory and understand their process, especially Quality Control process. It was a big learning for me as I visited more than 25 factories there and few companies that seemed good in emails didn't even have their own manufacturing.
Again, few large companies refused to work with us as we were not big enough for them.
Finally, out of couple of good suppliers who agreed to work with us we decided to work with one of them and fortunately, that made a big difference in product quality and customer feedback.
However, things were not meant to be smooth for too long. One day a lawyer from California called me on my personal phone threatening me that we must immediately shutdown our business for grossly violating Ecommerce laws and infringement of trademarks. He threatened that if we didn't stop selling few specific products within 48 hours, he will certainly sue us and hung up the phone. It is funny now to think about it but I nearly pissed in my pants. Immediately I talked to my partner and looked for a patent lawyer with ecommerce experience. Luckily, we found one (fairly expensive) who helped us through the whole process. Our legal expenses ran pretty high but we survived. We never got the call from that California lawyer again!!
Assuming that we might need legal help again in future, we did some research, called friends and finally signed up with another lawyer who seemed to fit our needs better.
In the following 2 years, we received 5 more legal notice from our competitors with 'Cease and Desist' Notice. Again, I was fairly nervous on the first one but our new lawyer helped us very professionally. I learnt that in any business legal issues are expected. We just need a good lawyer in the team.
We tried expanding internationally but failed many times until we found a reliable partner in UK who has helped Magic Mist to become decently large in UK now as well.
We tried many times to get into stores; attended few trade shows, met many distributors, hired sales people but after losing lot of money finally decided to quit that channel.
Of course, during the first 2 years, we ran out of funds a few times as working capital is generally higher for an inventory business. So we had to pump in more money from our own pockets but we have certainly recouped many times over that amount now.
Magic Mist – what should we know? What do you guys do best? What sets you apart from the competition?
Magic Mist was the first and now the largest US Company that offers high quality electronic cigarette products compatible with all major brands in the industry.
We started in 2011 and were the first company to sell compatible products for the leading brands. Few other companies tried to copy our business model but could not compete on quality and price. We try to keep our costs low by not spending too much on advertisements and marketing efforts. We invest all our money in product quality and testing, innovation, and providing best customer service.
Our customer service has been rated very high by our customers. We have received feedback from many customers saying that they have never seen a customer service like ours and that we must not be a US company because they have never gotten such great service from any US company for anything.
We are BBB accredited business with an A+ rating and have consistently maintained that rating.
We also proudly believe in union of diversity of traditions and cultures. Currently, we have employees from India, Mexico, and Latvia who are all US citizens now. In the past, we also have had employees who were natives of different countries – Russia, Turkmenistan, Thailand, and Romania.
We try to have fun at the office whenever there is a chance!
What moment in your career do you look back most fondly on?
I can't think of any one specific moment that I feel most proud of.
But I am proud that the company that I started from scratch 6 years ago is now an International company and that it is the largest company in the niche space of compatible electronic cigarettes.
Contact Info:
Getting in touch: VoyageChicago is built on recommendations from the community; it's how we uncover hidden gems, so if you know someone who deserves recognition please let us know here.