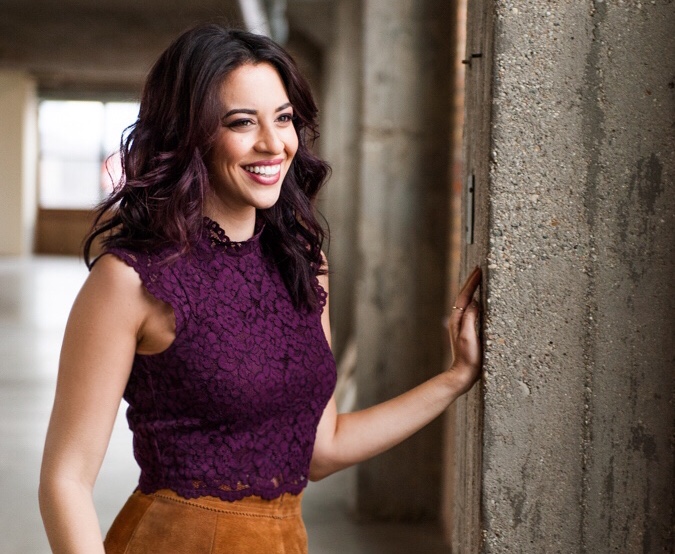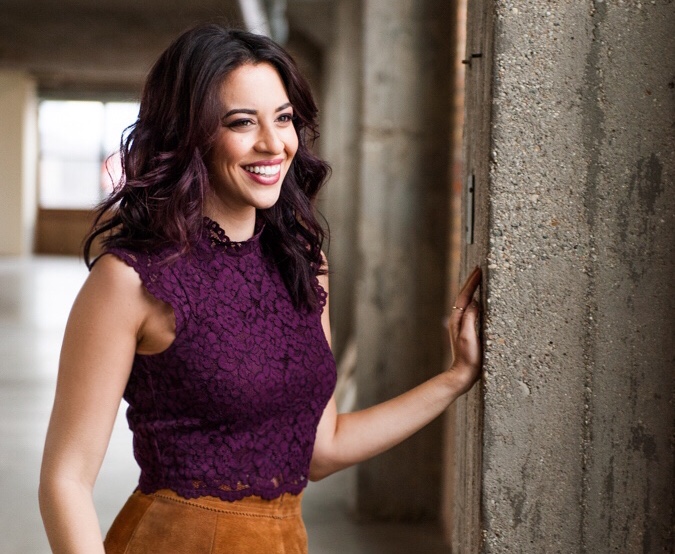 Today we'd like to introduce you to Christine Sciortino.
Christine, let's start with your story. We'd love to hear how you got started and how the journey has been so far.
When I was growing up, I couldn't get my hands off brushes. I recently found a home video of me in a high chair using one of those watercolor palette sets from the craft store, using the brush to spread the paints all over my hand. My mom asks "what are you doing?" and my response is "polishing nails!" I loved oil painting portraits, doing makeup on my friends in the school bathroom (and cutting their hair with craft scissors too, much to the dismay of their parents!), drawing, creating designs on my nails – basically making art all the time. My mom had been a makeup artist in the 1970s and my dad was trained as an illustrator and painter before getting his business degree and so they helped foster those interests. By the time I was growing up, my mother had left makeup artistry and moved into producing for television commercials. I would go visit her on set and just felt totally comfortable there – like I belonged on set! Going to film school seemed like the natural step, so I attended New York University where I created a concentration focusing on film design and art theory. Since I learned makeup from my mom, I was hired by MAC Cosmetics and I studied Special Effects Makeup with artist Rob Benevides at NYU who was a great mentor to me. All my peers wanted me to do makeup on their student's films and I was invigorated.
In 2013, I moved back from New York to my hometown of Chicago and attended Cosmetology School at Pivot Point Academy to improve my skills with hair and get my Cosmetology License. From there, I was equipped to get into the film industry in Chicago and since then I've been working in hair and makeup full time. I've had the opportunity work on some awesome film and television projects such as NBC's "Chicago Fire," Amazon's "Philip K. Dick's Electric Dreams," and Rupert Wyatt's sci-fi film "Captive State," plus really cool independent films that have screened at Sundance Film Festival, Cannes Film Festival, and Chicago International Film Festival. I am now a Journeyman Member with the IATSE Motion Picture Studio Mechanics Union, Local #476 and an educator in the school of Cinema and Television Arts at Columbia College Chicago. When I can, I try to squeeze in theater work and have had the pleasure of makeup designing and consulting at theaters such as The Goodman Theatre, Theater Wit, and the Chicago College of Performing Arts at Roosevelt University. This winter, I'll have been doing makeup professionally for 12 years!
Has it been a smooth road?
I wish I could say this job is easy! We work long hours, almost always on our feet, and often outside in any type of weather. I've had some terrible jobs where I was freezing or makeup was ruined by a storm. But even when my body was aching, I have never doubted this path. I think the work we do as filmmakers are important.
I have definitely experienced some obstacles, especially moving back to Chicago after starting my career in New York, I had a hard time meeting people and it took a while to break into the industry and to get into the Union. Luckily I had some incredible women in my corner who started inviting me to network events, asking me to assist them or to fill in for them on jobs they were not available for. I'm still deeply grateful.
Women have the stereotype of being "catty." It's not right. Often times it isn't that way or at least doesn't have to be that way. There should be no room for competition. If we help other women grow, we all grow. Echo each other. Hire each other. Build each other up.
I've experienced sexism and sexual harassment on set. Film sets require a lot of manual labor and often those jobs are filled by men. In a study published by IndieWire conducted by the Center for the Study of Women in Television and Film, women comprised 9% of directors and 6% of cinematographers for the 250 highest grossing films of 2015. Many statistics list women accounting for only 20% of film crews across all positions. We are seriously outnumbered. I've walked into countless jobs and been the only woman there. I used to see myself get interrupted or get "picked on" more than crew members in situations like that. Often the men who are acting that way don't even realize they are doing it – it's cultural sometimes. They do not even realize it's hard for them to take women seriously. That's not right either. So, I have learned a lot about sticking up for myself and claiming my own space. It's scary to hold your own on a payment issue or to speak up about sexual harassment. Women are filled with the fear of being "bitchy," "crazy," or "hard to work with."
After crying all night, one time after reporting sexual harassment from an actor on set, I finally decided I shouldn't care. The next day three other women on the set came up to me and thanked me for reporting him. People can think I'm bitchy for that if they want to. Because there are enough people who respect what I did and have hired me since.
So, hold your own. Ask for that raise you think you deserve. If you are interrupted, say you are not finished. Be respectful but don't worry what other people think if you believe you're doing what is right. We are here to do a job and women are just as capable as men of doing those jobs but we have to believe in ourselves. Sometimes I see my female students using "up speak" (turning the vocal pattern at ends of statements up like questions), moving "out of the way" if they see a man come towards the monitor, or asking for things they need in emails too politely like "That would be so lovely if you wouldn't mind sending those documents whenever you have the change, thank you so, so much!" All these behavior make the woman seem as though she doubts yourself. I can't stress this enough – you cannot show that self-doubt. It is okay to claim your space and to express certainty in your sentences. I started writing emails thinking "How would my dad say this?" (he's an executive at a huge company). That mindset has helped me a lot in being direct, appearing confident in a business setting, and I think really advanced my career. If you need those documents now, you need those documents now!! Just go for it! Women need to support one another and also support ourselves.
So, as you know, we're impressed with CMSMakeupArt, Inc. – tell our readers more, for example, what you're most proud of as a company and what sets you apart from others.
It seems like everywhere you look there are new makeup artists popping up on Instagram, YouTube, and blogs. Everyone's working style is different and everyone's specializations are different. The beauty aspect wasn't really what drew me to makeup – it was the desire to tell stories. When designing makeup for a film, I am very methodical in my planning and research process. I go from the script first. I read it a couple of times and learn what I can about those characters then break it down in a chart based on where and when the scene is taking place. Then I meet with the director, and sometimes writer, followed by a conversation with the actors. We discuss how that character presents themselves when they wake up in the morning, or maybe an outside circumstance they're going through – like an illness or a crisis. You aren't always making people beautiful. You may make someone dirty or bloody, but you're serving that narrative. Film is worldwide and film is lasting. If we showcase the truth in humans' stories, we raise awareness of differences around us and ultimately bring people together. I pride myself on bringing those stories to life in as realistic a way as possible. To that same end, I strive to specialize in being able to work with all skin tones, all age ranges, and all gender identities. I think that's incredibly important for a makeup artist. If you want to tell stories, you have to find the value in telling ALL stories. We need more representation in the media and because the makeup artist is the person bringing the characters to life, they are really a pivotal factor in how the stories are told.
In 2015, I created the Cinema Makeup and Makeup Effects curriculum in the department of Cinema and Television Arts at Columbia College where I now teach the program and guide my students as they work on the thesis films of their peers. We focus on these same principals of visual storytelling. Some of the most satisfying moments to me are when students from other departments such as Directing or Cinematography come up to me and say things like "so you really wouldn't have a move without the makeup artist making that guy look like a vampire" or "what's the best way to communicate with my makeup artist if I was something to look a different color? I never realized how much power they have to influence the look of the film." It makes me confident that we are better conscious of integrating character design into the process for the next generation of filmmakers and it's so exciting!
Are there any apps, books, podcasts or other resources that you've benefited from using?
I am a huge proponent of educating yourself! There are some amazing artists on YouTube and Instagram, but there also are some techniques that may not be professional, safe, or sanitary. It's hard to know exactly what you're getting when you watch a video online. Instead, I recommend books written by established makeup artists. Some of my favorites include "The Makeup Artist's Handbook" by Gretchen Davis and Mindy Hall, "Face Paint; The Story of Makeup" by Lisa Eldridge, Bobbi Brown's texts are great, Kevyn Aucoin's books are legendary and filled with gorgeous looks to try at home, and Dick Smith's "Do-It-Yourself Monster Makeup" is an SFX makeup classic!
Contact Info: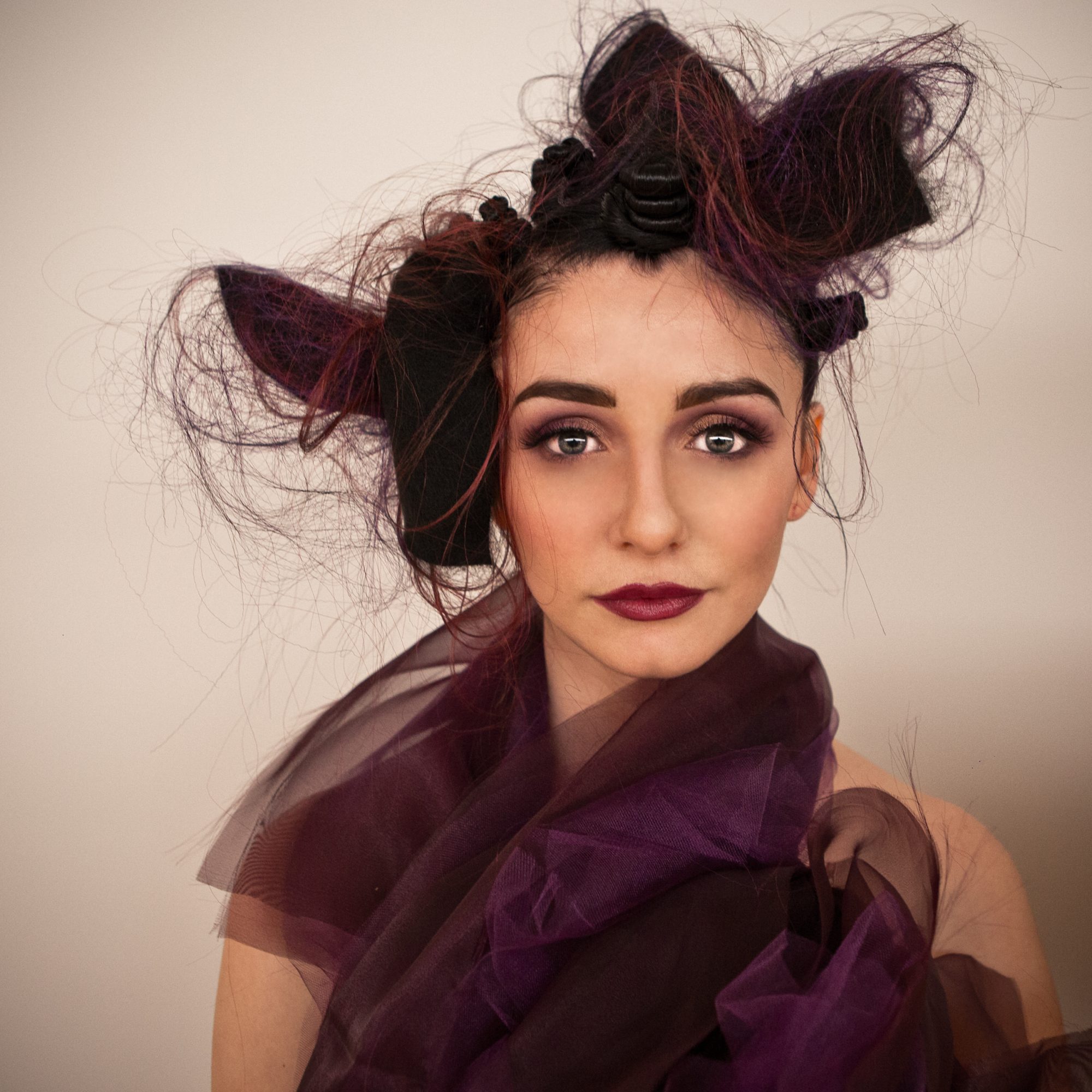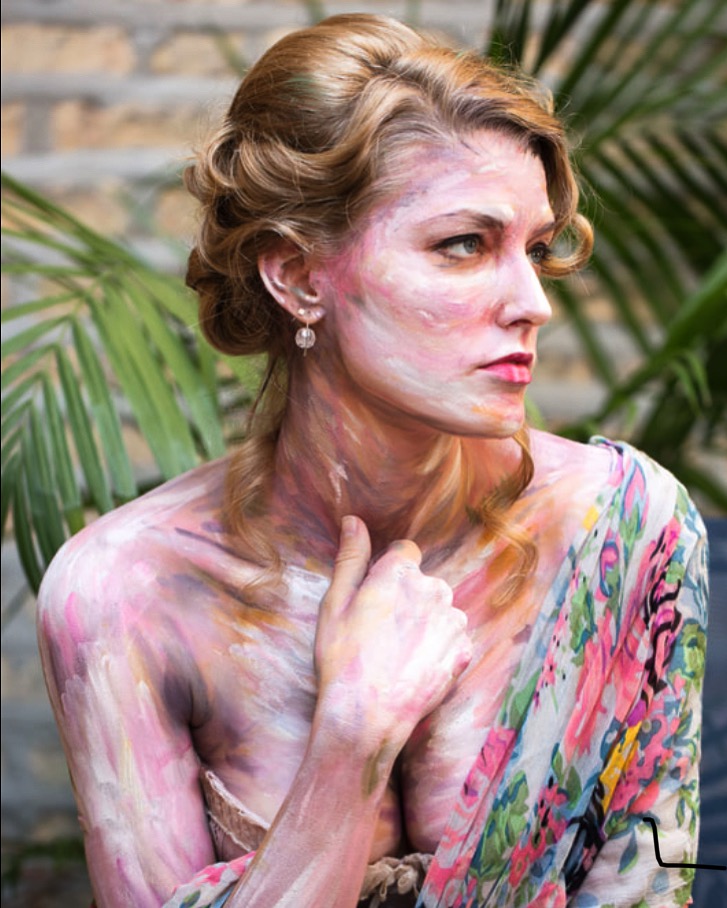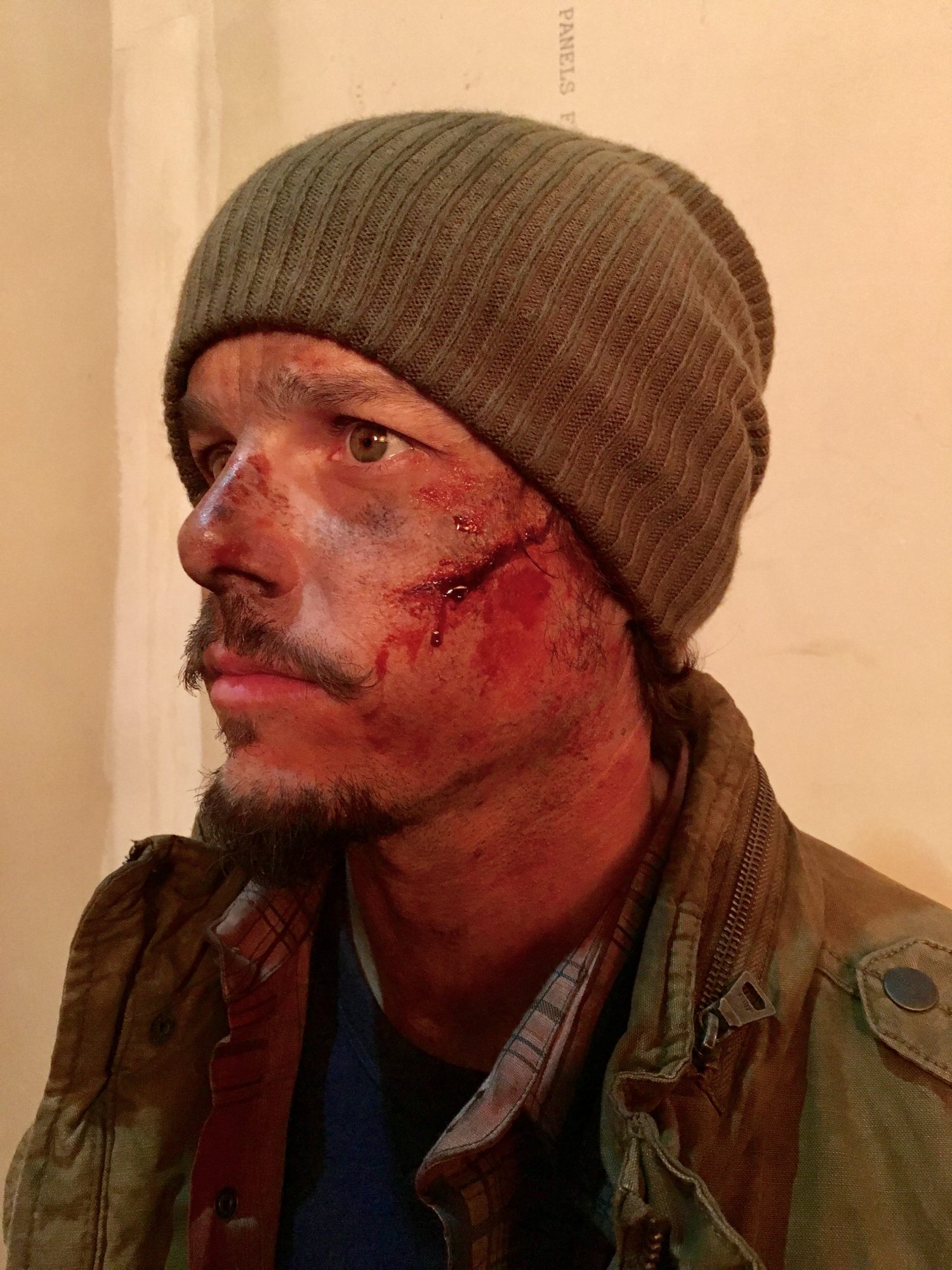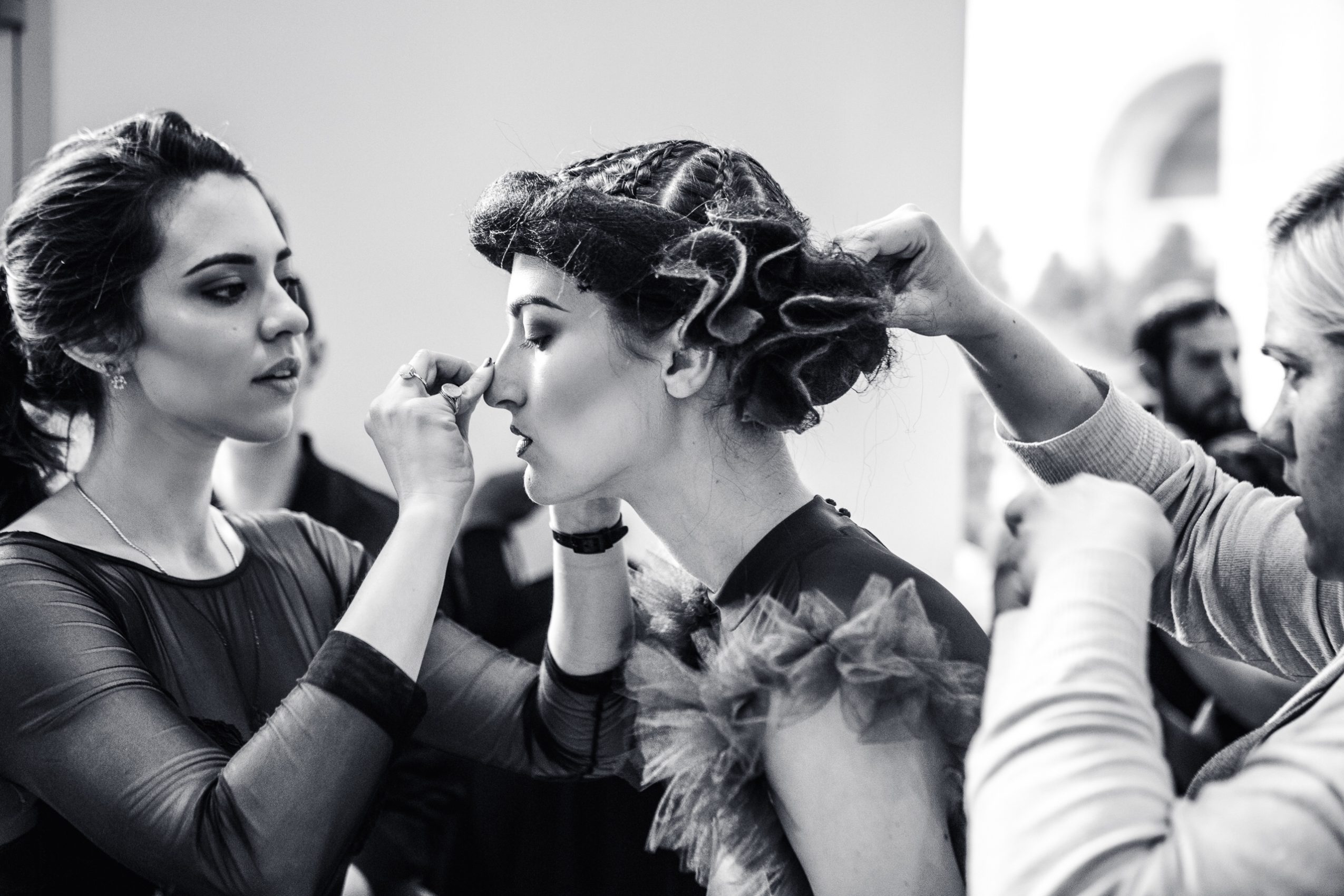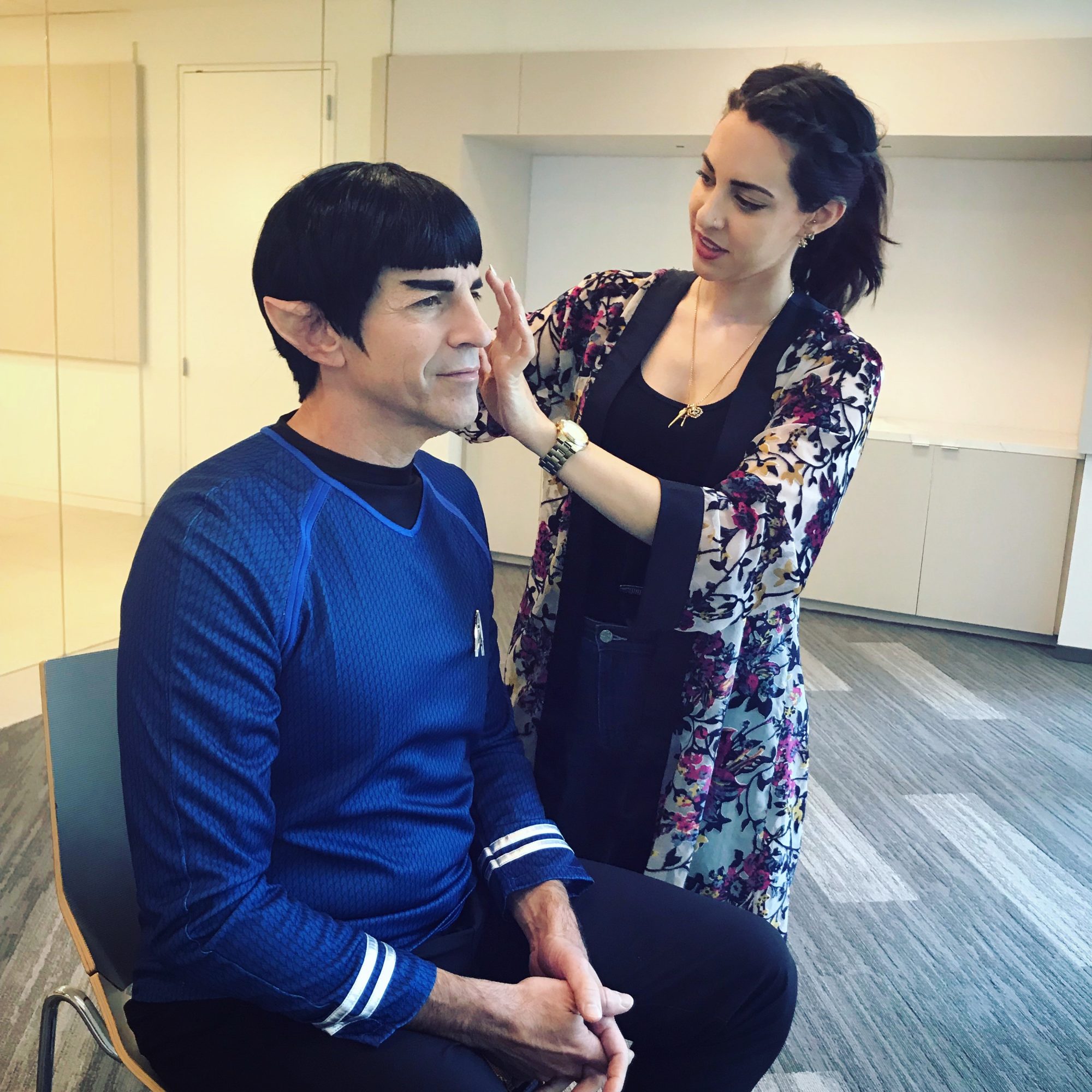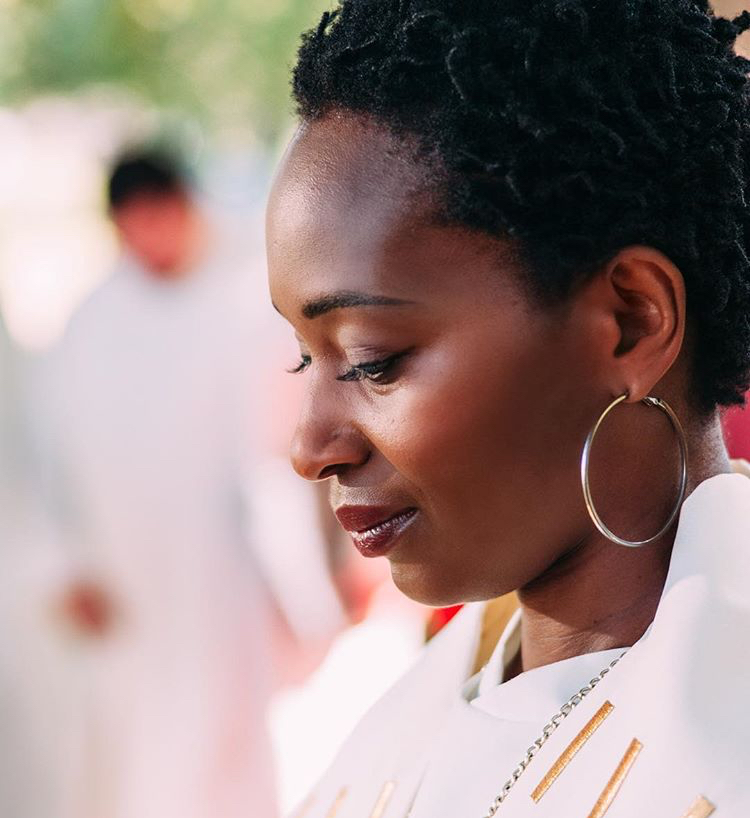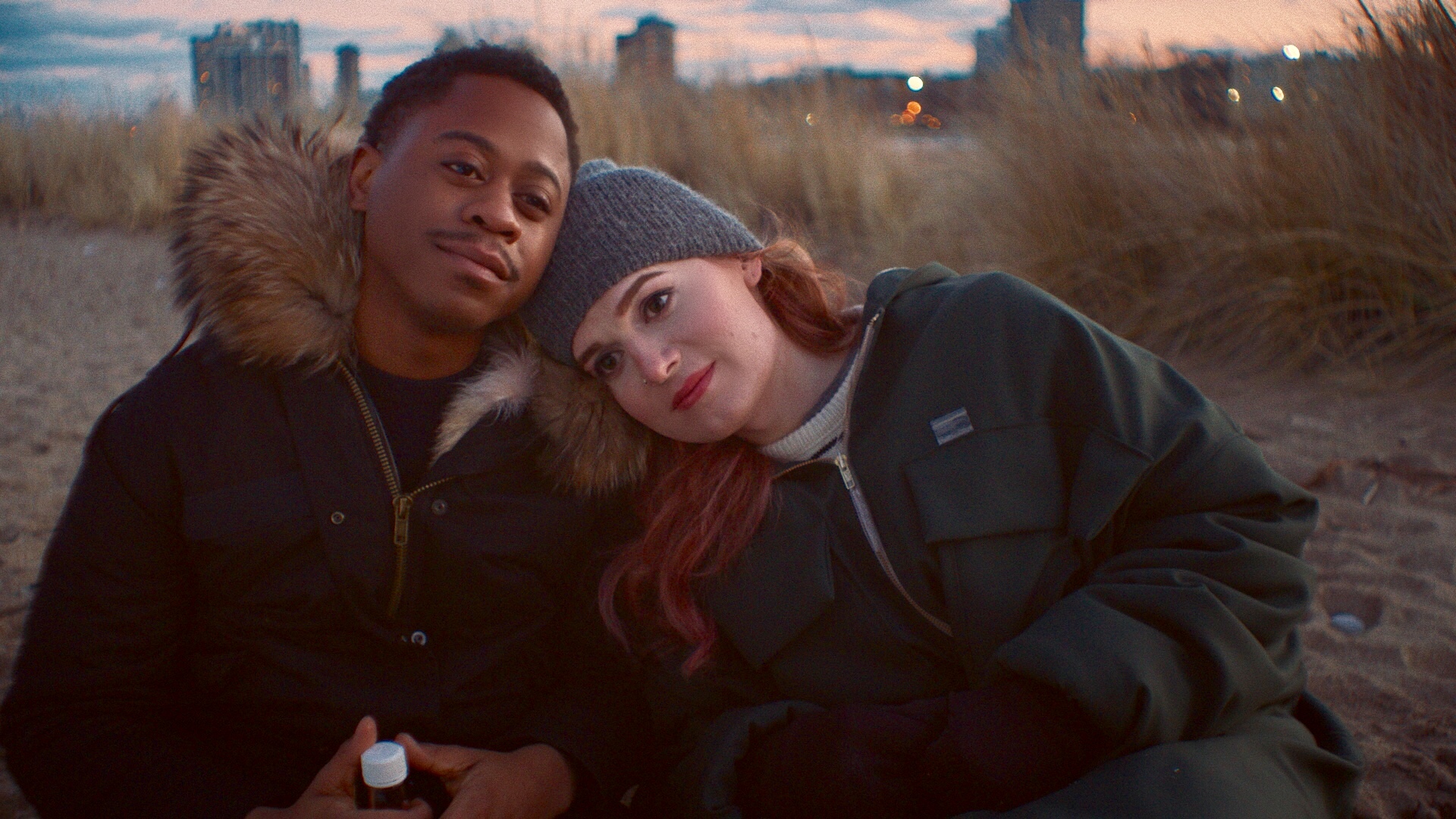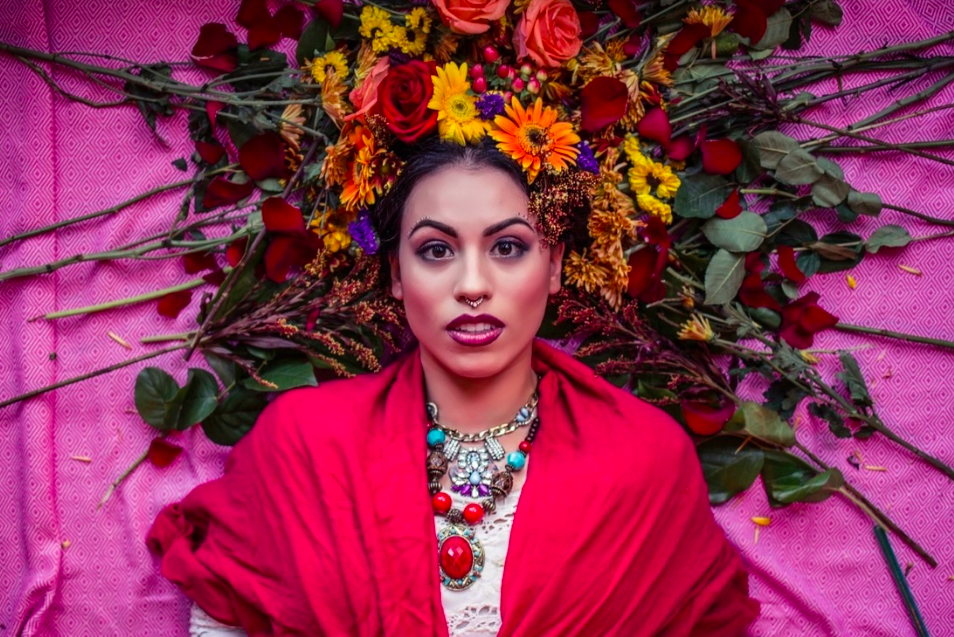 Image Credit:
Ryan Bourque, Andrew Kjos, Greg Stephen Reigh, Chris Rejano, David Leep
Getting in touch: VoyageChicago is built on recommendations from the community; it's how we uncover hidden gems, so if you know someone who deserves recognition please let us know here.