Today we'd like to introduce you to Sandy Lee.
Thanks for sharing your story with us Sandy. So, let's start at the beginning and we can move on from there.
Heyyy!! I was born and raised in the Chicago suburbs and definitely a Midwest girl. Don't let the valley girl sound fool you, my love for fried potatoes and our majestic skyscrapers runs deep! I have lived in the city for 8 years and love it so much. There is so much to experience here!
A few years ago, I felt like something was missing. I am very lucky in that I have a career, I have amazing friends, and a family that is always there for me. It hit me, I didn't really know who I was. I decided to challenge myself to go outside of my comfort zone. I signed up for classes to learn new things via Dabble and Mac & Cheese Productions. I met new people through Meetup and made new friends while out on first dates. I pushed myself to karaoke in front of strangers, learned calligraphy, cried on every type of CTA, tested whether or not I hate running (I still love/hate it), found a love for comic books, started yoga, thrown knives, became a foodie, presented an Ignite talk teaching others how to time travel, and signed up for Feminine Comique (FemCom) which is a standup class geared for women. My new friends, I met through Fear Experiment (a program where you learn an art form – for me, dance – with strangers and perform at Park West) all took FemCom and loved it. So, I signed up and had my first class in January 2017.
There was so much freedom from sharing my thoughts and feelings, creatively, in a way that I never had before. I was drinking with new friends from my first level FemCom class. I wished there was a place where women could organize and attend open mics together. The open mic scene can be intimidating for newcomers, especially for women. I went home that night and put together my first Facebook group: Taco Takeover. [Hint: taco is slang, you can look it up if you need to… I'll wait right here.] In little over a year, Taco Takeover has grown to a supportive community with over 240 members. I put together my first standup showcase on March 31, 2018, at the Crowd Theater which featured an all-female lineup, sponsored in part by Seoul Taco, and it sold out!! Taco Takeover Tuesday at Shakers on Clark debuted in April 2018 and is a monthly stand-up showcase and open mic. There is still room for more women-led shows and all-women showcases. The showcase highlights women's voices and the open mic is open to everyone. Taco Takeover Tuesday is usually held the last Tuesday of the month.
Has it been a smooth road?
Definitely not. I feel extremely lucky to be able to spend the time and energy to challenge myself to explore and discover who I am. I still have a full-time job and an active social life while pursuing self-discovery and standup comedy. I am still figuring out who I am. It is an ongoing process filled with tears, sleep deprivation, and feeling lost. I am still letting go of the person others want or expect me to be. I've lost friends. I've experienced failure. I've felt like an impostor. I still have no idea what I'm doing. Who knows how many self-help books I have read?! How many articles and podcasts have I googled?! How many hours have I spent talking it out with friends and family and strangers/Uber drivers/anyone that crossed my path?! I'm still here. I'm still figuring it all out. I'm not perfect and I still make mistakes. I'm still learning. I'm doing my best.
Once you start your journey, amazing people will pop up out of nowhere to support and challenge you to become your highest self. Everyone and everything is a teacher. Learn what you like and don't like. Surround yourself with people that bring out the best you. Push yourself outside of your comfort zone but you don't have to become someone else. You do you. Keep doing the things that make you happy… even if no one else understands it.
So let's switch gears a bit and go into your business story. Tell us more about the business.
There aren't that many Asian Americans in the media. I fulfill some stereotypes, but I am more than a stereotype. I've become friends with people who have never known or been friends with an Asian American. Our voices aren't heard and our stories aren't told… yet. There are a lot of misconceptions about Asian American character, personalities, and even physical attributes. We aren't all doctors or lawyers or accountants (well, I am… oops! this is a bad example haha) but I'm bad at mental math. I don't need colorful neon hair streaks to be rebellious. I'm not a model minority. I'm a multi-faceted person. I am smart, ditzy, rebellious, shy, loud, demure, athletic, nerdy, a leader, a follower, sexy, gross, and there is still more you don't know about me. There is a lot about me that I am still learning! I can be some or all those things all on the same day. I don't fit into a label. Asians aren't all the same. More and more shows and movies are coming out that more accurately depict the Asian American experience. I want to share my personal story as a Korean American woman through my standup. I don't represent all Asians or Asian Americans, just me. Are you ready for the #asianglowup?
Do you have any advice for finding a mentor or networking in general? What has worked well for you?
I am surrounded by mentors. Jonathan Pritchard (Mind Reader / Consultant) constantly challenges minds. Gina Marotta (Genius Guru) always has amazing insight about careers. Shanna Shrum (Life of the Party) is constantly creating impactful content and provides creative coaching. I am surrounded by so many beautiful friends that are not only supportive but also pursuing innovative creative projects. I am really inspired by James Altucher and Austin Kleon.
Networking. I am not a huge fan… sometimes, I feel like it is fake. I learned a trick though… I always go into meeting someone new with a challenge to myself. I am a naturally curious person. My secret challenge: this new person has something to teach or tell you… so I need to pay attention, ask questions, and listen.
Contact Info: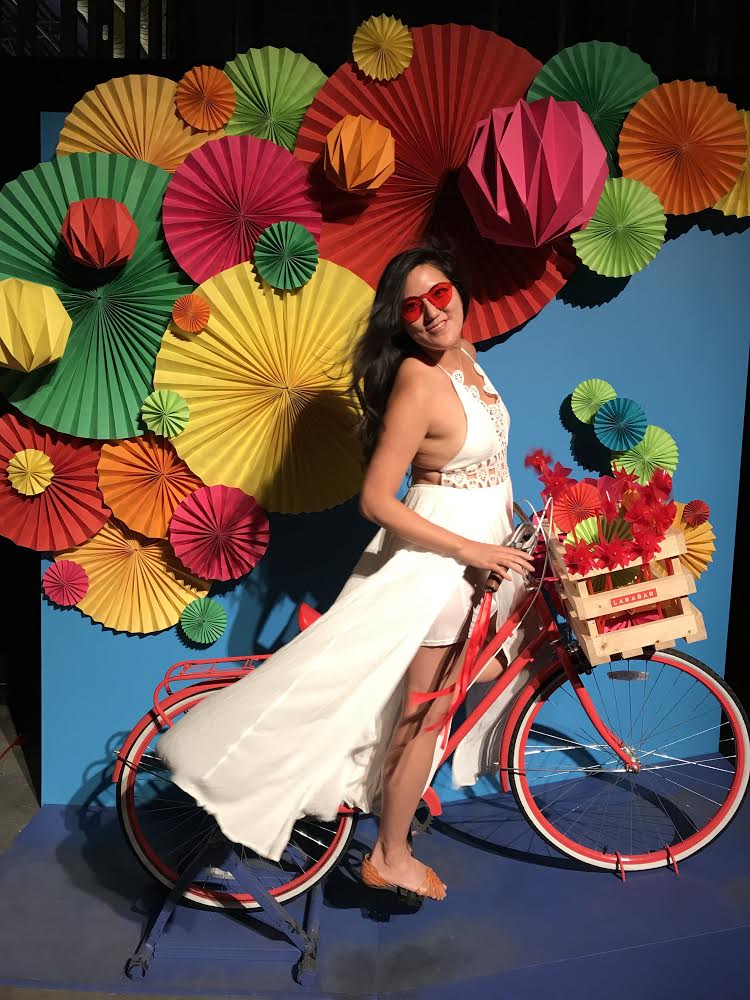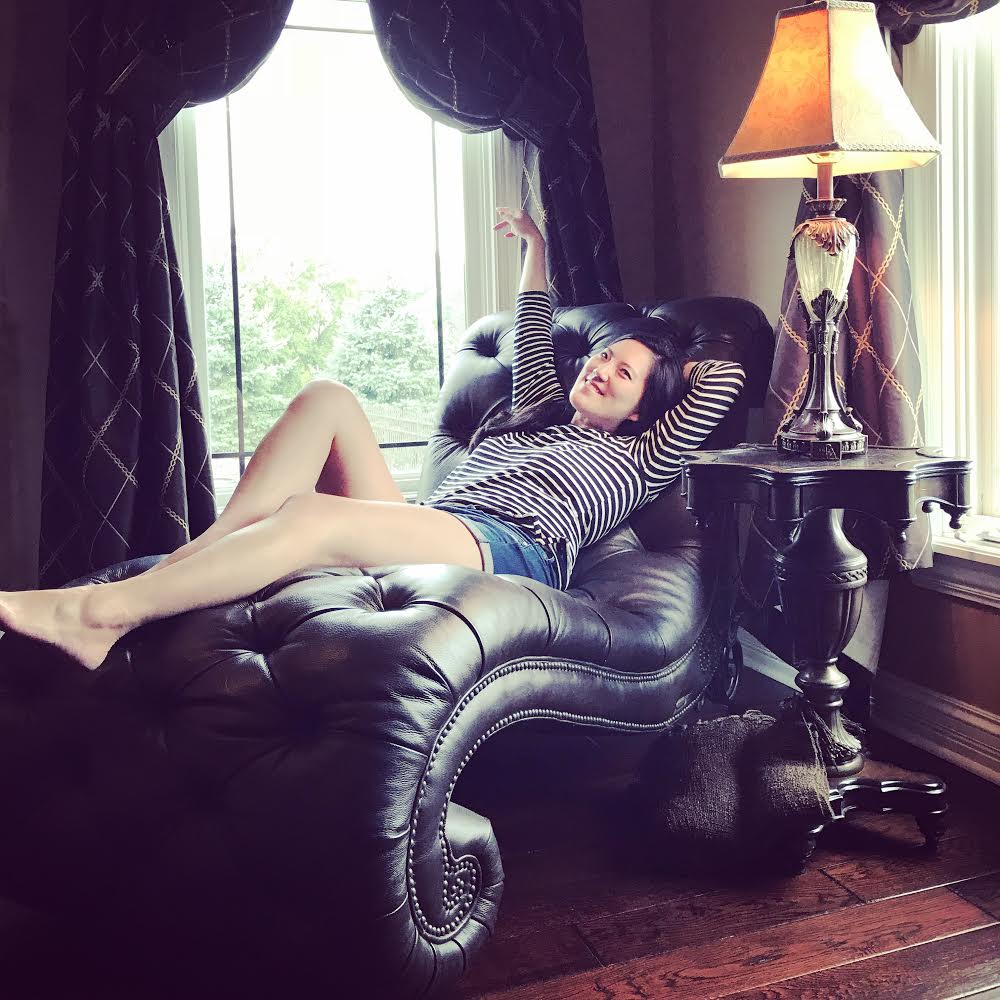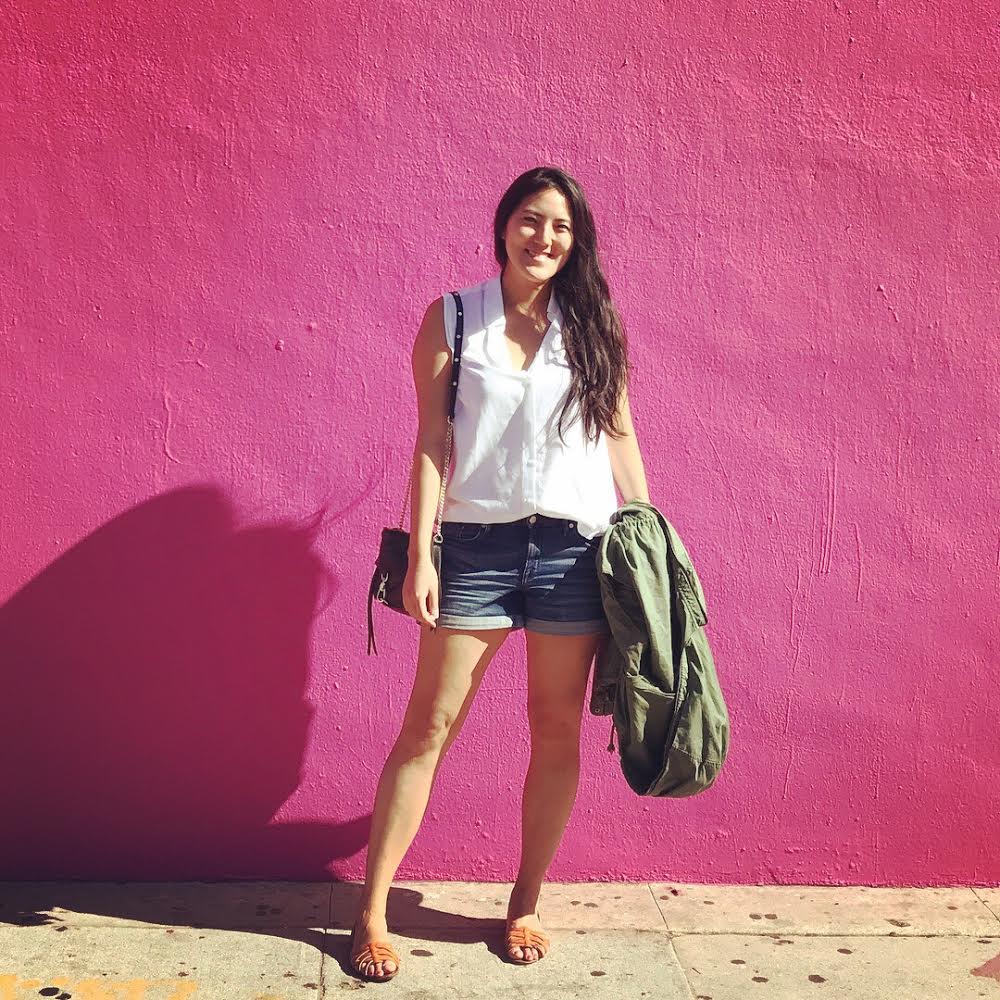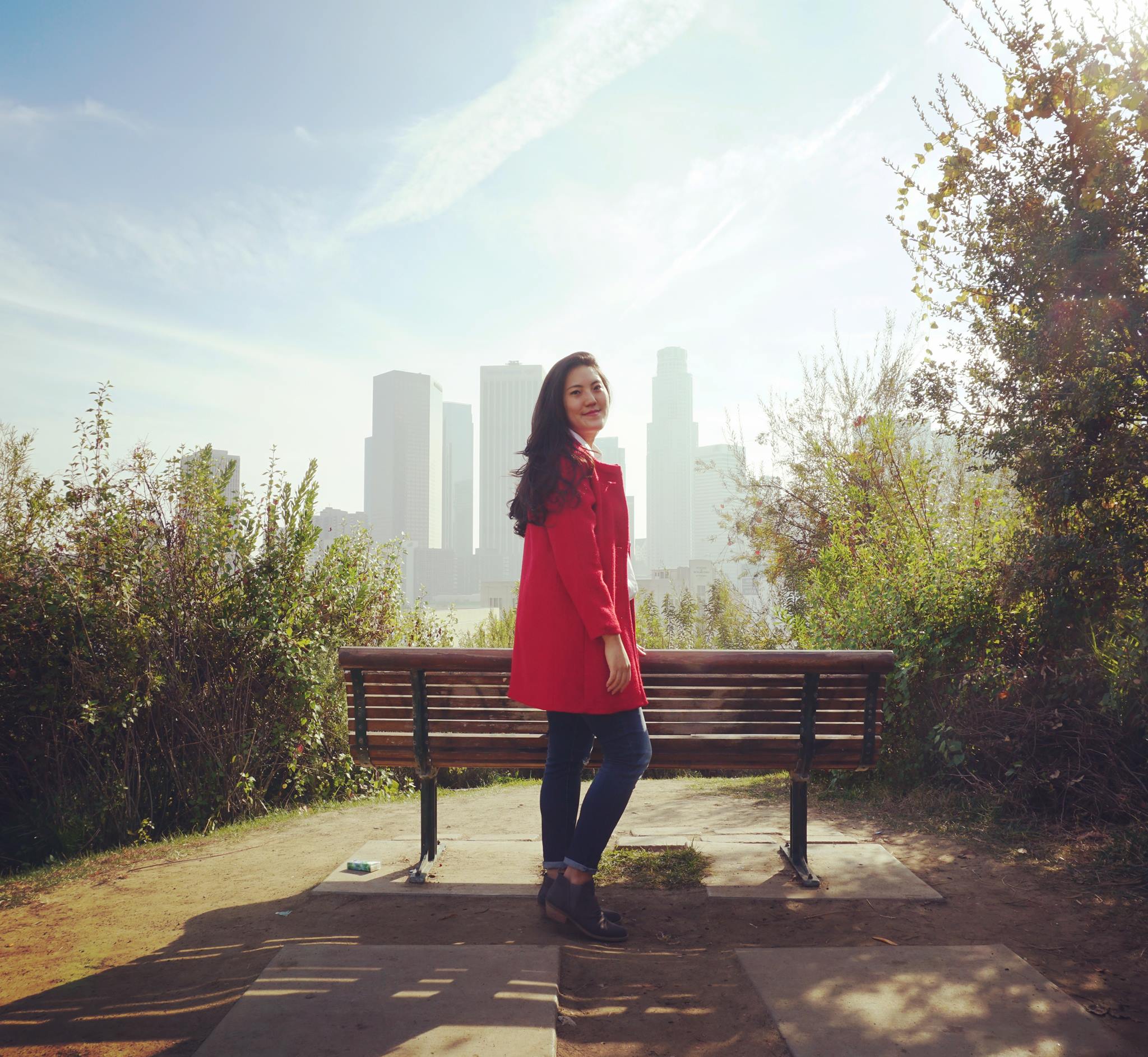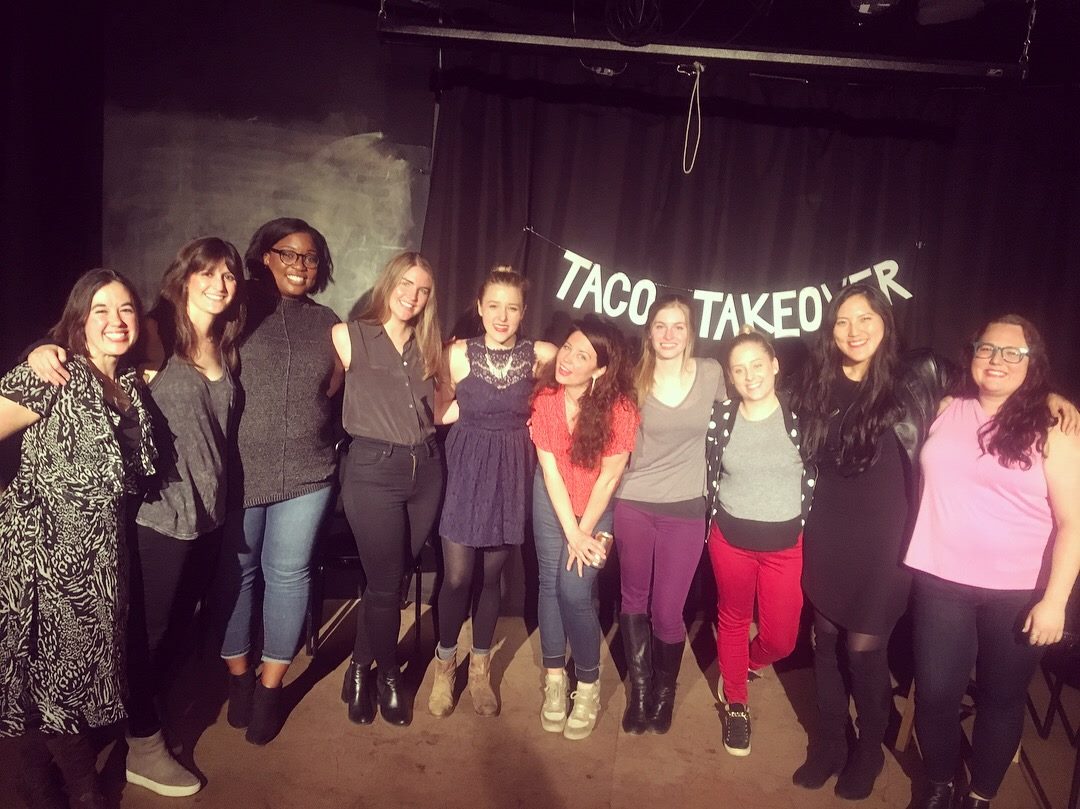 Image Credit:
Sandy Lee
Getting in touch: VoyageChicago is built on recommendations from the community; it's how we uncover hidden gems, so if you know someone who deserves recognition please let us know here.