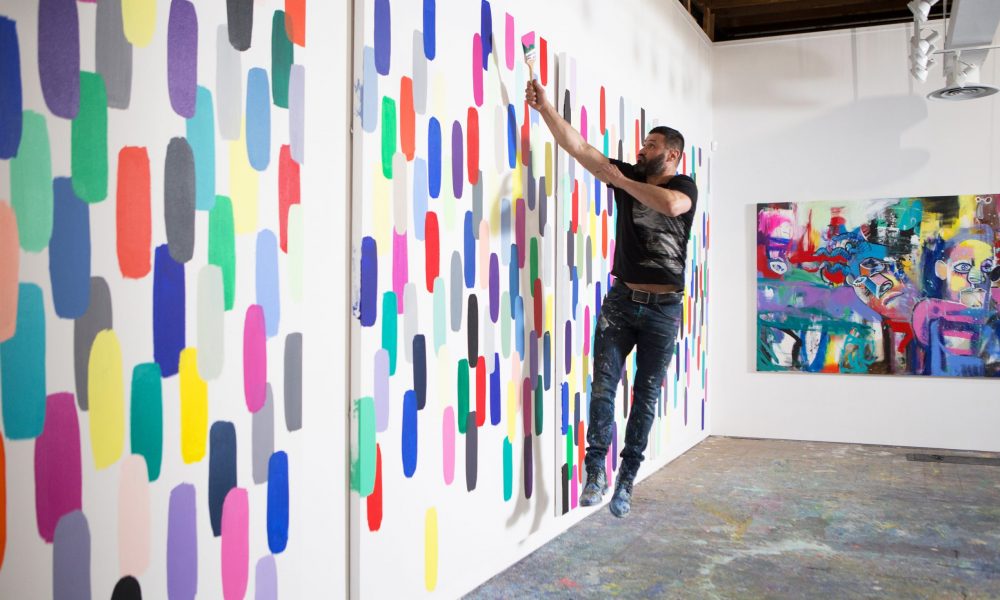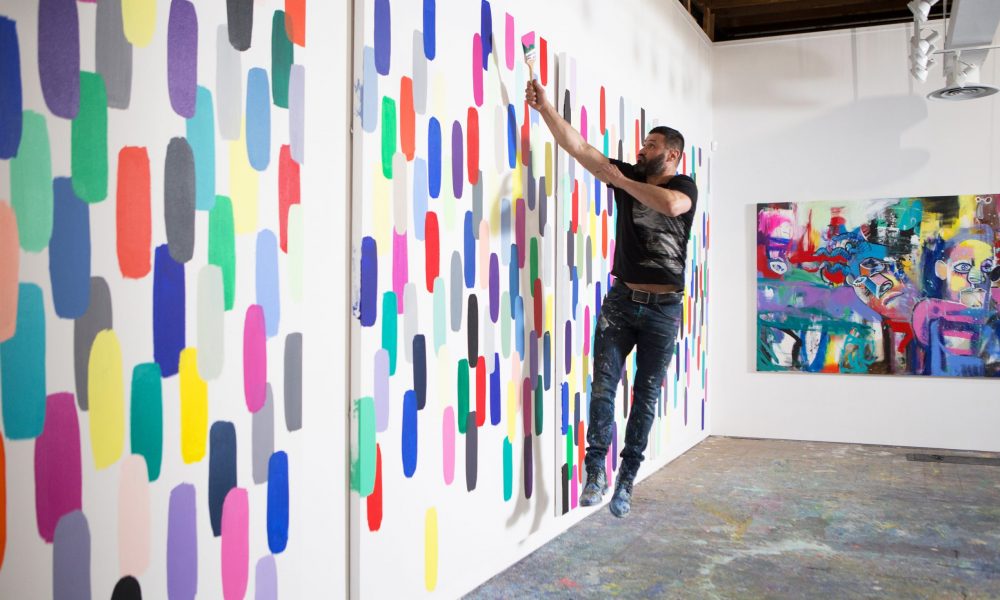 Today we'd like to introduce you to Peter Triantos, the dynamic contemporary abstract artist, who is making waves worldwide with his emotional and gestural use of colour.
Peter, we'd love to hear your story and how you got to where you are today both personally and as an artist.
"I immigrated to Canada from a small Greek village at the age of five. Even as a young child, I saw the magic in art. I felt the power that art could have, it captivated me, it drew me in and it really felt quite magical. That feeling is what seduced me into becoming an artist, it is almost intoxicating; creatively communicating with the world, expressing to the world my perspective. I found in art a dream land; a place of freedom and escape, I would travel through my art to beautiful and wonderful places a long way away from my everyday life. 
Art has always been a source of great happiness for me. It took a long time and a winding road to get to where I am today, to get to do what I love – but when you love something you find ways to make it happen. It was a long road, but I enjoyed that journey, and I think it made me a better artist. It wasn't quick or easy for me, and although I was told that I had tremendous talent – talent is far from the only thing that you need, it takes much more to create art that can move people and I feel like I'm doing that with my work now."
We'd love to hear more about your art. What do you do and why and what do you hope others will take away from your work?
"My paintings are joyful love notes to nature and thank you notes to humanity, and to my family, friends and fans. One of my most successful series, 'Napa Valley', is inspired by the sublime multitude of colours I am surrounded by every day; the blues of the sky, the vibrant yellow orange of the sun, the euphony of the all the lush and rich greens. I've always found beauty in what many people may find to be the most mundane. I am constantly trying to achieve positive things with my art, and communicate to people that they should do what they want or love in this life – this world is yours and you're allowed to pursue your passions (within reason of course). I believe in really living a life and not hiding from your dreams. I am grateful for my successes, I feel great joy in that I have finally done what I've always wanted to do. 
As for what I hope people will take from my work, I don't think that anyone truly perceives abstract art in the same way, and my technique is to let my consciousness flow and to free and relax my mind. I always mix all of my own colours, each work and colour can never be reproduced or copied, not even by myself. I confess I am a bit of a workaholic and can become very immersed in my art and the intricacies of what I'm doing. Sometimes I wont completely know the big picture of what I'm creating or how the piece will feel until I see it up on a wall. I love to see people's reactions to my work, my 'Jelly Bean' series is a personal favourite, I love to see the happiness it can bring. That happiness is what I am hoping for. 
This past year I have donated works from this vibrant series, and my Splash of Colour II (SP2) series to the Sidney Kimmel Cancer Centre, Water for Peace, Mount Sinai Hospital in Toronto, Gold Medal Plates Olympics, The Baycrest Brain Project, and Brain Matters Charity. Through my art, I have met the greatest people and hope to be able to bring pleasure, positivity, and happiness to art lovers for many years."
What do you know now that you wished you had learned earlier?
"I think there are more varied opportunities available to artists today – the world we live in is so increasingly visual. Social media platforms are a great tool to utilize and build networks where your work can be seen, known, shared, and recognized. I have learned to stay positive and let that positivity reach others through my art. I have a real love and appreciation for other artists, and do understand that to be an artist can be a source of suffering, but it can also be the most joyful thing"
Do you have any events or exhibitions coming up? Where would one go to see more of your work? How can people support you and your artwork?
"People can support my art by going on my website www.petertriantos.com and following me on Instagram and Facebook, @petertriantos. I have four galleries in Toronto and a studio that people who are looking to see more of my work and support my art are always very welcome to visit. People can also support my work by coming out to events, buying my art, and talking about it within their networks. 
I will be participating in Scope Basel in Switzerland in mid June, where people can come and visit me at the fair in Booth 53! Then over the summer in Toronto I will be having a solo show, a follow up to a solo show and charity event 'Equation' I had in New York City in May. 'Equation' was a collaboration with Jonathan Bingham, a brilliant young conductor, and his orchestra. I painted live alongside the orchestra and created a work from one of my series in only seven and a half minutes. I loved this challenge –  I am always pushing myself to new and exciting limits. We will perform together again, this time for about 15 minutes in my studio.
Contact Info:
Address: Peter Triantos Art Gallery – Locations:
235 Davenport Rd Toronto ON M5R 1J8
1042 Bathurst St Toronto ON M5R 3G7
220 Bloor St W Toronto ON M5S 1T8
15 Brandon Ave Toronto ON M6H 2C8, by appointment only
Website: www.petertriantos.com
Phone: (416) 539 – 0275
Email: connect@petertriantos.com
Twitter: https://twitter.com/ptriantosart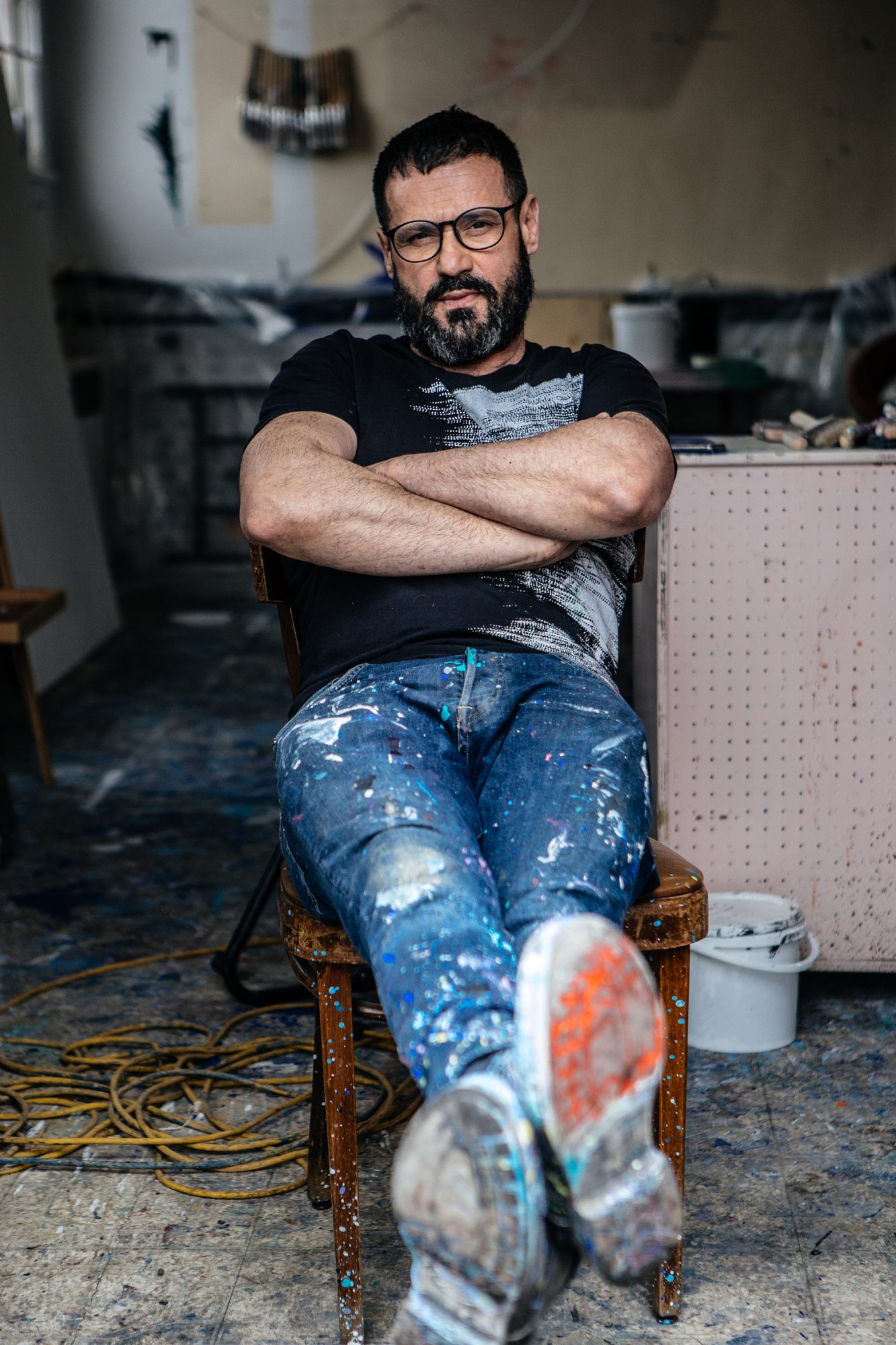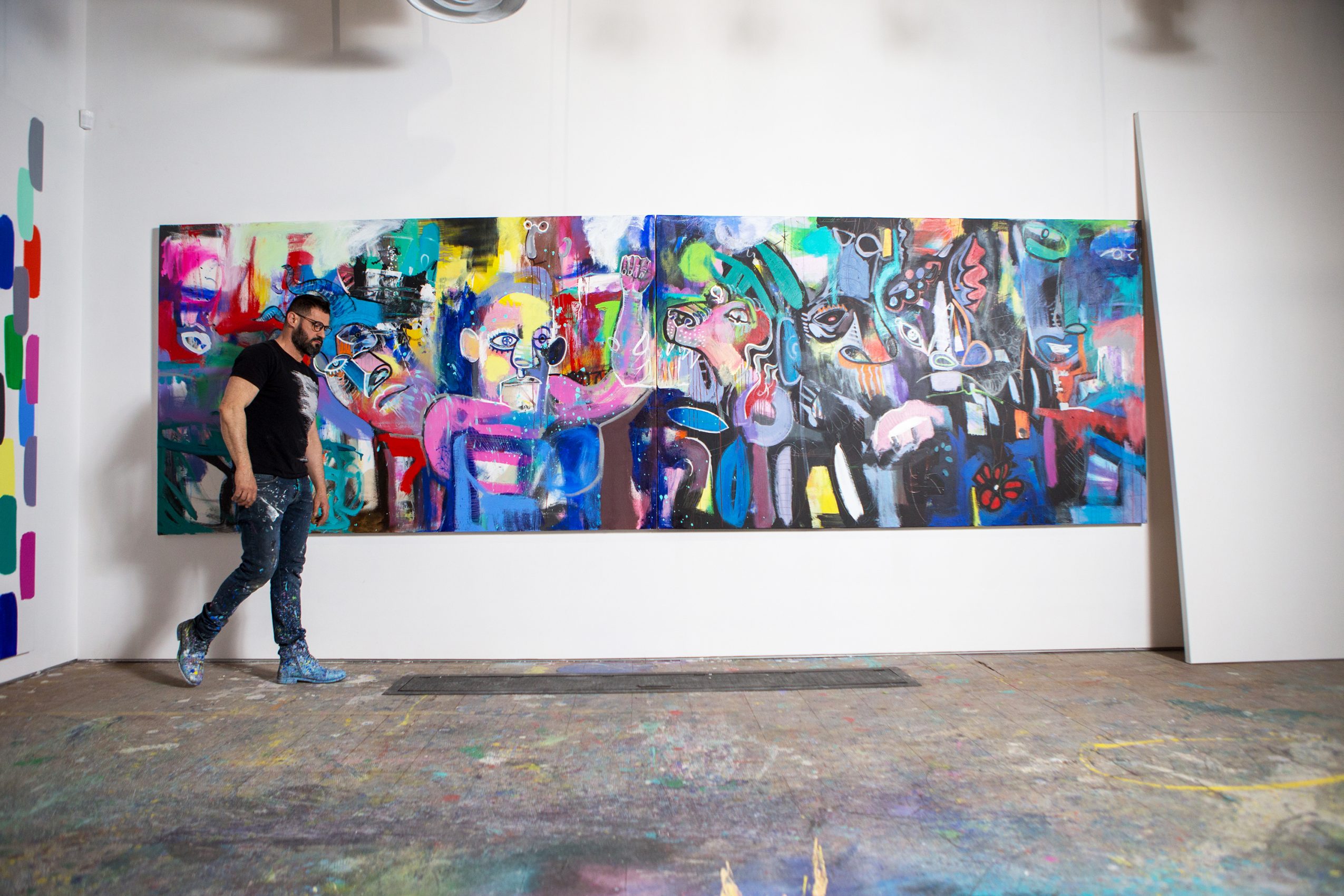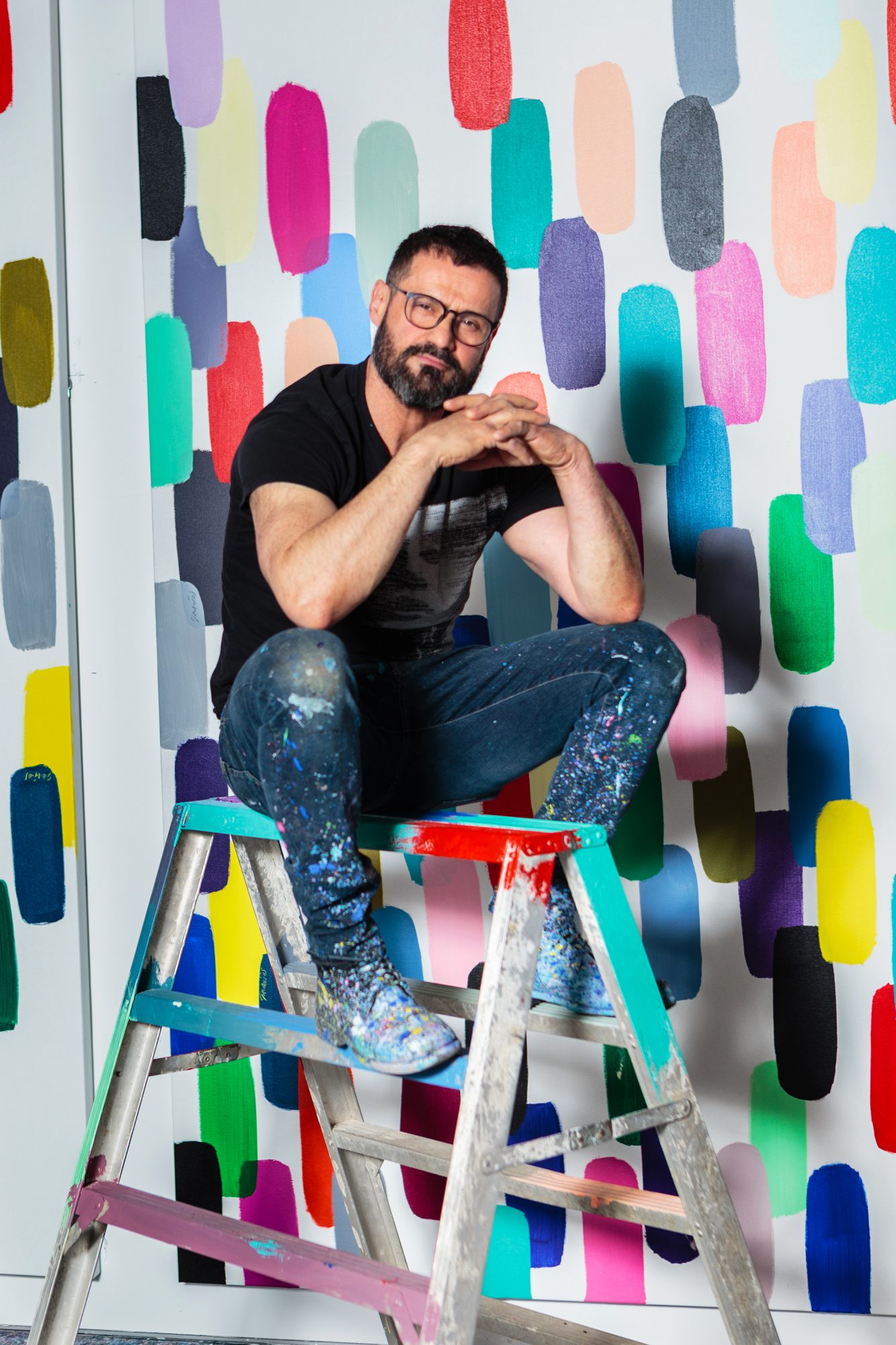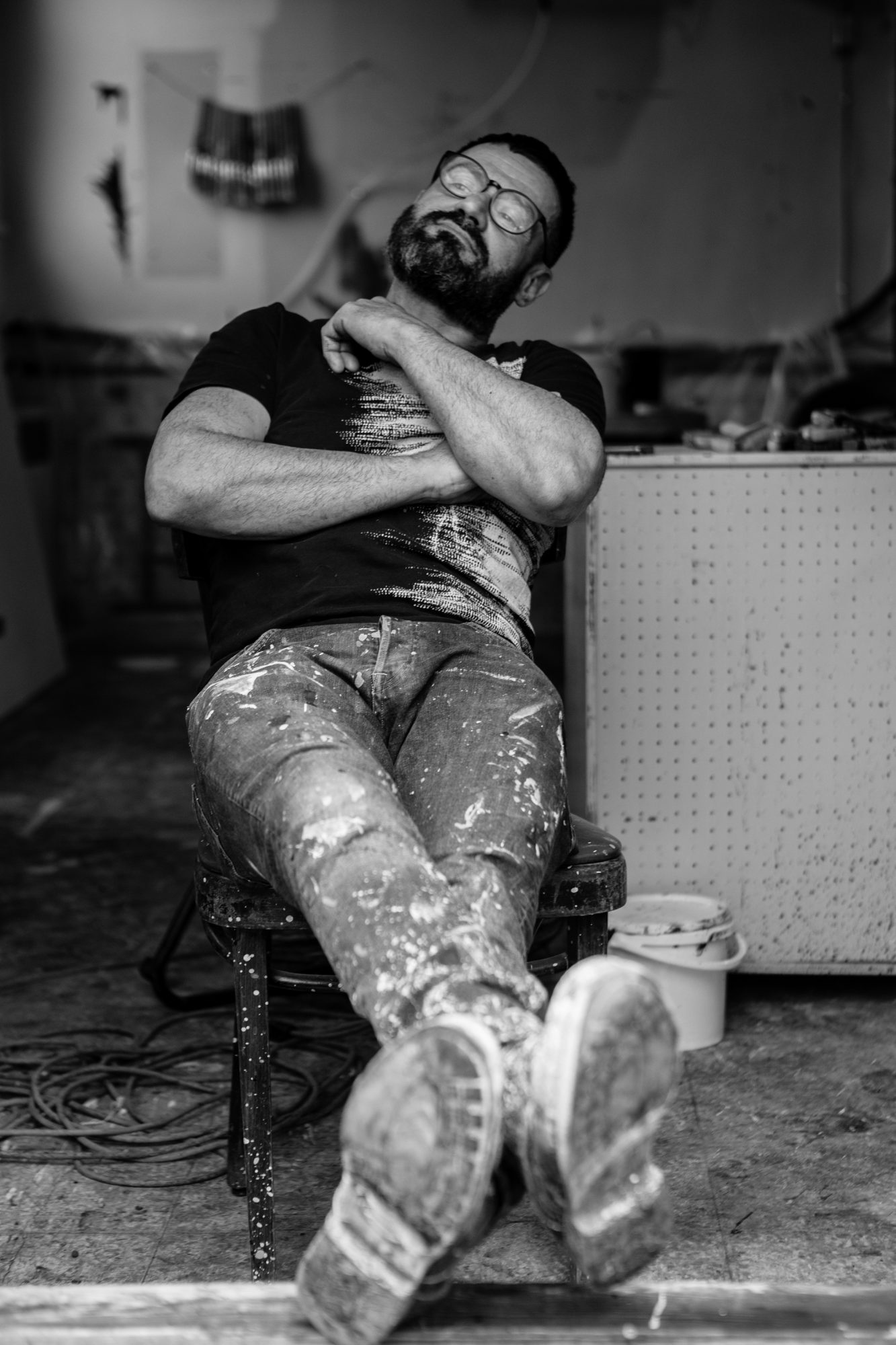 Getting in touch: VoyageChicago is built on recommendations from the community; it's how we uncover hidden gems, so if you know someone who deserves recognition please let us know here.