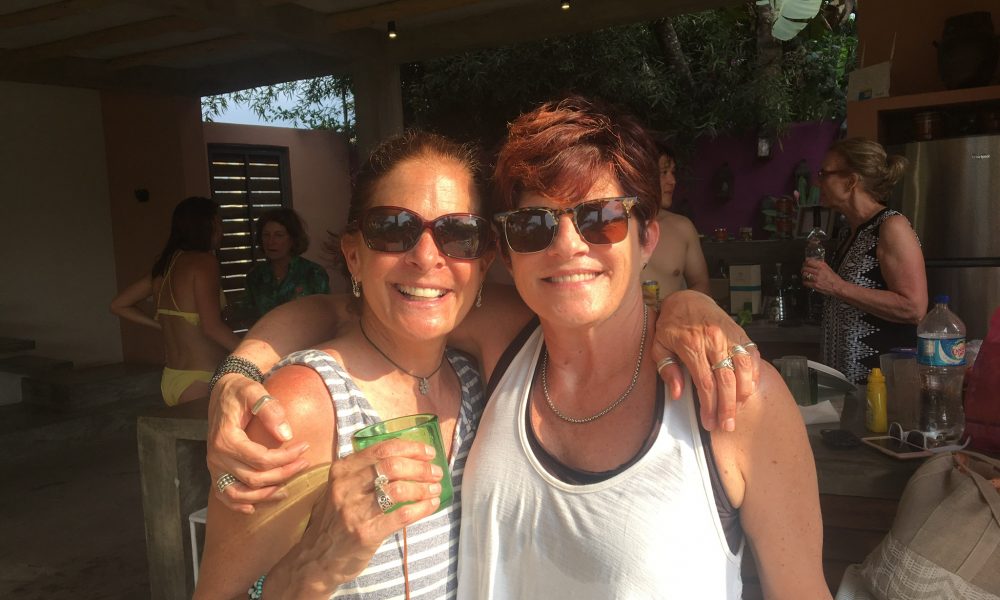 Today we'd like to introduce you to Nancy Pirri.
Nancy, we'd love to hear your story and how you got to where you are today both personally and as an artist.
I was lucky to be born a twin in Brooklyn, NY, and grew up in Deerfield, IL. As a child, I doodled everywhere including our basement floor, and made books of cartoon characters determined to get them just right. I fell in love with acrylic painting in Mrs. Oliva's high school art class, where I created large canvases portraying myself inside the story of each piece. I attended the Univ. of Iowa graduating with a B.A. I didn't pursue my art due to financial reasons and became a graphic designer. In 1995, I was diagnosed with thyroid cancer. The nodule was removed, and I've been cancer-free ever since. That same year I discovered Lillstreet, as if it was calling out to me and as luck would have it, was near my new home. Clay became a medium I couldn't live without. I started wheel throwing, and soon discovered figure sculpture and began studying with Patrick Miceli, an artist who changed my life. During this time, I also met my long-time beautiful 'partner in clay' Marcia Adler, who passed in 2010, and my sculpture life began. I had finally found my creative home, spending every free moment there.
In 2001, I entered my first show as a sculptor involved in Friends of the Arts, a local art club and sold a piece to a plastic surgeon. I was hooked. I continue to show in many different venues including donating my work to charities. For the past 14 years, I have been represented by Just b. in Three Oaks, Michigan. My work is published in "500 Figures in Clay" Vol. II, and I have received awards throughout my career including Best in Show at the Beverly Arts Center. As I contemplate going back to work full-time after a sudden end to a 13-year job as a PowerPoint Designer, I am freelancing and creating work for a show in October in Chicago, IL.
We'd love to hear more about your art. What do you do and why and what do you hope others will take away from your work?
I doodle, draw, and paint, but my true love is sculpting the human figure. For over 20 years, working with live models or images in my head or my drawings, I capture emotion from the subject or myself. As a woman, we are mothers, lovers, sisters, friends, or wives – where our arguably weaker sex is called upon continually to put others before ourselves. Add to that societal roles calling for poise, grace or even marriage…always having to 'keep it together' for fear we are seen as unstable. It's a struggle for women around the world. I depict this emotional conflict by capturing it with gestures, a tilt of the head, textures, and attitude. I tell this story through my hands, urging the viewer to see inside her and find a connection as if they were the woman made from clay.
Clay is all about timing and has taught me about patience. My process starts with raw clay either coil building the piece or building solid (cut up and hollowed out). I then paint with slips or stains and add many hours of drying time. The piece then gets bisque fired in a large Bailey gas kiln at Lillstreet Art Center. After bisque, I enhance my textures with stains, add glaze for depth and am currently Soda firing* my work. Soda firing is an uncontrollable art form, which enhances the creative process for me. You can achieve a rich glossy surface that is heavy with soda, or a pebbled surface that is also referred to as an "orange peel" texture. Random is my favorite "look."
*Note: Soda firing is an atmospheric firing technique where "soda" is introduced into the kiln near top temperature (2350°, ∆10) using sodium bi-carbonate, also known as baking soda (the Arm and Hammer™ kind), and sodium carbonate, which is also known as soda ash. The soda vaporizes and is carried on the flame throughout the kiln. The soda vapors create a glaze when it lands on a piece (or a kiln post, or the wall of the kiln). Wherever the flame travels- so does the soda. When placing the pieces in the kiln during loading, you have to think carefully about when and where you want a piece to get lots of soda, or when and where you want a piece to be more protected. The kiln must be evenly loaded because the flame will travel on the path of least resistance (and therefore the soda will also be traveling on the path of least resistance). You also have to think about whether or not the piece is glazed. The soda is basically a glaze, and when two glazes mix, they can react chemically with one another and run down the side of the piece. It's beautiful when you can control the run – but can be disastrous when it gets away from you.
Do current events, local or global, affect your work and what you are focused on?
Yes, I do feel the role of artists has changed. We have a louder voice and able to express love and anger more easily. I was involved with the Chicago Nasty Women art exhibition and was amazed at the outpouring of creativity regarding our current President and the #metoo movement. These exhibitions are all over the world – screaming – and people are watching.
I created a 'relief' sculpture many years ago of "Rape of the Sabine Women" by Italian/Flemish sculptor Giambologna, only showing the section of the Roman's hand on a Sabine women's backside. I retitled it for the Nasty Women Exhibit "Get your hands off my ass" and it promptly sold along with almost every piece in the exhibition.
I am devastated over families being separated at the border and this current administration… and have been painting images of mothers and fathers being separated from their children.  I am donating 50% of 11 of them, and have raised $350 for KIND (Kids in Need of Defense.) (https://supportkind.org/)
Do you have any events or exhibitions coming up? Where would one go to see more of your work? How can people support you and your artwork?
I am currently represented with just b. Gallery in Three Oaks, Michigan, and currently preparing for a show in October in Chicago, IL. My home is my gallery in the Lincoln Park neighborhood of Chicago.
People can support my work by visiting my website, purchasing pieces through the gallery in Michigan/social media or my home.
Contact Info: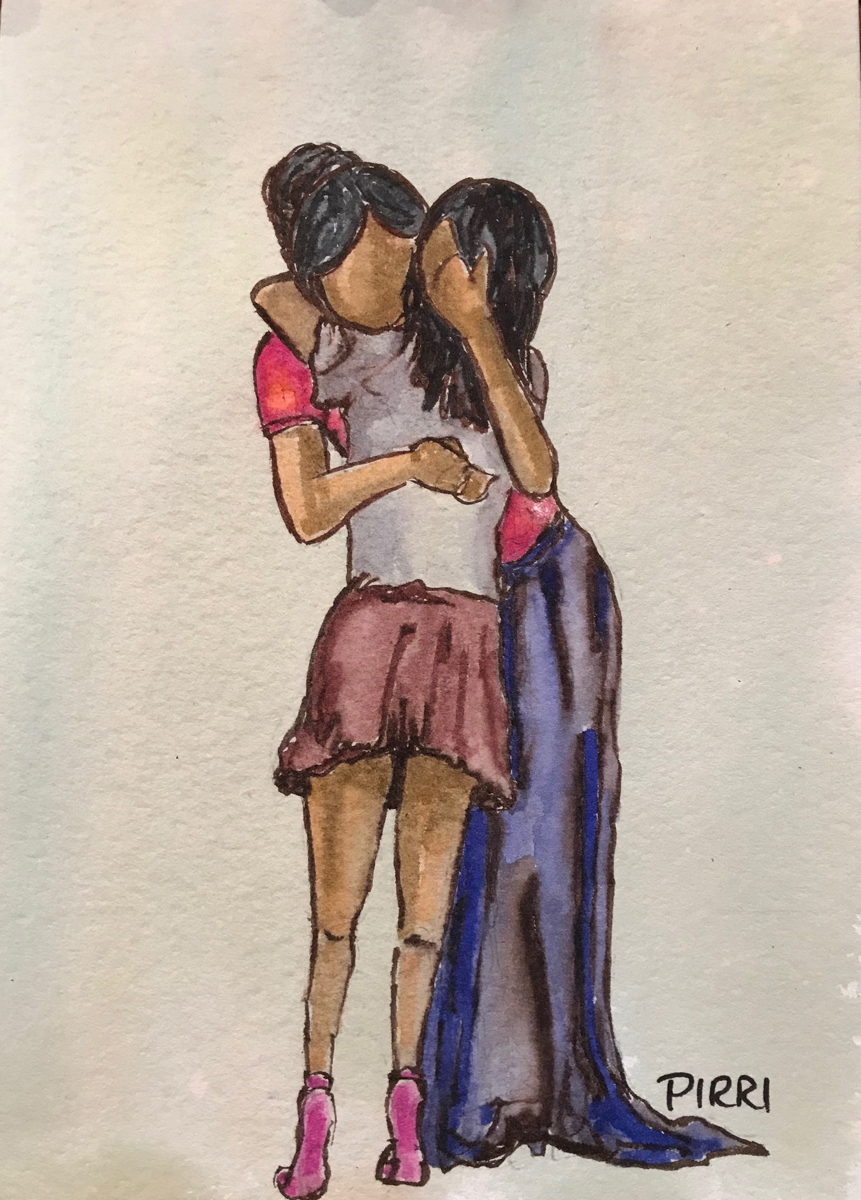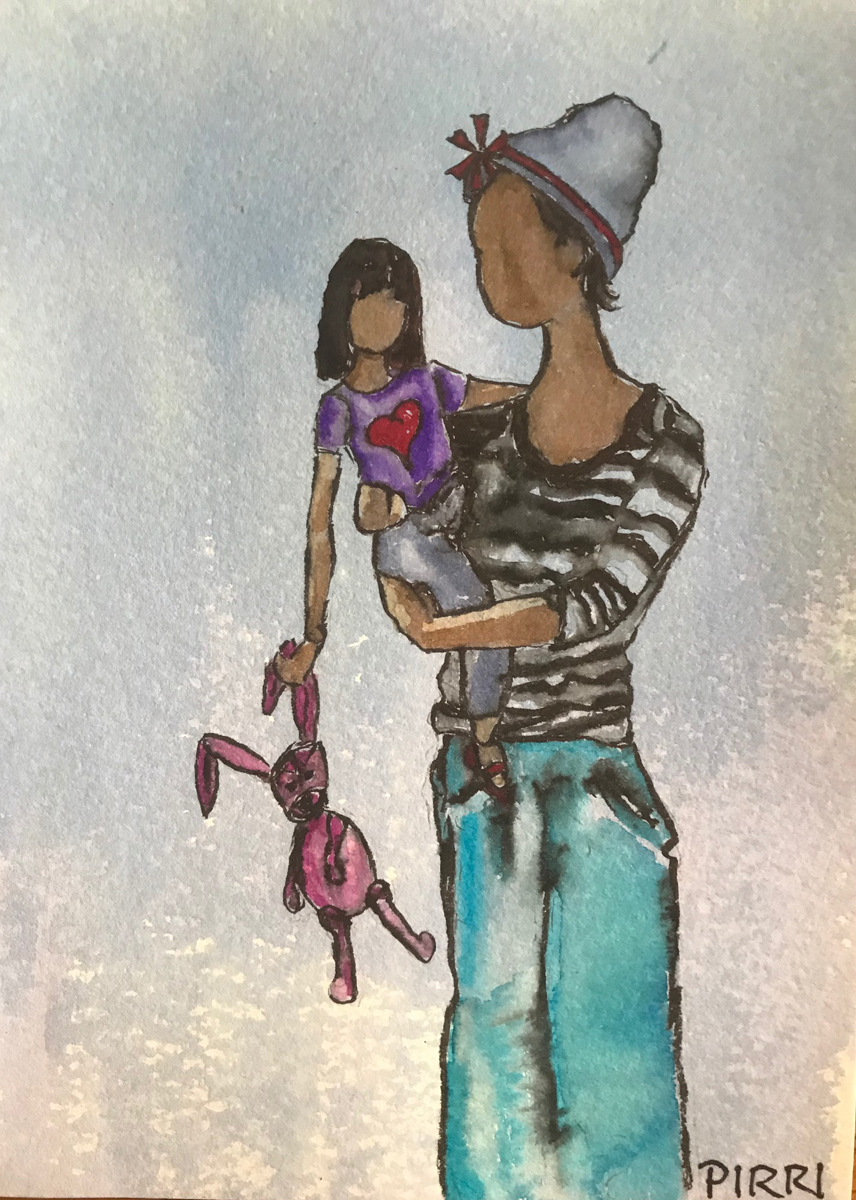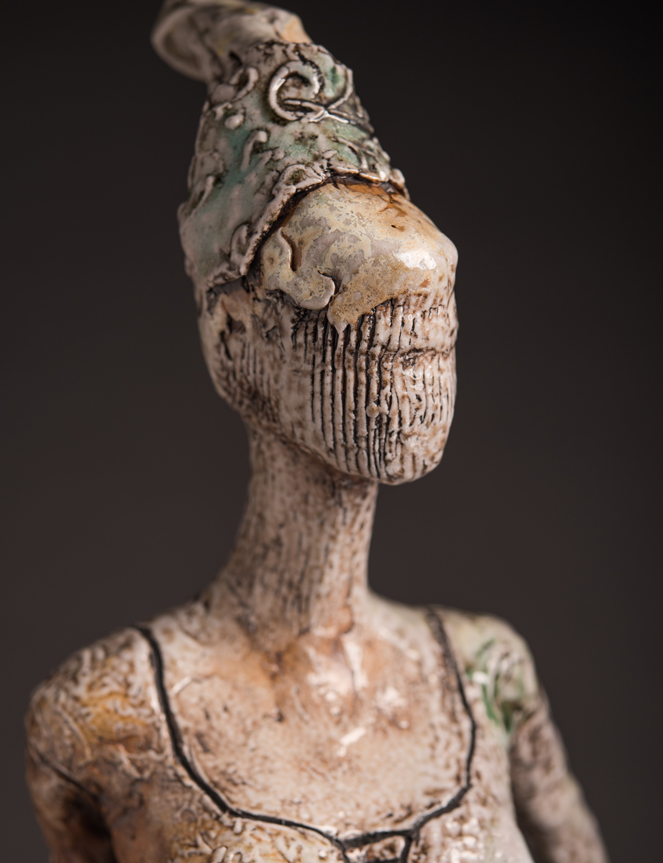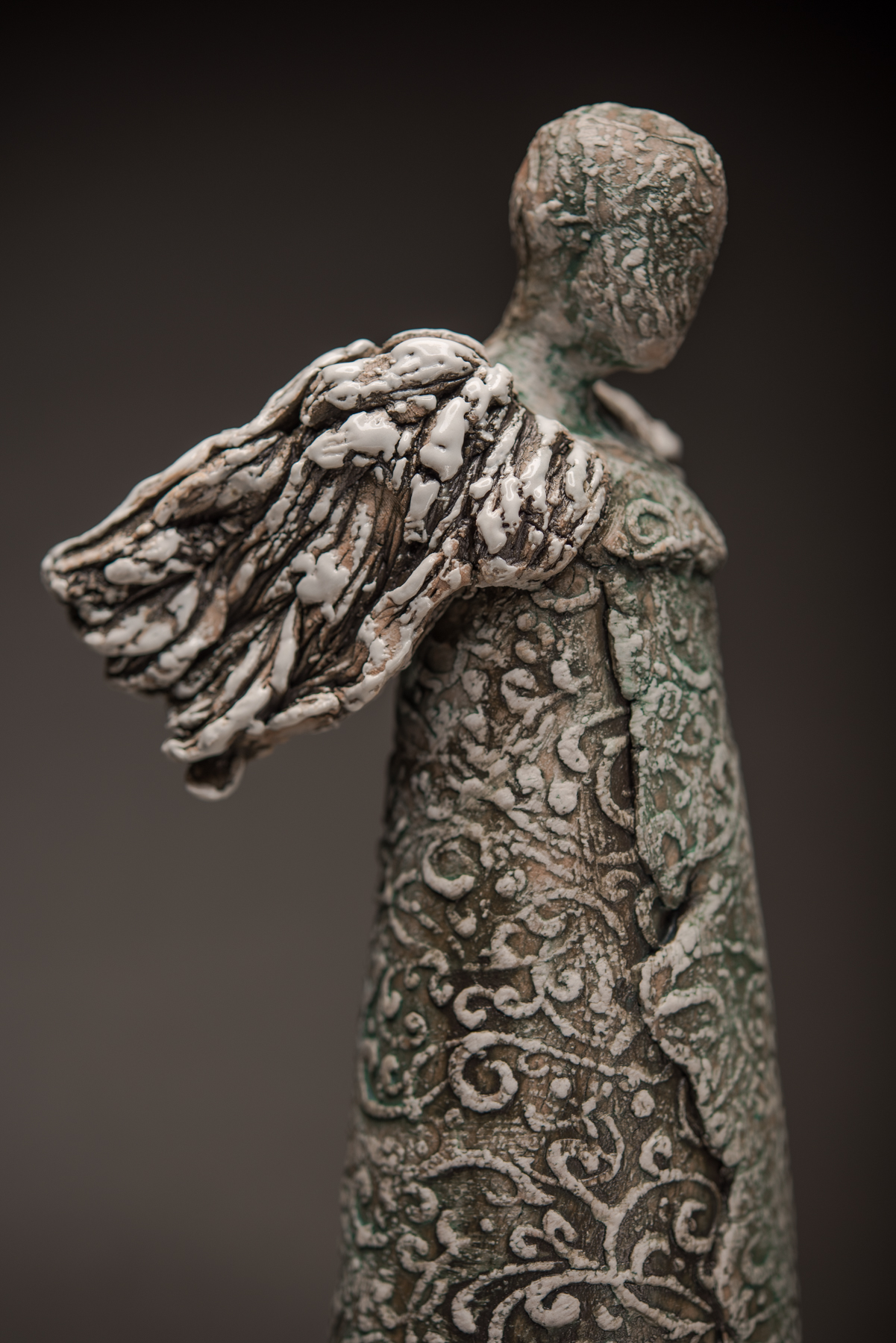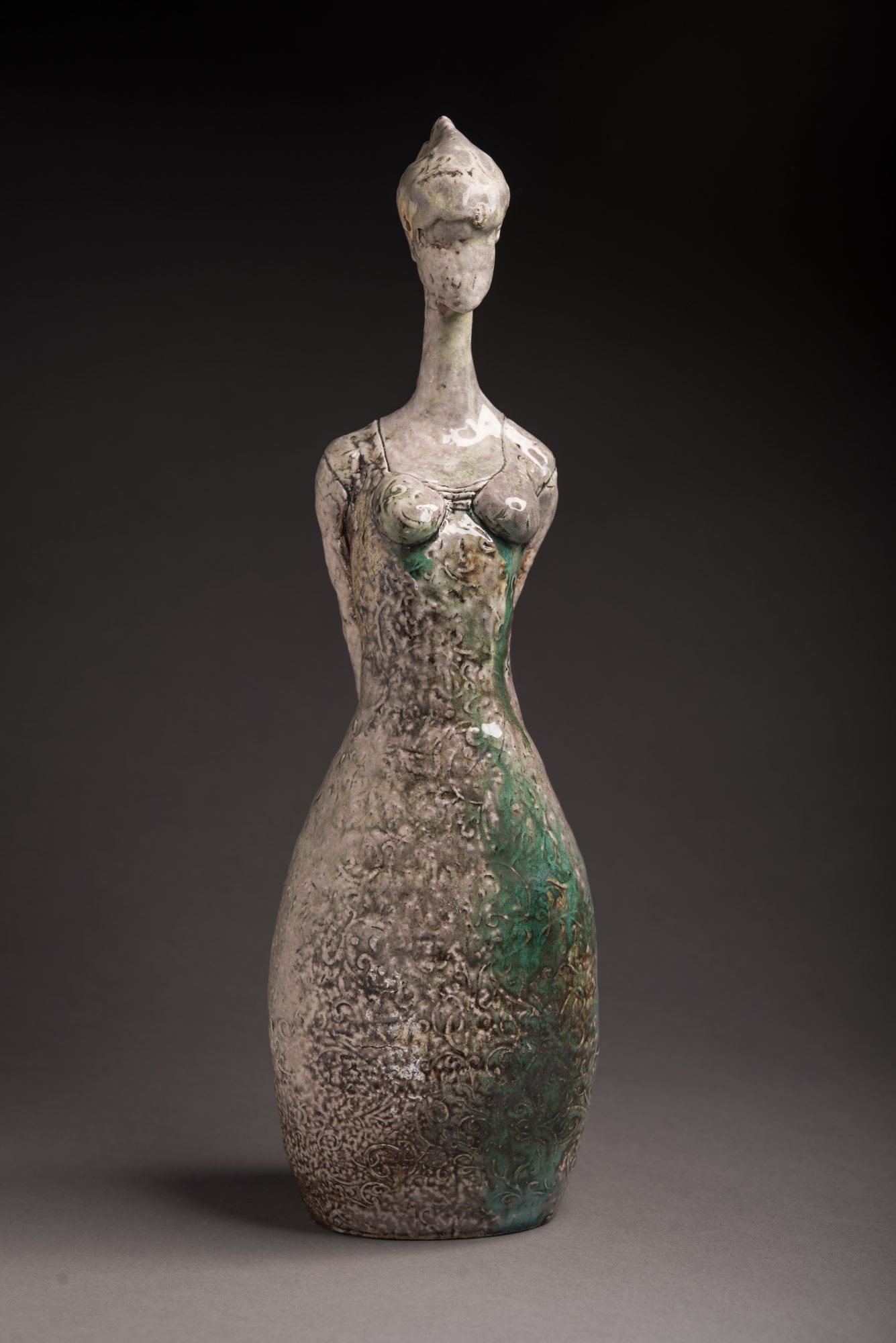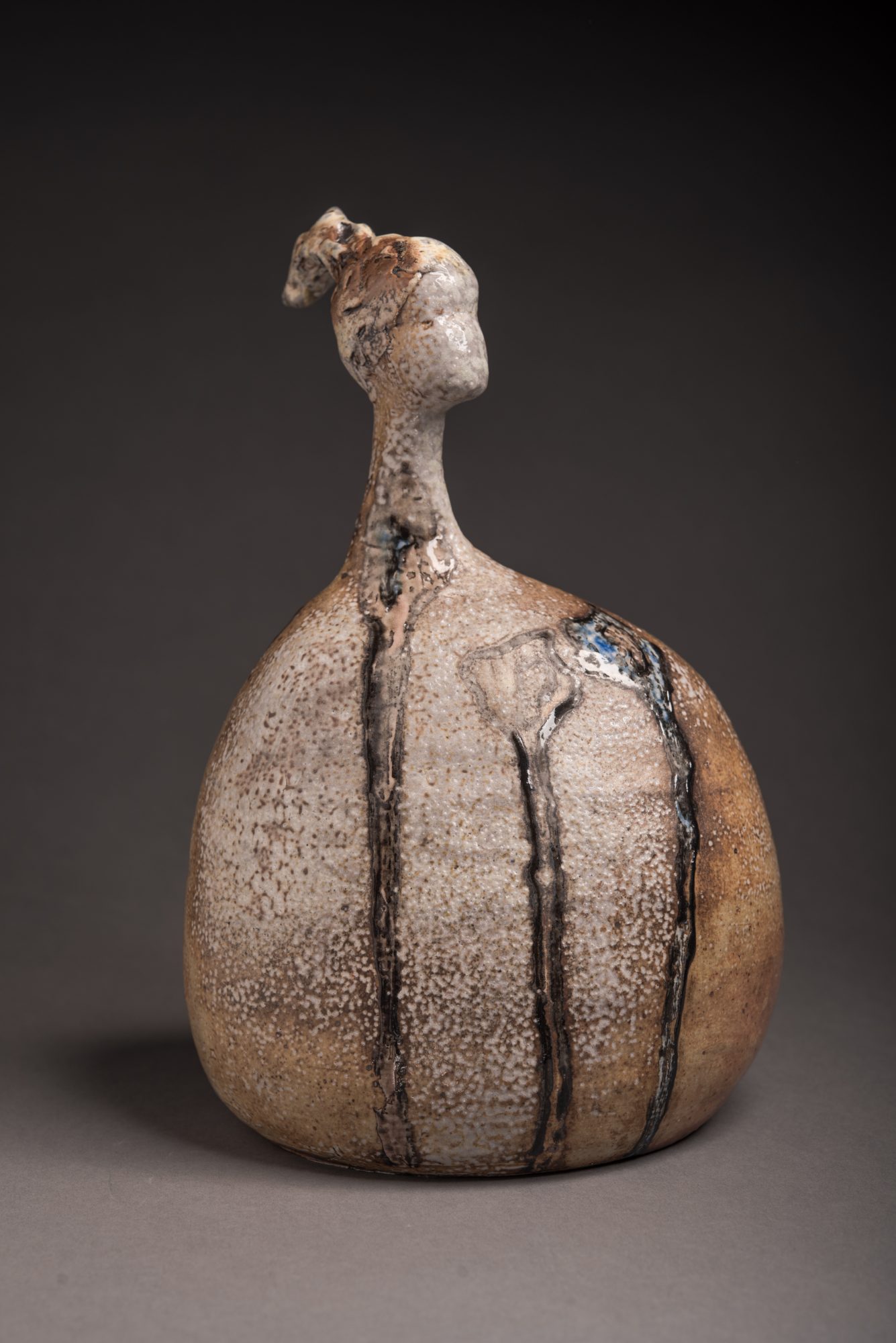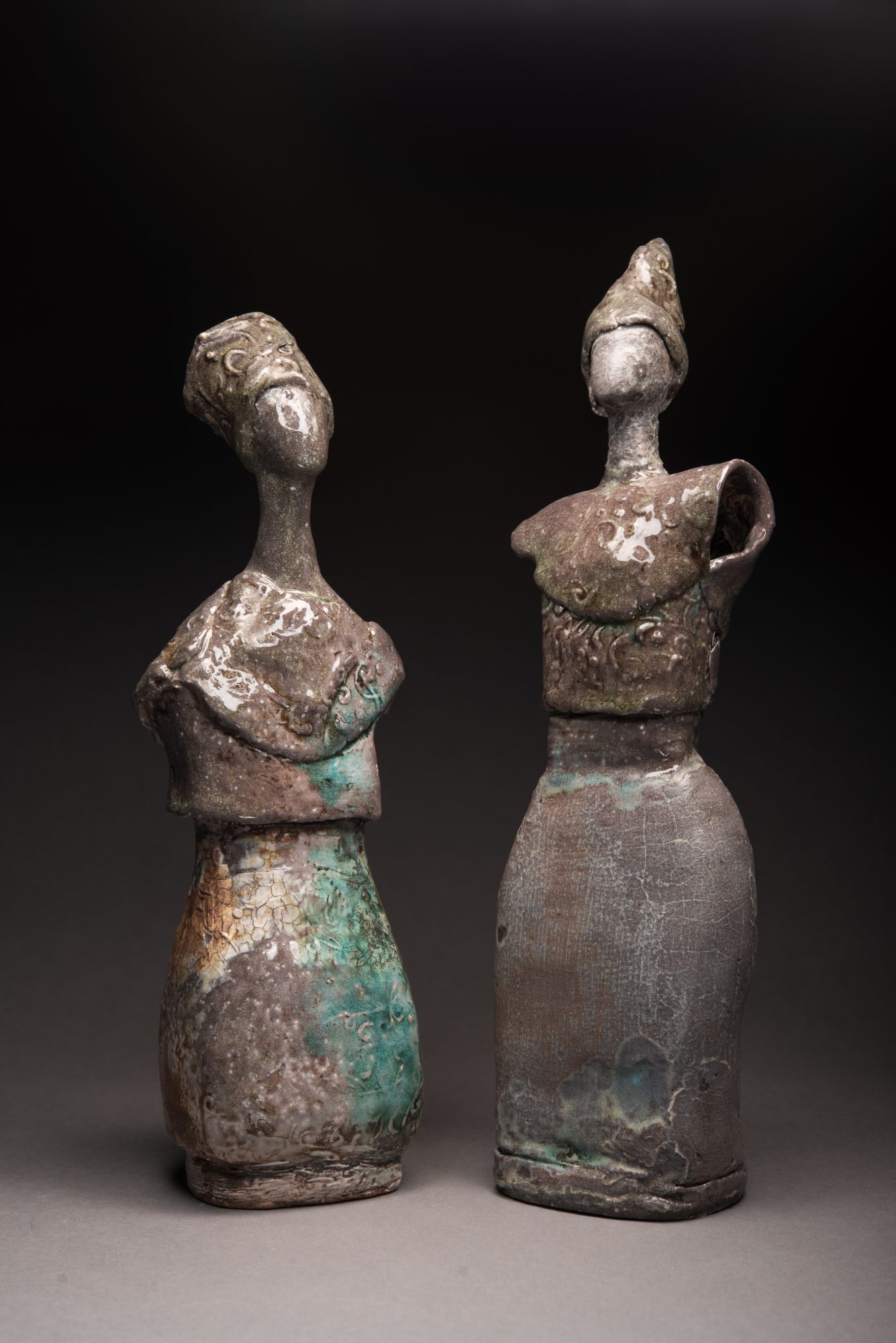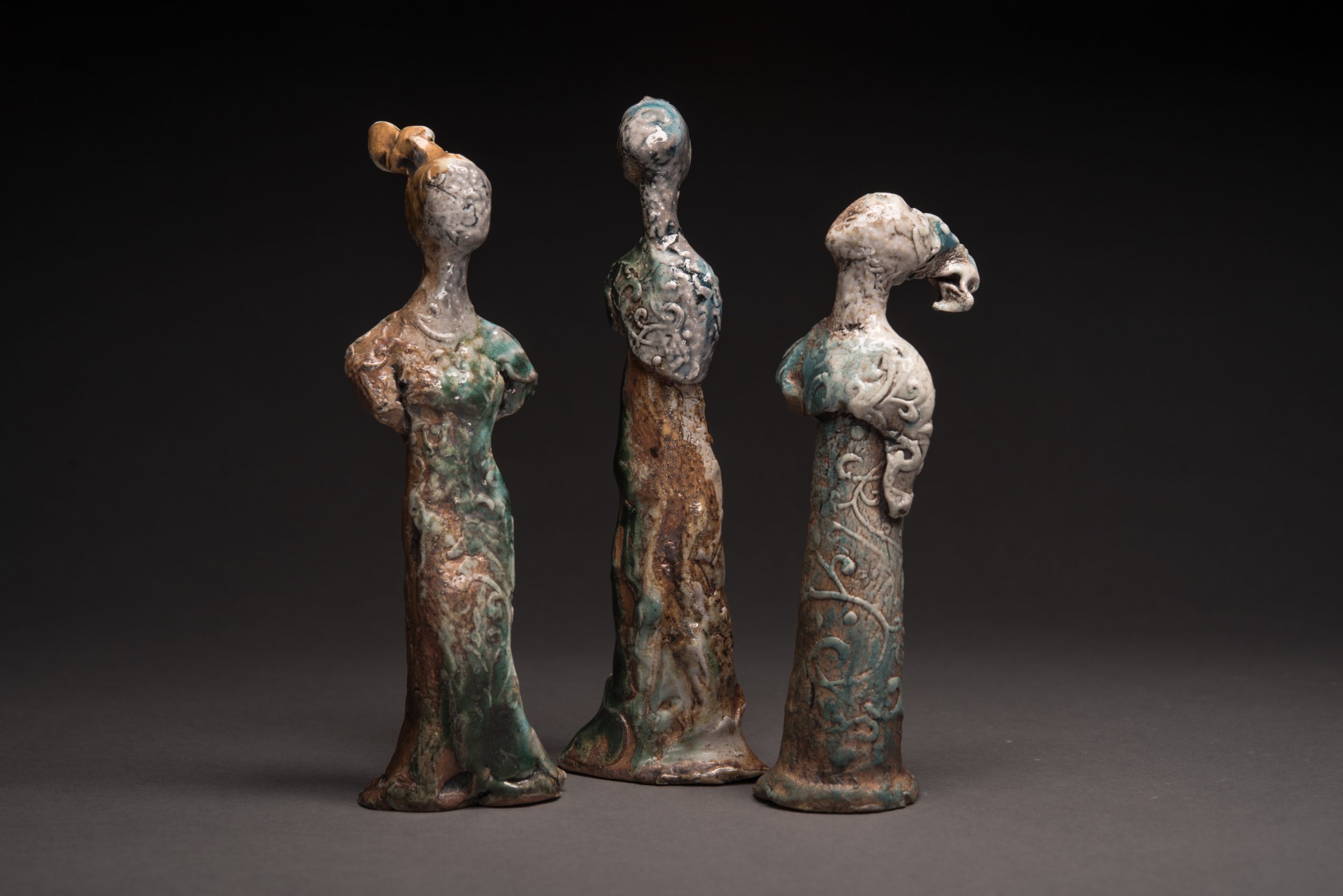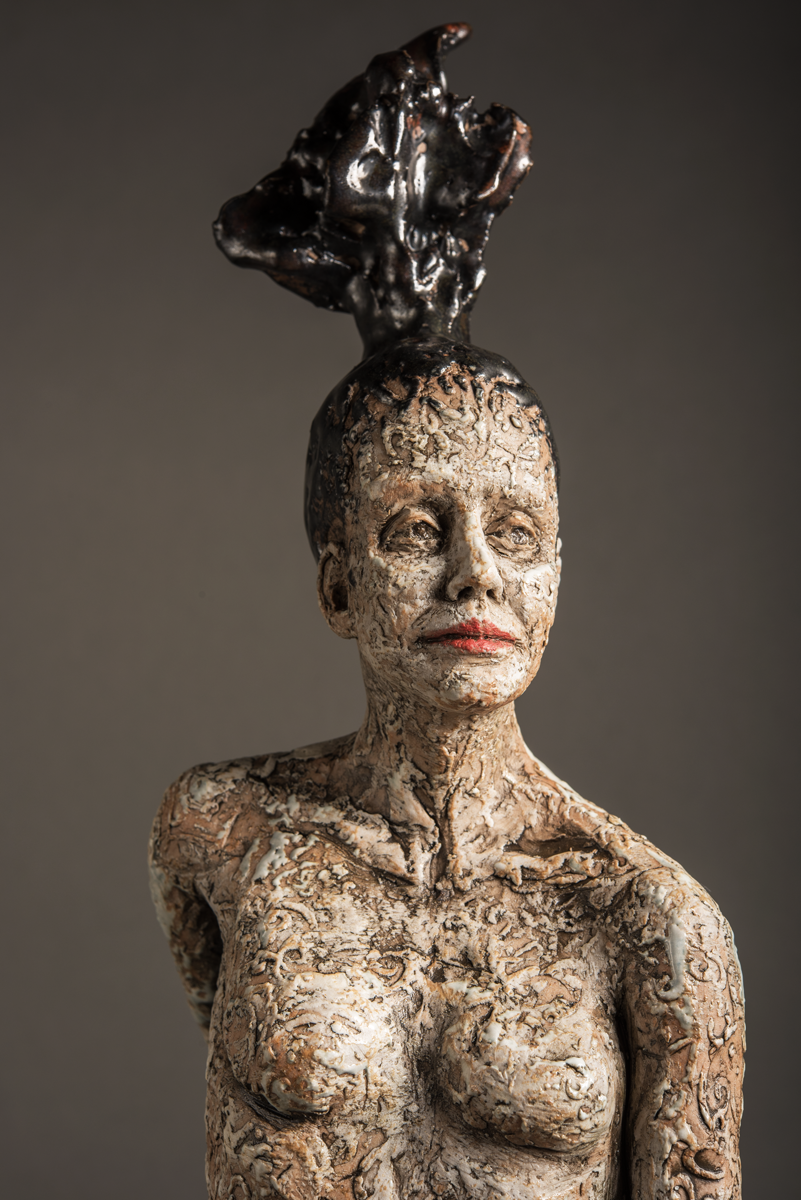 Image Credit:
Doug Birkenheuer of Birkenheuer Photography
Soda firing article: Emily Murphy http://potteryblog.com/2006/01/what-is-soda-firing/
Getting in touch: VoyageChicago is built on recommendations from the community; it's how we uncover hidden gems, so if you know someone who deserves recognition please let us know here.