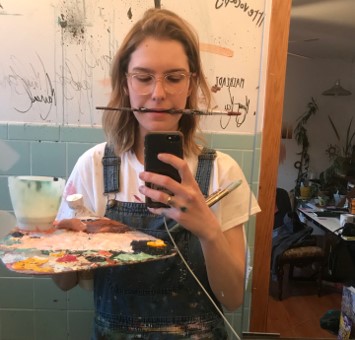 Today we'd like to introduce you to Mairead Zigulich.
Mairead, we'd love to hear your story and how you got to where you are today both personally and as an artist.
I have been drawn to art since I can remember. I began painting and expressing myself artistically from a very early age. It wasn't until my senior year in high school until I began to take my creative process more seriously.
I went on to college to study art and became even more enthused with it. Art provided me a unique type of solace throughout the typical day to day. I was able to get lost in my works and freeze the troubles of my mind. After earning my degree, which ended up being Fashion Business, PR and Advertising (that's a whole other story) I went on to a well-secured internship that turned into a full-time job.
I was working for an event agency in the city doing floral design and event production. Although I was still in a creative field, I knew this was not something I wanted to spend my whole life doing. Once I realized this, it was somewhat easy to quit my full-time job. I had a very hard time justifying what I was spending my time, effort, and energy on. My art was unintentionally being put on the back burner – I was simply craving to paint more. So, I left my job and decided to be my own boss and start my own art career.
It has only been a couple months since I have left my job, but I can assure you I am thrilled to go to work every day. I spend my time painting, creating new products for my online store, creating commissions for clients, and freelancing. I don't want to sugar coat this story because it is a bumpy road indeed. Currently, I am focusing my energy on establishing my voice in the art industry and forging on.
We'd love to hear more about your art. What do you do and why and what do you hope others will take away from your work?
I am an experimental artist with an abstract approach to the human figure. Typically, my works are finished on canvas. However, I am exploring reproducing my artwork on wearable things such as t-shirts. I enjoy using acrylics and manipulating them in various ways, especially layering them. Other materials I use are ink, acrylic paint markers, and spray paint.
Overall, my work is abstract. Some reoccurring images that can be recognized are faces and or the human portrait. I am drawn to the human portrait because it is something that is so familiar to all beings. We can all relate to it in some respect. In relation to the human portrait, I explore the idea of beauty.
I believe what makes human beings beautiful is what makes us stand out or makes us physically unique. So, we are all born with a face, which contains in some aspect or another: eyes, a nose, lips, eyebrows, and ears. However, it is in this sameness which makes us different. Each of these features has oh so many different qualities and then all of those combined makes so many different faces. That is what I strive to communicate abstractly. I want to spread the message that no matter what the physical appearance of these features may look like, each human being represents beauty because to be unique is to be beautiful.
Lately, I have been inspired by the work I created in a silkscreen class in college where I would layer the ink over and over and it would create various types of colors. This is something I am exploring now and trying to achieve with acrylics. I am incorporating this idea with the thought of humans and the emotions and experiences we go through. They are confusing, vast, and gloriously romantic or heart wrenching. It is about the layers of life and how we all come together. It is about how through all of these layers we are all relatable because of our similar qualities.
How can artists connect with other artists?
Go to shows or exhibitions in your area, be a part of a group of artists that meet weekly, go to any artistic public event. It's hard too because so typically artists are the introverts as well. So, we need to push ourselves a little more to step out of our box and be bold enough to introduce ourselves to other artists, etc. Instagram can be isolating at times as well with the constant stream of work being shown. But if we use Instagram to our "artistic" advantage we can follow artists in our area and reach out to them there. Maybe even be bold enough to ask them out for coffee. It can be an amazing networking tool.
Do you have any events or exhibitions coming up? Where would one go to see more of your work? How can people support you and your artwork?
I have a website, which contains images of artwork and other fun things, including a "Thoughts" section where I share, get this…. my thoughts! I am an avid user of Instagram. You can follow me along on social media for more in progress works and to see my day to day life.
For those of you that don't use Instagram, I also have a Facebook page. Other than browsing my artworks, you can also shop my online store that includes t-shirts, digital prints, and one-of-a-kind works on paper. Supporting an artist isn't just about investing in a piece of art, it's also about spreading their brand – word of mouth is powerful. I am currently working on finding a gallery or space to host an exhibition, stay tuned.
You can find Mairead and her artwork at the Third Floor Market at The Fulton Street Art Collective on June 19.
Contact Info:
Website: www.momentswmairead.com
Email: momentswmairead@gmail.com
Instagram: momentswmairead
Facebook: momentswmairead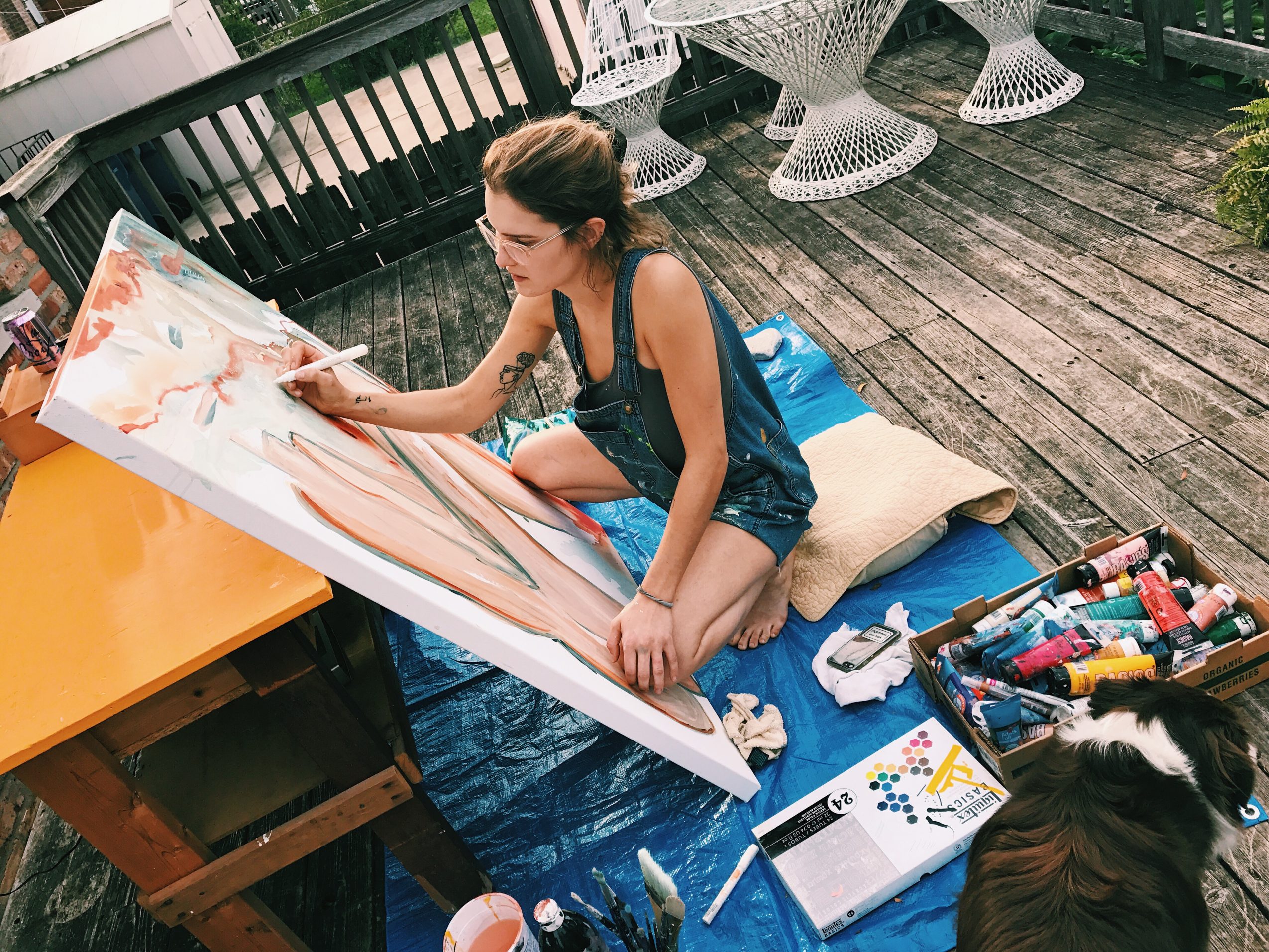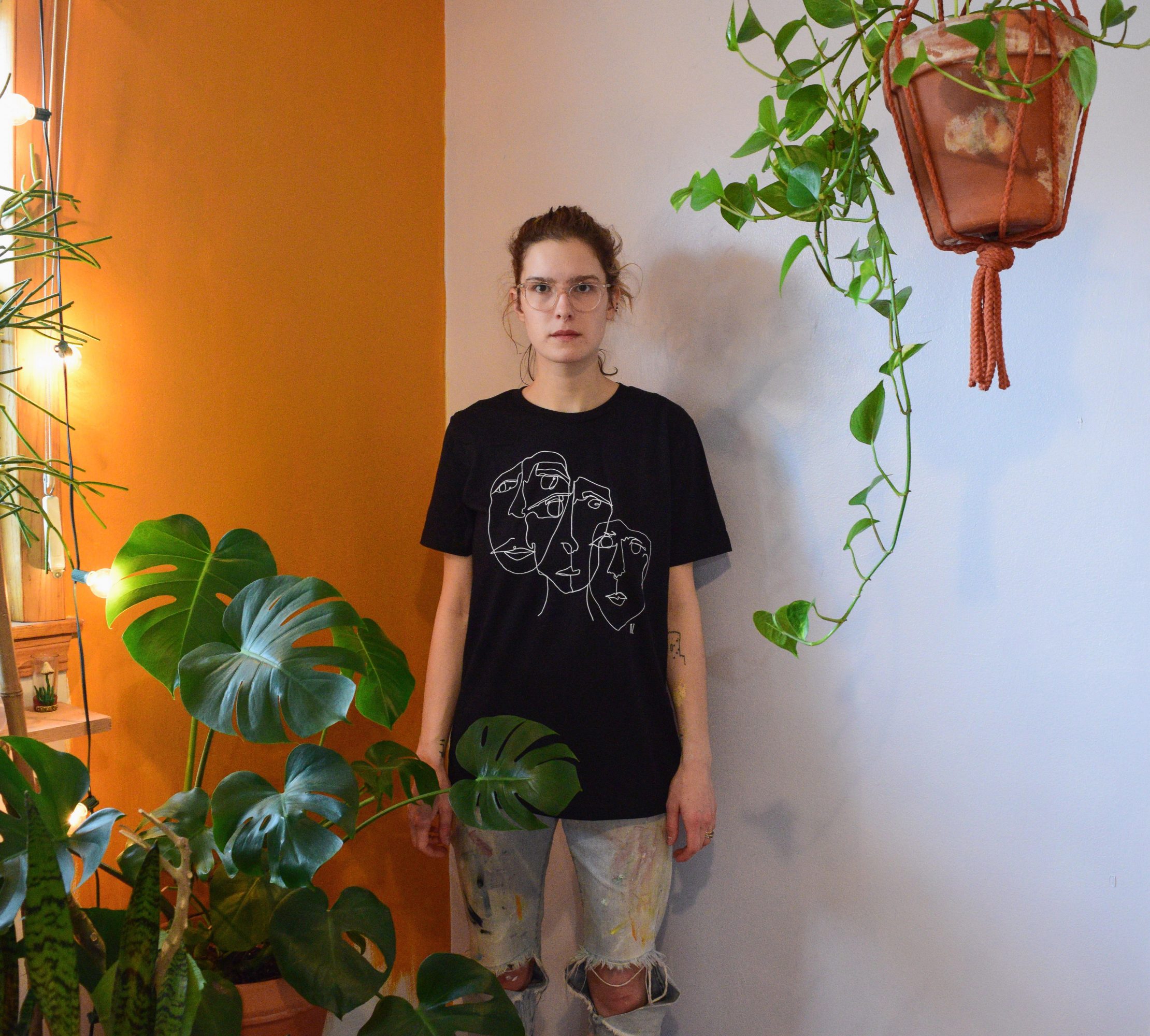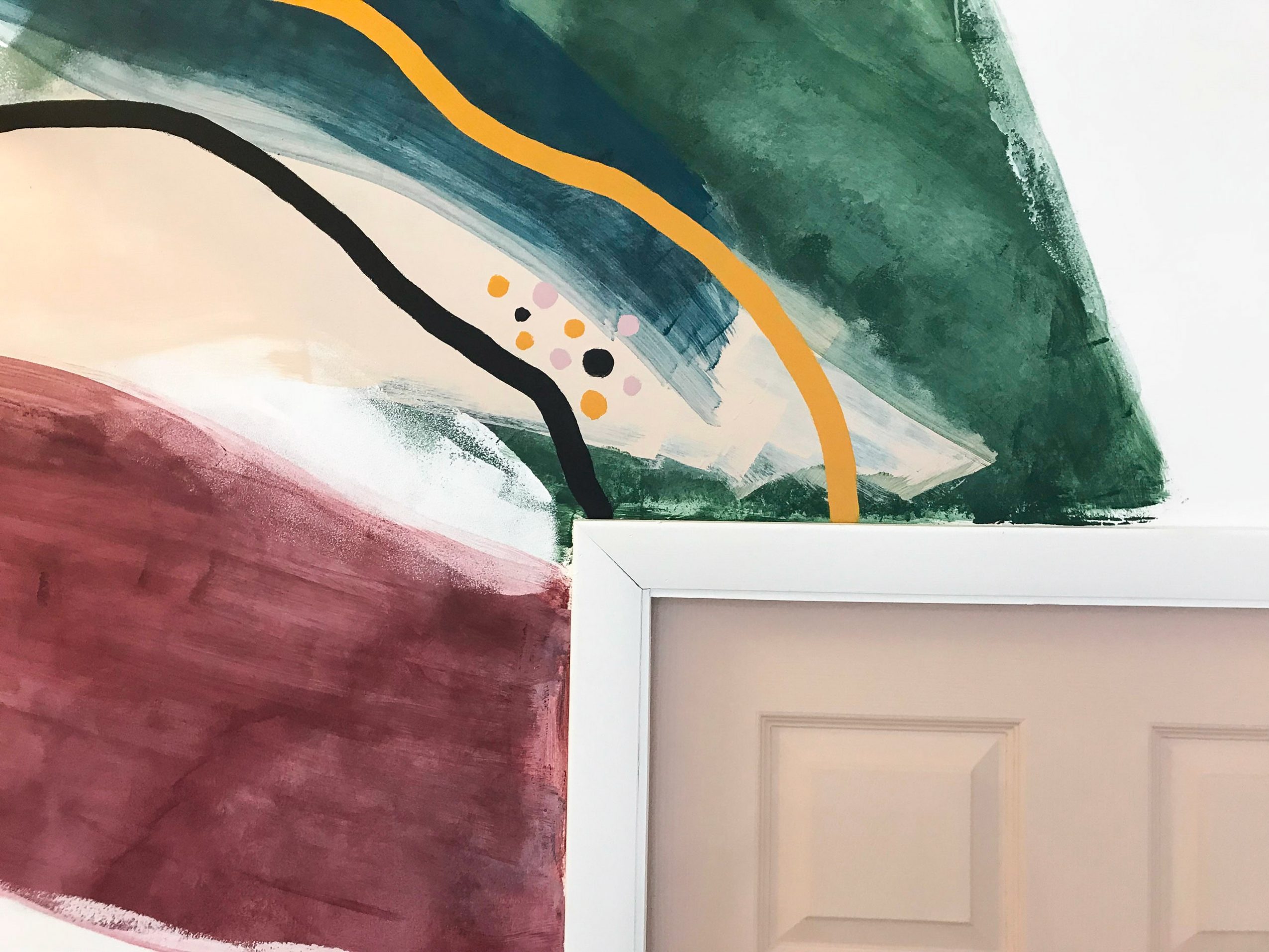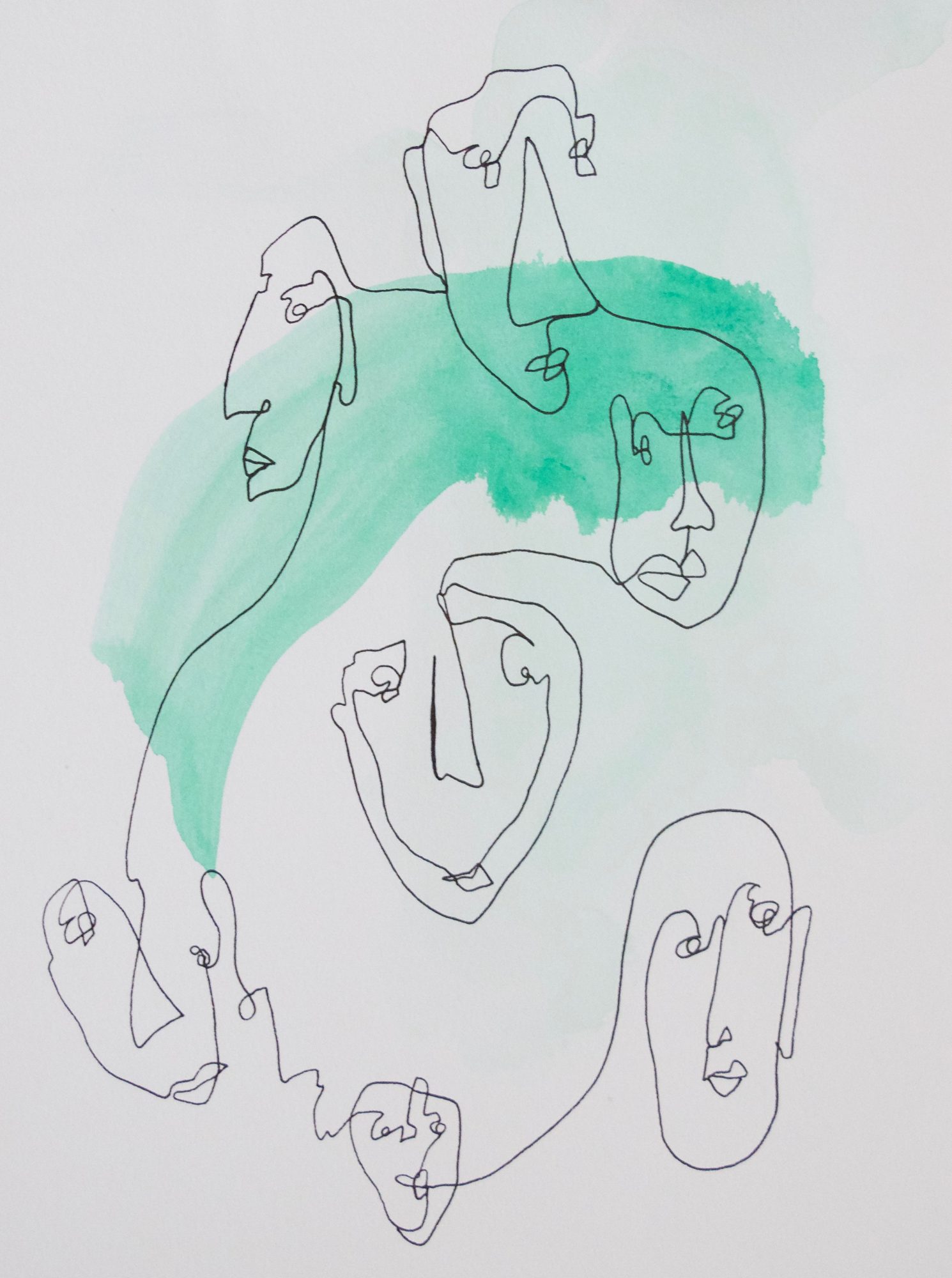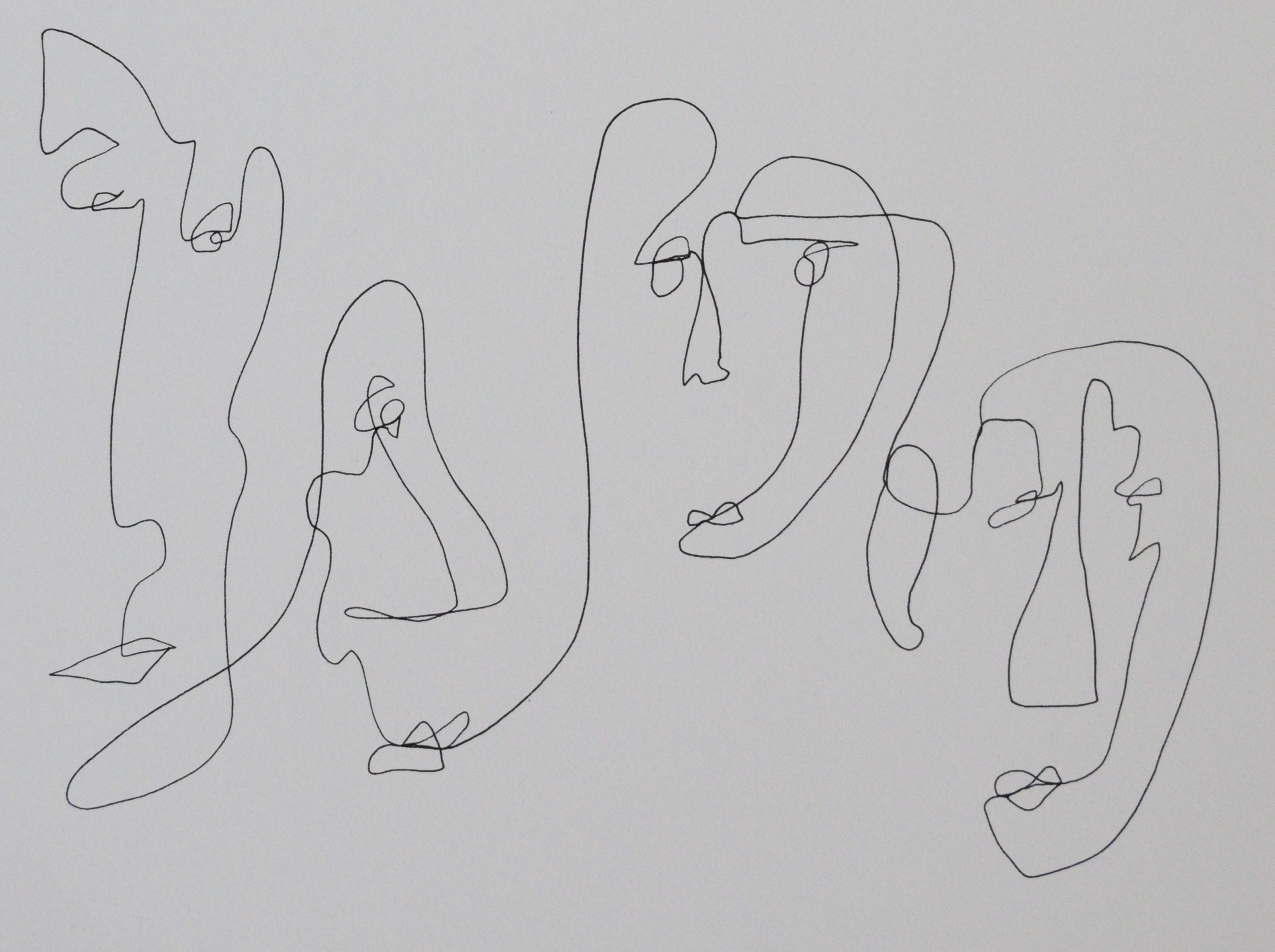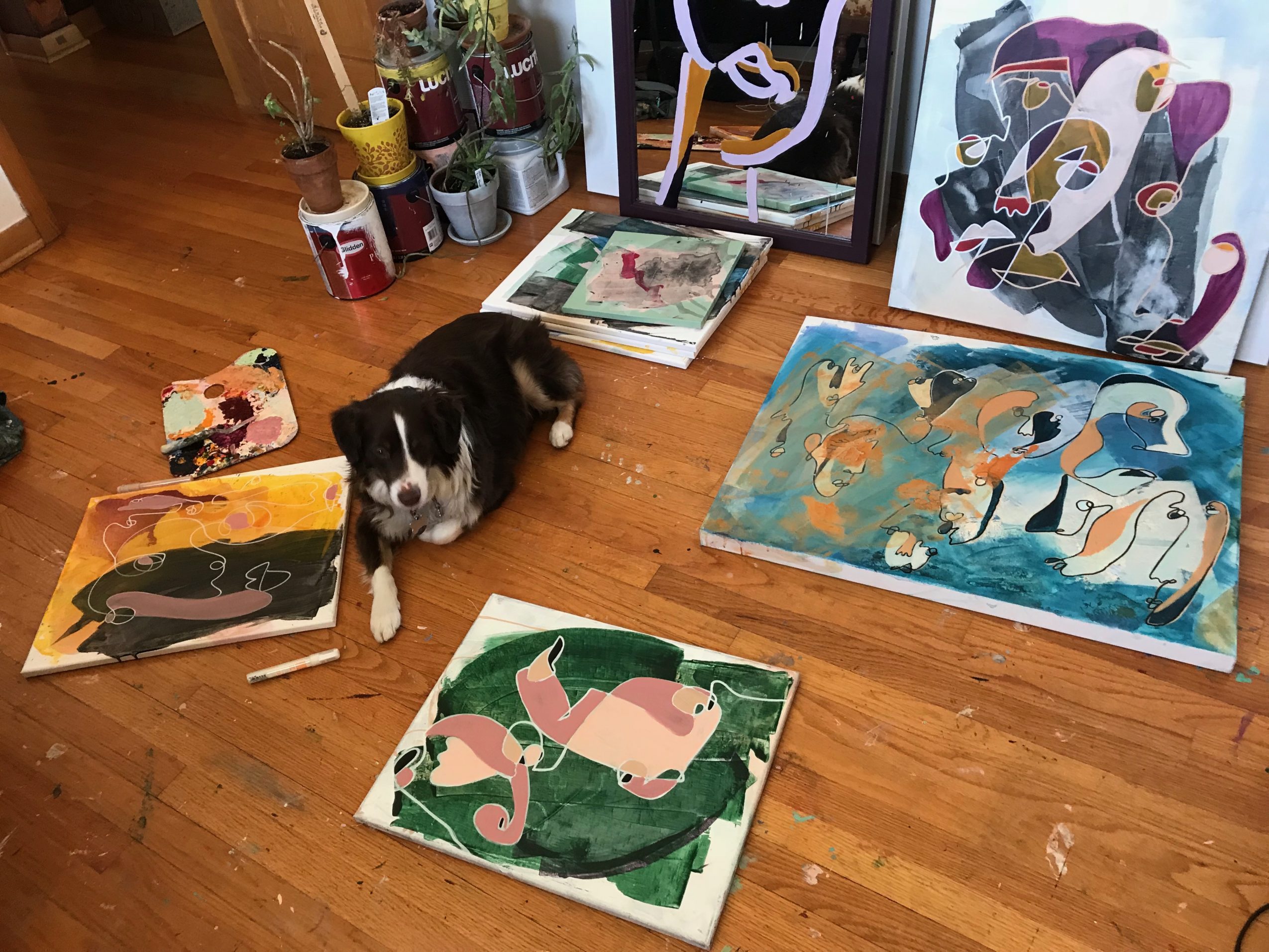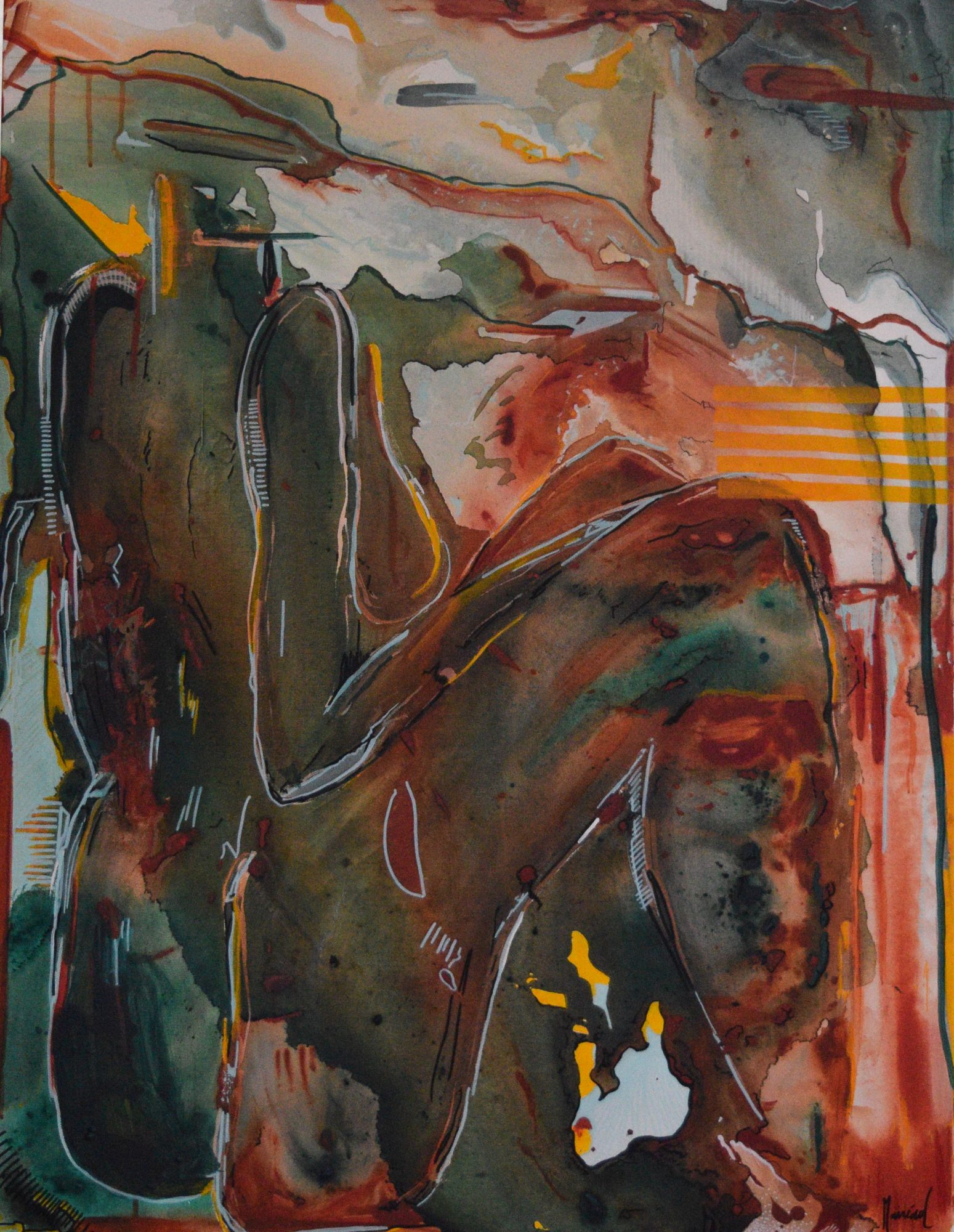 Getting in touch: VoyageChicago is built on recommendations from the community; it's how we uncover hidden gems, so if you know someone who deserves recognition please let us know here.