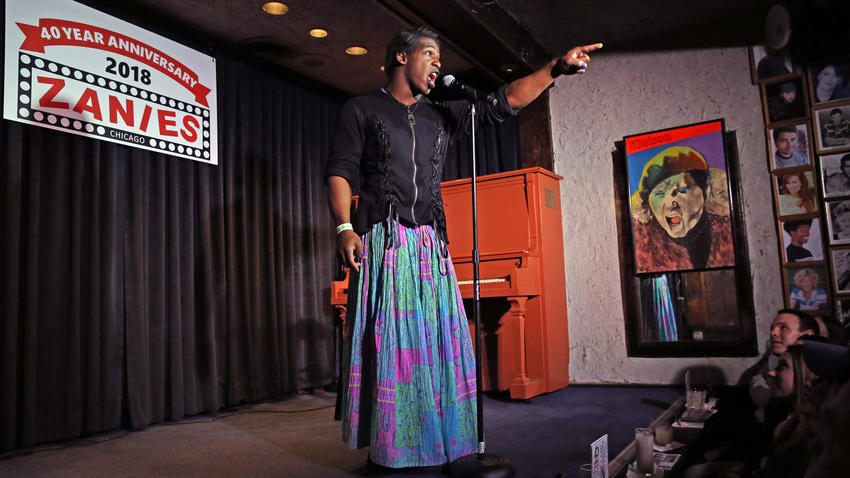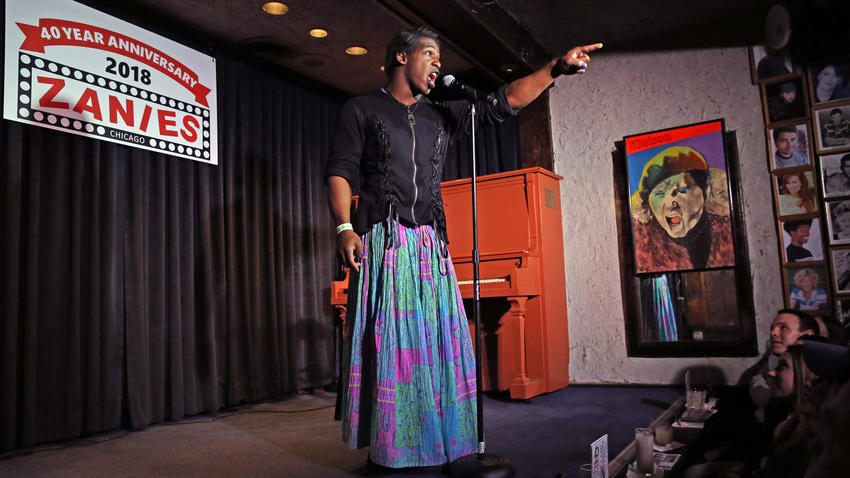 Today we'd like to introduce you to KJ Whitehead.
KJ, we'd love to hear your story and how you got to where you are today both personally and as an artist.
I'm from the Southside of Chicago, where I grew up and was first exposed to stand-up comedy. My parents showed me The Kings of Comedy, which were: D.L. Hughley, Cedric the Entertainer, Steve Harvey and Bernie Mac. Didn't really know how important that would be to me until later on. But an early age, I always wanted to be guy that made everyone laugh or people wanted to be around. Mostly idolizing Bernie Mac since I basically grew up down the street from where he grew up. I was picked on a lot in school, working with a learning disability, speech problems and depression from my parents splitting up, my only escape seemed to be when I would go to my bathroom and cite movie lines and jokes in front of the mirror (something I still do now). Fast forward through moving to the south suburbs, several coming of age clichés and countless environments where I was the only person of color, I watched Gabriel Iglesias "Hot & Fluffy" and counter to what I learned from Bernie Mac, I didn't have to be filthy, homophobic or curse to be funny. I could be me and others will want to work with me based on that while I work with them. I moved back to Chicago in 2014 and I got into Second City Conservatory and Comedy Studies and realized that it's all the same experience, being the only POC in class (the only queer and trans person, too). Not feeling like I'd be accepted by anyone in an improv troupe or comedy group, I went into stand-up when a teacher at the time, Jen Ellison of The Neo-Futurists, told me to go to The Chaser Open Mic at Comedy Sportz. After coming out several times in my stand-up and non-stop writing, here we are!
We'd love to hear more about your art. What do you do you do and why and what do you hope others will take away from your work?
My art is what I've come to recognize as Radical Comedy. It forms anywhere from some Facebook posts and rants I've gone on to shows I've promoted and hosted like America's Dead… Let's Party! Code: BLACK, Genderquack and Radical Fucking Comedy. It boils down to this idea that you can use comedy to go hard at the patriarchy and bigotry. That yeah, it's heavy and the subject might not always be funny, but you can make it funny and you can tell your truth in it. You can be vulnerable. You can be honest. You can still feel emotion and make it comedy. I mostly use stand-up comedy for this.
To be clear, I think it's important to point out that this is meant for Black and Brown Queer Folk and other voices that go unheard way too often. As a comedian who is black, queer and transgender, I'm certainly going to create a space (or at least, an idea) for myself because there's hardly any place in this city that has been made for that. A lot the comedy clubs and shows that claim to be welcoming to folks like me were not built for folks like me and continue to have issues of bigotry, homophobia and transphobia in their spaces. In addition, some places and shows are much more concerned with looking inclusive rather than dealing with the issues that come with inclusiveness. That said, that's also what Radical Comedy is about. Be it a show or a Tumblr blog or just an idea.
Not only going hard at these issues but only providing a safe space for it.
Have things improved for artists? What should cities do to empower artists?
I feel it's become harder for artists. A lot of uninitiated folk try to watch and enjoy art as an escape from the world we live in (like going to a comedy show) and instead, they're still faced with the harsh reality of how things are. Then we hear, "Why is it so heavy? When did this art get so political?" Well, that's been happening for a while. All artists have been creating their material to say something about serious topics, be it: racism, body issues, the state the country is in today, gender. The artists have become the voice of reason by going in and speaking out against injustices and corruption while the audiences run away from it, hoping it wouldn't follow them into the art world.
I think what these different cities can do, Chicago included, is respect that about artists and actually see their work, tell their friends about local artists that they like and those who are just blowing through town doing gigs. Pay for their work! Can't afford it? Share their stuff on social media. There are so many ways, but one thing that can help is just by asking the artist what they need. With some, it's money. Others need exposure. Some, believe it or not, can use some food. The folks that play music with nothing but trash cans or create some of the most magnificent drawings or poetry have so little to work with are homeless, yet they have a lot to offer. Actually, look and talk to them, for once instead of being ready to say "I don't carry cash on me, sorry."
Do you have any events or exhibitions coming up? Where would one go to see more of your work? How can people support you and your artwork?
iamkjwhitehead.net or on any social media platform with @iamkjwhitehead. I do 8 – 12 shows a month and I post a good chunk of my shows on my website, with links to tickets and promocodes (if there are any). It's easy to find me.
As far as supporting my work, show up, tell people about me, say Hi! My shows are mostly centered on QTPOC. A lot of north siders feel unsure when it comes to coming to shows like that. Just because a show is an "All POC" Show doesn't mean you can't come and watch. If you can gentrify a neighborhood, you can gentrify an audience!
Contact Info:
Website: iamkjwhitehead.net
Email: iamkjwhitehead@gmail.com
Instagram: @iamkjwhitehead
Facebook: @iamkjwhitehead
Twitter: @iamkjwhitehead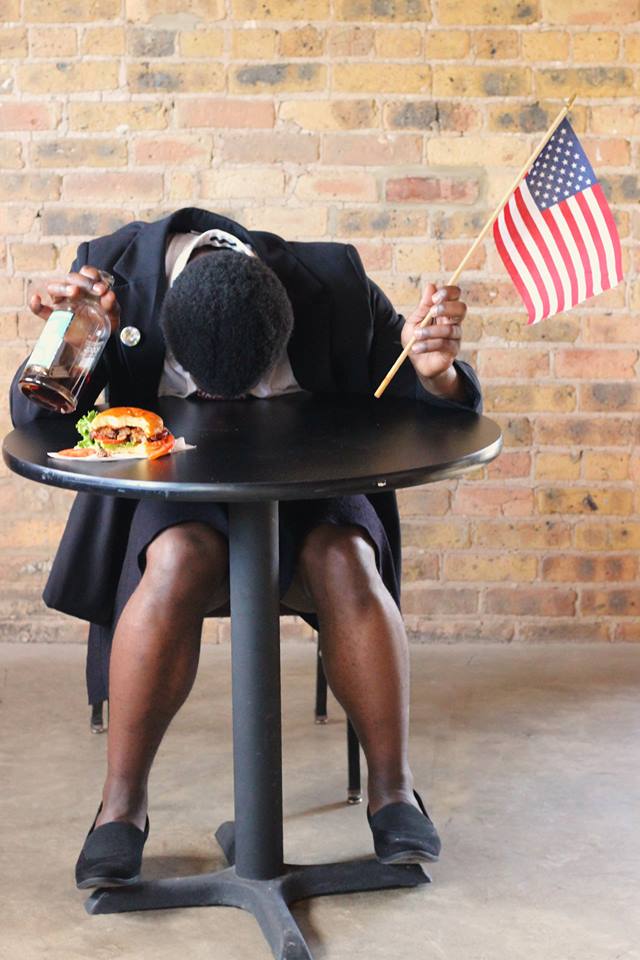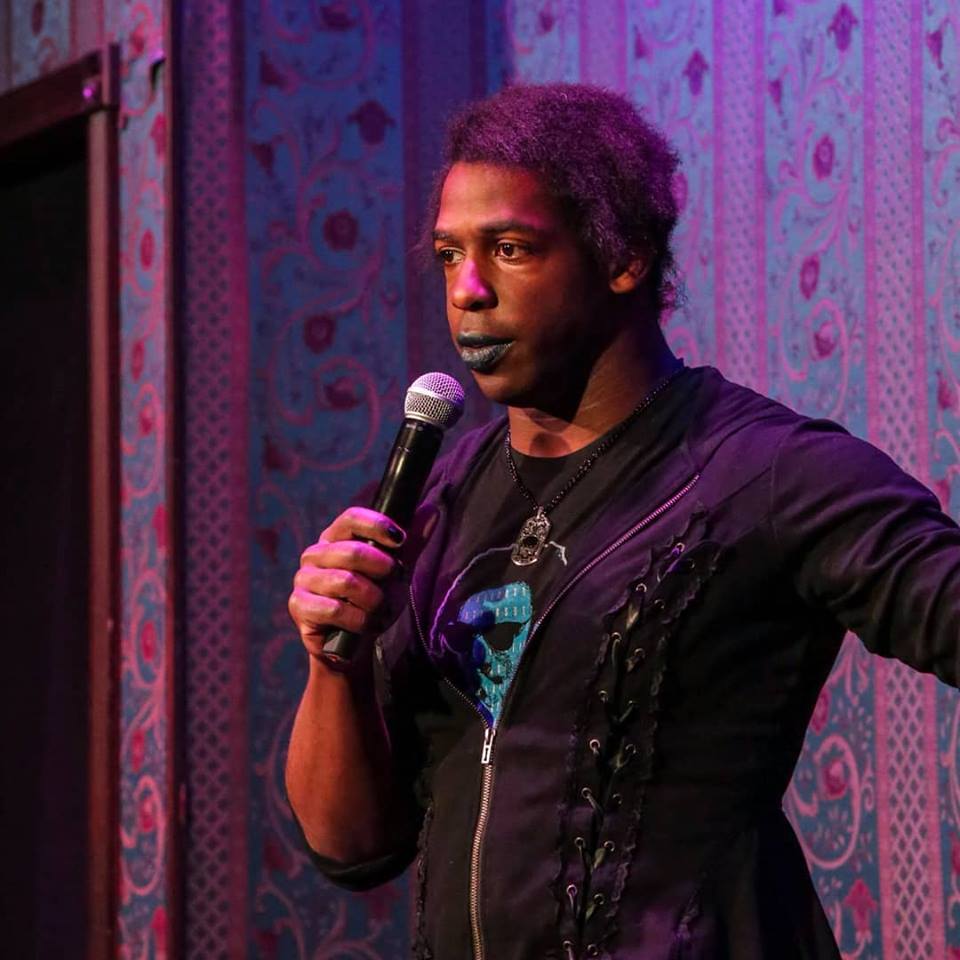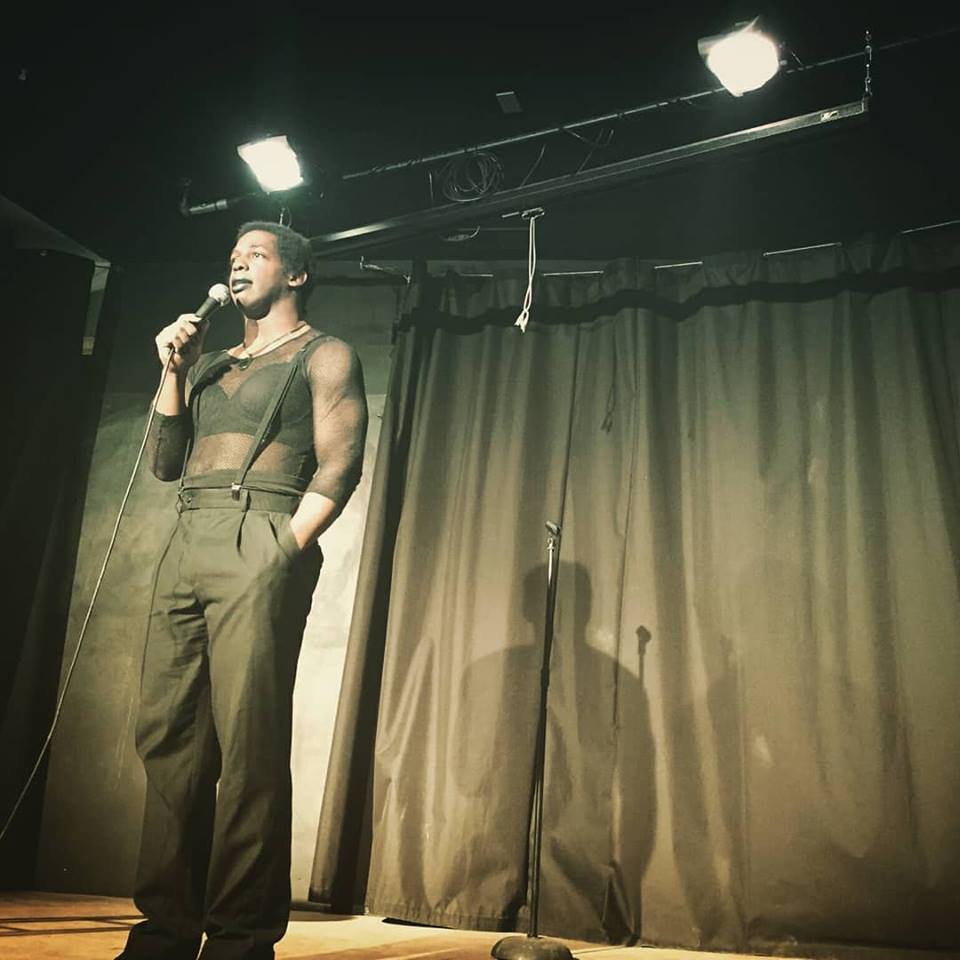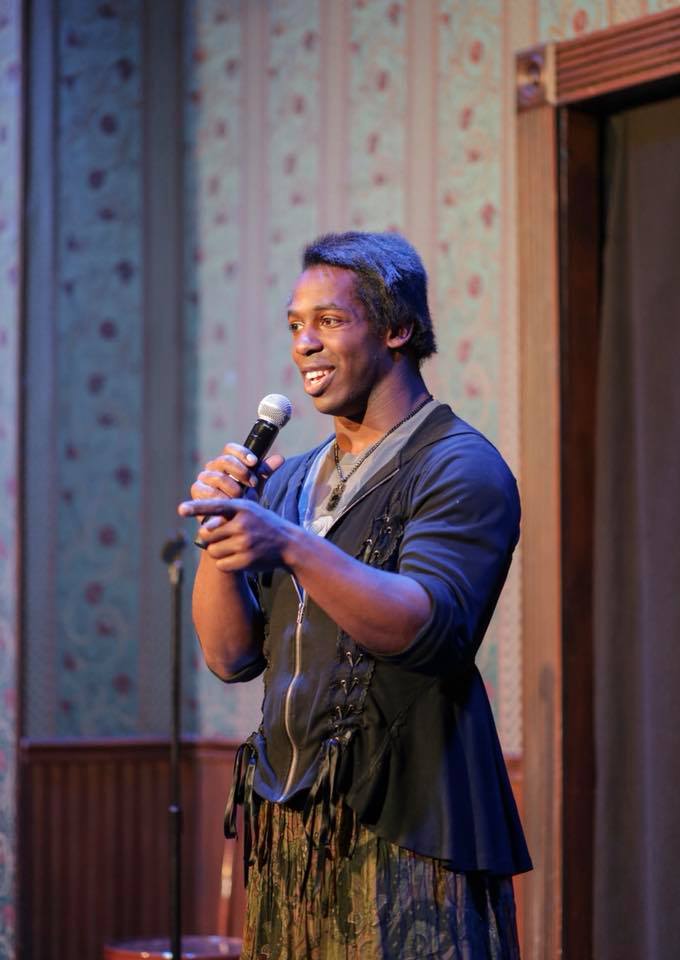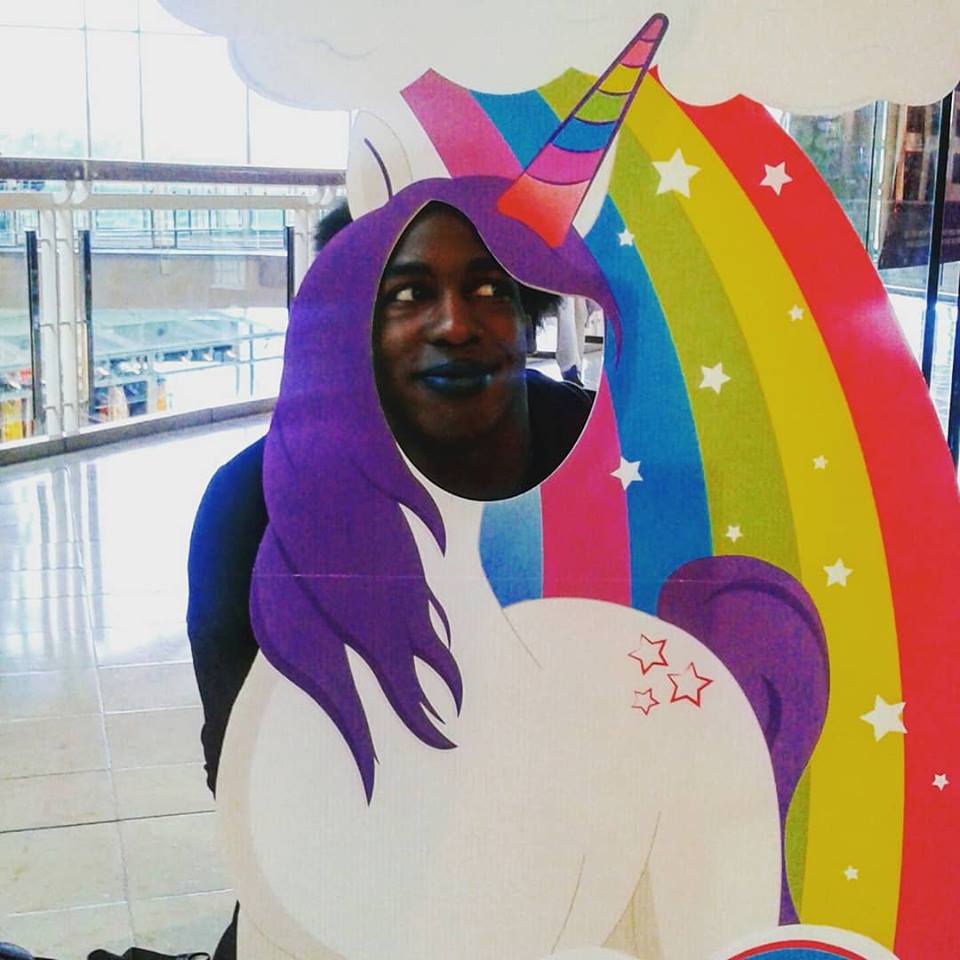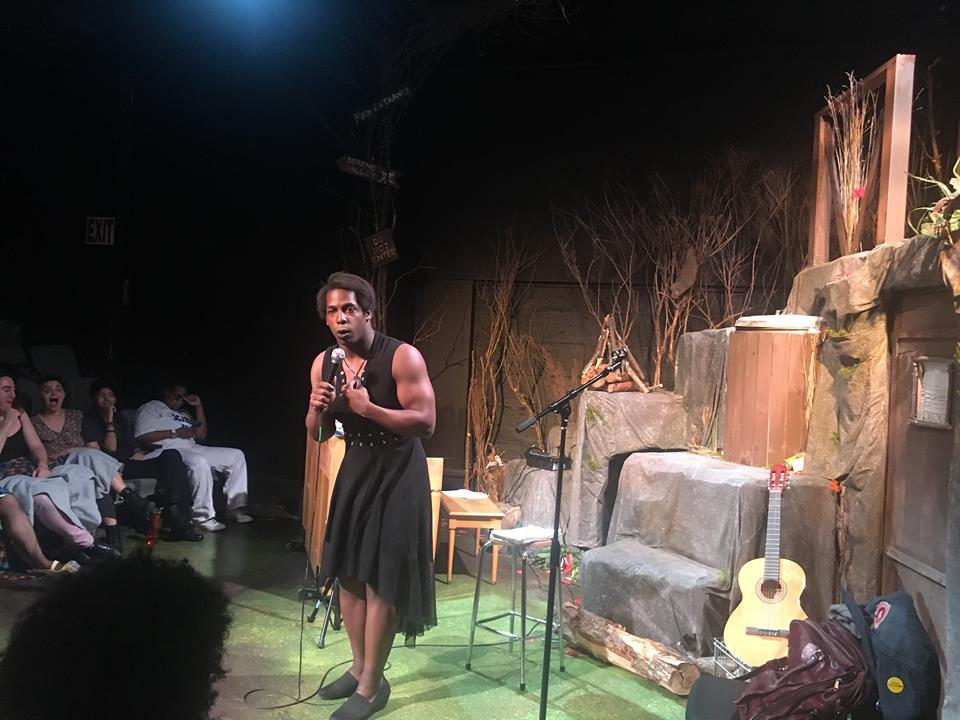 Image Credit:
Liza Elizaveta.
Lindsay Williams.
Frank Rosko.
Getting in touch: VoyageChicago is built on recommendations from the community; it's how we uncover hidden gems, so if you know someone who deserves recognition please let us know here.