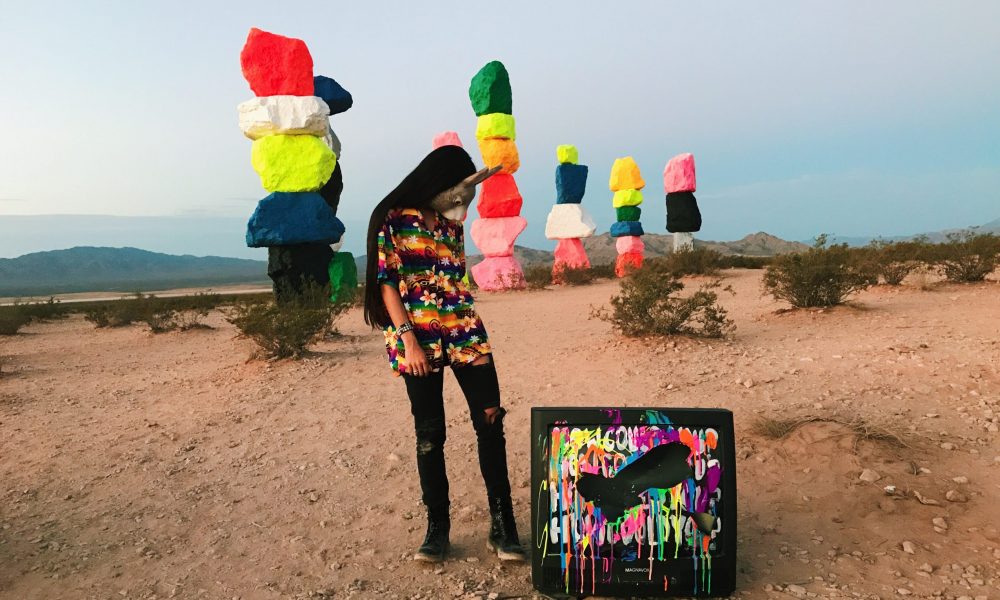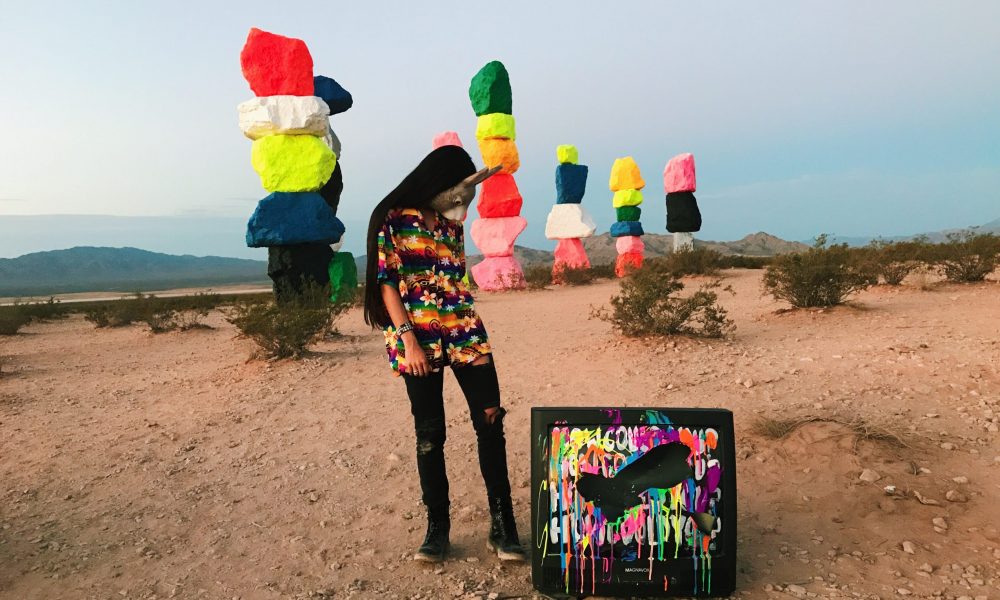 Today we'd like to introduce you to Gabriela Victoria Everett.
Gabriela, we'd love to hear your story and how you got to where you are today both personally and as an artist.
I was born where everything is dead–the desert. My parents met in Chicago and lived here years before me, then they moved to Nevada for work after my mother found out she was pregnant. I grew up in Las Vegas about ten minutes from the Strip. It's intriguing in concept, stuttering neon and sprawls of slot machines, 24-hour-everything, but as a kid, there wasn't a whole lot I could do. Fear of heatstroke during summer breaks was more than real; my mother hardly let me outside. She was afraid I would be kidnapped if I was more than five feet from the house. She's one of those overly protective, well-meaning types, so I became an indoor type. You know, one of those kids who cultivate escapism before the dregs of paperwork and taxes hit. I sunk into books, marked up every scrap of paper I could find with drawings–there was something I couldn't say or name–and I was trying to dig it out of myself. I'm mixed race: half Mexican, a quarter Native American (Lakota Sioux), and a quarter white (Irish and English). As a result of this, I never fit anywhere. I was too brown for the white kids, too white for anyone with more than a tan. I hated it at first, but it resulted in me having a diverse friend group that was based on more than shared culture, we each brought our unique backgrounds to the table. We were all creative, looking for outlets to express the things our history and math classes dismissed. I started to get serious about what I wanted: to make something that confronts the quiet, gray areas in society, as well as celebrating their potential beauty. I wanted to do it through art and writing; I moved to Chicago for college and presently attend Columbia College in the South Loop.

We'd love to hear more about your art. What do you do you do and why and what do you hope others will take away from your work?
I'm primarily a writer, but I also draw and sculpt on the side. Most of my written works are fiction, prose, and poetry that focus on anything from Brooklyn in the 1960s, to cults, or even surrogate mothers. When it comes to drawing, I use it as a way to exercise my observational skills. I used to be miserable a few years back. I'd been swallowed by alcohol and smoke, no clear direction in life, knowing I had to leave home before it could digest me. Visual art helps me focus on the beauty of life and the startling places it can be found, it's been one of the most therapeutic and enriching things that's in my life, and my written work has benefitted in exchange. It's my goal to shine a light on some of the overlooked areas of Western culture, and I want people to see my work and feel their fear dissipate, whether because they feel that someone understands them or because they just think it's pleasing to the eye, I want to make someone feel less alone. I want them to feel inspired to share themselves and their perspectives, to aspire to inspire. My written work has been influenced by a few artists, namely Jenny Holzer and Nicole Blackman, the latter who leaves me breathless with her poems. She's quite dark. I appreciate anyone who's not afraid to make themselves uncomfortable in the pursuit of self-growth and personal truth. Holzer's text art is candid and brutal, it's not afraid to scold you; I try to keep that in mind when I'm reluctant about what I want to say.

Have things improved for artists? What should cities do to empower artists?
In regards to resources, I'd say conditions have never been better. Social media has given artists the ability to achieve a platform like never before; people can find their people! Funding for the arts could be better, though the same could be said about most things. What some people don't seem to recognize is that art is everywhere. Architecture itself is one place function and art meet, along with attractive, colorful designs for stores, flyers for concerts, and of course, books. These are some of the simple things people overlook as creative because they can sound more practical, more dry than the notion of someone in a beret and paint splattered overall smoking a joint. "The pen is mightier than the sword, a picture is worth 1000 words," how have we forgotten these simple truths? Beauty is cathartic, and in my opinion, critical to human happiness. The more appeal we find in our environment, the happier we can be–it's why we chase flat screens and silk sheets. Art is necessary for beauty. One of the great things about cities like Chicago is the sheer size of the creative communities within them. Anyone can support the arts by going to local shows, galleries or buying an artist's available work or sharing it with others. The number one way to encourage creative folk and help them thrive is to share your appreciation for what they make, and spread the word!

Do you have any events or exhibitions coming up? Where would one go to see more of your work? How can people support you and your artwork?
I'm most active on Instagram @mangosherbet, which is my art account. I've had private writing blogs in the past and will finally take on the project of separating my visual art from my written work and putting it on a writing account. For published work, I have poems and prose that have been published in the 2017 edition of "Glyph", a college literary mag based in New Mexico. More recently, I received notice that a short story I wrote was accepted into my college's online literary mag, Hair Trigger 2.0. I'm also working on short, illustrated collection of poems with Jessica Macarenhas, a.k.a. Gertrude, so any support of her work is support of mine, along with that of several other artists. Lastly, a follow is a great way to show support in the age of our algorithm overlords–I always love to see online art communities grow!

Contact Info:
Email: gabrielaveverett@gmail.com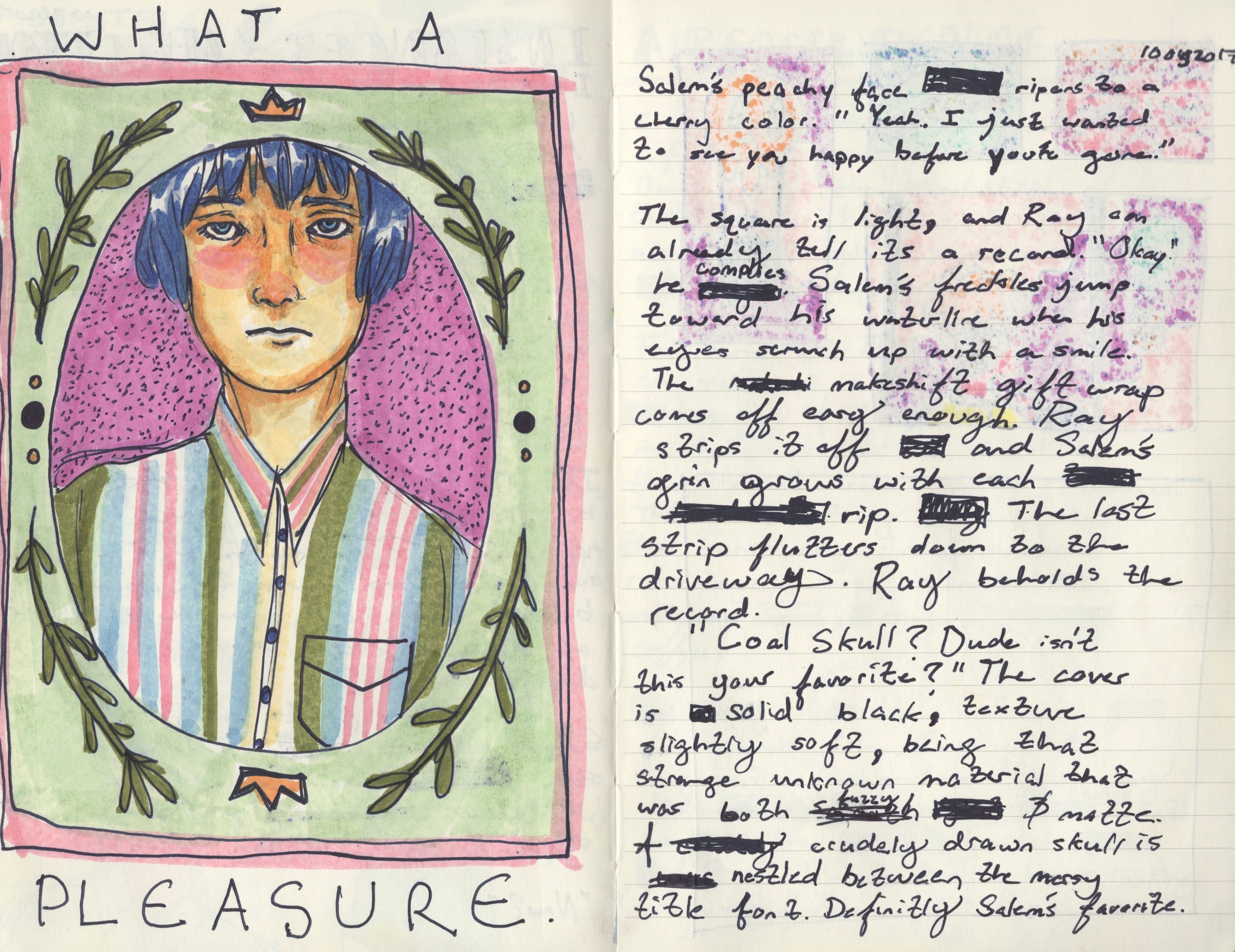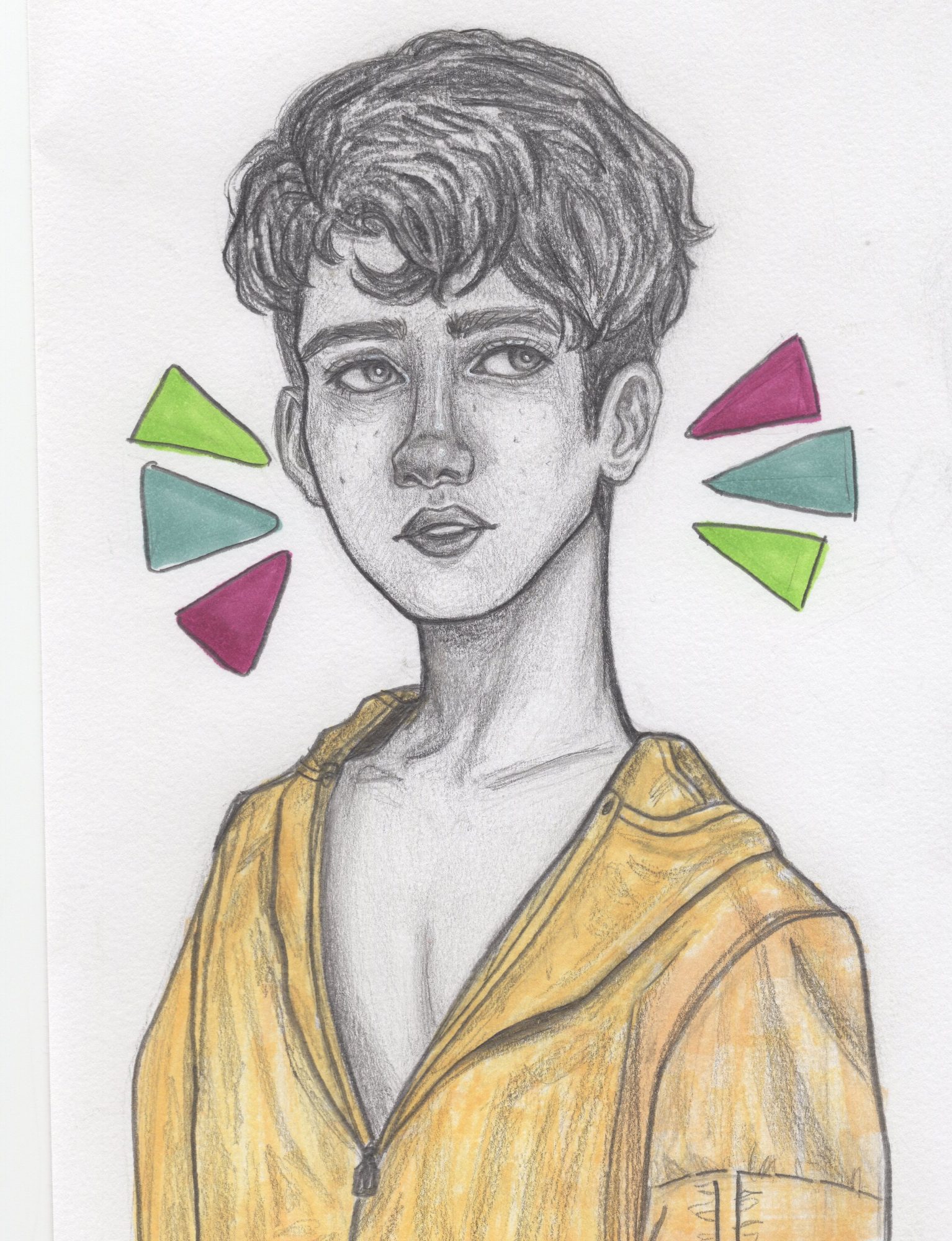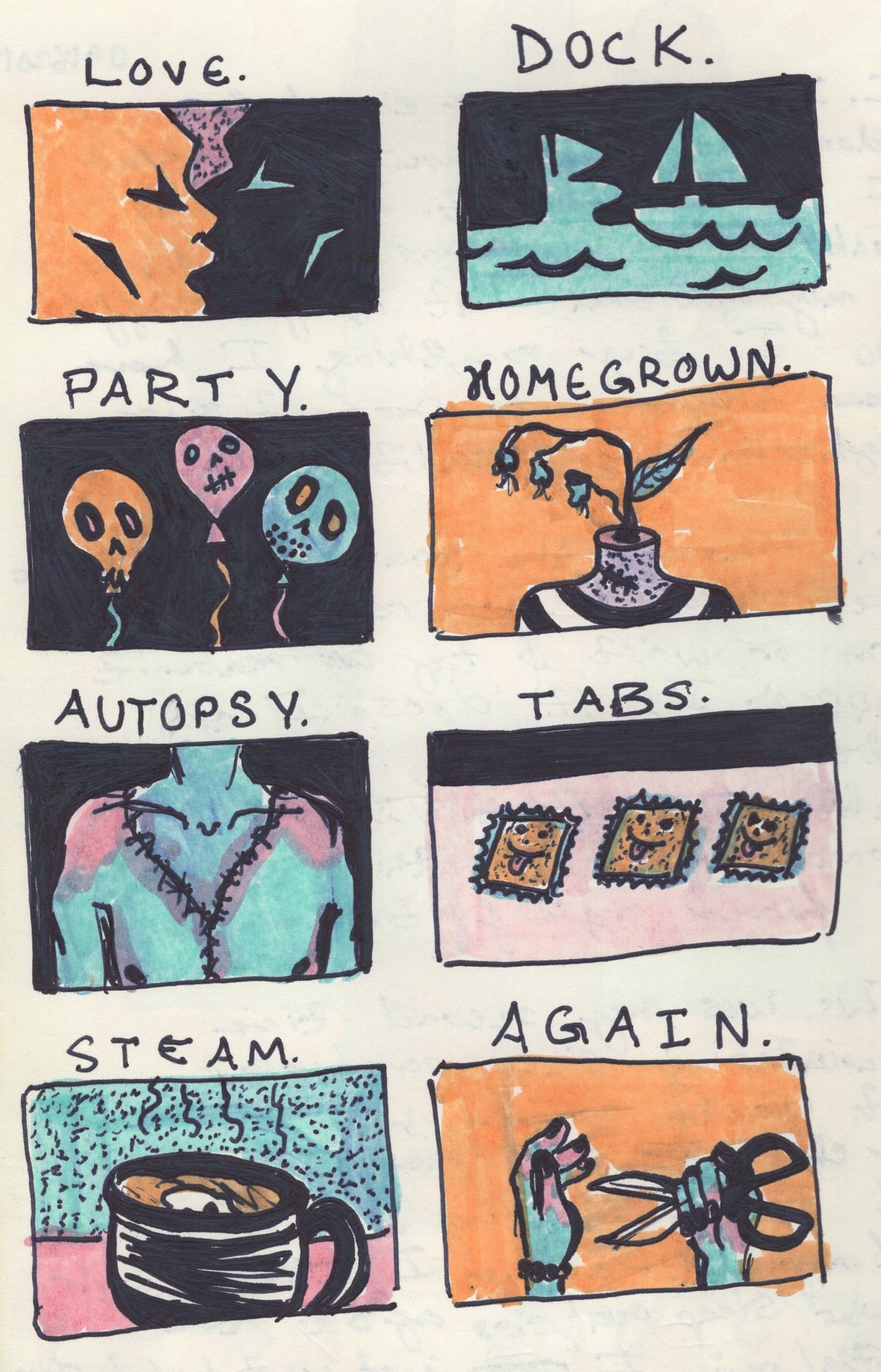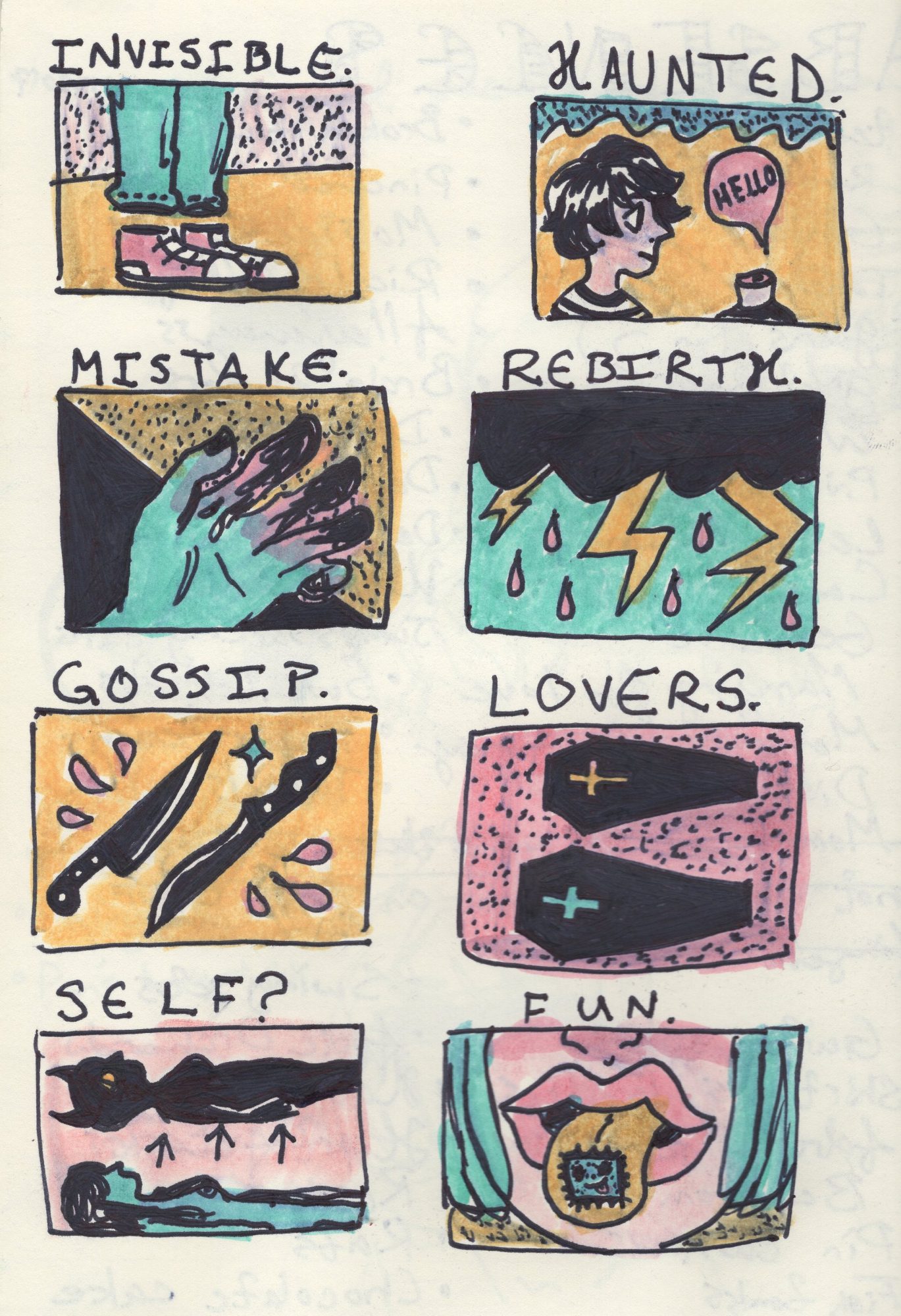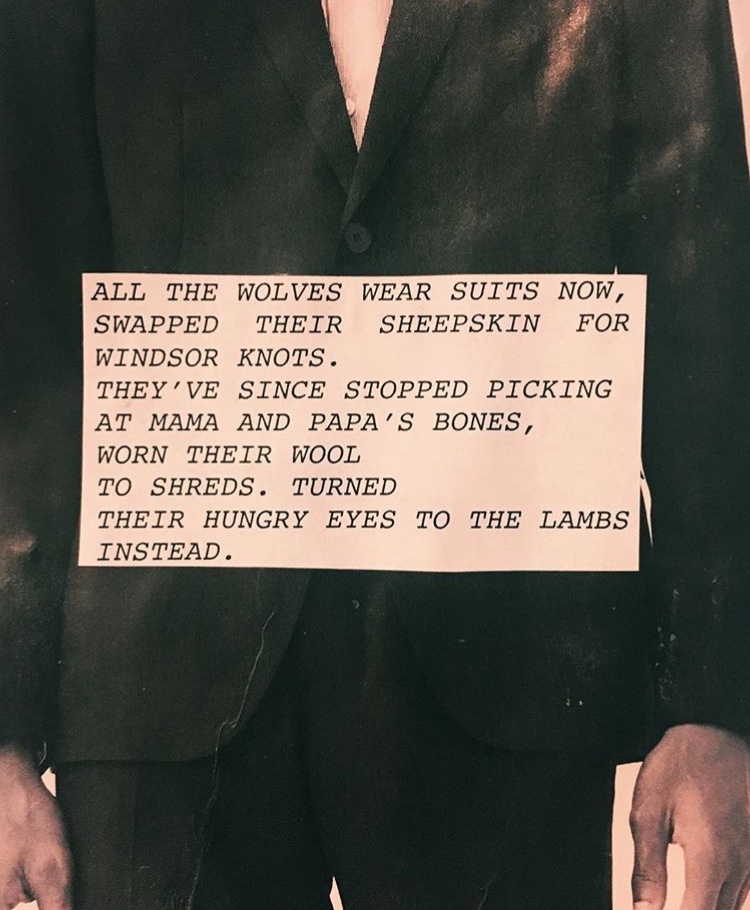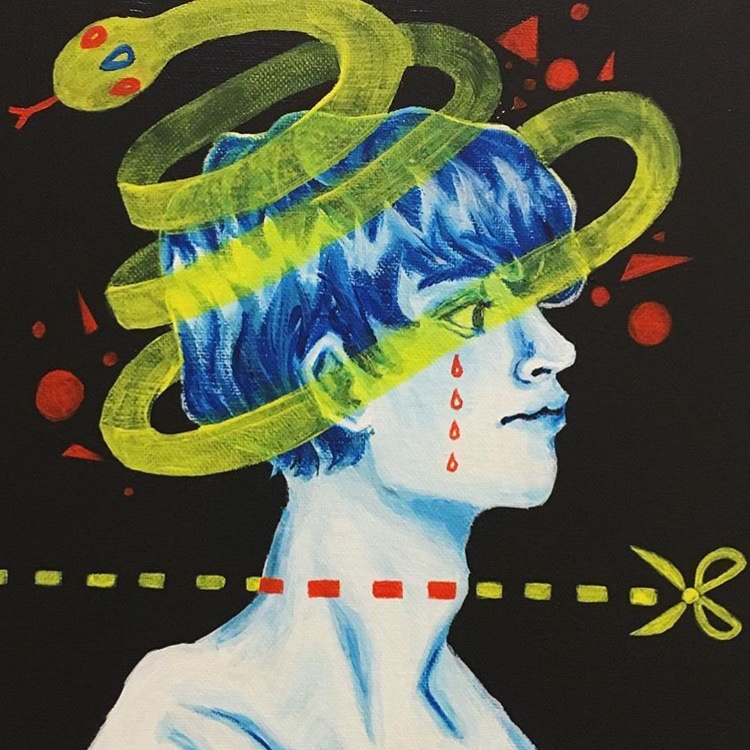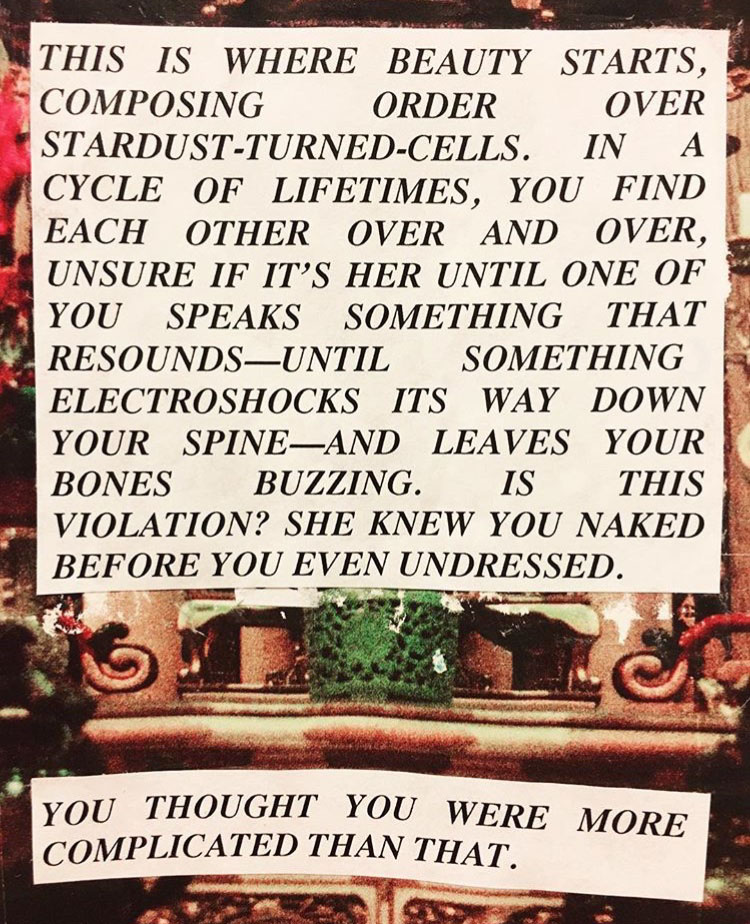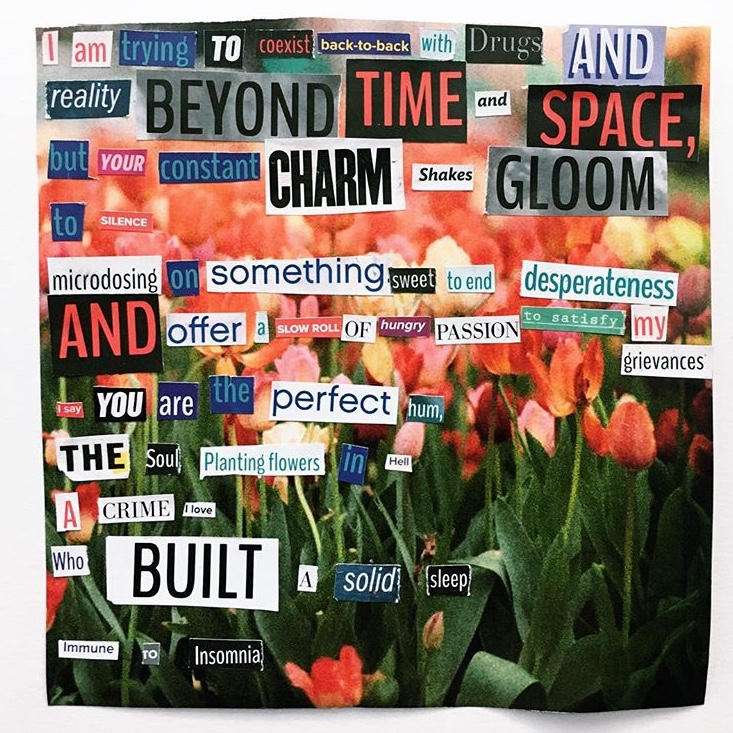 Image Credit:
Gabriela Everett
Getting in touch: VoyageChicago is built on recommendations from the community; it's how we uncover hidden gems, so if you know someone who deserves recognition please let us know here.