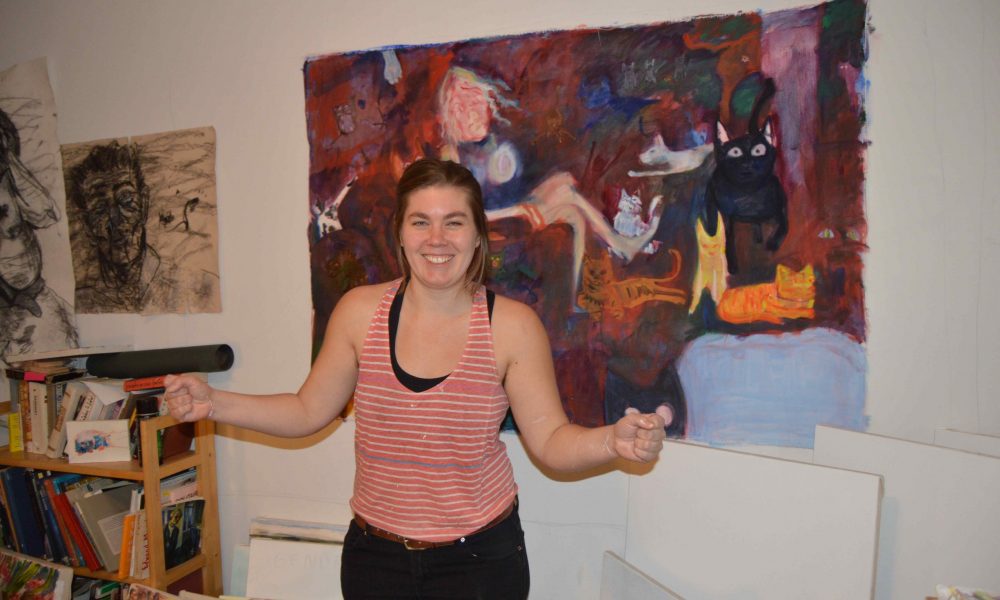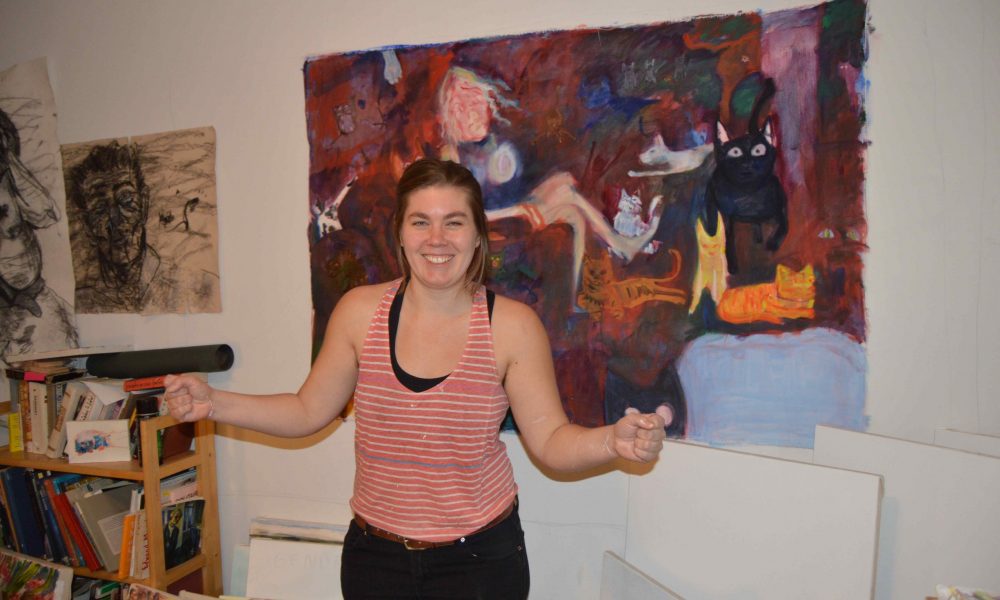 Today we'd like to introduce you to Sarah Bastress.
Sarah, please kick things off for us by telling us about yourself and your journey so far.
I am a little wary of making up my own origin story. I often describe myself as a gay weirdo from West Virginia, which is totally true, but I have found that people take that description and assume a history of horrors that aren't always nuanced or true, and I was embarrassingly too comfortable letting them do that. Growing up queer in Appalachia is a huge part of my identity as an artist, but being an Appalachian now living in cities plays an equally big role, and I have found difficulty and beauty in both experiences.
My parents are lawyers and activists who had me later in life, and I had the privileged existence of being raised basically like a small adult. They are hard workers, so I had a decent amount of alone time but also was taken to a lot of their meetings, where I spent hours of my childhood drawing on computer paper to entertain myself, which was great preparation for developing a sustainable artistic practice. To be honest, I was (and often still am) a bit of a brat and assumed I was welcome in every conversation, and my parents never discouraged that assumption. So, even with a significant amount of social anxiety, I luckily have the bullheaded idea that I can add to a discussion, and sometimes can't help myself from adding to it. A lot of my paintings are of people you just know can't help putting their foot in their mouth.
My grandmother also is an extremely creative person who taught me about pottery and painting and story writing, who always figured out ways for me to accomplish art projects I had in my head when I visited. She lives close to the Carnegie Museum in Pittsburgh and would walk there with me and let me roam around with her. The first painting I ever made was undoubtedly with her, and the first story I ever wrote was about her and me going on an adventure with the Sphinx in Giza, and I don't see becoming an artist without her normalizing art, her calm encouragement, or her existing as my muse.
Can you give our readers some background on your art?
I am a painter, and I make mostly paintings and drawings, though occasionally, I make low budget videos.
My works are narrative portraits of goofballs in their natural environments, being themselves for better or worse. I start with a rural or queer trope or my own insecurities, and I recreate them to make alternative existences. They are confrontational scenes about the glee and horror of having a body and what it is like to interact with other bodies and the world in general. I am not positive if there is one thing I would want someone to take away from my work. Maybe that even if I am making fun of the creatures in my work or if they seem silly or grotesque, that they are not a joke? I think the funniest and most astute comedy roasts are between friends, and that honesty and observation is a form of love. Minorities and social underdogs are often valorized with their imperfections erased, and that can be a denial of their humanity. Our love comes with stretch marks and bad breath. That's how you know it is love.
How do you think about success, as an artist, and what do quality do you feel is most helpful?
I think success is being able to live moderately comfortably and continuing to have the time and space to make work you believe has merit. Virginia Woolf made some good points, even if it was a little easier for her to get her own room than it is for others. Again, I don't think it is worth it or possible to exist as an artist without other people pursuing their passions, whatever they are, to encourage you, challenge you, and keep you going. One of my best friends/soulmates is an engineer, and her creative pursuit and work ethic reminds me all the time to keep working. Being an artist is a lifestyle in which the measurable rewards are often only personal progress, where you go a seemingly long time without selling work or getting professional acclaim, and that gets lonely and grim if you don't have someone else who can remind you the struggle is worth it; that making a really good painting is worth it and can sustain you. I often get down in the dumps and then will see something my friend made that just blows my mind, and know that, yeah, that is the bar, that's why we do it, and I get back to work.
What's the best way for someone to check out your work and provide support?
My Instagram (@sbastress) is probably the best way to see my works in progress, and I also have a website that is a little more polished though less updated (www.sarahbastress.com). If you are in Chicago, my friends Kevin Stuart, Jenn Smith, and Miri Phelps and I are working on a little pop-up gallery/party that should be fun, which we will be announcing soon, so you could keep an eye out and come to that. Another way to support me is to check out my friends' work, both the ones I mentioned above and just the other people I follow on Instagram. You cannot sustain yourself as an artist if you don't have a community of other artists that are doing ok and that inspire you.
Contact Info: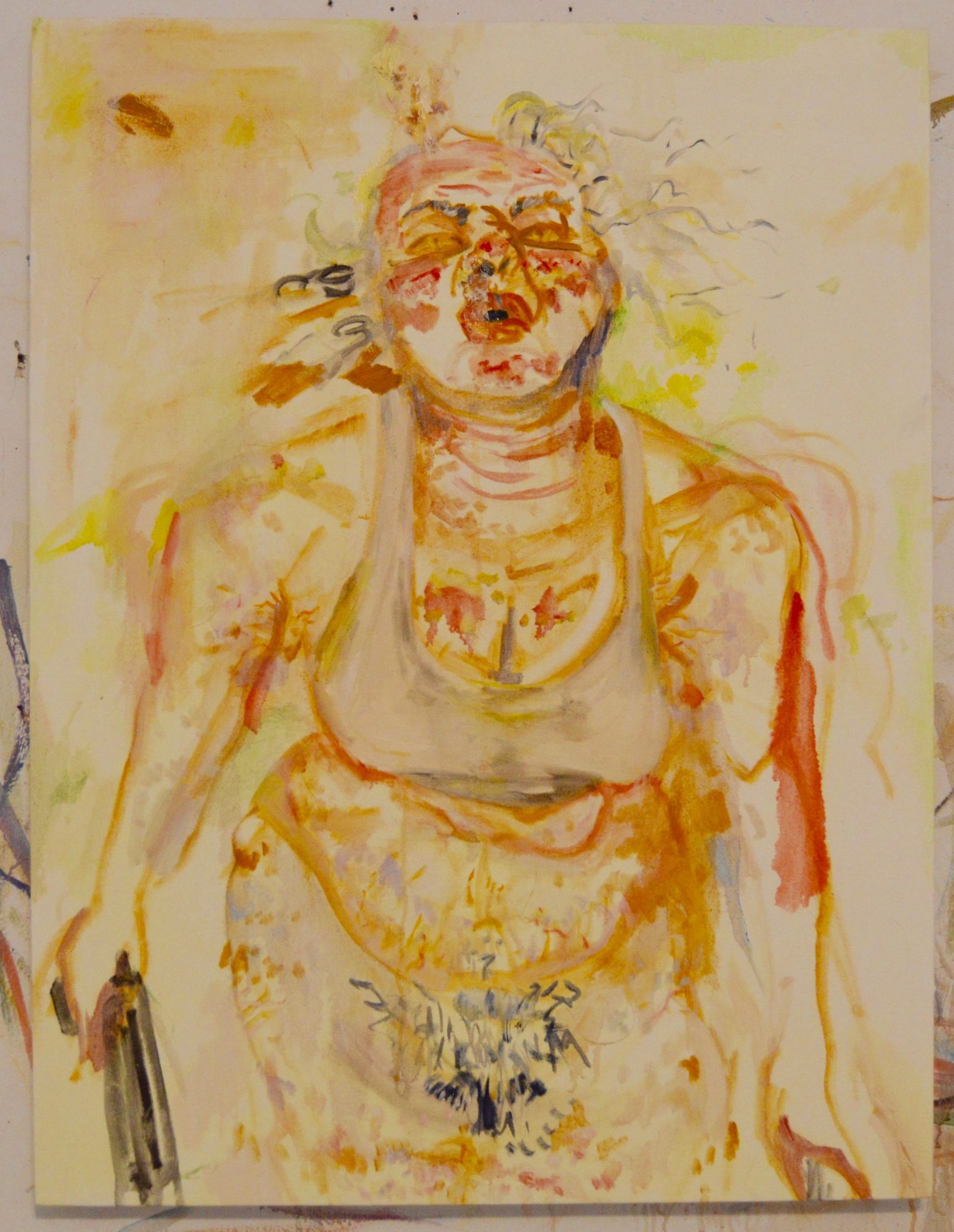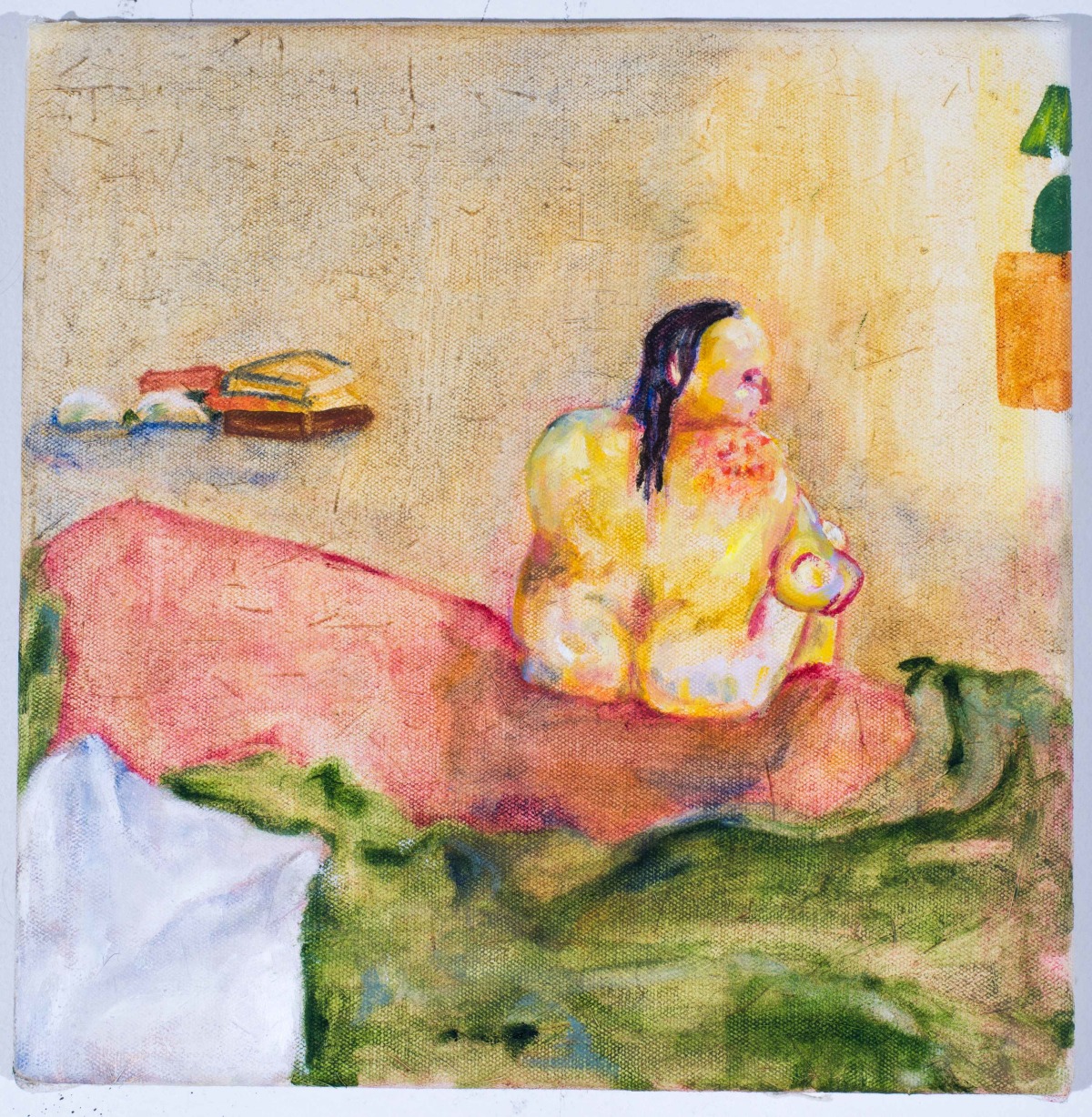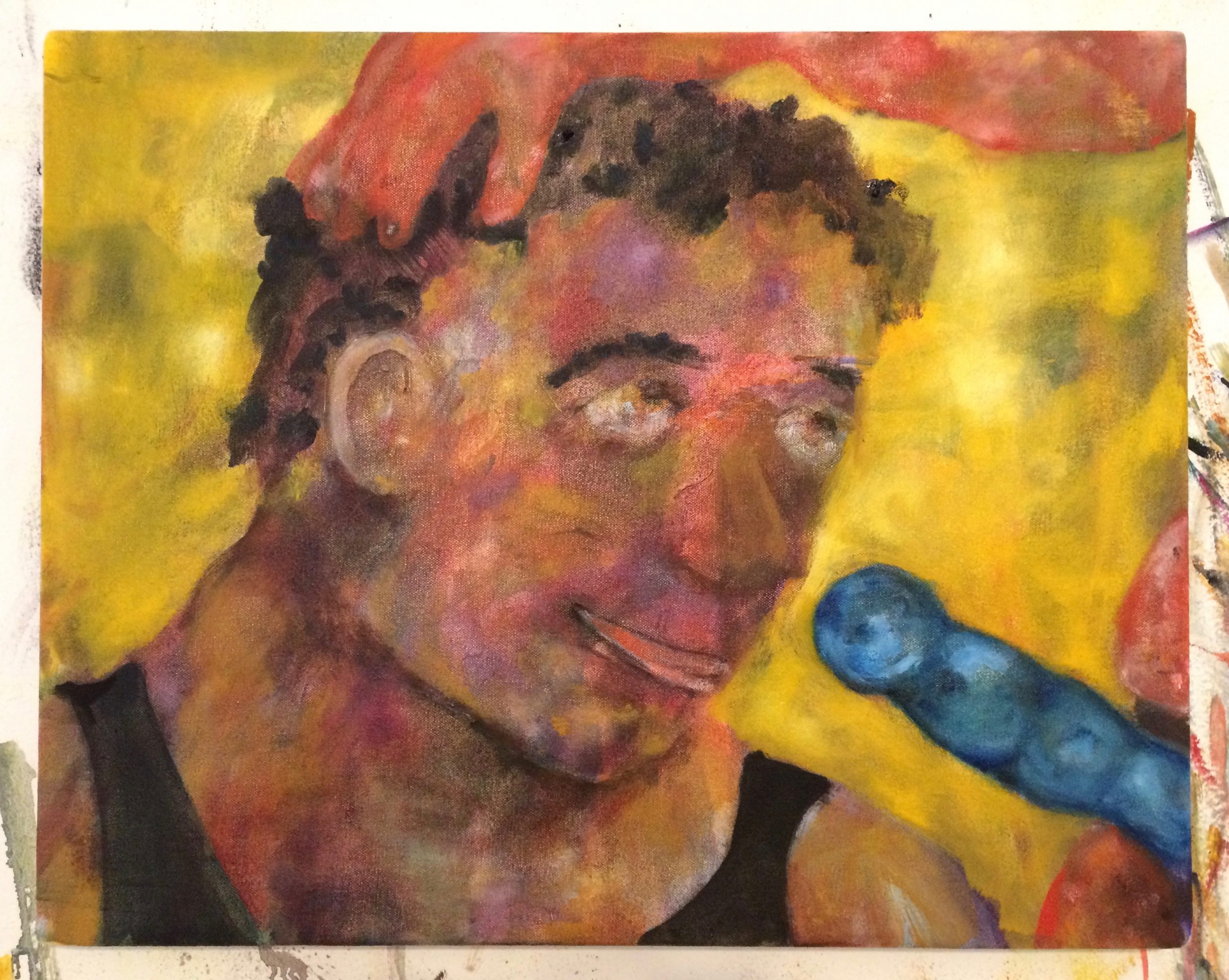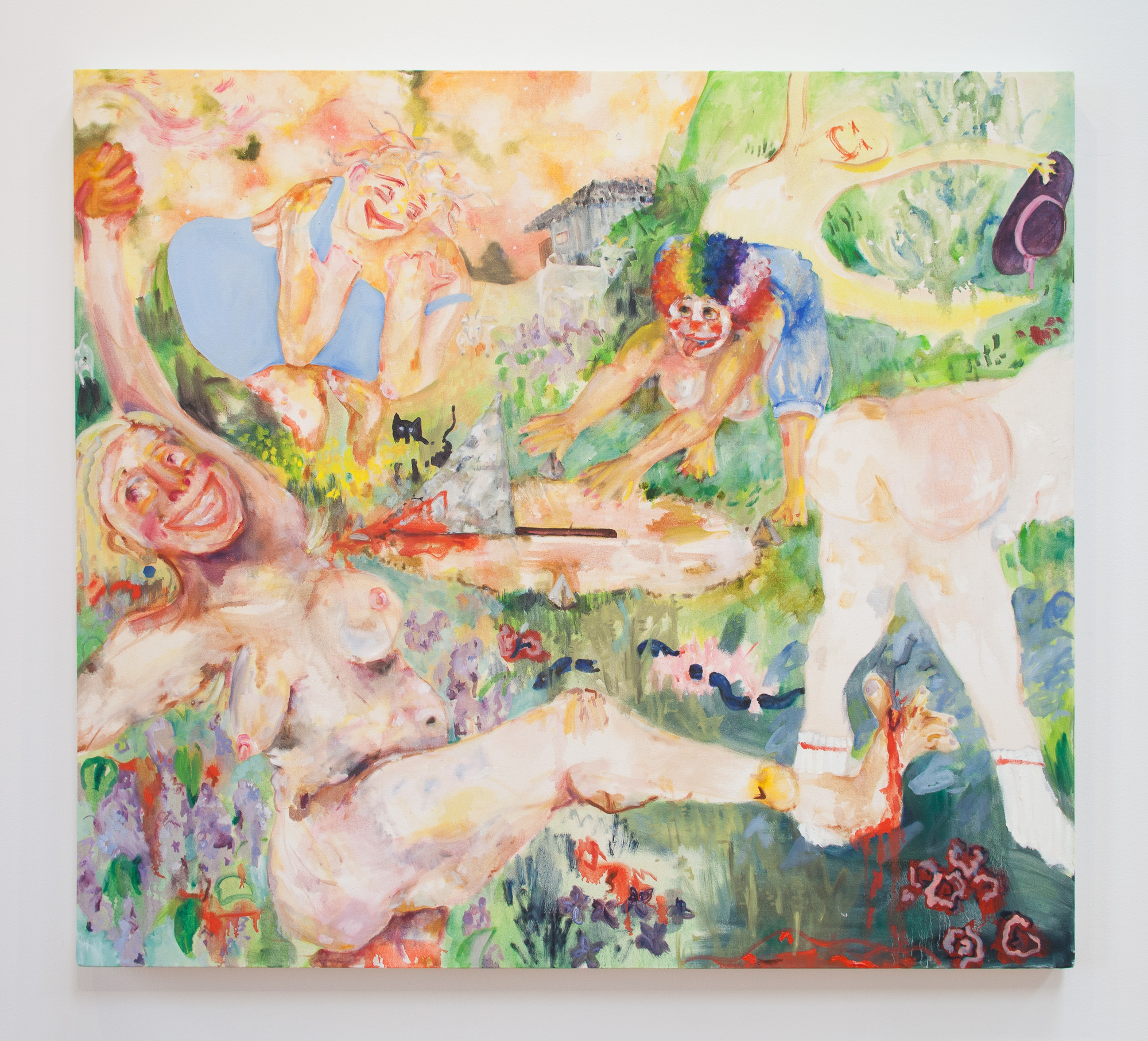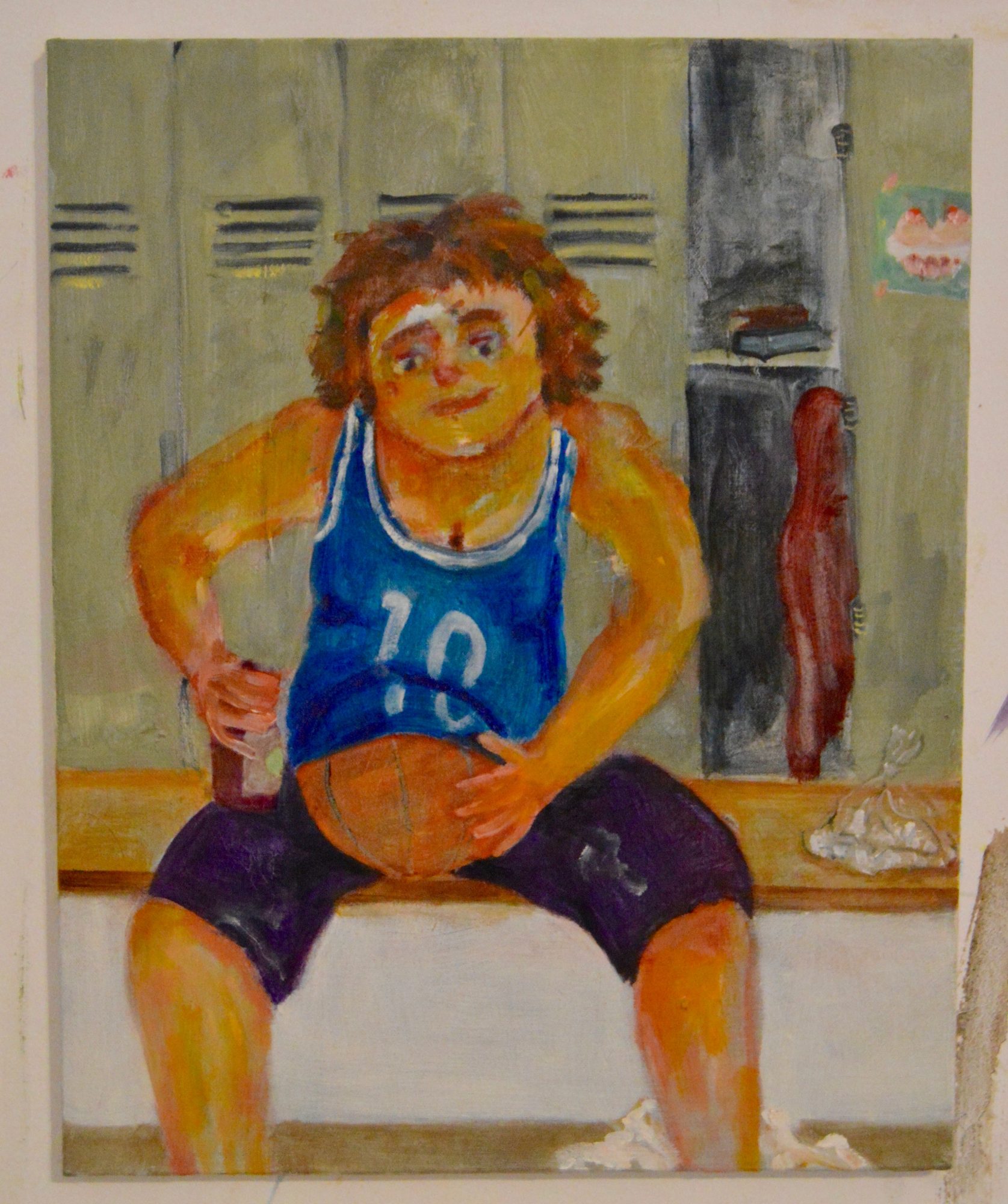 Image Credit:
All paintings are by Sarah Bastress. Photo credit for Sundial Dance (for my grandmother) is Robert Chase Heishman
Getting in touch: VoyageChicago is built on recommendations from the community; it's how we uncover hidden gems, so if you know someone who deserves recognition please let us know here.