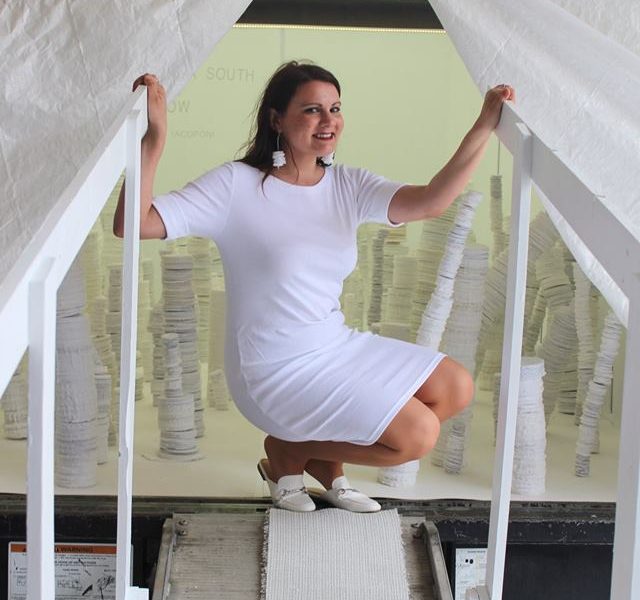 Today we'd like to introduce you to Lauren Iacoponi.
Lauren, please kick things off for us by telling us about yourself and your journey so far.
I identify as an artist, maker, self-starter and independent curator. My practice incorporates curation, writing and public outreach. Inclusivity is important to my curatorial practice. I co-founded Unpacked this past year with colleague Shane Bowers while in the Master's program for Fine Art at Northern Illinois University. I began this collaborative due to a growing interest in different models of mobile museums and galleries for contemporary art. The DIY art scene has been an interest of mine for some time now. Sources of inspiration for Unpacked include Chicago's Floating Museum, The Franklin Outdoor and Terrain Exhibitions in Oak Park. I saw in these DIY institutions the possibility to create, curate and exhibit work in communities and public spaces. The ability to showcase work publicly helps broaden exposure for young and underrepresented artists and helps build community around art. I knew I wanted to be part of that. The most cost-effective way to do this was to rent a truck and travel with our art – promoting new ideas and gaining exposure in unlikely places.
Only a month or so after co-founding Unpacked I was given the opportunity to help establish the brick-and-mortar gallery Rubberneck in West Town Chicago with my good friend and colleague, John Cibula. Cibula and I met while attending high school at the Chicago Academy for the Arts, where we both began as music majors (vocalist and drummer). As high school students we took art classes together with Visual Arts department head Margy Stover, then in college both declared art as our major while attending Columbia College Chicago. While receiving my Bachelor's degree in Fine Art, I gained valuable experience working in galleries through a two-semester long internship at Elephant Room Gallery in the South Loop of Chicago. The internship expanded on my skill sets and helped me gain greater knowledge and experience with the administrative tasks involved with gallery management.
The summer after my graduation I was offered a position as a gallery assistant for Art Alliance: The Provocateurs, a group show featuring reputable contemporary artists curated by Shepard Fairey (Obey, Obama Hope, etc.) This ultimately spring boarded my career in gallery and studio management. Working with a high caliber artist and acting as a sales representative in a reputable market made me a valuable candidate for future employment. I now wear several hats in the Chicago art community. Not long after my experience working with Shepard Fairey I was offered a job assisting contemporary fine art photographer, Darryll Schiff in his West Loop Studio. I have since been promoted to Studio Director at Darryll Schiff Fine Art and have assisted with and curated his work in international art fairs. My accomplishments with Schiff earned me the coveted internship at DeGroot Fine Art, a high-profile art consulting firm based in Chicago. Having received my MFA earlier this month, I am gearing up to spend the summer working on gallery programing for Rubberneck and Unpacked.
Rubberneck serves as a studio, gallery, and residence on the near west side of Chicago (@ 2058 W. Chicago Ave.) Adding to the growing art hub of West Town Chicago. The exhibition space is a commercial gallery that specializes in contemporary art; painting, photography, and fiber-based artworks. The newcomer gallery promotes the work of emerging local and underrepresented artists and seeks to strengthen local and global networks, adding to a tradition of growing independent, cooperative and artist-run spaces in Chicago. I am the Exhibition Coordinator and Co-Curator at Rubberneck.
Can you give our readers some background on your art?
My passion for curating began unexpectedly through graduate critique. I noticed every time we visited an artist's studio I would have more ideas for them than I would myself. I wanted to be a part of showcasing their work, finding the most effective way to exhibit pieces and communicate the artist's ideas. I love the storytelling that comes from curation. I like to work around a theme and find works that speak to it – so one work is enhanced by the next.
Like the post-minimalists who came before me who sought to move art out of the traditional gallery setting and into the natural and built environment – freeing the artwork from its status as a commodity – I have similar intentions through Unpacked. Unpacked is a non-profit mobile gallery in a moving truck, which expands the domain of what is conventionally considered an appropriate space to showcase art. Unpacked operates under the manifesto that art is for everyone, just as public spaces are for everyone. Art is not just for those who are artistically trained or educated, showing art in public spaces helps promote this idea. Art is made egalitarian and democratic, removing its typical bourgeois status. Unpacked shows provide an art experience that is both free and non-commodity-based. Unpacked is intended to start conversation, inspire and generate an experience. Unpacked has a dynamic communication network directed at multiple audiences, placed in diverse locations, to engage the viewer in a dialogue about art, identity, public space, and the innovative ways artists can curate meaning and a sense of community through installation.
Any advice for aspiring or new artists?
Some of the most pertinent advice I can give is to remain productive. Seek out opportunities and make them if they aren't there. Stay active, go to openings and get involved in your community.
What's the best way for someone to check out your work and provide support?
Unpacked installation sites vary from the typical museum/gallery context, by traveling to public and institutionalized locations on university campuses, art districts, museums, and public parks. Exhibiting publicly at spaces like museums of natural history, or zoos, following in the footsteps of Mark Dion, tracks how pseudoscience, social agendas and ideology creep into public discourse and knowledge production. This framework inspires our curatorial methods. We have summer and fall exhibitions planned. We network with local, under-represented artists and more established artists in the Chicago area to promote community building within the Chicago art scene. This summer/fall we will collaborate with Claire Ashley and Jack and Seth from the Wabash Lights, as well as recent MFAs from Northern Illinois University. A Kickstarter for Unpacked is coming soon. The next exhibition at Rubberneck will feature Shane Bowers opening Friday, June 29th. I have a solo show featuring new works this October at the University Club of Chicago.
Rubberneck will be exhibiting a pop-up show of affordably priced original artworks by emerging Chicago artists this Friday, June 16th. The pop-up is titled "Impromptu" the reception will include light food and refreshments running 6-9 pm.
Contact Info: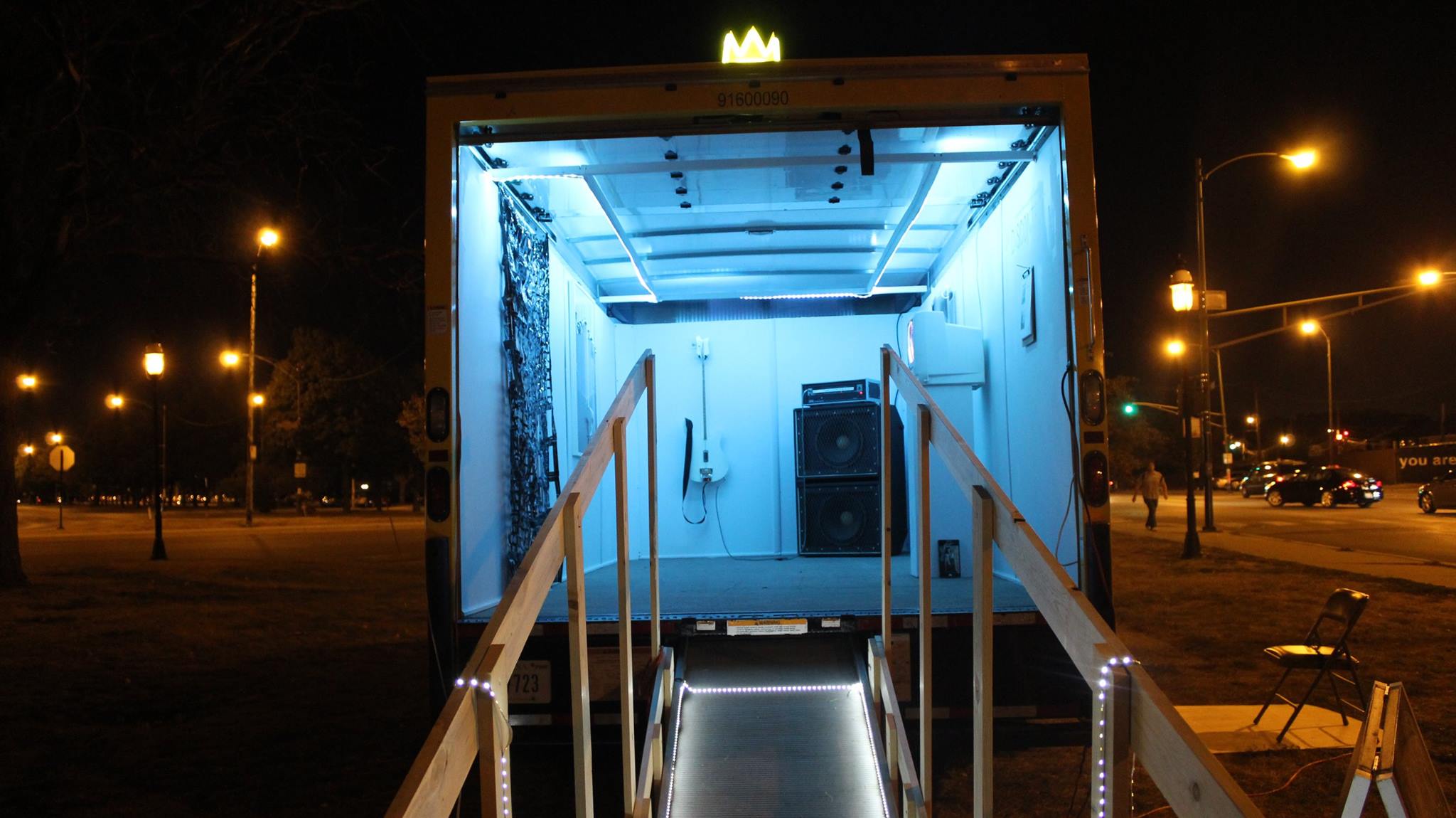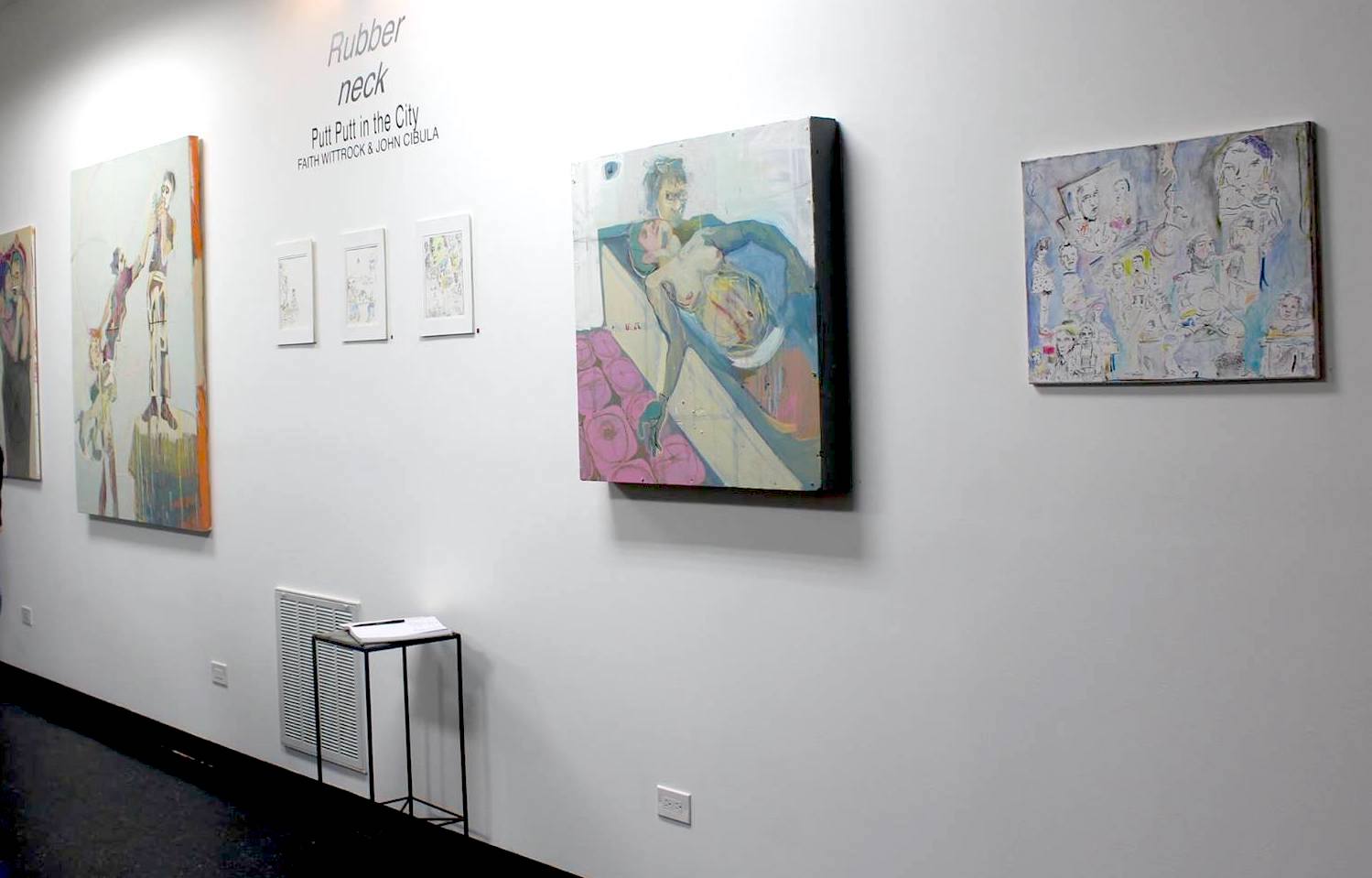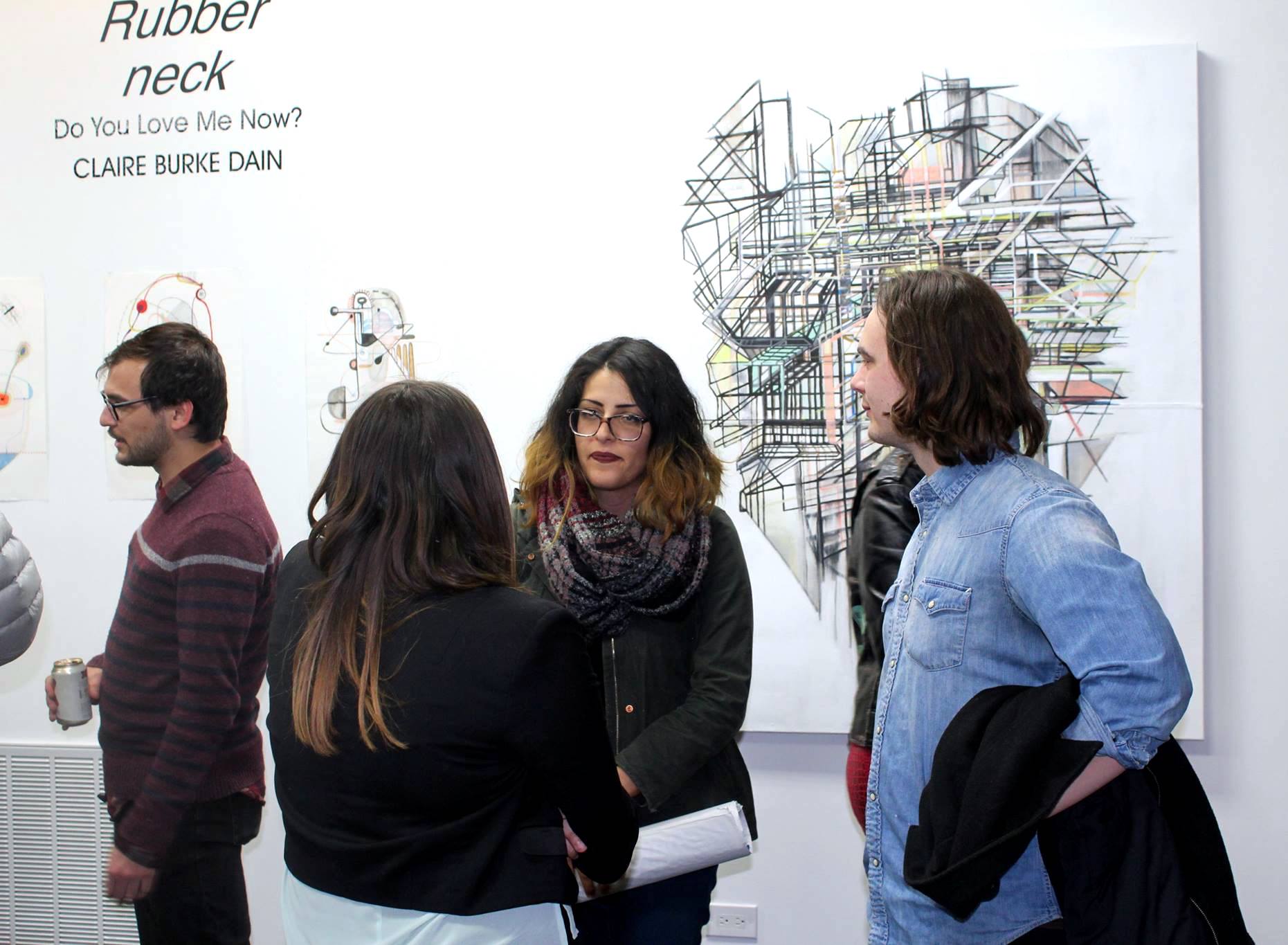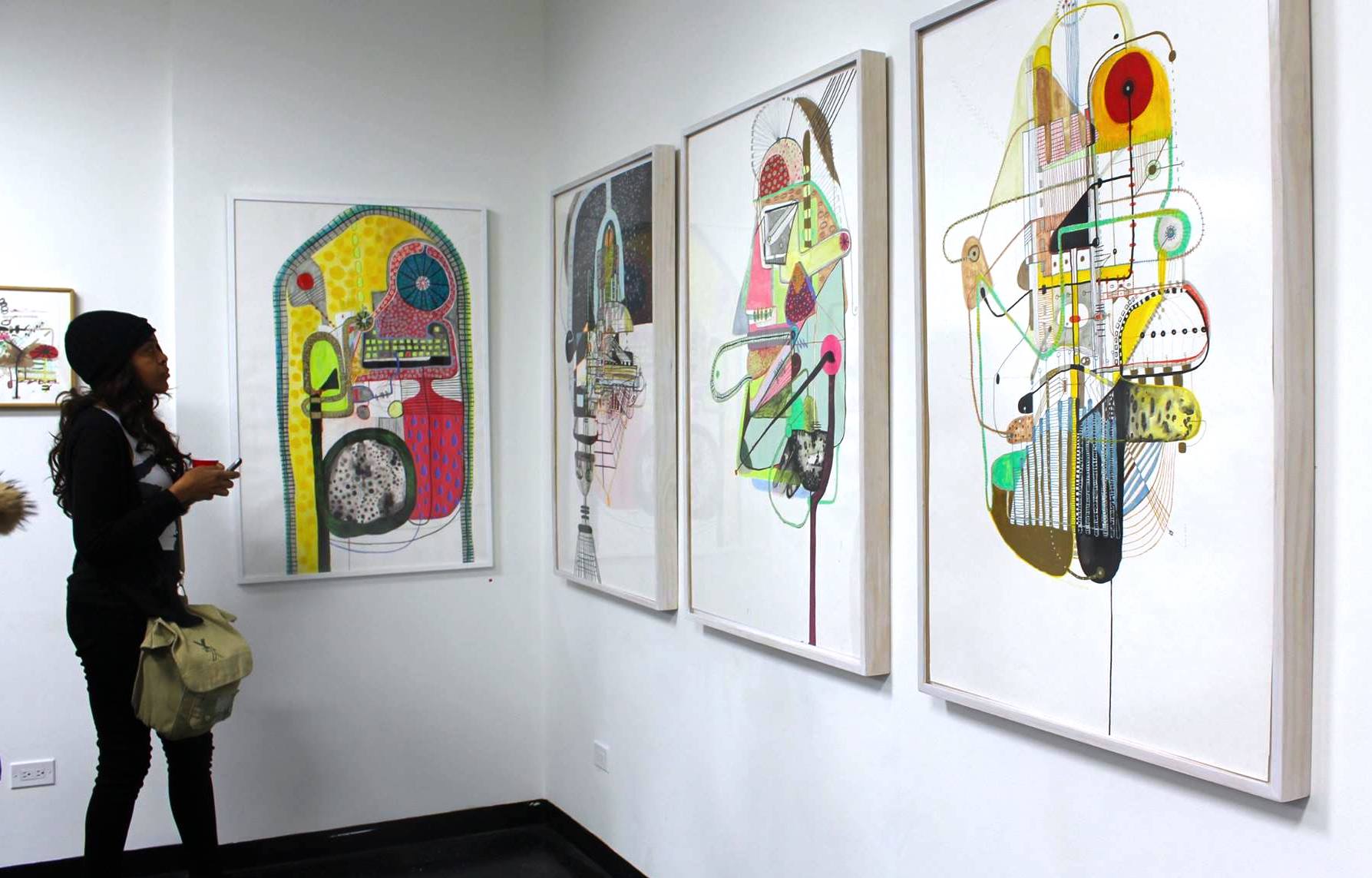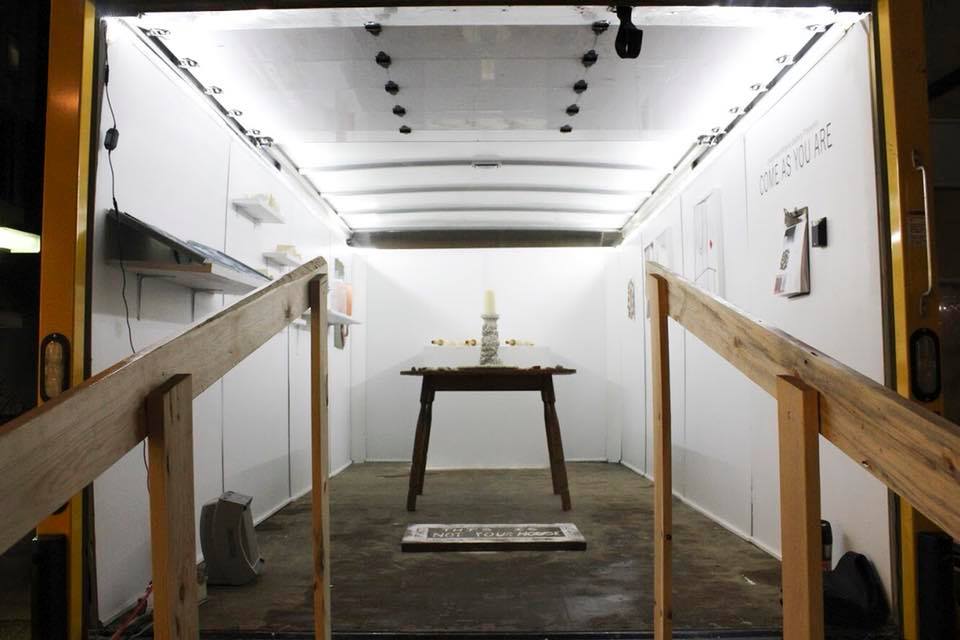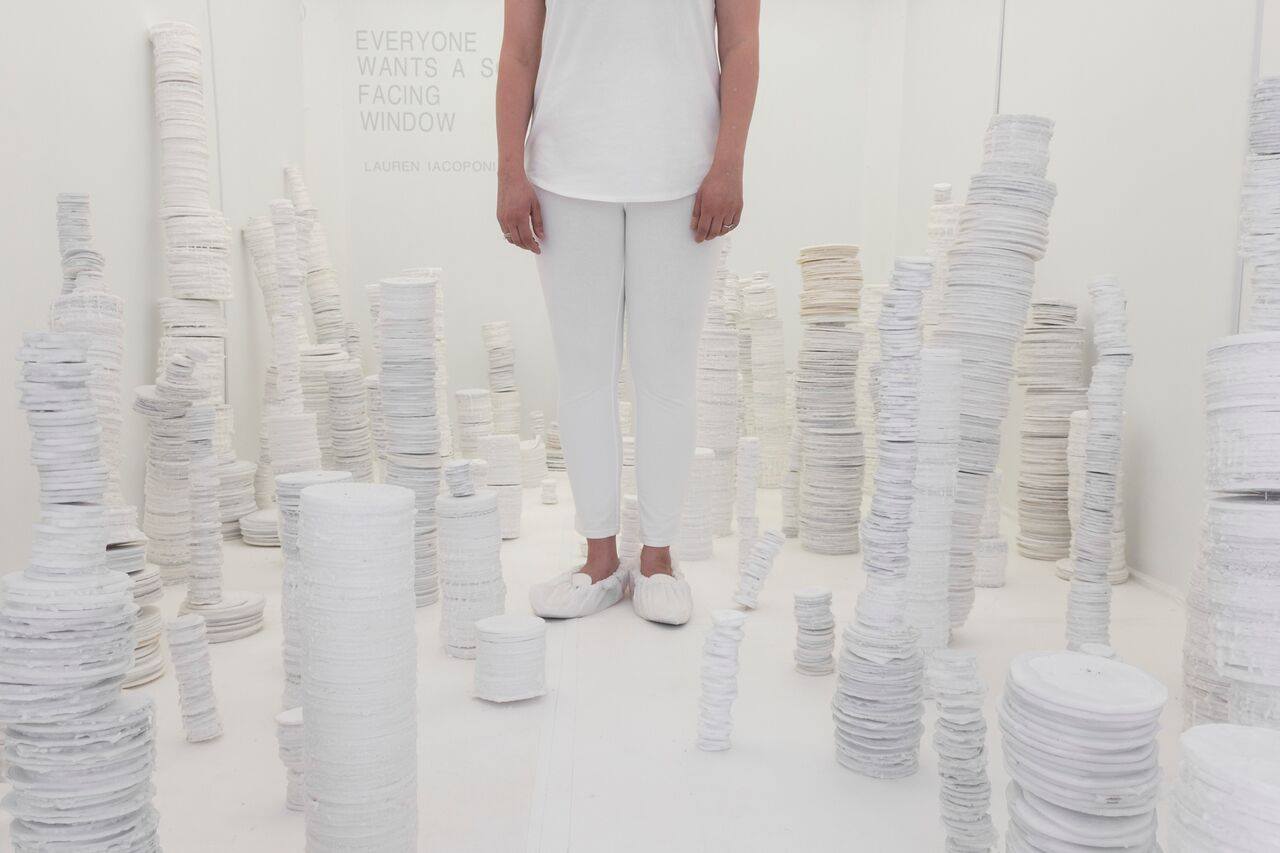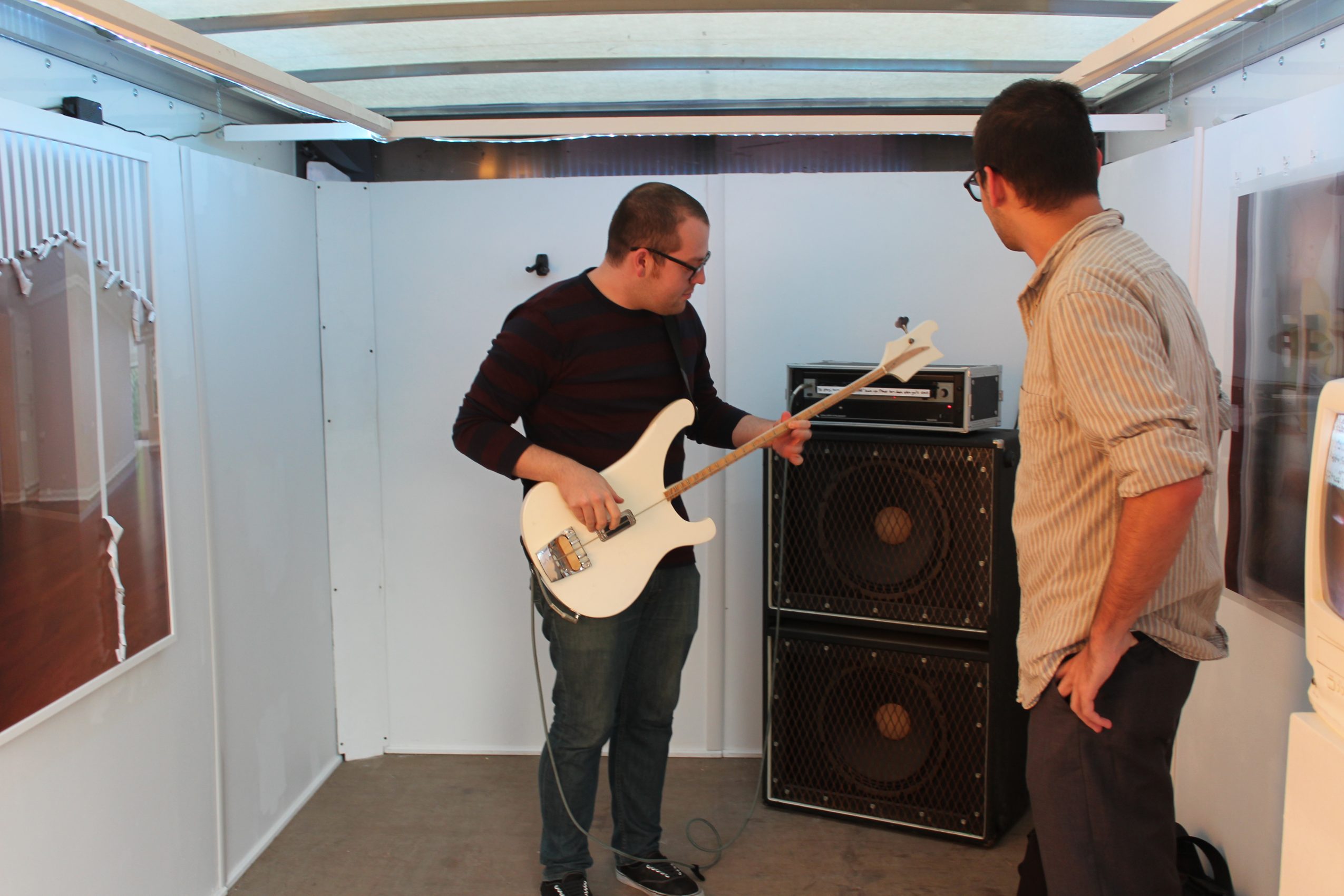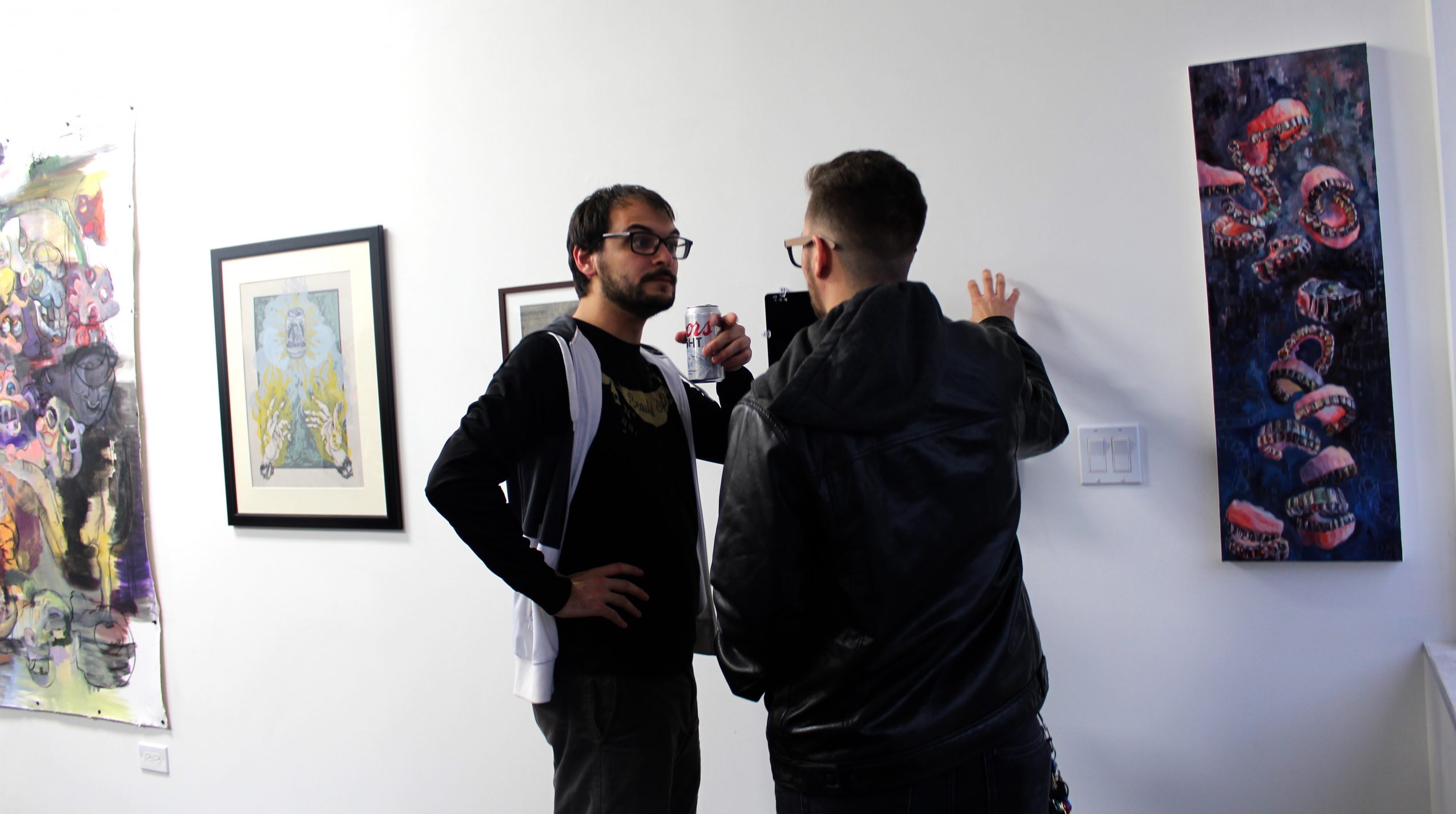 Image Credit:
Personal photo taken by Michael Iacoponi.
Photos taken by Lauren Iacoponi & Amy Shelton.
Getting in touch: VoyageChicago is built on recommendations from the community; it's how we uncover hidden gems, so if you know someone who deserves recognition please let us know here.