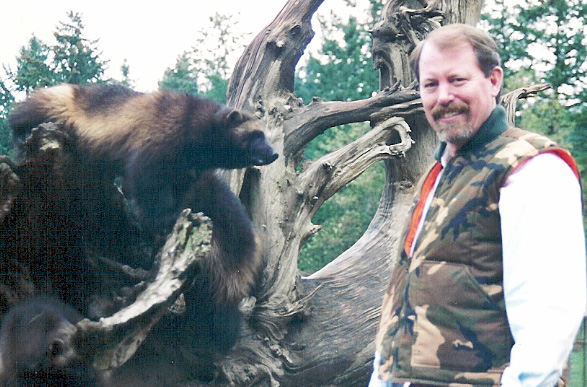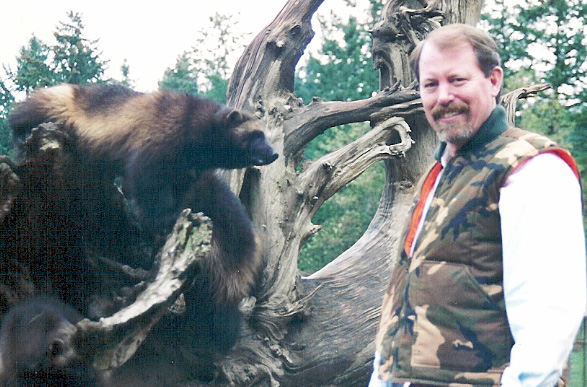 Today we'd like to introduce you to Larry Gay.
Larry grew up in the mountains of Colorado and Montana. He has participated in major art shows throughout the country since 1987, and he has won numerous awards for sculpture as he has traveled. These would include Best of Show at Trails West Show in 1992 and 1993, Best of Show Bronze at Silver State Art Exhibition in Las Vegas in 1993, People's Choice Award at Northwest Territorial Art Show in 1993, People's Choice at the Puyallup Fine Arts Exhibition in 1993, People's Choice for Bronze at Safari Club International in Chicago in 1994, People's Choice for sculpture at the Silver State Art Exhibition in Las Vegas in 1994, and People's Choice Overall at the 25th annual National Western Art Show and Auction in Ellensburg, WA in 1997. Larry has also received the Best of Show Sculpture award at the Celebration of Western Art in 1997. In 2000 he received the coveted Kinney Family Wildlife Award at the National Western Art Show and Auction in Ellensburg, WA. In July of 2006 Larry won Best of Show Sculpture at the St Paul Wild West Art Show.
Larry has acquired collectors not only nationwide but also in Canada, Japan, Mexico and Australia. Corporate collectors include Hewlett-Packard Corporation as well as Cannon Corporation in Japan.
Larry was commissioned to produce the exclusive bronze of the white buffalo calf recently born, named "Miracle," which the Native Americans have been expecting for over 500 years.
Larry was also commissioned to sculpt the "Hanson Buck," the new world record whitetail deer. Larry is the only sculptor to have been able to sculpt most, if not all, the Boone and Crockett world record deer, elk and moose.
In March of 1997, Larry became one of the few living artists to have his work accepted into the permanent collection of the C.M.Russell Museum in Great Falls, Montana.
Larry has donated works to many various charitable organizations and has helped raise well over $100,000 for them over the years.
Larry holds a BA degree with highest honors from Grand Canyon University in Biblical Studies. In 2005 he received his Master of Theology degree and in 2013 he completed his dissertation to receive his Doctor of Theology degree.
In 2007 Larry was admitted into MENSA, the high IQ society The next two years, 2008 and 2009, Larry was listed in Marquis's Who's Who in America and in 2012 became an associate member of the American Bar Association.
Can you give our readers some background on your art?
I like to take relevant and current events and people to memorialize for the next generation. This is done through the medium of bronze, clay, oil, ink, and acrylic. Each of the limited edition bronze sculptures are created using the lost wax process, a multi-stepped and very labor intensive process.
My flatwork is all done one dot/squiggle at a time with individual colors placed on top one another to get a blended effect. Digital printing done by hand, if you would. This is, to the best of my knowledge, a completely original technique. Some of the blown-up pictures turn abstract and pretty cool on their own. You can pick about any spot on any of them, blow them up, and there is something either molecular or solar about them.
The message I attempt to convey is that there is so much of life that can be looked at from a new perspective, taking on a trans-formative nature. In my flatwork may be seen the beginnings of the event in microscopic fashion or interpret it on a much larger scale. It is hoped that folks will be able to view an old subject with renewed relevance.
I would like people to know that anything in life around us may be found a new way to view it, fresh, even the changing seasons may be seen fresh, through the eyes of a child.
Do you think conditions are generally improving for artists? What more can cities and communities do to improve conditions for artists?
The art business has changed a lot over the last 15 years or so. When economic conditions become tenuous the arts seem to suffer. This has happened in schools and with collectors. It is my belief that art is an essential part of life. Throughout history civilizations are remembered through their artists.
Many cities have a percentage for the arts fund that ties into economic development. Often times these funds get allocated to the large architectural firms to compete. The smaller individual artists have a very hard time getting through the door on many projects. I would like to see more of a grass roots effort to discover the raw talent from the American people who live their own experience and share it through their expressionism.
What's the best way for someone to check out your work and provide support?
My work is found at www.LarryGayStudio.com, Two Rivers Art Gallery in Wenatchee, WA, https://www.2riversgallery.com/, and Arlene's Gallery in Tombstone, AZ https://www.arlenesgallery.com/sculptor-larry-gay-at-arlenes-during-wyatt-earp-days/
Contact Info: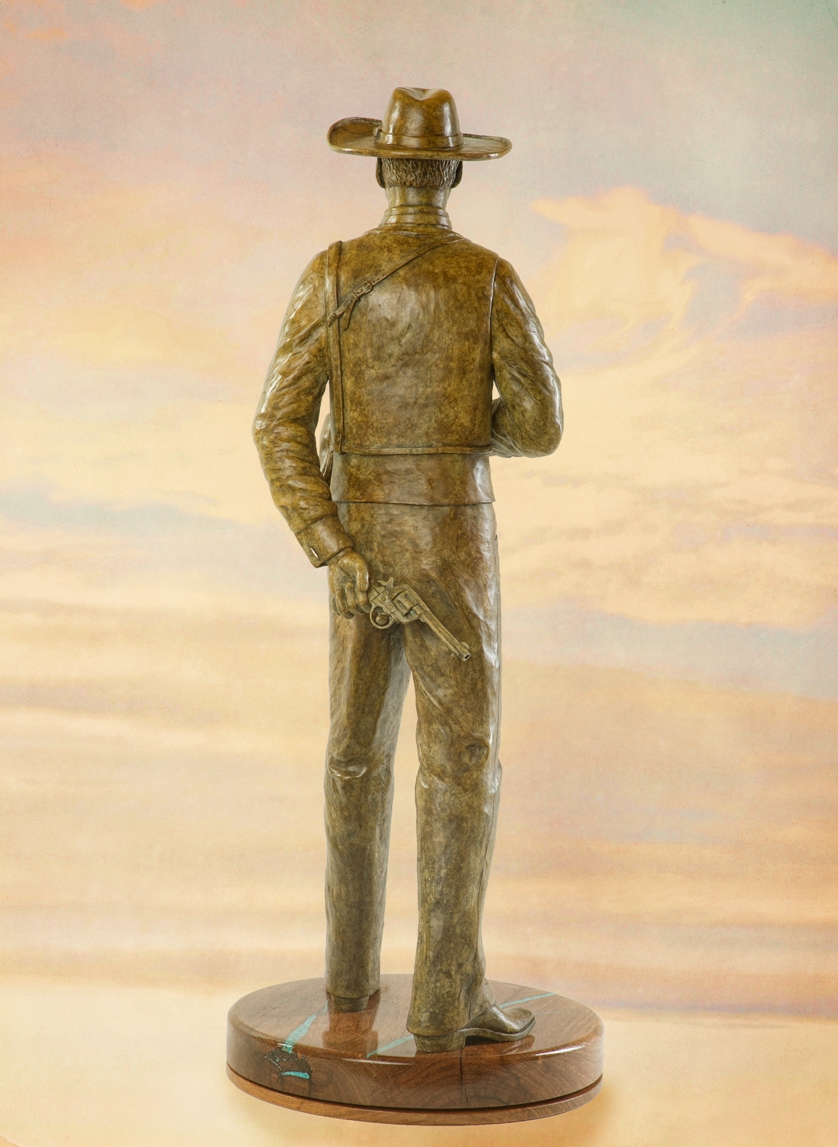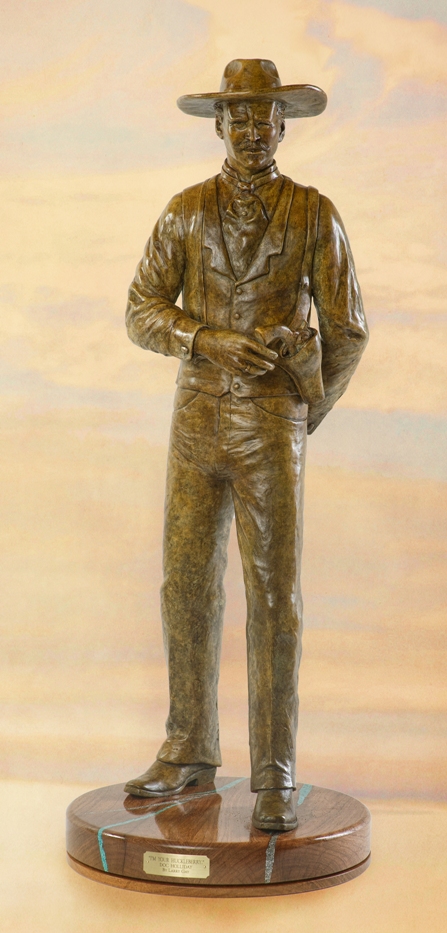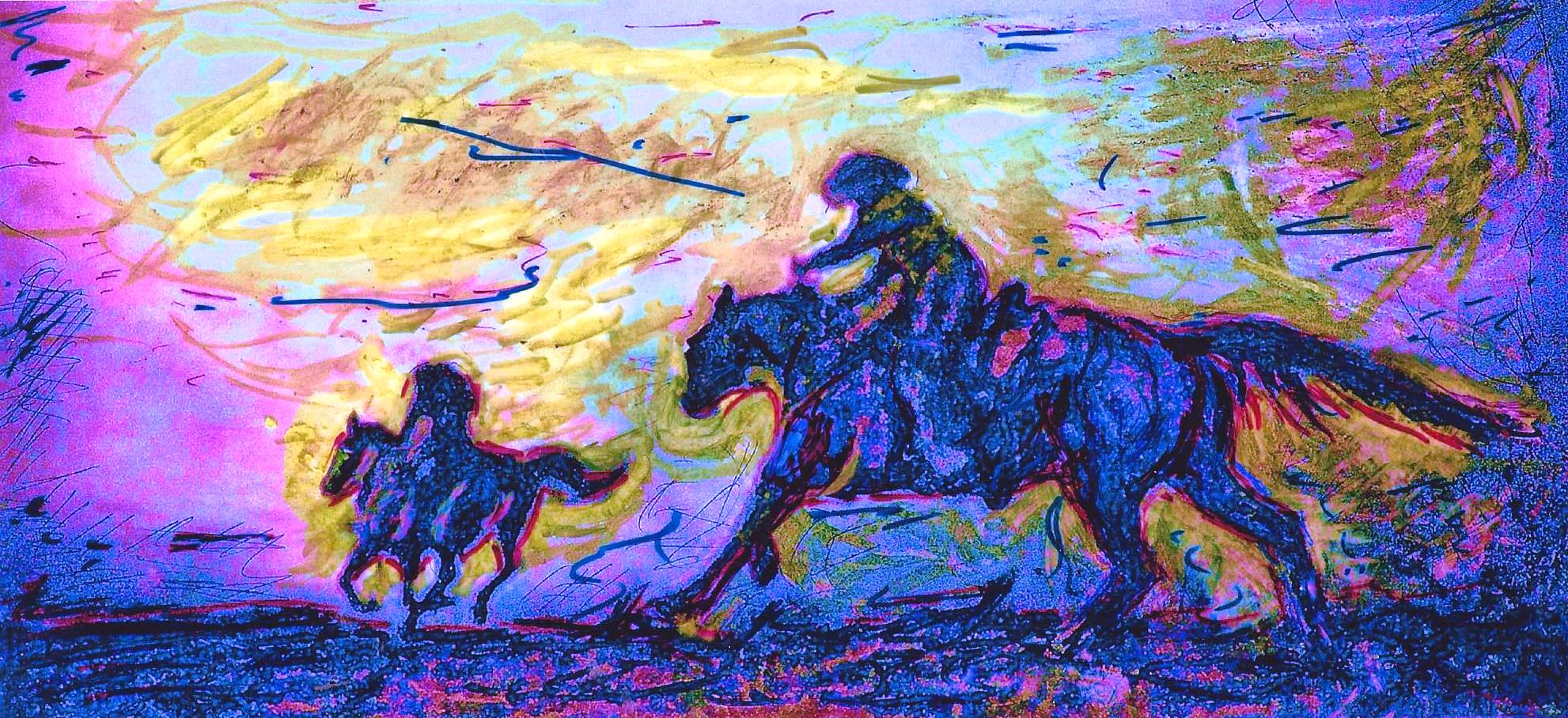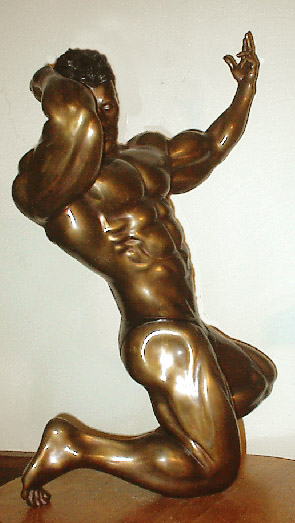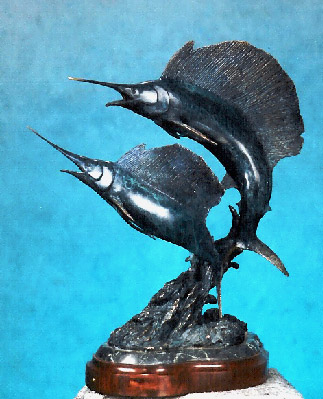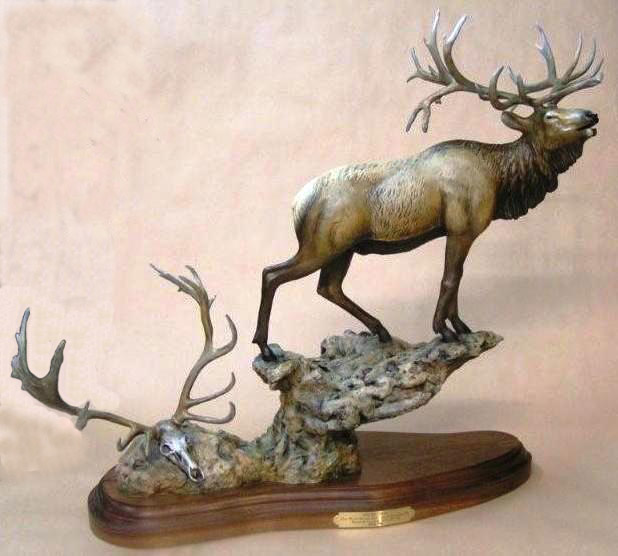 Image Credit:
Larry Gay, Heidi Swoboda
Getting in touch: VoyageChicago is built on recommendations from the community; it's how we uncover hidden gems, so if you know someone who deserves recognition please let us know here.